Crystal-clear waters, high desert beauty, and mountain adventure all define Bend Oregon as one of Oregon's top vacation destinations.
Bend is known for it's breweries, cabins, mountain biking, and the many gorgeous lakes nearby. Let's take a look at what makes Bend such an incredible place to visit!
Things To Do In Bend Oregon
---
Bend is the perfect spot to use as a basecamp for adventure. Whether you want to hike to a waterfall, tackle a challenging mountain bike trail, go kayaking, or bungee jump off a bridge, Bend is the place to do it.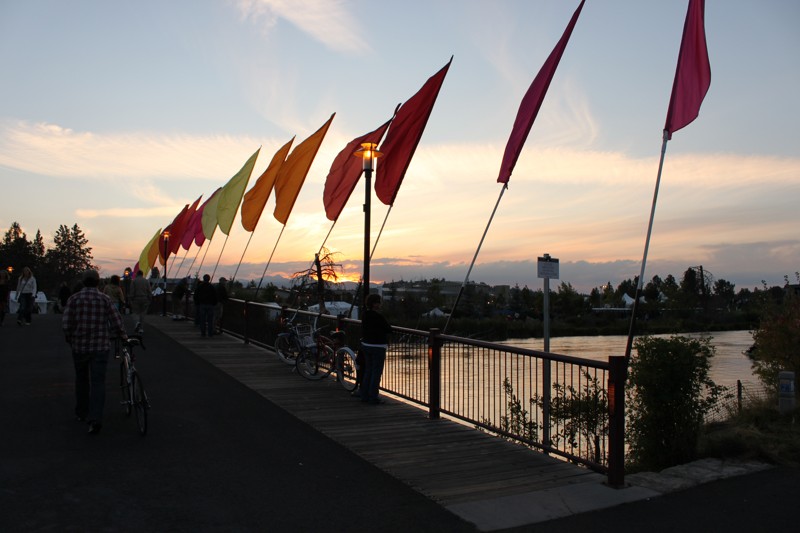 Hiking And Biking Near Bend Oregon
Shevlin Park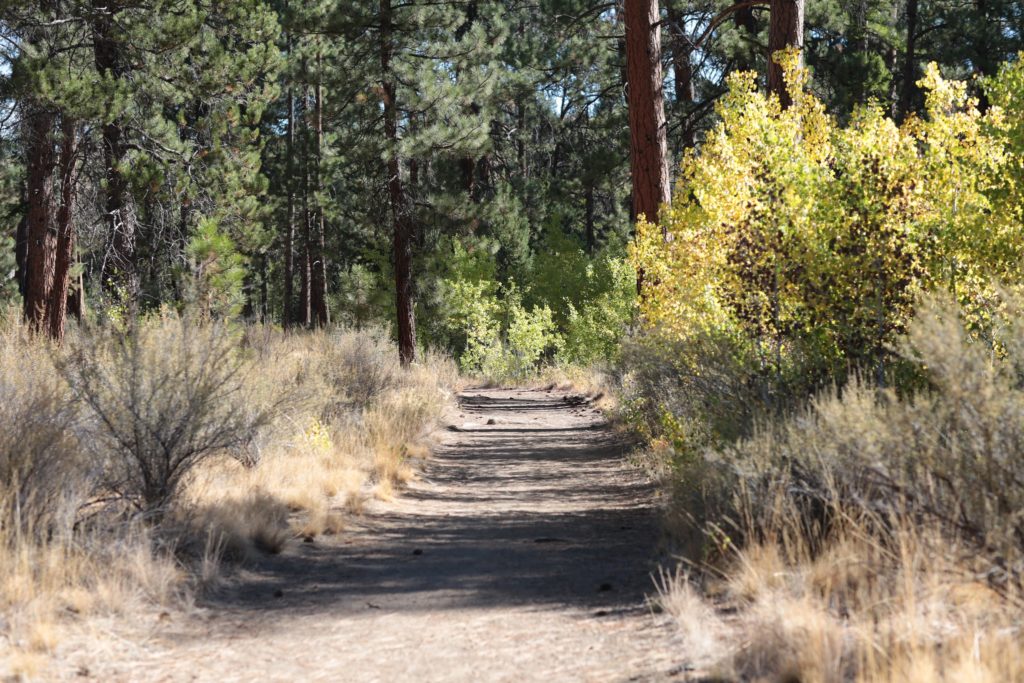 Shevlin Park is a great spot to relax, have a picnic, or take a stroll down a pretty nature trail. Visitors enjoy bird watching, wildlife viewing, and forest bathing here.
Shevlin Park is also the filming location for an iconic scene from the Disney movie Homeward Bound.
Hike To Chush Falls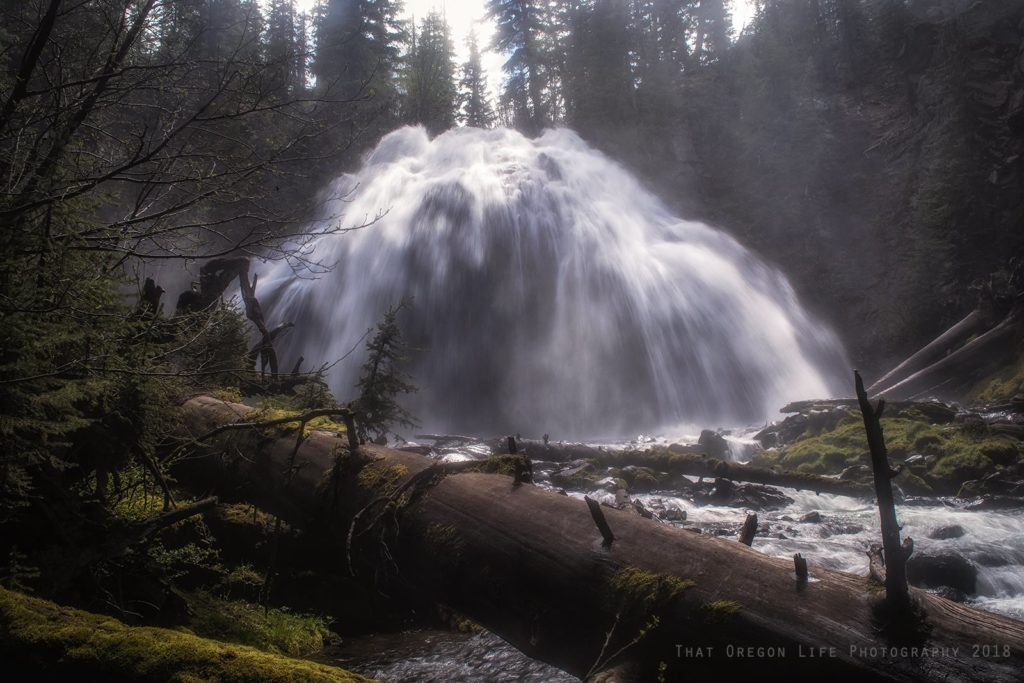 The hike to Chush Falls is a five mile round trip. This picturesque waterfall is well worth the hike and is not usually too crowded.
Explore Newberry National Volcanic Monument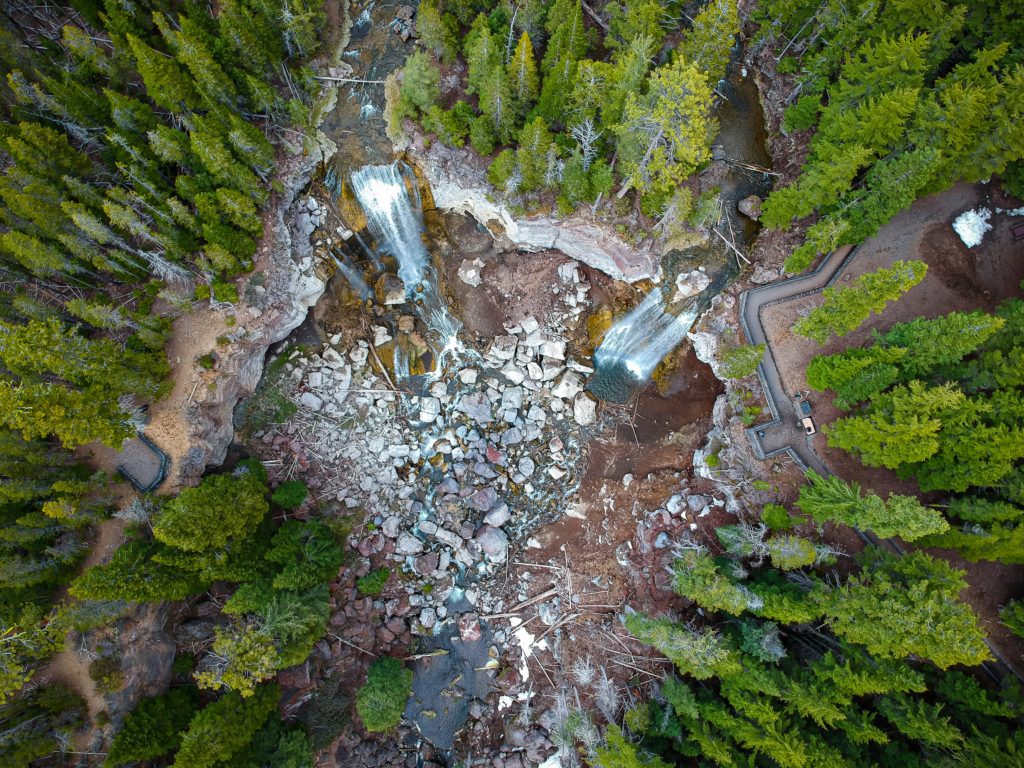 This volcanic monument is an Oregon Gem full of volcanic vents, hot springs, lakes, waterfalls, and lava tubes.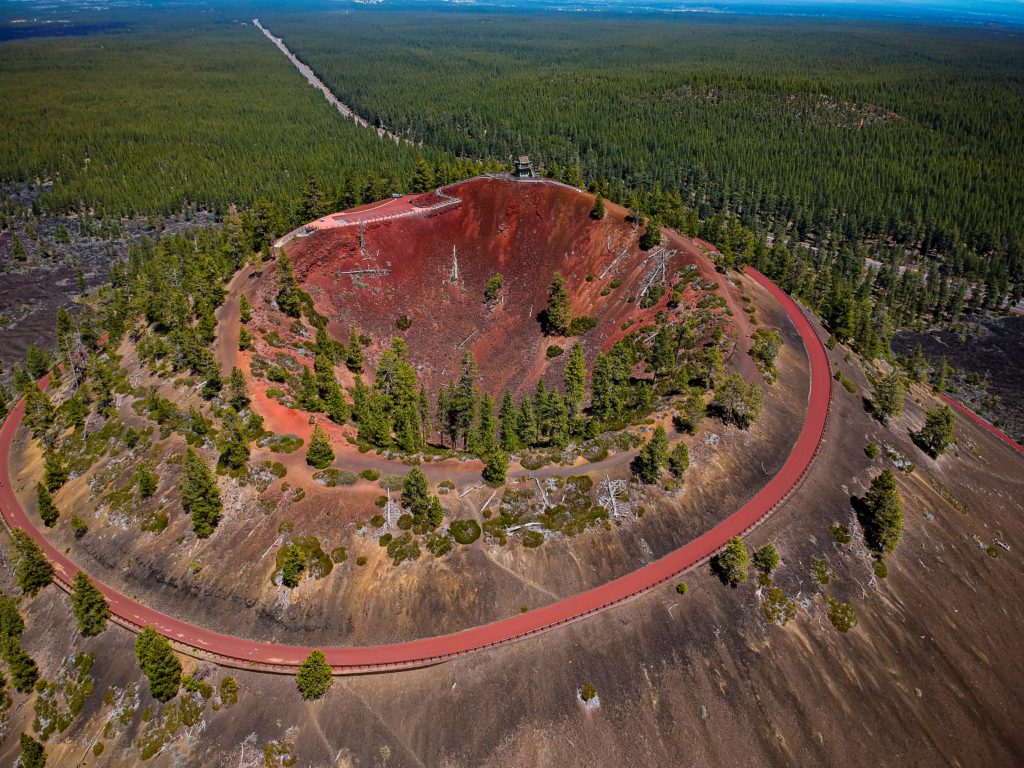 The monument was created in 1990 to protect this geological wonderland from environmentally harmful projects.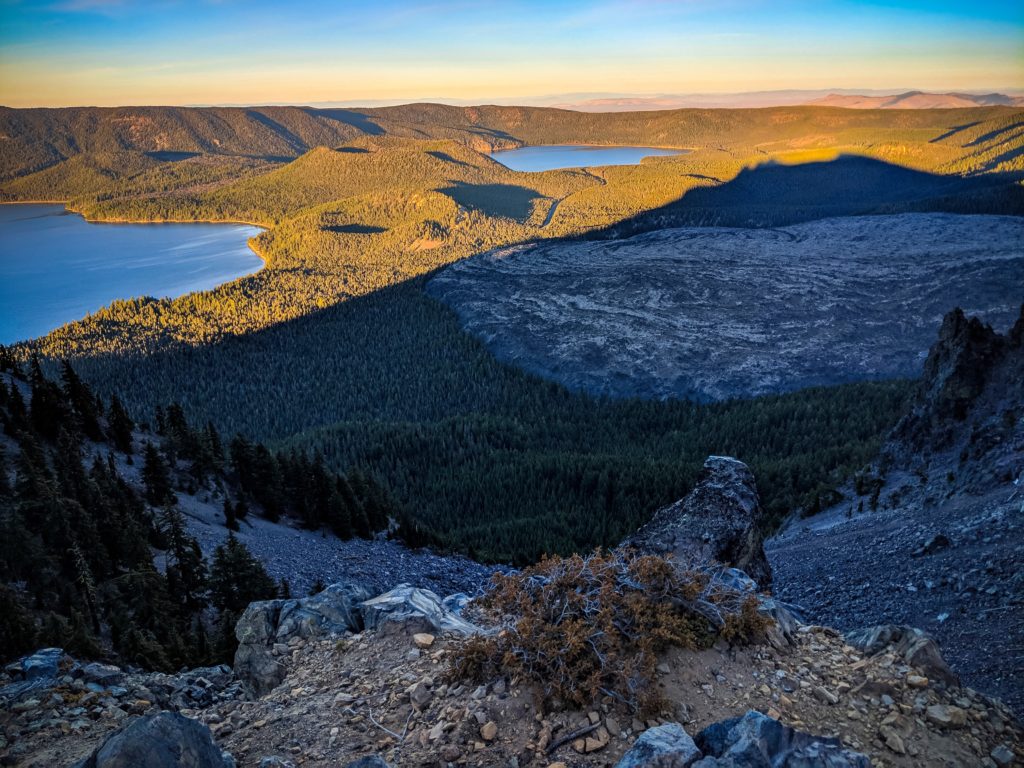 Eruptions have been happening here for the last 400,000 years, leaving a diverse and beautiful landscape for us to appreciate and explore.
RELATED: Camping Near Bend, Oregon: Our Top Picks
See The Lava Cast Forest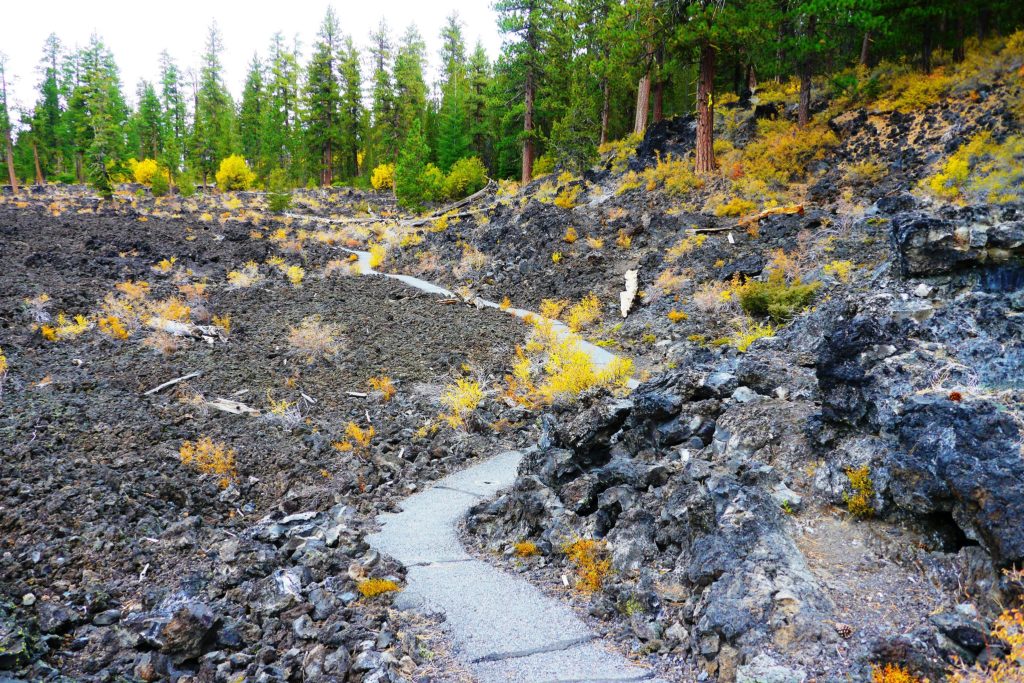 An easy paved trail will take you through this forest that was cast in lava. Molten Lava poured over a forest here thousands of years ago, surrounding the trees and then hardening, making these lava casts.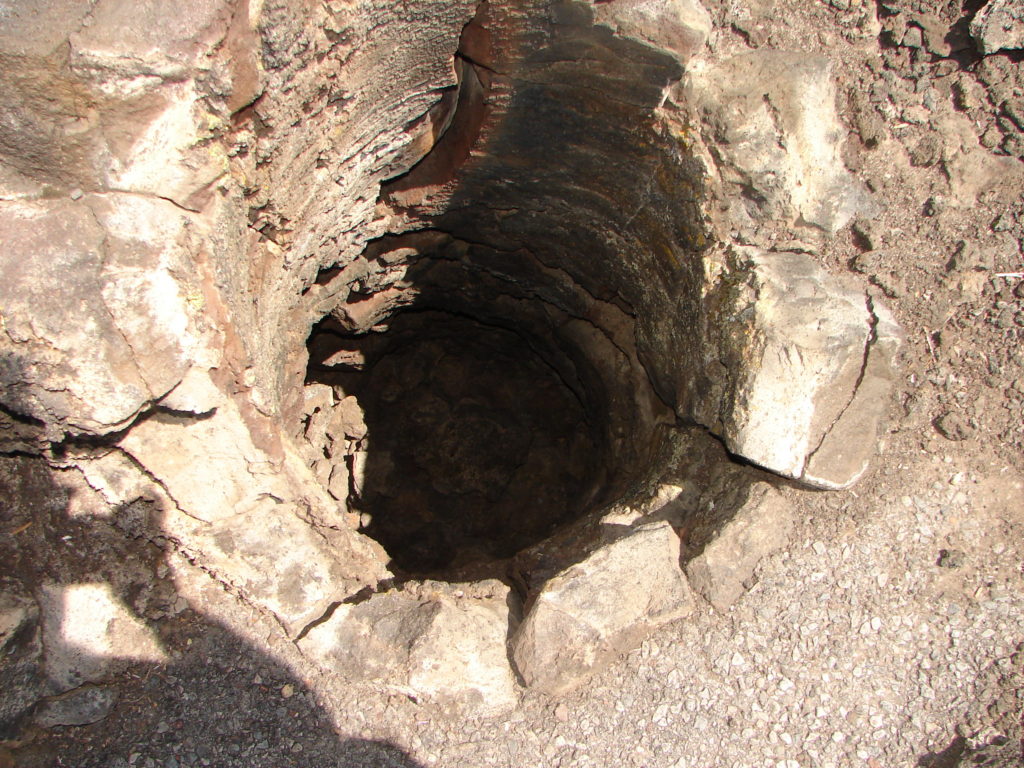 Take note that a recreation pass is required to park.
Mountain Bike Bend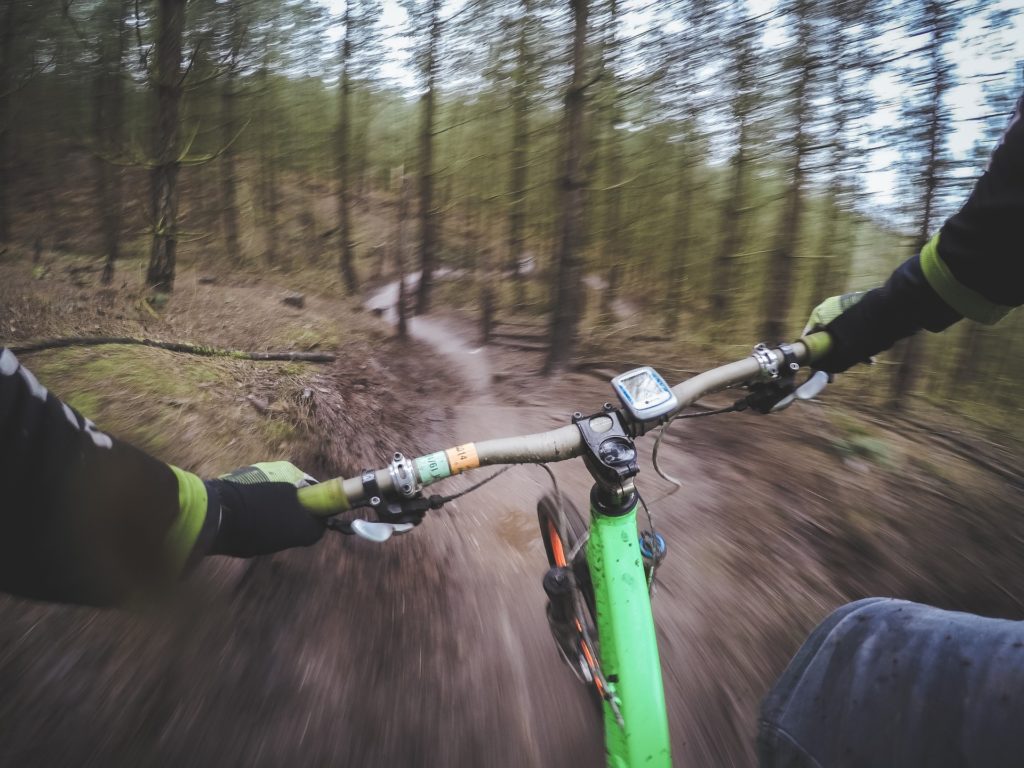 Enjoy the dozens of mountain bike trails around Bend Oregon. From easy to challenging, these trails crisscross the forests and rivers. Bend is a destination for Oregon mountain biking.
There are hundreds of miles of mountain biking trails in and around Bend to explore. Some are easy trails, others are for experienced riders as they are technical and challenging. Check out this map of some of the best mountain biking trails in Bend Oregon.
Sunriver Resort
It's a stunning mountain resort located in Central Oregon's highland at the base of the Cascade Mountains.
You should definitely check it out because it's hailed as the Northwest's best all-year-round getaway.
There are four award-winning golf courses where you can play, or if you're looking to relax, you can visit the lovely spa and fitness area.
---
RELATED: Camping Near Bend, Oregon
---
Relax At Sparks Lake
Sparks Lake is absolutely gorgeous, and features stunning mountain views and a great place to paddle.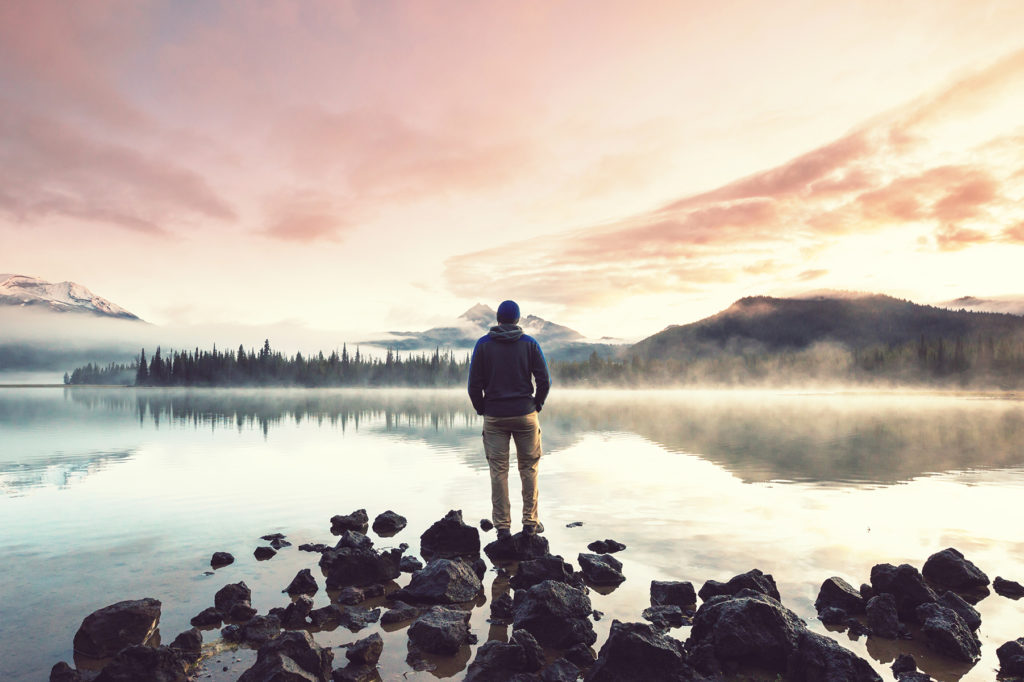 This pretty lake sits along the Cascade Lakes Highway not far from Bend, and has a view of South Sister, Broken Top, and Mount Bachelor.
See Tumalo Falls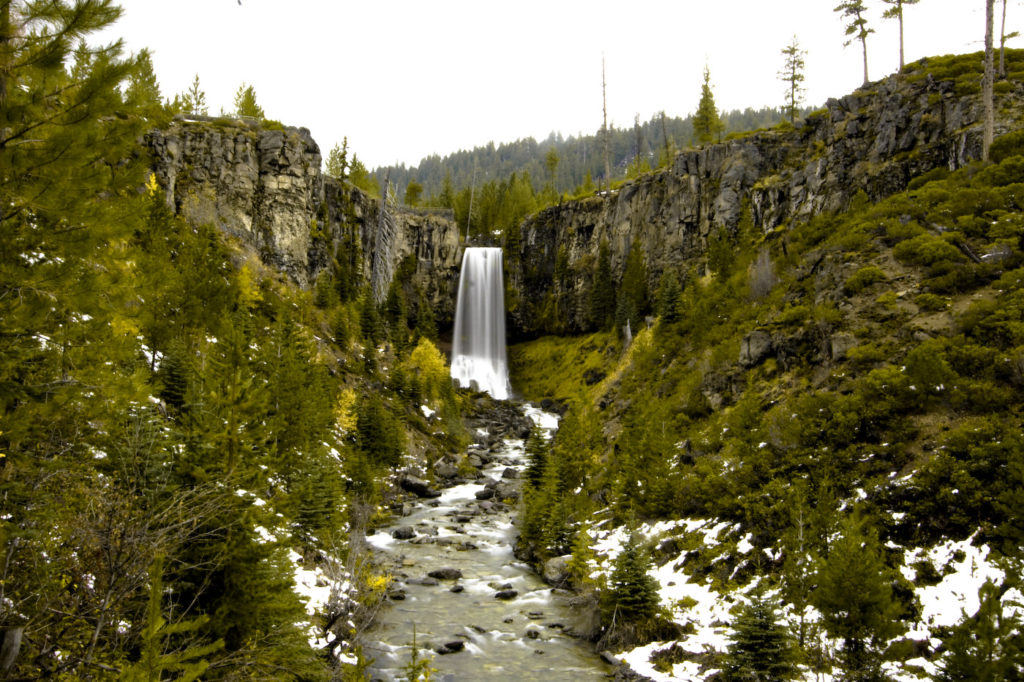 The trail to Tumalo Falls via Tumalo Creek is a moderate 6.5 mile out and back trail, so plan to spend the day hiking. This trail sees a lot of traffic in the summer and has a 583 elevation gain. There's a fee to park.
RELATED: 18 Majestic Hikes Near Bend, Oregon to Conquer
Other Things To Do Near Bend Oregon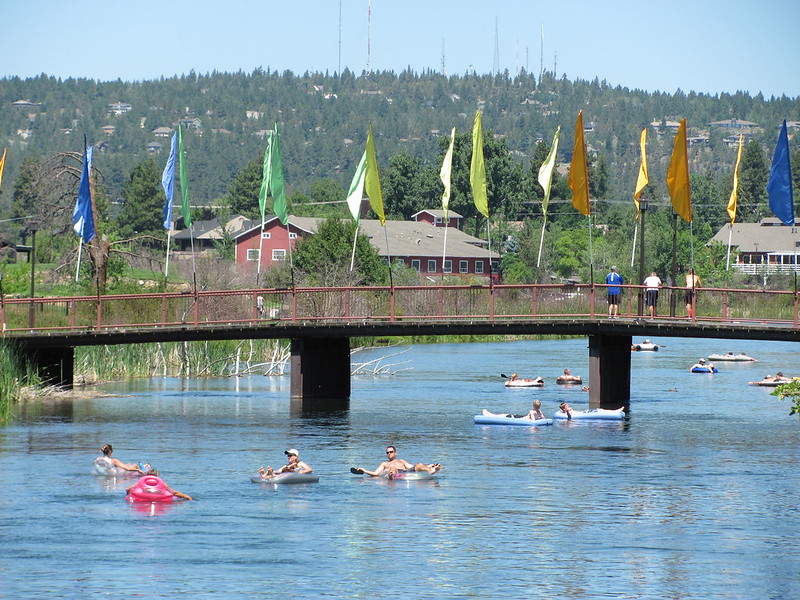 Bend Festivals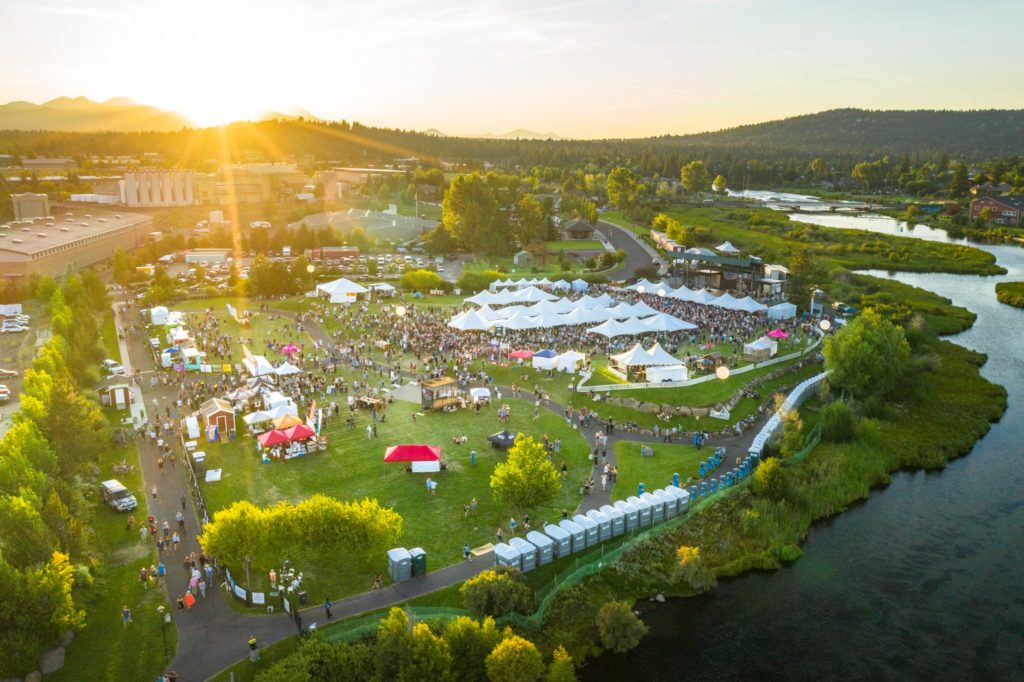 Every year around May people flock to Bend for the famous Bend Brewfest.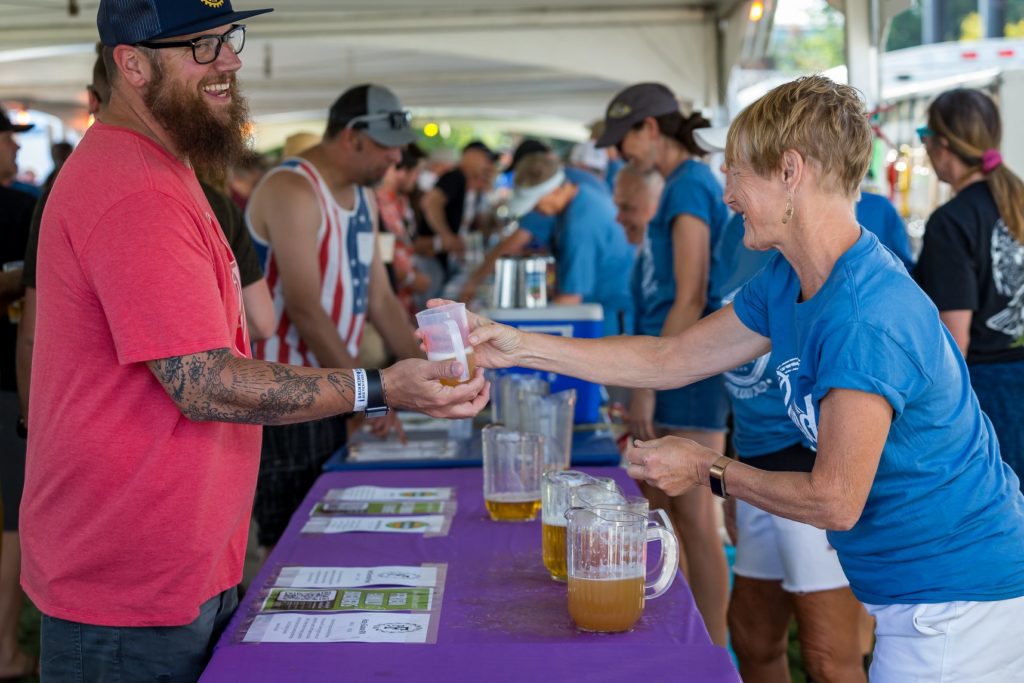 Bend is one of several cities in Oregon known for it's breweries, so it's the perfect spot for a festival that features over 60 breweries and over a hundred craft beers, ciders, and seltzers.
Another popular festival is Balloons Over Bend which happens in the summer.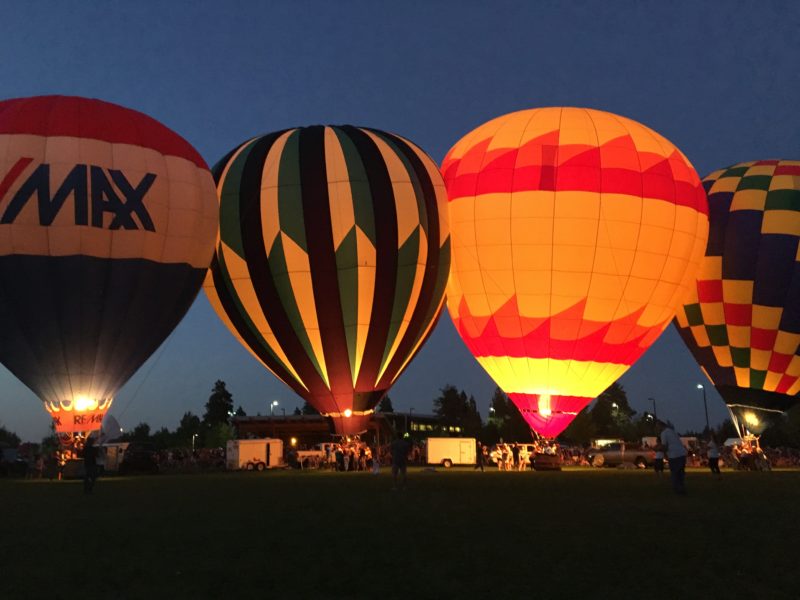 People gather each year to watch massive hot air balloons take flight at sunrise and sunset.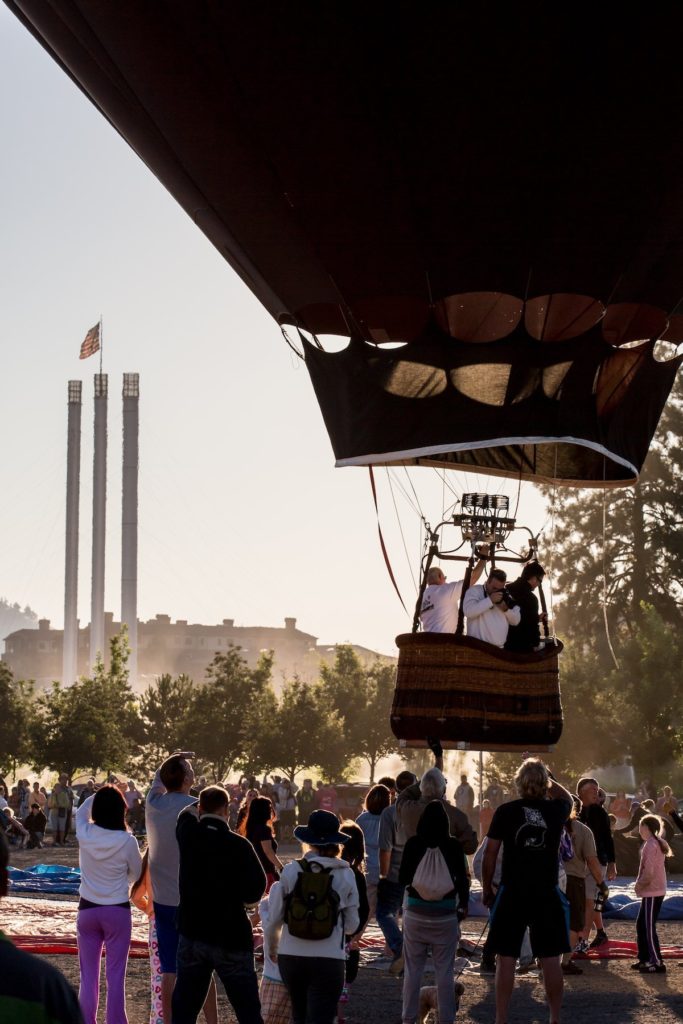 You can get up to date information on the next Balloons Over Bend festival here.
Fun Things To Do In Bend Oregon
Bend Whitewater Park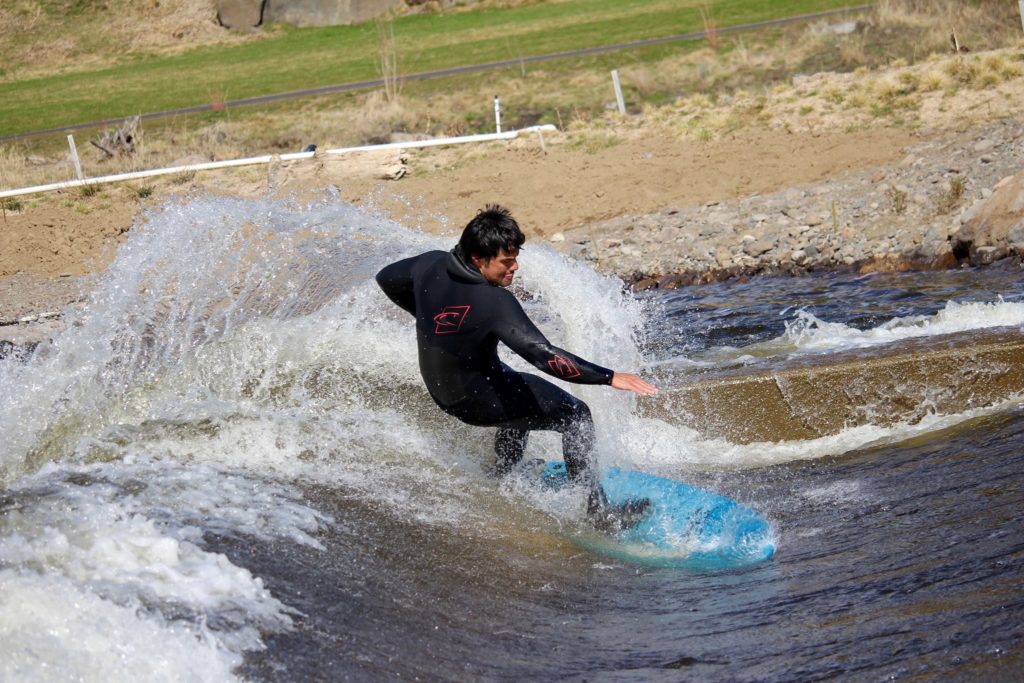 You might think surfing is something done at the coast, but Bend Oregon has become a surfing destination due to a unique park in the high desert.
140 miles from the Pacific Ocean lies the Bend Whitewater park near Bend's Old Mill District.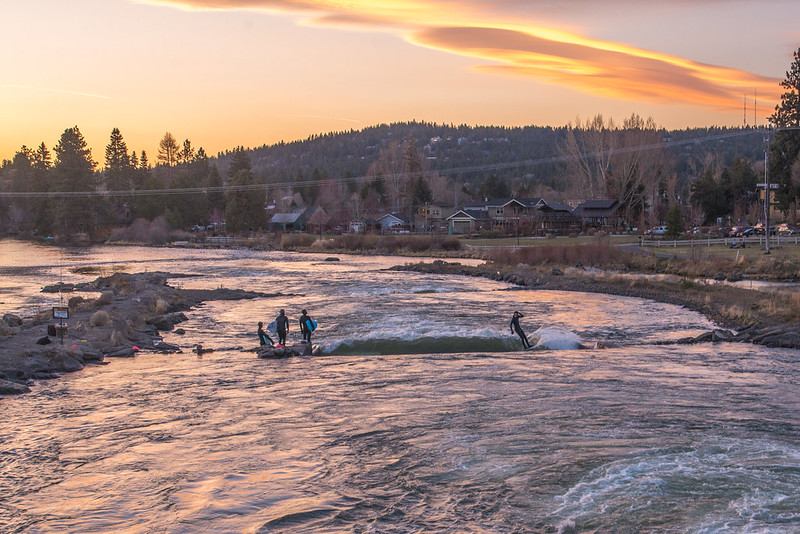 Learn more about this unique park and all it has to offer here.
Lava River Cave
The Lava River Cave is the longest lava tube in Oregon. ! As you make your way down the small trail, you'll quickly notice the temperature drop. It's a fascinating experience that will leave you in awe.
Once inside, you'll discover that the cave is home to a bat habitat. Keep your eyes peeled!
As you explore, you'll notice the intricate details of the cave's lava formations. It's an adventure like no other.
Spelunking is one of the most authentic activities for travelers, and Bend is full of lava caves just waiting to be explored.
Smith Rock State Park
Smith Rock State Park is the perfect place to go on a difficult but rewarding walk. From the strange rock formations that look like they came from another world to the amazing views of Oregon from the top of The Misery Ridge Trail, you won't be disappointed with your trip. So make sure you have everything you need for an amazing trip and leave today.
READ MORE: Smith Rock State Park: Guide to Hiking, Climbing & More
Drake Park
Drake Park is a must-see spot in Bend. It is a 13-acre park named after the first owner, Alexander M. Drake.
Drake Park is one of the oldest and most famous parks in Bend. The park hosts numerous events throughout the spring, summer, and fall. There's always something going on!
You'll find over half a mile of riverfront, acres of open lawn, an outdoor stage, restrooms, little picnic tables, river access, and trail linkages among the amenities. There's plenty to do and see.
Expert Tips : If you're planning a trip to this area, the parking lot can get crowded on weekends. Beat the crowds by visiting during weekdays for optimal convenience and ease!
Deschutes River Trail
Well, this one is especially for the couples. Spanning three parallel routes that stretch along the Deschutes River, visitors can take advantage of the breathtaking views of the Cascades, pine forests and lava flows formed by geologic forces.
But that's not all. Hiking and horseback riding are just two of the activities that couples can do along the way.
If you want to go to the Deschutes River Trail, you should know you need a recreation pass.
But don't worry, you can buy them easily from Forest Service offices or stores, and you can even get great deals.
Cascade Lakes Scenic Byway
The Cascade Lakes Scenic Byway, located in Oregon, is an unforgettable route through some of the most beautiful mountain views and lakefront scenery.
Boasting 66 miles of picturesque landscape, this byway is open from late spring to early fall, though certain sections may be closed due to snow during the winter months.
What's in it for you? Well, the possibilities are endless! From late spring to early fall, you can discover anything you're looking for along the Cascade Lakes Scenic Byway.
Keep in mind that during winter, some sections of the byway are closed due to snow. To ensure you get the most out of your visit, we suggest downloading the interpretive site tour map from their website.
Expert Tips: During busy times, it can be hard to drive and park.
All of the parking metres in downtown Bend can be paid for with a phone app.
High Desert Museum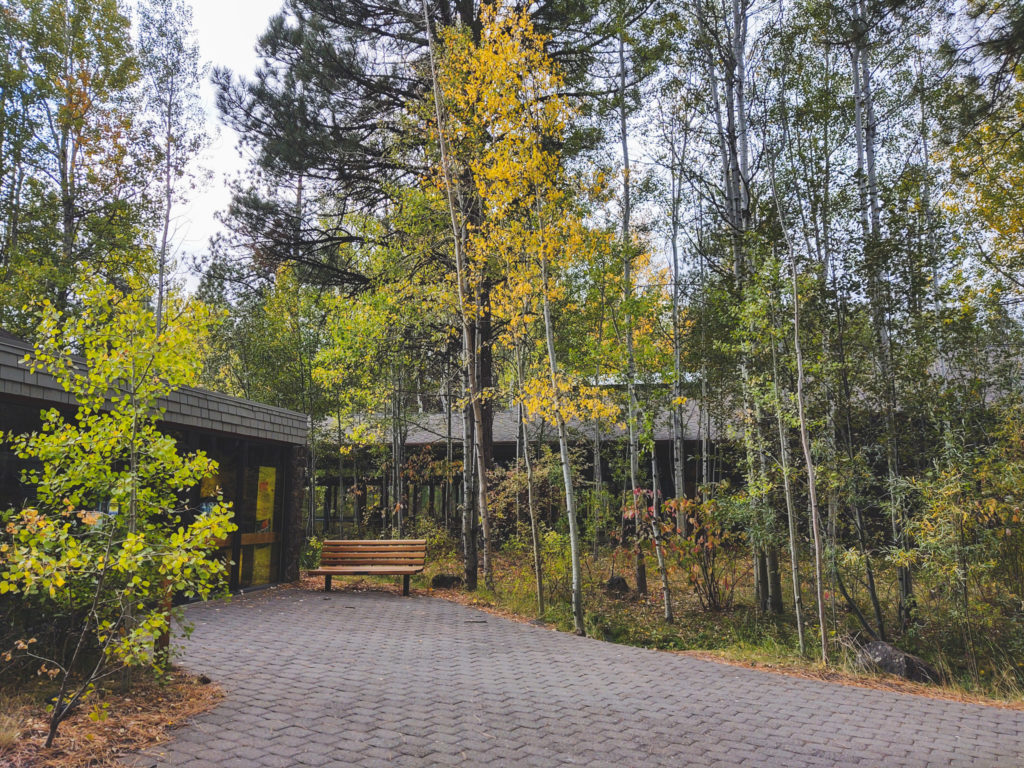 I've always loved visiting the High Desert Museum. This museum just south of Bend, between Bend and Sunriver focuses on rich immersive exhibits that teach about Oregon's high desert, and the people and animals that live there.
The High Desert Museum has indoor and outdoor exhibits, a historic pioneer ranch, a working historic lumber mill, live animals such as eagles, river otters, owls, fish, lizards, snakes, and porcupines.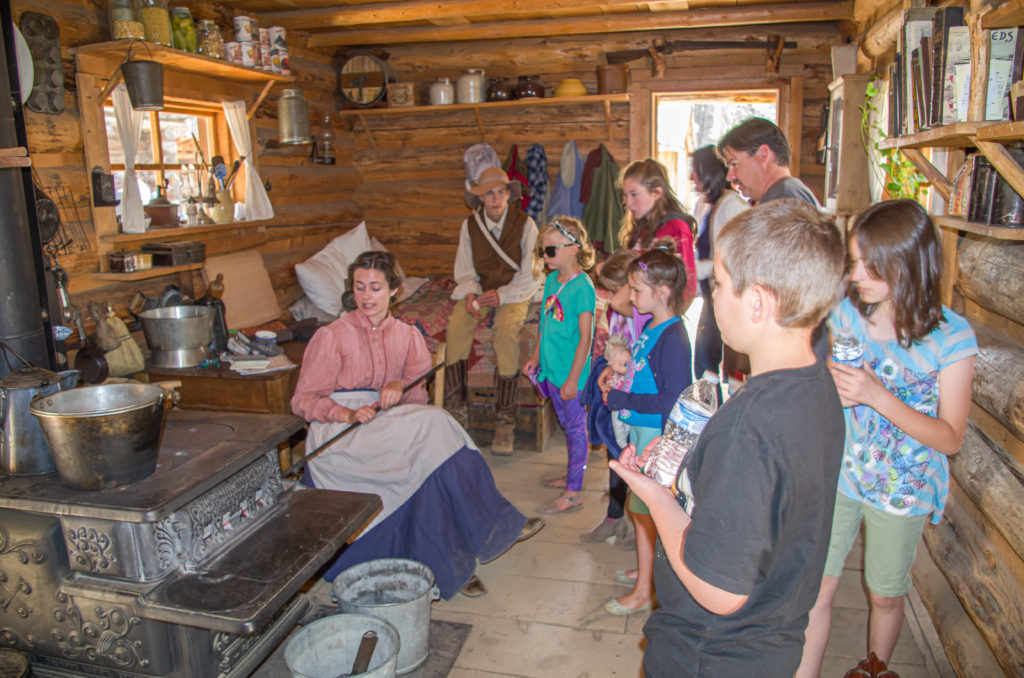 If you visit in the summer there are actors on the pioneer farm ready to teach you about the life of pioneers.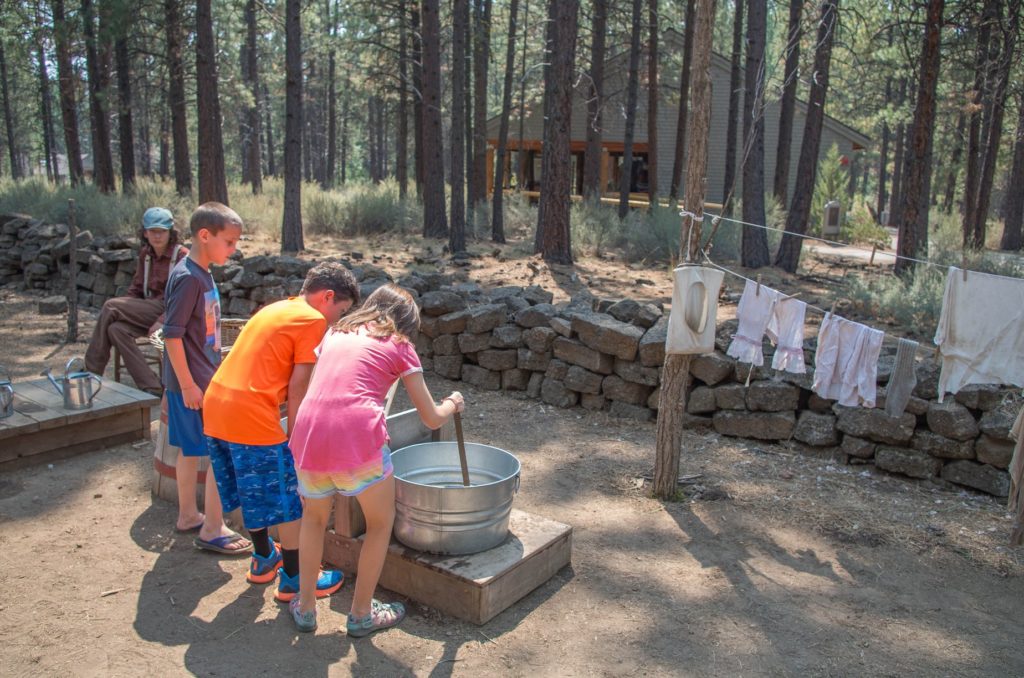 There are also opportunities for kids and visitors to play with the toys pioneer children would use, learn about farm chores, and more.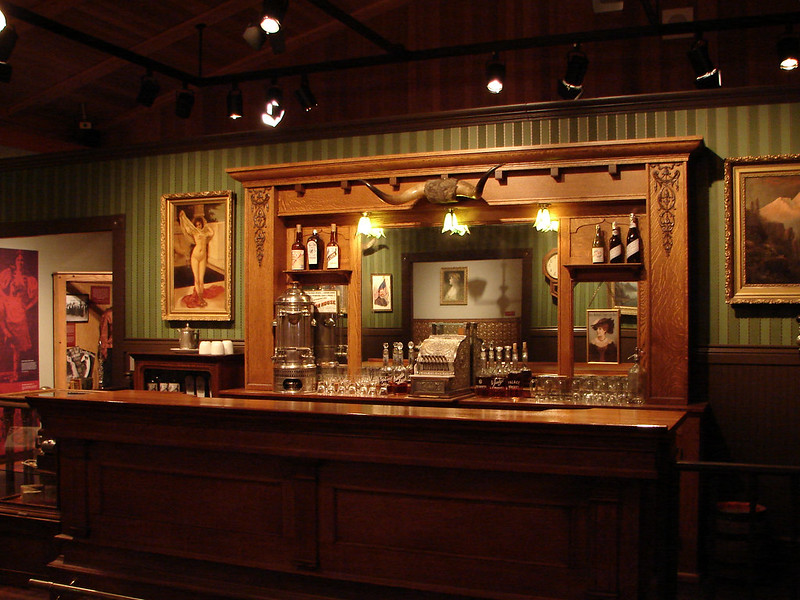 The grounds of this museum are gorgeous and this is a must visit.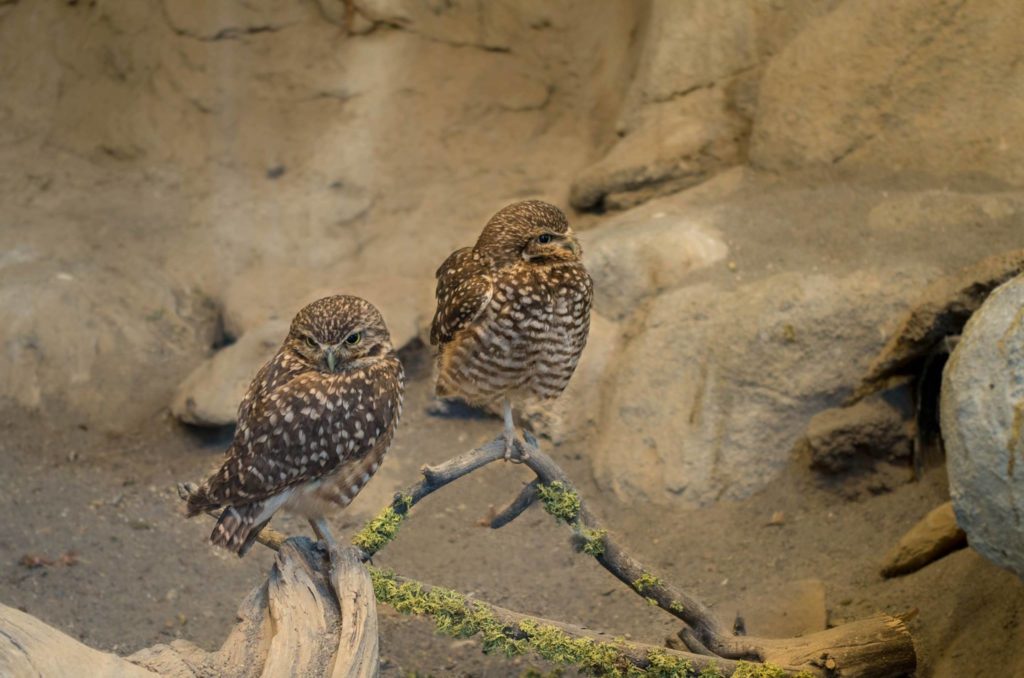 Visit the official High Desert Museum website here.
Visit The Observatory In Sunriver South Of Bend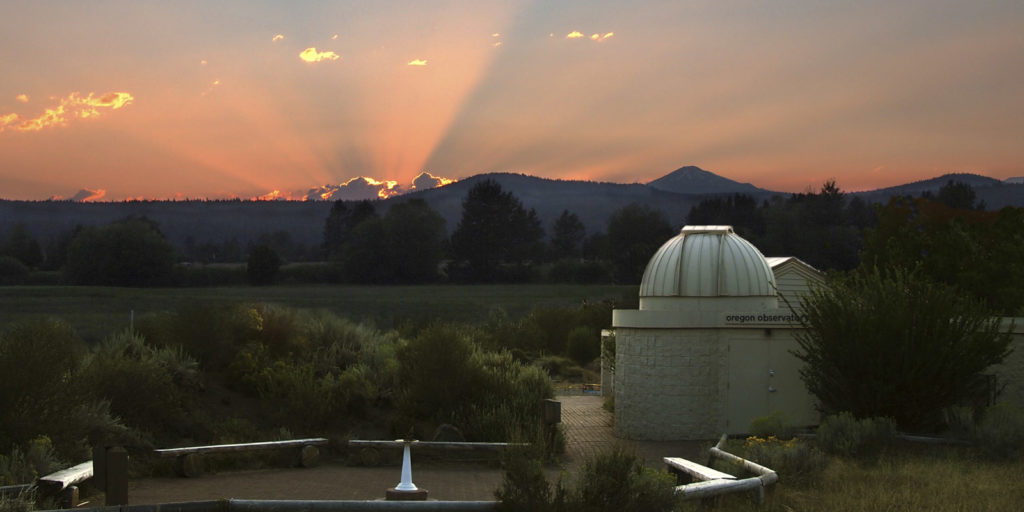 The Sunriver Nature Center And Observatory is a great place to visit with kids to explore nature and see the stars.
---
Related: Guide To Sunriver Oregon
---
Learn more about visiting the observatory at night and how to get tickets and make reservations here.
Visit The Last Blockbuster On Earth In Bend Oregon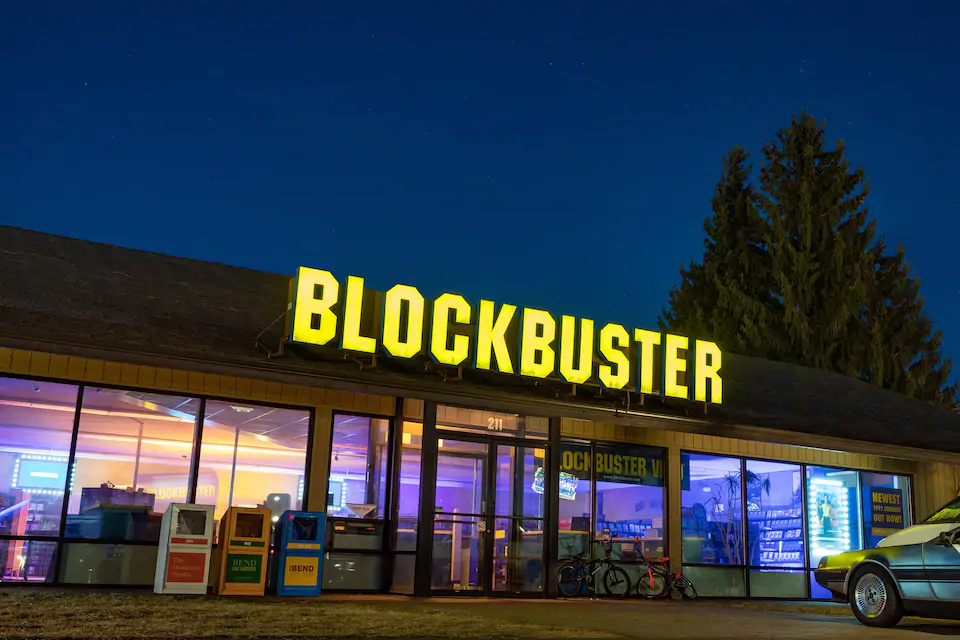 If you want something truly unique and quirky to do when visiting Bend, check out the last Blockbuster Video on earth.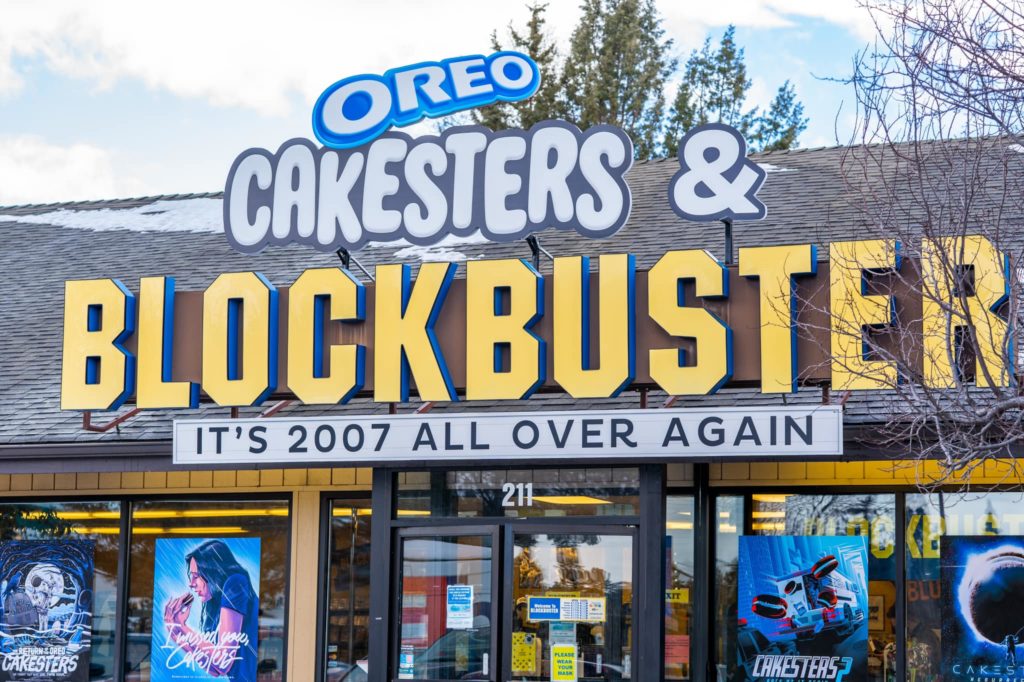 Recently Oreo Cakesters has partnered with Bend Blockbuster, so it's the perfect spot to stop off for snacks and DVD's for your movie night.
Bungee Jump Off A Terrifying Bridge Near Bend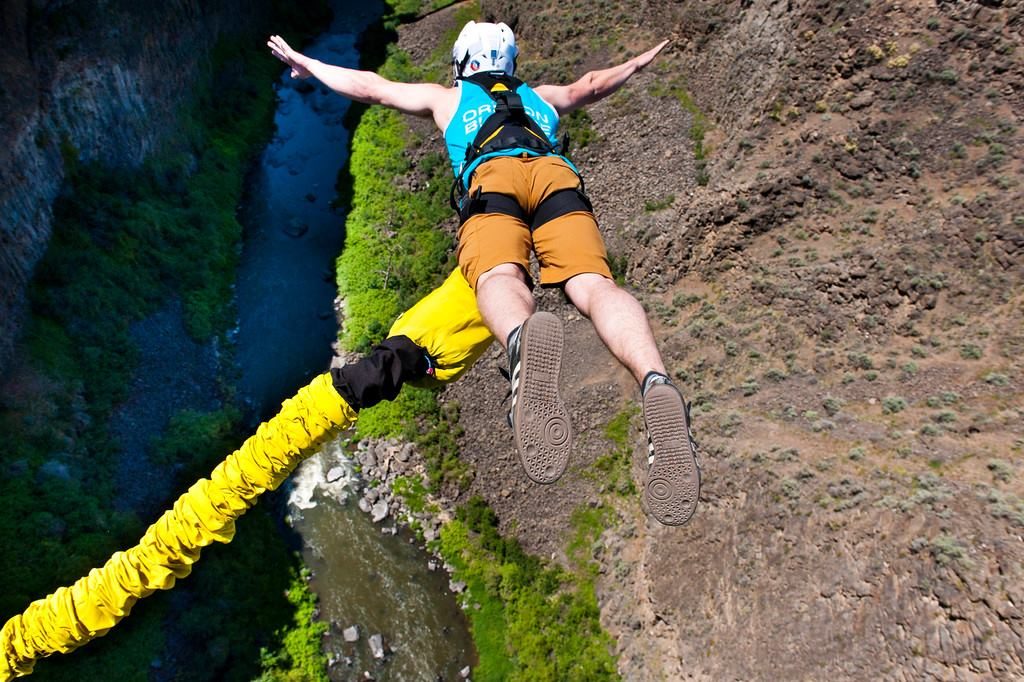 Central Oregon Bungee Adventures offers the heart pounding experience of leaping off a bridge over Crooked River. This is one adventure that books up fast each year, so be sure to plan ahead, potentially up to a year in advance so you can make sure to snag a spot.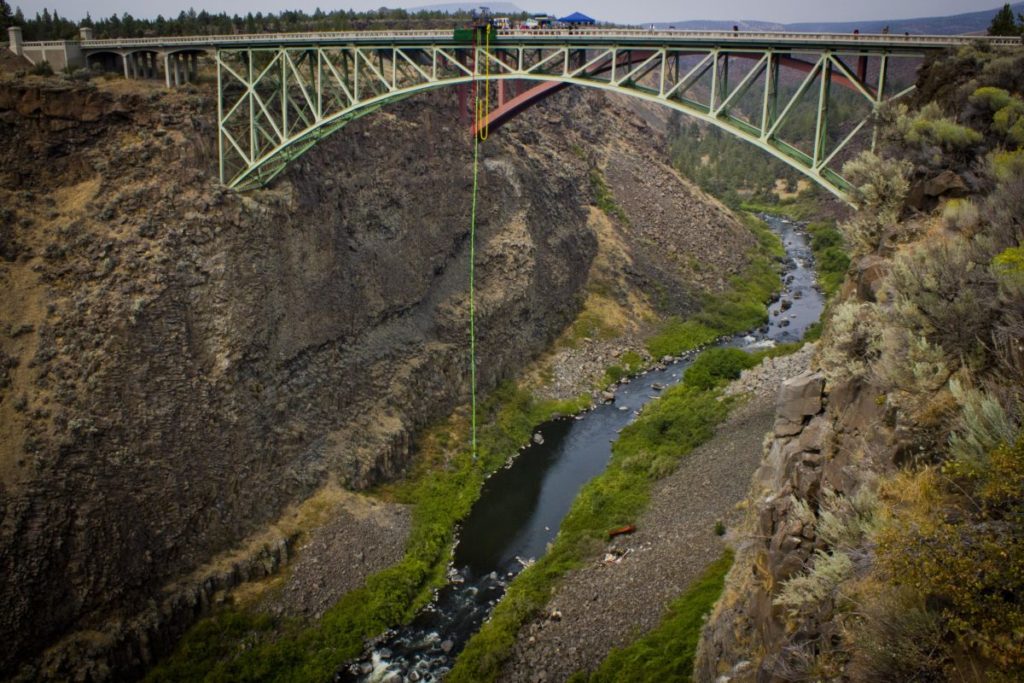 Other things you may be interested in doing in Bend is taking a moonlit canoe tour at one of many nearby mountain lakes, or taking a once in a lifetime hot air balloon tour over Bend.
In the winter, you'll want to visit Mount Bachelor for soft powdery snow. Bachelor is a gem for skiing and snowboarding in Oregon.
Zipliners preparing to launch at Mt. Bachelor. / Image via / bendbulletin.com
In the summer you can visit Bachelor for a thrilling zipline adventure!
Bend Oregon Restaurants
Dandy's Nostalgic Drive-In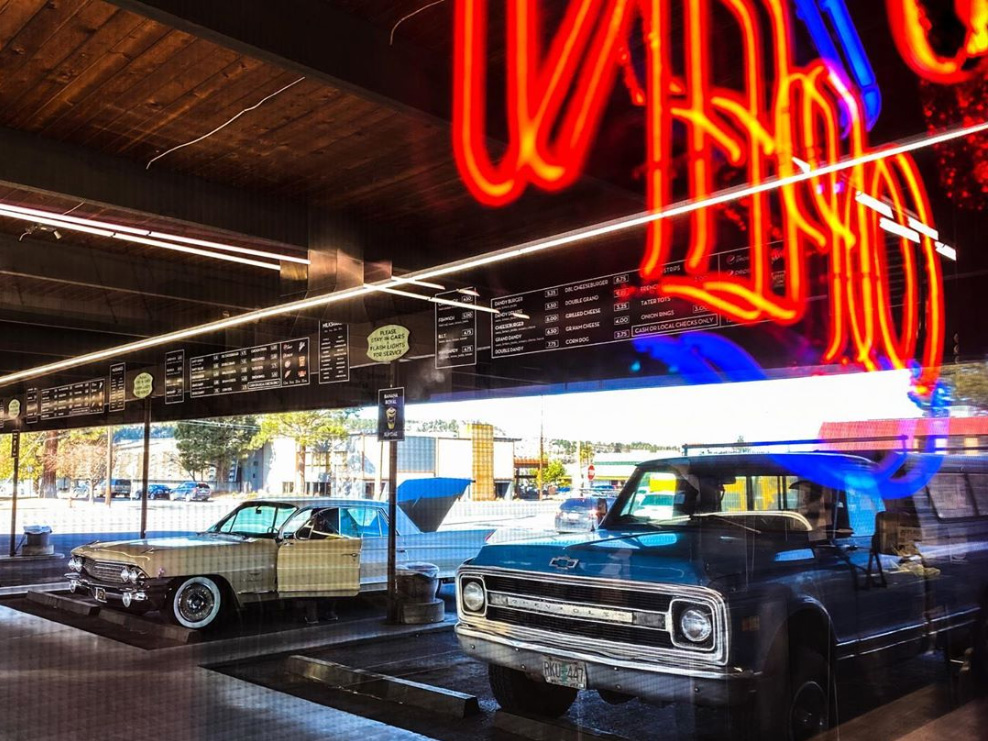 When you stop in at Dandy's Nostalgic Drive-In, be sure to order a Grand Daddy Burger and a hand crafted milkshake. This classic drive-in started in 1967 and is a favorite of locals and visitors alike. Visitors love waiting in their car for their order and having waitresses on roller skates bring their food right to their window.
Pine Tavern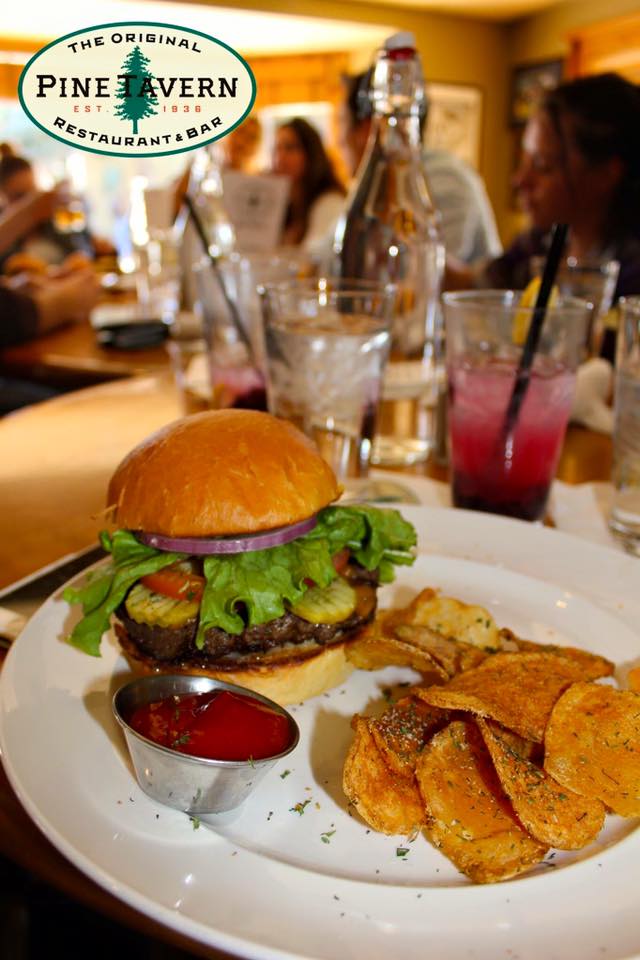 This unique restaurant and bar in Bend has two ponderosa pine trees growing right through the center of the restaurant and out through the roof!
The restaurant was built in 1936 and serves up delicious food and drinks.
Worthy Beer
Worth Beer Bend Oregon. Photo via the Worthy Beer Facebook Page.
Worthy Beer serves up a hip vibe, a warm atmosphere, and great craft beer here. This brewery is solar-powered and actively practices recycling and other sustainable solutions.
Let's not forget that their food is amazing too!
Where To Stay In Bend Oregon
The Cutest Little Ski House In Bend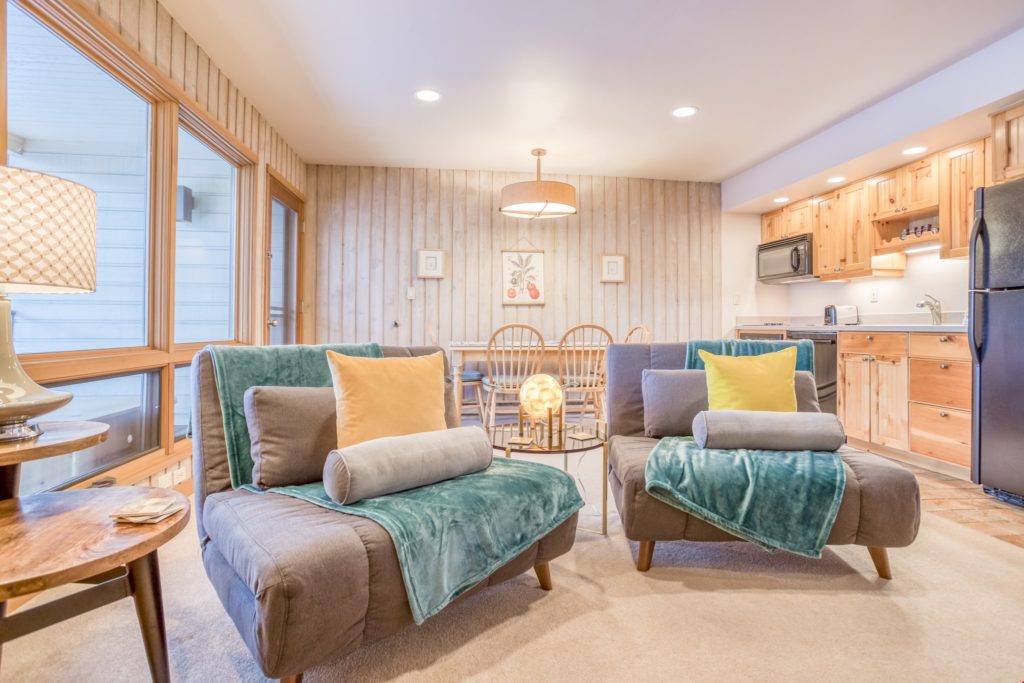 Ski House 160 is cute and cozy, and perfect for a weekend getaway at any time of year.
This vacation rental can sleep four, but is the perfect size for two. It's 600 square feet and comes with a fully equipped kitchenette.
Tetherow Hotel
Located on Skyline Ranch Road, bordering Deschutes National Forest, the hotel offers stunning views of the surrounding landscape.
The rooms feature luxurious amenities such as flat-screen TVs with cable, microwaves, refrigerators, and coffee makers. All guests have access to a semi-private golf course and receive complimentary shuttle service to downtown Bend and the airport.
Dome Cabin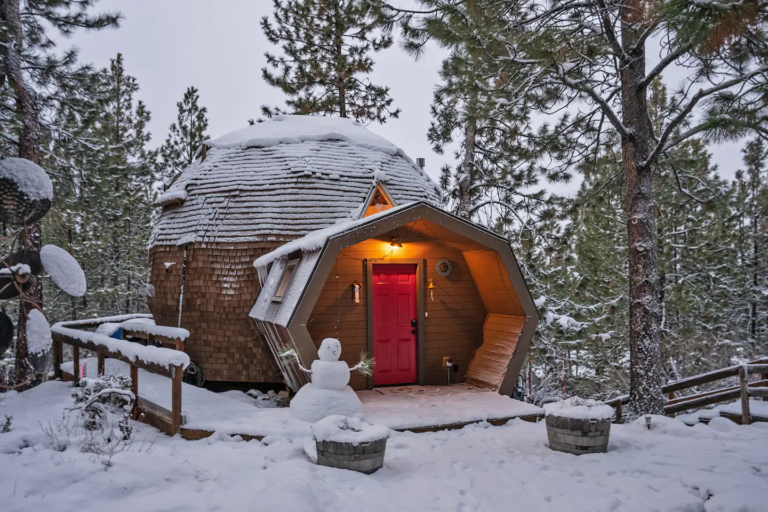 If you want a unique place to stay, the Dome Cabin in Bend is a must. This futuristic dome house has a queen bed and a single bed.
The second floor floats (it's not touching the dome walls), and the dome gives you the feeling of staying in a cabin in the woods.
For more awesome cabins and vacation rentals near Bend and Sunriver Oregon, check out our latest guide to Sunriver Rentals.
The Population Of Bend Oregon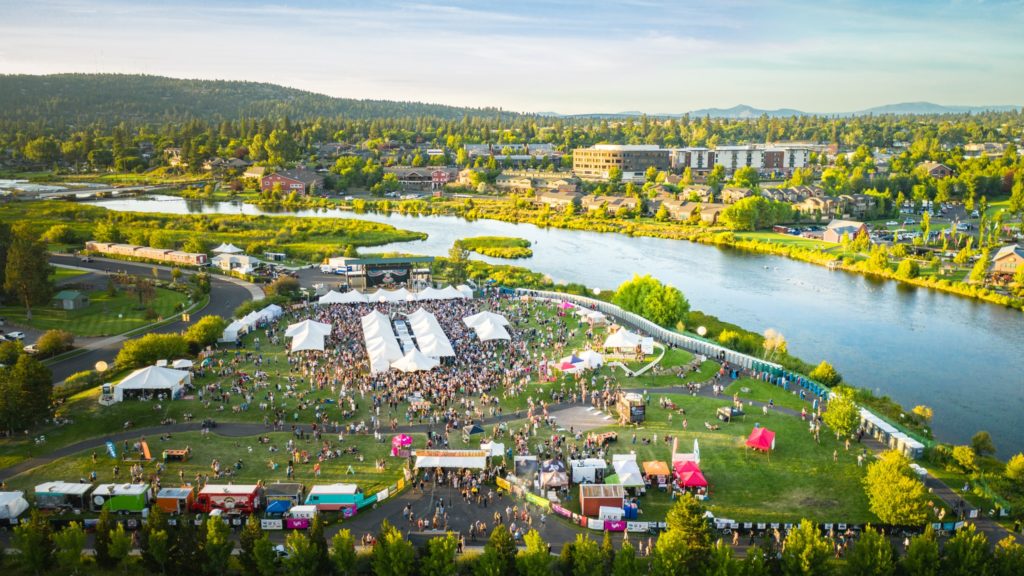 According to the 2020 census, the population of Bend Oregon is 99,178 people.
Please Note: Many of the trails, destinations and outdoor activities listed in this guide cost money or have a fee for parking or require permits for use of trails. Hiking, exploring and adventuring are at-your-own-risk activities. When visiting Bend and the surrounding area, please follow the seven principles of Leave No Trace to keep our state wild and beautiful for future generations.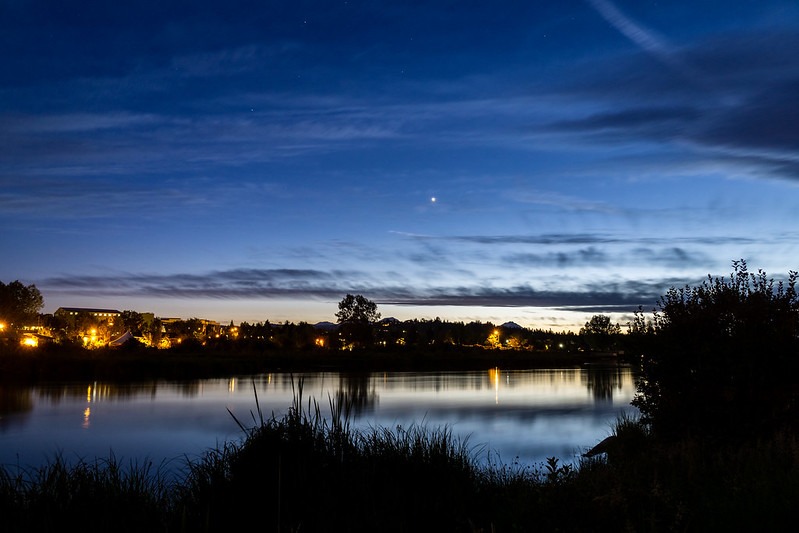 What's your favorite thing to do when visiting Bend Oregon? Let us know, share your photos of your trip to Bend with us, and tag the friends and family you want to go to Bend with!