Stunning views of the Crooked River? Check. A short scenic drive from Bend Oregon? Check. Heart stopping, adrenaline pumping, once in a lifetime adventure? Oh yeah. Central Oregon Bungee Adventures offers one of the best bungee jumping experiences on earth, and if you're looking for an adrenaline rush, this is it!
Central Oregon Bungee Adventures – An Unforgettable Experience

Long time Bend resident James Scott is a thrill seeker. Scott is a base jumper, skydiver, and bungee jumper and loves bringing his brand of adventure to central Oregon for others to enjoy.
Sign up for monthly emails full of local travel inspiration and fun trip ideas. In each newsletter we'll share upcoming events, new things to do, hot dining spots and great travel ideas.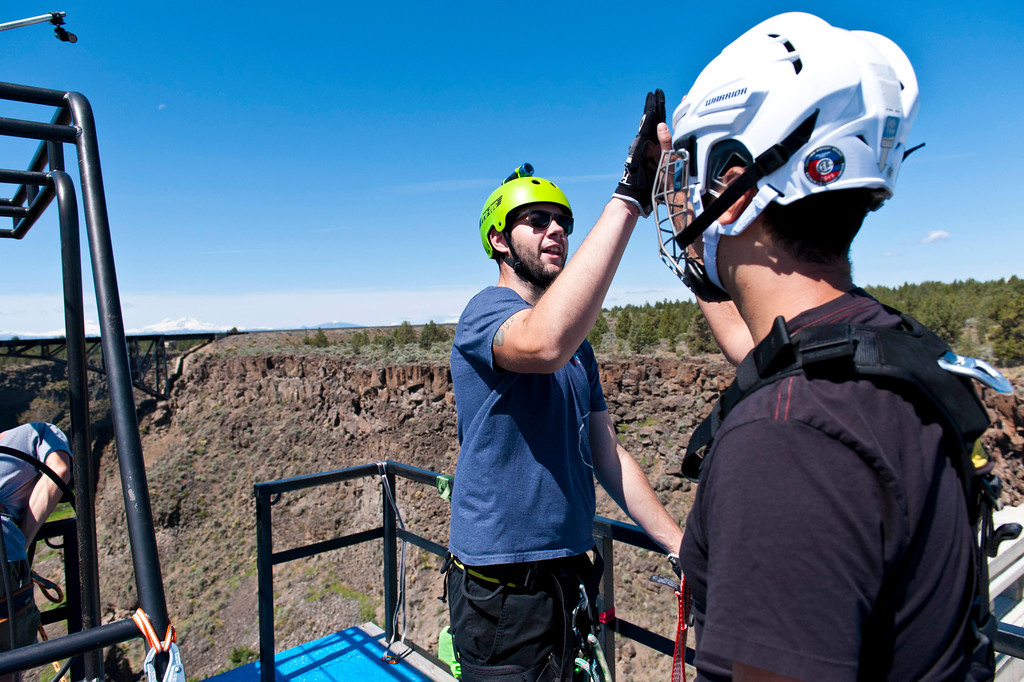 Scott established Central Oregon Bungee Adventures in 2015 and Oregonians have been experiencing the thrill of jumping off the tallest bungee platform in America ever since then. The platform sits 300 feet above the Crooked River, and bungee jumpers get the thrill of diving 250 feet in the wild and beautiful Ogden State park.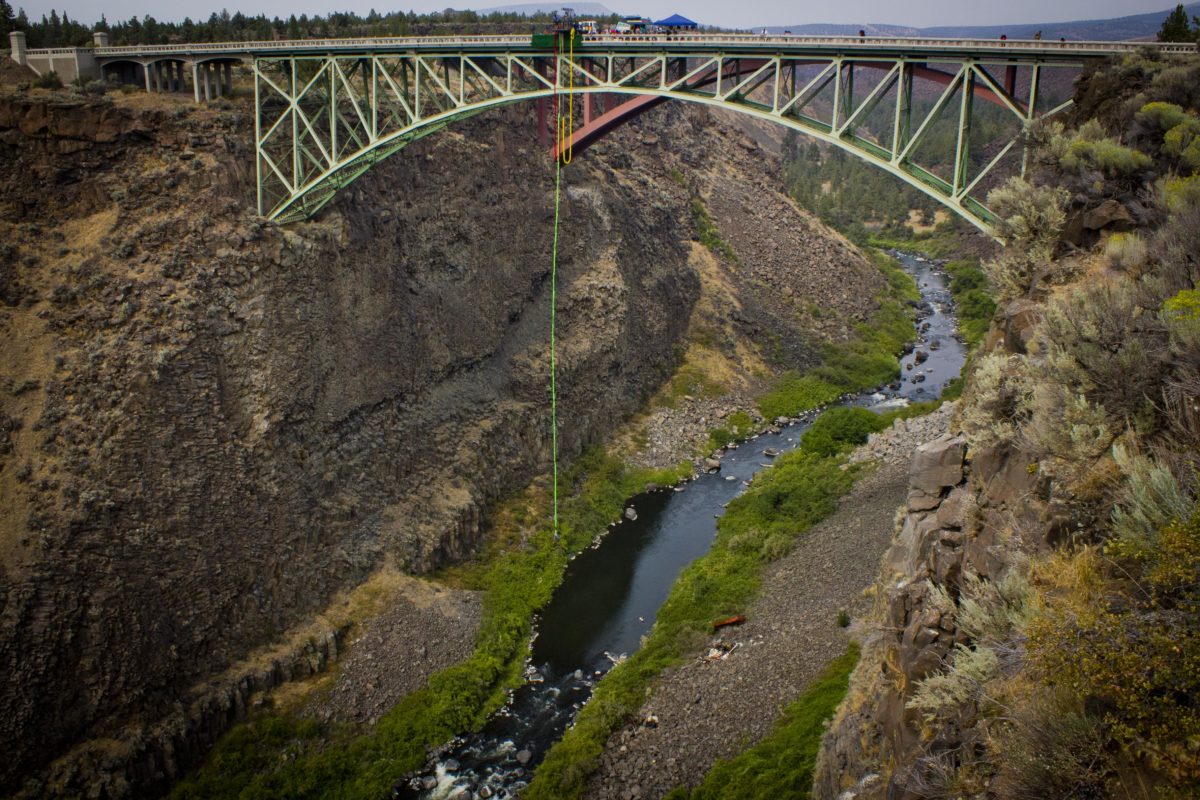 A jump typically takes between 10 and 15 minutes from the time you get harnessed up to the time you're back on solid ground, and you can go for multiple jumps if you want. The jumping season typically runs from May through October if weather is good.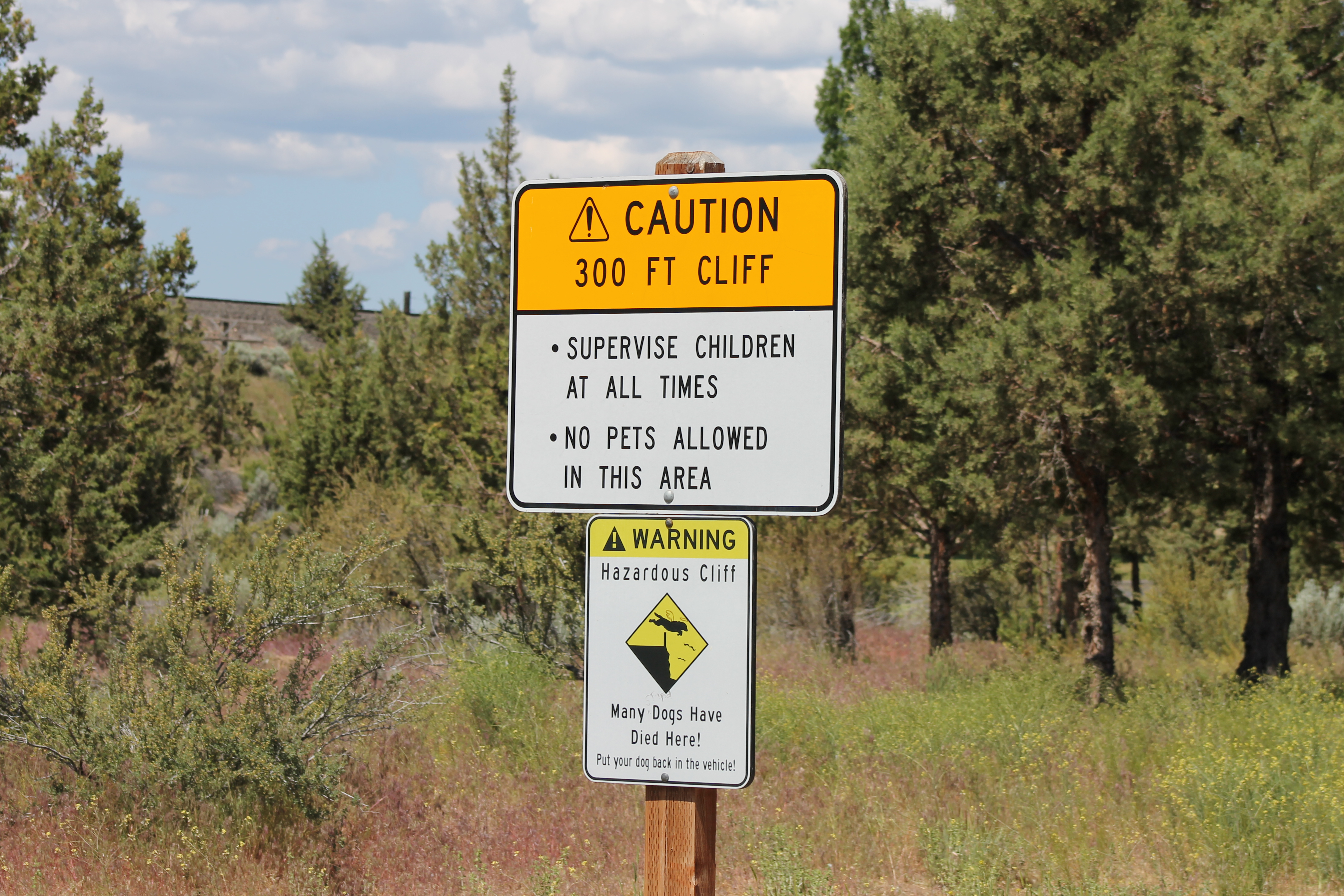 While walk-in jumpers are accepted, it's strongly encouraged to make a reservation, especially for a group. Walk-in jumpers are not guaranteed a spot as most people reserve a spot beforehand.
Bungee Jumping Information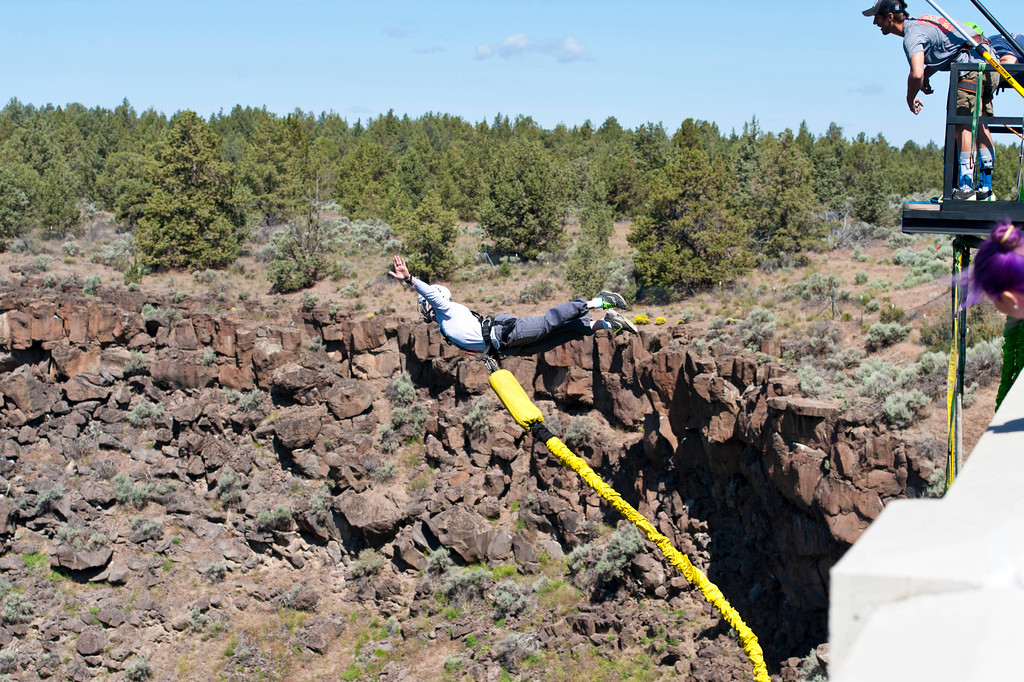 Location: Peter Skene Ogden State Park
Cost: First jump of the season is $129, and subsequent jumps are $49 each. Group/party rates are negotiated on a case by case basis depending on group needs.
Reservations: Walk-ins are sometimes accepted, but to guarantee a spot on the day you want to jump you should make a reservation.
Phone Number: 541-668-5867
Website: https://oregonbungee.com/
Inclement weather: Jumps occur rain or shine, though strong wind or lightning will require you to reschedule your jump.
Age/Weight Requirements: Jumper must be at least 14 years old and between 90-300 pounds. Jumpers younger than 18 must have a parent or guardian present to sign the waiver.
What To Wear To The Jump: Jumpers should wear proper fitting, comfortable clothing. Any shoes are fine and jumpers are permitted to go barefoot. Dresses, skirts, and wingsuits are not permitted as they'll interfere with the harness. Long hair must be tied back and all jewelry and rings have to be removed prior to the jump.
Other info: Tandem jumps are not offered. Video of your jump is offered for $29 though your friends and family are welcome to use their phones from the side to video or take photos. You cannot jump with your GoPro.

Photo by TJflex2 via Flickr CC2.
Have you gone bungee jumping before? Tag the friends you want to go with! Don't forget to check their website well in advance to make a reservation for the dates you want to go as spots fill up fast!