With a new year comes new opportunities for adventure. Here are five adrenaline pumping adventures for Oregon's thrill seekers and adrenaline junkies to get your heart pounding.
1. Bungee Jumping In Bend Oregon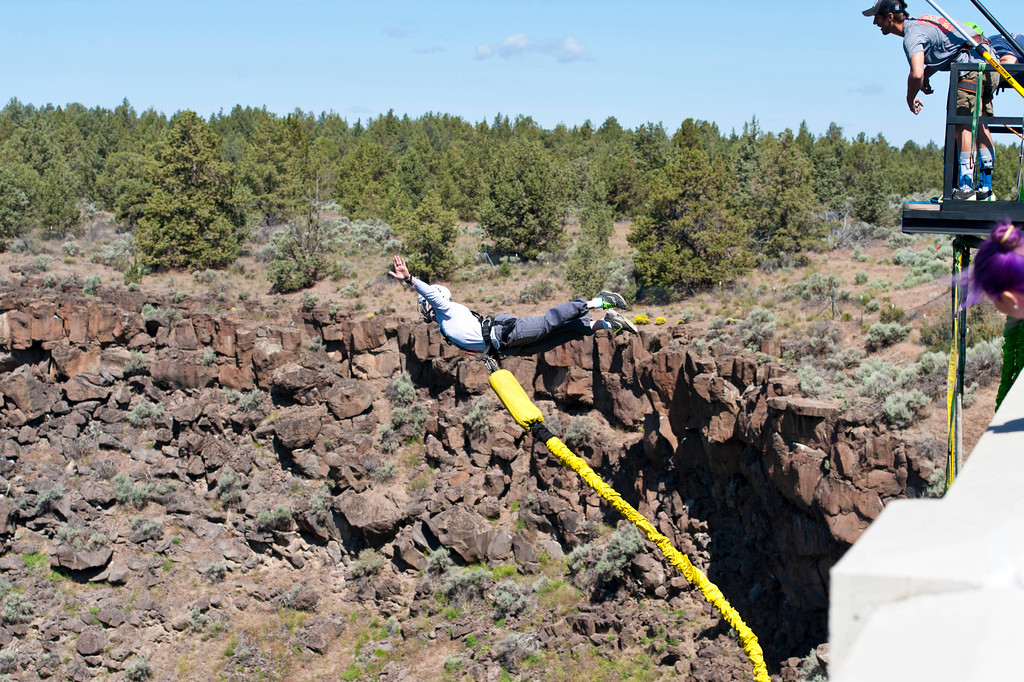 This Bend Oregon company will help you take a 250 foot bungee jump off a bridge over the Crooked River in Ogden State Park. You'll need to call to reserve your spot far in advance, so make your reservations as early as possible before all the spots fill up! The cost is $129 for the first jump.
2. Take A Moonlight Snowshoe Walk Through The Wilderness Of Mt. Hood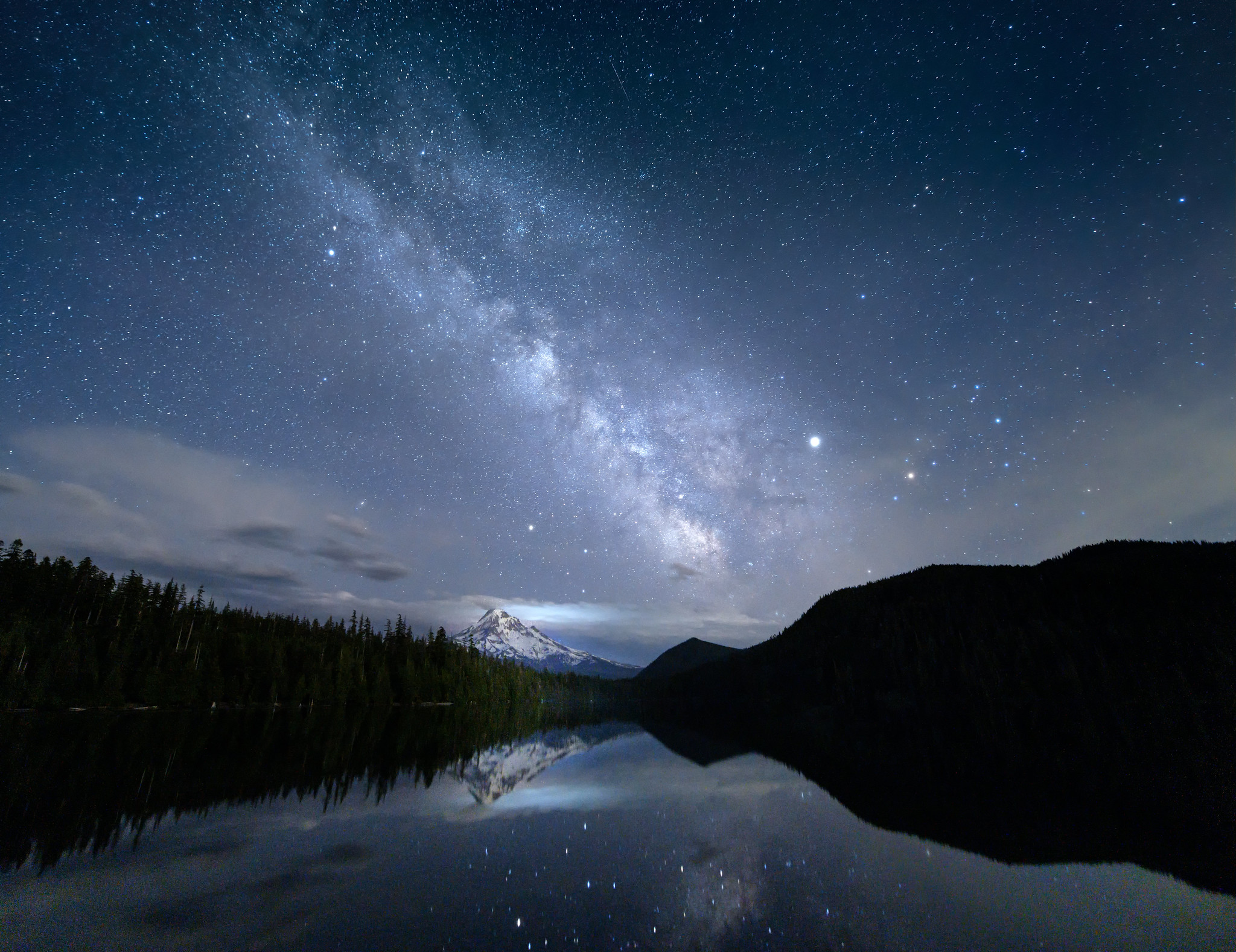 This Troutdale Oregon company will take you on a night time guided snowshoe hike through the winter wilderness of Mount Hood. They provide the snowshoes, snacks, and hot drinks. The hike is open to everyone but heavy snowfall can make for a more challenging hike. The actual hike is 2-4 miles round trip and starts at $100 per person. Maybe you'll see Bigfoot on your late night stroll.
3. Tackle A Zipline Course (Northern & Southern Oregon)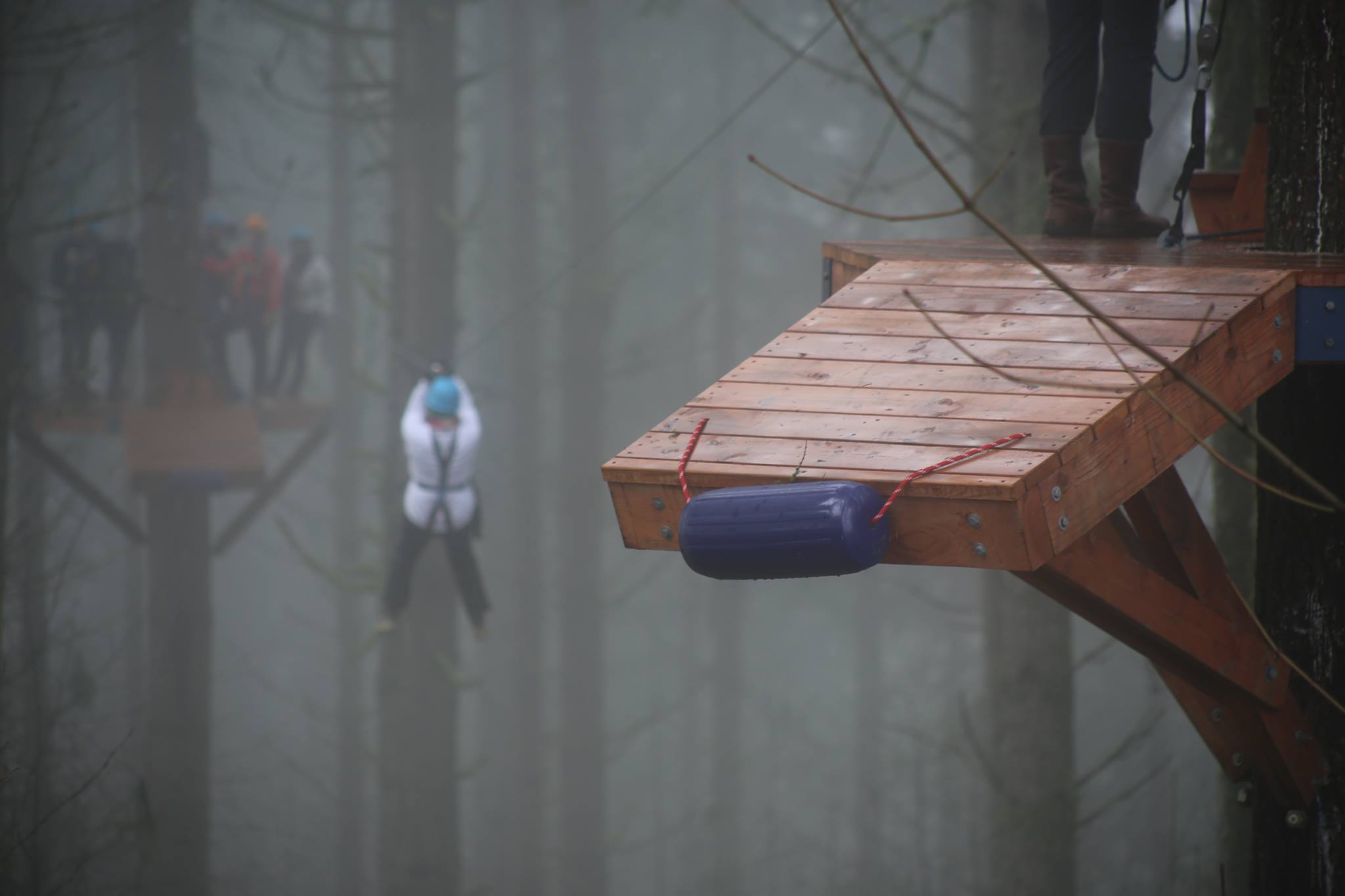 People visiting Southern Oregon will want to check out Crater Lake Zipline on Highway 140 not far from Crater Lake and Klamath Falls. Crater Lake Zipline has a 9 zipline course for ages 10 and up for $110 per person as well as a Kid Zip course for kids ages 5-12 which is lower to the ground for $50 per person.
Those visiting Northern Oregon should check out the Pumpkin Ridge Zip Tour 30 minutes West of Portland in North Plains Oregon. This zip tour is ages 8 and up and costs between $78 – $88 per person.
Or you could check outTree To Tree Adventure Park near Hagg Lake. Tree To Tree has self guided aerial obstacle courses set in the trees starting at $55 per person, or zip tours starting at $85 per person.
4. Take A Helicopter Tour In The Portland Metro Area Or The Columbia River Gorge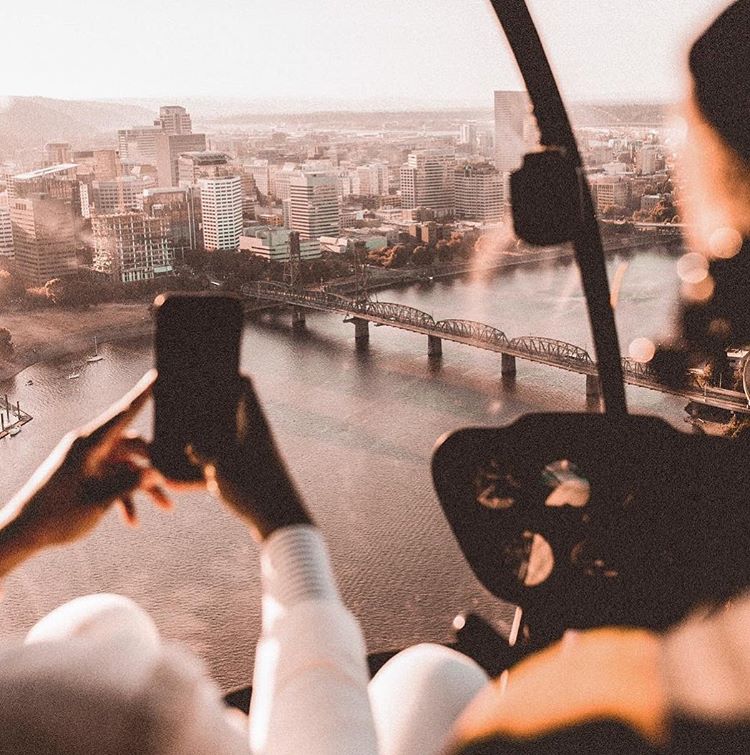 This Oregon Helicopter company will take you on a fantastic once in a lifetime helicopter tour. Many of their tours cost under $100 per person. You can take tours out of Hillsboro or downtown Portland (not from PDX but from a helicopter pad on the top of a downtown Portland building)! This is the perfect thing to do as an adventure date!
5. Whitewater Raft Some Of Oregon's Most Scenic And Remote Rivers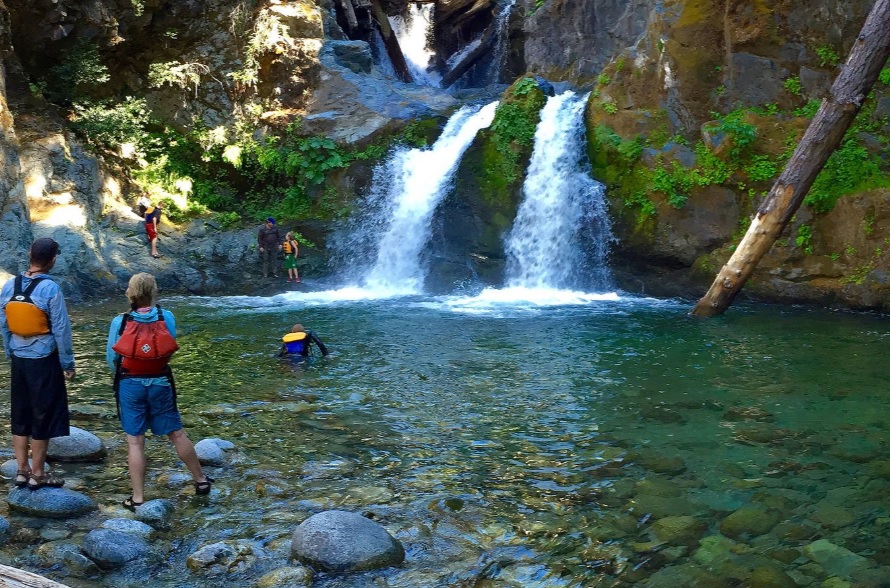 This Oregon whitewater rafting company will take you on a half day or full day whitewater rafting trip down the scenic Rogue River in Southern Oregon for just $89. They also have multi-day trips if you want to spend more time in the scenic wilderness of Southern Oregon.
Or you could raft over 30 exciting class 3 and 4 rapids on the Upper Klamath River in Klamath County with this Oregon whitewater company for $185. They also offer multi-day trips on the Lower Klamath River in Northern California with class 3 rapids between $160-$1,050.
If you want to get really remote and escape into Oregon's remote canyonlands, you can spend 4-7 days rafting the Owyhee river with this rafting company. The cost ranges anywhere from $1,385 per person for group trips to $18,800 per person for private trips.
What are some of your favorite adventures in Oregon to get your adrenaline going? Let us know in a comment, and tag the friends and family you want to take on some of these adventures!