Located just 30 minutes west of Portland, Pumpkin Ridge Zip Tour is a must do for thrill seekers in the Portland metro area. This zip tour features gorgeous views, excitement for you and a group of friends and family, and is the perfect place to escape to on the weekend.
What To Expect On A Zip Tour At Pumpkin Ridge
If you're looking for a tree-top adventure but don't have the gear you need to do it on your own, Pumpkin Ridge has you covered. All you have to do is make a reservation and show up wearing closed-toe shoes and warm clothing, and they'll harness you up and get you up into the trees for a breathtaking adventure.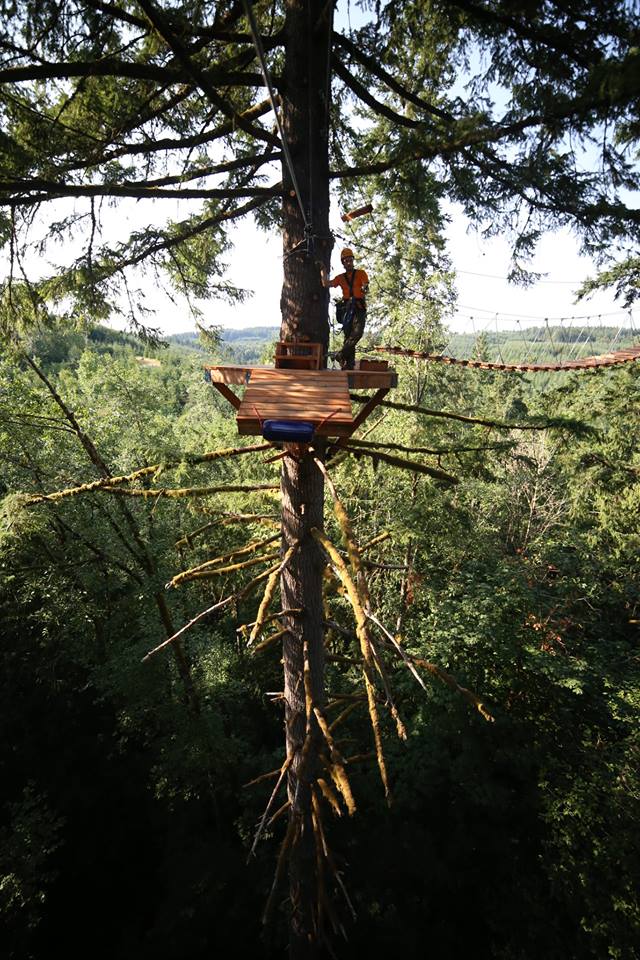 Pumpkin Ridge is the closest Zip Line Tour to Portland Oregon, and will get you up to 120 feet in the air for a two hour canopy tour. Participants must weigh between 60 and 280 pounds and be over 8 years old. Kids ages 8-16 must be accompanied by an adult.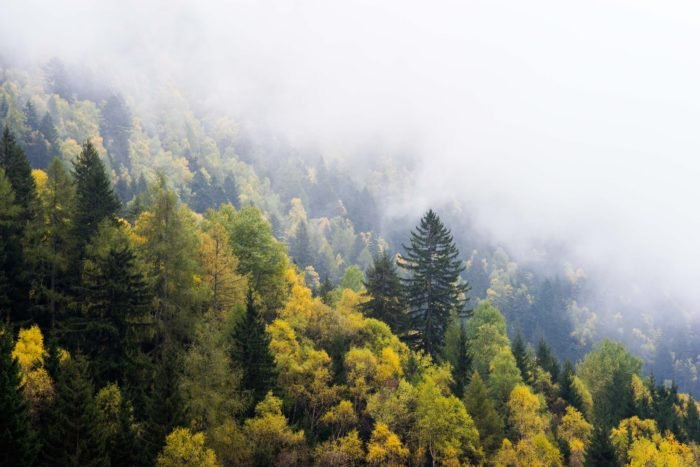 There are a few requirements aside from age and weight for all participants: sign the online wavier, be relatively physically fit, be able to comfortably stand for three hours and hike small sections of the course, be able to control your own body without the help of others, be able to follow directions, not be pregnant, and not be under the influence of any drugs or alcohol (legal or illegal).
The tour is not recommended for those with neck or back injuries. It's recommended that people with medical conditions check with their doctor before participating. Your zip tour may be canceled if the staff is concerned about your physical well-being.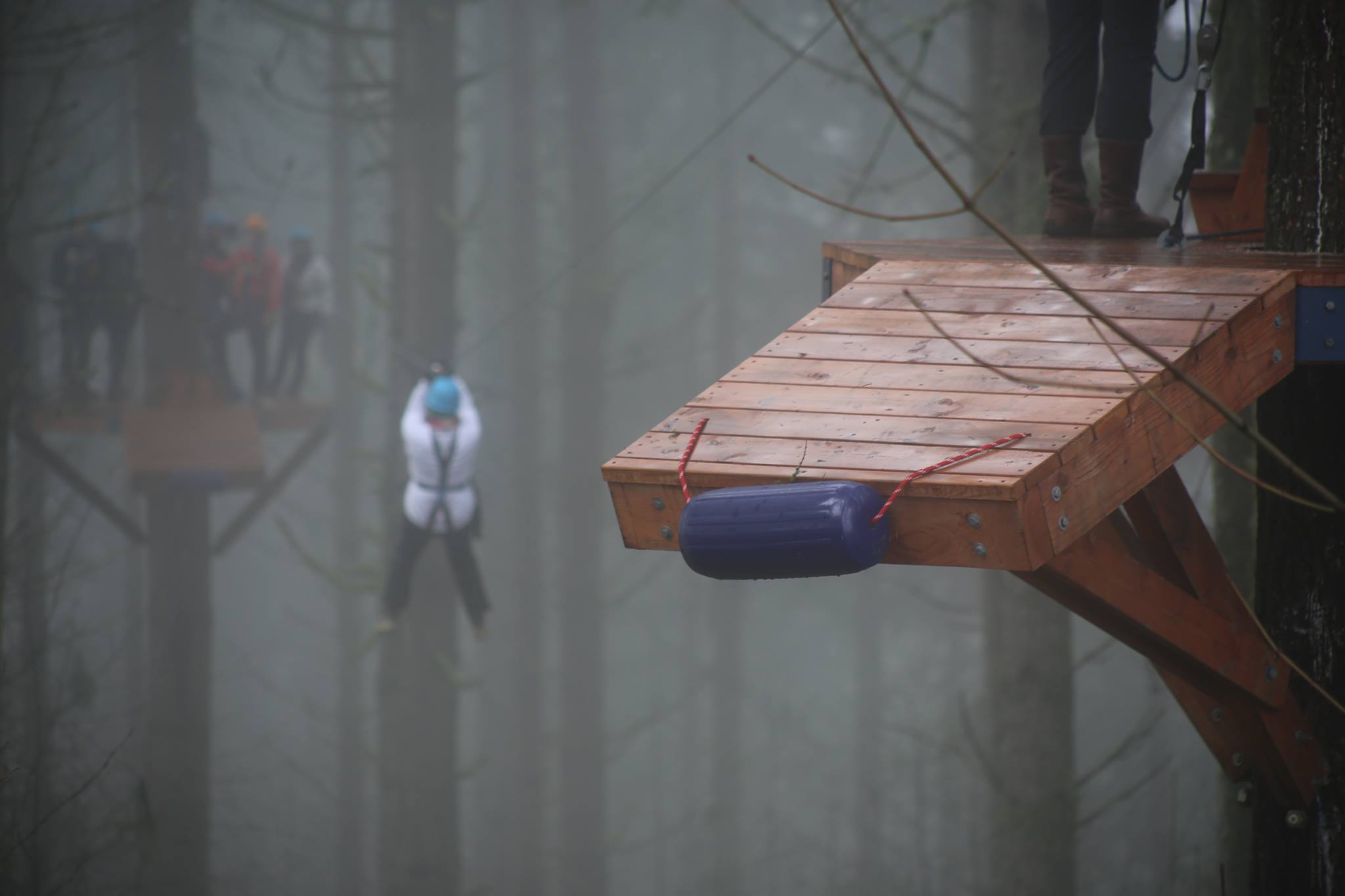 If you're going on a zip tour you're encouraged to dress warm, wear closed-toe shoes,  bring a camera, snacks, and water bottle, and arrive 15 minutes before your tour. It should be noted that you take full responsibility for any belongings you take with you on tour, as those items can easily be dropped, lost, or broken.
Pumpkin Ridge Zip Tour Information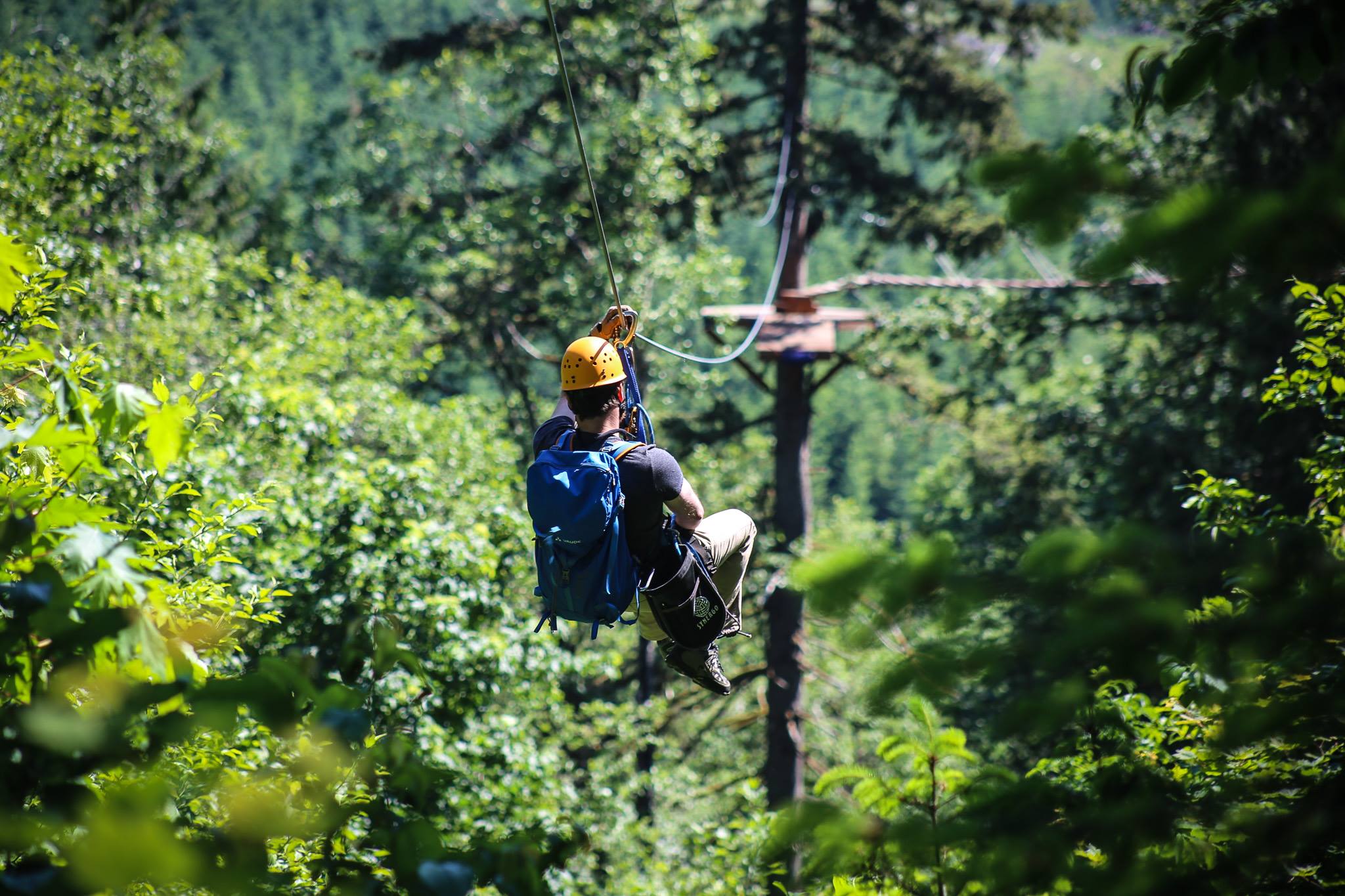 Location: 22616 NW Pumpkin Ridge Rd, North Plains Oregon
Price:

Ages 8-15: $78
Ages 16-64: $88
Ages 65+: $78
Be sure to check the Pumpkin Ridge website for up to date pricing.

Seasons Of Operation: Pumpkin Ridge is open year round. Check the calendar at the bottom of this page for open dates.
Take Note: Buses aren't allowed to park at the location or nearby, so you'll need to contact Pumpkin Ridge in advance if you plan on bringing a large group. Tours go on rain or shine, but high winds or lightning may result in your tour being canceled and rescheduled. Tours are by reservation only. No refunds will be issued if you show up late to your tour or don't show up at all.
Check out the Pumpkin Ridge Zip Tour website and Facebook for up to date information, or contact Pumpkin Ridge Zip Tours here.
Have you been on a zip tour at Pumpkin Ridge yet? Weren't the views gorgeous? Let us know your favorite thing about Pumpkin Ridge Zip Tours in a comment and tag the friends you want to take with you!