Last updated on October 8th, 2019 at 12:35 pm
That Oregon Life works with a select group of locally-minded companies. That Oregon Life is not just about Oregon; it's a state of mind. That means Oregonians are everywhere because people all around the world exemplify the many wonderful traits that characterize our amazing state.
In the great Pacific Northwest, we do things a bit differently. We only offer limited premium ad space to legitimate "Oregon-minded" brands that provide value to our fans. That Oregon Life generates approximately 20% engagement or more and that drives massive amounts of quality clicks. We're looking to develop strong long-term relationships with respected business, companies, organizations, and brands that our fans can enjoy.
Who We Are
We are Oregon-grown outdoor enthusiasts who love exploring new locations and sharing amazing experiences. As true Oregonians, we respect our environment and Leave No Trace when discovering local beauty. That Oregon Life followers love adventure, amazing hikes, spectacular Oregon locations, delicious food & drink, must-see view points, cool road trips, DIY projects, great local shops, and supporting local business.
That Oregon Life is a beautiful, endless platform for all Oregonians to share their amazing photos, videos, inventions, recipes, favorite spots, crazy adventures, healthy life hacks, DIY, great ideas, fun road trips, your hopes and dreams, and everything between. We love sharing great Oregon content and giving credit because Oregon is full of amazing talent and beauty. From local artists and entrepreneurs, to historians and musicians, and all the other organizations or crazy fun things that make Oregon so great!
10000000

+

Reached Per Month
486000

+

Facebook Followers
65000

+

Instagram Followers
WE ARE OREGON:
TOTAL REACH: 10+ Million per Month

INDIVIDUAL POST REACH: 10,000 to 1,000,000+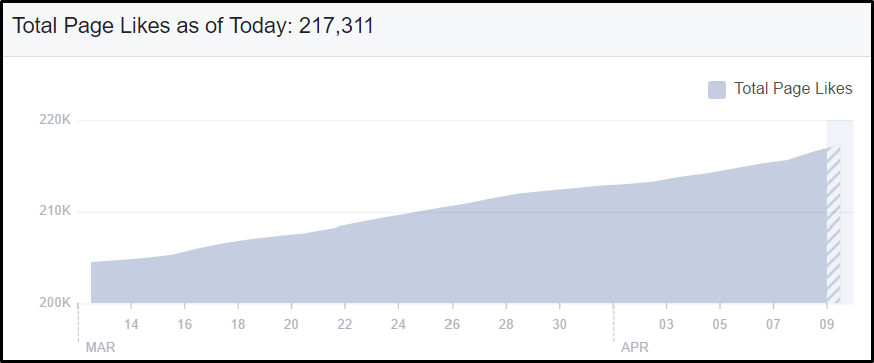 FACEBOOK CLOSED GROUP: 33,000+ Strong
Our Loyal Followers
That Oregon Life's fanbase is 100% organically grown locally with a focus on the restoration and preservation of Oregon. Although Oregonians can be found across the world, our fans, reach, and engagement statistics for the Top 25 City Locations (28 days from April 9th, 2017) clearly showcase the passion and demand for Oregon-related writing/photography/video.
Fans, Reach & Engagement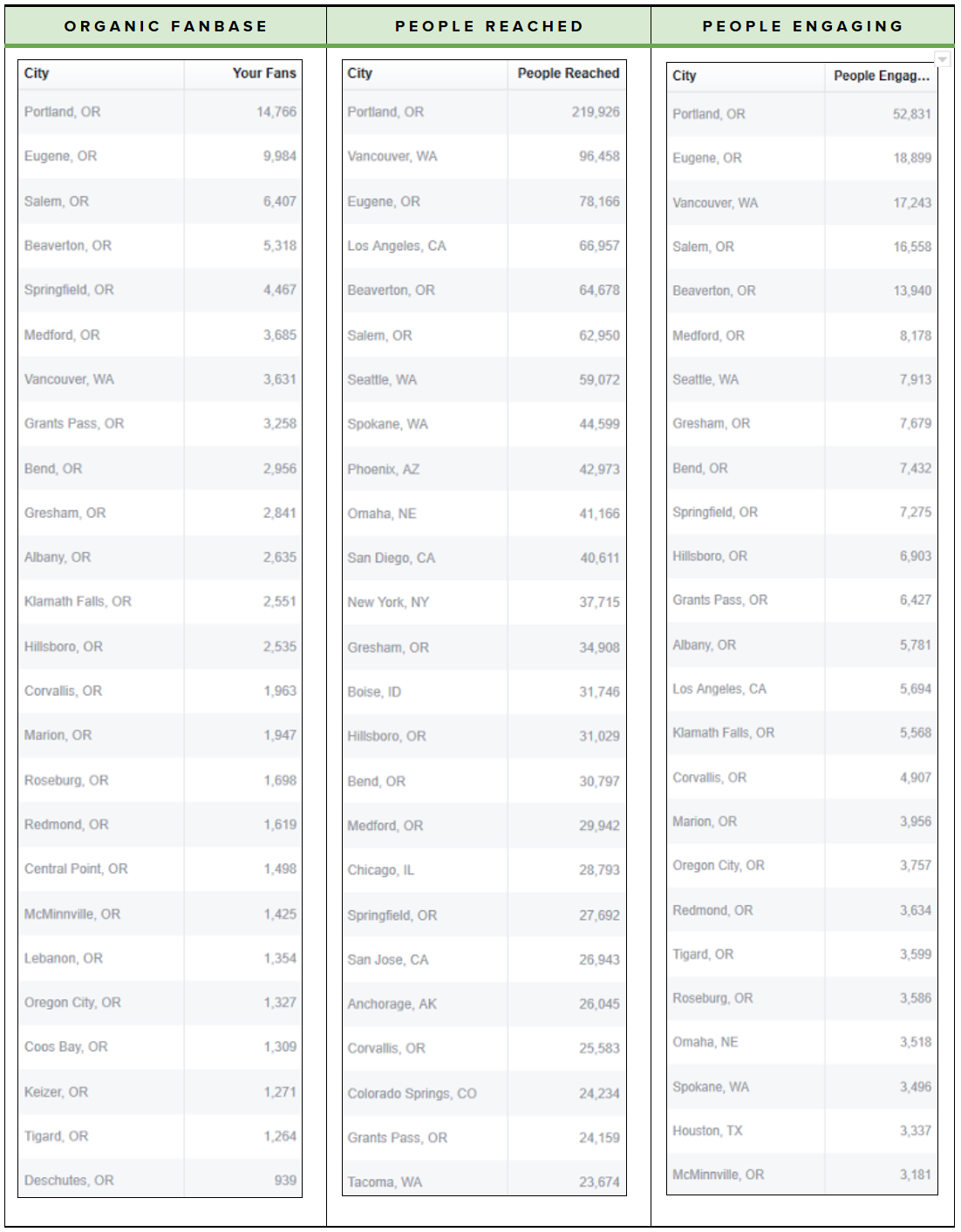 AGE & GENDER

Reach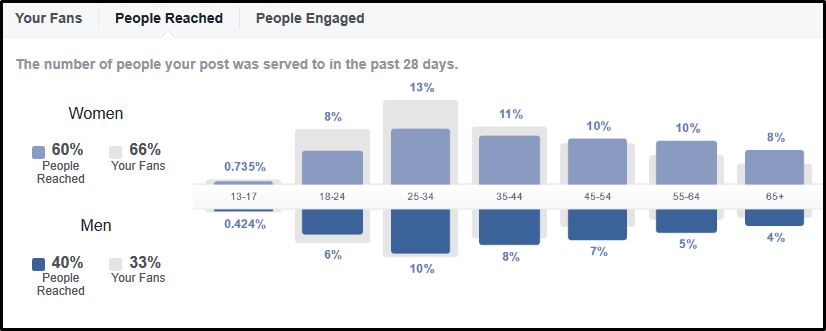 Engagement

PROTECT, RESTORE & PRESERVE
We have something special going on in Oregon, and we want to protect it. That Oregon Life loves and supports "Oregon-Minded" brands that are willing to help make a positive impact in our communities. Together with local nonprofits, That Oregon Life dedicates a portion of our sales to protect, restore, and preserve the beauty of Oregon.
"Oregon-Minded" BRANDS
When good "Oregon-Minded" brands do great things in Oregon, it casts our entire state in a better light and Oregonians take notice. Gaining local Oregon band affinity has proven to increase sales, boost site traffic, and in many cases double, triple, or even quadruple current conversion rates.
OREGON BRAND OPTIMIZATION
That Oregon Life provides Oregon Brand Optimization campaigns that include local Oregon projects such as tree plants, beach cleanups, natural water filtration programs, urban trail restorations, stream rehabilitation, community education projects, land preservation, indigenous plant life and species support such as salmon, trout, amphibians, dragonflies, honeybees, butterflies, and many more. We handcraft Oregon Brand Optimization campaigns to help "Oregon-Minded" businesses flourish.
OREGON PARTNERS
The number of "Oregon-Minded" charities that need your continued support is endless! We are proud to work with charitable organizations such as the Oceans Blue Project. Learn more about our core values on our About page here.
OPPORTUNITIES
That Oregon Life is an elite community of active followers, so we may not be the right advertising place for just anyone. As a social media influence, we must be selective of what kind of content, projects, and marketing campaigns we accept. We love great topics, charitable causes, supporting local business, and sharing great products and services that our fans may enjoy. If you think you might be a good fit for our fans, drop us a line.