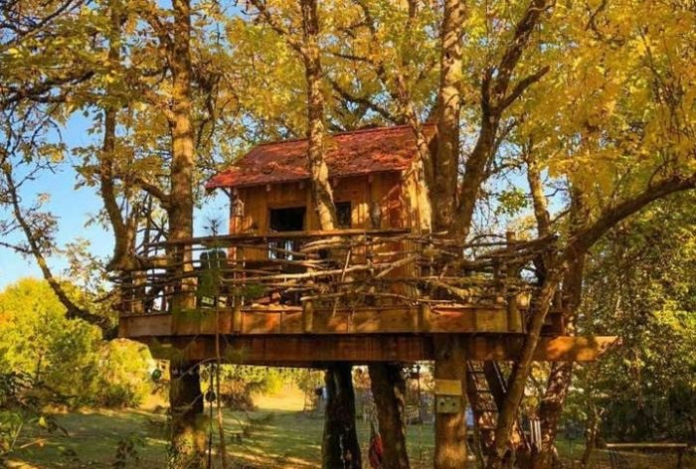 If you're looking to relive your childhood, or you were never the cool kid on the block with a treehouse, now is your time to take full advantage and reconnect with nature. And if anywhere would have a treehouse Airbnb option, it would, of course, be in Oregon! The treehouse is located less than 5 miles west of Oregon State University, in Philomath, Oregon – just a hop and a skip away from Portland or the Eugene area.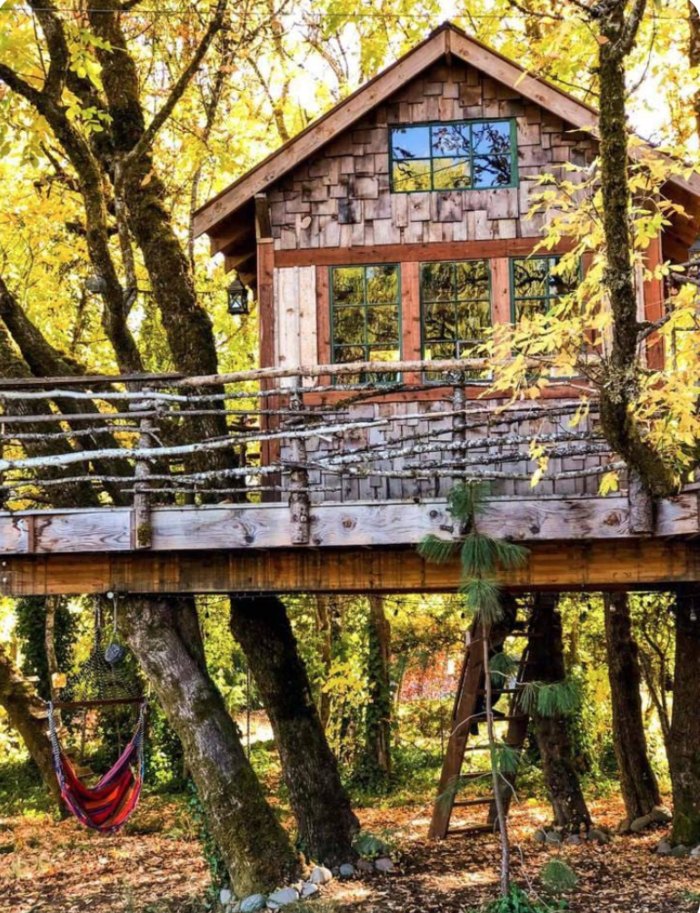 The treehouse sleeps 3, includes 1 bedroom, 1 bath, and 3 bunkbeds.
Based on all the amazing reviews on the Treehouse Retreat, this is one spot definitely worth checking out.
I absolutely would recommend this place. Beautiful property, well maintained and very private. The outdoor shower is a great touch as well as all the little signs in knick knacks  laying around. Unforgettable experience! -Mark (a guest at the Treehouse Retreat)
And right now is the time, as this little getaway will give you a fall experience you'll never forget as the rental is surrounded by gorgeous autumn colors.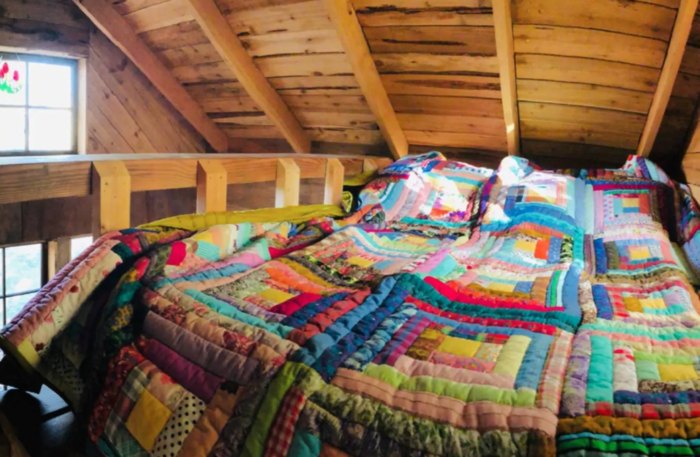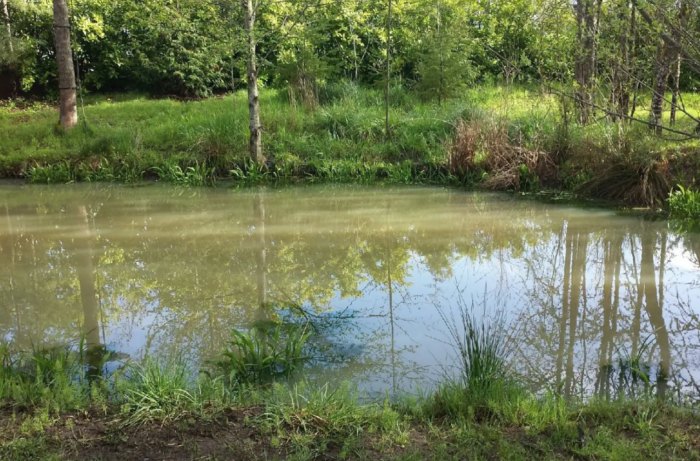 The experience in this cozy little treehouse will be complete with a climbing crow's nest, rope swings, chicken coops, and even a zipline. Nearby guests can explore the McDonald Forest, Bald Hill, and Mary's Peak.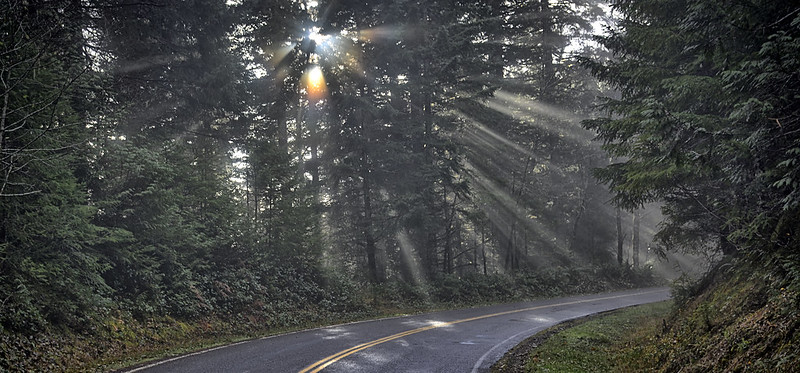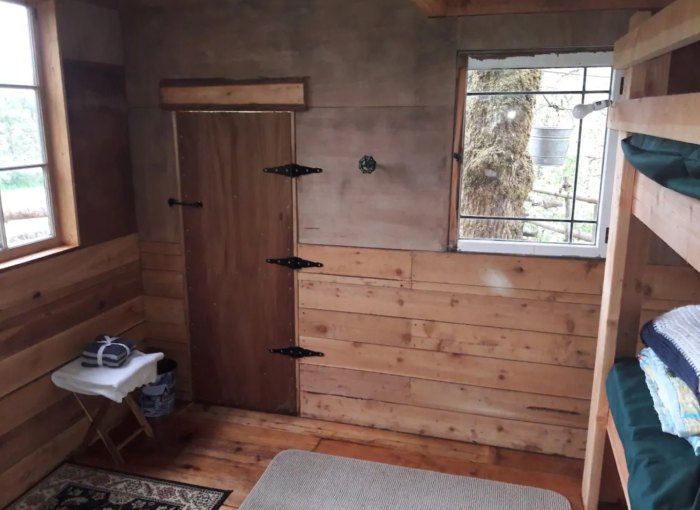 You will disconnect from the digital world for a while, as this treehouse does not offer internet or cable TV. This will be the perfect opportunity to get out and explore the gorgeous surroundings.
Amenities
The Treehouse Retreat does not include a kitchen, so you'll definitely want to pack a cooler with some of your favorite foods. Drinking water is available from the garage sink if you need to refill a water bottle.
From their listing:
There is a loft with an amazing memory-foam mattress perfect for two (we provide linens), and also 2 bunks below with sleeping pads and extra blankets for any additional guests. There is a covered fire-pit gazebo, but we can't allow fires if the conditions are very dry and windy. Please inquire. May not be suitable for small children due to ladders, pond, and possible slippery decks when wet. Please note the treehouse is in the woods close to our house, so it is a shared driveway. We will be nearby if you need something, but your privacy is first priority.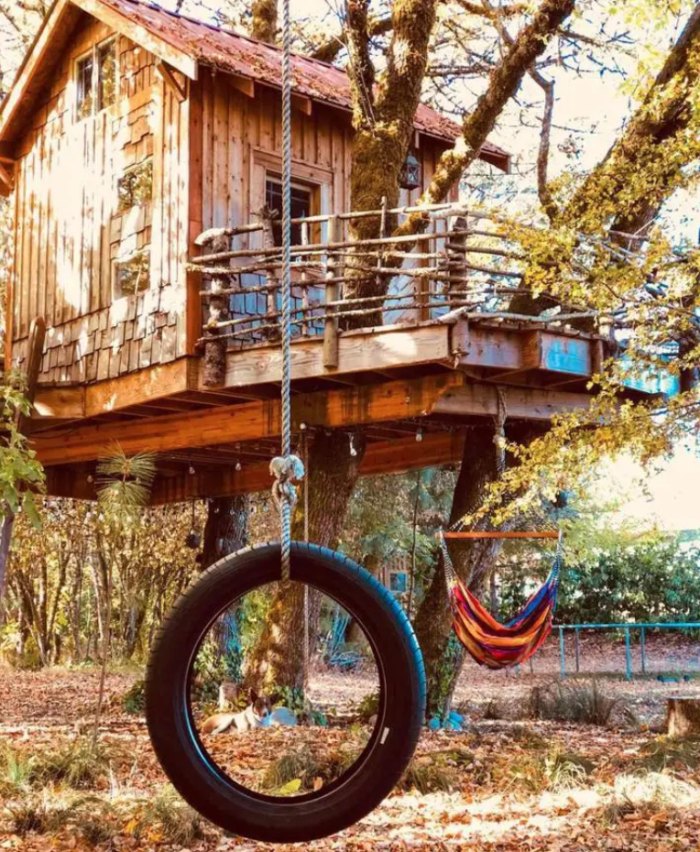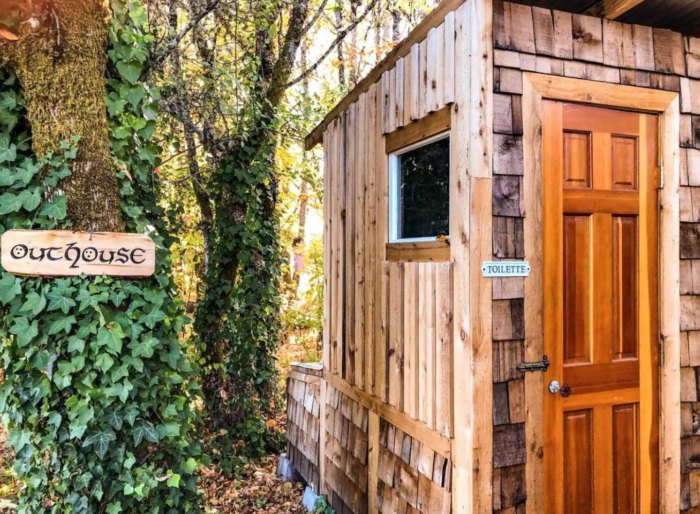 At the time of writing this, the Treehouse Retreat will set you back around $51 a night. There looks to also be a few spots available this month, so act now if you're considering checking this fun little place out!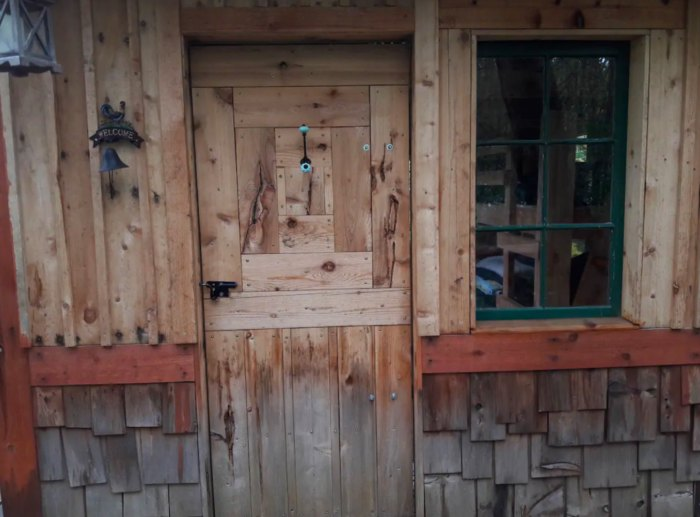 Head over to their Airbnb, hosted by Jason if you are thinking about shacking up here in the trees. Also, make sure and check out this article if you're looking for more amazing places to explore during the fall season in Oregon: