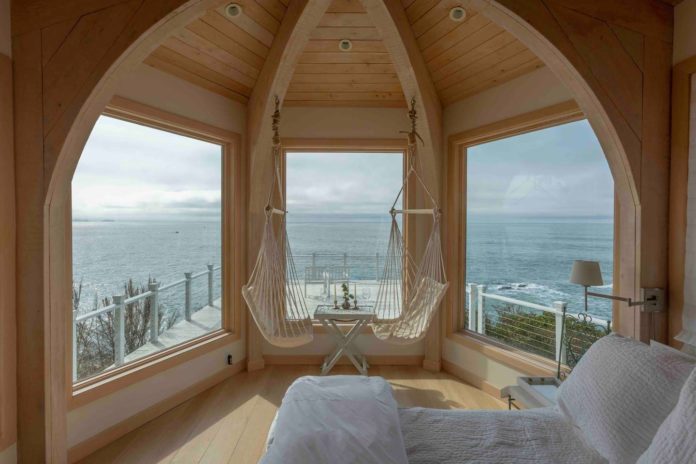 This tiny home in Brookings Oregon has a lot to offer visitors with it's incredible view of the Pacific Ocean as well as it's interior architectural design. This Airbnb in Brookings is definitely a unique place to stay.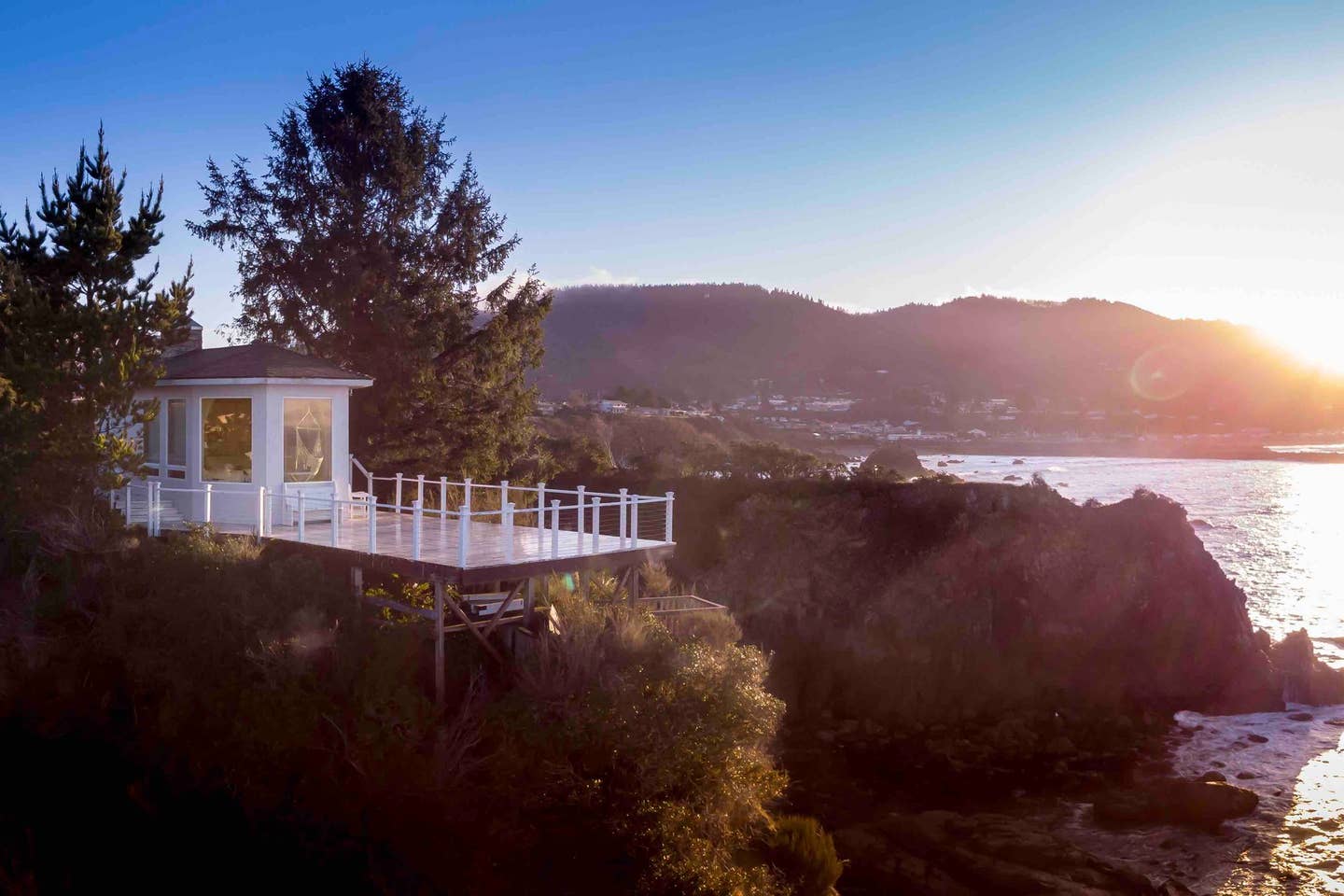 The Coastal Retreat on the Peninsula in Brookings has a great deck that hangs out over the cliff and offers stunning views of the Pacific Ocean with a cove on both sides. Just imagine sipping wine and watching the sunset from this gorgeous spot! It's the perfect romantic retreat.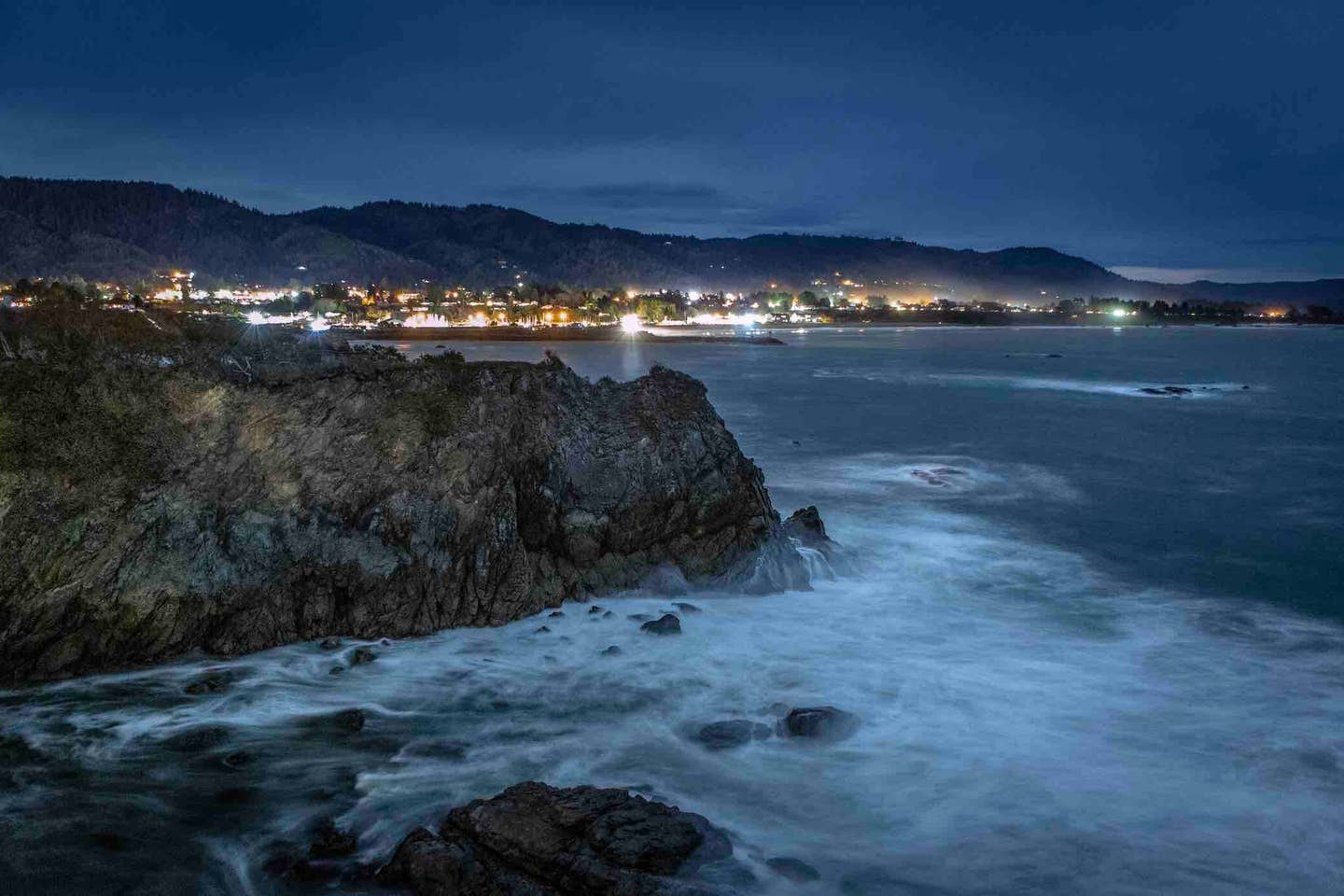 If you want a place to watch winter storms, this is it. You can watch from the cozy interior by yourself or with a loved one while cuddled up in a sweater and warm socks and sipping a cup of mocha. Winter is also a perfect time to watch the crab boats coming and going from the harbor. In spring and summer the deck is a great place to view the whale migration.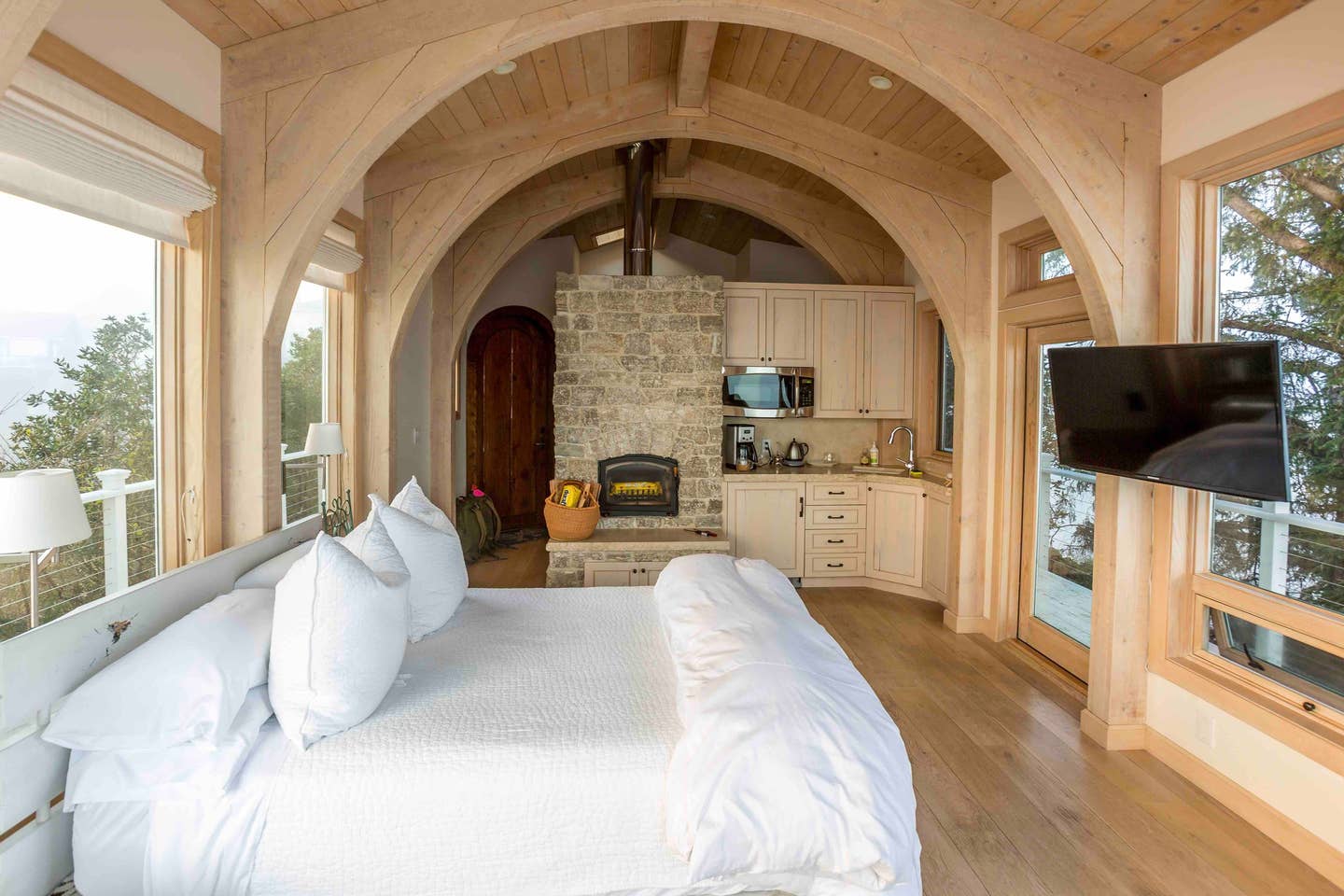 The soft wood tones in the cabin and rounded architecture of the ceilings makes this a  cozy place to stay at any time of year. A warm breakfast is brought to your door each morning so you don't have to worry about cooking as soon as you wake up.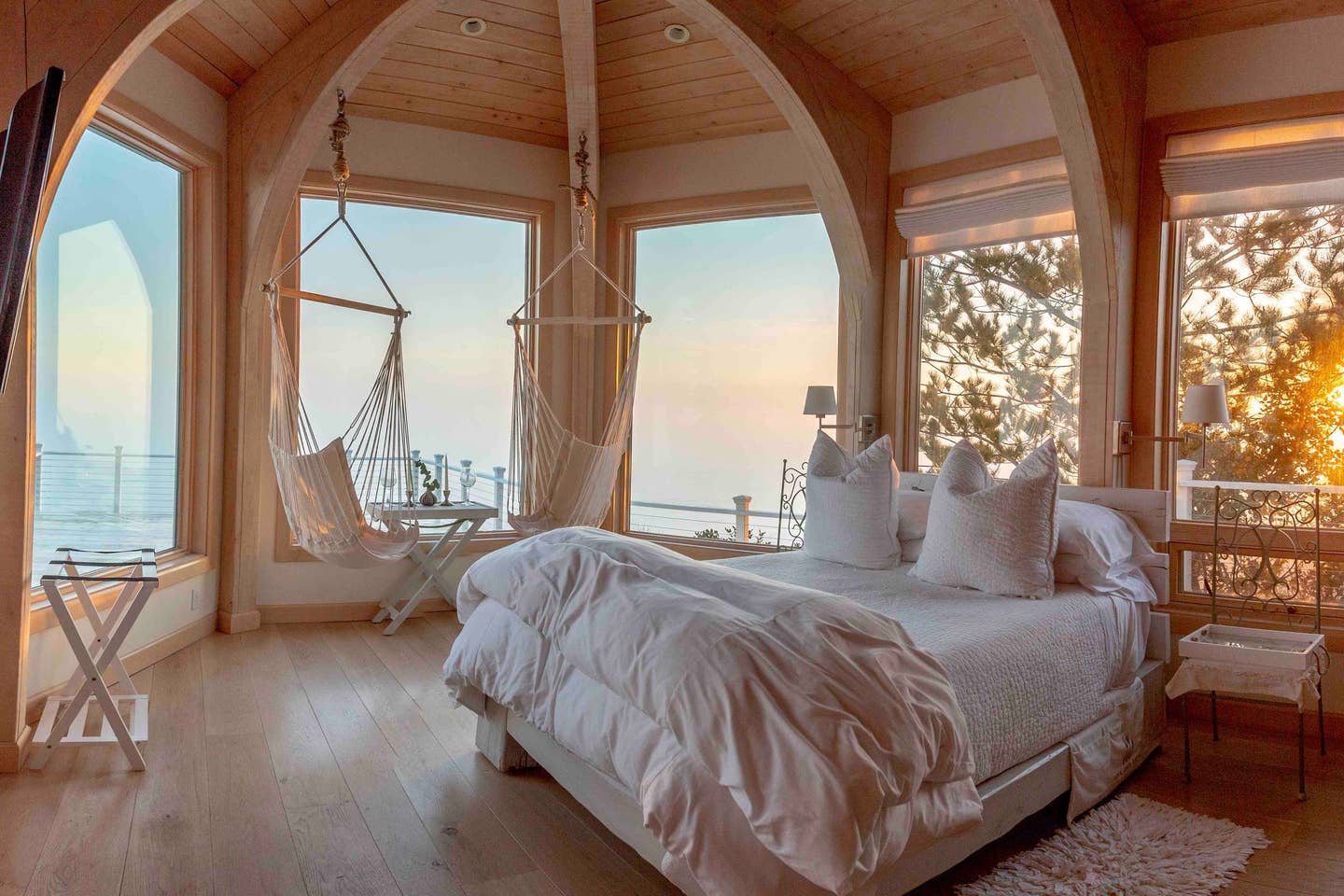 This rental on the peninsula is almost 350 square feet not including the deck. There's a queen bed and a private bathroom and shower with heated floors. The current cost to stay is $235 per night.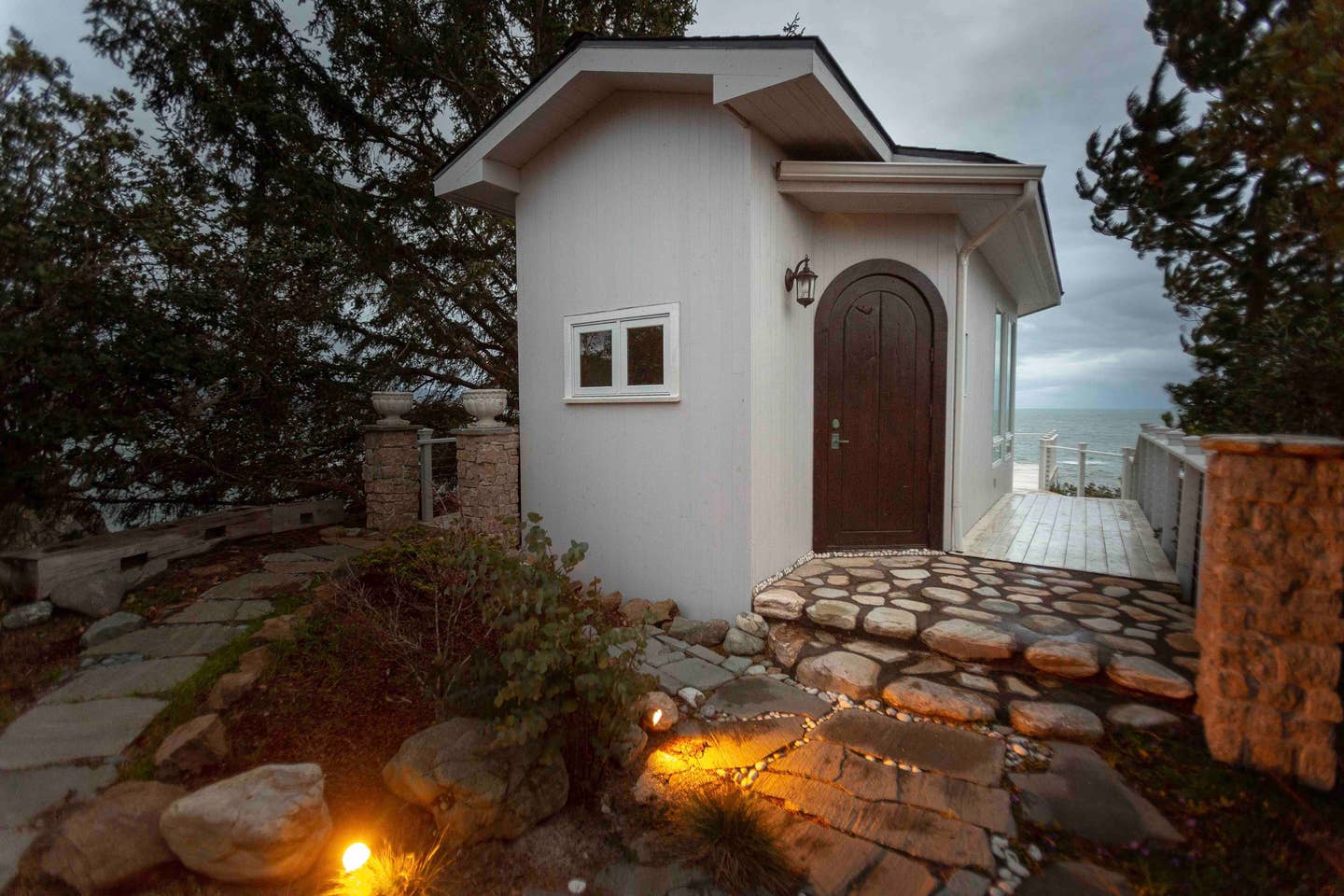 This is truly one of the cutest little places to stay on the Southern Oregon Coast. Check it out on Airbnb.
Have you stayed at this vacation rental in Brookings? Tag the person you want to take with you!