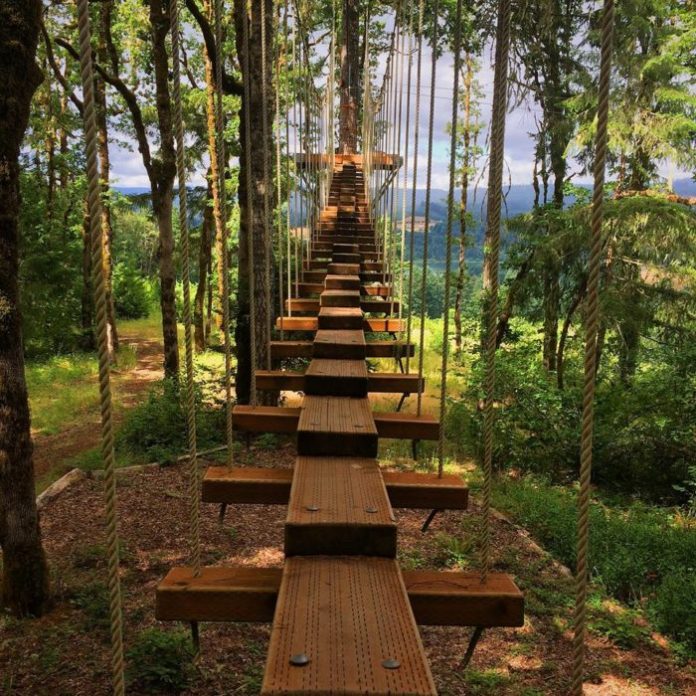 With warmer weather in the great northwest right around the corner, now's the time to start planning for fun in the sun. Here's one you'll definitely want to check out if you are in Oregon, and it's a short 35 miles from Portland sitting on Hagg Lake.
It's known as Tree to Tree Adventure Park, and their guides are ready for the 2019 season right now, as the park opened March 9th. Situated in a beautiful forest located at Hagg Lake, this aerial adventure park is much more than a high ropes course, offering 6 different courses. Tree to Tree Aerial Adventure Park offers a wide range of aerial activities to accommodate all ages and skill levels, so everyone can feel comfortable during their adventure in the trees.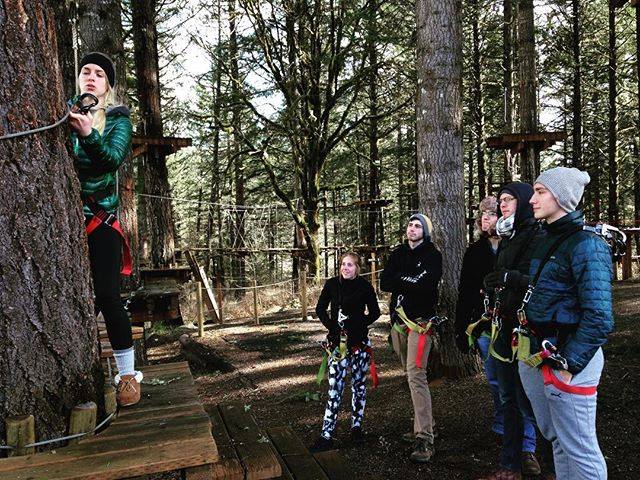 The park is fun for all ages, and for the younger ones ages 2 to 8, they can enjoy an enclosed Adventure Village. For any children over 35 pounds, the Monkey Grove is a must do 40-foot tree climb.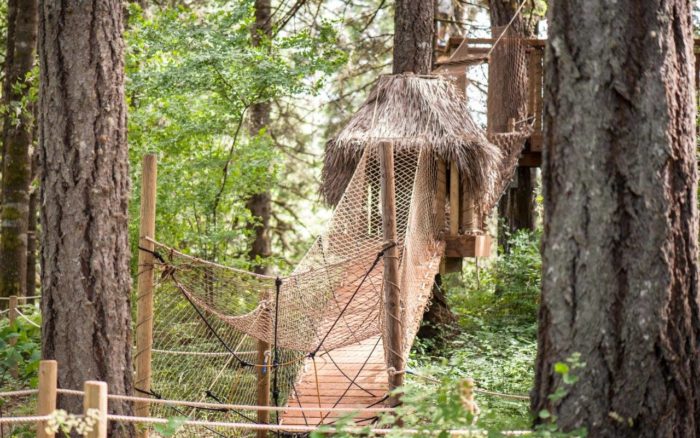 Challenge your friends at Tree to Tree Adventure Park on their zip lines, flying from tree to tree from 20-65ft up in the air! According to their page, they offer a zip tour which is separate and includes 6 lines, lasting about 2 hours. Their longest line is over a quarter of a mile.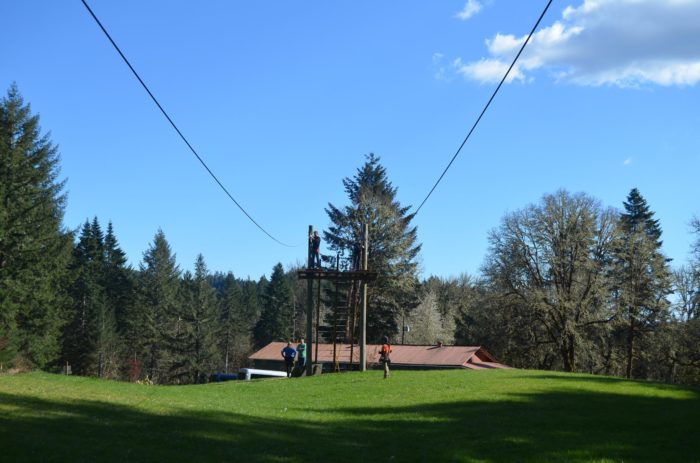 The park also offers team building, where they focus on many exercises on the ground and up in the trees, based around building a stronger connection with each other while learning about yourself as well. Perfect for any corporate, school, or organized group.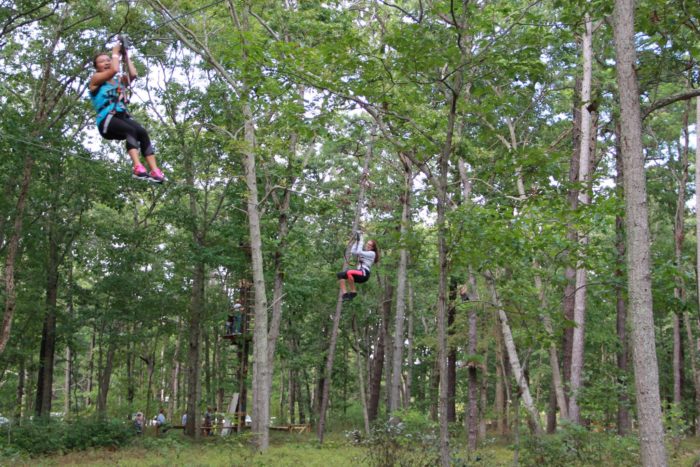 Check out this awesome wobbly bridge way up in the trees.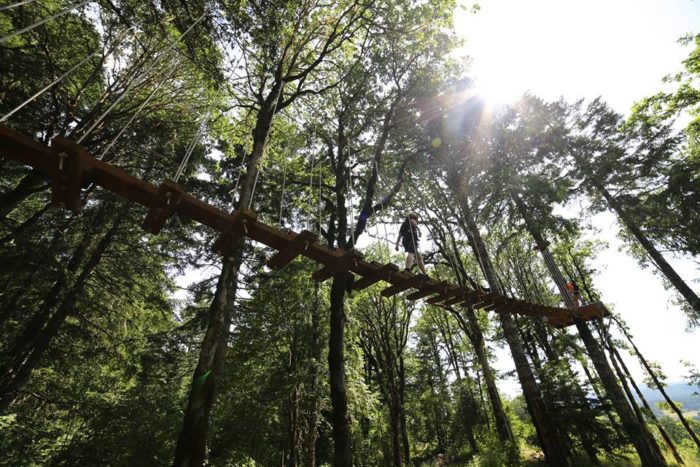 Their park will truly be an unforgettable experience for anyone who decides to visit.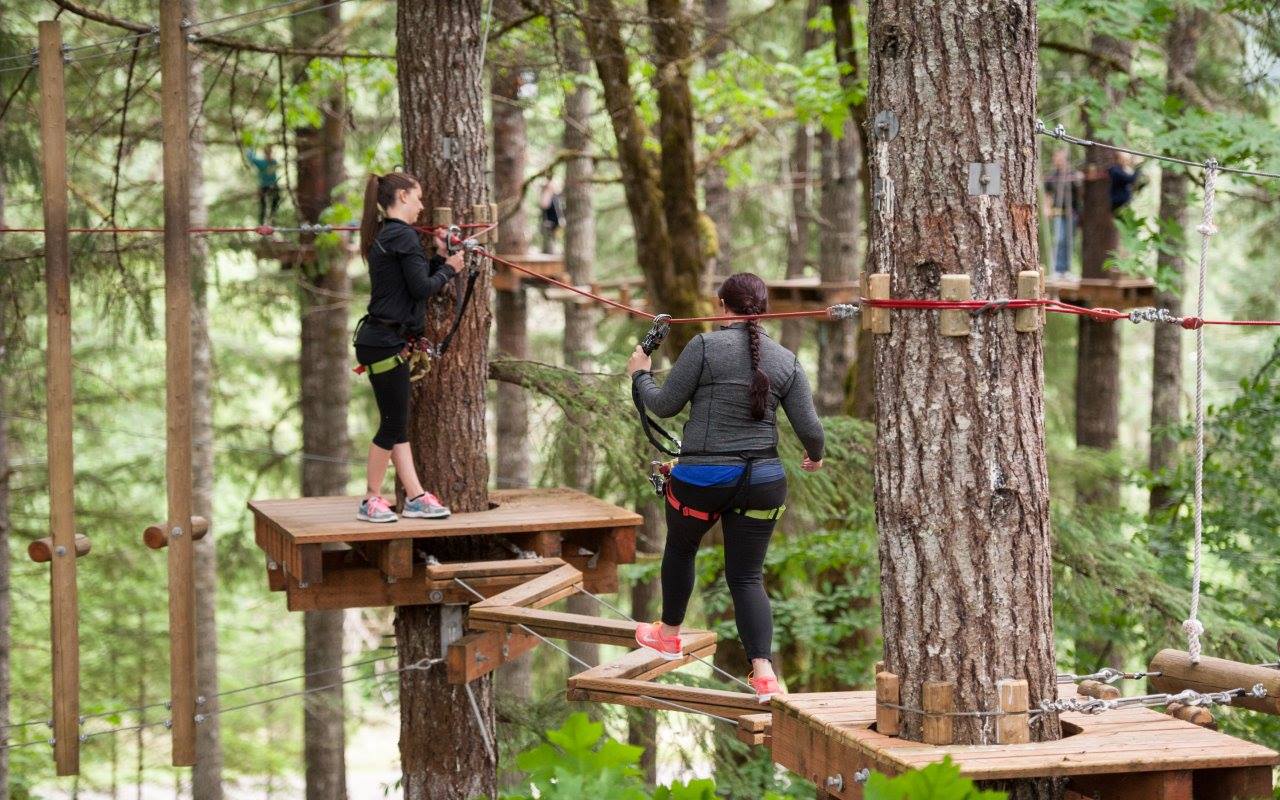 The Tree Top Plonge looks fun for any adrenalin junkies, allowing guests to walk off a platform 65 feet in the air! The park is open from March to November — you'll definitely want to check out their website for more information if you are interested in going.
Just a heads up, to visit you will need a reservation. You can call them at (503) 357-0109.
More info about hours, waivers and rates here: tree2treeadventurepark.com.
All images courtesy of Tree To Tree Adventure Park via Facebook.