This one-of-a-kind adventure is waiting just around the corner from your favorite Portland coffee shops and restaurants in the Old Town District. Oregon Helicopters is the largest air tour company in the state of Oregon, and most of their flights take off from a rooftop heliport in the heart of Portland. Locals and tourists alike won't want to miss this unique adventure.
Don't Let Drones Have All The Fun
Oregon Helicopters runs tours every day of the year, and takes people to a place they never thought they could go. With floor to ceiling windows, passengers are offered unique perspectives of Portland, Hillsboro, Multnomah Falls, the Columbia River Gorge, and Willamette Falls. The helicopter you'll be riding in flies relatively low and slow over the ground so you can get up close and personal with the landscape. "There is so much to take in while flying by helicopter over this region that you realize how stunningly beautiful and interesting the area we live in truly is," said Robert Walker, Owner of Oregon Helicopters.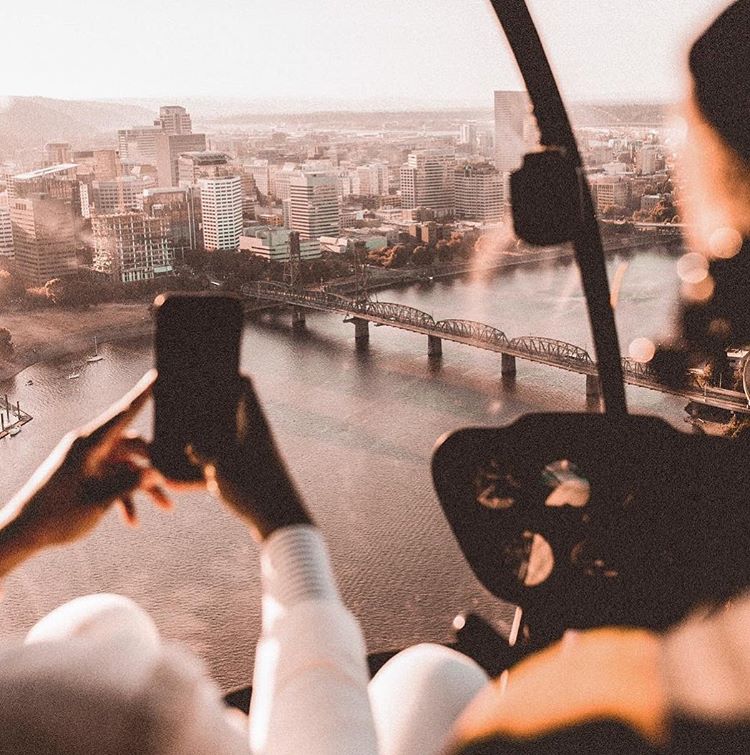 Many of the tours are available for under $100 per person, which makes it affordable, whether you're looking to go on an adventure date with your loved one, or wanting to make memories with your family and friends. "'Bring helicopters to the people and make it affordable' is our motto," said Walker, "another motto is 'Don't let drones have all the fun.'"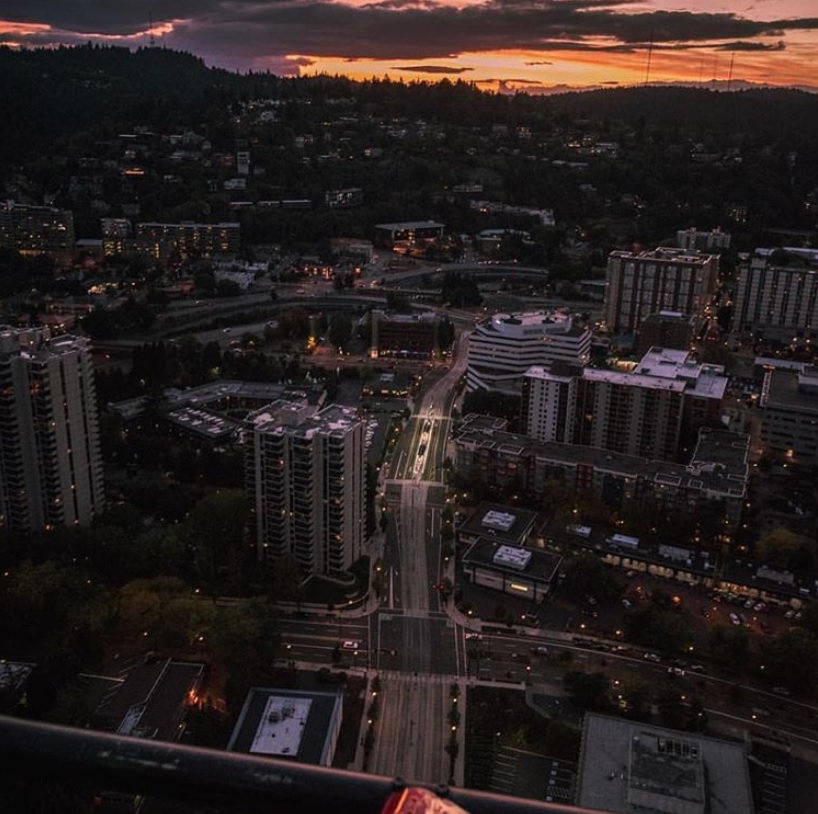 The Portland heliport that most of the tours lift off from is located on the roof of a parking garage in Portland's Old Town right across from Waterfront Park. This heliport is unique in that it's the only public heliport West of the Rockies located in the center of a large metropolitan area. "[People] have access to helicopters which are literally waiting around the corner from their favorite coffee shop or restaurant," said Walker.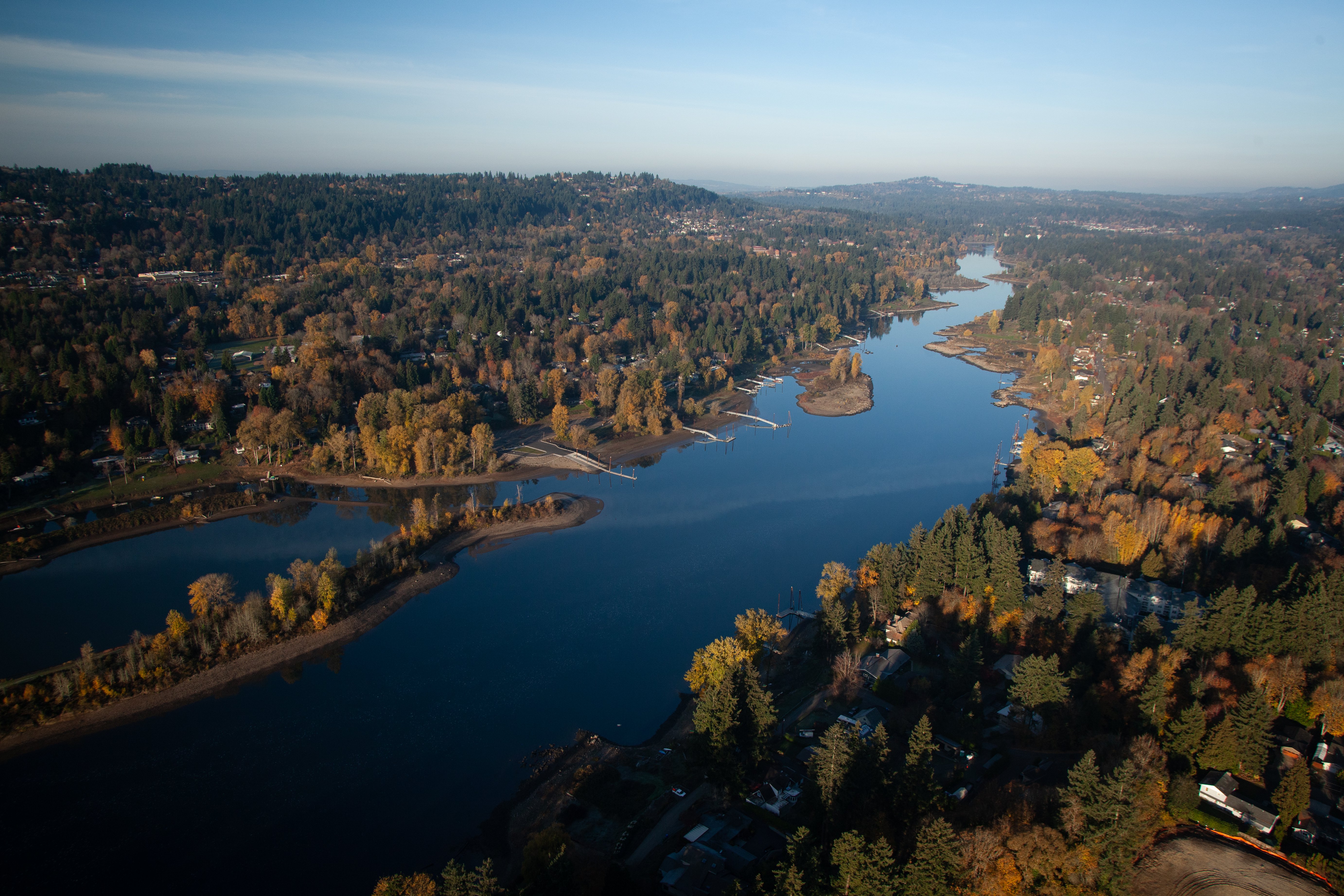 If you're looking for an adventure that's both unique and affordable, this is it. The tours are open to everyone, including children. These tours even make a great team building experience for work retreats and getaways. According to Walker, "The feeling of lifting off in a helicopter and gliding over the region is one that always inspires." An experience like this is certain to be unforgettable.
Is A Helicopter Tour Safe?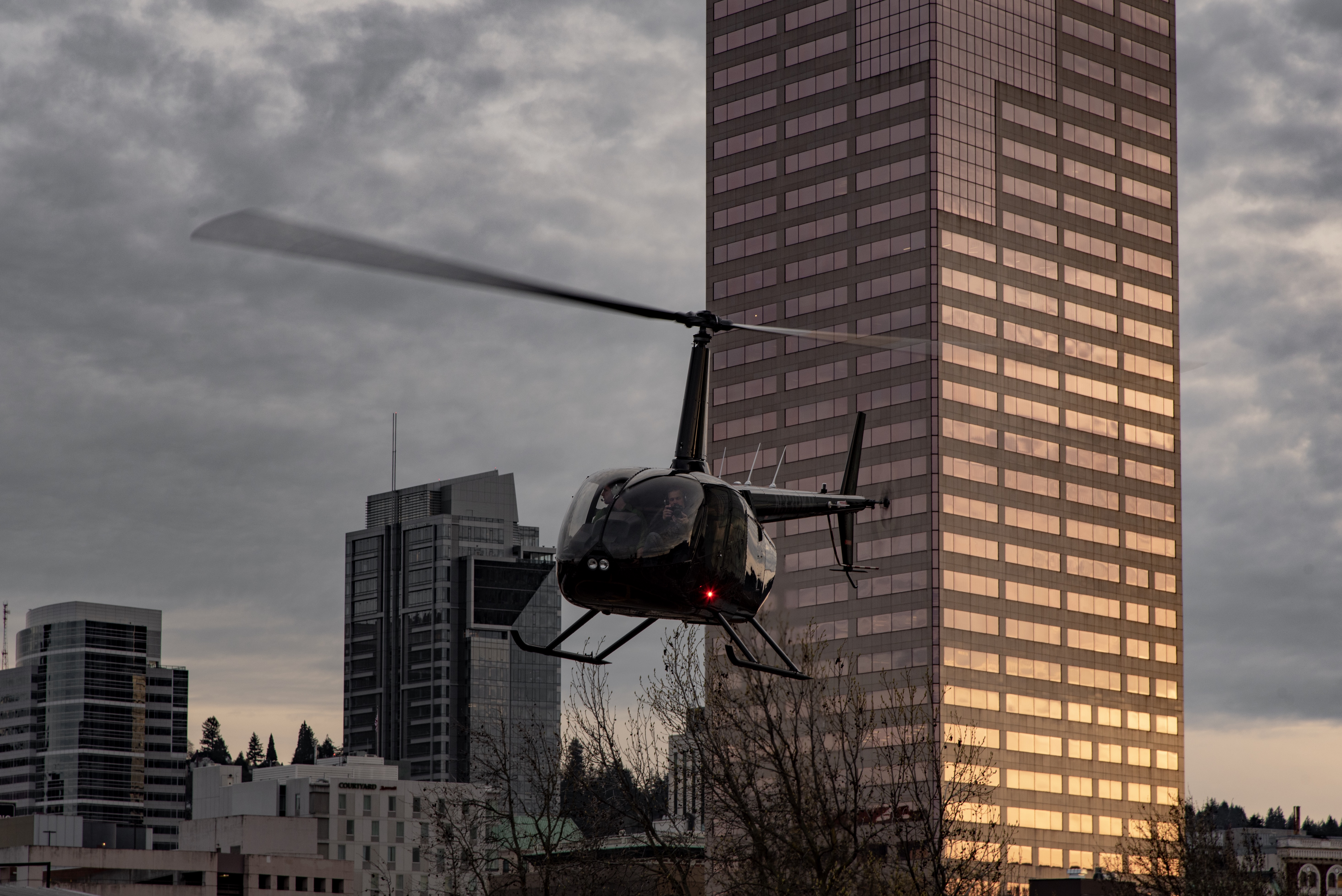 Any adventure comes with a little risk, but you'll be happy to know that Oregon Helicopters has flown over 10,000 people since it's founding and has never had an accident or incident in that time. Oregon Helicopters is an FAA authorized operator, and all of their pilots are professionals. All of their pilots are also instructors, so you know they're experienced and that you'll be taken care of on your heli-tour adventure.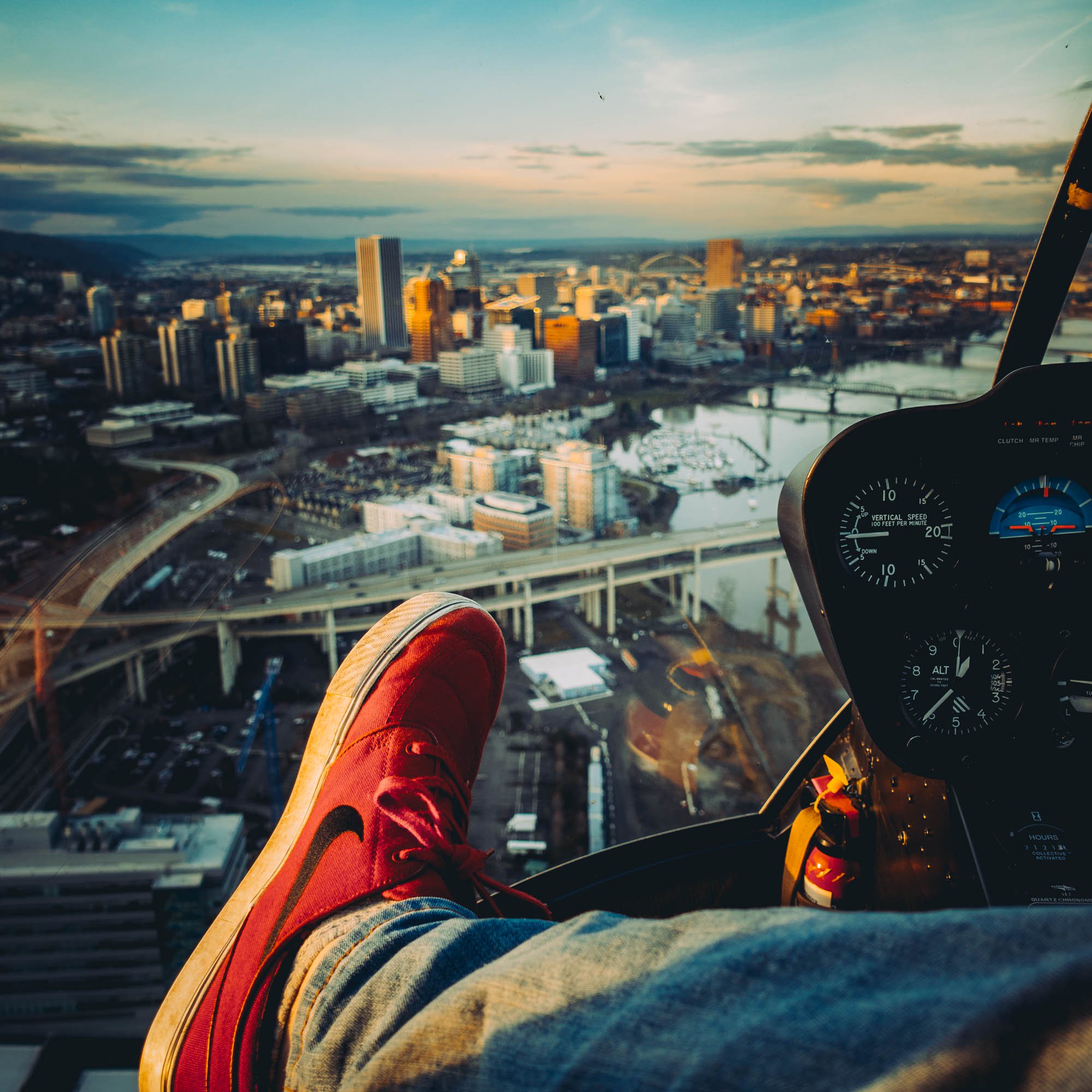 On your tour the pilot will share knowledge with you about the area you're flying over, and will be happy to answer any questions you have about the flight and helicopter. If you prefer to reflect quietly on your one-of-a-kind experience however, the pilot will be happy to accommodate you.
Helicopter Tour Information

Cost: Tours cost between $49-$500 depending on the tour package chosen and how many people are flying. All flights must be purchased in advance and you must have a flight reservation scheduled.
Tours: Check out:
Please Note: All flights are weather permitting. Oregon Helicopters has the right to cancel any flight any time for any reason.
Website: Get all the information you need for your next Oregon Helicopter tour here. Don't forget to keep up to date with the Oregon Helicopters Facebook.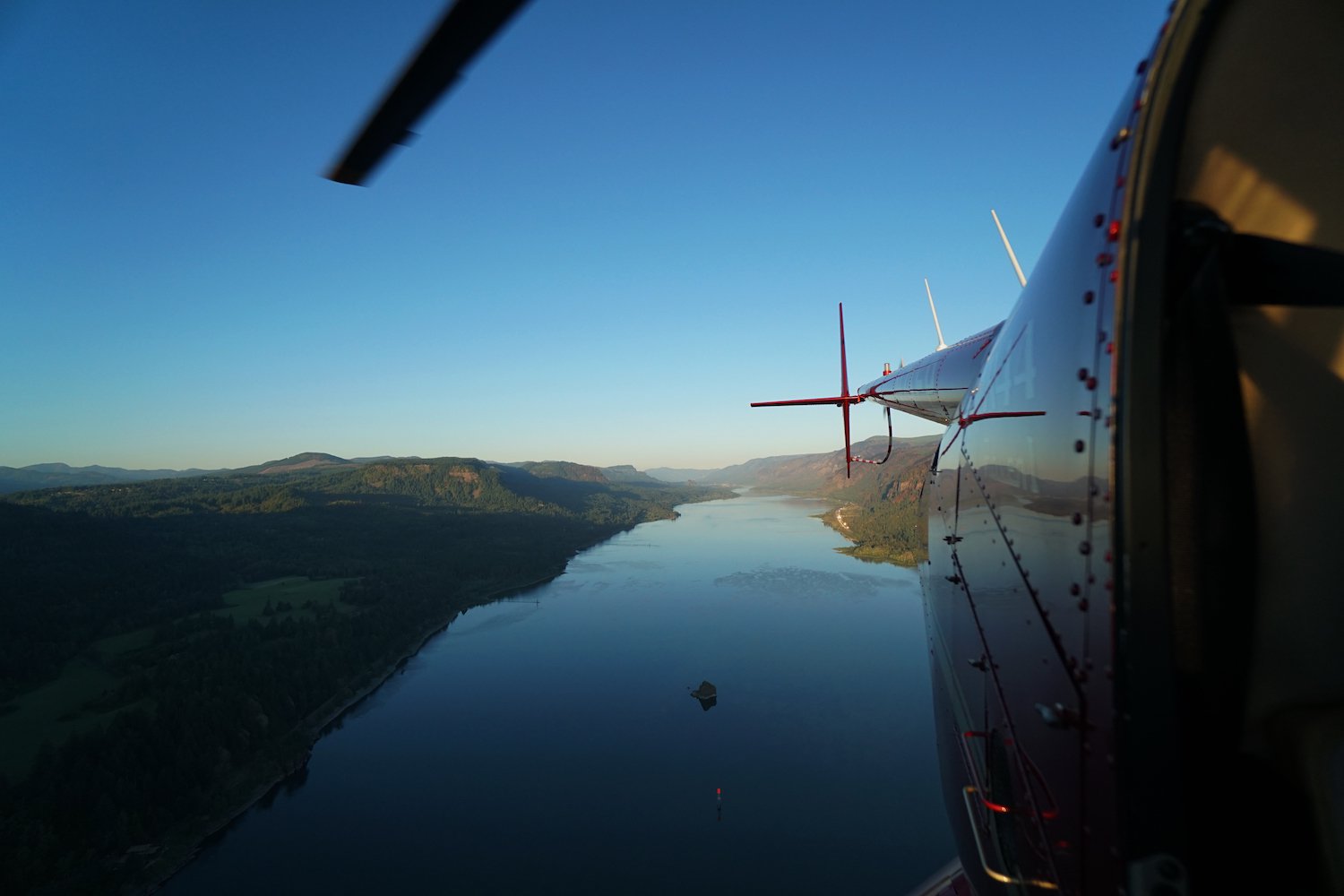 Have you ever been on a tour with Oregon Helicopters? What was your favorite part? Tag the friends you want to go on a heli-adventure with!