In need of a great vacation idea or family getaway? You need to try Mt. Bachelor's new and awe-inspiring Ziptour down the mountain…RIGHT NOW. This zip line features dual-spans seven feet apart, perfect for zipping with a friend or loved one.
This is a three-stage tour that shoots you nearly 1,400 vertical feet down the Bachelor volcano upwards of 60 mph. Coming in at 1.3 miles total, you'll experience breathtaking views of the surrounding wilderness and Cascade peaks. The line is also self-braking, meaning that if you're in need of an actual break while zipping, you're free to slow things down and take a breather. (Speaking of breathing, masks are definitely required. Stay safe, everyone.)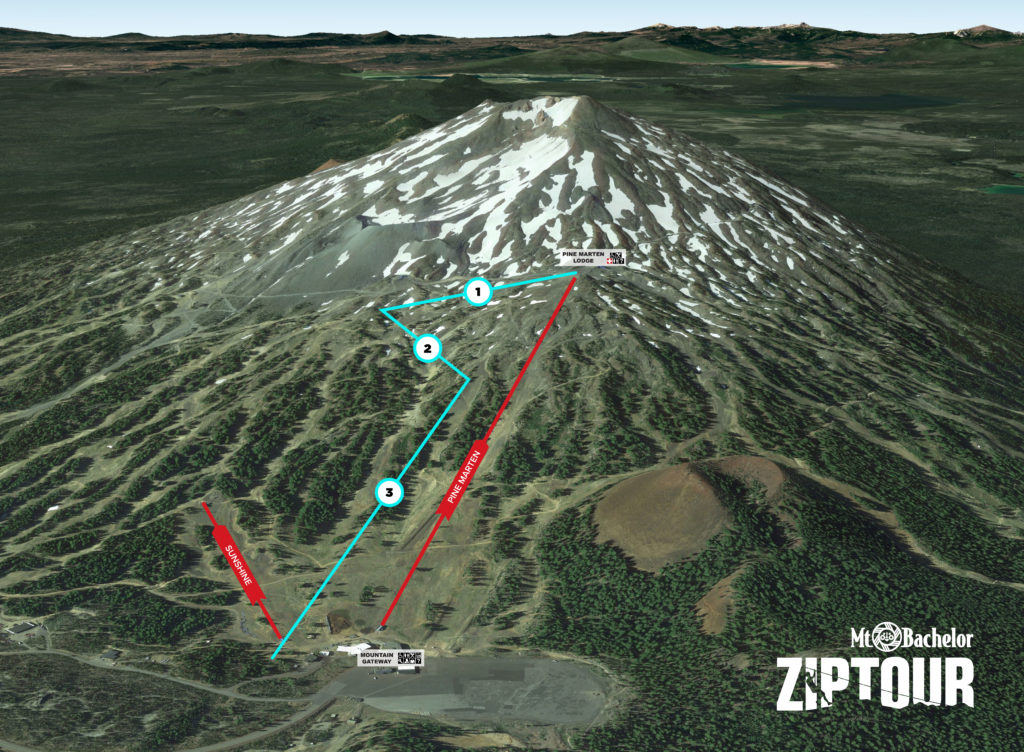 The ride itself launches from an elevation of 7,800 ft. above the tree line at the top of Pine Marten lift. Everything you need for the perfect zip is included: helmet, harness, and backpack, ensuring a safe and comfy ride for both you and your personal belongings. Reservations for this awesome Oregon outdoor adventure are required, so book your zip as soon as possible.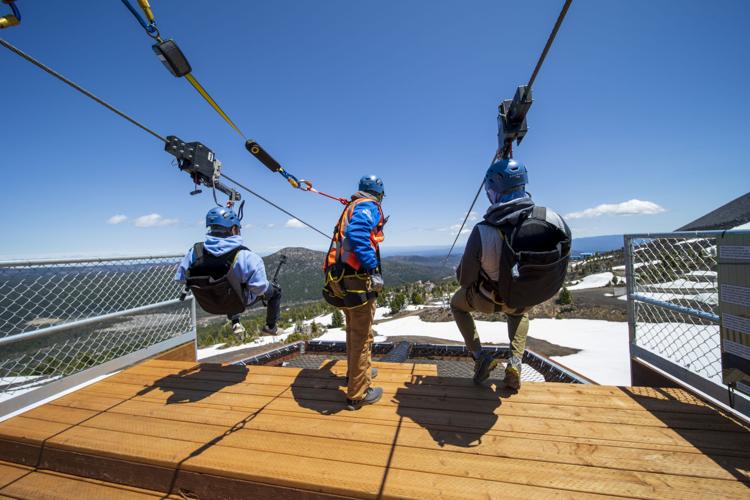 For pricing information, hours of operation, booking your Ziptour, and the nitty-gritty of all requirements see the page here.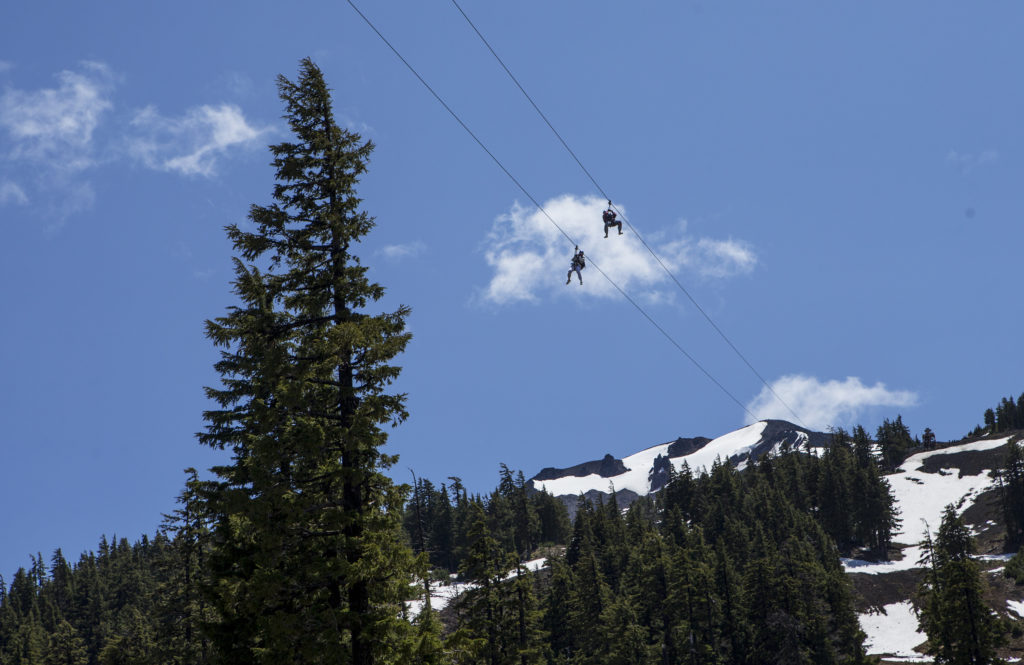 Need a great place to stay in the Bend area with a free shuttle to Mt. Bachelor? Check out our Sunriver Rentals guide.