UPDATE On 7/28/20:
Infrared mapping now places the fire at over 67,000 acres, or 106 square miles.
Modoc County California has lifted all evacuation warnings and mandates at this time. Siskiyou County California still has a mandatory evacuation for Medicine Lake.
See the video below to watch a community meeting with an update on the fire and progress fighting the fire. This video is from 7/28/20.
This fire has not yet reached Oregon's border and is not currently growing north towards Oregon. The northern edge of the fire is approximately 10 miles south of the Oregon border. Check back for the latest on the Caldwell Fire.
————————–
7/27/20:
A fire raging on the Oregon-California border, which has been dubbed the Caldwell Fire has been pushed by winds from a thunderstorm, and has more than doubled in size. The fires were sparked by lightning on Wednesday of last week. One of our writers for That Oregon Life lives just 25 miles from where the fires are raging.
Sources say outflow winds from a thunderstorm Sunday caused the Caldwell Fire to spread seven miles to the north. As of early Sunday morning the fire was said to have burned 13,125 acres, but at 12:20 a.m. Monday a fixed wing aircraft mapped it at 43,749 acres, an increase of 30,624.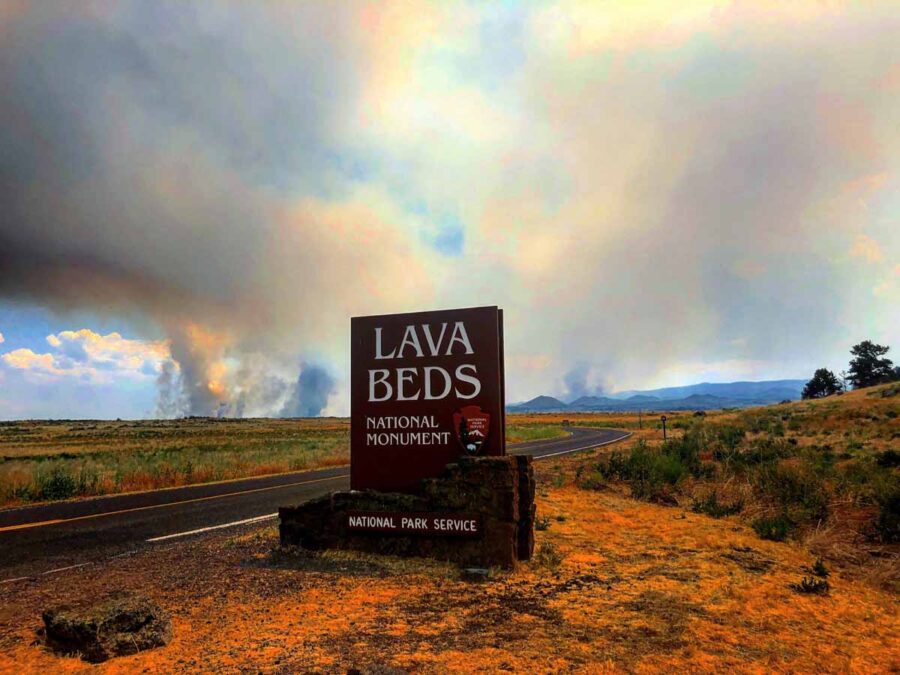 On Monday firefighters on the north side of the fire are focused on protecting structures in the Tulelake area and construct both direct and indirect containment line. At this time, it's been reported Tulelake is half under mandatory evacuation right now. Tionesta, just south of the fire has already been evacuated.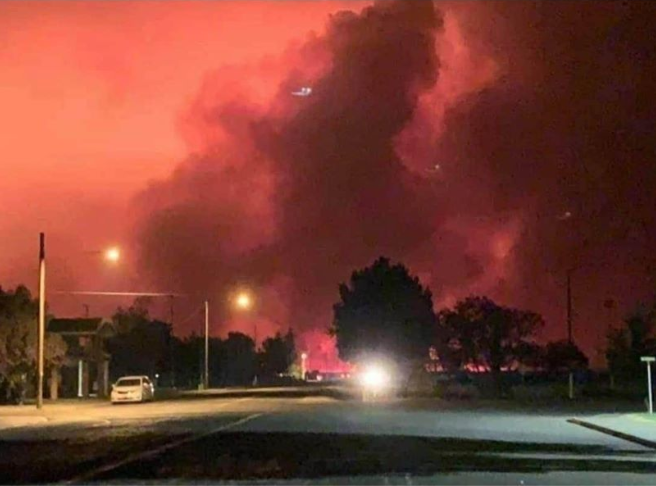 Crews west of the fire will continue to work on the secondary containment lines between the fire and the Medicine Lake area. There are reportedly 16 helicopters available to assist with suppression efforts Monday.
Firefighters have conducted burn-out operations around the Lava Beds National Monument Visitor Center and around some residences in order to protect the facilities. KOBI reports Lava Beds Superintendent Larry Whalon has been evacuated from his home due to the 43,000 acre Caldwell Fire.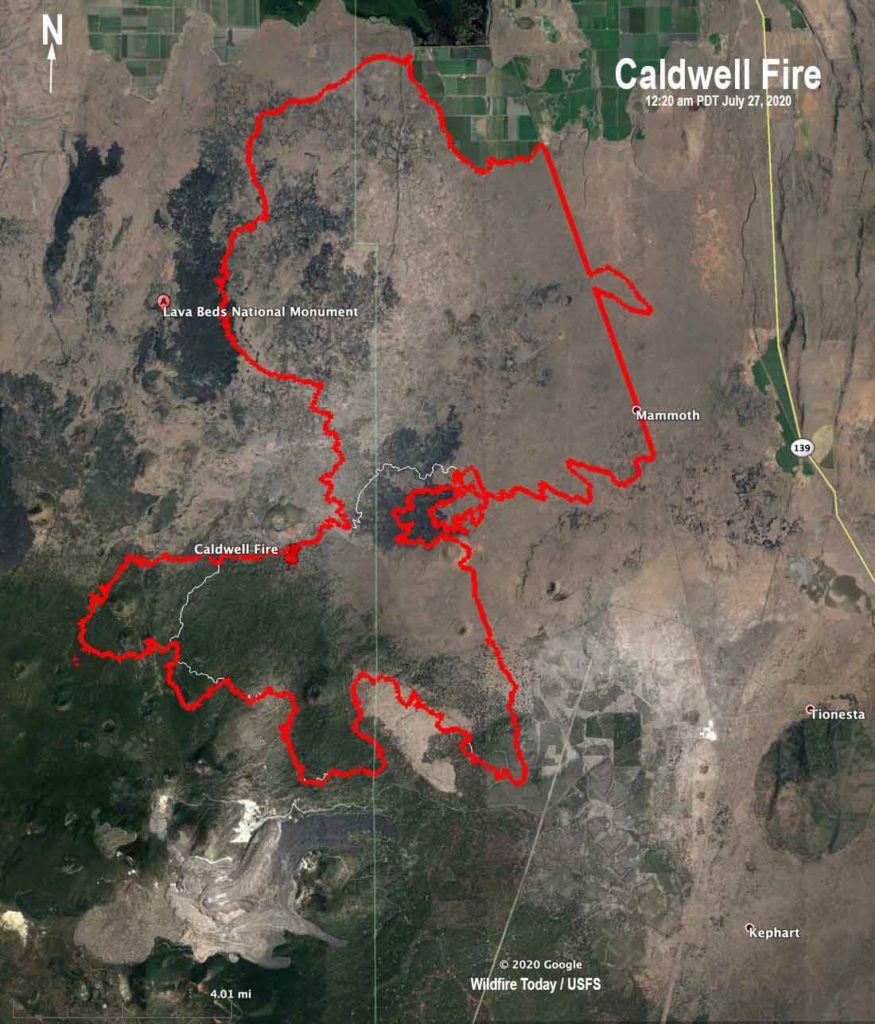 As of 6:45 this morning, one structure and three outbuildings have been destroyed. 20 engines, 5 water tenders, and 3 20-person hand crews are being used by firefighters to attack the new growth. On the east side, firefighters stopped the fire along 6 miles of a railroad, however, there was one slop-over. About 15 hundred people are working to put out the fire.
(To see all articles on Wildfire Today about the Caldwell Fire, including the most recent, click here.)