Tumalo Falls Hike Guide
---
The Tumalo Falls via Tumalo Creek Trail is a moderate 6.5 mile out and back type trail not far from Bend. Located near the beautiful city of Bend, Oregon, this waterfall is one of the most stunning natural wonders in the Deschutes National Forest.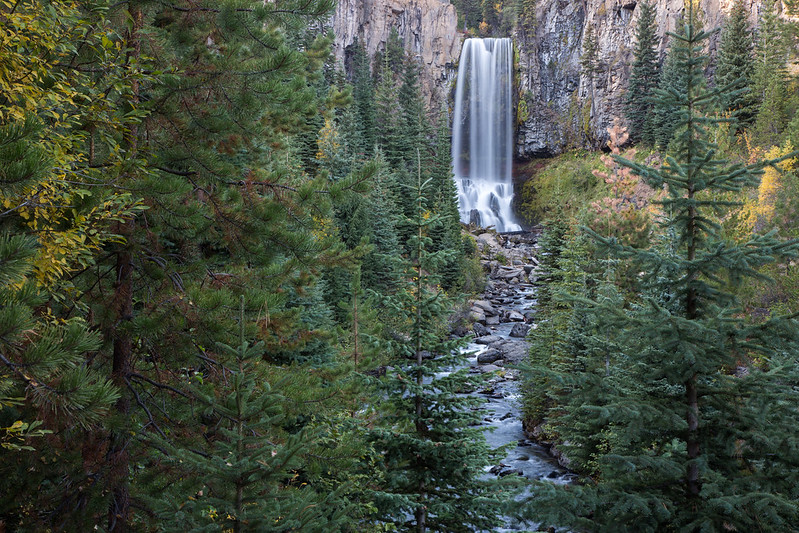 The falls, which are situated on Tumalo Creek in the Deschutes National Forest near Bend, Oregon, offer visitors the chance to explore miles of well-maintained trails, take in breathtaking views, and enjoy a variety of outdoor activities.
Sign up for monthly emails full of local travel inspiration and fun trip ideas. In each newsletter we'll share upcoming events, new things to do, hot dining spots and great travel ideas.
Hiking Trails Near Tumalo Falls Outside Bend Oregon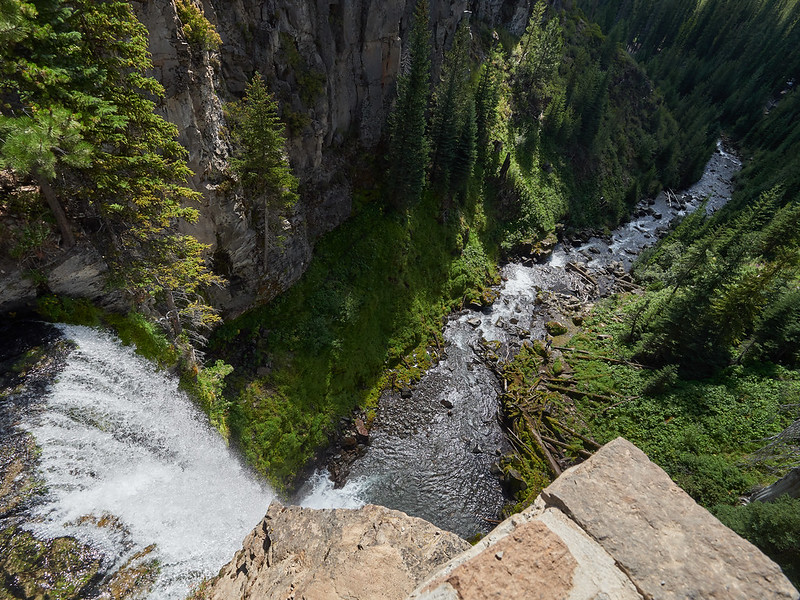 One of the main attractions of the waterfall are the hiking trails. The most popular trail for a Tumalo Falls hike is the North Fork Trail, which begins at Tumalo Falls and follows Tumalo Creek through the forest.
The North Fork Trail is approximately six miles long and takes hikers past Middle Tumalo Falls and Double Falls, two other waterfalls on Tumalo Creek.
The North Fork Trail is well-maintained and easy to navigate, making it an ideal hike for families or those looking for a short walk if they want to hop on the trail about .6 miles away from the waterfall.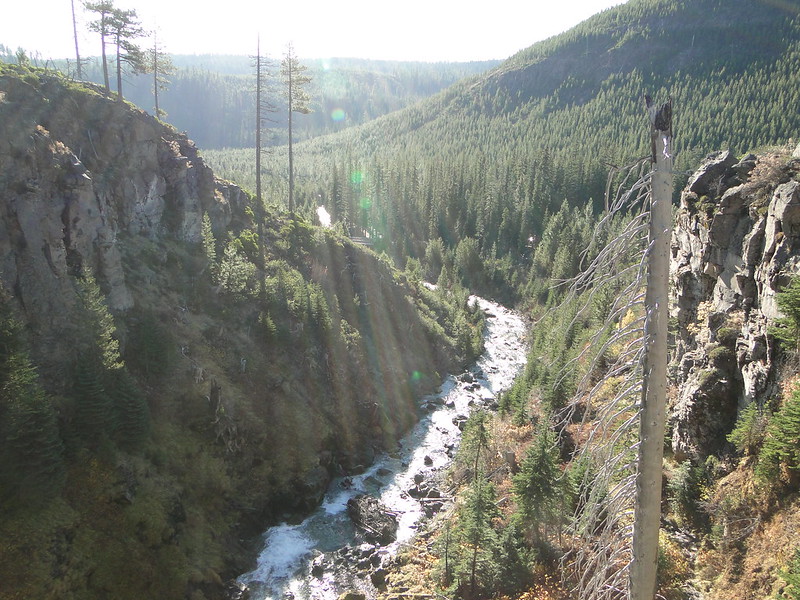 Another popular trail near Bend Oregon is the Tumalo Falls Loop. This trail is a 3.5-mile loop that starts and ends at the Tumalo Falls parking lot.
---
RELATED: 23 Must See Waterfall Hikes Oregon You Can't Miss
---
The loop takes hikers past Bridge Creek and Double Falls before looping back to the parking lot.
The Tumalo Falls Loop is a moderate hike and offers stunning views of the surrounding forest and waterfall.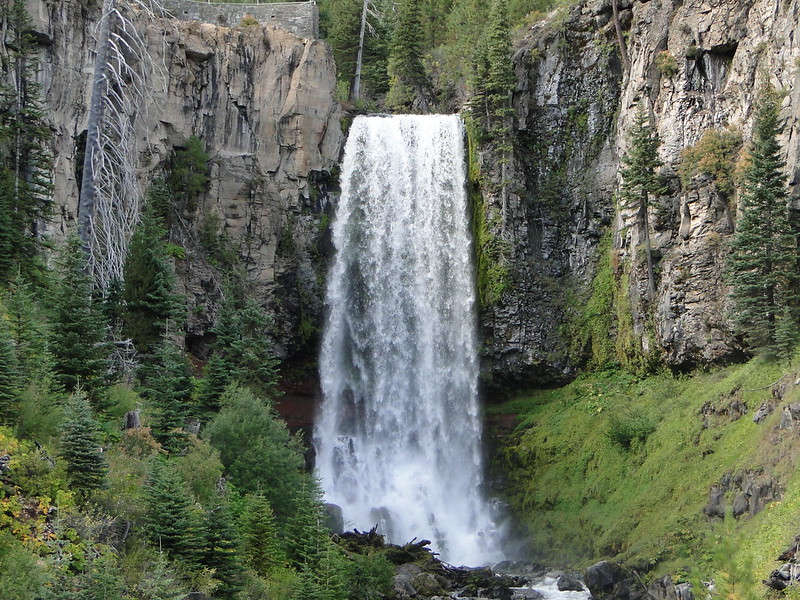 For those looking for a more challenging hike, the Swampy Lakes Trail is a great option. This trail is approximately 10 miles long and takes hikers through the beautiful forest to the Swampy Lakes. The trail is well-maintained but has some steep inclines, so it's recommended for experienced hikers.
When doing a Tumalo Falls hike you should be aware that the trails can be slippery and uneven in places, so proper hiking shoes are recommended. Visitors should bring plenty of water and be prepared for changing weather conditions, especially during the fall and winter months.
The trail is accessible year-round and dogs are welcome. If you visit during especially cold weather, the waterfall may be mostly frozen when you arrive, and you'll need special hiking gear for hiking in the snow.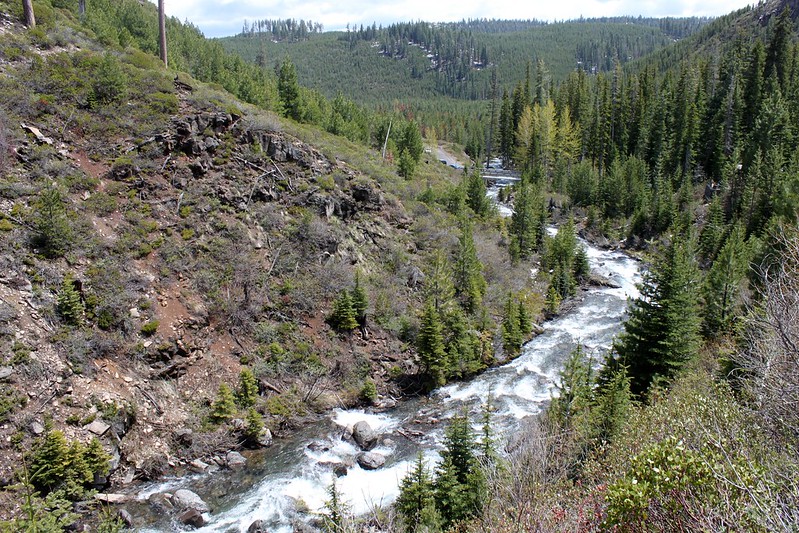 Please note: While there is a Tumalo State Park, Tumalo Falls is not located near Tumalo State Park. Tumalo Falls is a 45 minute drive from the state park. Instead what you're looking for to see the falls is the Tumalo Falls Day Use Area, which you can read more about here.
Getting to Tumalo Falls In Oregon
To visit Tumalo Falls and get to the parking area, visitors should take Tumalo Falls Road, which is located off of Skyliners Road.
The road is well-maintained and provides easy access to the Tumalo Falls parking lot.
Visitors should note that a Northwest Forest Pass is required to park at the Tumalo Falls parking lot, which can be purchased in advance online or at the parking area.
Exploring the Area Around Tumalo Falls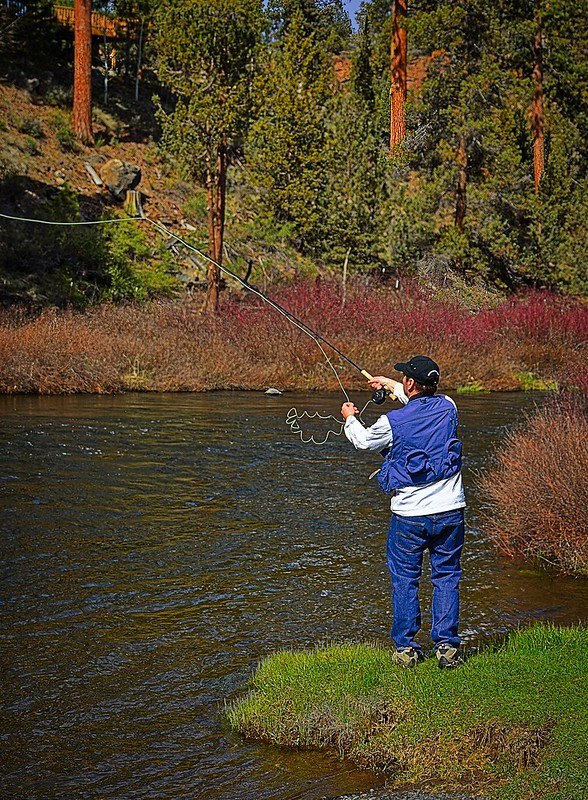 In addition to hiking, there are plenty of other activities to enjoy in the Tumalo Falls area.
Fishing is a popular activity on Tumalo Creek. Fishers can catch trout, whitefish, and other species. Visitors can also explore the nearby Swampy Lakes, which offer stunning views of the surrounding mountains and forests.
The area surrounding Tumalo Falls offers varying opportunities for exploration, from a wide meadow filled with lush vegetation to steep clifftops that warrant a set of binoculars.
Wildlife abounds and the area boasts noteworthy bird watching and an abundance of salamanders and fish. A few hidden pathways near the falls take you through tall Douglas-firs and then spill out onto shale edges that jut out over the water.
These expanses offer hikers breathtaking views of the immense chasm below, further deepening one's appreciation of the remarkable Cascade Mountains deep in the heart of central Oregon.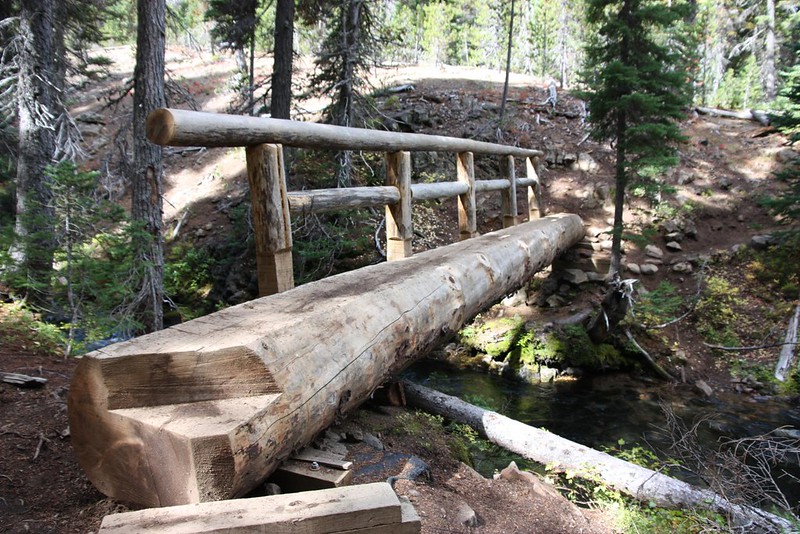 Other Activities Near Tumalo Falls
After a visit to Tumalo Falls, you can find even more outdoor activities nearby. Hop on a nearby Mountain Bike Trail for some exercise in the fresh air or rent kayaks to paddle around the creek.
A picnic area with tables and fire pits are perfect for an afternoon snack with family and friends.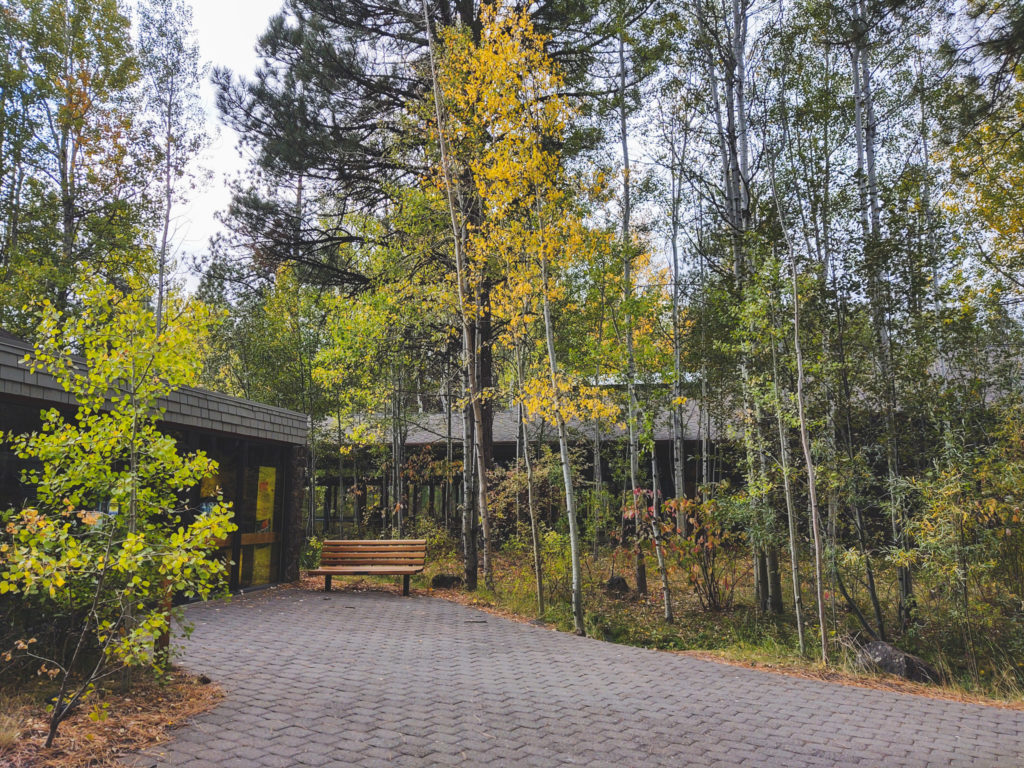 Spend an afternoon lounging by the Deschutes River catching some rays or explore history at the High Desert Museum. No matter your age, there's something here for everyone!
Tumalo Falls Trailhead Info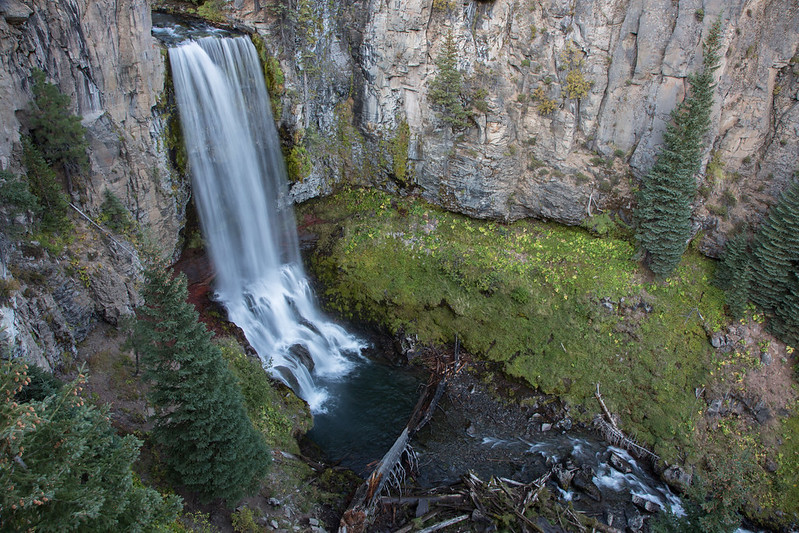 The trail is heavily trafficked in summer and still used frequently in winter, so at times the snow on the trail is packed from heavy use.
At other times the trail will be covered with fresh snow and you'll need snowshoes to make it to the falls.
You may also find it helpful to take traction devices for your shoes in case you encounter heavily packed snow and ice on the trail from other hikers. Hikers should be prepared for both possibilities.
Distance: 6.5 Miles
Elevation Gain: 583 feet
Route Type: Out and Back
Parking: There's a $5 parking fee. Parking may be difficult to find if there are a lot of people hiking the trail the day you choose to go out.
More Info: Check out the trail on AllTrails here.
Be Safe Hiking At Tumalo Falls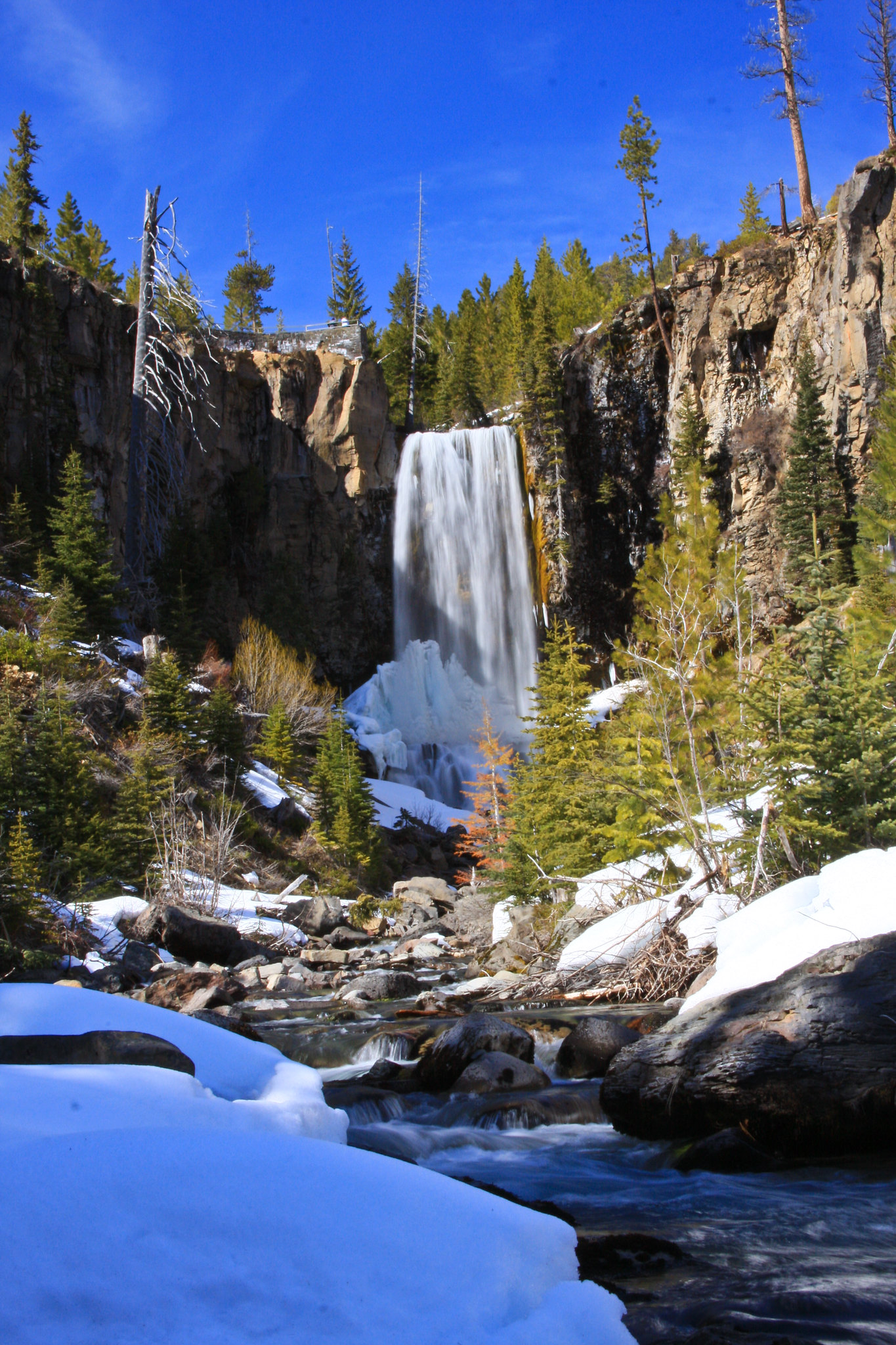 It's essential to remember basic safety precautions when hiking in the outdoors.
Bring a map, make sure someone knows your route and plan for extra food and water.
To make your experience more enjoyable, wear proper footwear and bring sun protection such as sunscreen and sunglasses.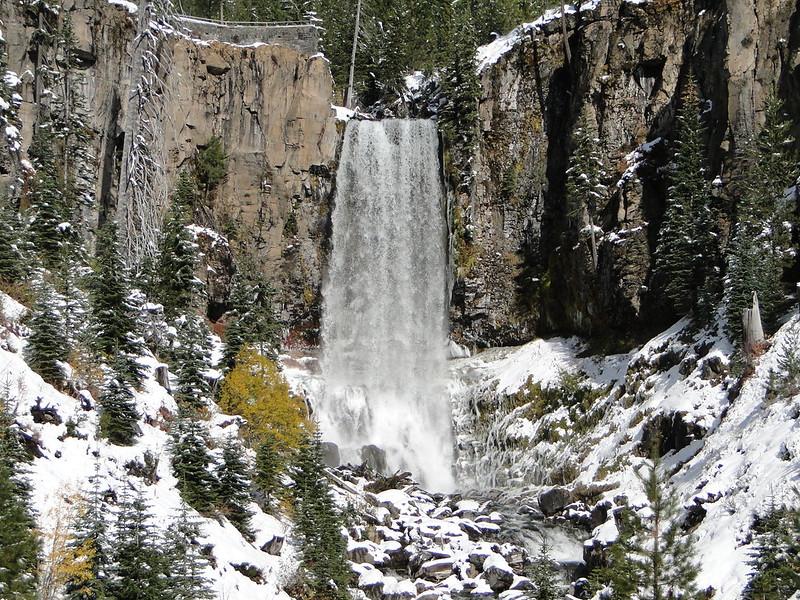 When doing a Tumalo Falls hike stay on marked trails and never approach wild animals. Keep yourself safe and aware of your surroundings to get the most out of this enchanting adventure.
When hiking it's important to do it right and stay safe, especially in the winter. Here are a few tips to help you get the most out of your hike to Tumalo Falls.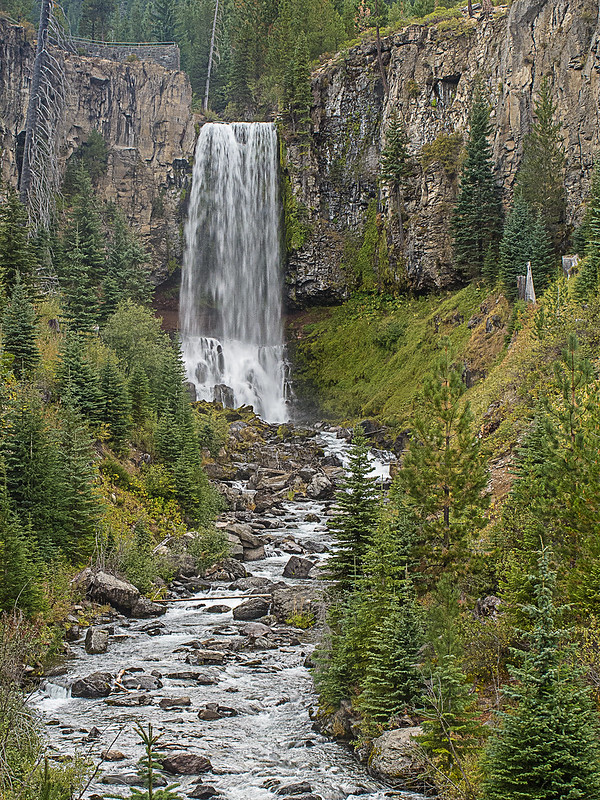 Tell someone where you're going and when you plan to return. Don't start out on the trail too late in the day.
Take an experienced friend.
Check online first to be sure the trail you want to hike is open.
Check the weather report before you leave and prepare for inclement weather. If a storm is rolling in, reschedule your hike for another time.
Dress in warm layers (you can shed layers if you get hot). Bring waterproof layers as well in case of rain or snowfall. Bring extra socks and boots to keep in your car in case your feet get wet, that way you'll have something dry to wear on the way home.
Bring the right gear for your winter hike. Bring shoe traction devices in case you encounter packed snow and ice. Bring snowshoes in case you encounter deep snow on the trail.
Bring enough food and water for the trail.
Be prepared to turn around. If the snow gets too deep or the ice gets too bad, be prepared to turn around without making it to the end of the trail. Making it to the waterfall is optional, making it home is mandatory.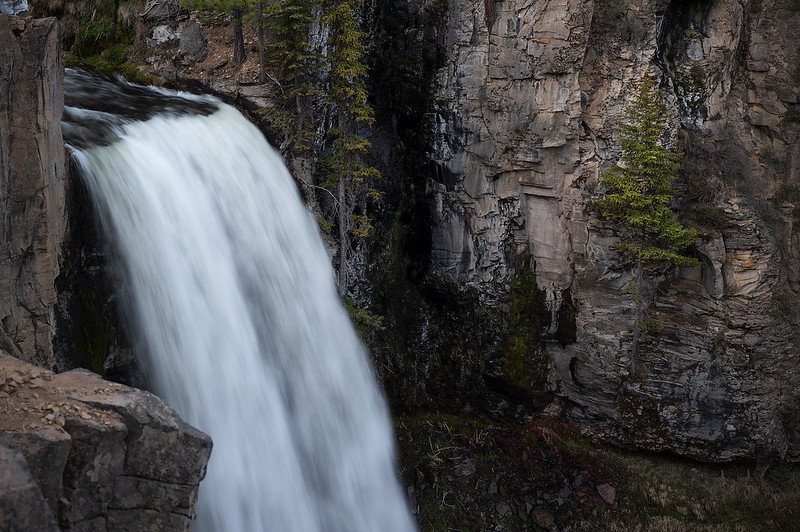 Looking for other fun activities near Bend, Oregon? Check out our Guide To Bend here. If you're looking for a great place for a picnic or an easy walk, visit Shevlin Park. Another great waterfall to visit near Bend is Chush Falls, so be sure to add that to your trip itinerary.
Have you done the Tumalo Falls hike? Have you taken the North Fork Trail? What was your favorite part about visiting the falls? Tag the friends and family you want to go with.