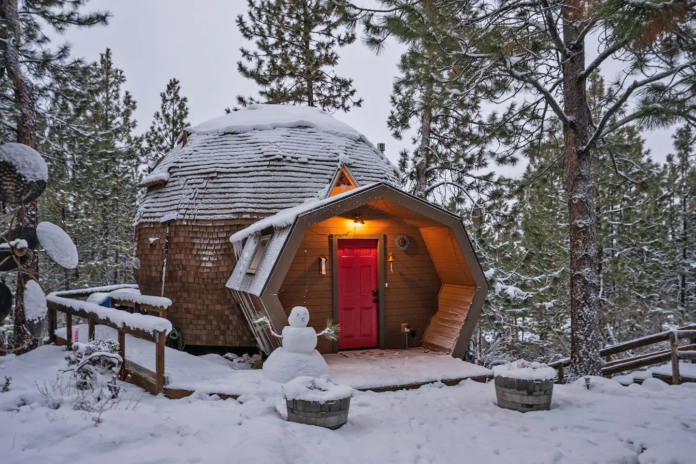 If you're looking for the perfect getaway this weekend in Oregon, Look no further. Head over with us to Bend, Oregon, where this unique, futuristic dome house off Century Drive is nestled next to hiking trails in the Deschutes National Forest as well as easy access to the popular Old Mill District. This is such a perfect little escape for the holidays.
The 2 bedroom newly renovated home offers the homey vibe of a cabin and sits on a spacious private lot. Denise Gorman is the owner of the dome home, and her many excellent reviews prove you will not be disappointed as she and her husband are committed to providing exceptional stays for guests.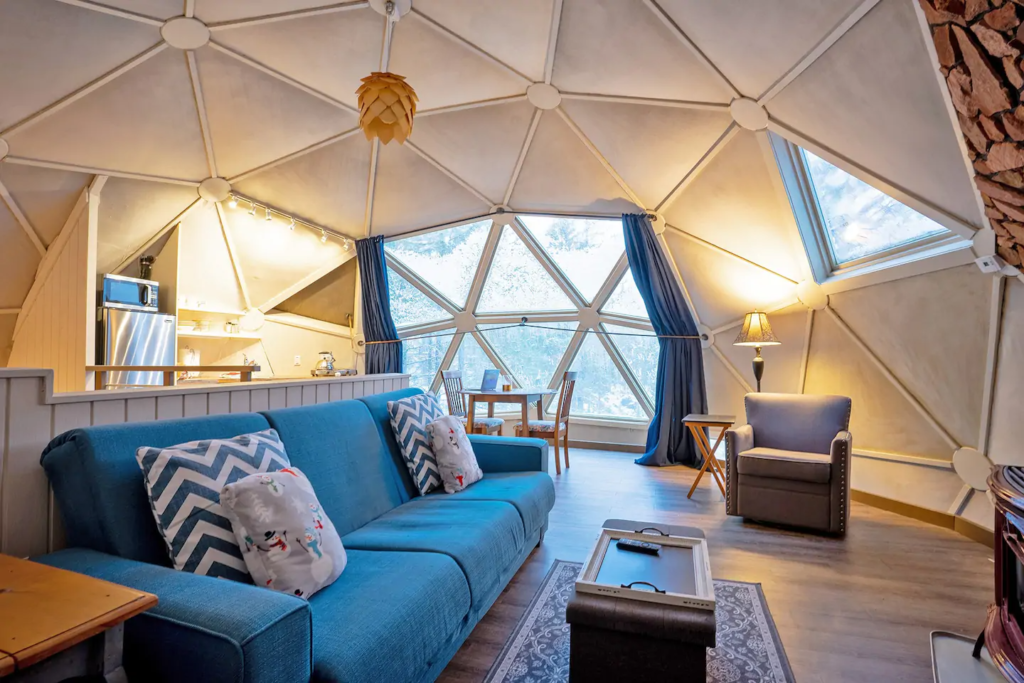 One guest writes:
The dome home was truly an awesome experience!! Upon check-in the place was spotless and sparkling clean. Denise is very thoughtful and even left us extra hand sanitizer, cleaning wipes and hand soap. Already looking forward to the next time we can stay at the dome home :). ~Marisa (September 2020)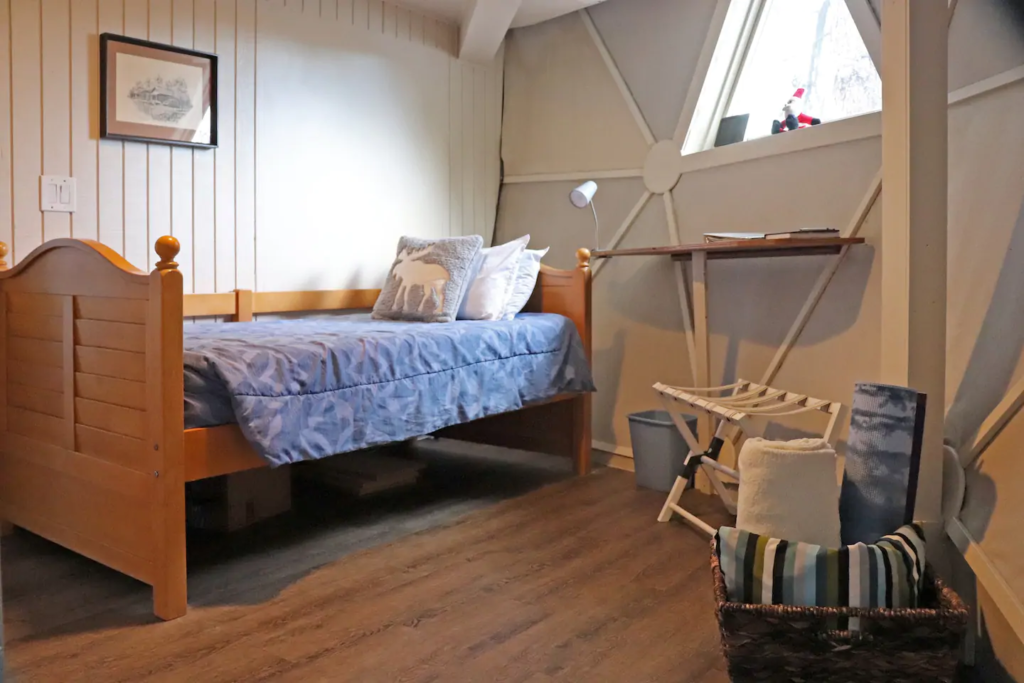 If you're looking to escape the daily grind and noise, you'll be pleased by the peaceful and quiet atmosphere. As the 2nd story floats, audible sounds are open throughout.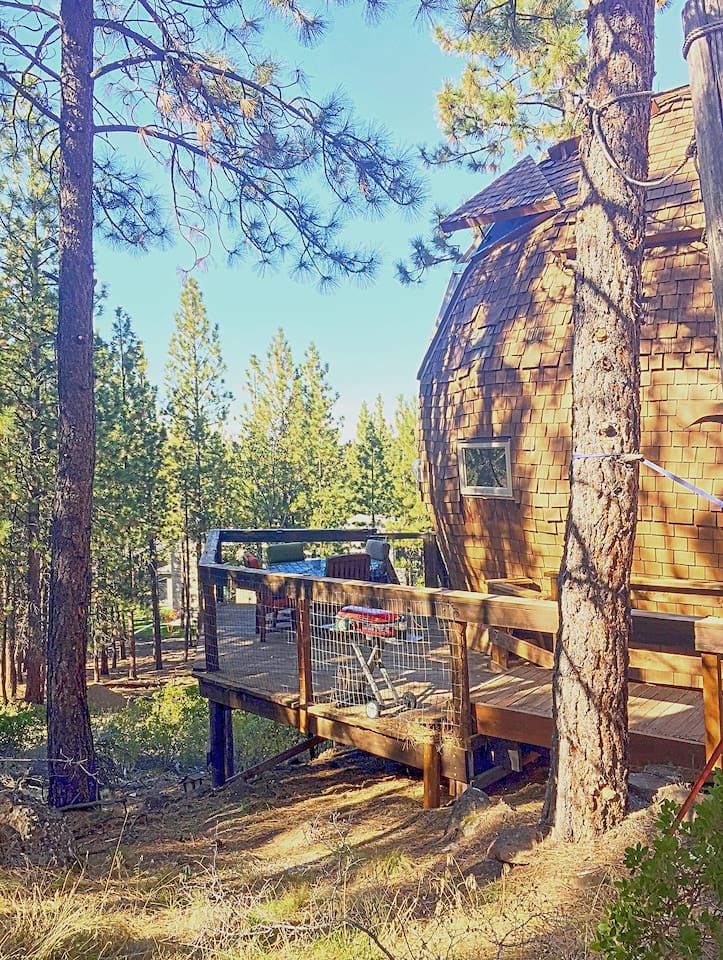 The home sleeps up to 4 guests, with 3 beds and includes 1 bathroom. The home also includes a spacious deck on the outside for relaxing and grilling. Due to safety concerns, this place is not suitable for pets or children under the age of 6.
A glance at the kitchen as shown below.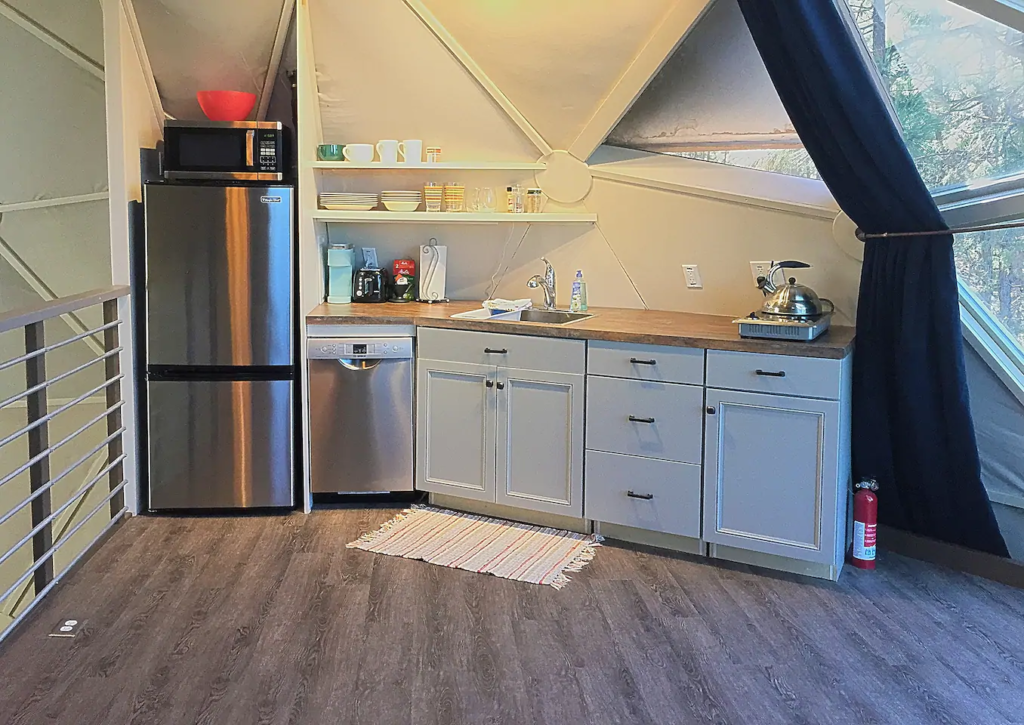 And it doesn't get much better than waking up to a view like this.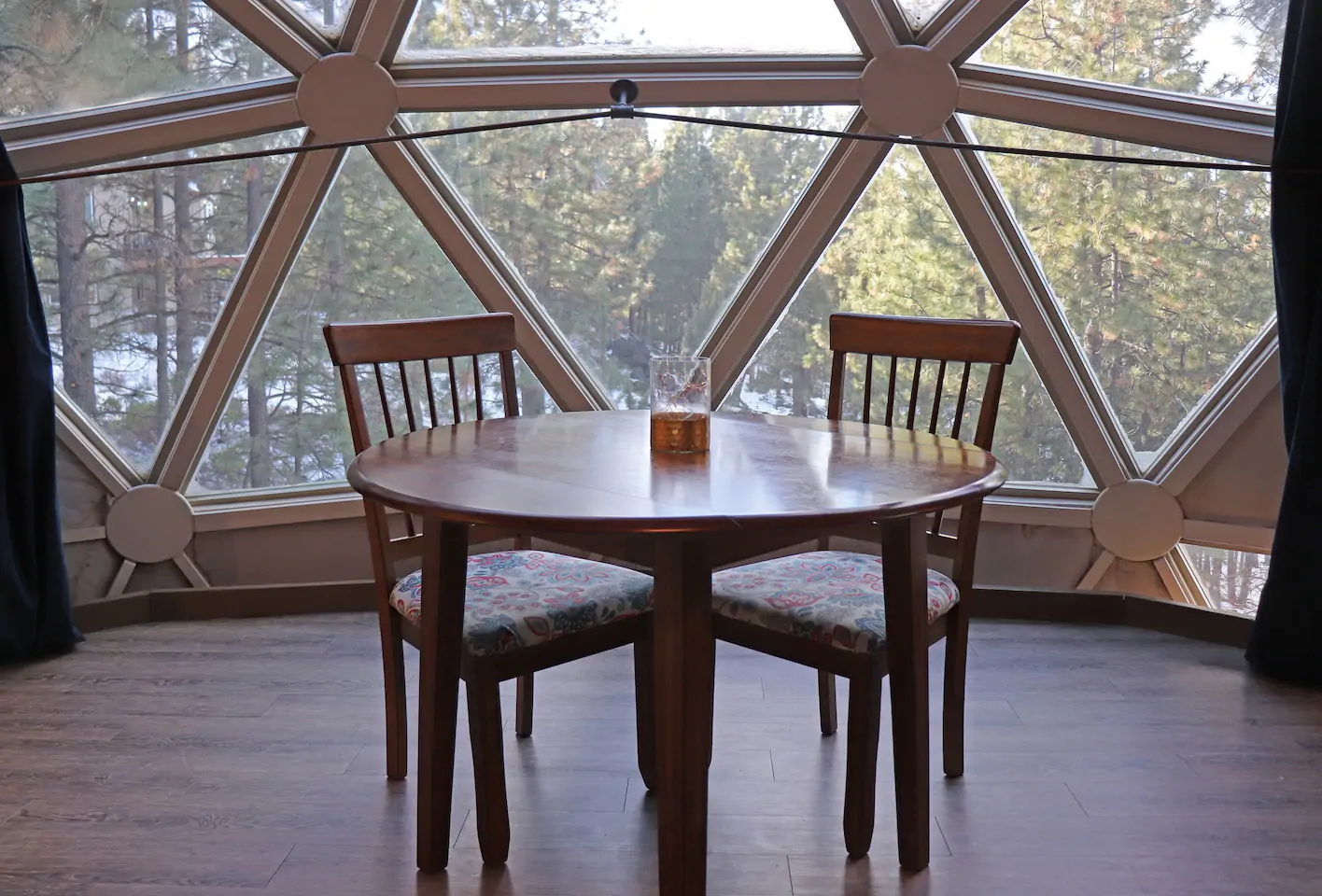 The dome home has wifi included for all your internet needs. Also included is a washer and dryer, tv, all cooking basics, dishwasher, BBQ utensils, a stove, microwave, and more.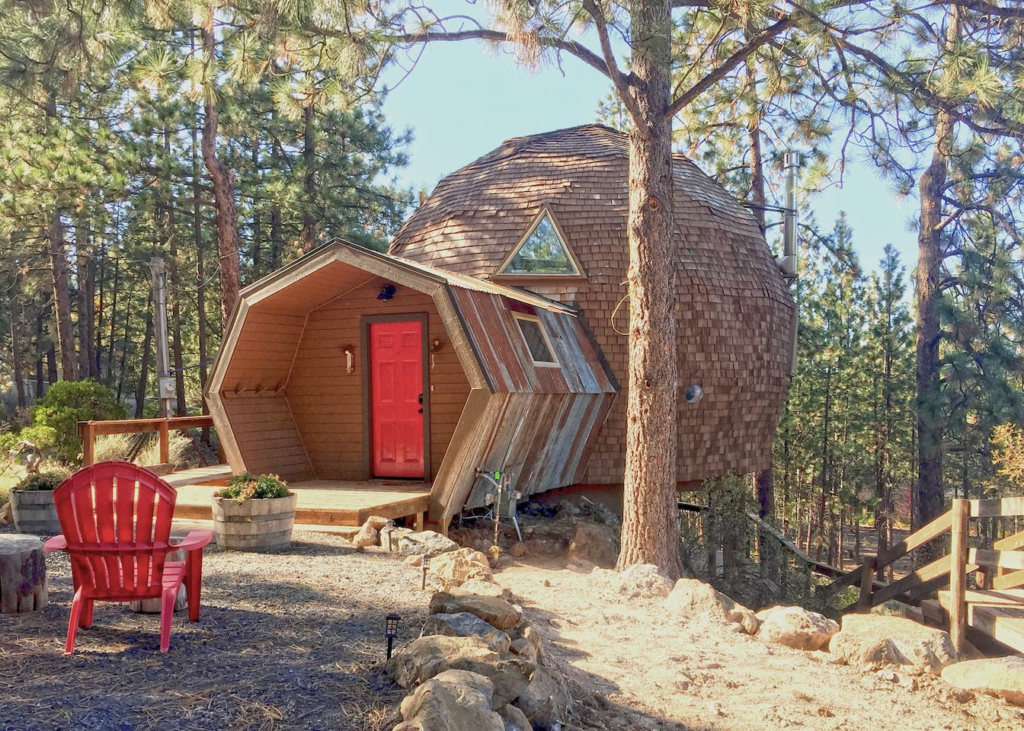 Hit the link here to book your room now.
Nearby is Phil's Trail, an 11.6 mile light trafficked loop, especially popular for bike riding. You will enjoy wildlife and great views hiking this trail. Want to explore more hiking trails in the Bend area? Make sure and check out 5 classic hiking trails near Bend.