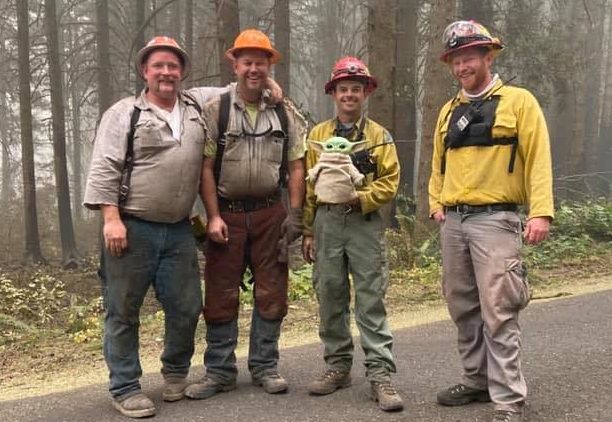 Baby Yoda, a character from the Disney Plus series The Mandalorian has been making the rounds from fire camp to fire camp in Oregon in the last few days. A five year old boy named Carver decided he wanted to help firefighters fight loneliness out on the lines by sending them a friend.
Inside Baby Yoda's clothing Carver tucked a note that read, "Thank you firefighters. Here is a friend for you, in case you get lonely. Love Carver."
See some of the fire crews Baby Yoda has visited in the short video below.
Stay up to date on the latest Oregon wildfire news with That Oregon Life.