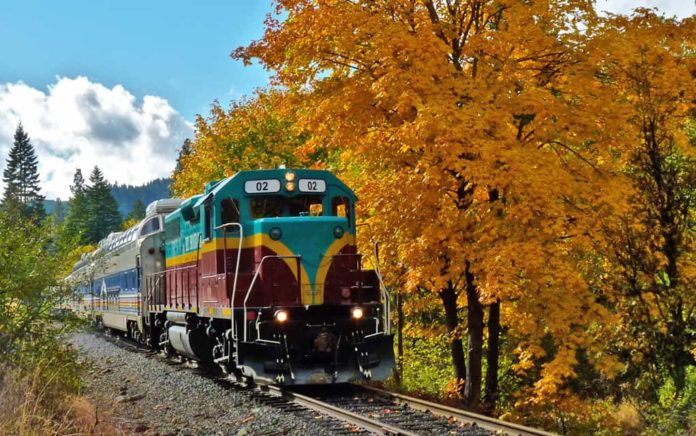 With lockdowns due to the virus, and horrific wildfires burning across the state of Oregon, finding things to do has been extremely limited to say the least. Just in time for the first day of fall in Oregon, we have found one activity everyone can enjoy, no matter what your age.
The fall foliage in Northern Oregon is nothing short of incredible, and you will experience the best of it on this gorgeous train ride with Mount Hood Railroad Company. Come climb on board for the two-hour ride through orchards, luscious forest, and vineyards of Oregon.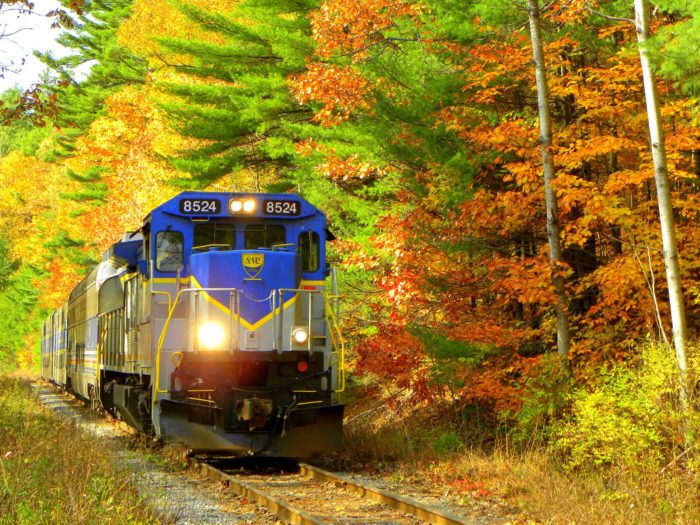 Located just outside of Portland, Mount Hood Railroad offers round-trip excursions as well as seasonal special events. Their trips offer a thousand picture perfect views of snow-capped Mount Hood and capturing the nostalgia of classic American train travel along the way.
The leaves will be turning color soon and our Fall trains start again on Friday. Visit us at https://t.co/HU5yOt8DYi or give us a call at 541 399 8939.#fall #leaves #scenic #train pic.twitter.com/I6jeSVS3Ep

— Mount Hood Railroad Company (@HoodRailroad) September 20, 2020
Departing at the charming town of Hood River, your excursion begins.

The depot has a long history in Oregon, as it was built in 1911 and is registered on the National Register of Historic Places. The pride of the Oregon-Washington Railroad and Navigation Company that had merged its lines with the Union Pacific Railroad in 1910, it was reincarnated as the Mount Hood Railroad Depot in 1987.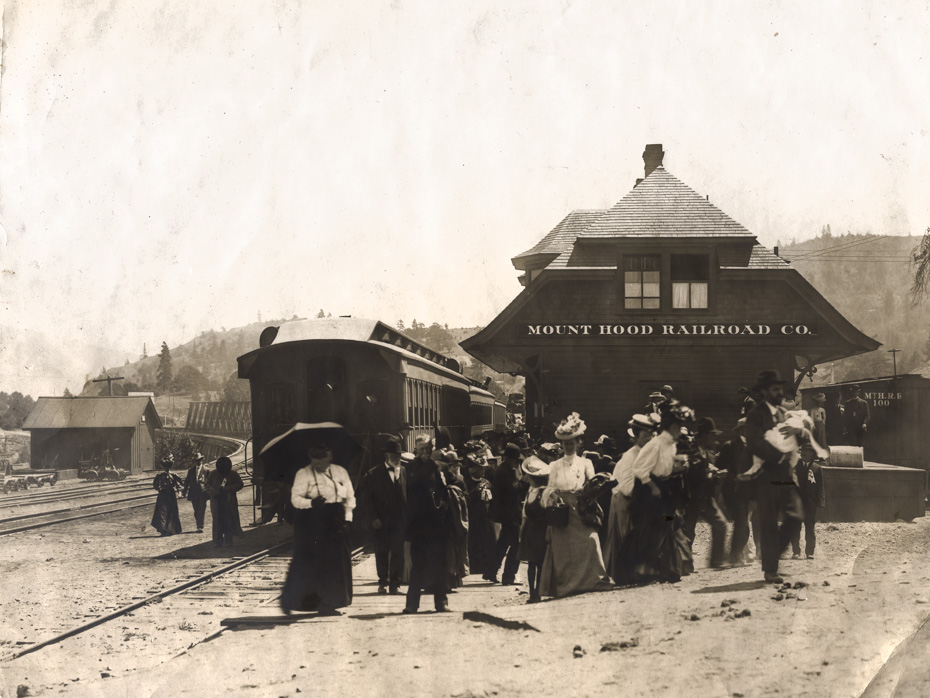 During the train ride, passengers will enjoy a delicious meal made from local ingredients.
From their website:
The Mount Hood Railroad embraces the tradition and allure of railroad dining. Implementing service standard set forth by The Pullman Company at the turn of the century, guests aboard our dining trains can expect a level of service that exceeds expectations.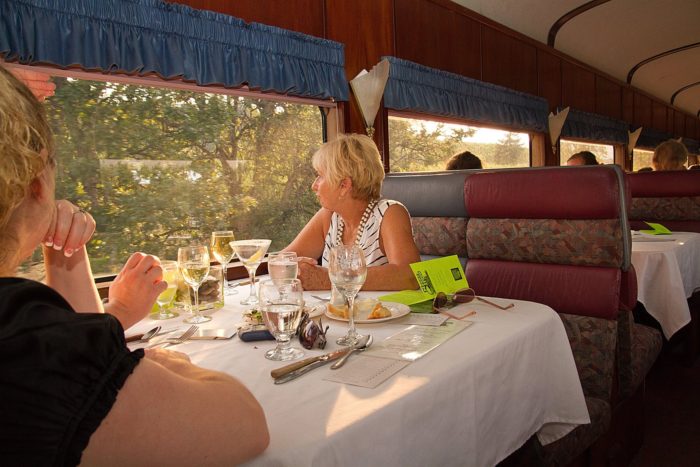 With the Pullman Table, the food served on board our will undergo a transformation to focus more on the bounty of the Columbia River Valley. We will work with local brewers and wineries and locally produced chocolate. We are working to source things like fresh salmon and cheese from local creameries to seasonal berries and vegetables grown mere miles from the railroad, we are ready to transform your idea of rail dining.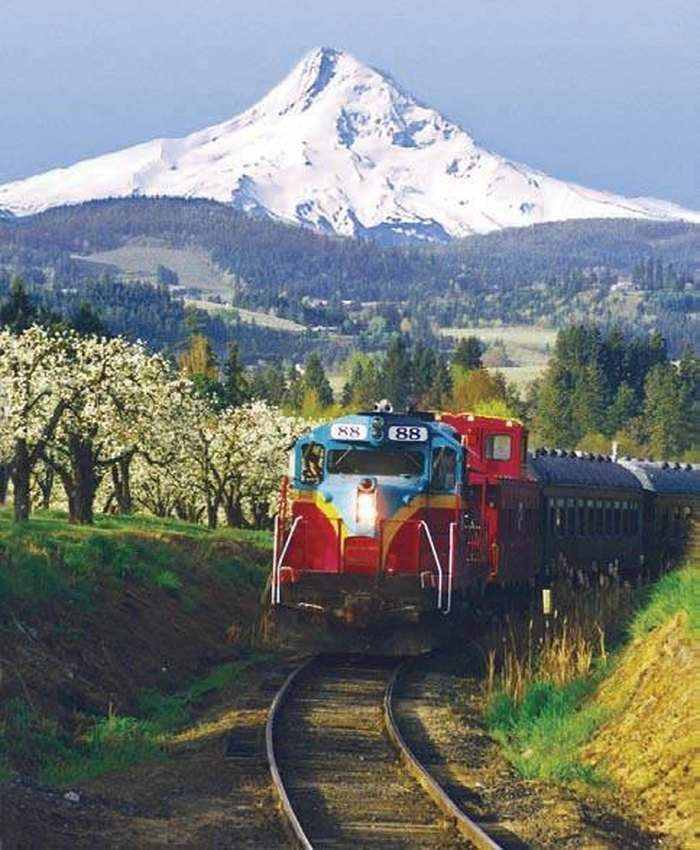 Keeping everyone safe during the pandemic
Mount Hood Railroad instituted some changes this season to help keep our staff, guests, and community safe during the COVID-19 pandemic. They include:
Practicing social distancing at all times.
Booking seats as far apart as possible (subject to passenger numbers), but always with a minimum of 3 feet between passengers.
Staggering table seating so you will never have anyone opposite you or across the aisle.
Mandating face masks must be worn at all times unless eating or drinking in assigned seats.
Reducing excursion times from 5 hours to an hour.
Cleaning at least every four hours and in between train rides.
Tickets are on sale now!
Enjoy a historic, unique train ride through the lower Hood River Valley. Leaving the valley floor you will cross and ride along 3 miles of the lower main fork of the Hood River while we navigate a 3% grade that takes you on one of only five switchbacks remaining in the United States. All the while, you'll be enjoying peek-a-boo views of Mt Hood, Oregon's tallest peak.
Hit the link here for more detailed info, and to purchase tickets.