Last updated on June 26th, 2022 at 06:20 am
One of our favorite little charming coastal towns to visit is Lincoln City, Oregon. And we aren't alone. In fact, Lincoln City Beach was voted one of the best beaches in the US. Picturesque sunsets, sandy beaches, gorgeous rainforests, and quaint coastal towns: the Oregon Coast is a truly magical place that should be on your bucket list.  There's a special vibe at the Oregon coast that you won't find anywhere else, and each coastal town has its own special feeling.
Located on the central coast of Oregon, between Tillamook and Newport, you will find plenty to do here. And we're not alone in our thoughts, as Lincoln City recently was voted one of the best beaches in the United States. Here's a list of our favorite things to do, places to eat, and where to stay when visiting beautiful Lincoln City Oregon.
Things To Do in Lincoln City, Oregon
This small coastal town is a favorite for tourists on the central Oregon Coast that hosts a wide array of fun things to do. Whether you're looking for a bite to eat, gorgeous beaches, or entertainment, Lincoln City, Oregon, is packed full of activities the whole family can enjoy.
Hiking Trails In Lincoln City
Cascade Head Trail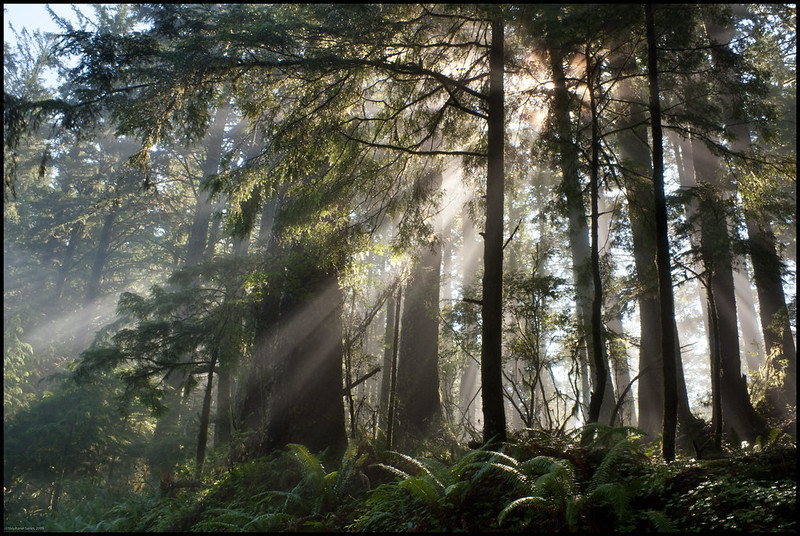 At around 6 miles, you will find this moderate popular hike just north of Lincoln City. The hike is rewarded with views of the sea below from the cliffs above. The Nature Conservatory Trail is open all year round, with the other trailheads being shut down from January through July in an effort to protect the wildlife of the area.
The most popular trailhead starts at Knights Park, which eventually takes you through stunning old-growth coastal forest.
God's Thumb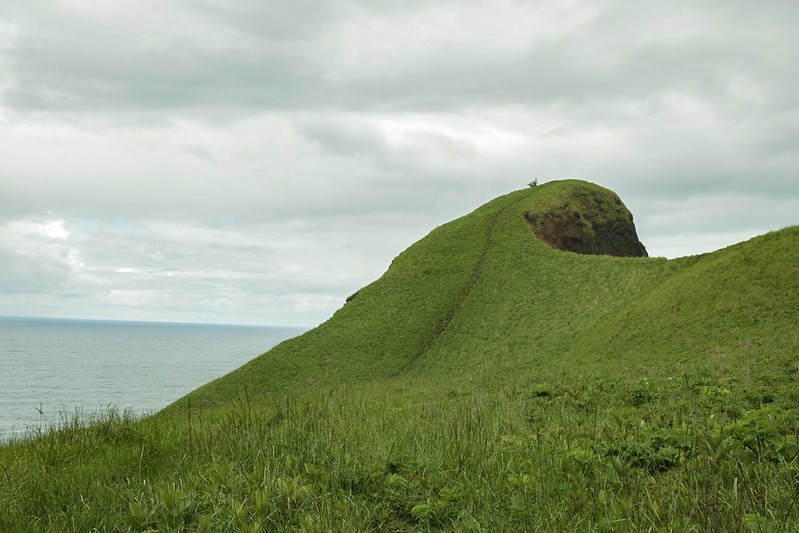 This well known hike takes you along an elk–frequented ridge to a basalt formation known locally as The Thumb (or sometimes more colorfully as God's Thumb) on Siuslaw National Forest land. There are spectacular views from here of secluded coves, offshore stacks, and across the Salmon River, the great grassy promontory of Cascade Head.  Hit the link here to read more about God's Thumb.  
Drift Creek Fall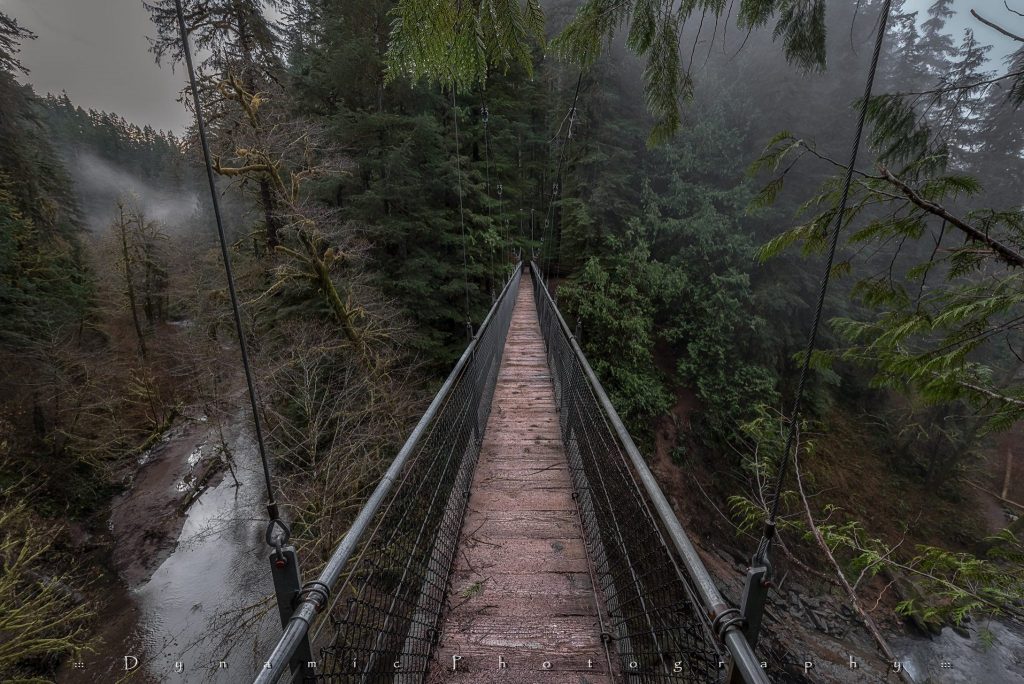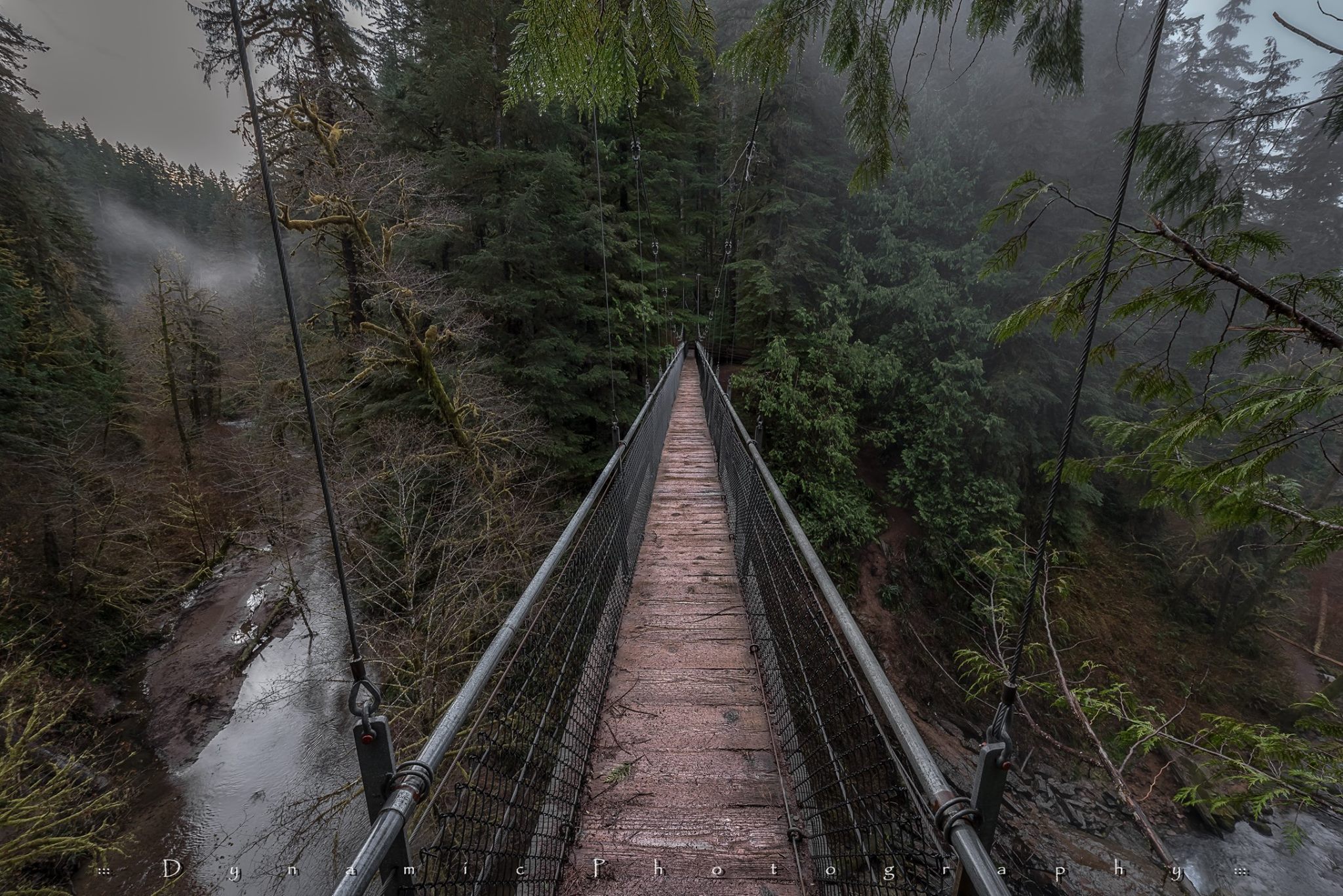 If you're looking for an amazing easy coastal rainforest hike near Lincoln City you'll definitely want to check out Drift Creek Falls. The coolest part about this hike in my opinion, is the impressive suspension bridge. The 240 foot long bridge spans across Drift Creek and is suspended about 100 feet in the air. The gorgeous waterfall at the end of the hike is a nice bonus.
---
READ MORE: Drift Creek Falls Hike Lincoln City
---
Beaches in Lincoln City Are Gorgeous
Kite Festival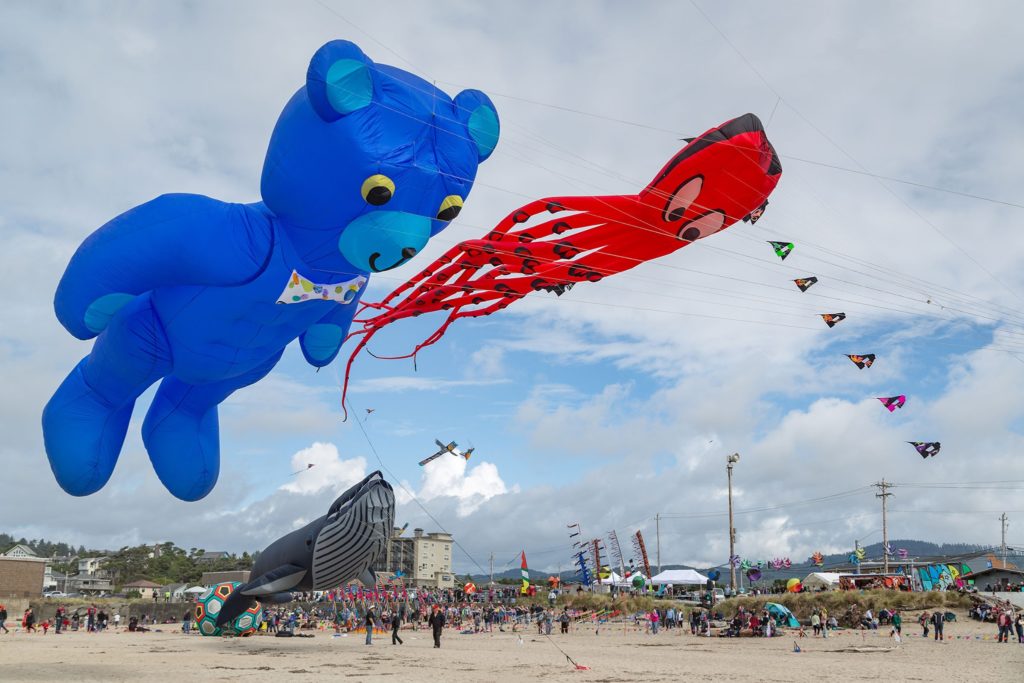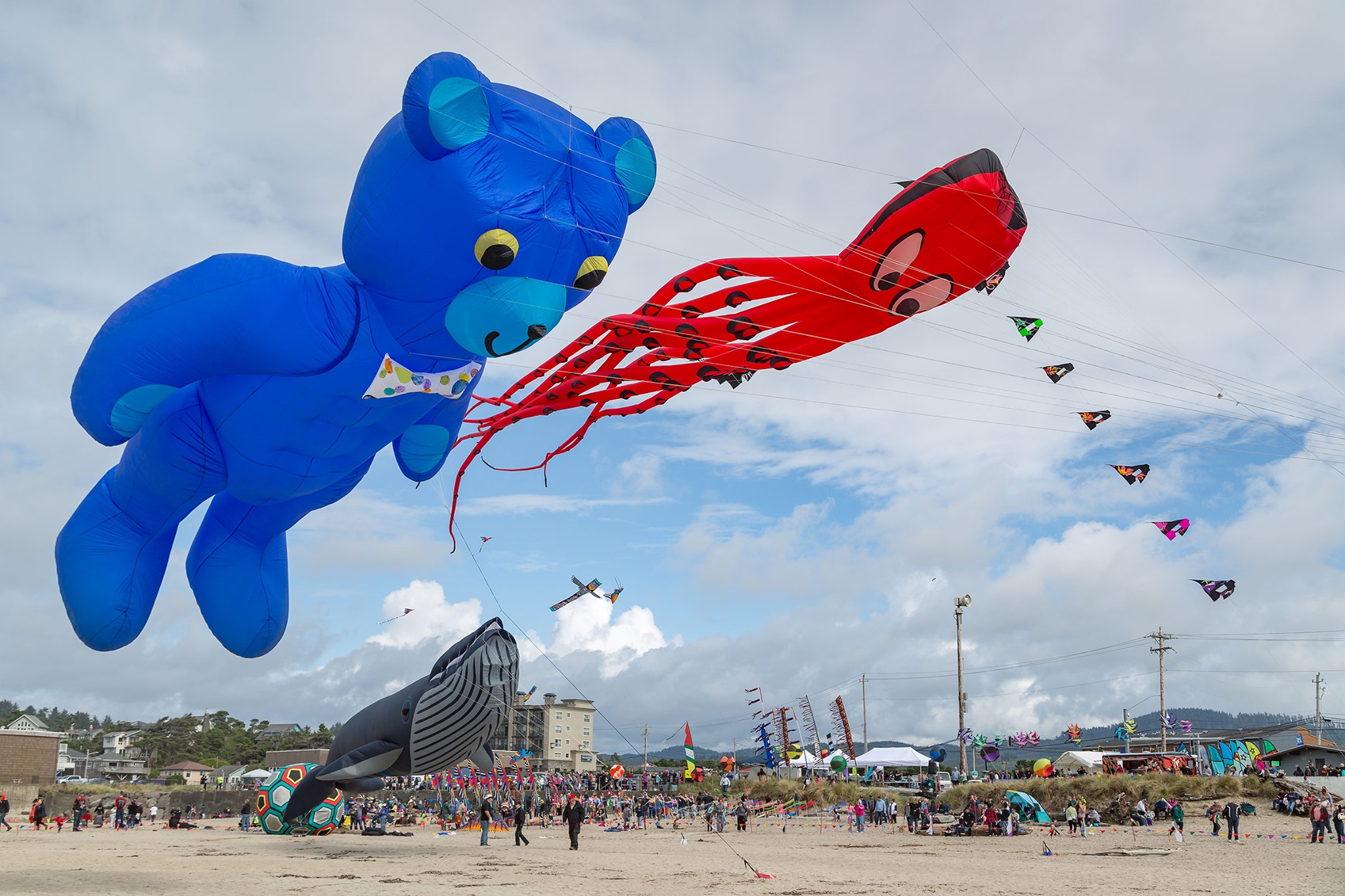 Due to the pandemic, the Kite Festival did not happen in 2020, or in 2021 unfortunately. Usually, the Lincoln City Kite Festival happens yearly, as colorful kites take flight at the D River Wayside. The weekend festival features experts flying kites, free kids kitemaking, and some of the most colorful "big" kites in the world! We hope to see the event return in 2022, as it's absolutely worth visiting for this alone.
Places to eat in Lincoln City, Oregon
J's Fish And Chips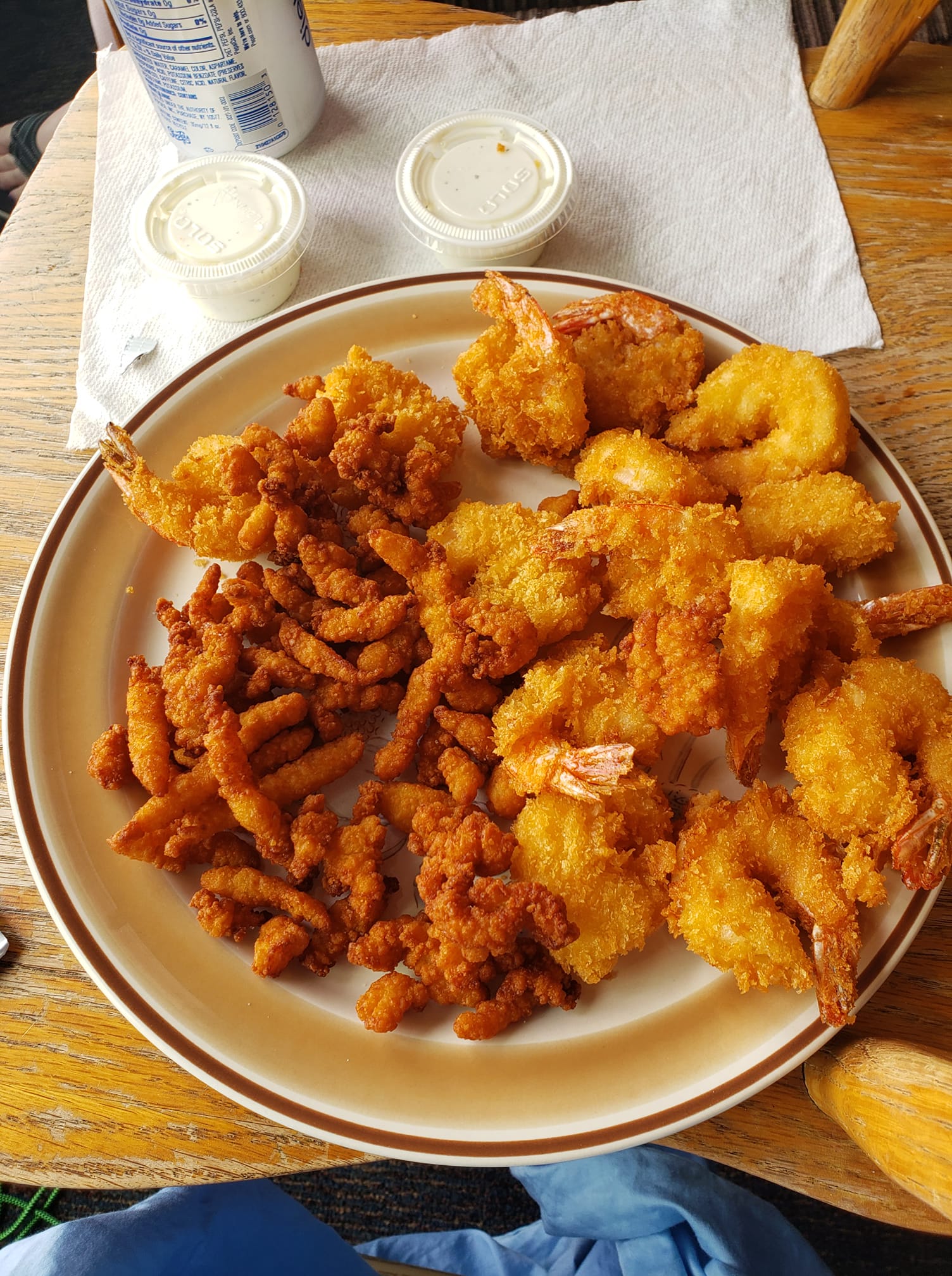 While there's definitely no shortage of places to choose from in Lincoln City for tasty fish and chips, we can't include all of our favorites. But we can say we love J's Fish And Chips the best.  You can visit J's Fish And Chips at 1800 SE Highway 101 in Lincoln City Oregon.
Barnacle Bill's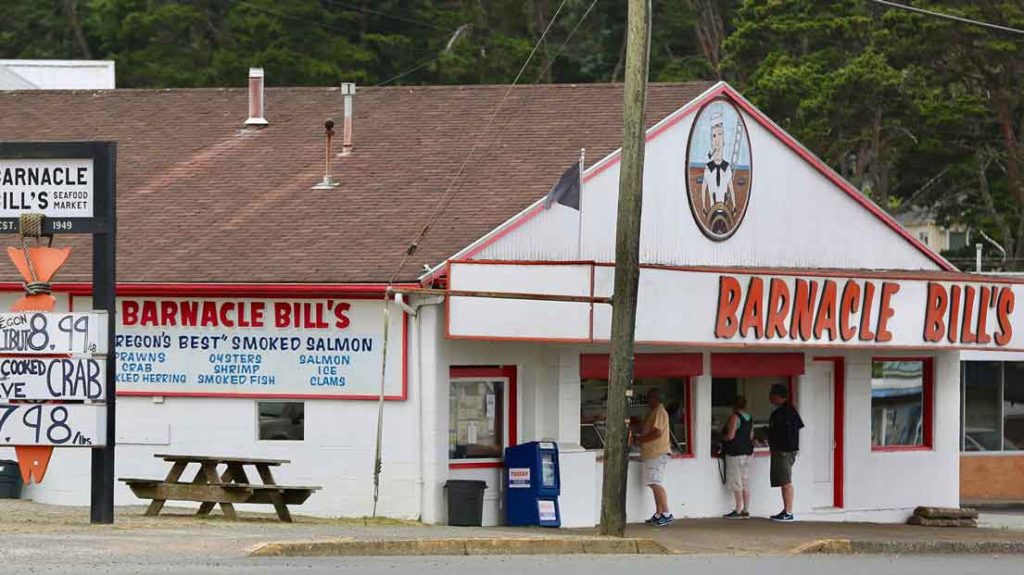 This little red and white storefront has been a fixture in Lincoln City since it first opened in 1949. One of the last open-to-the-sidewalk brick-and-mortar businesses in Oregon, Barnacle Bill's has a reputation for quality fresh and alder-smoked seafood that keeps fans coming back for more. (Read more here)
The Bay House at Salishan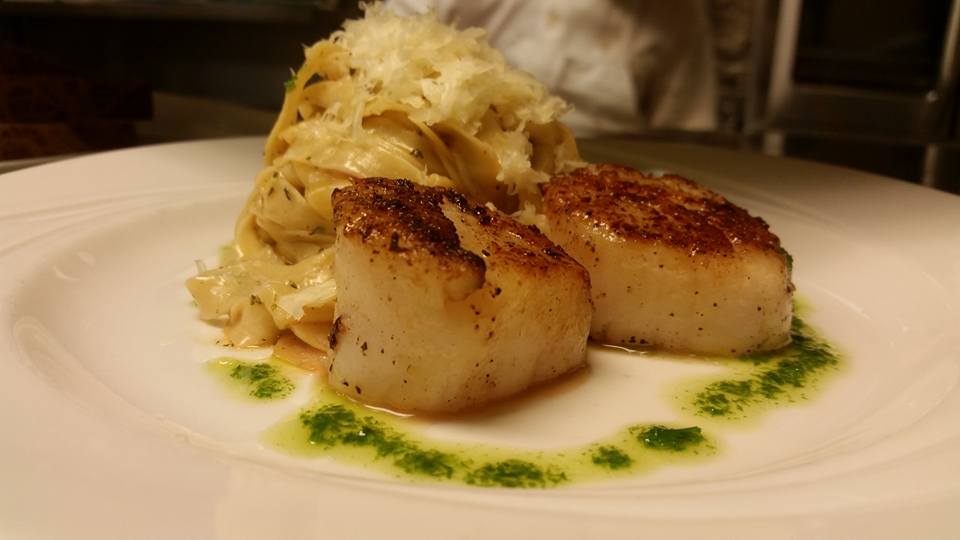 If you're looking for fine dining in Lincoln City, the Bay House at Salishan is a must. Since 1978, The Bay House has been much more than just a fine restaurant. Great food, and great service, and a relaxing atmosphere will all be found here. Dinner hours start at 5:30 pm from Wednesday through Sunday.
You can make reservations by calling 541-996-3222.
McMenamins Lighthouse Brewpub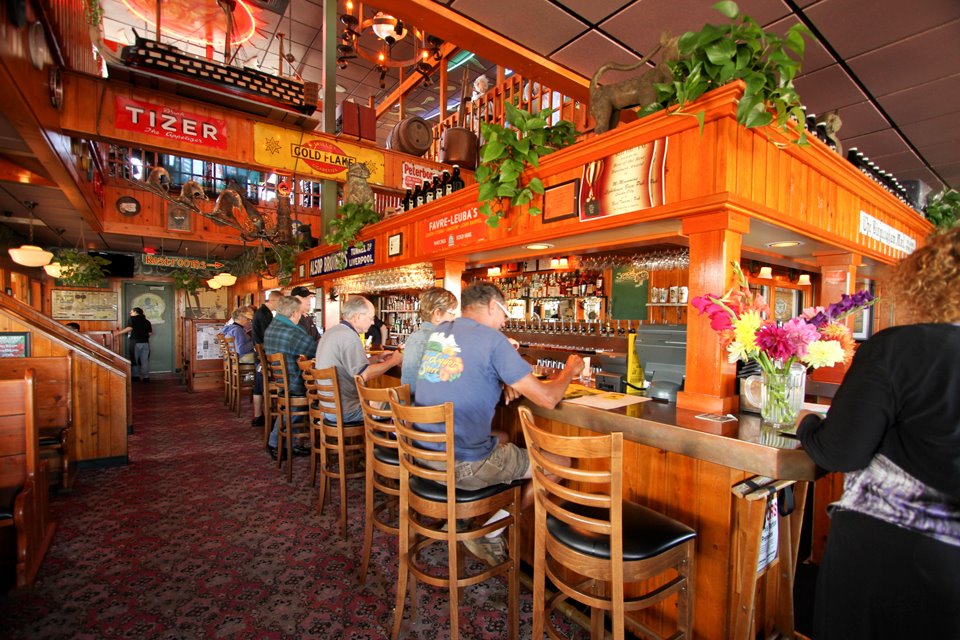 Set near the gorgeous Cascade Head on the Pacific, McMenamins Lighthouse Brewpub serves classic pub fare in a seaside setting, complete with an onsite brewery (they lay claim to being the first brewpub to open on the Oregon coast).  Visitors enjoy McMenamins handcrafted ales, wines and spirits in a casual, family-friendly environment, and love to take in the view of the brewery where the open fermenters show a view of brewing in action. 
You can visit McMenamins Lighthouse Brewpub
at 4157 N. Highway 101 in Lincoln City Oregon.
Otis Café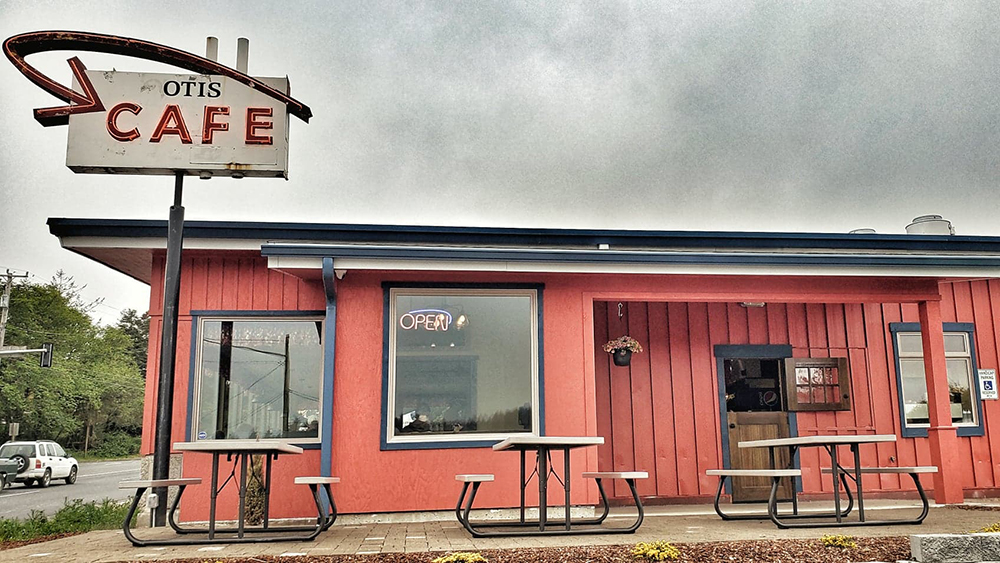 The famous Otis Café which burned down on July 4, 2019, has been rebuilt and is in full swing again. You can find the Cafe in south Lincoln City, though visitors should prepare for a wait in line as this is a local favorite.  You can visit the Otis Cafe at 4618 SE Hwy 101 in Lincoln City.  While you're there, don't forget to try their cinnamon rolls!
---
READ MORE: Otis Cafe in Lincoln City
---
Burger 101 & Steak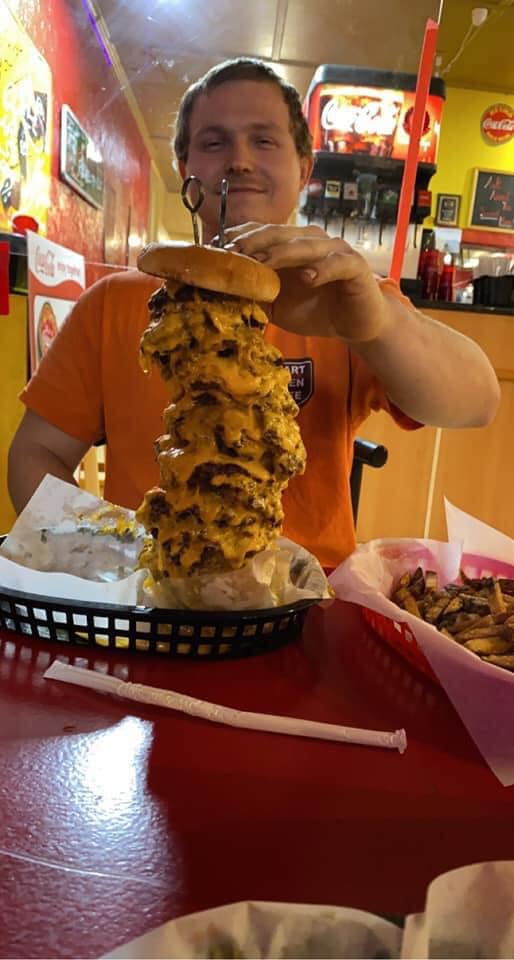 If you're into tasty mouthwatering burgers, you have to try Burger 101 And Steak.  It's one of our personal favorite places to eat in Lincoln City and is popular with locals.  You can visit Burger 101 and Steak at 5045 SW Highway 101 in Lincoln City Oregon.
---
READ MORE: Burger 101 on the Oregon Coast
---
Entertainment in Lincoln City, Oregon
Chinook Winds Casino Resort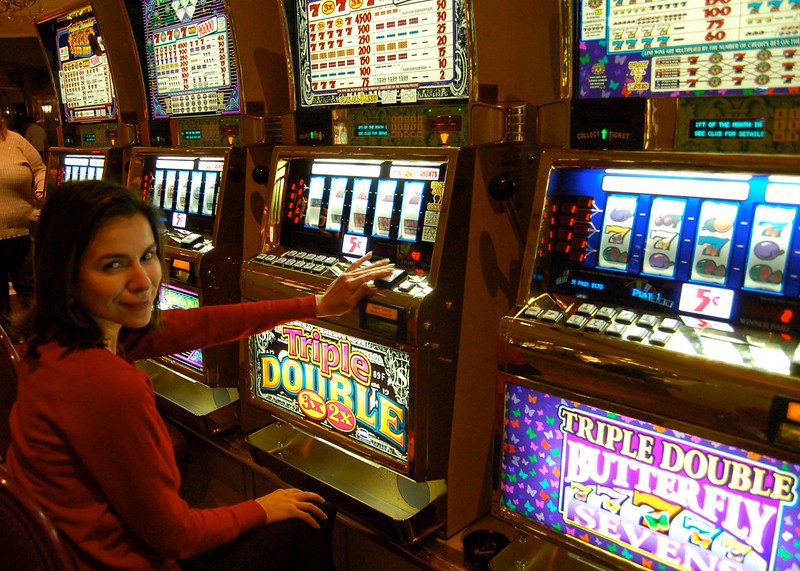 One of Oregon's most popular casinos is the Chinook Winds Casino Resort. If you want to try your hand at blackjack or pull the lever on slot machines, you won't be disappointed with an evening at Chinook Winds. The casino includes poker, sports betting, table games, bingo and much more to get your gambling fix.
So you're not feeling too lucky? Gambling is not the only thing the casino has to offer. There are plenty of events you can checkout here.
Lincoln City Glass Center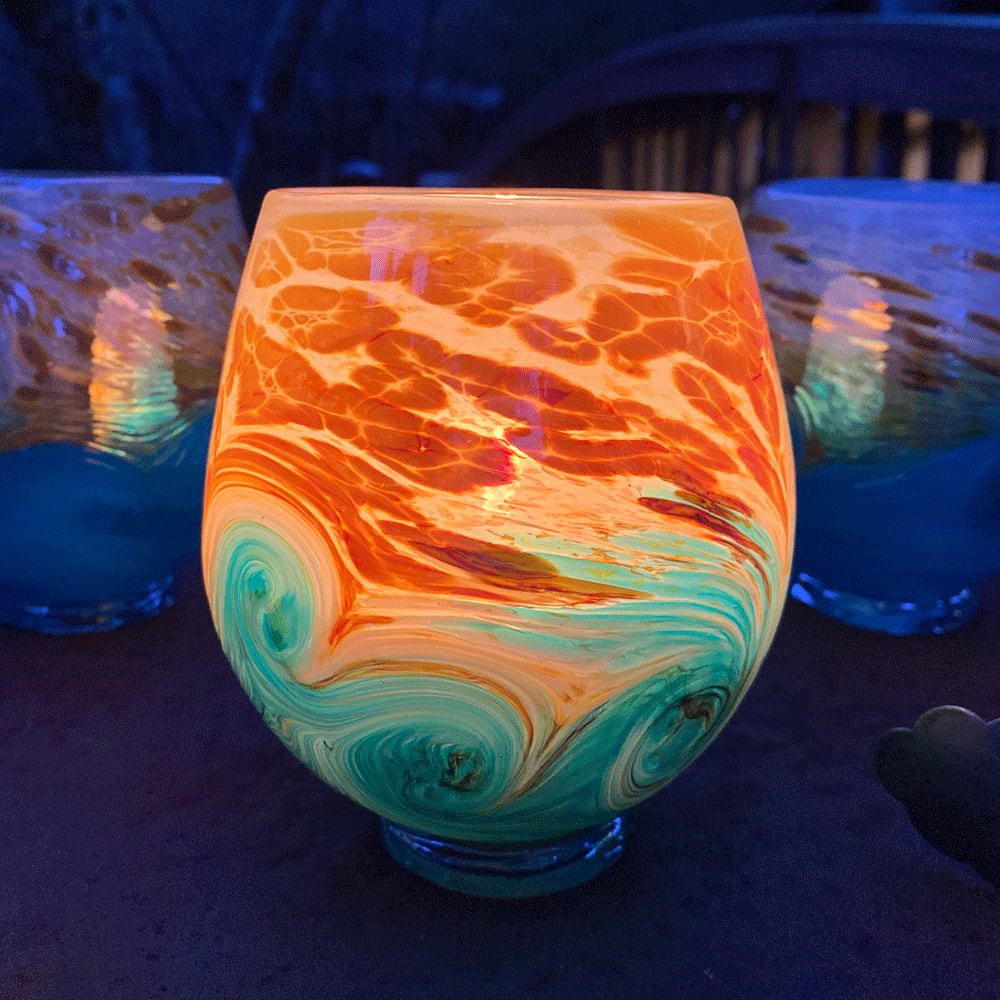 Have you ever wondered what it would be like to make and blow your own special piece of glass art?  Lincoln City Glass Center allows visitors to blow their own glass piece to take home.  You can also browse and purchase one of a kind hand blown glass pieces as a keepsake of your time in Lincoln City.  Visit Lincoln City Glass Center at 4821 SW Highway 101 in Lincoln City.
Find Glass Floats Along The Beach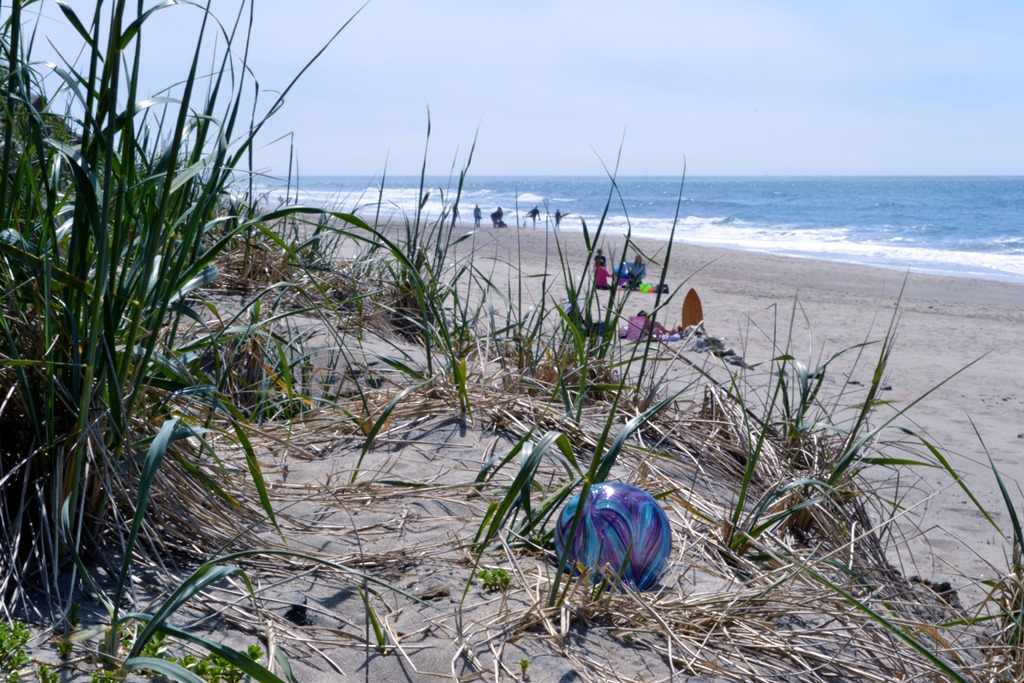 Thanks to a pioneering beach bill passed in 1967, all 363 miles of Oregon's coastline remain free and open for public use.  Nearly 3,000 colorful glass floats are hidden every year along seven miles of the Oregon Coast, between Roads End and Siletz Bay, as part of the Finders Keepers treasure hunt. From the Siletz Bay to Roads End, float fairies hide hand crafted glass floats for beachcombers to find starting on June 14th, 2021. This year over 3,000 gorgeous glass floats are being hidden along seven miles of sandy beach in Lincoln City Oregon.
Explore The Coast By Water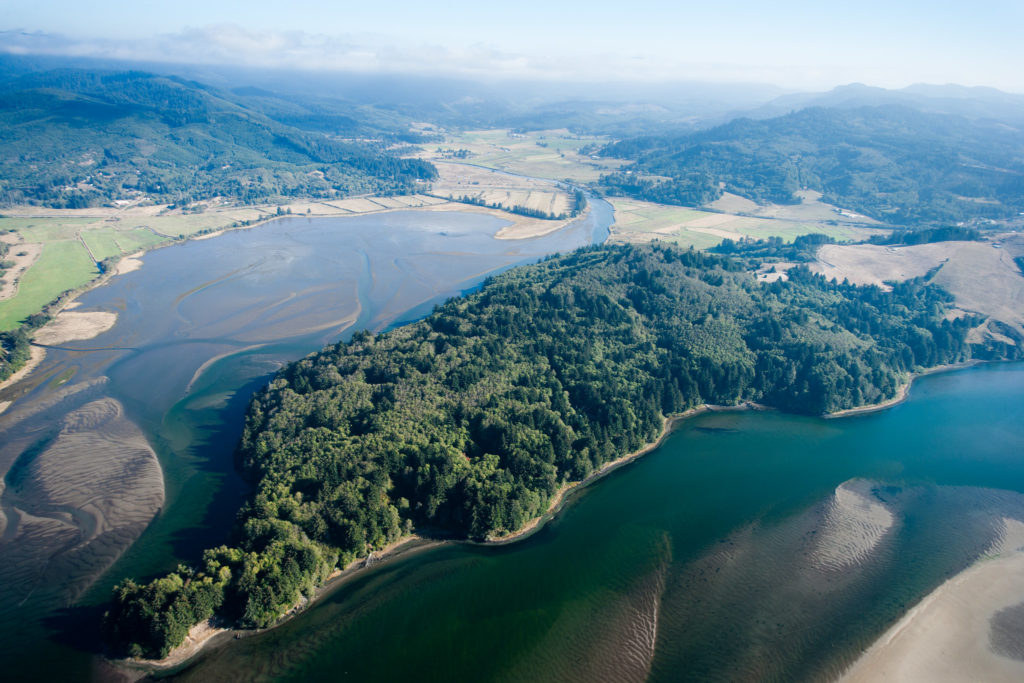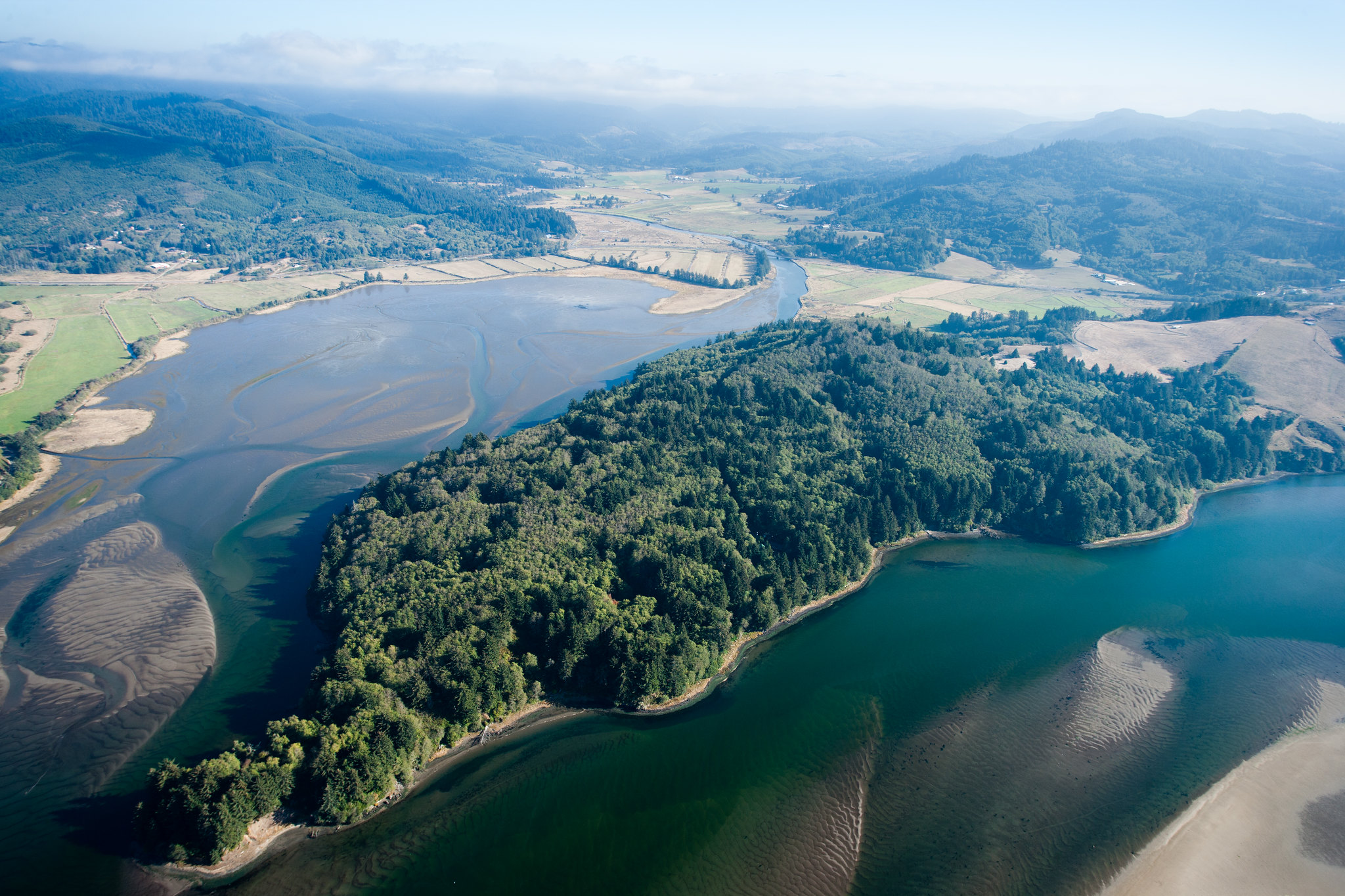 The area around Lincoln City has some gorgeous waterways to explore by kayak and Standup Paddleboard.  Check out our four favorite spots to paddle near Lincoln City here.
If you don't own your own gear or don't know how to use a stand up paddleboard or Kayak, many local businesses offer lessons and tours, which you can find in the link above.
Throw Axes At Scout Northwest Trading Company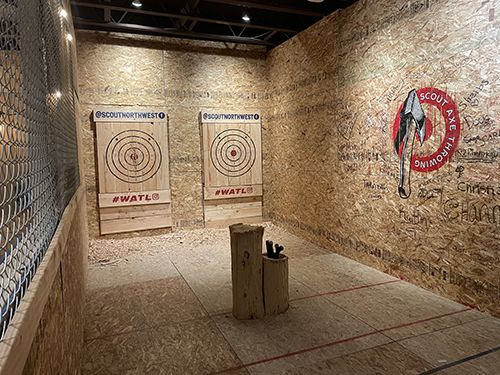 We have to brag a little about Scout Northwest as it's near and dear to our heart as the home of the That Oregon Life podcast and gear.  Not only is Scout Northwest an awesome place to pick up cool Oregon gear, but it's also one of the best places in Oregon to throw axes.  At Scout Northwest's custom throwing axe facility, you can try your hand at hitting targets with axes, hatchets, and knives.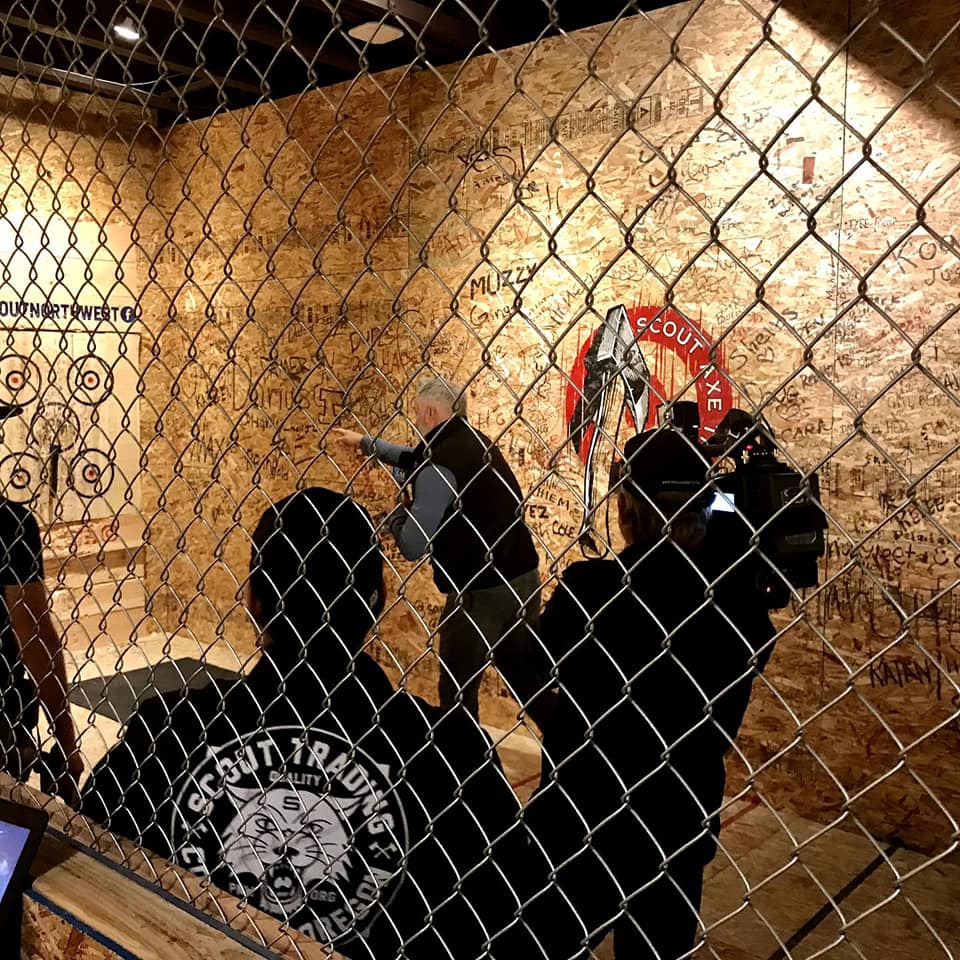 You can try throwing for as little as $5 or $10 per person.  Visit Scout Northwest at 1500 SE East Devils Lake Road in Lincoln City Oregon. You'll find this awesome little shop nestled in the Lincoln City Outlet Mall just off Highway 101.
Visit The Historic Bijou Theatre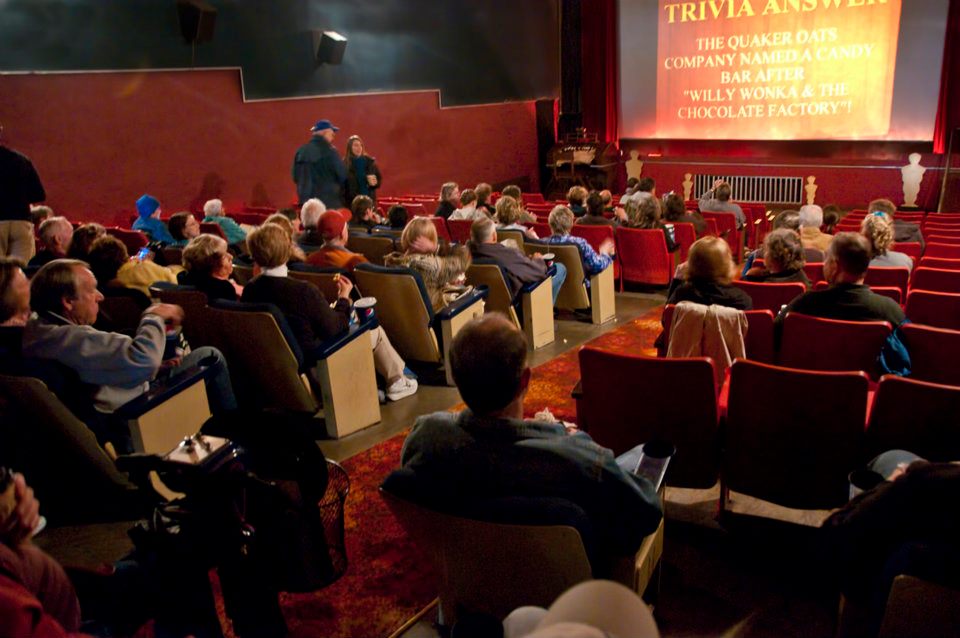 For those headed to the Oregon Coast and looking for something to do, the Bijou Theatre in Lincoln City is definitely worth checking out.  Incredibly, this historic indoor theater which opened June 3, 1937, is still open today and there's plenty of hot buttery popcorn for everyone to enjoy.  You can visit the Bijou Theater at 1624 NE Highway 101 in Lincoln City. They even offer a drive in movie theater now!
Where to Stay In Lincoln City, Oregon
Devil's Lake Campground in Lincoln City, Oregon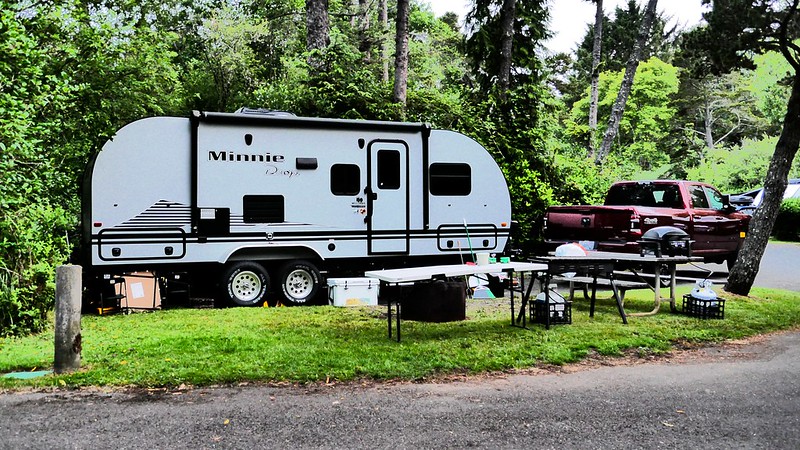 Devil's Lake State Recreation Area consists of two parks on opposite sides of Devils Lake. On the west shore is the campground, located just minutes from downtown Lincoln City, Oregon and a short walk to the beach. East Devil's Lake State Park is a day-use park with a boat launch located a short drive around the southern end of the lake.
Close to plenty of shopping, beaches, and restaurants, you will find the only Oregon coast campground located in the midst of a city. The Devil's Lake Campground is also close to the D River State Recreation Site, at just a short 10 minute walk away over a boardwalk through the wetland and across Highway 101.
Things To Do Nearby Lincoln City
Devil's Punchbowl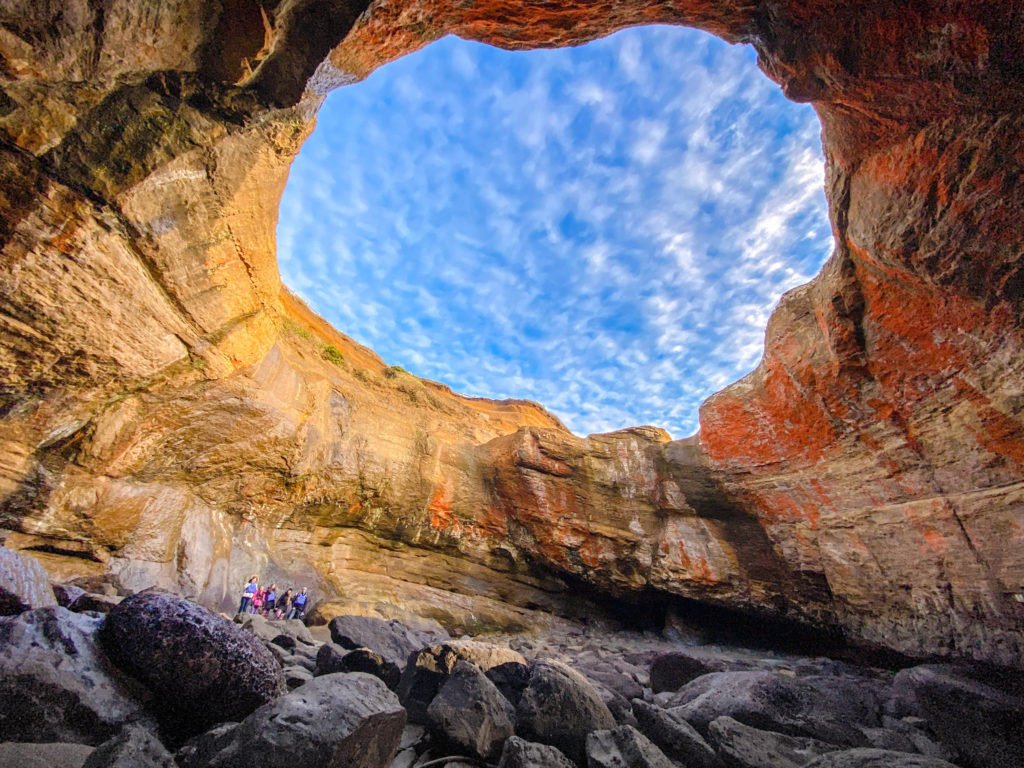 Nestled between Newport and Depoe Bay, you will find one of Oregon's most frequented natural wonders known as the Devil's Punchbowl. This sea cave is as mesmerizing as it is dangerous. Depending on how the tide is, the punchbowl may even be empty upon visiting, allowing guests to enter it from the beach. Of course, when the punchbowl is full, this would be far too dangerous to enter and can still be viewed from above as the waves churn violently within the rock formation.
This park is open for day use year round. There is limited parking available, and parking is only allowed in the parking lot.  The restroom is open from 9 am – 6 pm.  There are no trash receptacles, so whatever you bring with you, you must take out with you.
---
READ MORE: Devil's Punchbowl on the Oregon coast
---
Salishan Resort & Aerial Park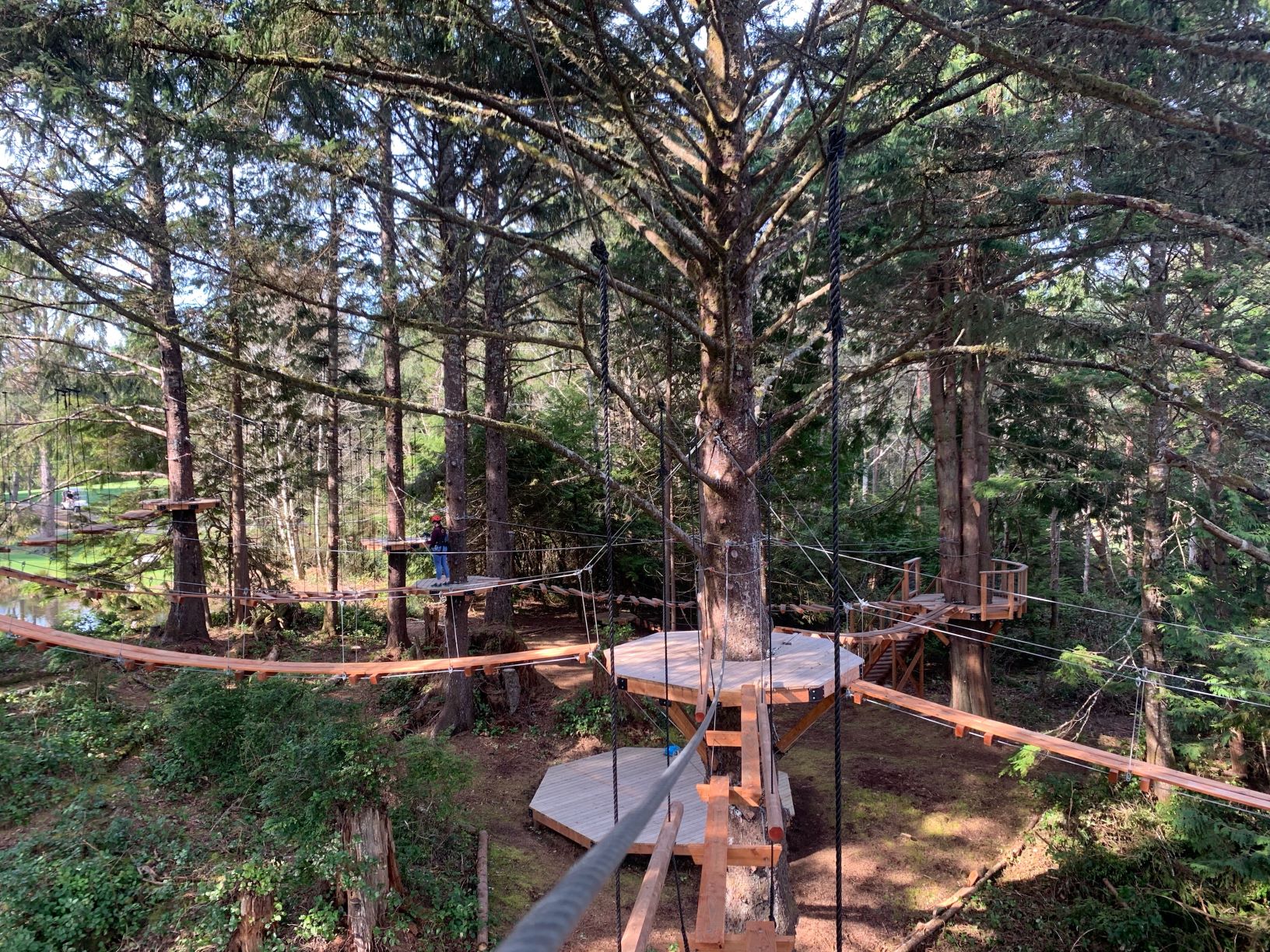 Looking for an awesome place to stay that includes an awesome aerial tree park? Salishan Coastal Lodge has you covered. At the edge of the incredible Oregon Coast range waves lap on sandy beaches, forests wait to be explored, and adventure is calling.  Nestled along the edge of Siltez Bay in Gleneden Beach sits one of our favorite coast retreats: Salishan Coastal Lodge, a place where you can truly feel one with the soulful mountains, the powerful sea, and the enchanting forest.  Read more about Salishan here.
What's your favorite thing to do in Lincoln City? Was there something you wanted to see added to this list? Share with us in a comment and tag the friends and family you want to take a trip to the Oregon coast with!