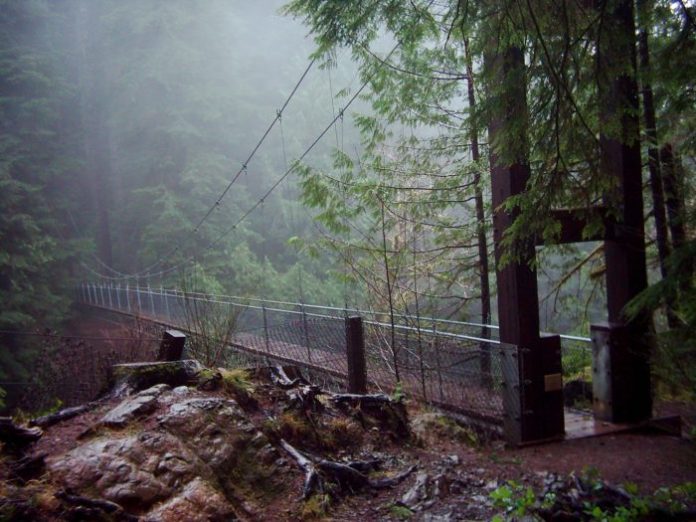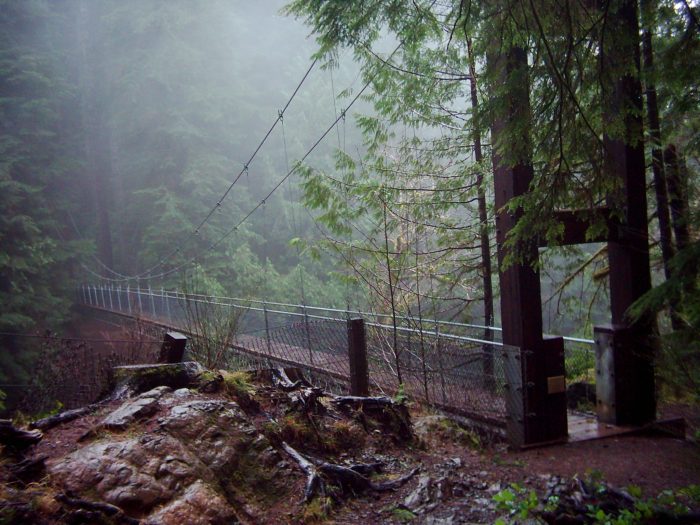 Last updated on January 30th, 2022 at 07:32 am
If you're looking for an amazing easy hike on the Oregon Coast, you'll definitely want to check out the Drift Creek Falls near Lincoln City. The drive is not bad at all, and if you're coming from Portland you're looking at just over 2 hours to get here. You will follow a very narrow road all the way to the trailhead. There is plenty of parking once you reach the spot and the trail is generally not that busy, especially during the colder seasons.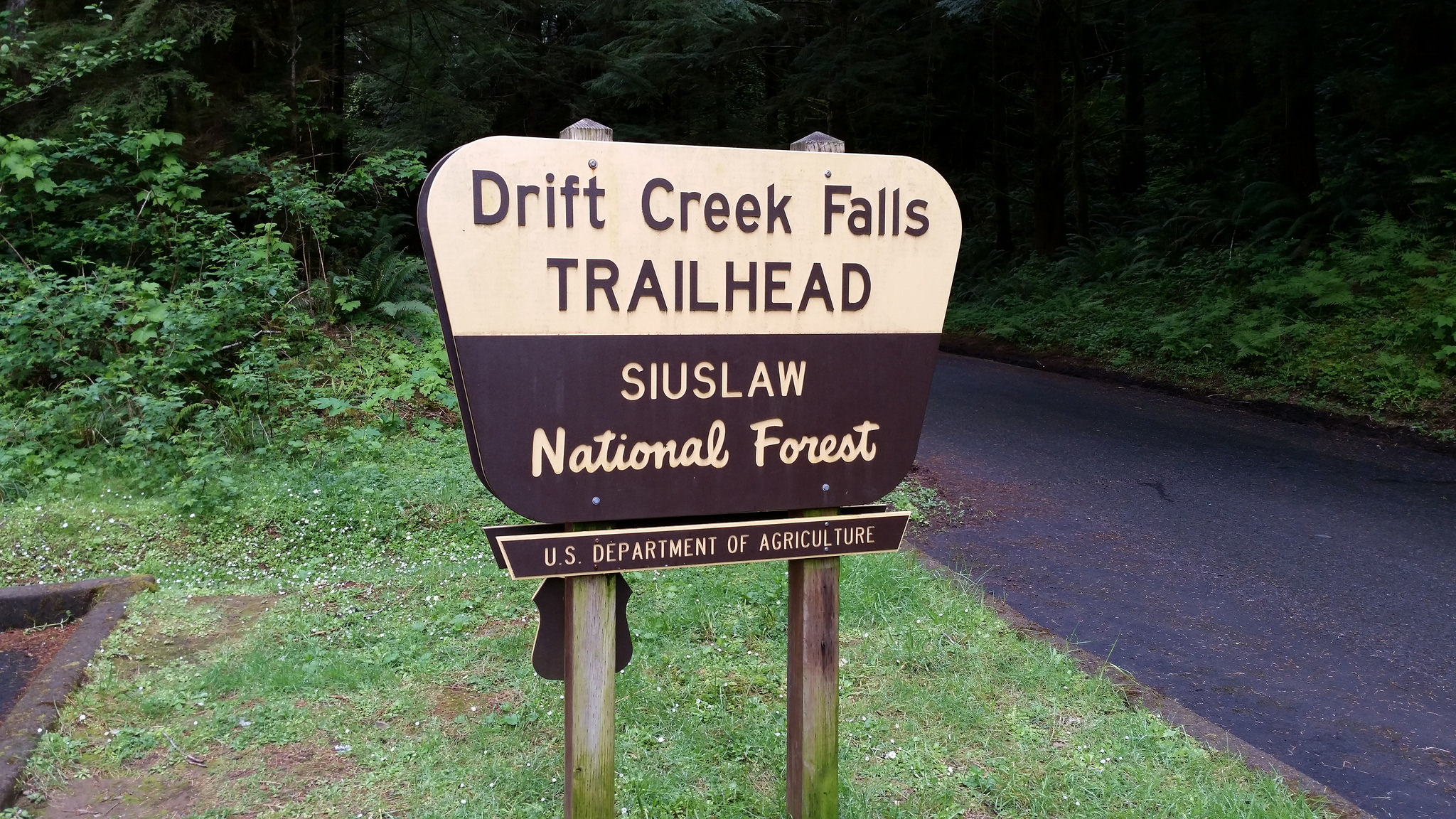 The gorgeous bridge at Drift Creek Falls
The coolest part about this hike, in my opinion, is the impressive suspension bridge. The 240 foot long bridge spans across Drift Creek and is suspended about 100 feet in the air. The gorgeous waterfall of course is a nice bonus as well.
Two 29 foot towers support the bridge, which is anchored by bolts planted in rock on one side and concrete on the other. When crossing you will enjoy the beautiful view about 80 feet down to Drift Creek Falls.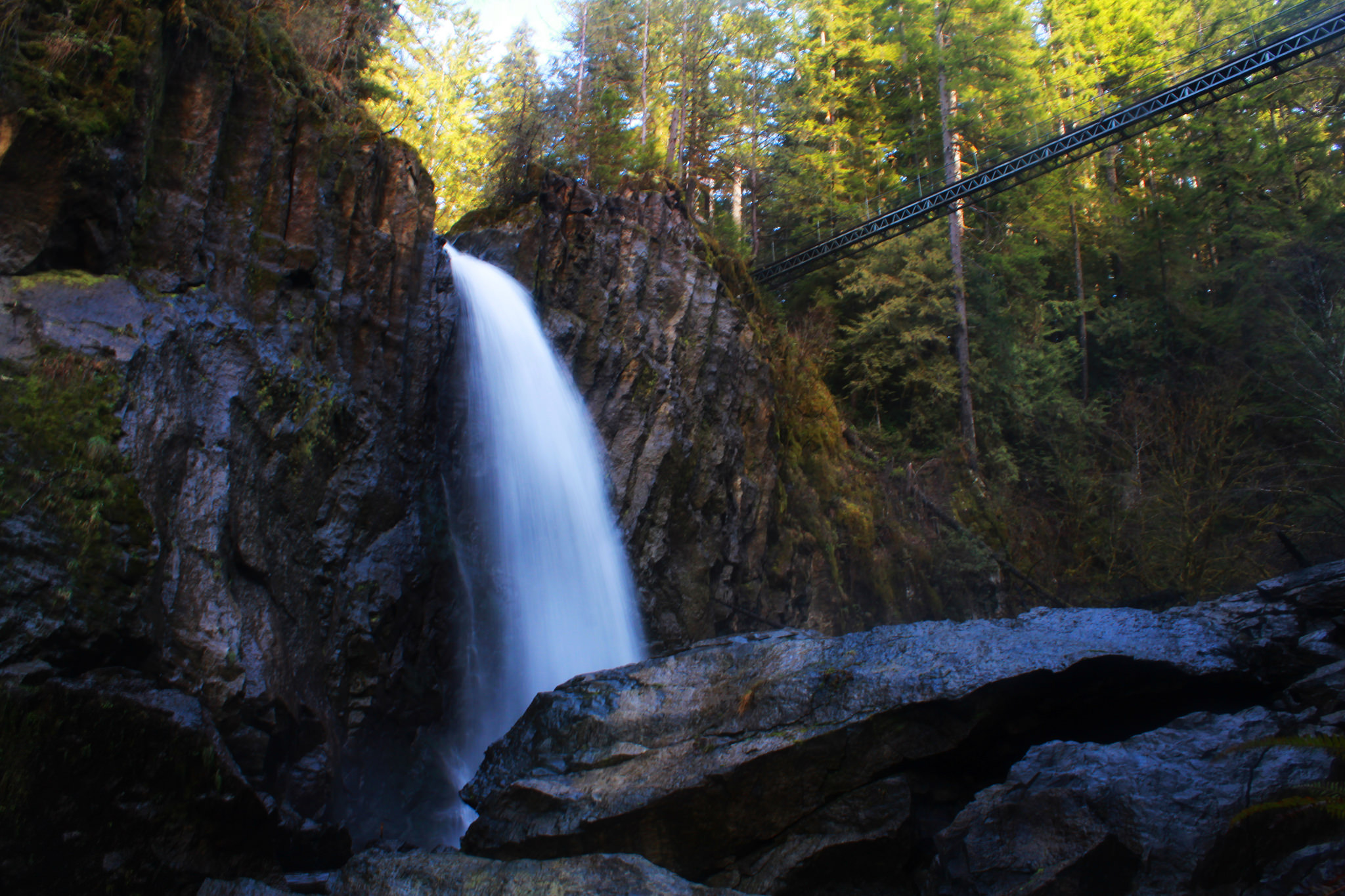 A trail builder known by Scott Paul, who was with the Mt. Baker-Snoqualmie National Forest died in a tragic rigging accident. Paul was the construction foreman on the early Forest Service portion of the construction, and the bridge has been dedicated to him. A firm known as Sahale, which specializes in trail bridge construction completed the beautiful bridge.
From Sahale's website: "Drift Creek Bridge is unusual for light pedestrian suspension bridges in that it incorporates a quasi-stiffening truss in the deck. The bridge is anchored in rock on one side of the gorge and concrete deadmen are used on the other. Numerous design changes were made by Sahale during the process of construction, including changes to the anchor systems, tower configuration, truss assembly, wind cable connections, and railing system. Materials, including concrete, were mobilized to the site via helicopter, and the mainspan was erected from a skyline, more than 100 feet above the canyon floor."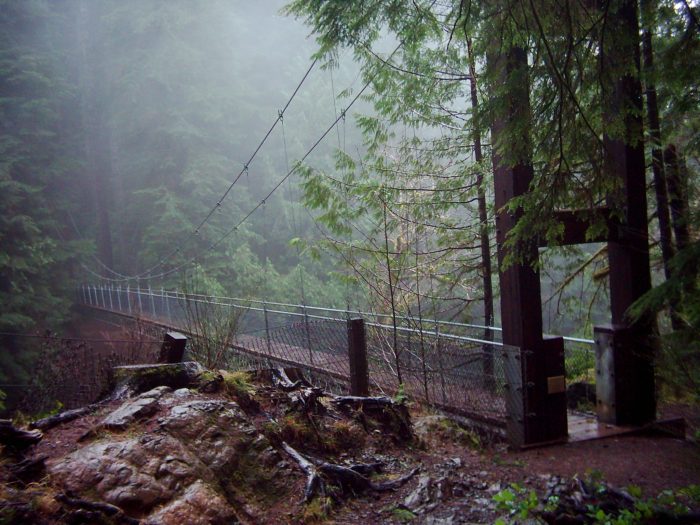 For those who have a fear of heights, this may not be the hike for you. Being 100 feet above the canyon, it may make your stomach drop. Keep in mind, you can still enjoy a great view without crossing.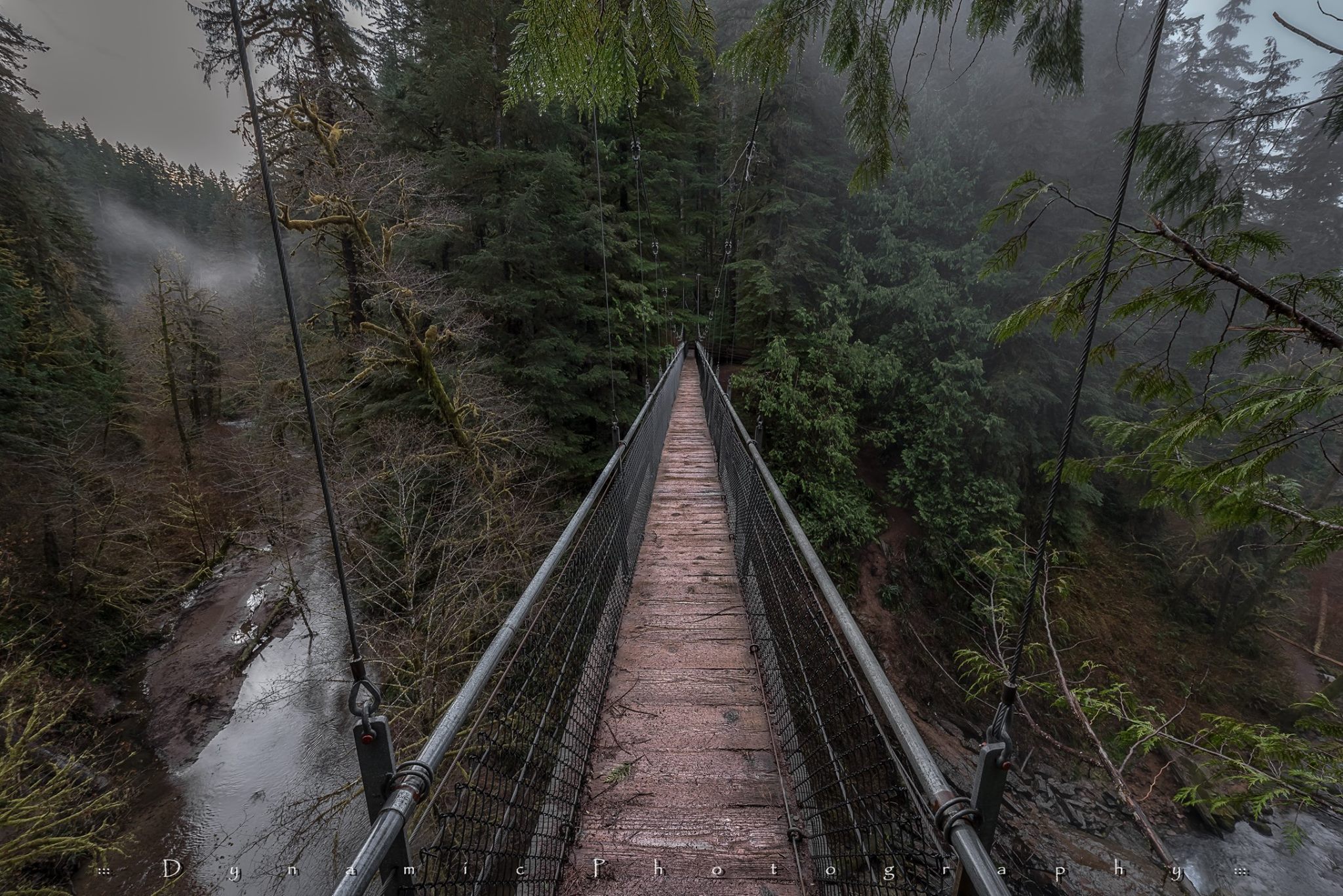 With that said, we can assure you the bridge is more than safe and is built to support over 150,000 pounds. Alder trees, ferns, and vine maple surround this gorgeous area in the rain-drenched Siuslaw National Forest.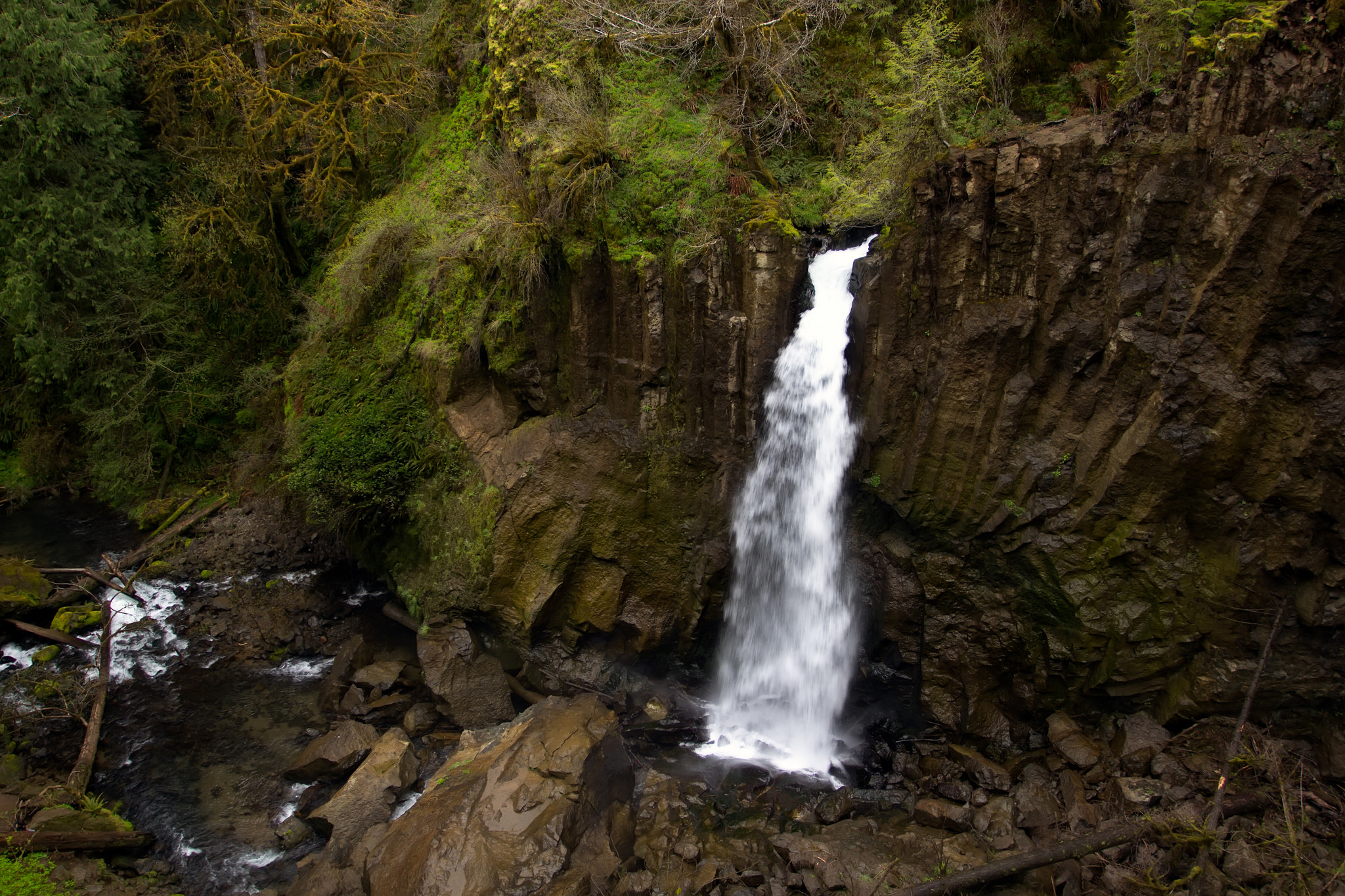 Peter McCarthy / Flickr
The hike itself is considered moderate, at only 2.7 miles out and back. Before arriving you will pass through a historic restored covered bridge, which has been here since 1914.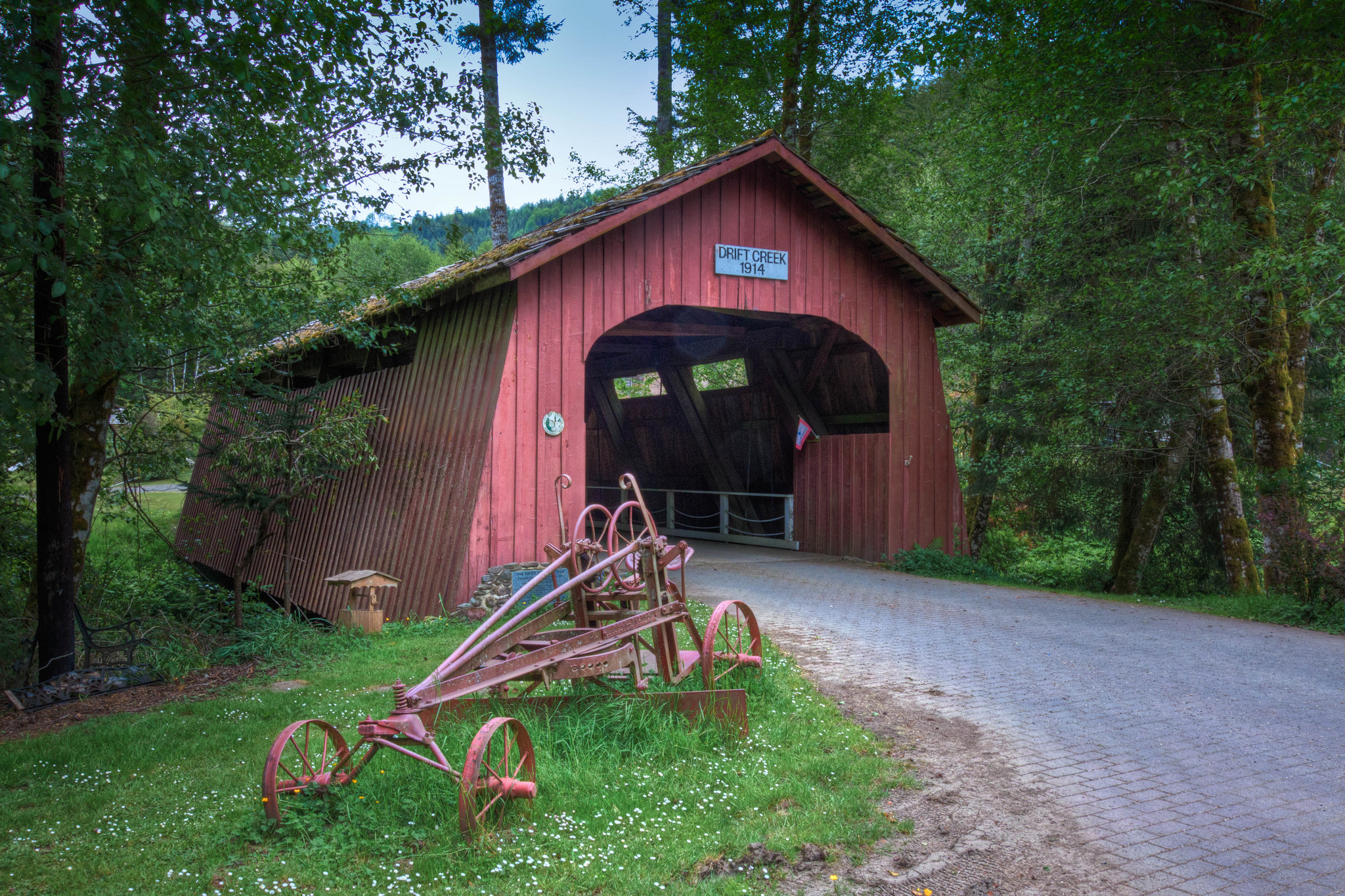 This bridge was actually considered the oldest remaining covered bridge in Oregon. This bridge once served traffic on a main north-south route along the Oregon coast. Since then, new roads and highways have been built, thus diverting most of the traffic from the now remote site.
Drift Creek Falls is open year-round, and not only great for hiking, but for running and fishing as well. For all pet lovers, this hike is dog friendly, and as long as your pup is on a leash it is completely ok. If you have kids, this easy hike is more than ok for the little ones. Also worth noting, is parking will require a Northwest Forest Pass, which sets you back just $5 in the parking area.
Map to Drift Creek Falls
Love hiking in Oregon? Hit the link here to read about 5 more of the best hiking trails on the Northern Oregon Coast, not too far from Drift Creek Falls.