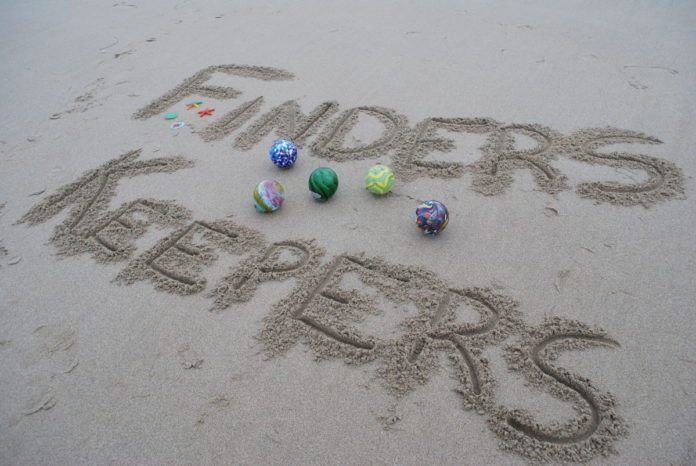 For many years now, Finders Keepers has been hiding these beautiful colorful glass floats on the beaches of Lincoln City, making for a fun adventure and a great excuse to get to the Oregon Coast. The event is set by local tourism organization Explore Lincoln City, and has become extremely popular.
"Float fairies" will be placing the glass floats in 2023 with 16 more special drop events to be scheduled, starting January 7 and expected to run until just before Christmas, December 17.
The Finders Keepers project started in 1997, which was sponsored by Lincoln City and has drawn in tourists from all over the country to search for their own brilliantly-colored, signed and numbered glass float.
Many in the past would often find treasures from the east, such as blown glass floats in beautiful shades of green and blue. These spheres were used by Japanese fishing crews to float their nets, and could be small as two inches or as large as two feet. The beautiful pieces were hoarded, polished and adored, and indeed an excellent find on the beach.
Head over here to register your float online, which will come with instructions on how to do so. Once it is registered, you will receive a certificate of authenticity and info about the artist who designed the float.
The schedule for Finders Keepers "special drop" for 2023 is as followed:
Jan. 7-8 – Opening Weekend: 100 floats
Feb. 11-18 – Antique week: 100 Japanese antique floats
Feb. 12-14 – Valentine's Day: 50 Red/pink/white floats
March 18-April 16 – Spring break: 200 floats
April 21-23 – Earth Day: 50 Earth Day floats
May 12-14 – Mother's Day: 50 floats
May 27-29 – Memorial Day: 50 Red/white/blue floats
June 17-18 – Father's Day: 50 floats
June 23-24 – Casino Anniversary: 28 floats
June 24-25 – Summer Kite: 10 floats
Sept. 2-4 – College Ball: 20 Green/yellow and 20 Orange/black floats
Sept.TBD – Celebration of Honor: 50 Red/white/blue floats
Sept. 23-24 – Fall Kite: 10 floats
Oct. 28-31 – Halloween: 50 Glow-in-the-Dark floats
Nov. 23-26 – Thanksgiving drop: 50 floats (Dates subject to change due to king tides)
Dec. 16-17 – Basketball: 50 red/black floats (Dates subject to change due to king tides)