If you'd like to visit the Oregon coast off the beaten path and away from crowds, Pacific City is the perfect spot.  From bonfires on the beach, to layered cliffs and rock stacks, hang gliding and more, Pacific City has always been one of my favorite places to visit.
Pacific City Oregon History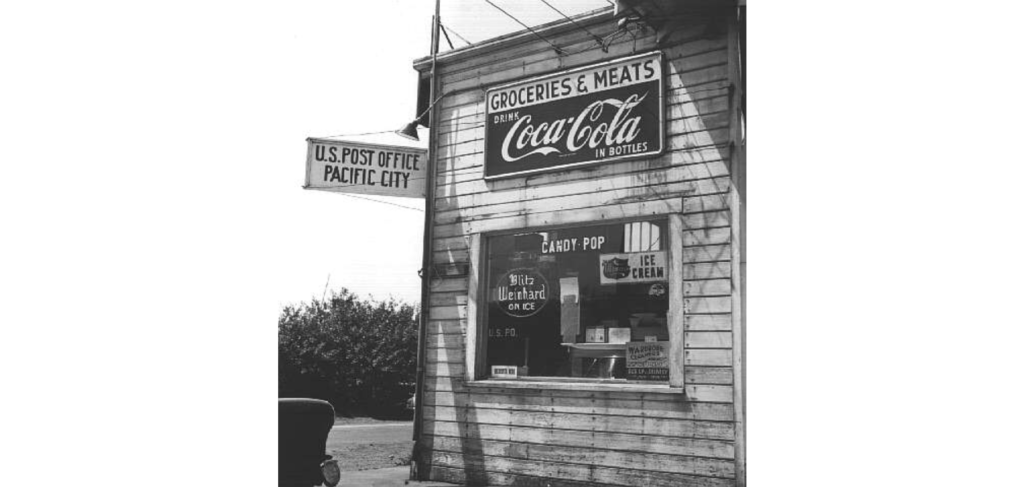 Pacific City Oregon is an unincorporated community in Tillamook County with a population of just over a thousand people.  The area was first inhabited by the Nestuggas in 1845 (who called themselves Stagaush, meaning "People of Saga"), who escaped to the area we now call Pacific City after a wildfire inland destroyed their home and the game they were dependent on for food.
After the fire, the Nestuggas survived on fish from the Nestucca Bay, but were later taken from their new home in 1876 and moved to a reservation on the Salmon and Siletz river as settlers began arriving in the Tillamook Valley.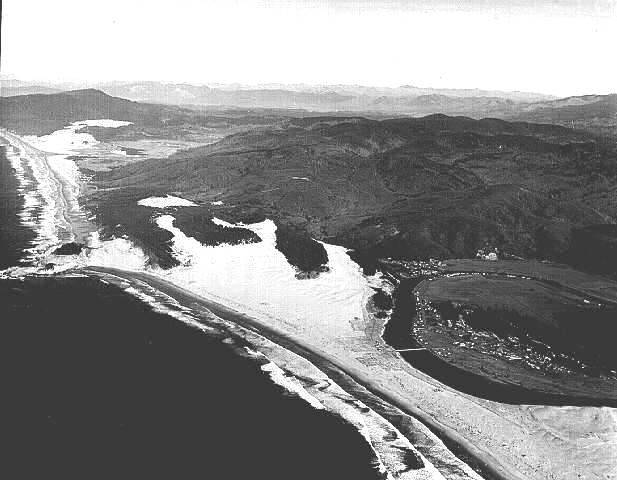 Early pioneers in the area arrived by seagoing steamers and others came over the mountains from inland.  By 1886 the Linewebber and Brown cannery was shipping 12,000 cans of salmon a year.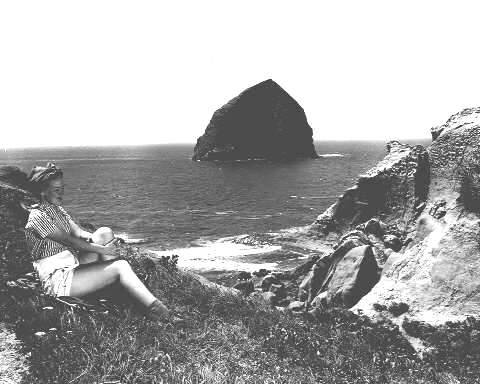 The area that is now known as Pacific City was named Ocean Park in 1893 by Thomas Malaney.  The next year in 1894 a flood destroyed most of the first buildings in Ocean Park, and the town was moved to higher ground to avoid future disasters.  In 1909 the name of the town was changed to Pacific City, since there was also an Ocean Park Washington.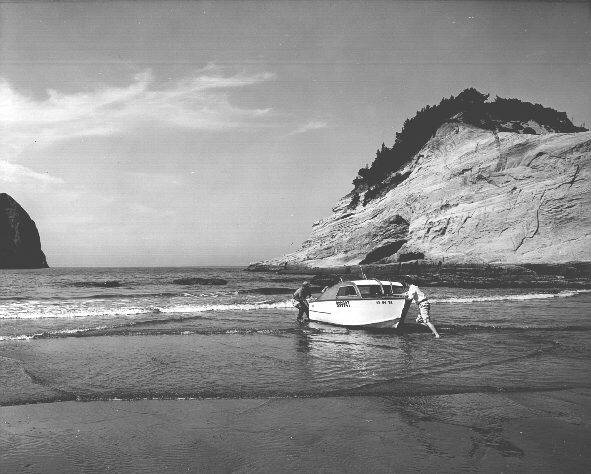 The fishing industry had all by wiped out the populations of salmon by 1926, so commercial harvesting was halted.  Commercial fishermen began to use small dories to fish, a tradition that is still alive today.
Haystack Rock In Pacific City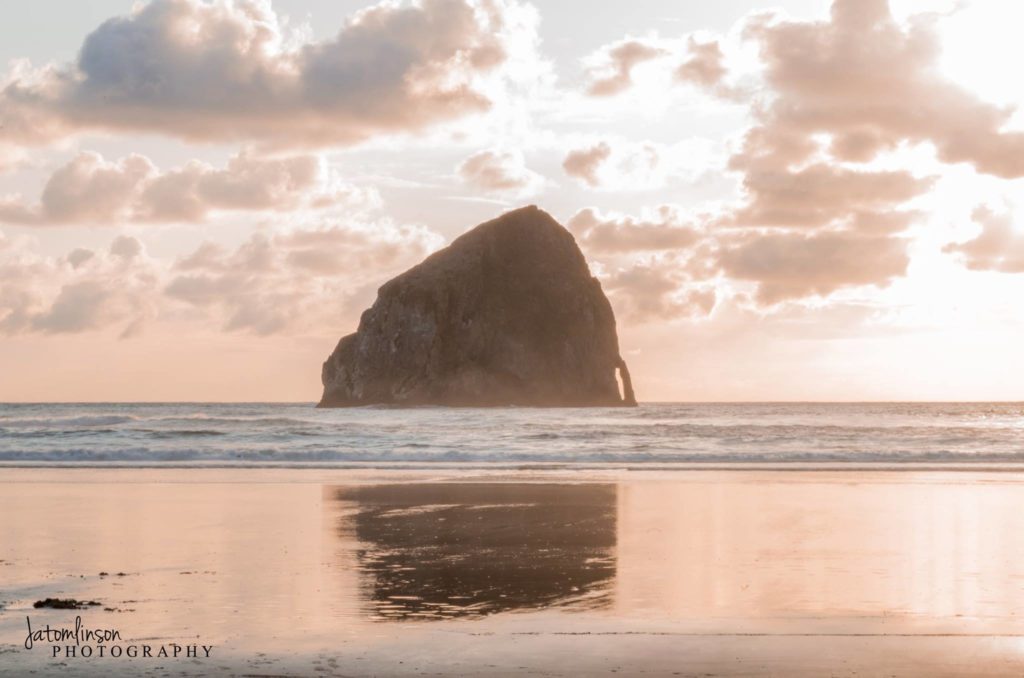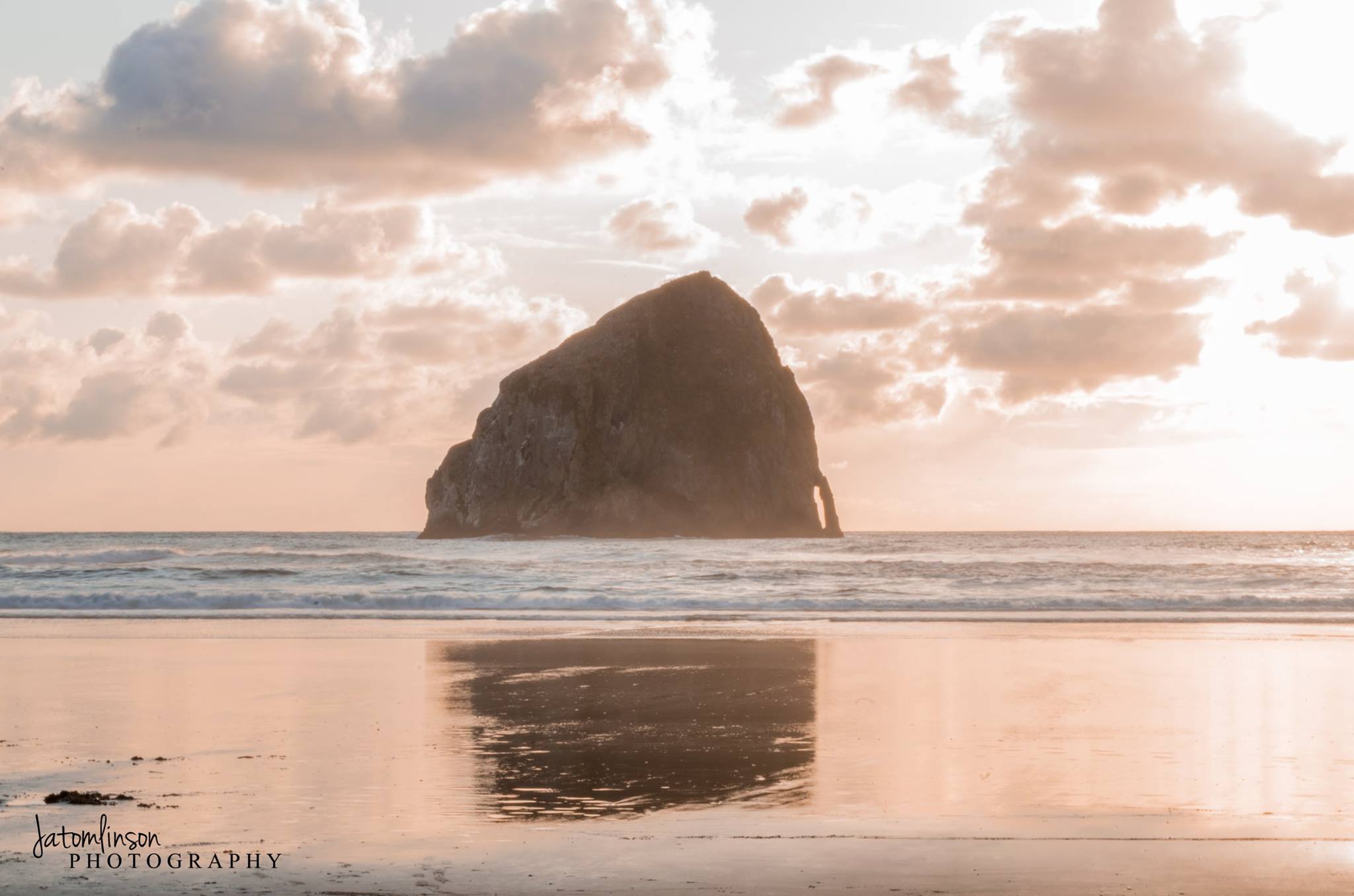 I always enjoy walking along the shore in Pacific City and watching the sun go down behind Haystack Rock.
There are three haystack rocks in Oregon: one in Pacific City, one in Canon Beach, and one in Bandon.  Haystack Rock in Pacific City is more than 100 feet taller than the Haystack Rock in Canon Beach, though it's a mile offshore, which makes it appear shorter than the Haystack Rock in Canon Beach.
View this post on Instagram
Scientists aren't 100 percent clear on how Haystack Rock in Pacific City was formed, but they believe there was a huge ancient lava flow that filled a canyon.  Since then everything else has eroded away leaving Haystack Rock standing tall above the surf.
Where To Eat In Pacific City Oregon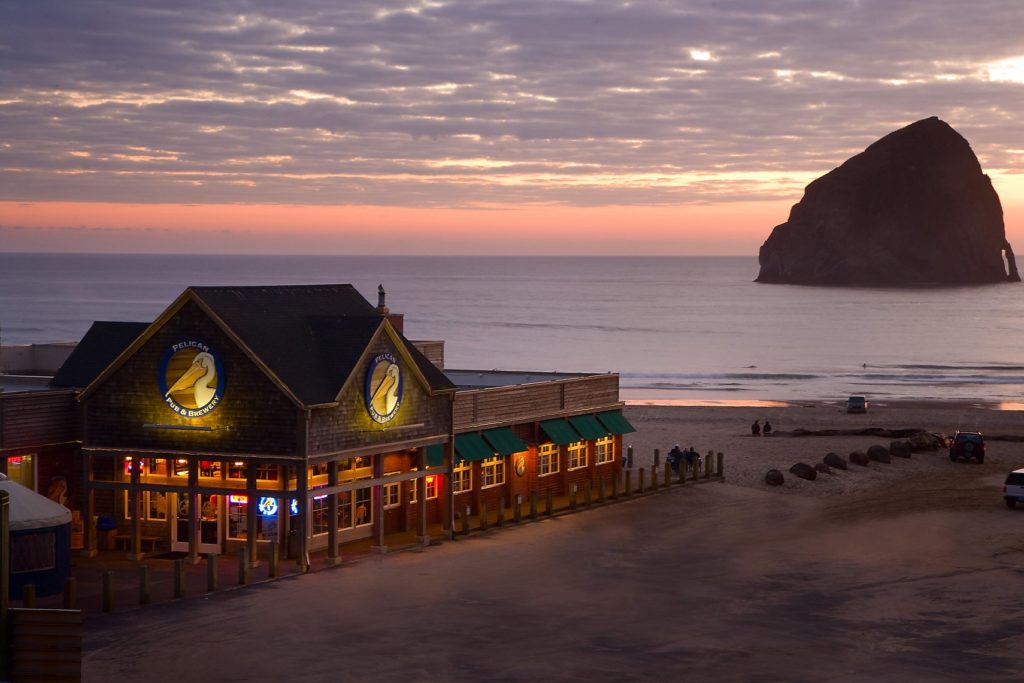 When visiting Pacific City, be sure to check out Pelican Brewing.  The jaw dropping views of Cape Kiwanda, beer-inspired food, and award-winning beer make this a local favorite spot to relax and have a good meal.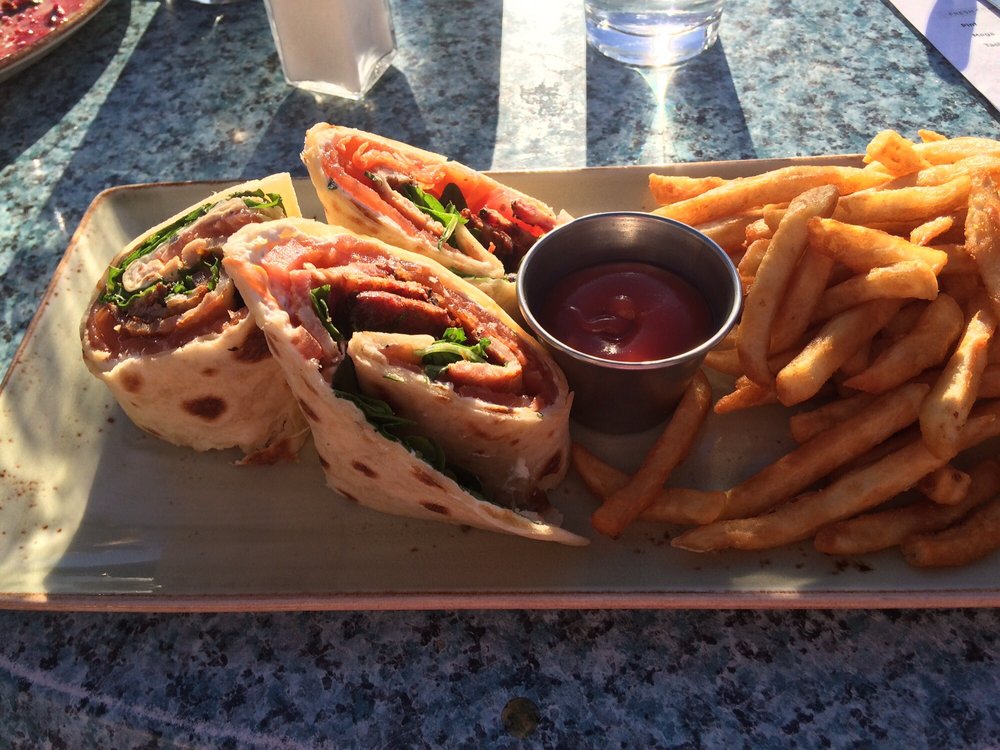 The best spot to sit in good weather is out on the patio, so you can enjoy the fresh ocean air and take full advantage of the view.
Another must visit is Stimulus Coffee + Bakery.  This is a great spot to satisfy your sweet tooth and grab a cup of coffee before you head out to walk on the beach.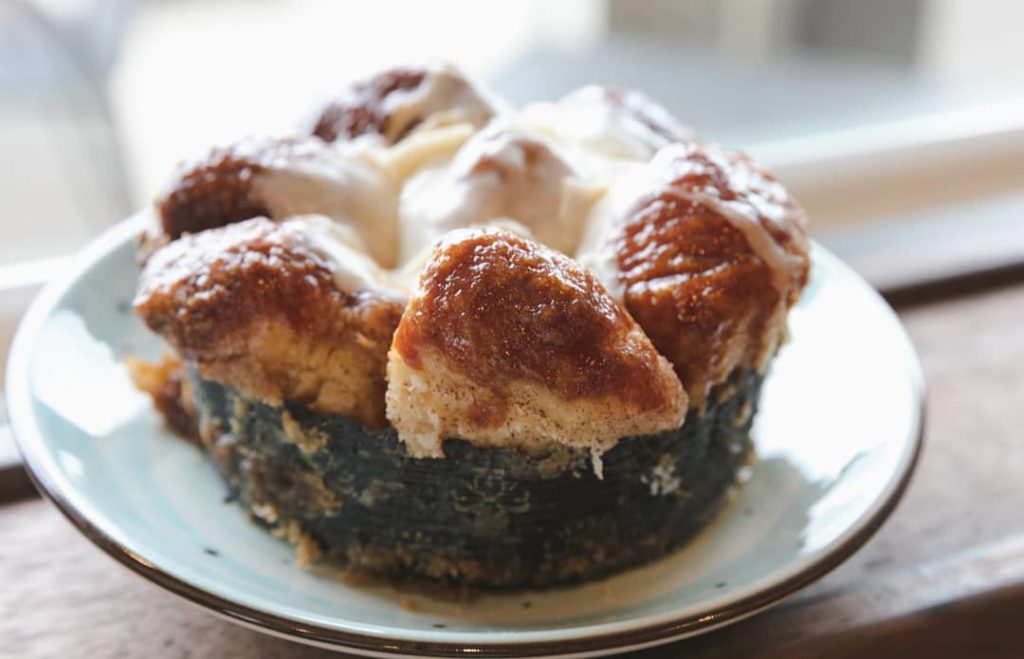 Aside from a long list of delicious coffees and treats, they offer bagels and sandwiches, so it's the perfect place to stop by at any time of day.
What To Do In Pacific City Oregon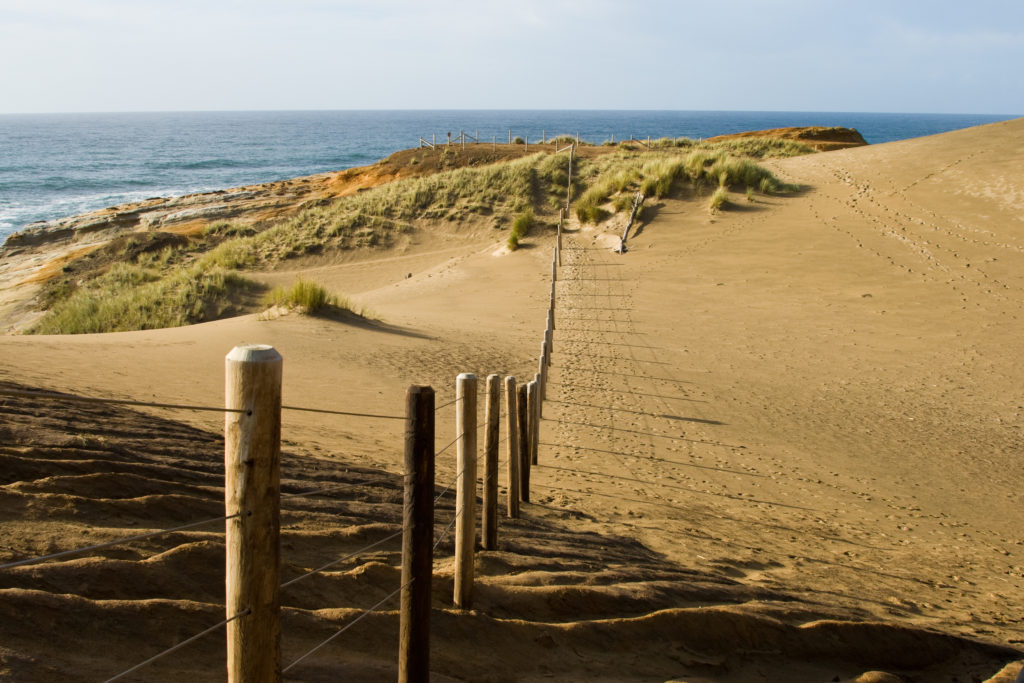 One of the best things about Pacific City is all of the outdoor activities there are to enjoy.  From exploring the natural beauty of Cape Kiwanda to learning to hang glide, there's something for everyone here.
Explore Cape Kiwanda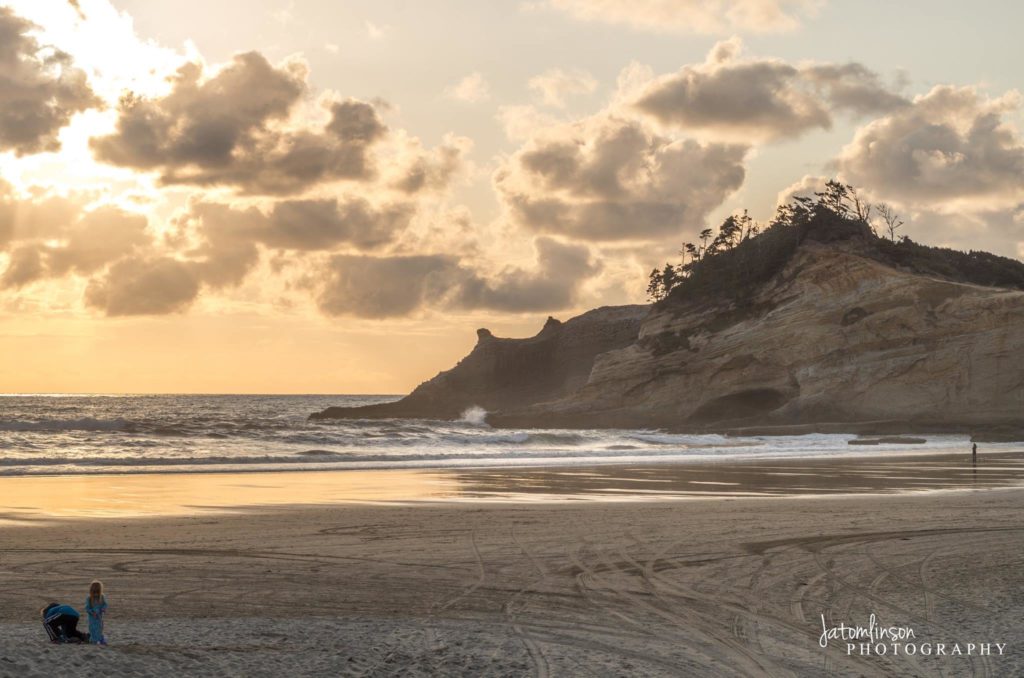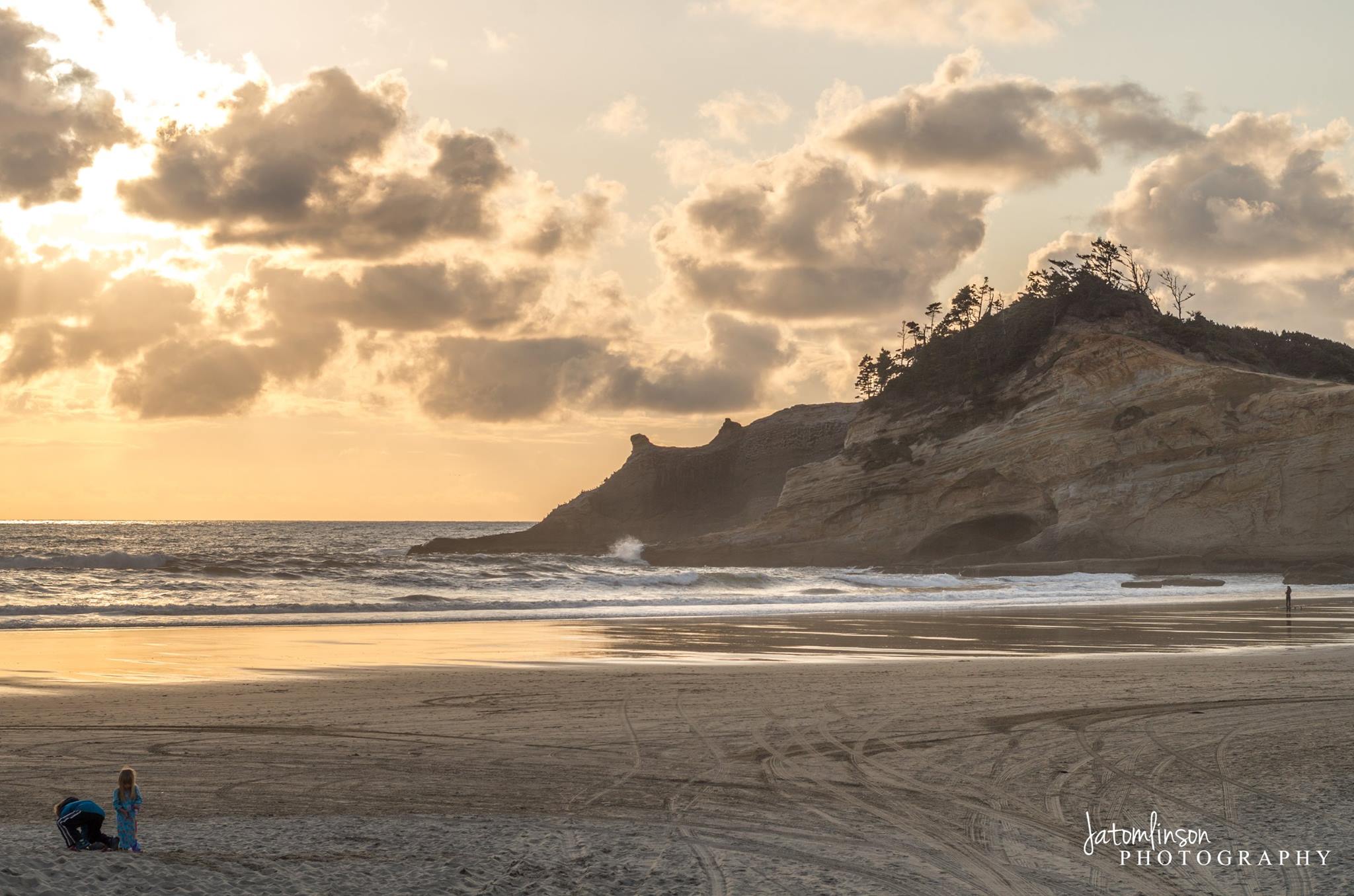 Cape Kiwanda is one of Oregon's many natural treasures.  Treacherous yet beautiful at the same time, Cape Kiwanda offers opportunities to sand board, whale watch, hang glide, and more.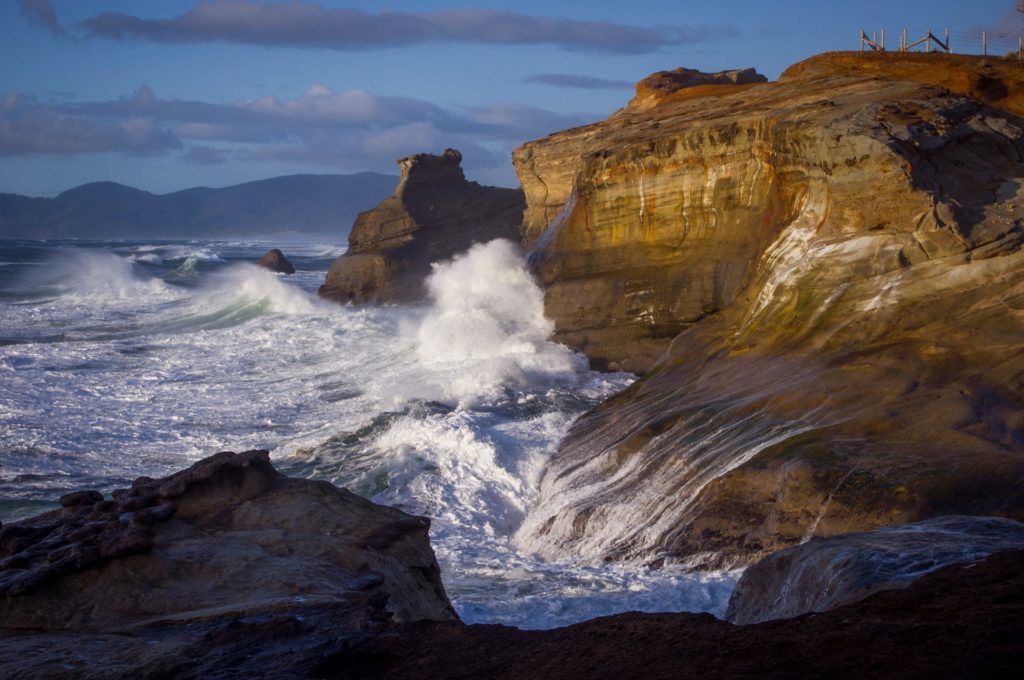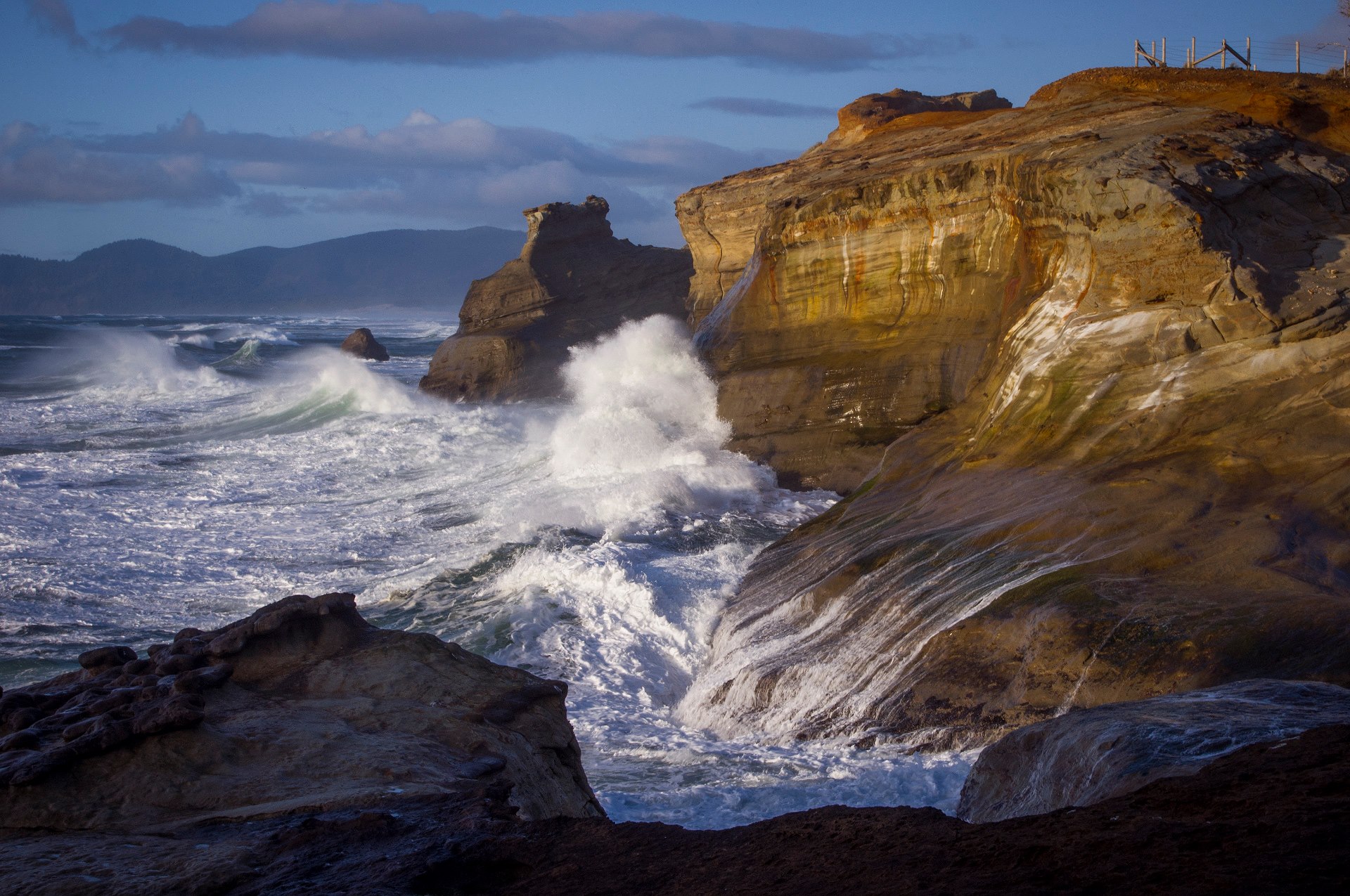 A 300 foot high sand dune offers the perfect spot for hang gliding and sand boarding, while the pristine beach below is good for playing in the water, sitting around a bonfire as the sun goes down, flying a kite, and fishing.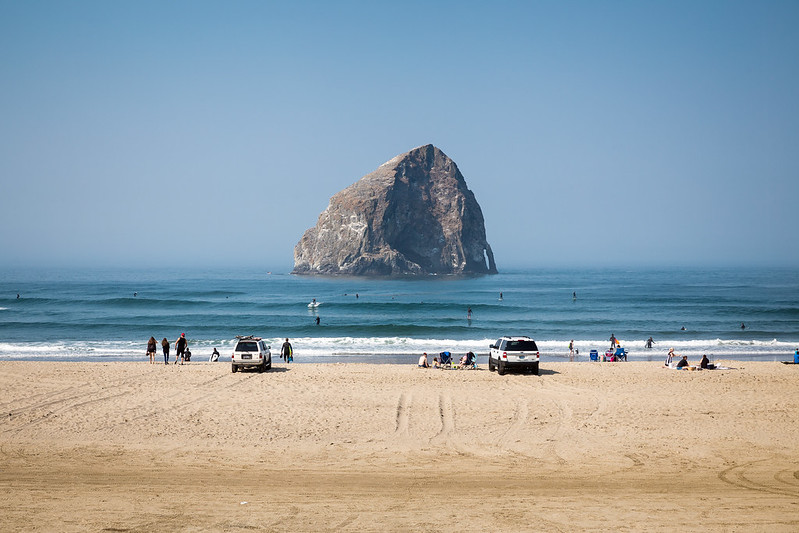 Hikers enjoy the 2.2 mile hiking loop that starts at the Cape Kiwanda Trailhead and is open year round.  Learn more about what the gorgeous Cape Kiwanda in Pacific City has to offer in our full guide here.
Visit Bob Straub State Park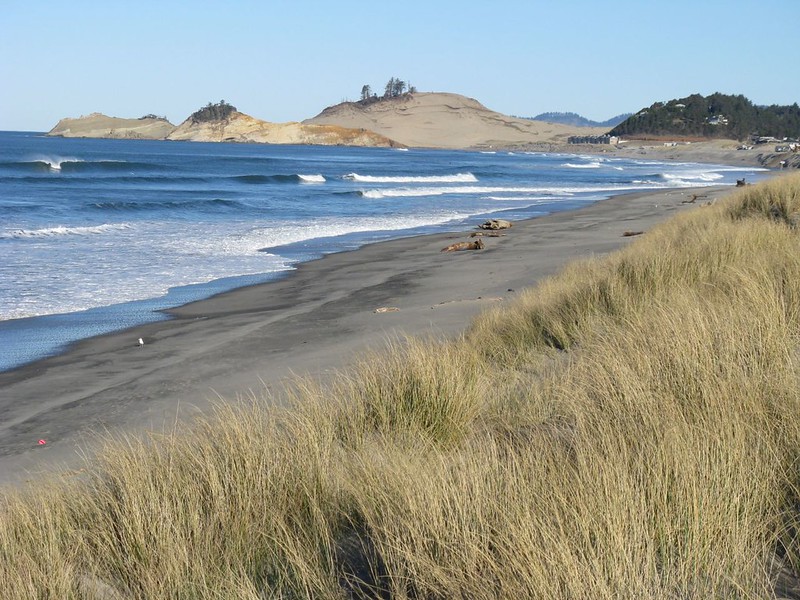 This state park was named after Robert Straub, a former Oregon Governor who was a strong supporter of conservation of natural resources, and the Oregon Beach Law.
Bob Straub State Park provides access to a sandy beach, has restrooms, and is a great spot to explore the Nestucca sand spit.  There's a county parking lot next to the park, which costs $4 to park in.  There are also restrooms available at the park.
Experience The Thrill Of Fishing The Waterways Of Pacific City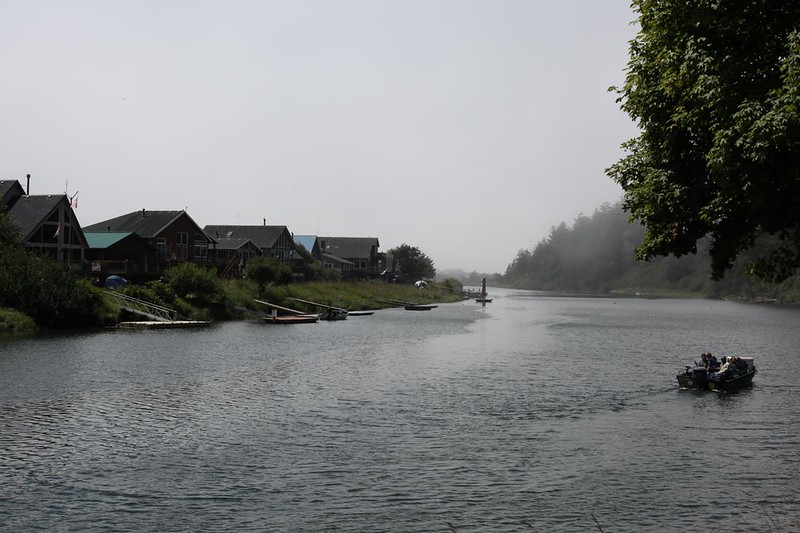 Pacific City is well known for its awesome fishing spots.  People love fishing in the Nestucca River, which has spring Chinook salmon, fall Chinook, Coho salmon, coastal cutthroat trout, and steelhead.
On the North end of town is Town Lake, which is stocked heavily with Trout during the spring and summer.  People also enjoy catching huge Ling Cod at the beach in the surf.
Search Through Tide Pools And Go Bird Watching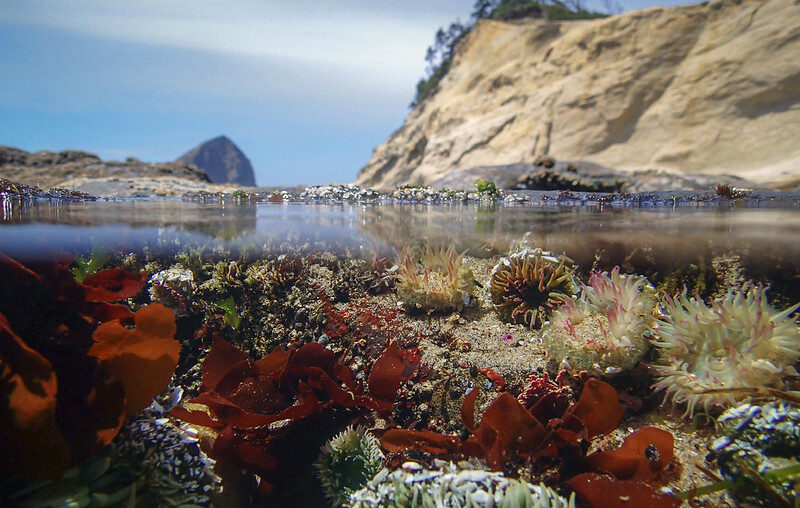 Cape Kiwanda has a marine garden with many tidal pools you can search through to see starfish and other sea life.  This is a great activity to do with children.  Please keep in mind that sea life and other animals should never be touched or removed from their habitat.  These are living creatures that should stay where they're found and not be taken home.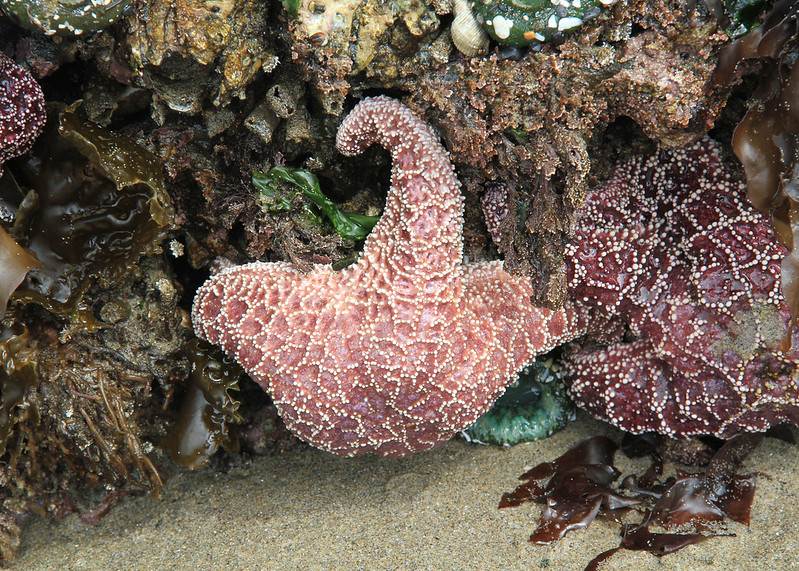 Bird watching is another popular activity in Pacific City, which is home to bald eagles, sea gulls, crows, ravens, pelicans, puffins, migrating Canadian geese, and herons.
Watch The Dory Boats Launch And Come In For The Evening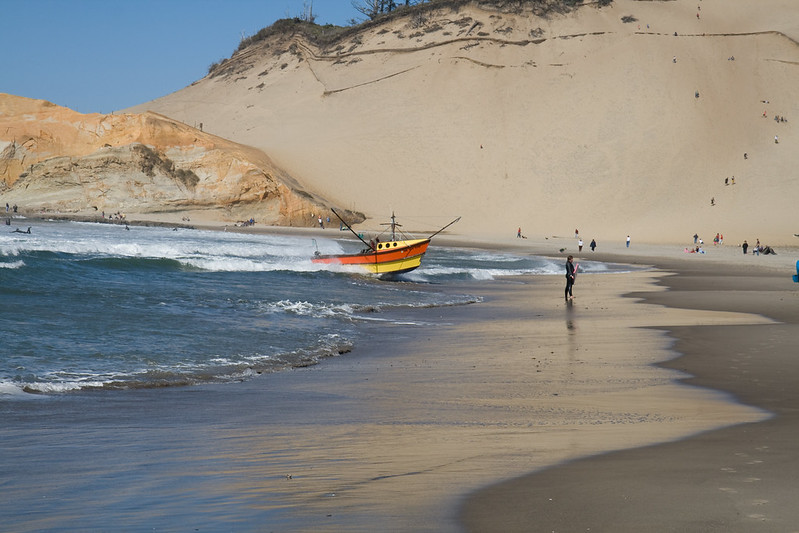 Watching the Dory Boats launch or come in for the evening is a fun event in Pacific City.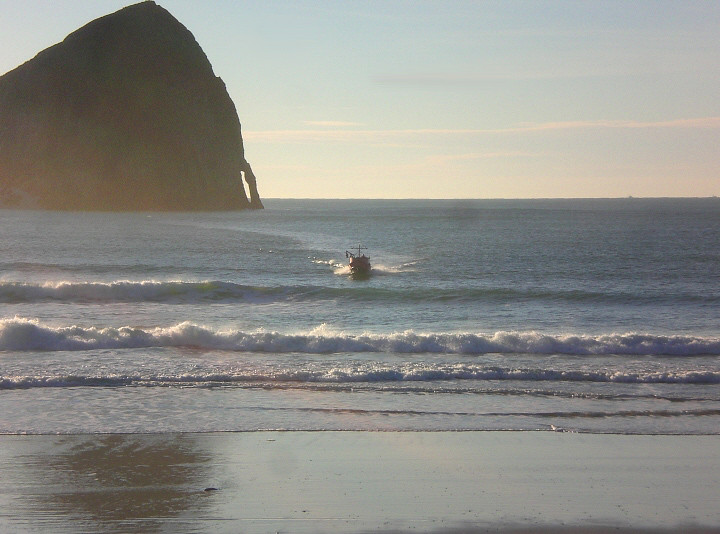 In the evening the Dory Boat fleet comes ashore at high speeds right onto the beach.
Learn To Hang Glide And Paraglide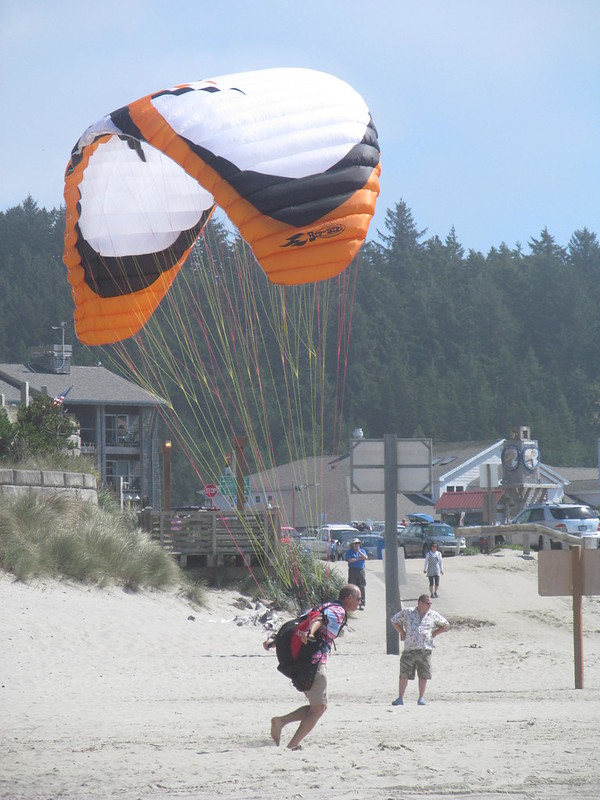 Hang gliding and paragliding have been a favorite activity in Pacific City for over forty years due to the excellent winds and high dunes of Cape Kiwanda.
Anyone who is able to move their own body weight and sprint is able to take introductory lessons.  Lessons start low down on the flat beach, and progress upward to the higher dunes.  Take a look at the hang gliding lessons a man is taking in the video below:
During warm months the Oregon Hang Gliding School trains those who want to get certified, as well as those looking to try it out for the first time.
Every June the Kiwanda Single Surface Hang Gliding Festival takes place in Pacific City, hosting fun spot landing contests, as well as other activities for hang gliding enthusiasts.
Are you interested in other places to visit along the Oregon Coast?  Check out our Oregon Coast Guide, Hike to God's Thumb in Lincoln City, and find all the best spots to search through tide pools on the Oregon Coast.
Please Note: Activities such as hang gliding, paragliding, hiking, swimming, and exploring are at-your-own-risk activities.  Please learn about the danger of sneaker waves before visiting the coast.
Please follow the seven principles of Leave No Trace when visiting our gorgeous natural areas to keep them pristine and open to the public for generations to come.
What's your favorite thing to do in Pacific City Oregon?  Let us know and share your photos with us. Tag the friends and family you want to go with!