Say it with us: "YAH-hots". Yachats, Oregon is a quaint ocean town often called "The Gem of the Oregon Coast". Bounded by the dense woods of the Siuslaw National Forest, the dramatic ocean views and mountainous environment give Yachats a distinct natural appeal. From all the local attractions to the art galleries and gift shops, this town is by far one of our personal favorite Oregon Coast destinations to explore. Read on to discover why.
Where is Yachats, Oregon?
---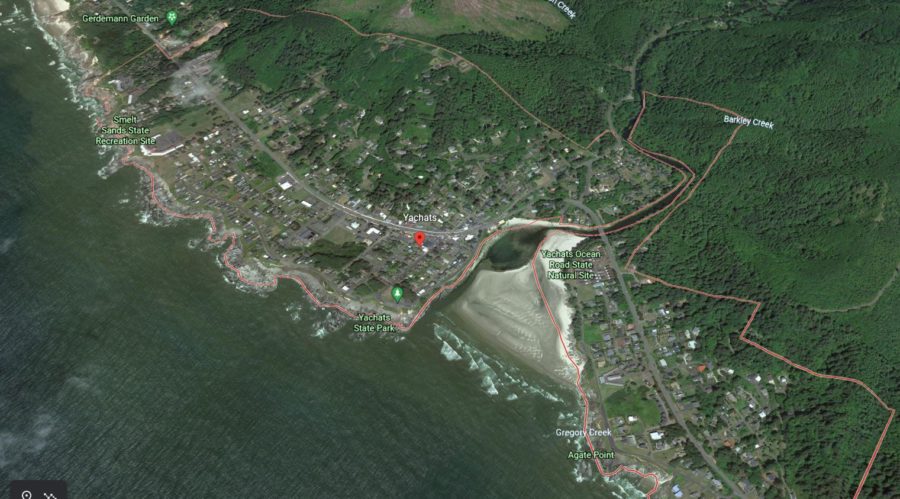 Yachats is Nestled Between the Alsea and Yachats Rivers on the Central Oregon Coast
The Alsea River has been touted as one of Oregon's best-hidden fishing gems. Catch winter Steelhead here, as well as fall runs of Chinook Salmon in Alsea Bay which is close by in Waldport. During the summer months, the Alsea River attracts swimmers, boaters, and crayfish lovers ("crawdads" to we locals). A few spots along the river are suitable for many water activities including tubing and angling.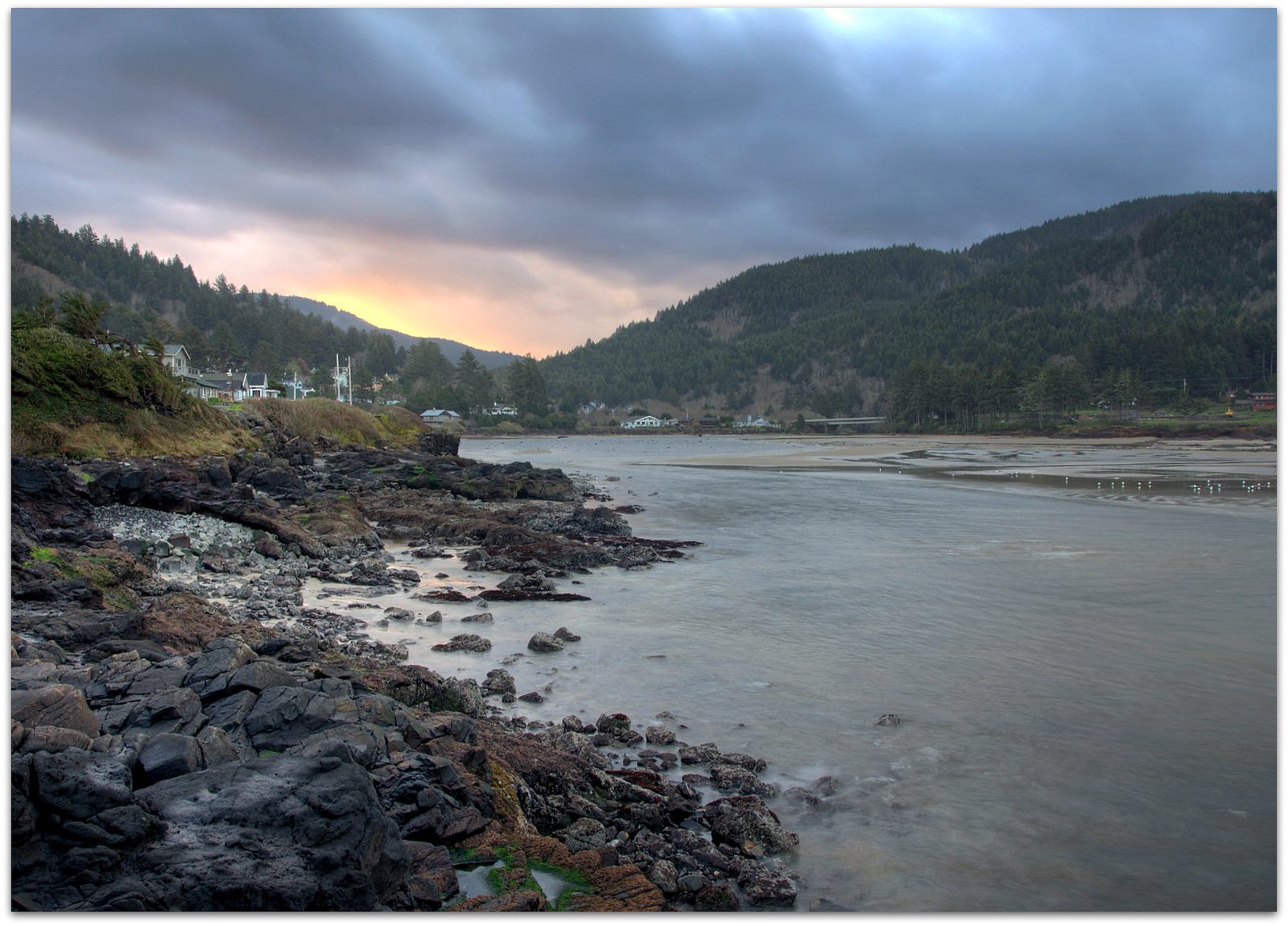 Yachats, Oregon is Steeped in Native American History
Today you can hike Amanda's Trail, paying homage to the Coos woman, Amanda De-Cuys. Her 1864 story is tragic, but her spirit remains, keeping watch over the hiking trail which now bears her name.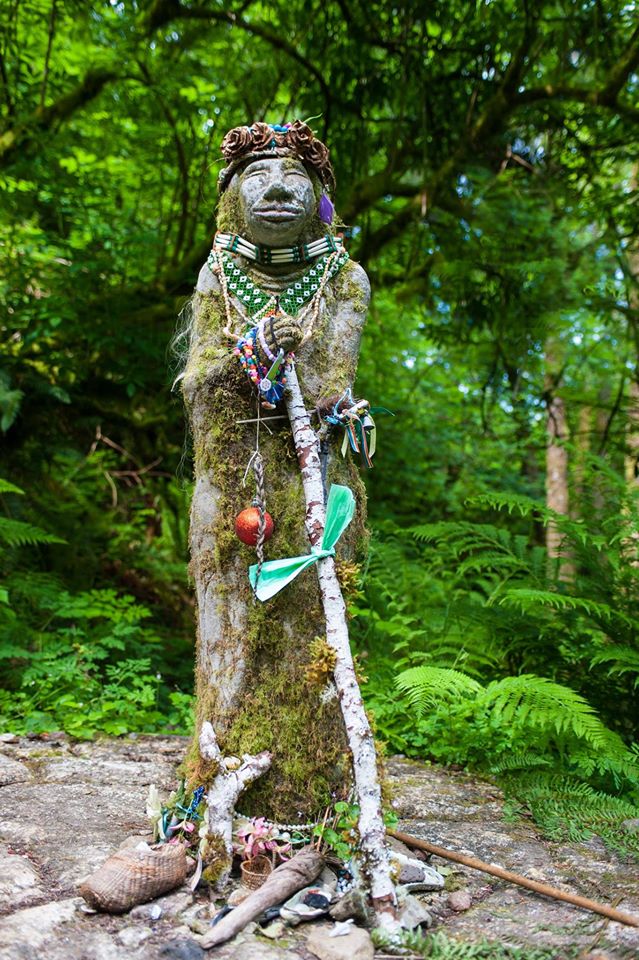 Indigenous Peoples lived seasonally and fished along the coast and the Yachats River, which is supported by archeological evidence, such as piles of shells, or middens, found along the oceanside bluffs in the Yachats vicinity.
The Ya'Xaik were a band of the Alsea Tribe and lived for many thousands of years in what is now Yachats. These hunter-gatherers would spend their summers on the coast and their winters inland, feeding on sea life, deer, and whales, among the bounty of coastal food sources.
---
Related: Lincoln City, Oregon: Things To Do, Where To Stay, Where To Eat
---
Things to Do in Yachats, Oregon
If You Have Time For a Day Trip, Head East to Alsea Falls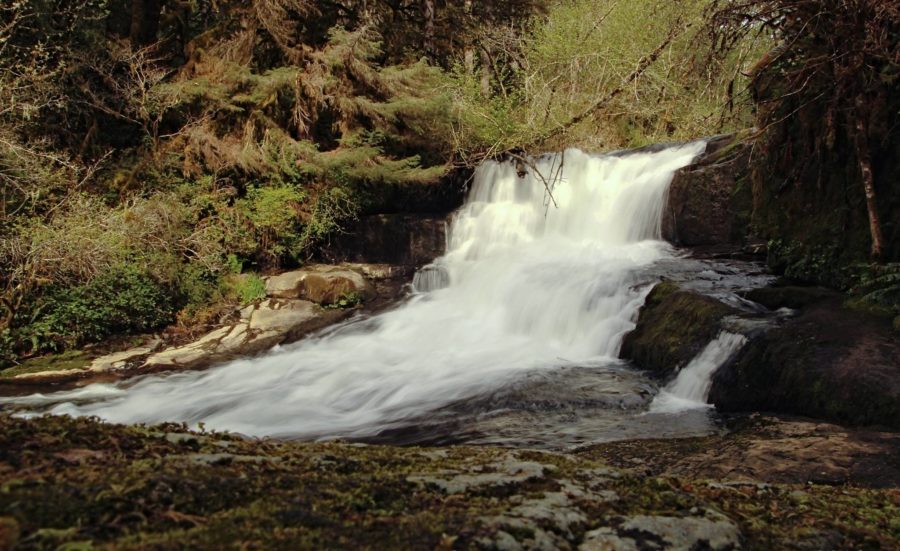 Alsea Falls is just over an hour north of Yachats to the town of Waldport, then east through the Siuslaw National Forest. When you get there, the hike to the falls is an easy 2.4 miles out-and-back. The recreation site has 21 overnight campsites that accommodate visitors looking for single or group campsites.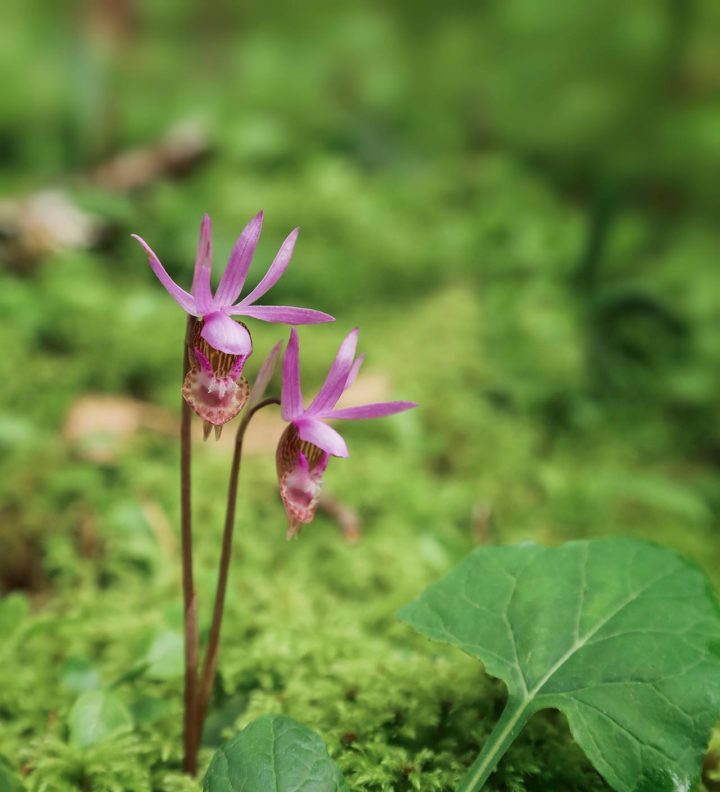 Cycle Miles of Gravel Backroads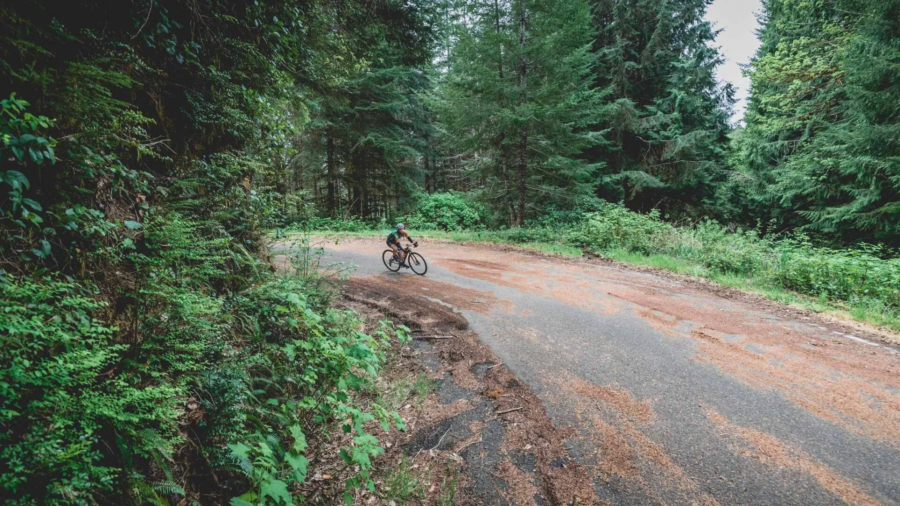 The Central Oregon Coast contains hundreds of miles of trail systems perfect for mountain biking. Check out some of the best at "Hike, Bike, Paddle" to plan your next cycling adventure trip in the Yachats area.
Visit The Covered Bridge On The North Fork Of The Yachats River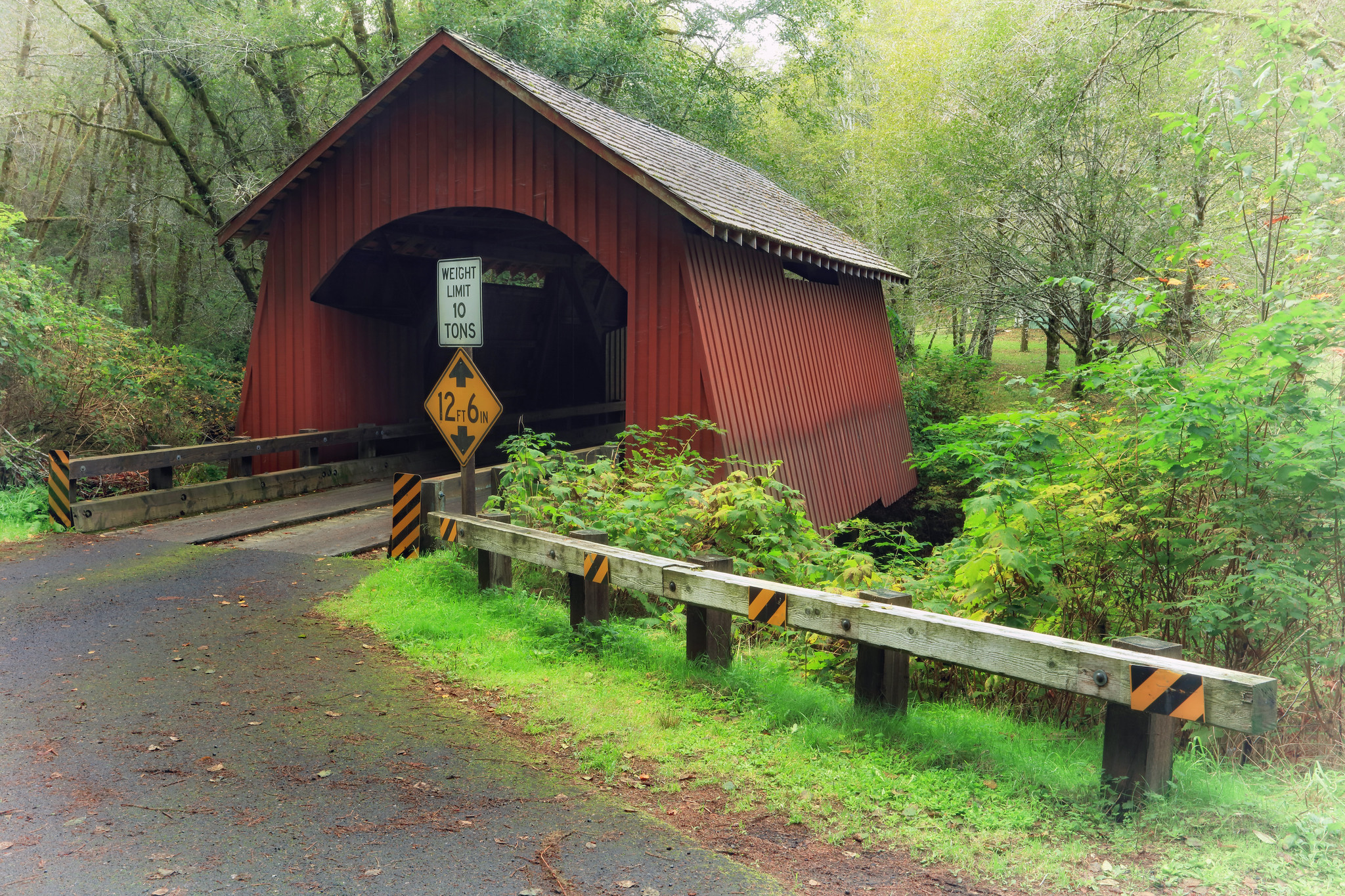 Up North Fork Yachats River Road, a red-painted, rustic, covered bridge spans the river. The bridge was built in 1938 and is only seven miles from the Pacific Ocean. In 1989 the bridge was rehabilitated and repaired to what you see today.
Visit Yachats During a Local Festival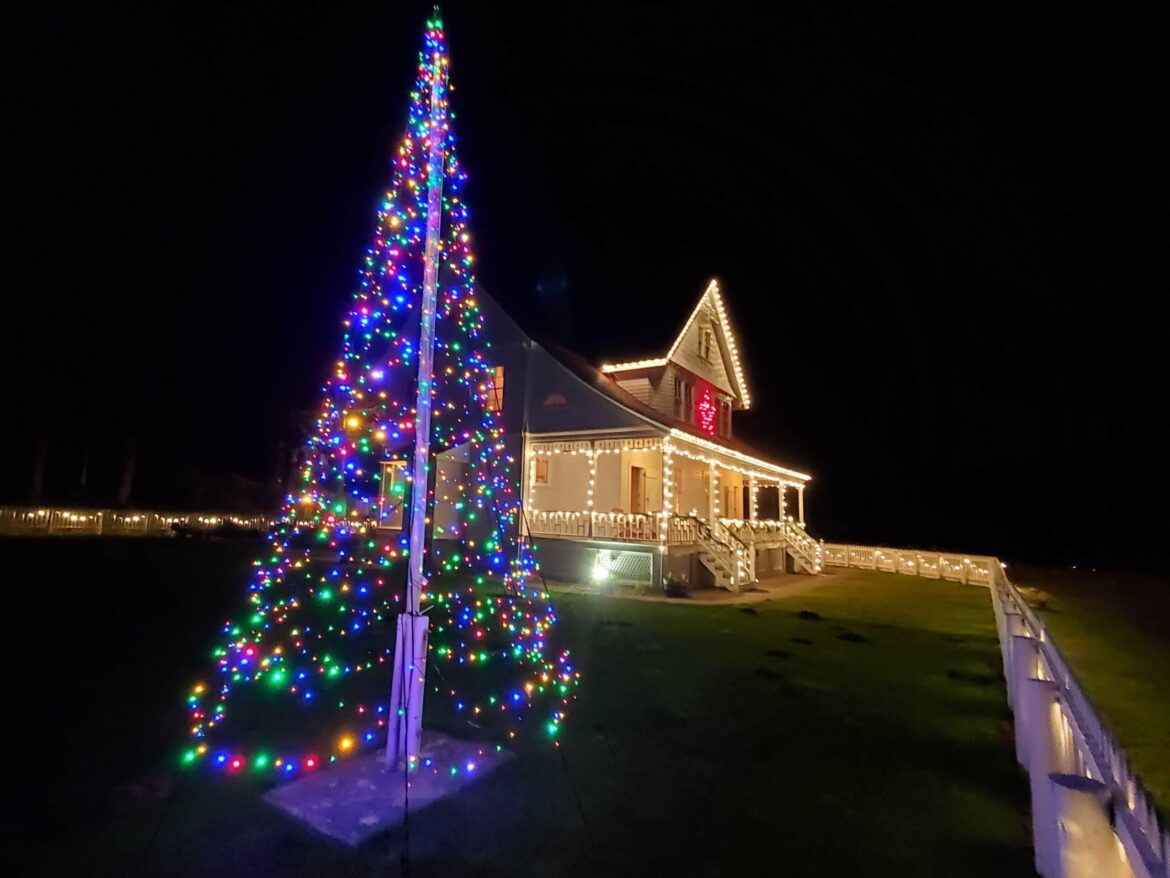 There's something going on year-round in this town. The Yachats la de da Parade is held each July 4. The Yachats Classical Music Festival also takes place in July and the Yachats Village Mushroom Festival in October. There is the Yachats Celtic Music Festival in November and a Victorian Christmas Open House each December, held at the lighthouse on Heceta Head.
Make a Stop to View Heceta Head Lighthouse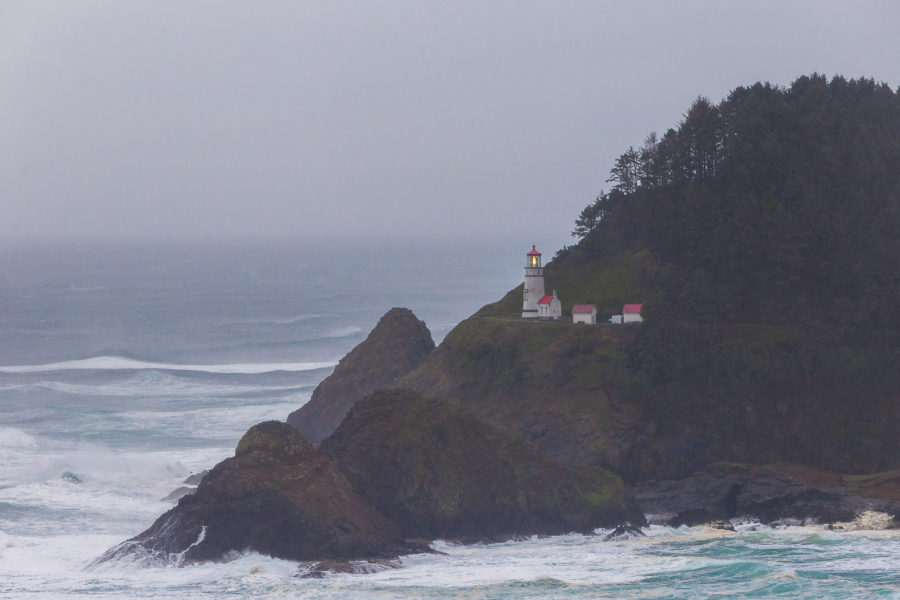 You can simply view the picturesque 54-ft tower from a pullout on Hwy. 101, or even better, experience it closeup. This is one of Yachats' star attractions.
Perched atop 1,000-foot-high Heceta Head, the lighthouse is one of the most photographed on the coast. To no surprise, this one is one of the most famous Oregon lighthouses. The light atop the 56-foot tower was first illuminated in 1894. Its automated beacon, seen 21 miles from land, is rated as the strongest light on the Oregon coast.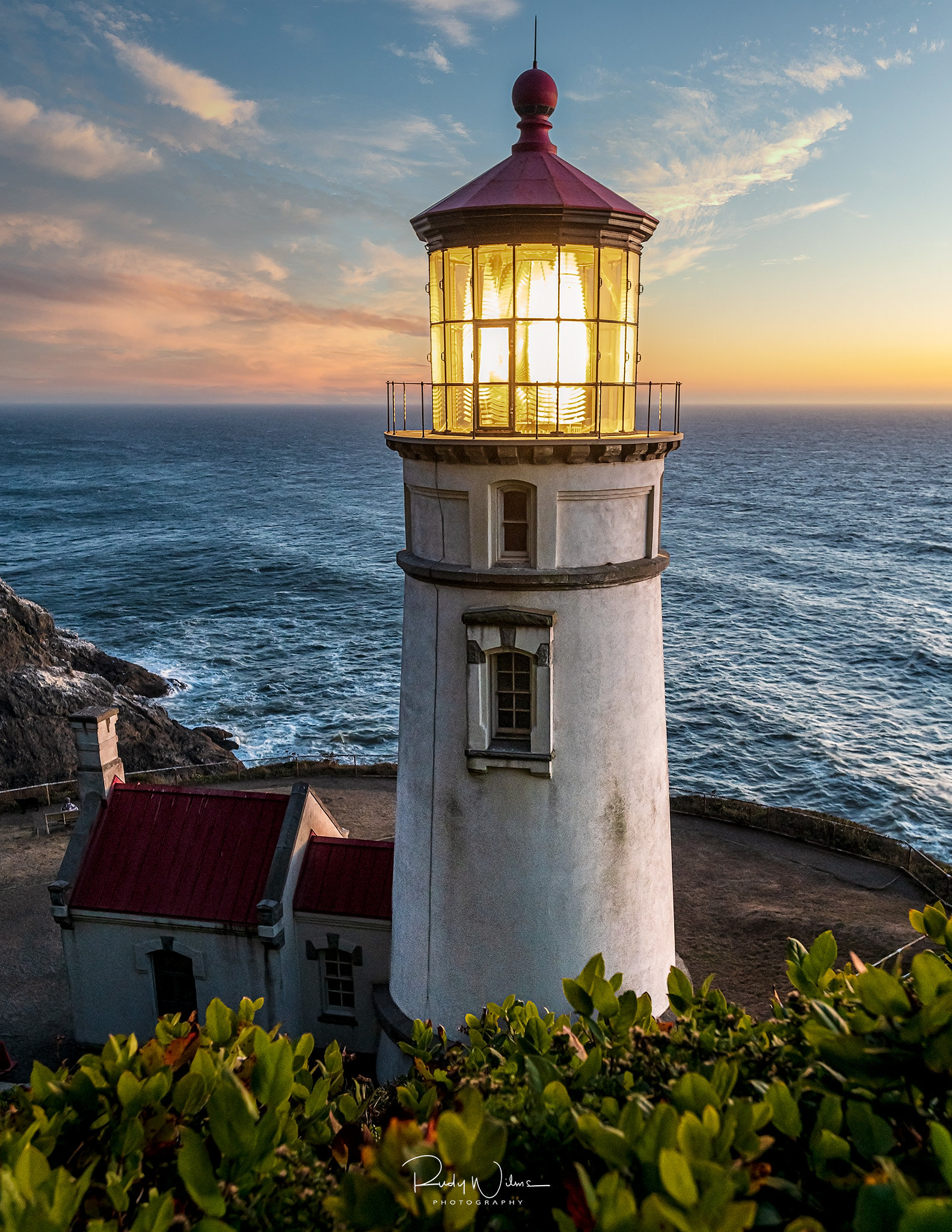 Take the half-mile Heceta Lighthouse Trail past the Lightkeeper's Cottage, which is actually a working bed & breakfast you can book to stay at. Check out our article with all the information you need to secure your overnight adventure.
The secluded beach is fantastic as well; a great place to relax, have some rockhounding fun, or eat a picnic lunch with friends and family.
---
Related: Road Trip To All 11 Oregon Lighthouses
---
Visit the "Little Log Church" Museum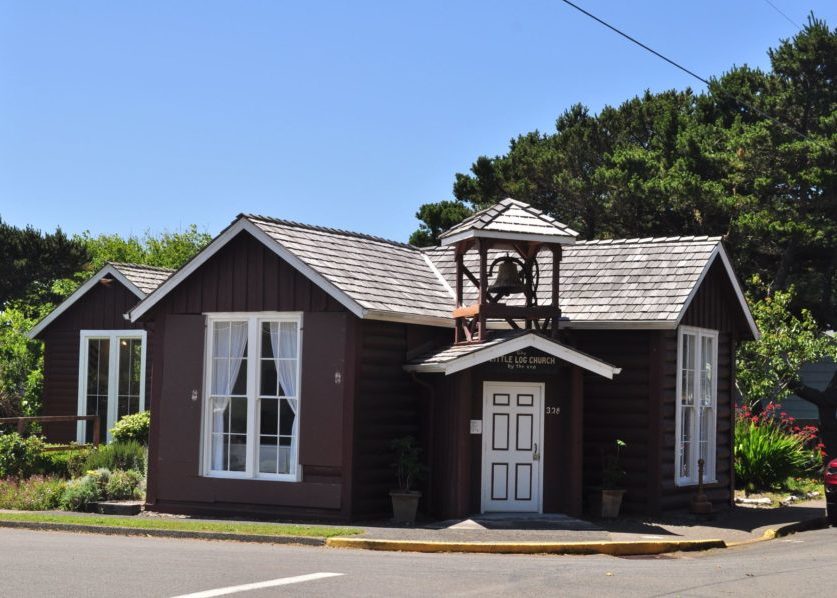 In downtown Yachats, Oregon, you can walk through town to the historic Little Log Church Museum. Built by community volunteers with timber hauled down the Yachats River, The Little Log Church was completed in 1930. It became a museum in 1970 that houses settler exhibits, an extensive shell collection, and works of local artists and authors. It is staffed by volunteers and opens to visitors daily except Thursday. The charming building is also available for rent to private parties for weddings and receptions.
The Wonder of Cape Perpetua Scenic Area is Just a Few Miles South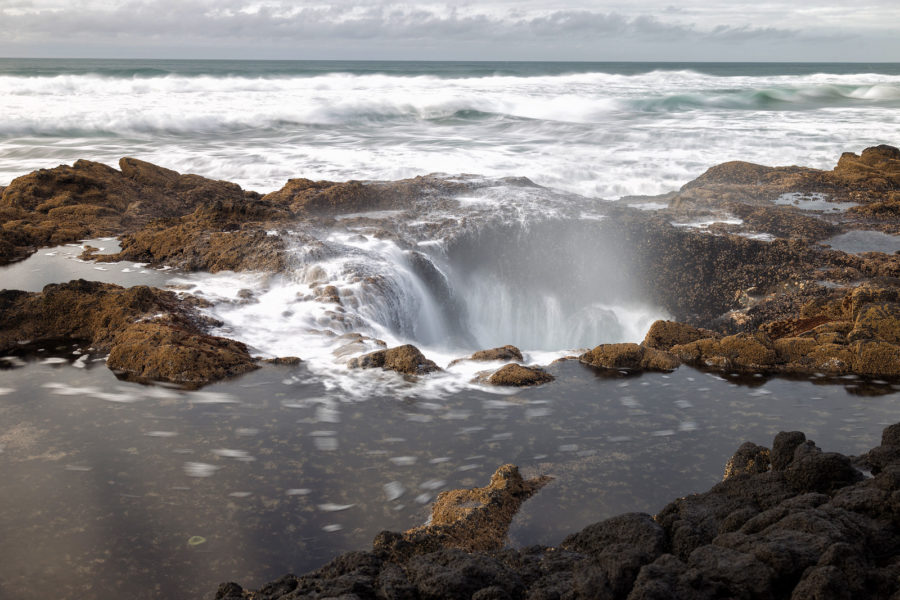 Towering 800 feet over the ocean, the Cape Perpetua headland is the highest viewpoint accessible by car and the highest point on the Oregon Coast.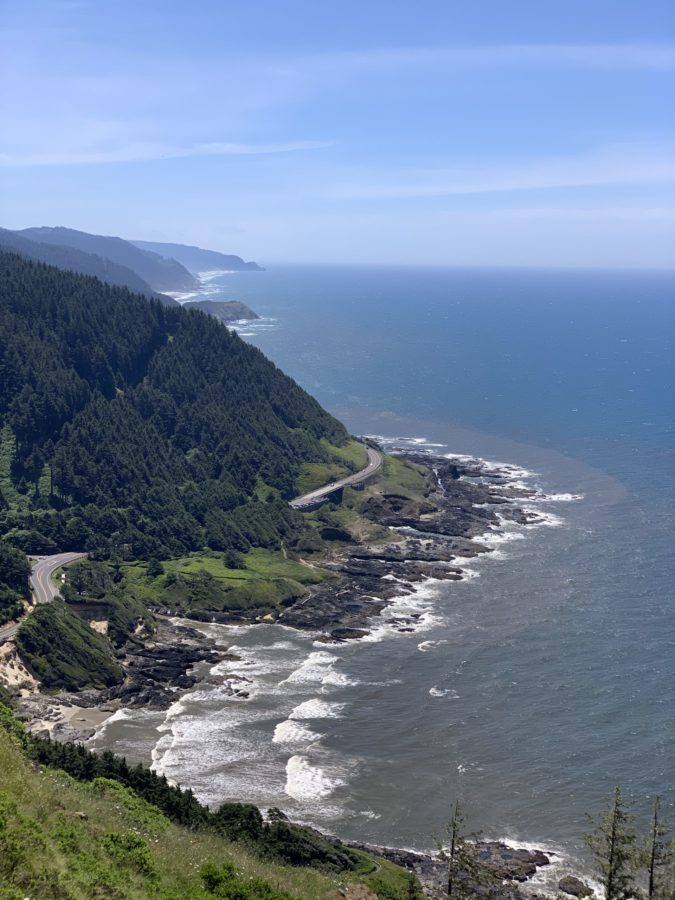 Cape Perpetua Scenic Area encompasses 2,700 acres of coastal habitat and the point was set aside for its exceptional ecological characteristics. A 26-mile trail system offers many opportunities to experience this lush and diverse temperate rainforest. From the visitor center in the main parking lot, you'll have a great view of all the beautiful scenery.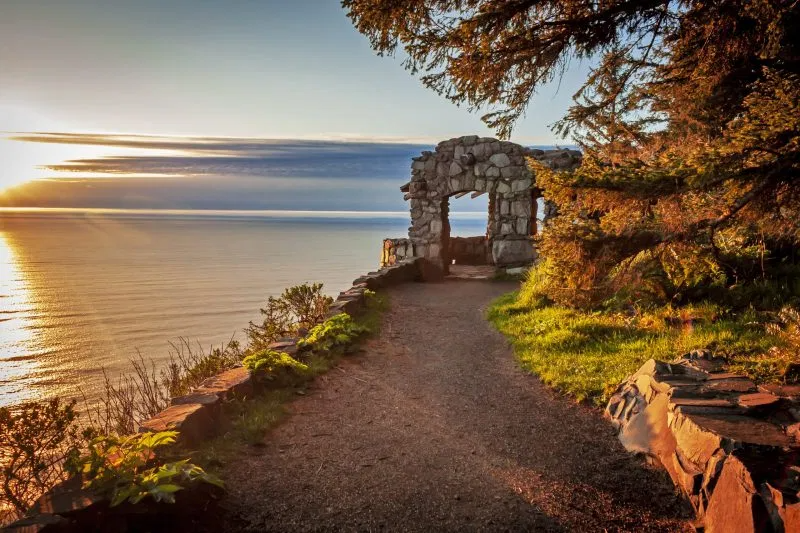 People have been part of the Yachats landscape for at least 6,000 years and Cape Perpetua Scenic Area bears evidence of this rich history. Archaeological sites provide hints into the village life of the Native American Alsea people, who called this area Halaqaik. When British explorer James Cook saw the headland in 1778, he named it for Saint Perpetua.
The tide pools here are amazing, as are the natural rock formations that interact with seawater at this point to form wonders like Thors Well, The Spouting Horn, and Devil's Churn.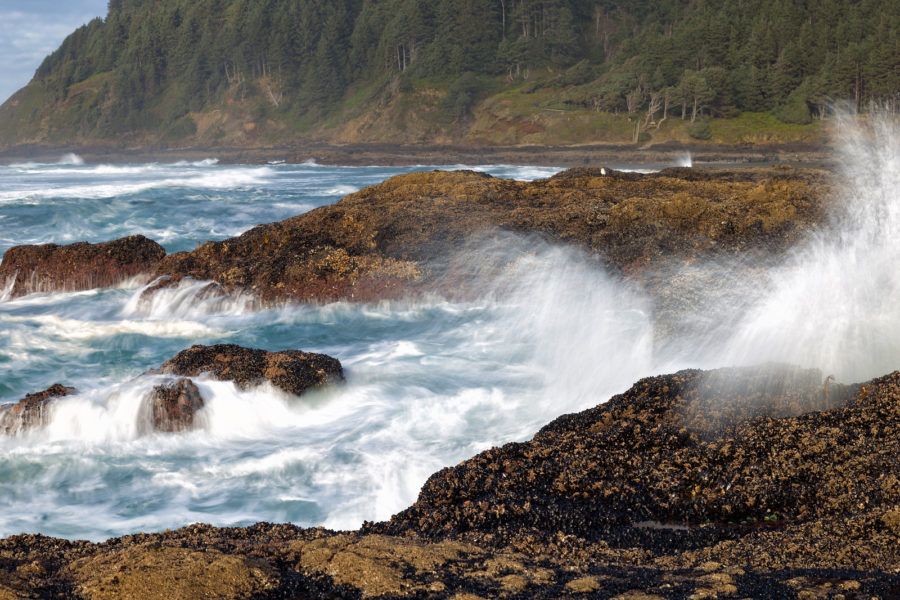 See The Natural Wonders Of Thor's Well
Thor's Well is one of the most popular attractions along the Oregon coast, not far from Yachats. Some have called it the drainpipe of the Pacific Ocean because it appears to suck the water away before spitting it back up violently into the air.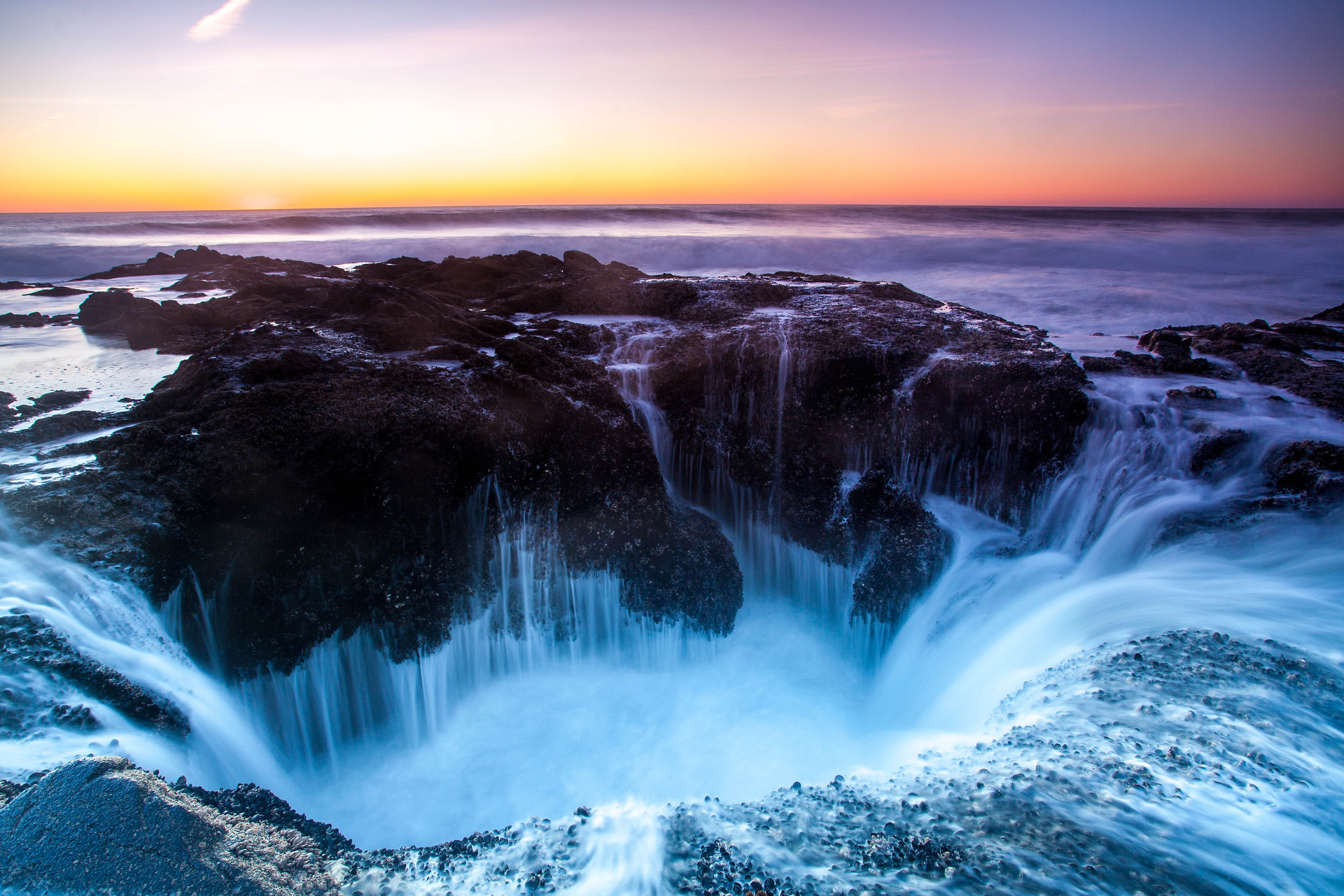 ---
READ MORE: Everything You Need to Know About Thor's Well
---
Bring the Kids to Yachats Commons Park
A favorite of locals, this park features a wetlands trail, a fun playground to let children run around in, and is adjacent to a charging station.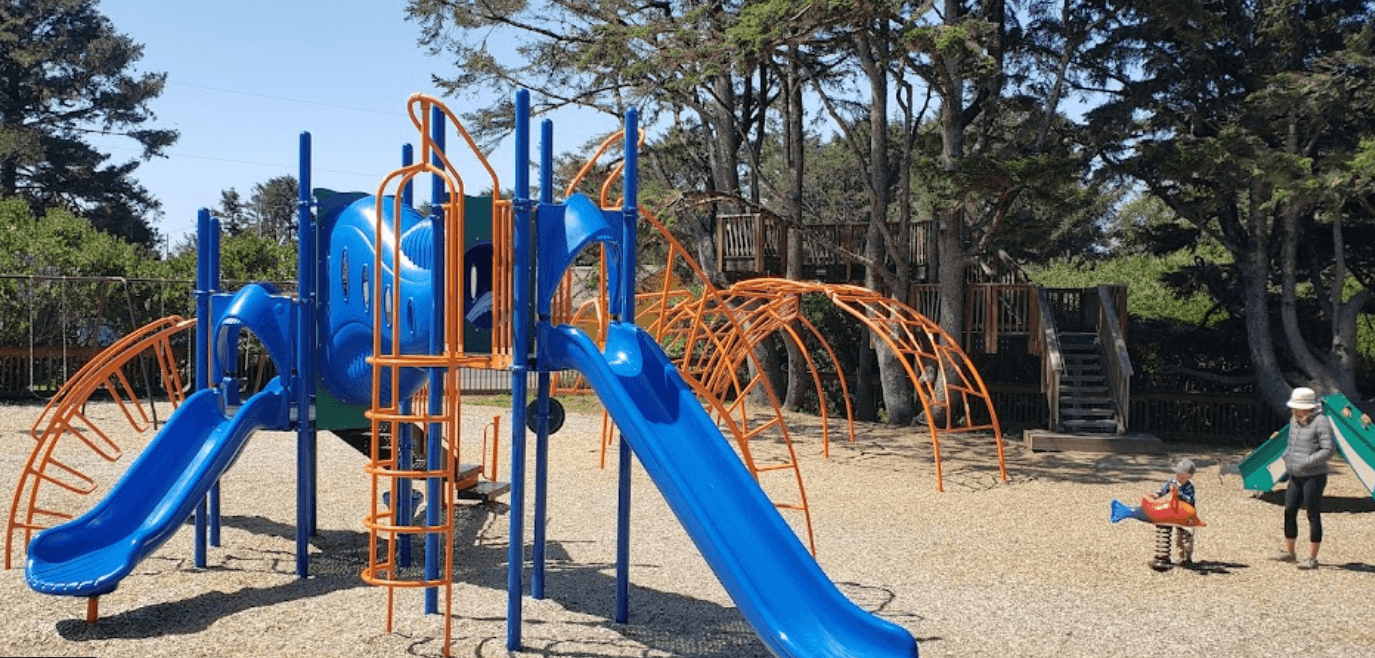 Explore Touchstone Gallery in North Yachats
As art galleries and gift shops go, Touchstone Gallery has a little bit of everything in the way of "art to lift your heart, mind & spirit". You'll find local, handmade goods, jewelry, sculpture, photography, and so much more at this charming spot.

Take in Yachats State Park
This is a small but beautiful scenic area in the south part of town, and a must-stop for the natural attractions it offers. Yachats State Park offers incredible views at high tide from the ADA-accessible viewing platform where visitors can spot whales and sea lions. During low tide, take a steep path down the rocks to do some tide pooling.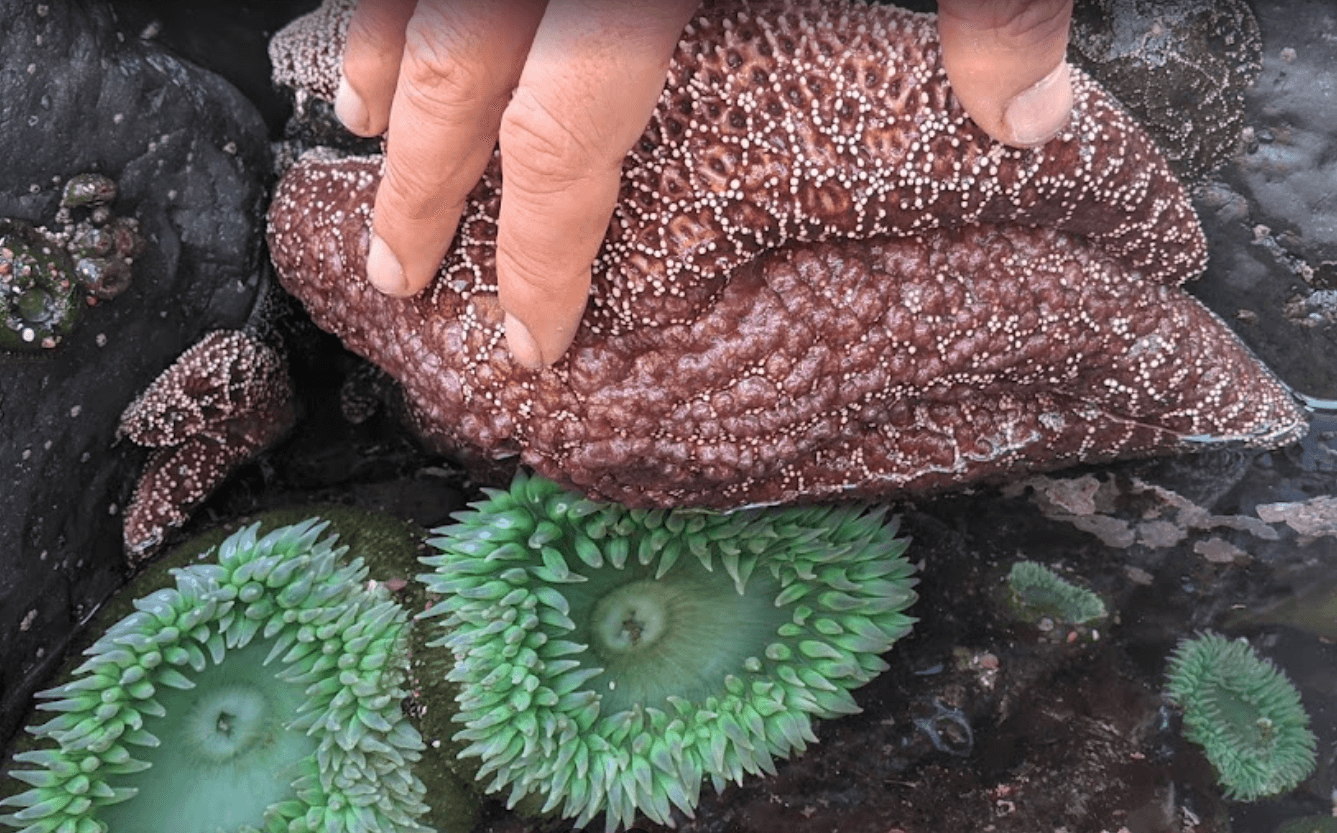 Yachats State Park is just a few blocks away from the town gift shops, restaurants, and visitor center at the Yachats Chamber of Commerce.
Where to Eat: The Best Restaurants in Yachats
Get a Burger and a Drink at the Award Winning Yachats Brewing + Farmstore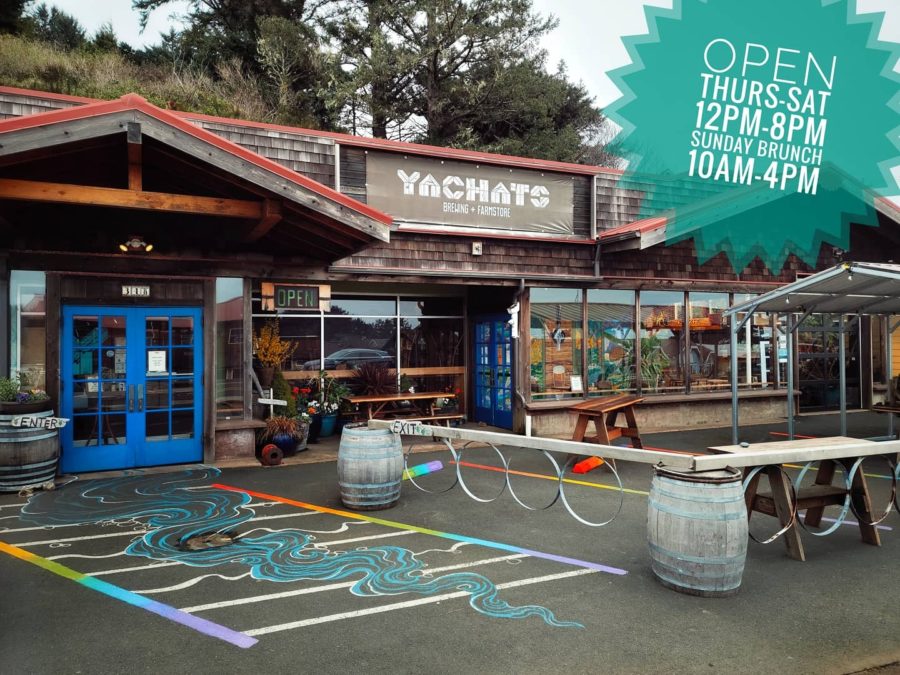 Yachats Brewing + Farmstore was founded by Nathan and Cicely Bernard in 2013. Starting with a building originally built as a bank in 1965, Nathan and Cicely have transformed the space into a thriving center for local food, great beer, and coastal culture.
Remnants of Yachats' logging roots backdrop the vibrant color, texture, and flavor of locally grown produce, pasture-raised meats, craft beers, and house-fermented vegetables. The restaurant/taproom features 30 taps, including 15-20 of their award-winning beers and house-made probiotic beverages, such as Kombucha, Jun, and Kefir soda.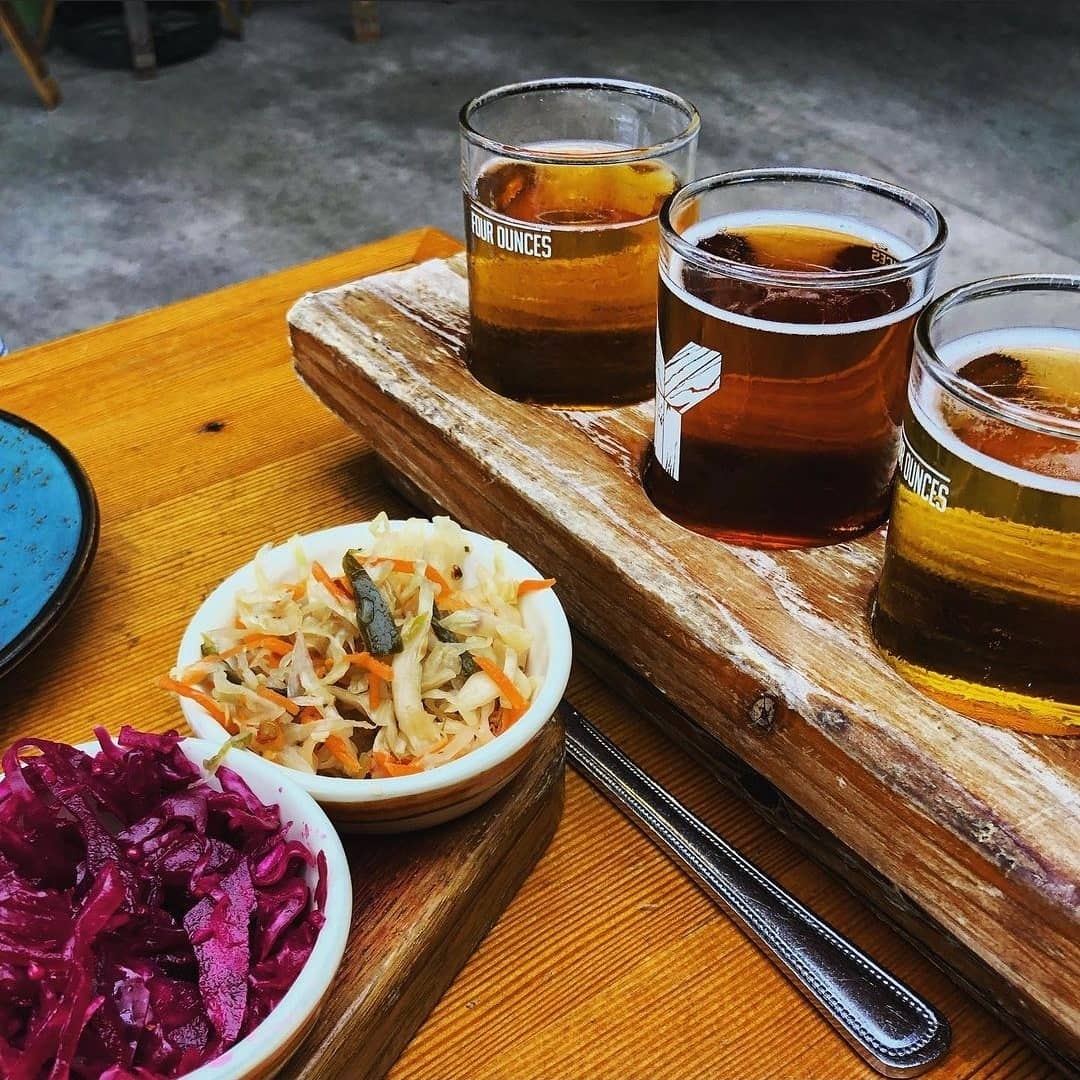 Everything here reflects the Bernards' efforts for sustainability, from their Biodiesel-powered brewhouse, 100% composted food waste, and spent brewing grain that goes to feed local Yachats livestock.
Find their menus at yachatsbrewing.com and follow them on Facebook.
Stop For a Fresh Bite at Luna Sea Fish House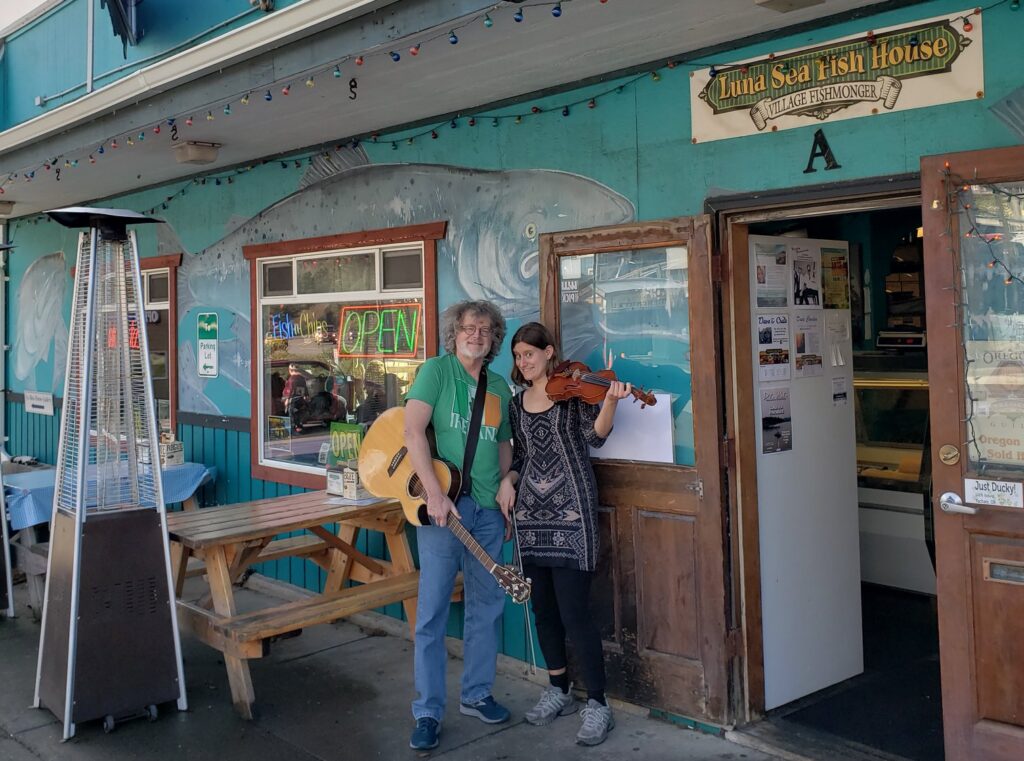 Luna Sea Fish House is actually owned and operated by a real, local fisherman: Robert Anthony. The Yachats location has been open for more than 10 years, serving fish caught fresh off Robert's boat. Here you'll find indoor and outdoor dining accommodations and well-behaved dogs are welcome to join their families in eating outside. Other awesome things include artwork by local artists and live music performances by local bands and soloists. Stop in for breakfast, lunch, and dinner.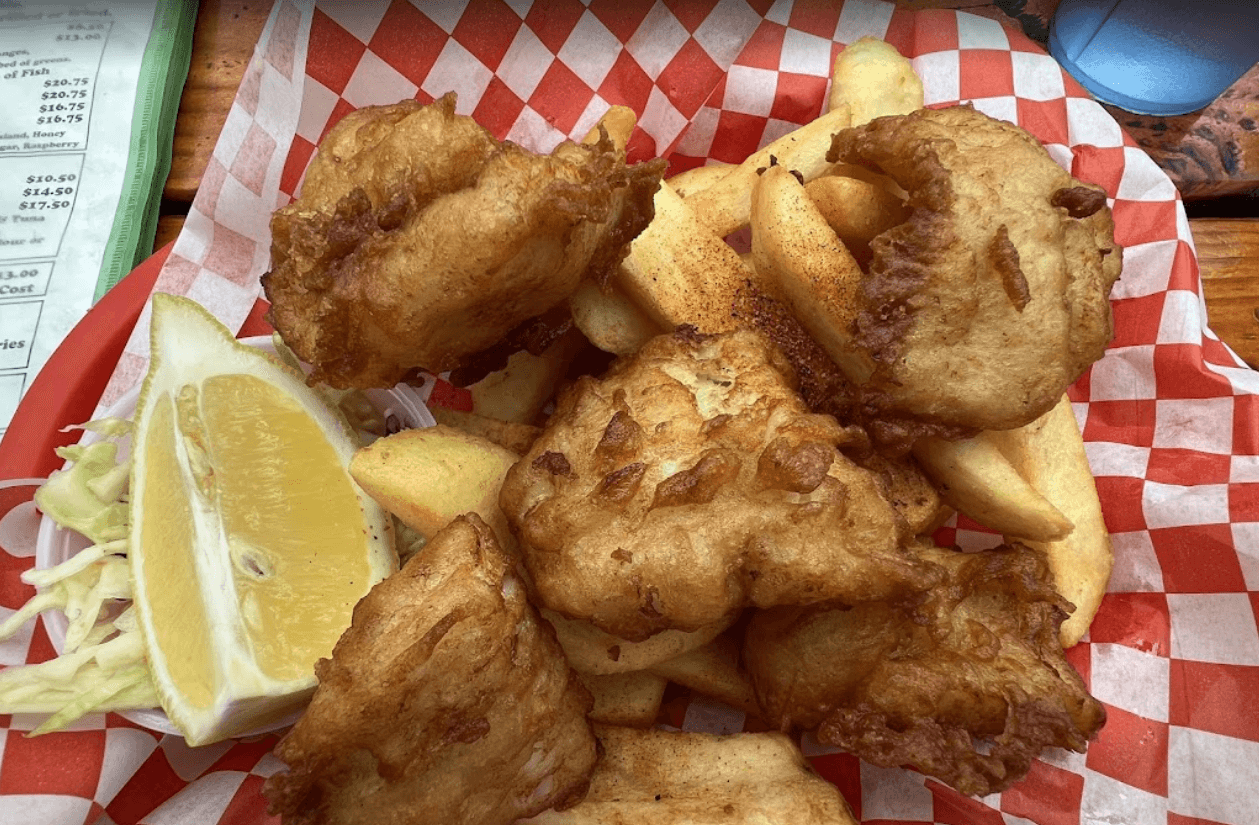 The restaurant also has a fresh fish case where you can buy a variety of the best fish and fresh seafood straight off the boat! Salmon and Albacore are their specialties but they also have bay shrimp, local halibut, Manila clams, Newport oysters, scallops, and Alaskan lingcod.
Try the Crab Cakes at Ona Restaurant and Lounge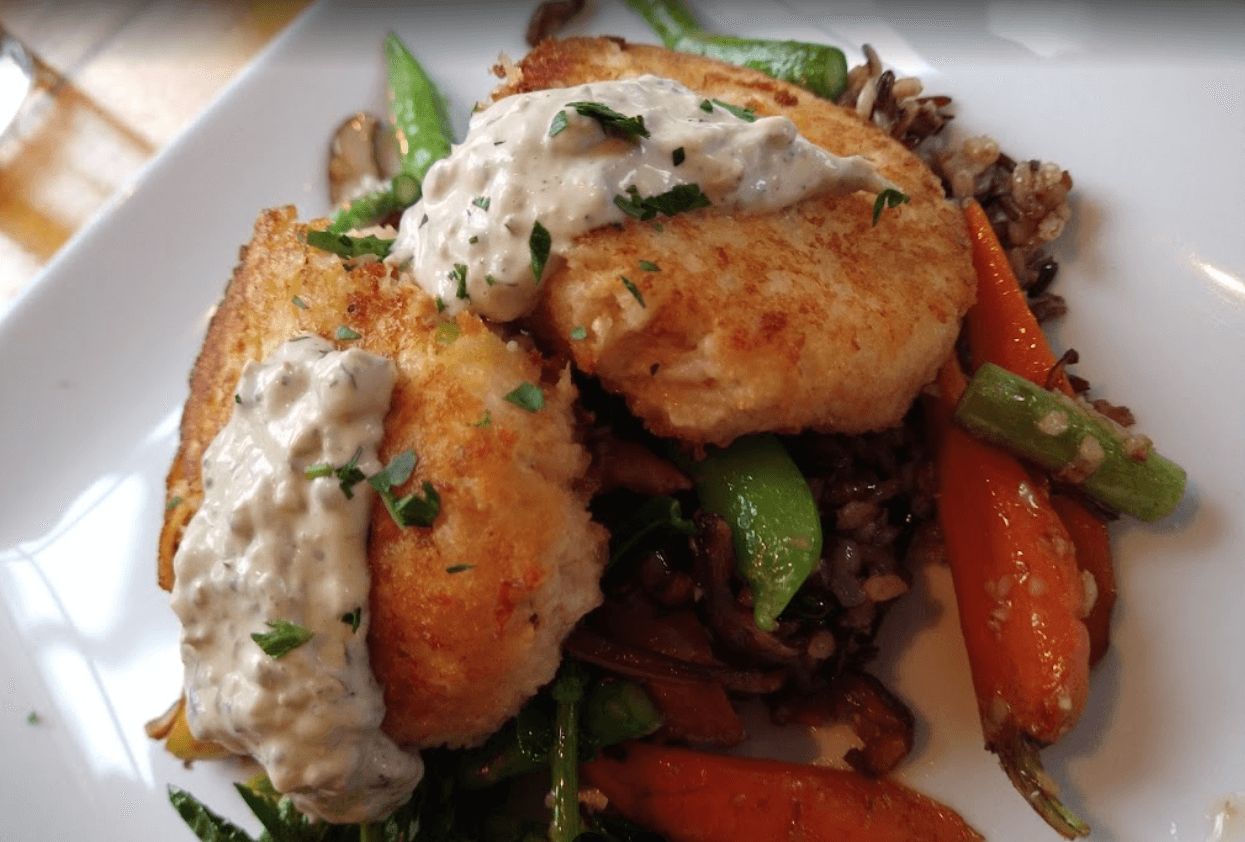 If fine dining is what you're after, Ona Restaurant really delivers with friendly staff, an extensive menu, great service, and a friendly atmosphere. Guests frequently rave about the great food, full bar, awesome dessert, and amazing seafood dishes. One particular stand out at the restaurant is the Manilla Clam Chowder, made with pepper bacon and cream. You'll also want to try the Crab Cakes Dinner, served with caper remoulade, heirloom rice, and fresh vegetables.
Where to Stay In Yachats, Oregon

Stay a Night or Two in a Room at the Overleaf Lodge and Spa in Yachats
The Overleaf Lodge & Spa is a family-owned business, and they pride themselves on making each guest, employee, and community member feel at home and comfortable. The Lodge opened in 1997 after being designed and built by their founders and owners, Jerry and Georgia Roslund.
Located on the cliffs of Yachats overlooking the ocean, the Lodge is a place unlike any other on the Oregon Coast. They offer an unforgettable experience for guests looking to get away, relax, refresh, and enjoy the beauty of the scenery.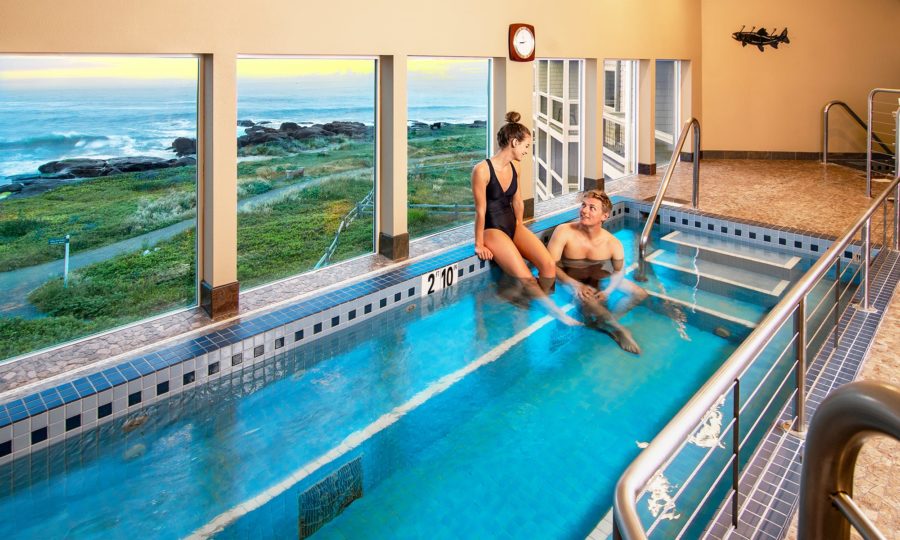 The Roslund family also operates two additional properties, The Fireside Motel and the Overleaf Village where you can rent quaint cottages. These two properties are also pet-friendly, so feel free to bring Fido along.
Last But Not Least, Grab Some Ice Cream at Topper's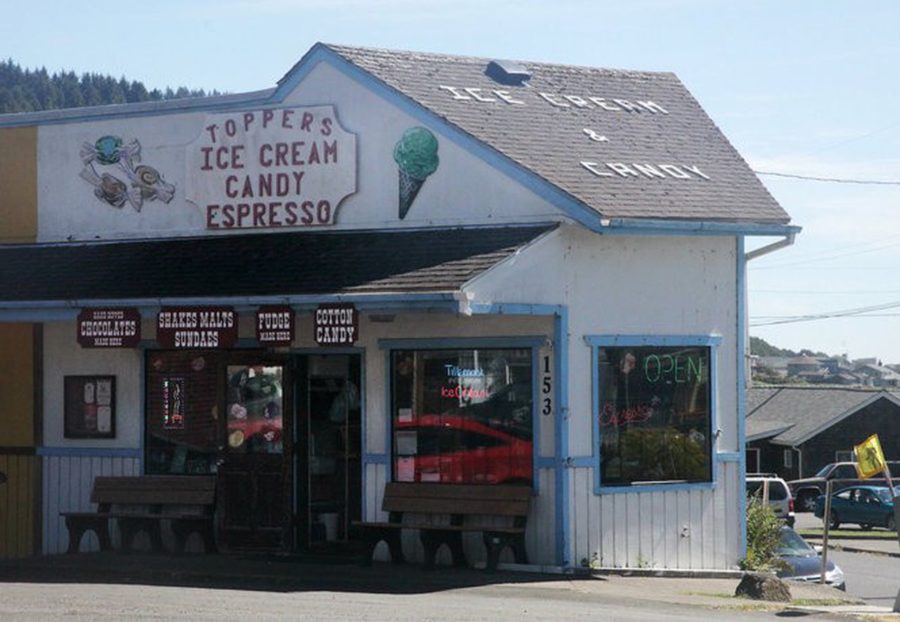 This is ALWAYS a stop for me on a trip through Yachats, and one of my favorite attractions. The lines can be long, especially during the heat of summer, but feasting your eyes on the menu will suffice until that milkshake is in your hands.
Both Tillamook and Umpqua ice creams are served here, making up dishes, shakes, and sundaes. There's a full espresso bar for that pick-me-up as well. Housemade fudge & chocolates, salt-water taffy, and other delicious candies round things out.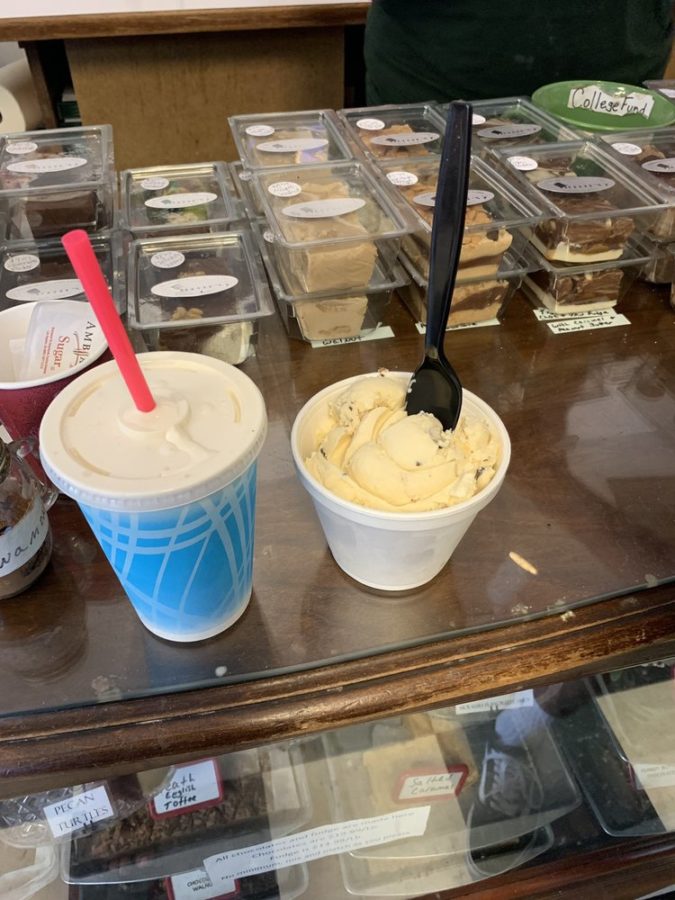 Planning a road trip? Discover more great Oregon coastal towns here. Looking for the perfect beach to dip your toes into the sand? We've got you covered with our list of best beaches in Oregon.
More Oregon Coast Towns To Visit