Scenic, and dark. Beautiful, and haunting. Amanda's trail on the Oregon coast is more than just a pretty spot to hike, it's a place of reflection on Oregon's dark history of forced relocation of native peoples. Visitors come here to hike in Oregon's coastal rainforest, to see the brand new 142 foot suspension bridge, and to remember Amanda, a 50 year old Native American woman once forced to leave her home and march for 10 days barefoot over sharp basalt, leaving behind her a trail of blood and tears.
History Of Amanda's Trail
View this post on Instagram
Today we often forget that many of the public lands owned by Oregon were taken forcibly from the people that once owned them: the native people of Oregon who lived here before settlers arrived. Oregon is well known for it's gorgeous hiking trails and beautiful state parks, but some of these areas also represent a dark history of forced relocation of the native peoples that lived here. Amanda's Trail in the Cape Perpetua Scenic Area near Yachats is a reminder of the people who were forced to suffer hardship as they were forcibly removed from their homes and made to relocate.
Amanda's Trail is a 5.9 mile stretch of trail on what was once the Coast Indian Reservation, which you should most definitely read about on the Oregon Encyclopedia page. The reservation, established in 1855 was supposed to be a new permanent "forced" residence of local native Americans who had been removed from their lands. "Exterminators," as some volunteer militias were known, also decided to forcibly relocate other tribes from southwest Oregon to this location as well. Just 20 years later the people living on this reservation would once again be removed and forced to another location so settlers could have this land too.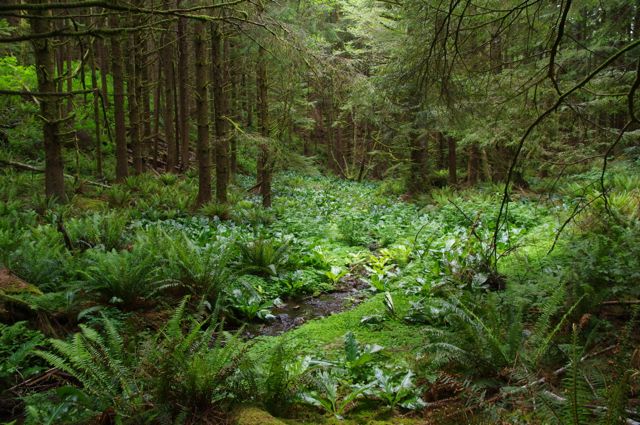 For years, people ran away from the Coast Indian Reservation, where life was hard, abuse was rampant, and people were starving. The US Military was tasked with tracking these people down and marching them back to the reservation. One of these people that was marched back was a 50 year old blind Coos woman named Amanda. In 1864 she was married to a white settler and living with their young daughter near Coos Bay 50 miles away from the reservation. She was 'caught' by the military and forced to leave her family and home behind, and was then marched back to the reservation barefoot. At the time there was no trail to follow, and walking the route was difficult and dangerous.
The trip was so hard that those in charge proposed that the group leave all the women behind to die because they were moving too slowly and were only going 10 miles per day. At one point the group passed over sharp basalt rocks, and Amanda, barefoot, cut her feet up. The group and Amanda continued onward, Amanda leaving a trail of blood as they walked. It was a 10 day trek of misery that finally led the group to the Coast Indian Reservation. This was a scene that would play out again and again during the 20 year life of the reservation.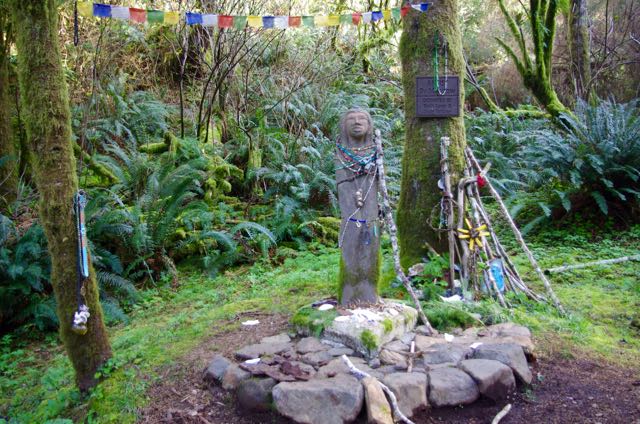 Fast forward 120 years later to 1984, when a trail planner named Loyd Collett learned about the story of the area and of 50 year old Amanda, a history that had mostly been forgotten by the people now living in the area.  Collett proposed that a new trail he was planning be named after Amanda and dedicated to the memory of all the Native Americans who had been marched along this stretch of the coast.
Amanda's trail opened to the public for use in 1998. Today, hiking this trail you'll find a statue dedicated to Amanda in Amanda Grotto.
Hiking Amanda's Trail And The New Suspension Bridge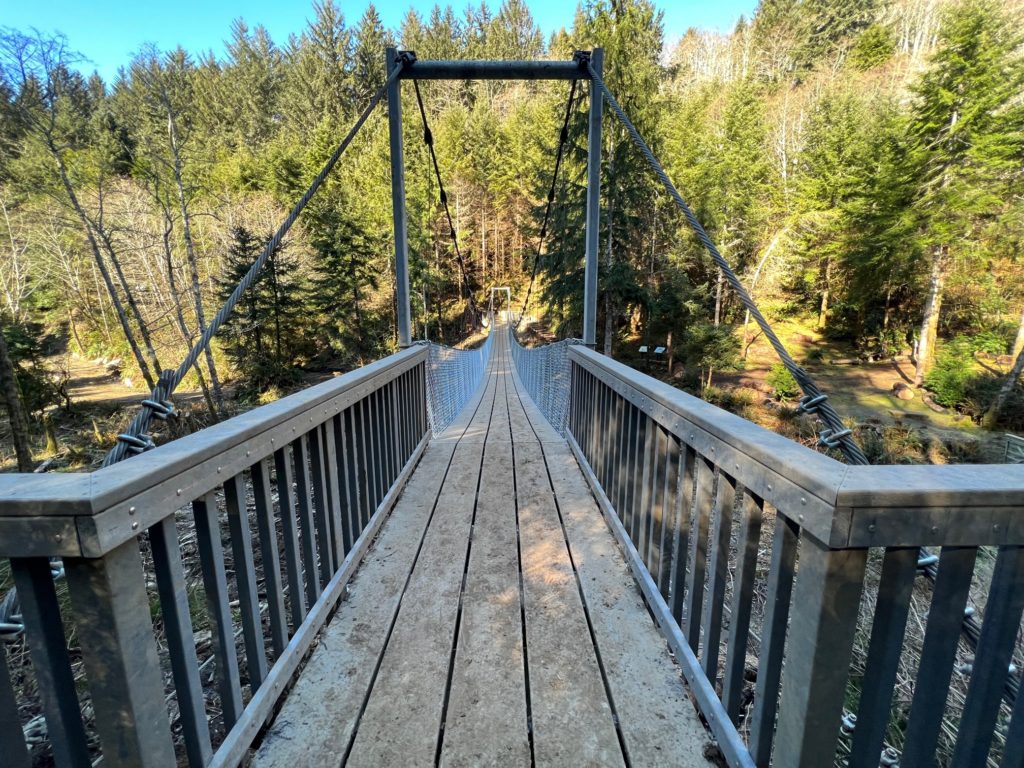 Amanda's trail is an out and back 5.9 mile section of trail along the Oregon Coast Trail.  The trail difficulty is rated as moderate, with a 1,450 foot elevation gain. The trail takes around three and a half hours to complete, and is well used. You can visit this trail year round, but be aware of inclement weather and plan accordingly. During rainy weather, sections of this trail can be muddy.
Please note, dogs are allowed on this trail, but must be kept on a leash.
Recently the Cascade Civil Corp of Redmond built a 142 foot suspension bridge along the trail at a cost of $434,000. Many people see photos of this suspension bridge and think it's the bridge at Drift Creek Falls, though this one is over Amanda Creek. This bridge is bouncy and can be intimidating for those who haven't crossed a suspension bridge before, but it's perfectly safe and considered by many hikers to be a highlight of this trail.
To access Amanda's trail, you must pay a $5 day use fee, or have a recreation pass.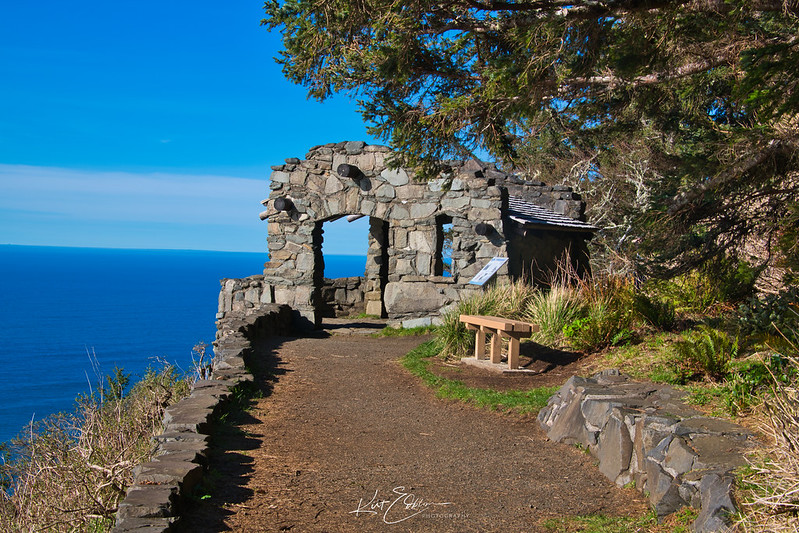 Park at the Cape Perpetua Day use area.  Amanda's Trail starts at the junction off of the Whispering Spruce Trail and ends at Forest Road 5533. Get official trail information and open status here.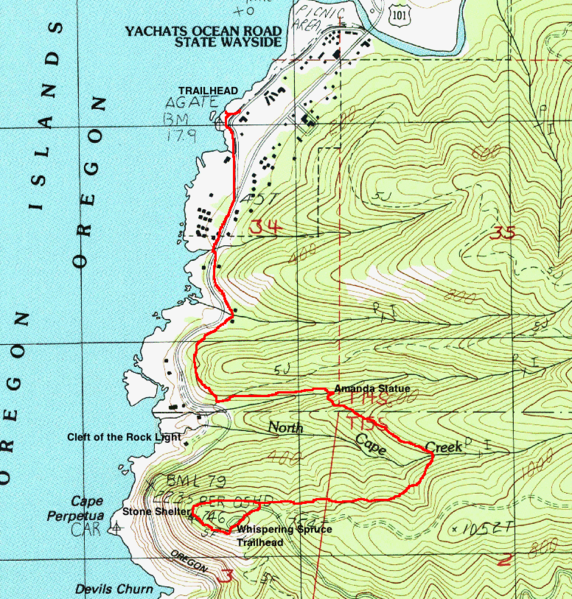 Have you ever hiked Amanda's Trail before? Let us know in the comments and share your photos of your hike with us.