Seaside, Oregon is a picturesque coastal town in the Pacific Northwest that has become a popular destination for travelers visiting the Oregon Coast. Seaside's gorgeous views of the Pacific Ocean, unique historical significance and history as one of the first popular resort towns draws tourists from all over the world.
Exploring Seaside, Oregon: A Traveler's Guide
---
Long ago, the area that is now Seaside on the West Coast was the home of the Clatsop Indians. Unfortunately, smallpox and other diseases brought by fur traders killed most of the people in the Clatsop tribe, leaving just 250 people by the time Lewis and Clark arrived on the Oregon coast.
In 1899, 94 years after Lewis and Clark reached the Oregon coast, the town of Seaside was established, and it has been a vacation destination ever since.
Read more about the interesting history of Seaside Oregon here.
Things to Do Near Seaside, Oregon
Seaside has so much to do and see, including interesting hikes, unique restaurants, gorgeous beaches, an abundance of options for family fun, and more.
The video above gives a quick look at 10 amazing spots you should check out in Seaside, including some on our favorites list.
You can also check out the map below to explore many of the awesome things there are to do around Seaside on the north coast of Oregon.
Seaside Oregon Restaurants
Bagels By The Sea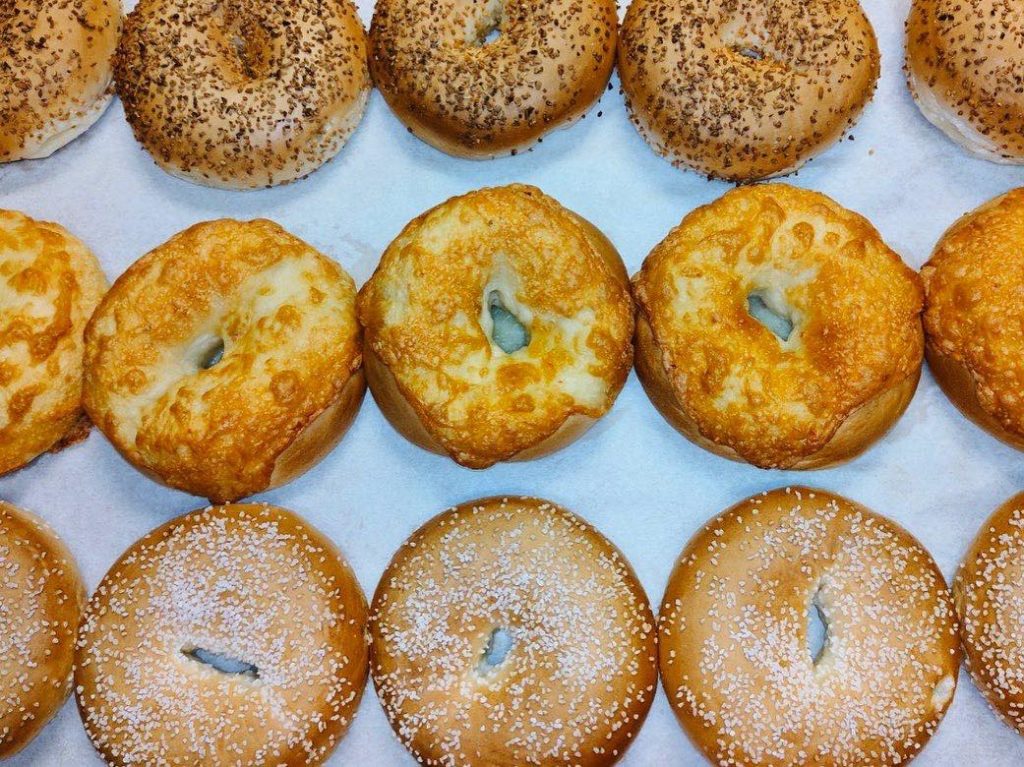 This little Bagel shop on the north coast offers up delicious gourmet sandwiches, bagels, and coffee.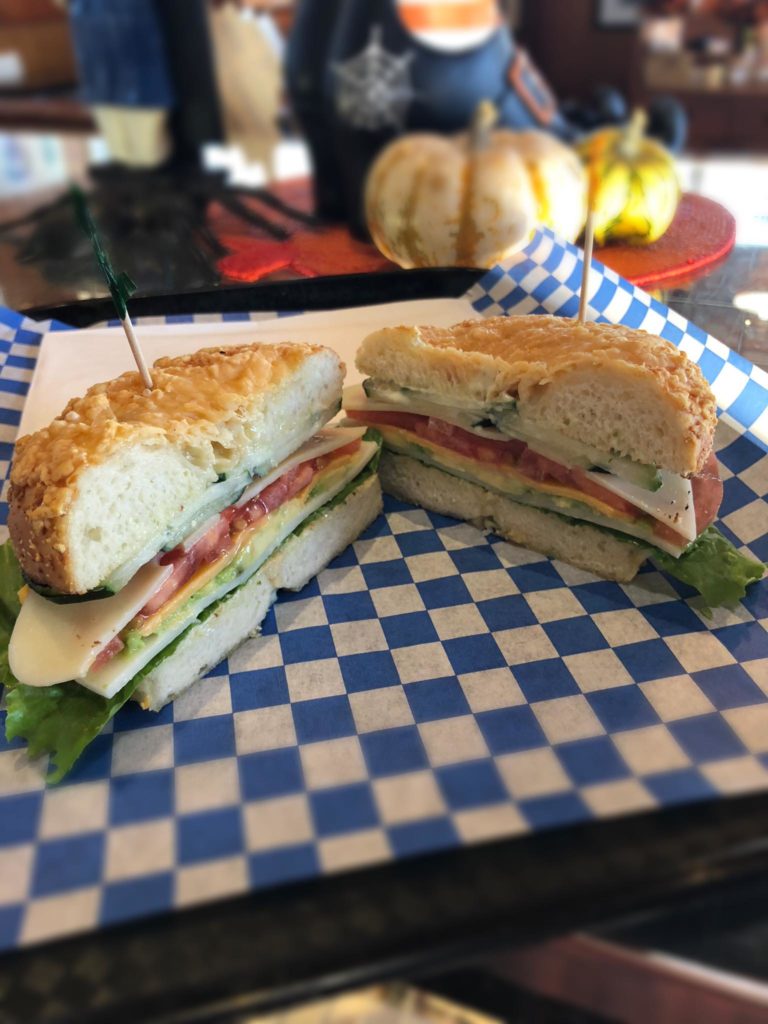 This is a must stop if you want a good sandwich while visiting downtown Seaside.
Check out their menu here.
Brew 22 Coffee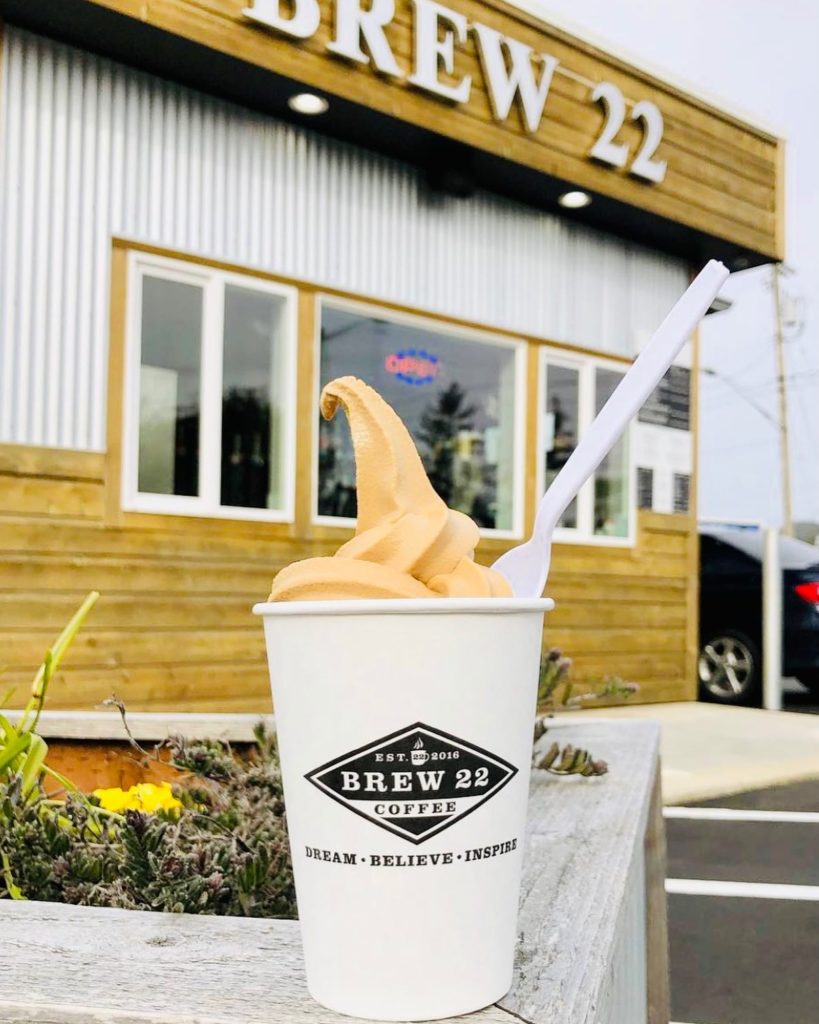 Brew 22 in Seaside serves up tasty high end coffee along with milkshakes, real fruit smoothies and blended coffee.
The Caramel Mocha, Robust German Mocha, Americano, and Chai tea are just some of the delicious drinks you can grab on your way out to your next adventure in Seaside.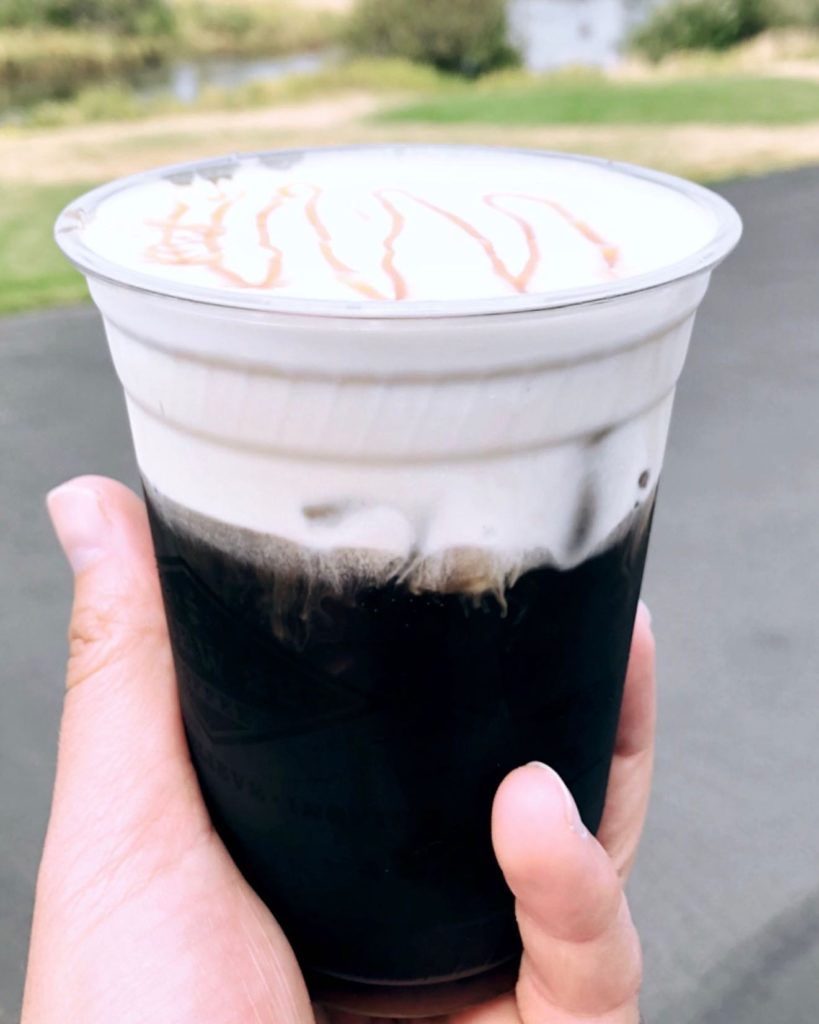 Sea Crab House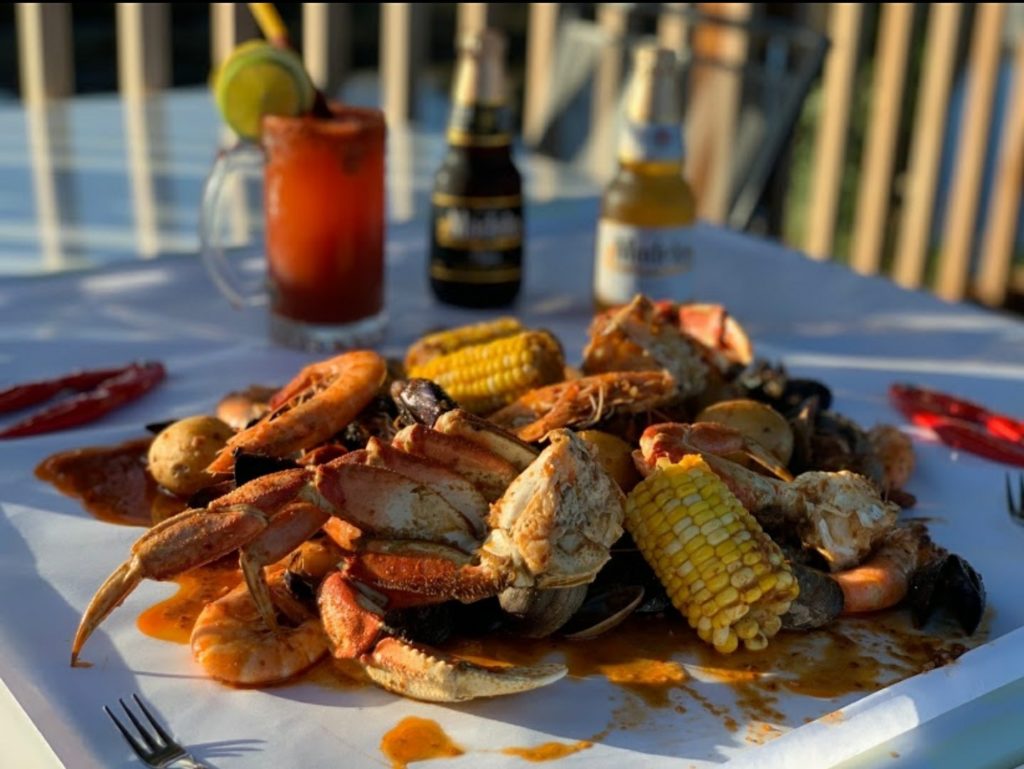 It's not truly a trip to the Oregon coast or to Seaside unless you stop for fresh seafood.
The Sea Crab House is one of the best spots on the coast to get quality delicious crab and other seafood dishes.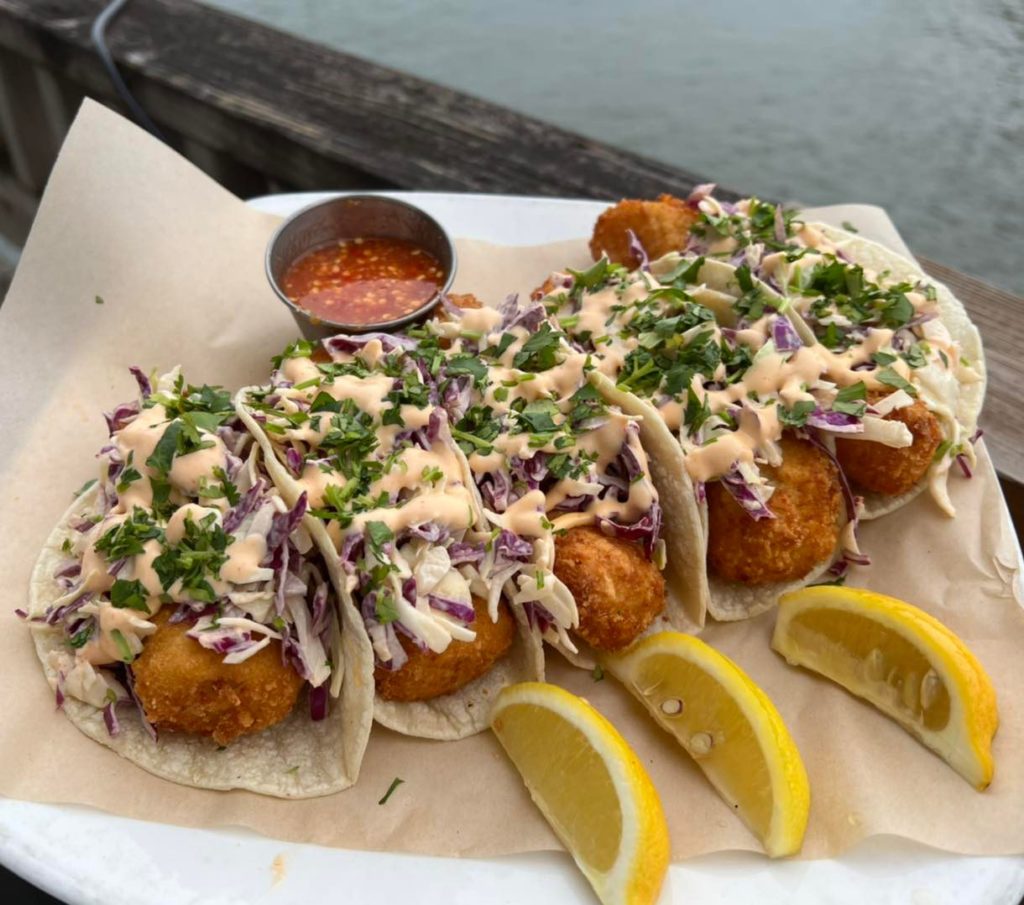 Dungeness Crab Salad, Lobster Chowder, Crab Cakes, Fried Scallops, Shrimp Baskets, Alaskan Snow Crab, and Cajun style seafood boils are just a few tasty seafood dishes on offer.
Check out the full menu here.
Ruby's Roadside Grill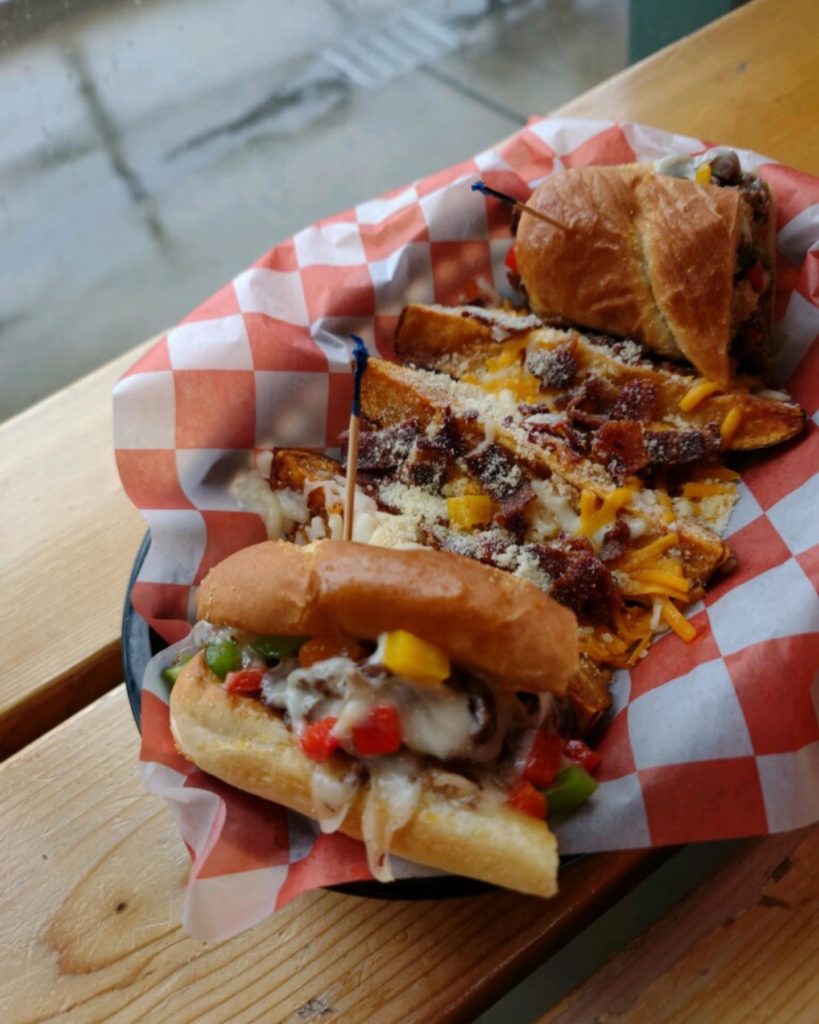 Ruby's Roadside Grill serves up classic American dishes that will make your mouth water.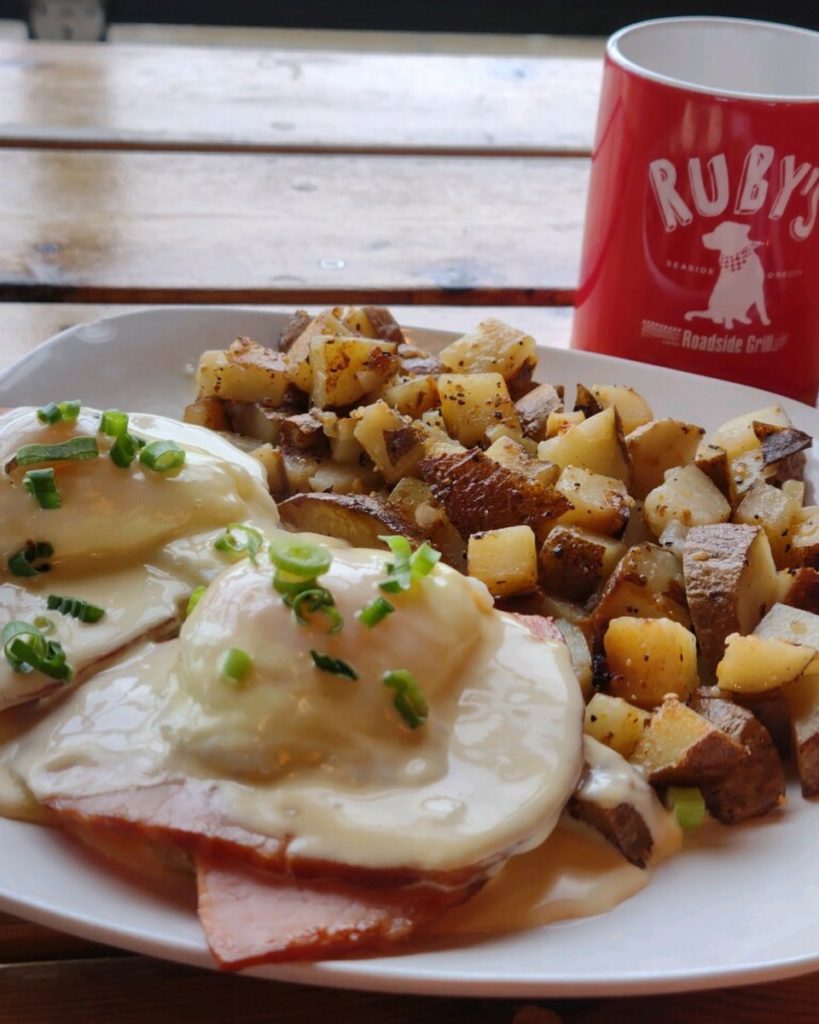 Gourmet burgers, and fries are served up alongside milkshakes and local beer.
What a great spot to stop off in Seaside for lunch or dinner!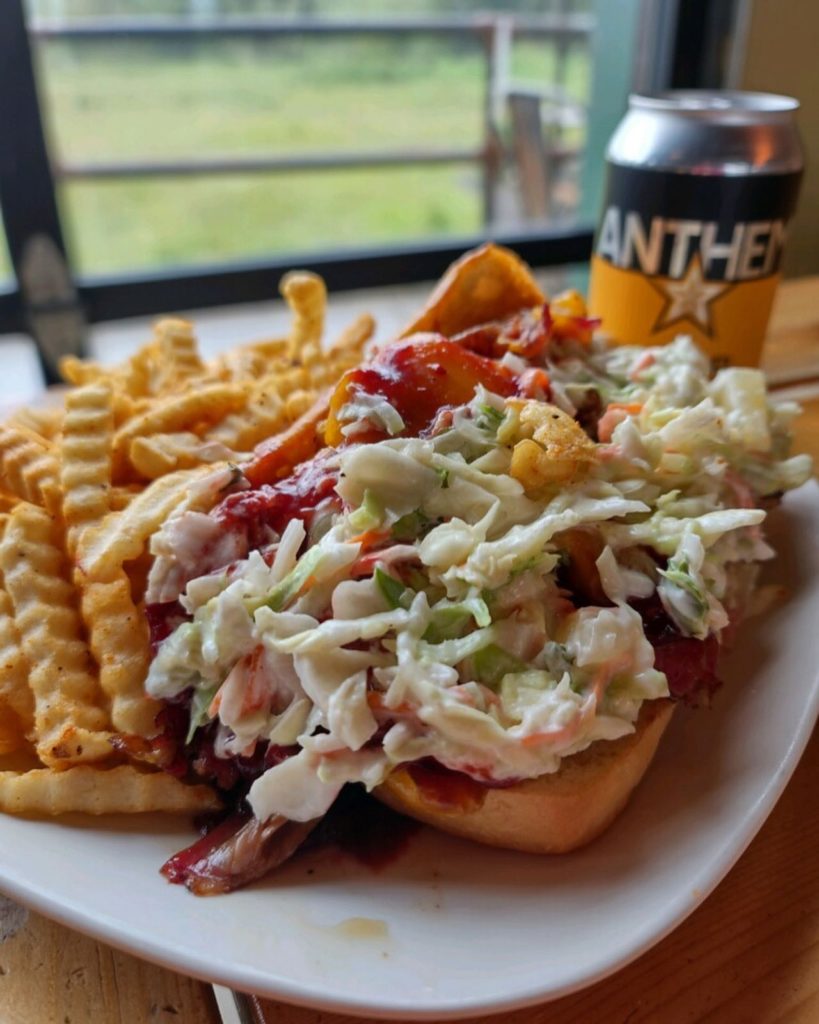 Check out the full Ruby's menu here.
Times Theatre And Public House
Half brewery, half theatre, this is one unique Seaside establishment you should definitely check out. Considered both one of Oregon's most unique breweries and one of Oregon's most interesting theatres, you can't really go wrong by stopping in to catch a movie or get a big dose of nostalgia.
This theatre was built in 1940 and is still serving the Seaside community today. Seaside Brewing Co serves up ales for every palate and signature beers as well as experimental creations and sits just behind the silver screen of the Times Theatre.
This is the perfect spot for a night out with friends and loved ones when visiting Seaside, Oregon.
Pacific Northwest Hiking Near Seaside Oregon
Youngs River Falls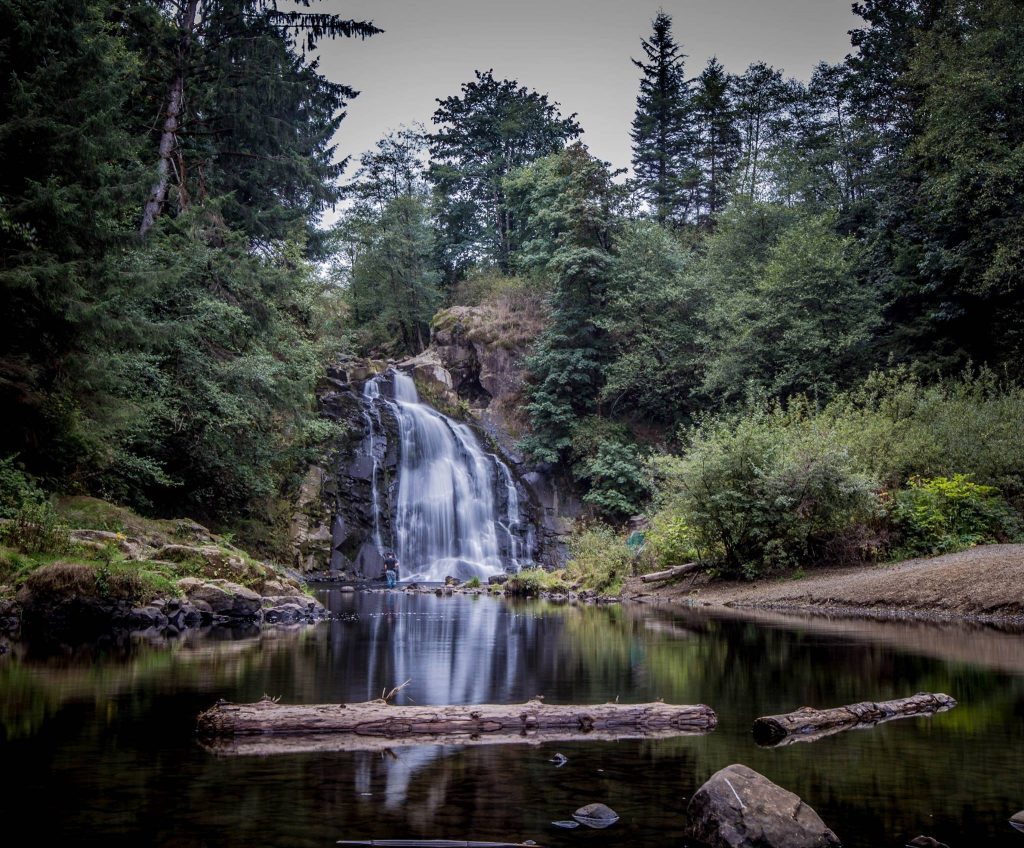 Young's River Falls, a 30 minute drive from Seaside is the perfect spot to take a short hike with the family because it has a big payoff at the end of the trail in the form of a gorgeous waterfall.
The .3 mile trail in the north coast region is easy to walk, and the falls are the perfect spot for a picnic or to dip your toes into the water. Read more about the Youngs River Falls hike here.
Tillamook Head Trail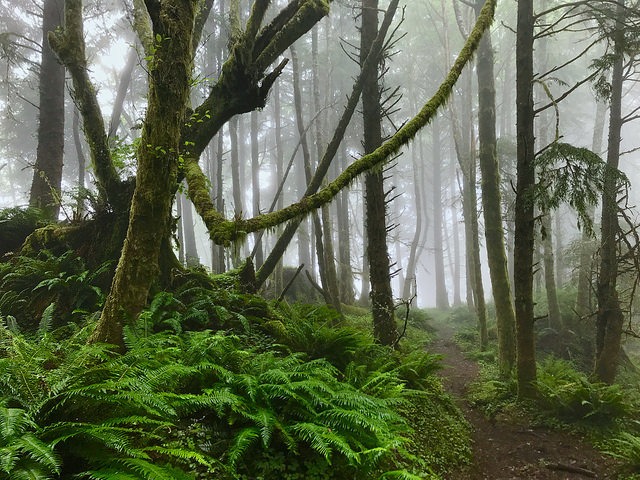 The Tillamook Head Trail is another great spot to hike near Seaside, Oregon.
Tillamook Head is the farthest point reached by the Lewis and Clark Expedition, and the views were so gorgeous that Captain Clark stated, "I behold the grandest and most pleasing prospect which my eyes ever surveyed."
This north coast trail is a 3.9 mile loop with a 900 foot gain in elevation. Read more about this gorgeous trail here.
The Oregon Coast Trail Section 1 - Columbia River To Oswald West
The Oregon Coast Trail, also known as the OCT is a 362 mile trail made up of other trails that stretch the length of the Oregon coast.
This trail takes hikers through gorgeous rain forests, across sandy beaches, up beautiful headlands, and through 28 towns on the Oregon coast, including the small city of Seaside.
The portion of the trail that goes through Seaside as well as Fort Stevens State Park is section 1, which you can find a map for here.
Section one goes from Fort Stevens State Park on the north coast along the Columbia River, down through Cannon Beach (where you can detour off the trail to check out Haystack Rock on the beach, or catch views of the Tillamook Rock Lighthouse), through Seaside and down to Oswald West State Park.
Saddle Mountain Trail West Of Seaside
Saddle Mountain is part of the Oregon State Parks system and is a popular place to hike.
While this trail is a 50 minute drive east of Seaside, it's worth mentioning because of the breathtaking views afforded to those willing to make the trek up to the 3,290 foot summit.
The Saddle Mountain trail takes hikers through dense forests in the coastal range of Oregon and is a good spot to stop off to explore on your way to Seaside, Cannon Beach, or Fort Stevens. Get more information about the Saddle Mountain Trail here.
The Seaside Promenade
The Seaside Promenade, also known as "the Prom," has been around since 1921 and is a great spot for a morning jog, a bike ride, beach access, people watching, or a trip to some of Seaside's best shopping and restaurants.
We love the Seaside promenade for all this 1.5 mile stretch along the beach has to offer. Take the promenade to Broadway Street to visit Mo's Seafood and the Seaside Carousel Mall, or to get into one of the vintage bumper cars to have a smashing good time with the whole family.
The Seaside Carousel Mall is a must stop for tourists as it's a favorite shopping hot spot in old Seaside.
Visitors to the Seaside Carousel Mall on Broadway Street will also enjoy riding the carousel, playing laser tag, and playing games at the arcade.
While you're on Broadway Street in old Seaside, be sure to stop in at Ten Tiny Tees Golf for a fun afternoon playing mini golf with family and friends.
If you're looking for things to do in downtown Seaside then Broadway Street, and the promenade are the way to go.
Other Things To Do In Seaside Oregon
Captain Kid Amusement Park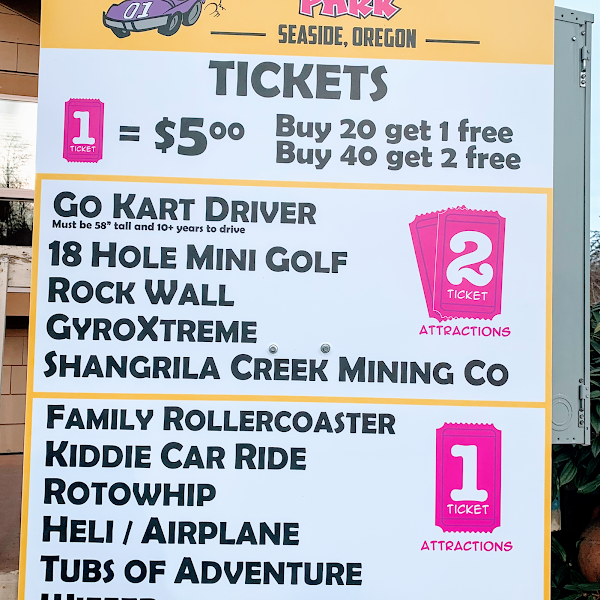 Those looking for family fun will want to stop at the Captain Kid Amusement Park. This park has mini-golf, go karts, a rock wall, a roller coaster and more!
Seaside Aquarium
No trip to Seaside is complete without visiting the Seaside Aquarium. Founded in 1937, this is one of the oldest aquariums on the West Coast.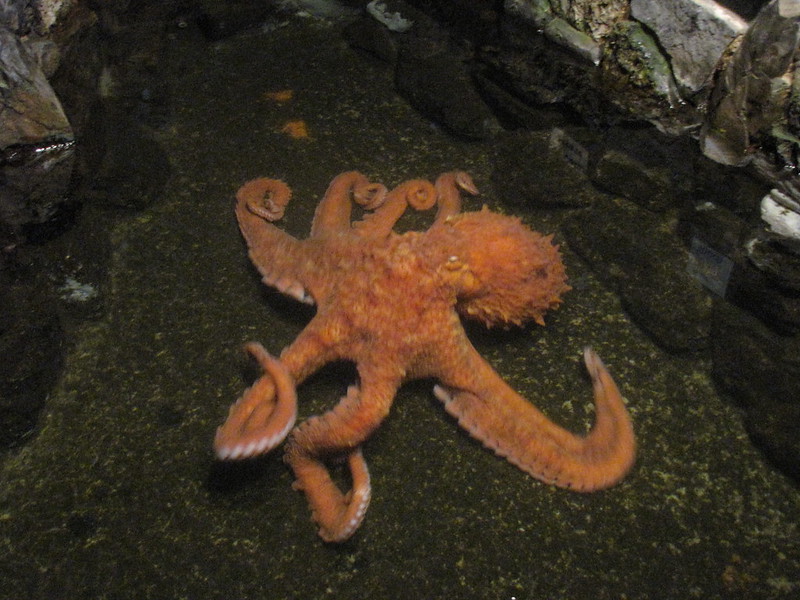 Kids and adults alike will be delighted to see the many rescued animals, and will love to feed the seals, and experience the touch tank.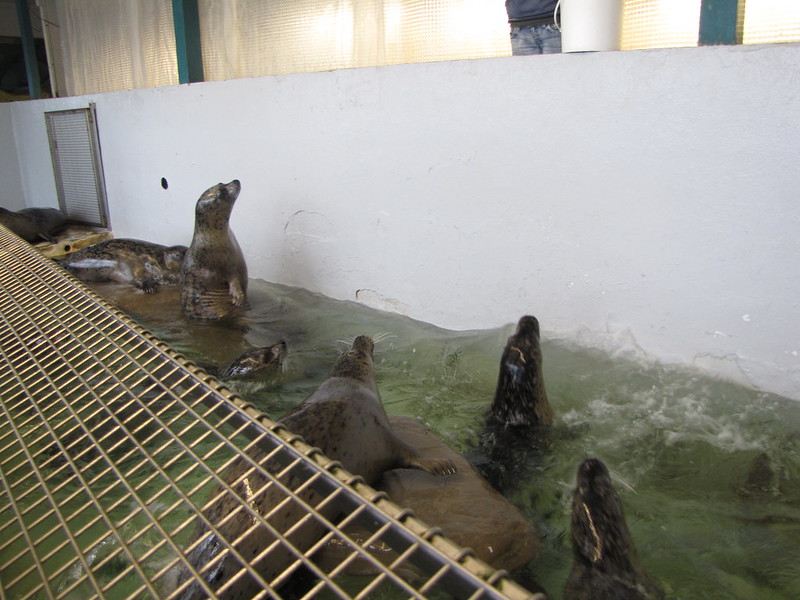 Seaside Aquarium Information
Admission to the aquarium is $10 for adults, $5 for kids six to thirteen years old, and $8.50 for seniors.
There's also a family admission package for $34 for six people. Kids five and under are free with paid admission.
Go Surfing In Seaside
Have you ever wanted to go surfing but you don't know where to start? Seaside Surf Shop is a great place for surf rentals and surfing lessons. You'll be able to find everything you need to enjoy the water here, from surfboards to stand up paddle boards, bodyboards and skimboards. The shop offers full surf packages as well as lessons through Oregon Surf Adventures.
Oregon Surf Adventures can get you started on your surfing journey with experienced instructors that will teach you everything you need to know. Giving surfing lessons since 2005, Oregon Surf Adventures has you covered whether you're a complete beginner or are looking to up your surf game. Group lessons, semi-private lessons, and private surf lessons are all offered here. You can also get a custom package for a surf experience that's tailored just to you and your group.
Another option are the surf camps designed for kids ages 9-15 years old. Each surf camp is two days and teaches the basics of surfing while helping kids gain confidence in the water and make new friends.
Check out Oregon Surf Adventures on Facebook for more information.
High Life Adventure Park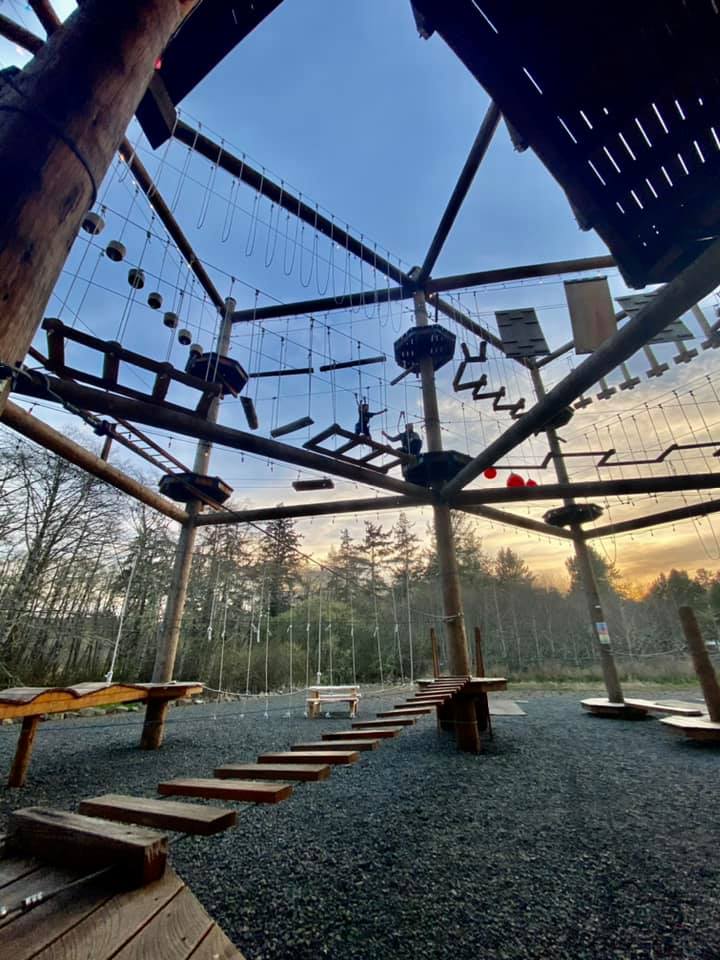 High Life Adventure Park is a north coast gem you won't want to miss if you like adventure or are looking for something to do with family and friends.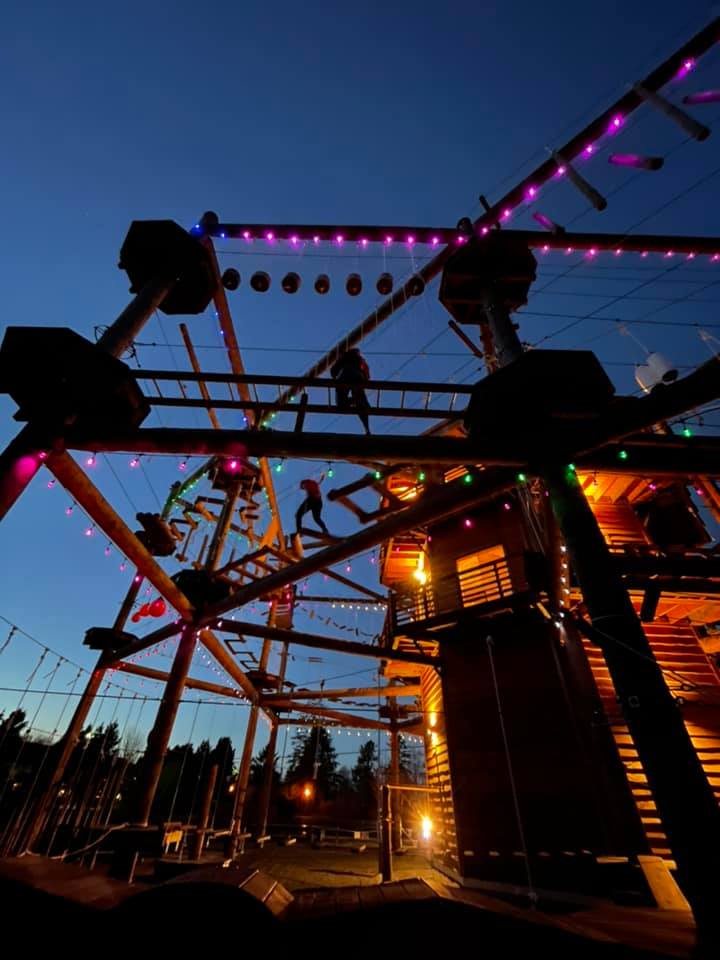 This aerial challenge park in Seaside has dozens of obstacles and includes obstacles lower to the ground for kids.
High Life Adventure Park Information
At the time of this article, general admission is $69 for ages seven to adult for two hours in the park. The Junior course (ages four to eight) costs $39.
Learn more about High Life Adventure Park here, including what you can expect during your visit.
Ecola State Park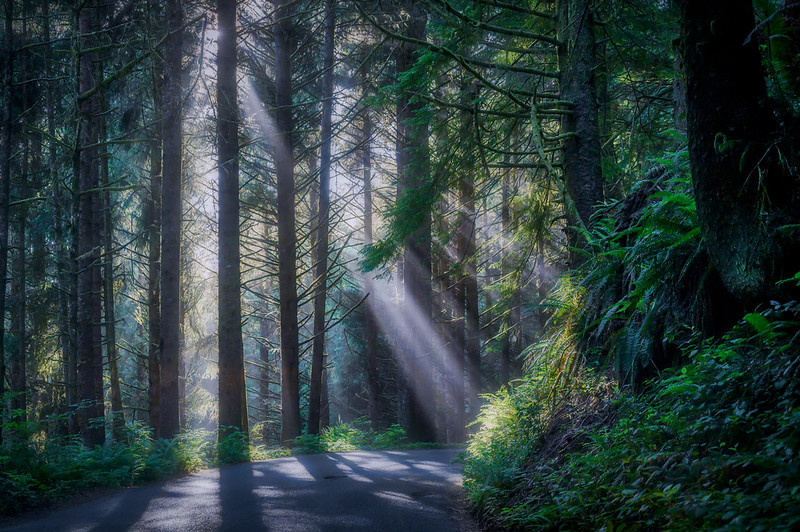 Ecola State Park is one of Oregon's most beautiful state parks.
Situated on the north coast, it's open for day use year round and offers gorgeous views of Tillamook Head, along with nine miles of coastline and hiking opportunities.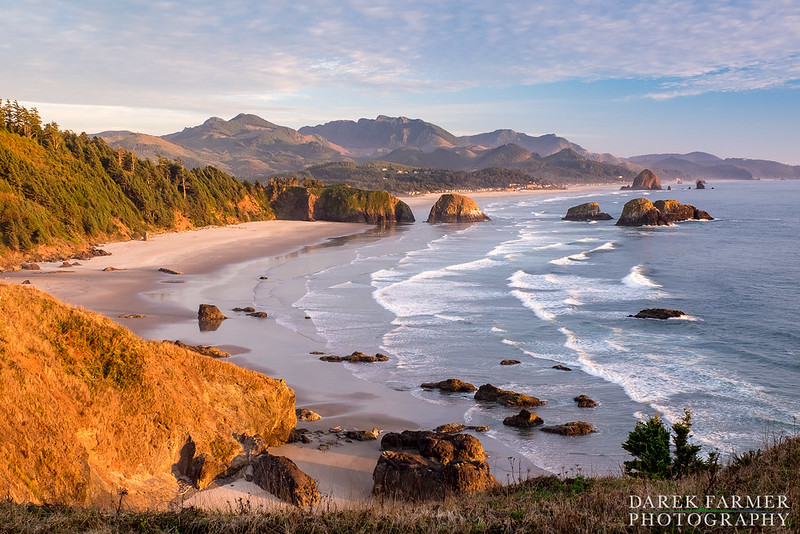 Ecola Sunset. Photo by Darek Farmer via Flickr CC2.
From Sitka Spruce forests, to grassy bluffs overlooking the majestic Pacific ocean on the north coast, secluded coves and towering cliffs, this park is a must visit.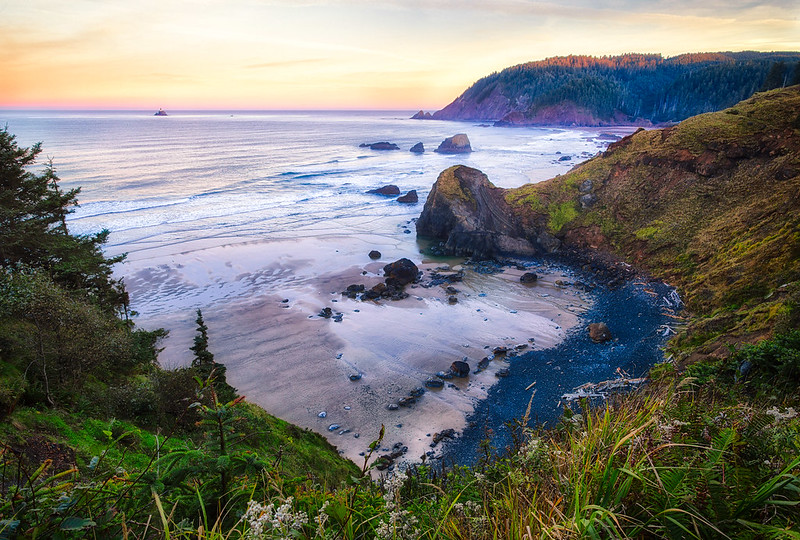 Beaches In Seaside Oregon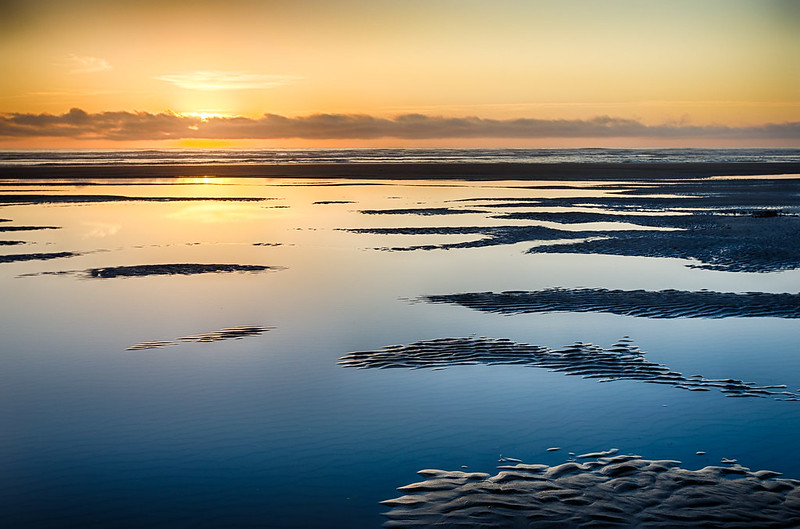 Seaside Oregon. Photo by Marvin Bowen via Flickr CC2.
If you're looking for fun things to do and sandy shores, Seaside has a lot of great beaches to explore and relax on while you take in sweeping views of the Pacific Ocean.
Many are accessed via hiking trails within Ecola State Park, such as Indian Beach, and Crescent Beach. Visitors to the beaches near Seaside enjoy fun things like kite flying, building sand castles, and exploring local tide pools for marine life.
---
RELATED: The 16 Best Oregon Beaches to Dip Your Toes in The Sand
---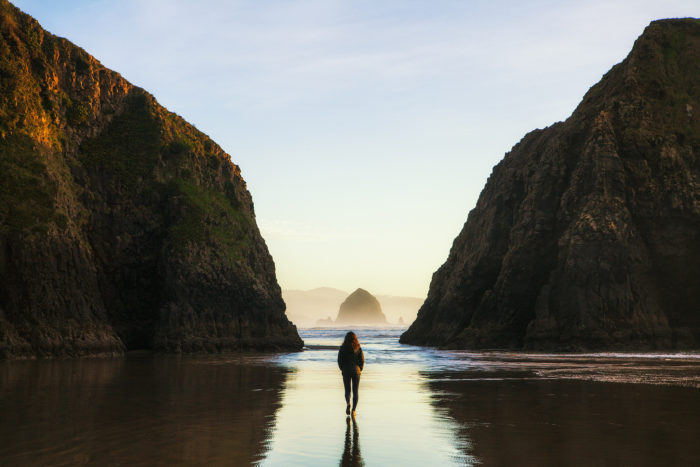 Crescent Beach. Photo by Michael Matti via Flickr CC2.
Crescent Beach
A two and a half miles round trip hike will get you to gorgeous Crescent Beach in Ecola State Park. The trail can be steep and narrow as it winds it's way down to sea level and is advised for experienced hikers only.
Because this beach is secluded and requires a hike to get to, not many people get to see it. It's a great spot to get away from the crowds at other nearby beaches, and while you're hiking it kind of feels like you're on an adventure with a treasure waiting for you at the end of the hike. That treasure is a great view and discovering this hidden little cove.
Sunset Beach
Sunset Beach State Recreation Site is a 120 acre park with big views and an ADA accessible boardwalk leading to the beach. This beach is open year round and offers up expansive views of the area all the way from Cape Disappointment to Ecola.
Seaside Beach
Those visiting Seaside will also enjoy Seaside Beach, and Painted Rock Beach.
Seaside Beach is a sandy stretch along Seaside's 1.5 mile Seaside promenade and is the perfect spot for a walk with family at sunset, and learning about the history of the Lewis and Clark expedition. The alluring Seaside Promenade, adorned with breathtaking views, is a delight to walk along, and the charming beachside cottages add to the experience. For more than a hundred years, this picturesque path has been a preferred destination for both residents and visitors, as it boasts a plethora of attractions and sights along its route.
The Promenade, which extends for nearly a mile and a half, acts as a divider between the city and the beach and ocean. While one side offers magnificent stretches of sand, the other side is home to delightful beachside cottages and historic hotels.
Visitors to Seaside Beach will find the famous End of Lewis & Clark National Historic Trail statue at The Turnaround (the official end to the Lewis And Clark Trail), along with a reconstructed salt-making camp of the Lewis and Clark expedition. These are both iconic landmarks in Seaside.
Painted Rock Beach
Painted Rock Beach has thousands of painted rocks left by locals and visitors, creating a painted rock garden of sorts.
Learn More About Lewis And Clark And The Lewis And Clark Salt Works
Seaside is full of opportunities to learn about Lewis And Clark. A great place to learn about this expedition is the Lewis And Clark Monument salt cairn, and also at the Seaside Museum, which will walk you through thousands of years of local history and will bring to life the salt camp at the Lewis And Clark Monument that the famous explorers set up more than 200 years ago. The Lewis And Clark Salt Works is one of many important historic sites and plays an important part local Seaside history. The local historical society is very active in bringing the area's historic sites like the Lewis and Clark salt works alive.
Lewis And Clark Wildlife Refuge
If you're interested in seeing what the area looked like when it was still just a wilderness during the time of Lewis And Clark, check out the Lewis And Clark National Wildlife Refuge which is about 30 miles north west of Seaside.
Local History Options
If you'd like to visit more museums and learn more about the history of this part of the Oregon coast, we recommend taking the 30 minute drive north to Astoria to check out all the museums run by the Clatsop County Historical Society.
The Oregon Film Museum, the Heritage Museum, the Flavel House Museum, and the Uppertown Firefighters Museum are all well worth the short drive from Seaside.
The Population Of Seaside Oregon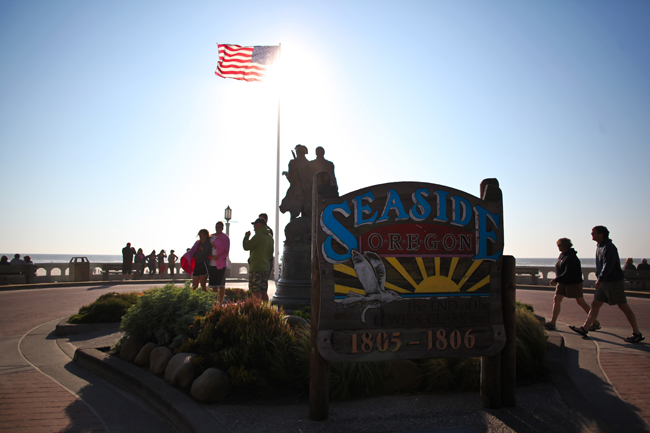 According to the 2021 census, the population of Seaside Oregon is 7,234 people.
If you visit the Seaside Visitors Bureau online, you can order a free Seaside travel guide.
Please Note:
Many of the north coast trails, destinations and activities listed in this guide cost money or have a fee for parking.
Hiking, exploring and adventuring are at-your-own-risk activities.
When visiting the gorgeous Oregon coast, please follow the seven principles of Leave No Trace to keep our state wild and beautiful for future generations.
When on the beach or near the ocean, don't turn your back on the water, and educate yourself on the dangers of sneaker waves.
Please don't climb or damage rock formations.
More Oregon Coast Towns To Visit
What's your favorite thing to do when visiting Seaside Oregon? Have you ever explored the area around Seaside, Cannon Beach, and Fort Stevens? Let us know, share your photos of Seaside with us, and tag the friends and family you want to go to Seaside with!