If you're looking to visit a pretty waterfall, but don't want a long hike, Youngs River Falls near Astoria Oregon is the perfect spot to get out into nature. This .3 mile nature walk is rated as easy, and ends in a gorgeous waterfall that tumbles into a pool. It's a great spot for a picnic, to take photos, or just to relax and enjoy nature.
The Discovery Of Youngs River Falls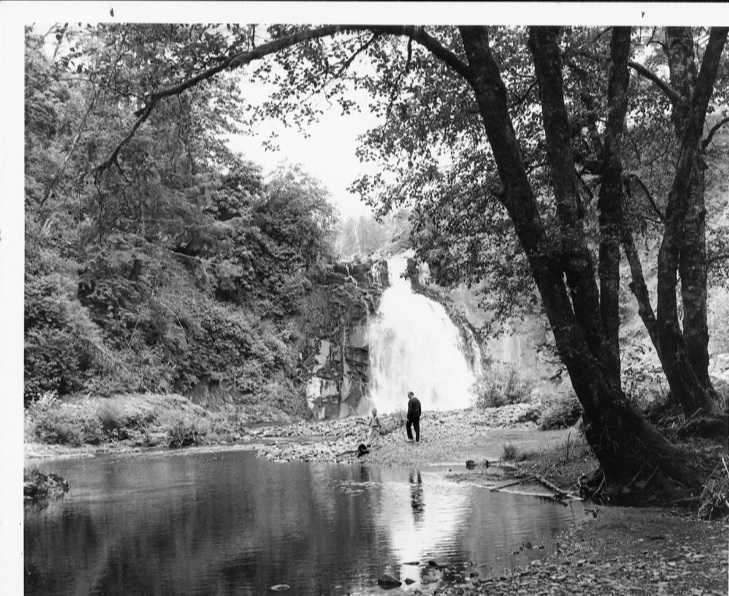 You may recognize this iconic waterfall from the movies Free Willy 2, or Teenage Mutant Ninja Turtles 3. Because it's fairly easy to access, it was not only a great filming location, but is also popular with locals.
Youngs River Falls is a 54 foot high veiling horsetail waterfall. The base of these falls are only 10 feet above sea level, and there's occasional flooding here during severe weather events.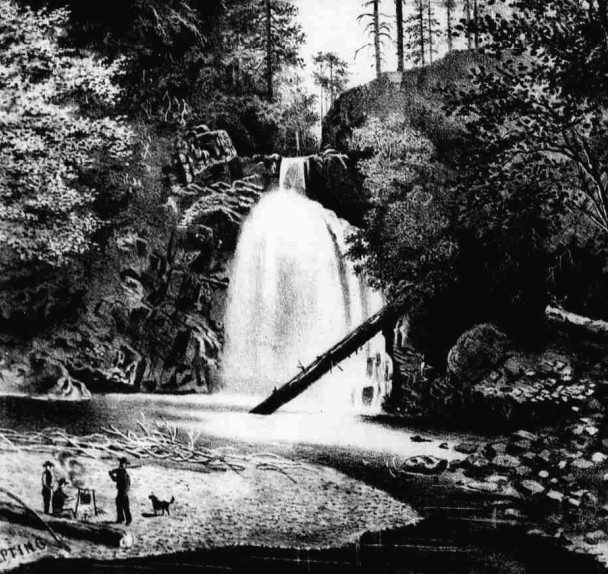 In 1806 Patrick Gass, a member of the famous Lewis and Clark expedition discovered this waterfall while on a hunting trip, though it's unclear if Lewis or Clark ever made the journey to the waterfall themselves.
Visiting Youngs River Falls Near Astoria Oregon
Youngs River Falls is about 10 miles south of Astoria Oregon, which makes it the perfect spot to visit on a weekend trip to the coast.
The short trail to this waterfall is .3 miles and sees a good amount of foot traffic. It's rated as good for all skill levels. Dogs are allowed but must be kept on leash.
This gorgeous waterfall is free to access and open year round for day use. During wet months visitors often find the falls full and rushing. In warmer months the water still flows, but at a much lower rate.
How To Get To Youngs River Falls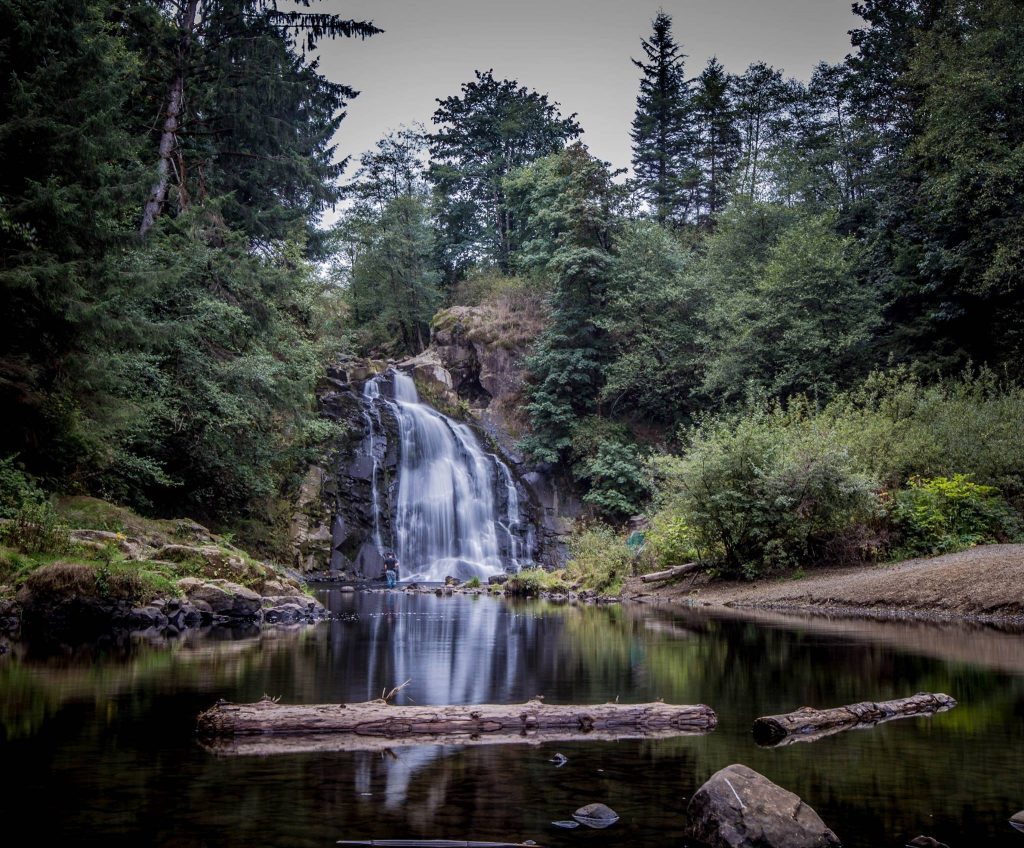 Near Astoria turn right onto HWY 101 Business Loop.
After 1.3 miles bear right to remain on the business loop.
After another 1.6 miles the business loop curves right. Turn on your
left turn signal to head straight (watch for opposing traffic around curve).
A short distance from that intersection turn left onto Young's River Road.
After milepost 7 look for a brown sign that says "Young's Falls" and turn right.
The parking area is a short distance from the intersection.
Important Info And Tips For Visiting Youngs River Falls
View this post on Instagram
There are two very important things you need to know when visiting these pretty waterfalls.
There Is No Climbing Or Cliff Jumping Allowed, And With Good Reason
The cliff the falls tumble over is deceptive as it appears to be completely vertical. The truth is that the cliff slopes out at the bottom and is hidden under the falls, so when you jump from the top, there is no chance of clearing the rocks and landing in water. People have died at these falls by jumping from the top, and every year there are serious injuries. In 2018 a 15 year old girl hit the cliffs on the way down and ended up hospitalized in a medically induced coma.  She broke an arm, both legs, her nose, and teeth. She also shattered her pelvis and both heels. Her jaw ended up wired shut and she had to have a tracheotomy tube placed.
Another victim jumped from the top and broke both legs as he slammed into the sloping cliff face below, ending up in a wheelchair for months. Every year emergency responders are called to these falls at least twice to rescue people who have been seriously injured or have died from jumping from the top or sides of Youngs River Falls.
This Location Has Suffered - Visitors Should Follow Leave No Trace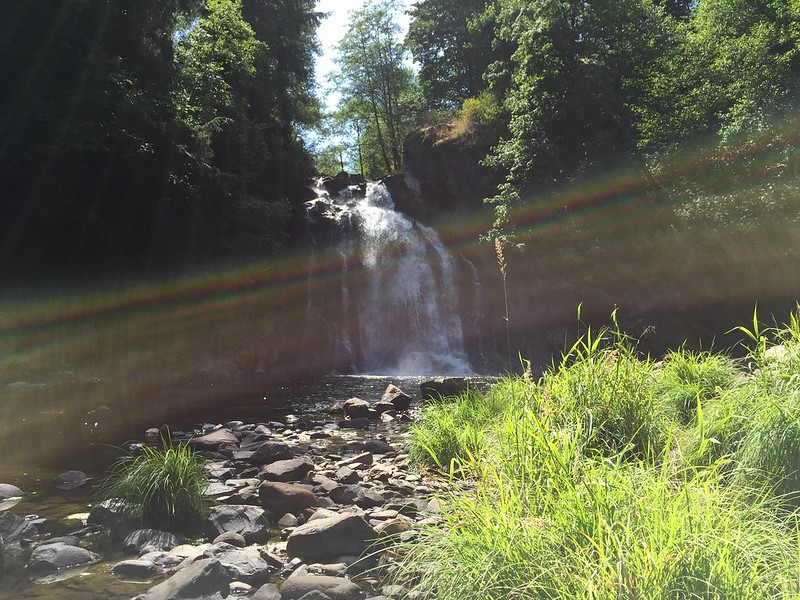 Because this spot is popular with locals and those visiting the area, the falls and short trail have suffered from litter, making it an unsightly place to visit in the past. In order to keep special waterfalls and trails like this one open, visitors should follow the seven easy principles of Leave No Trace.
Because people have been vandalizing and littering Oregon's trails in recent years, the state has shut some trails down completely, and has begun to require permits to access other trails. Please help us keep these trails open to the public by being kind to nature and leaving it as you found it.
View this post on Instagram
Learn more about Youngs River Falls here, and the trail to the falls here. Astoria is such an awesome place to visit. Check out our guide on things to do in Astoria Oregon here.
Have you ever visited Youngs River Falls? What's your favorite waterfall in Oregon to explore? Let us know and tag the friends and family you want to go hiking with this year!