Brookings is a pretty little town on the Southern Oregon coast everyone should visit at least once. Boasting a gorgeous rugged coastline, 12 miles of scenic corridor with multiple viewpoints, and some of the warmest temperatures along the Oregon coast, it's easy to see why Brookings is an Oregon favorite.
Things To Do In Brookings Oregon
Brookings is an incredible place to explore. This small town has a population of around 6,800 people, but has enough shopping and restaurants that it gives off a fun vibe somewhere between small town and a larger city. Check out the short video below for a brief overview of some fun spots to explore:
Hike And Explore The Rugged Coast Near Brookings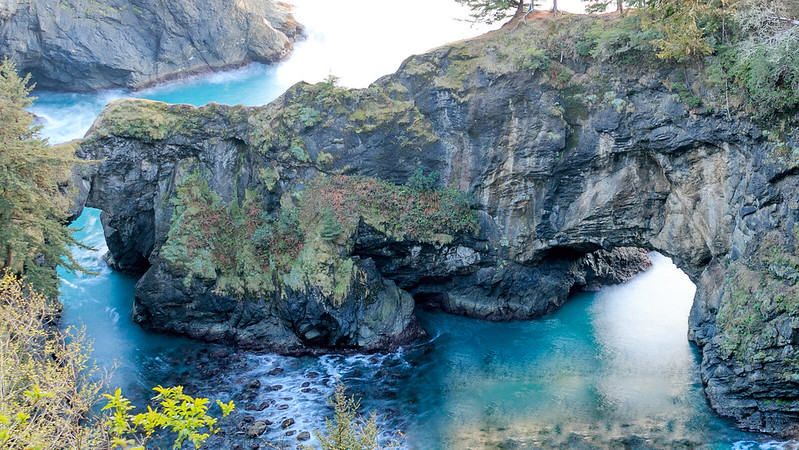 From Harris Beach State Park, to lovely hiking trails, there's many natural places to explore and get out into nature around Brookings.
For an easy trail, we recommend the Rainbow Rock to Lone Ranch Beach trail, which has ocean views. This 1.8 mile trail is an out and back type trail that takes around 40 minutes to complete. People use the trail for fishing, trail running, and dog walking.
If you don't want to hike in to Lone Ranch Beach, you can drive and take a short walk from the parking lot. The video below takes you on an exploration of this incredibly beautiful beach:
The most popular trail in the area is the Natural Bridges Viewpoint Trail, though this trail can get crowded due to the awesome views of the natural bridges. The trail is .6 miles out and back and is considered easy.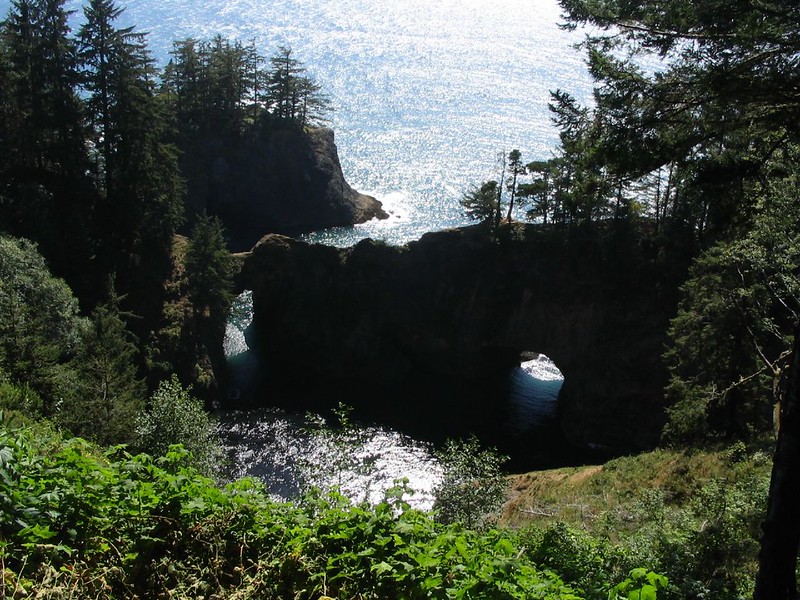 For a moderately challenging hike, try the Thomas Creek Whaleshead Beach Trail. This trail takes around an hour and a half to complete and is a 2.9 mile loop. People enjoy birding on this trail. This trail can get crowded on certain days and at certain times of the day.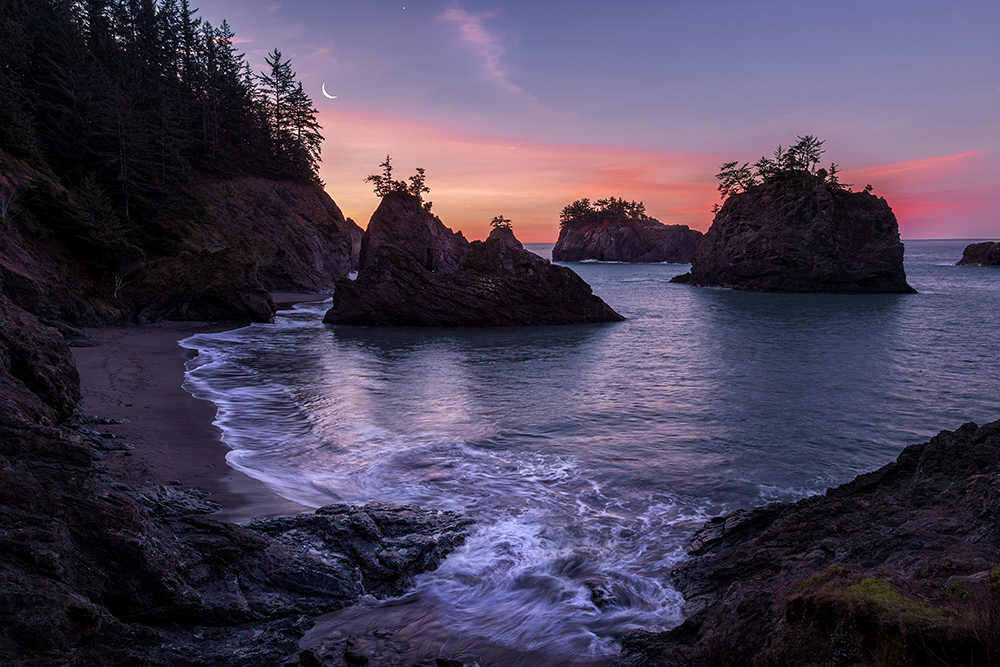 You can also try the Secret Beach Trail, a 1.6 mile out and back type trail considered moderately challenging.
This is a popular trail that leads to Secret Beach, which is only accessible during low tide.
Don't forget to check out the trail to Indian Sands beach. This is a moderate 1.1 mile loop trail. When you get to the parking lot, you can go to the trailhead, but you can also try going to the south end of the parking lot and find the footpath going uphill through the forest.
This trail can be steep, but once you get to the bottom, follow the trail west. Here the trail will come out of the forest and to the dunes. These dunes weren't created from the ocean, but from the eroding sandstone cliff. Be careful, and be sure you follow all signage. Do not go on trails that are closed off.
See The Pelican Bay Lighthouse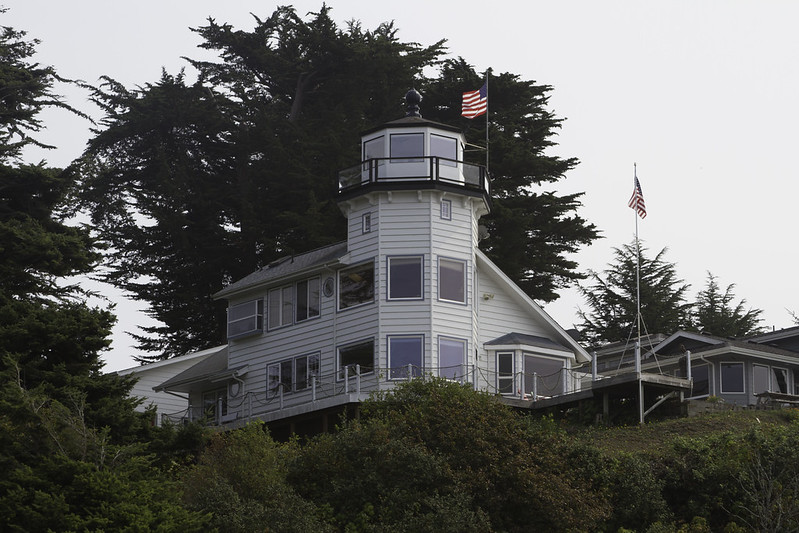 The Pelican Bay Lighthouse, also known as the Port of Brookings Lighthouse, is a privately owned lighthouse in Brookings. This small lighthouse was built as an addition to a home overlooking the Port of Brookings Harbor at the mouth of the Chetco River in 1999. The lighthouse sits at 141 feet above sea level and shines up to 12 miles out to sea. While the lighthouse isn't open to the public, it can be seen from Brookings Harbor.
Explore Harris Beach State Park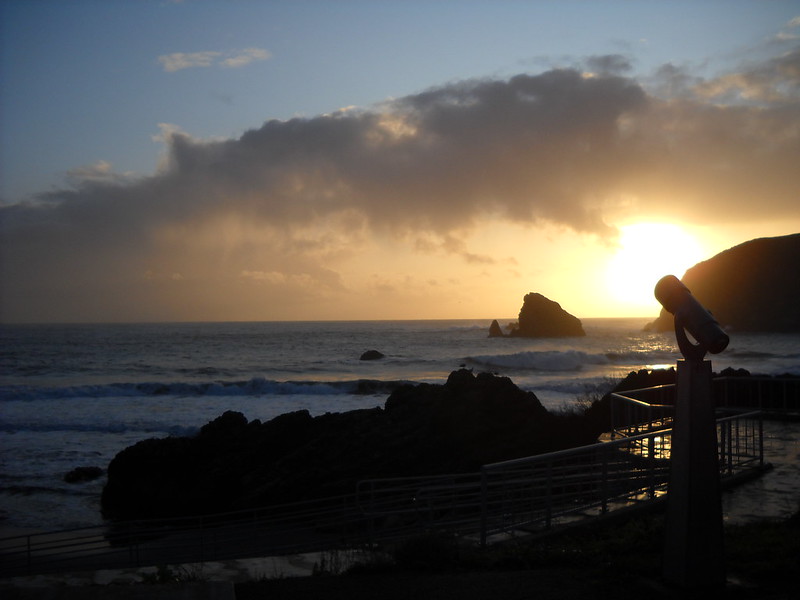 Harris Beach State Park is open year round for camping and day use. There are several trails within the state park, as well as gorgeous views of the rocky coastline, and miles of sandy beaches.
Just off the coast at Harris Beach State Park is Bird Island (aka Goat Island), which is a National Wildlife Sanctuary for birds such as the tufted puffin, which breeds there.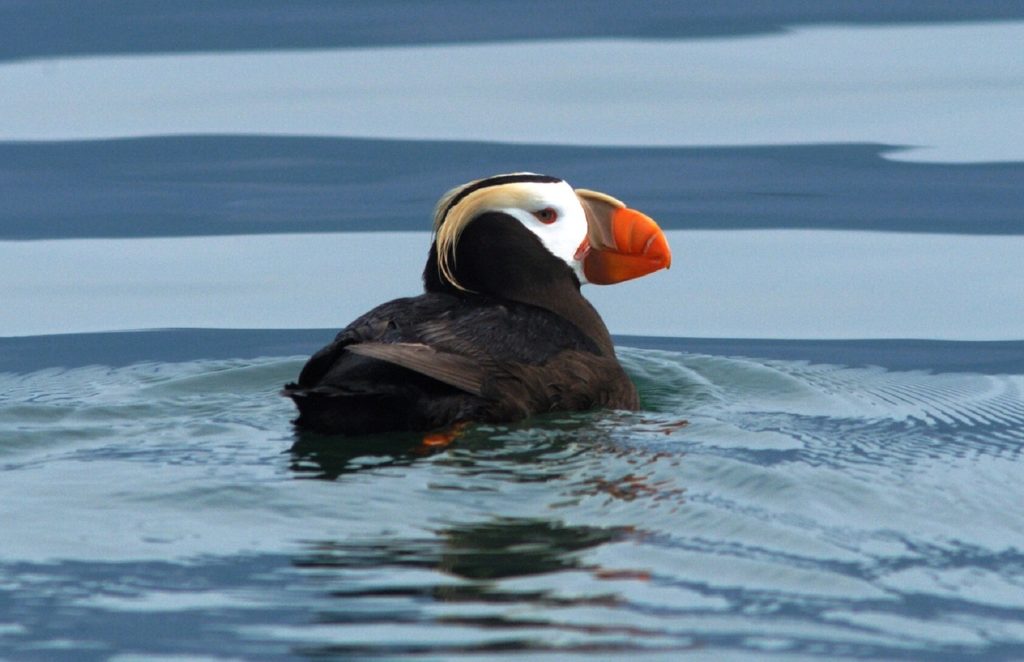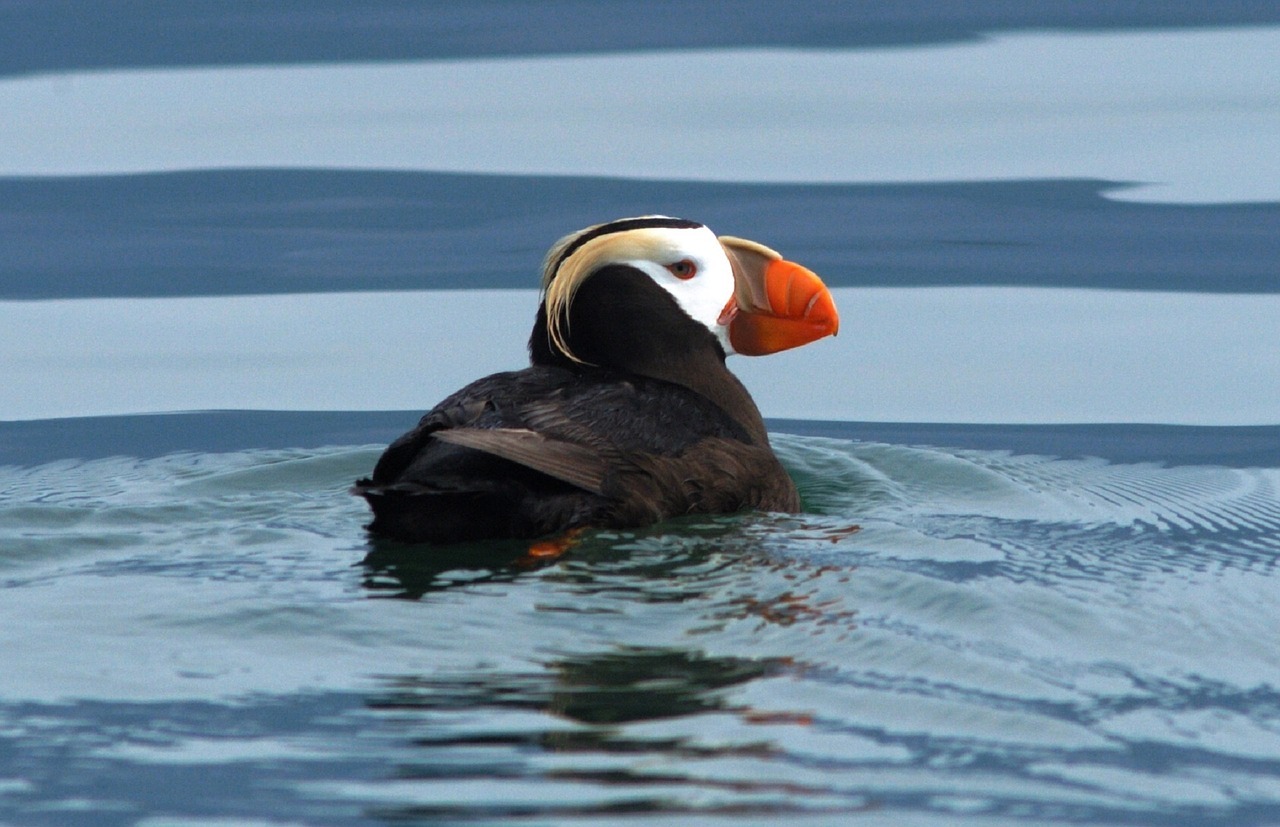 Be sure to bring binoculars so you can go bird watching while at Harris Beach State Park. Visitors will also enjoy looking for migrating gray whales in the winter and spring, as well as sea lions and harbor seals.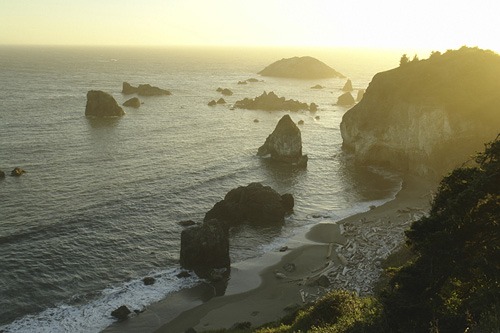 Harris Beach State Park is also an outstanding place to go tide pooling and see ocean life!
Drive The Samuel H. Boardman State Scenic Corridor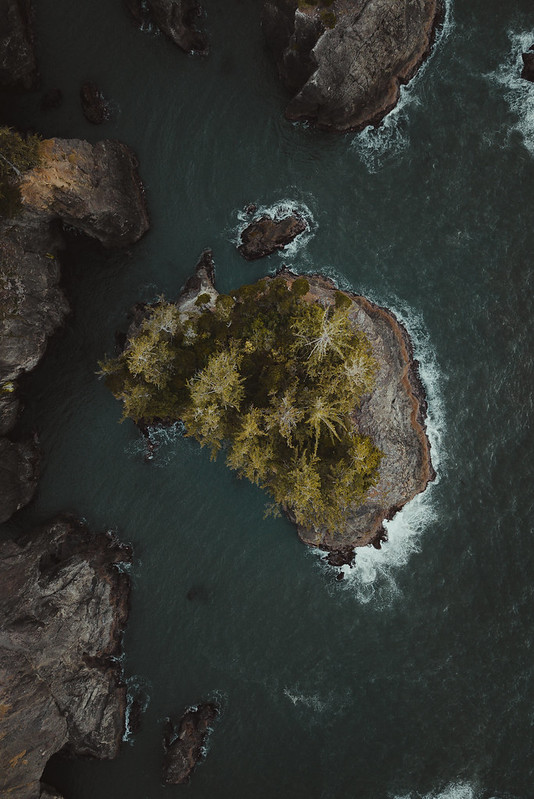 If craggy bluffs, sea stacks, secluded beaches and breathtaking views are your thing, you'll want to be sure to drive the Samuel H. Boardman State Scenic Corridor.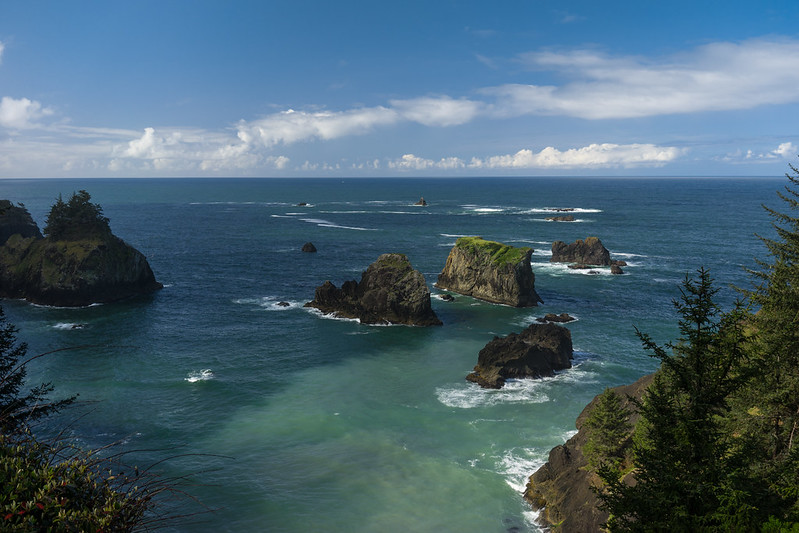 This stretch of road is 12 miles long and hugs the ocean, leading you to many trailheads and viewpoints, as well as gorgeous views.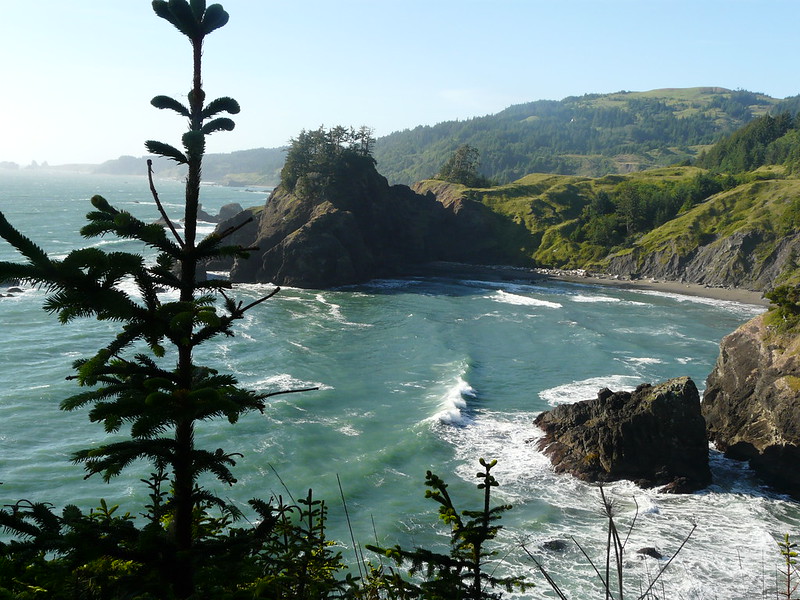 Don't forget to see the Natural Bridge while you're exploring the scenic corridor!
See The Christmas Lights At Azalea Park In Winter
Each year this pretty park is transformed into a holiday wonderland with sculptures and over 3,000,000 Christmas lights! People come from all over Oregon to see this display which is usually open from the end of November to the end of December. There's usually a small fee to see the lights. Get up to date information on the holiday light display here.
See Oregon's Giant Redwood Trees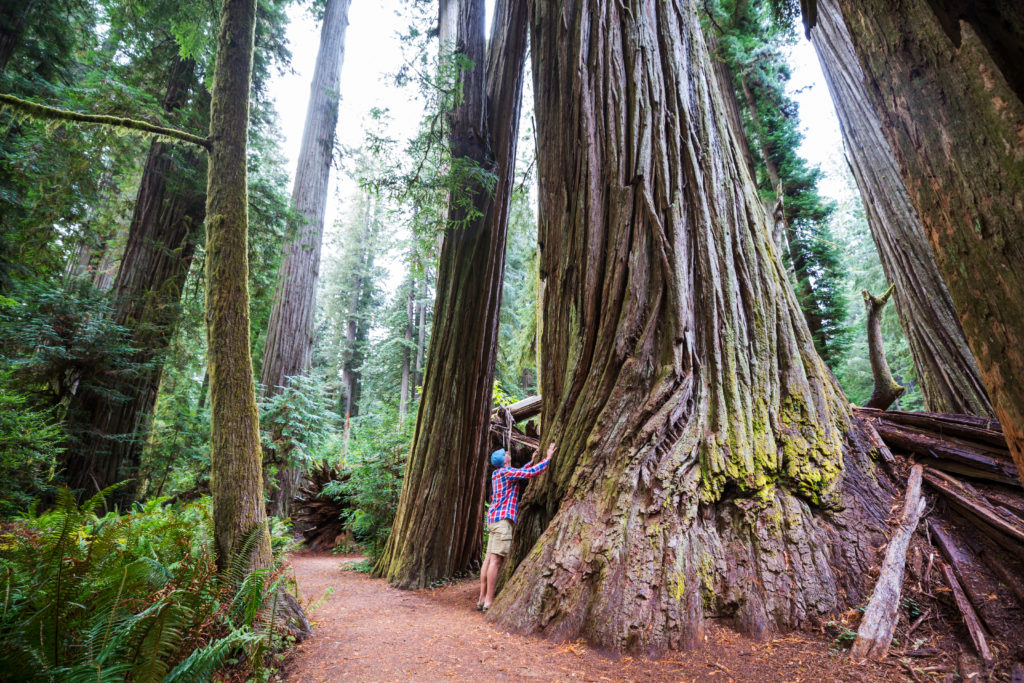 You might be surprised to learn that giant 800 year old sequoia trees live on the Southern Oregon coast. Many people think of these gorgeous giants as living only in Northern California. These trees can get up to 250 feet tall and 10 feet in diameter.
To see these trees you'll have to take a moderately challenging day hike near the Chetco River. The trail is a 1.6 mile loop with interpretive panels that explain the tree's lifecycle and fire history.
Drive Over The Tallest Bridge In Oregon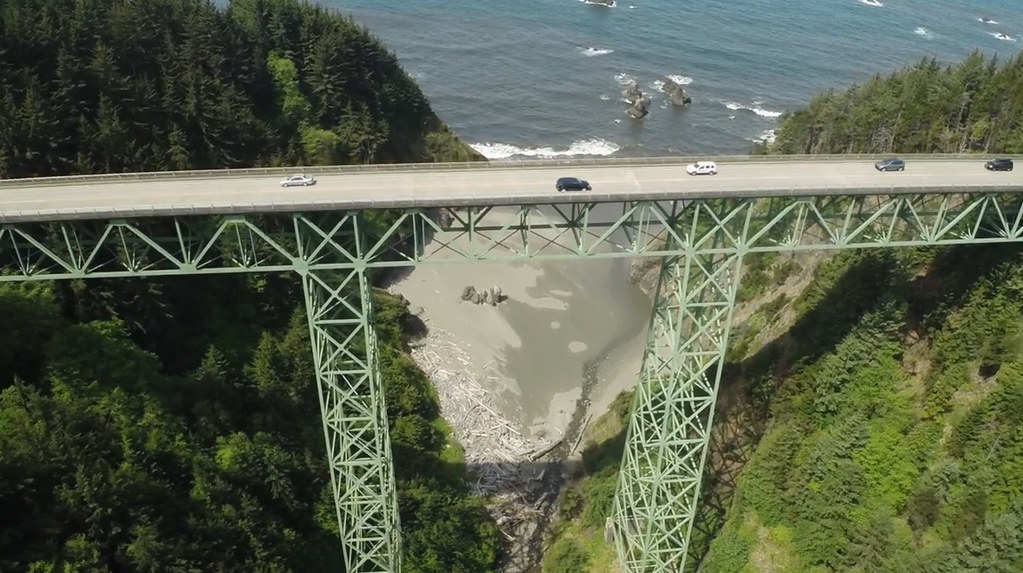 The Thomas Creek Bridge is 345 feet tall and spans a 956 foot ravine. This bridge is on US Route 101 and is inside the boundaries of the Samuel H. Boardman State Scenic Corridor.
Where To Eat In Brookings Oregon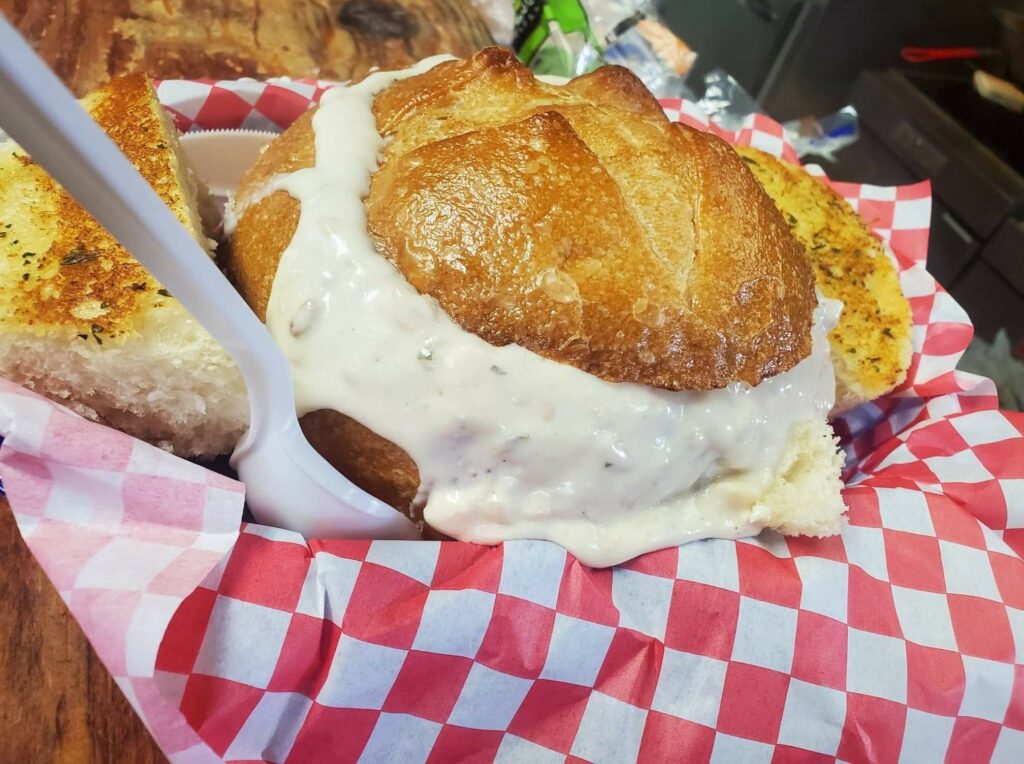 For many, visiting the Oregon coast means eating delicious fresh seafood. Our favorite place in Brookings to get a tasty bread bowl filled to the brim with creamy clam chowder is at The Hungry Clam. This little restaurant also has double bacon cheeseburgers, onion rings and fries, as well as a lot of other delicious seafood options. There are also gluten free and vegetarian options on offer.
If you're in the mood for a Bloody Mary, head to the Fat Irish Kitchen and Pub.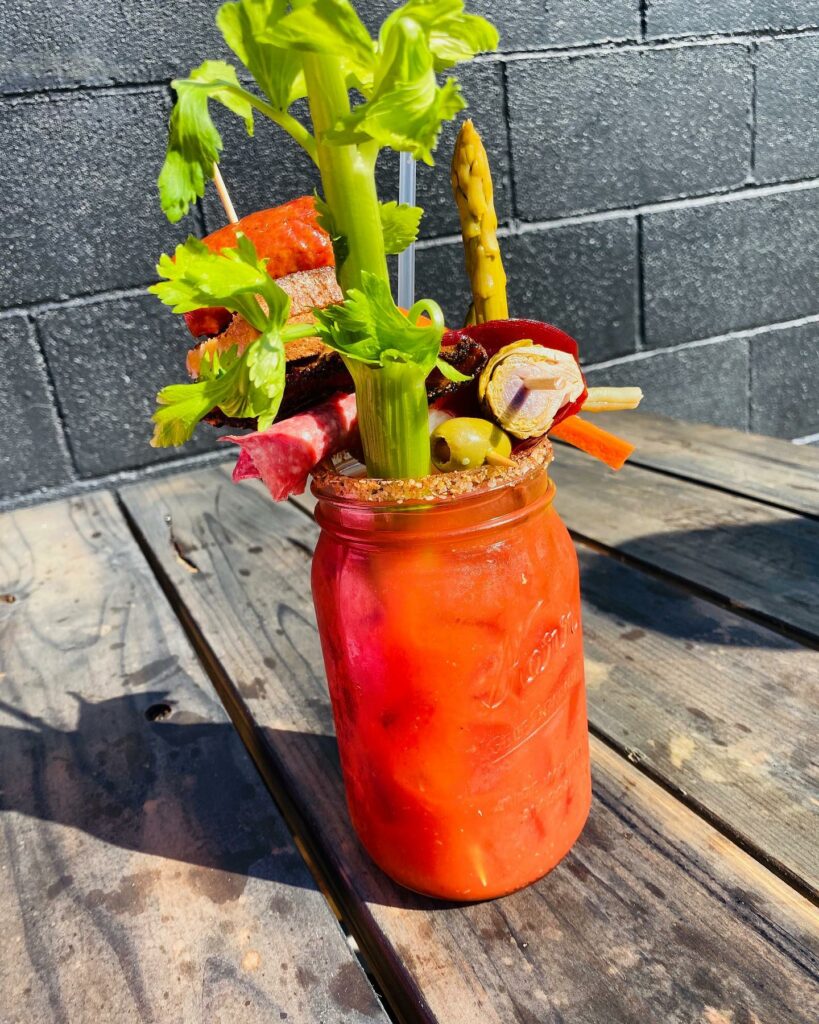 Featuring colorful drinks and mouth watering food, this chill pub is one of the best hangout spots in Brookings.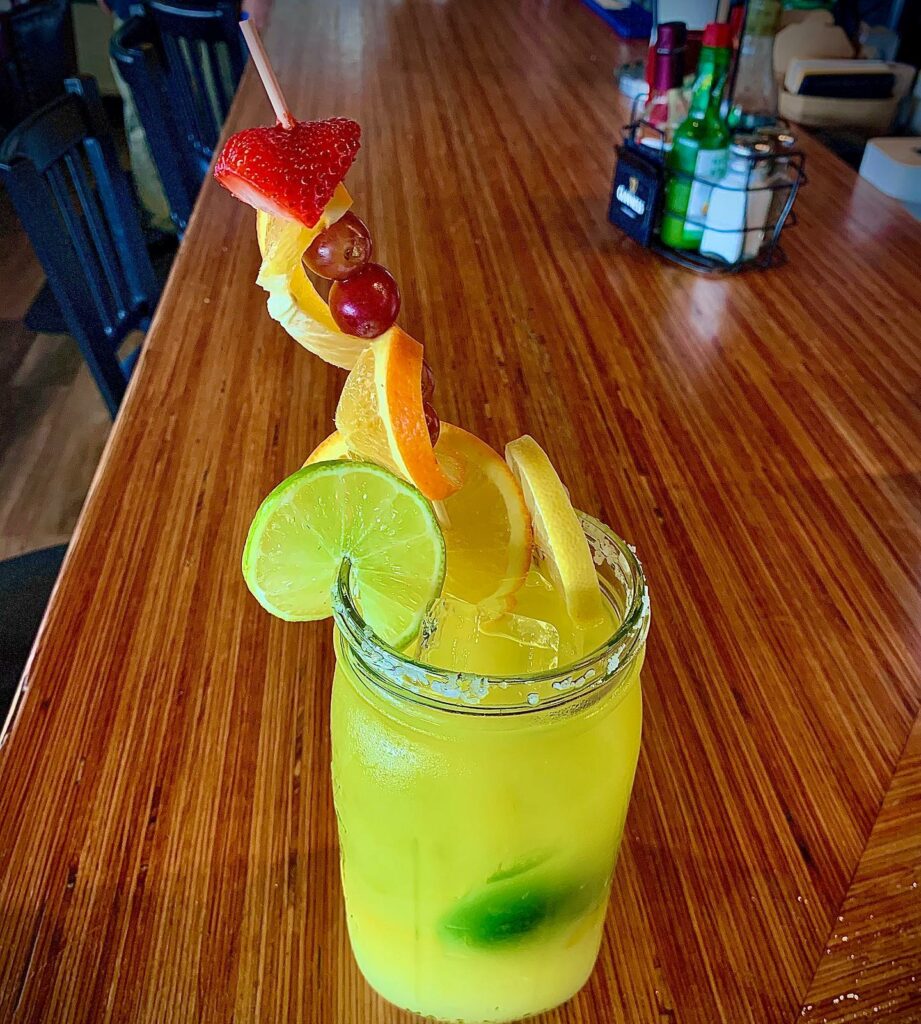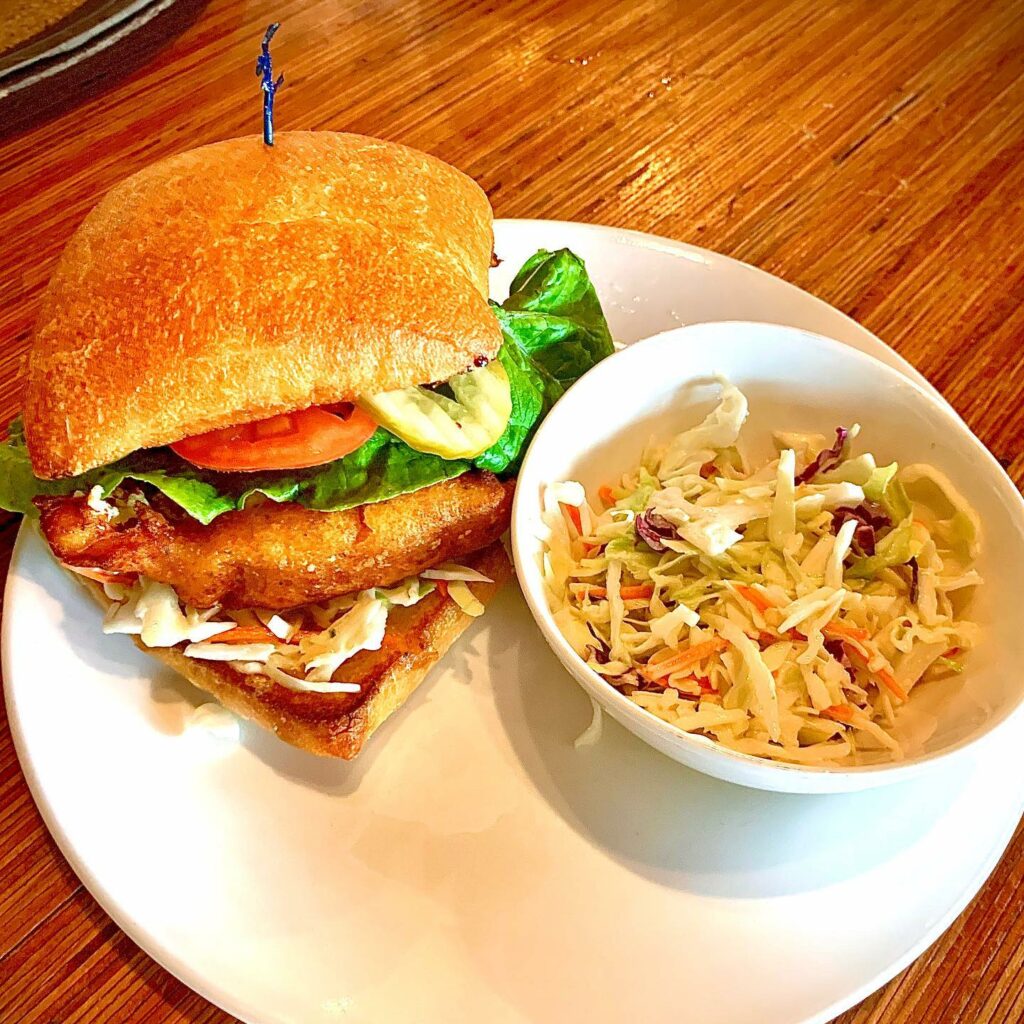 You'll also want to check out the Chetco Brewing Company, which has craft beer, vegan fare and rotating food trucks, and Beachcombers, which serves up an awesome breakfast.
Please Note: Exploring, hiking, and going to the beach are all at-your-own-risk activities. Please be aware of deadly Sneaker Waves, and never turn your back on the ocean.
Have you ever been to Brookings Oregon before? What's your favorite place to eat or explore in Brookings? Let us know in a comment, share your Brookings photos with us, and tag the friends and family you want to go with!