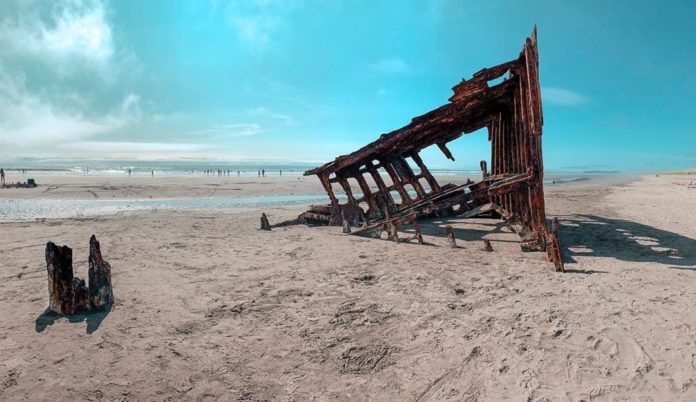 Last updated on March 15th, 2023 at 10:43 am
Fort Stevens State Park is one of Oregon's greatest treasures. Located just 20 minutes west of Astoria, where the Columbia River meets the Pacific, it's tailor suited for history buffs and nature enthusiasts, beachcombers, campers, and hikers.
Sign up for monthly emails full of local travel inspiration and fun trip ideas. In each newsletter we'll share upcoming events, new things to do, hot dining spots and great travel ideas.
There's so much to see and do that it's hard to imagine anyone coming away dissatisfied from this Oregon State Park. Fort Stevens State Park features so many recreation adventures in the forms of a historic shipwreck, paved bike trails, an abandoned WWII command center, a historic military fort, picnic areas, a beach, and pet-friendly camping. So grab your gear, gas up, and come exploring with us in this guide to Fort Stevens State Park.
---
RELATED: 16 Best Oregon Beaches to Dip Your Toes in The Sand
---
Fort Stevens State Park History
The original earthen fort of Historic Fort Stevens was built on the south shore of the Columbia River in 1863-1864 to protect against UK forces during the Pig War, a skirmish over territory in the Pacific Northwest. At the time, it was known as the Fort at Point Adams. In 1865, it was renamed Fort Stevens in honor of the governor of the Washington Territory, Isaac Stevens.
The fort was in active use by the military between 1863 and 1947, when it was decommissioned and turned over to the US Army Corps of Engineers. It took part in multiple conflicts, including the Spanish American War, World War I, and World War II. During the latter, it was fired upon by a Japanese submarine in the Pacific Ocean, making it the first military installation in the continental United States to be attacked by a foreign power since the War of 1812.
Point Adams marks the northwestern-most point in the state of Oregon, as well as the capital of the Clatsop people, Klaát-sop.
Today visitors can walk through the depths and dark hallways of Battery Russell, imagining what it was like to live and work there.
Old Shipwrecks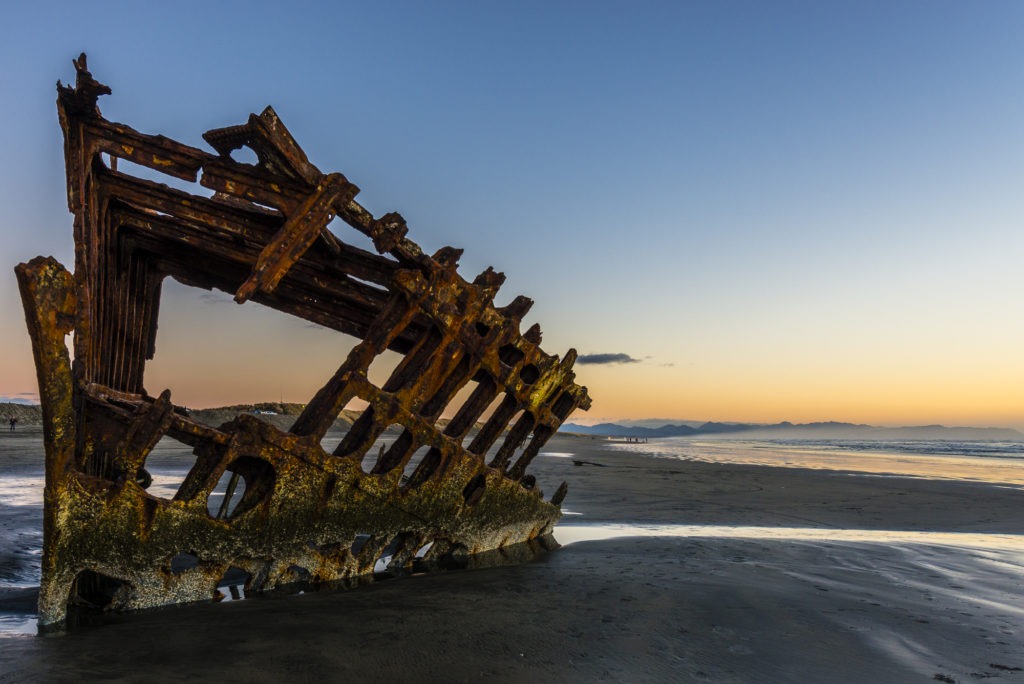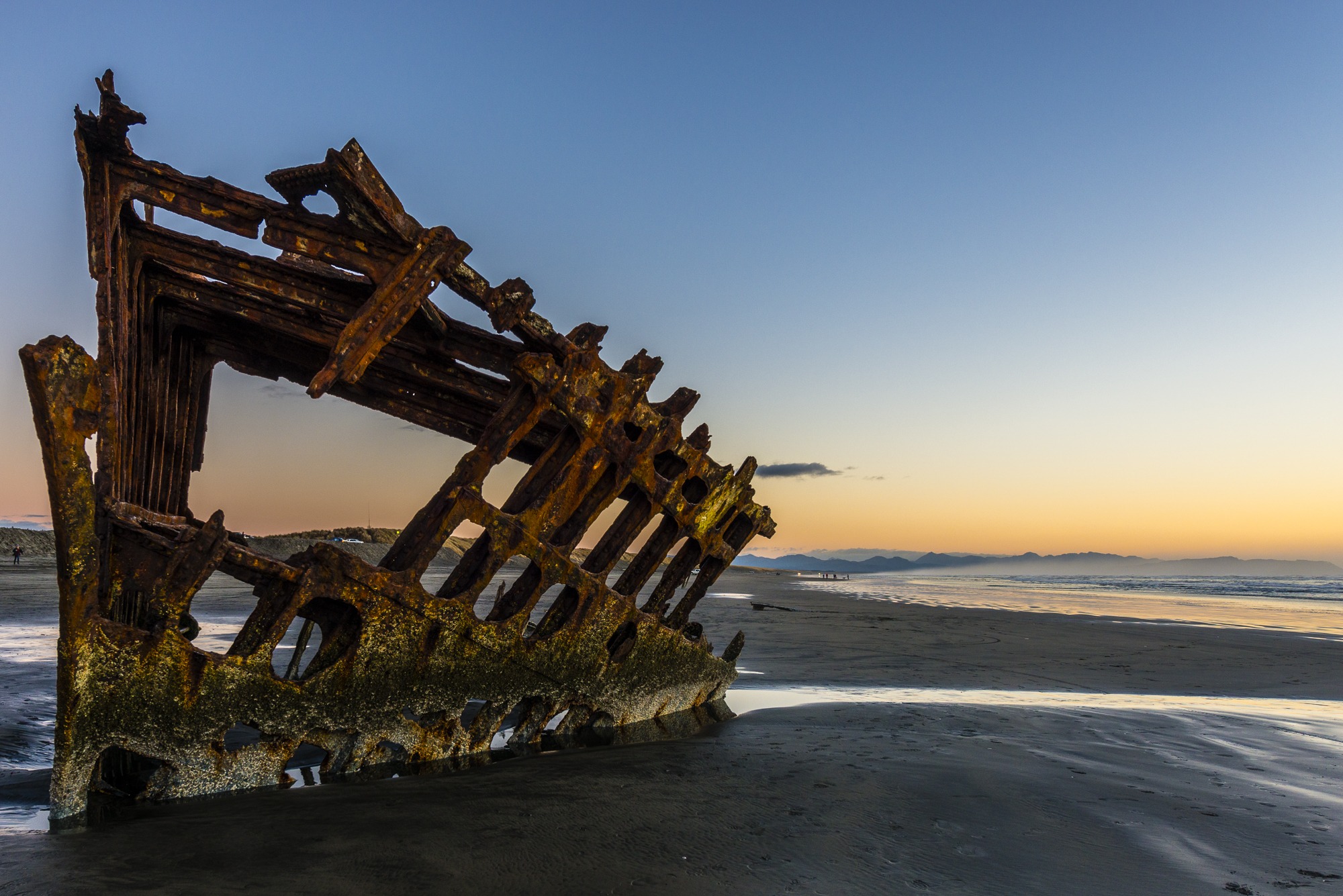 Fort Stevens State Park encompasses a portion of the notorious Graveyard of the Pacific, which stretches from Tillamook Bay to Cape Scott. More than 2000 ships and upwards of 700 souls have been lost in the graveyard, making it the sight of both grief and curious wonder.
The Wreck of the Peter Iredale
One of the most notorious shipwrecks in the graveyard was that of the Peter Iredale (pictured above). She was a four-masted ship that ran aground in Fort Stevens State Park in 1906. The rusted bow and masts are an oddity, jutting in the sand. It is one of the most famous spots for tourists in the area.
Friends of Old Fort Stevens Military History Museum and WWII History
Fort Stevens is now a formidable monument, its ancient shell ready to be inspected by tourists hoping to catch a glimpse of turn-of-the-century artifacts. There is a military museum, exhibits, and plenty of information to absorb. The park even offers underground tours of Battery Mishler, a Civil War underground gun battery that was used as a World War II command center, and the only enclosed Civil War earthworks site on the west coast. For more information on tours call the Friends of Old Fort Stevens at 503-861-2000. The museum is open 7 days a week, 10 a.m. to 4 p.m.

What Makes Fort Stevens State Park So Special?
Fort Stevens State Park is a 4300-acre playground and campground for those who spend their days dreaming about immersing themselves in the shade beneath the trees. It features the best of Oregon State Parks, from the tumultuous coastline to the forest trails we can't explore enough.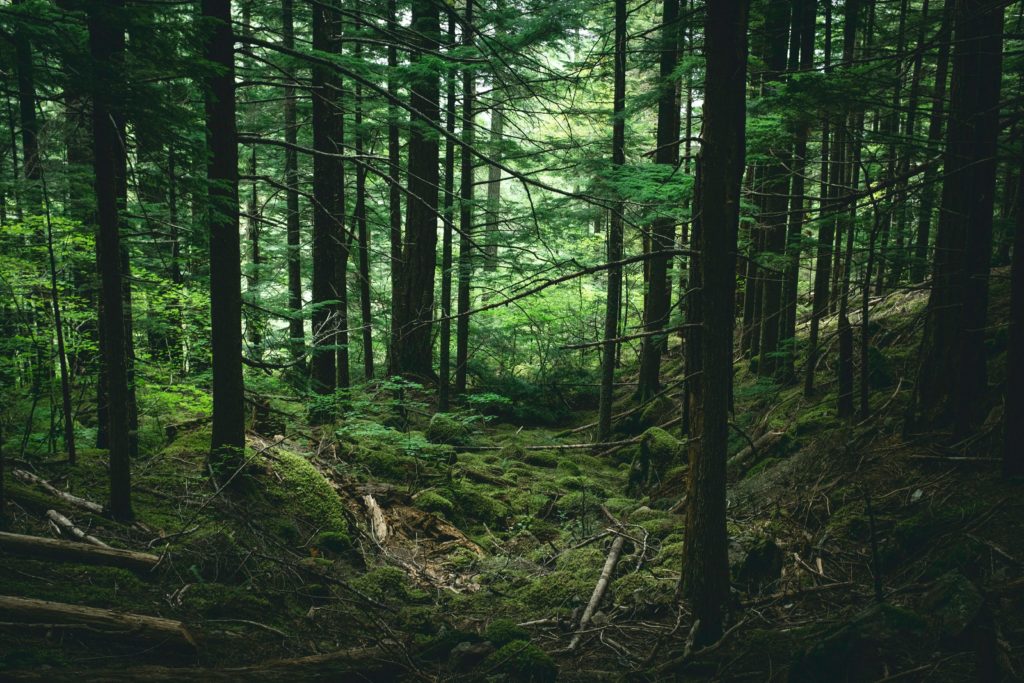 Peter Iredale Beach Access
Just to the west of Fort Stevens State Park Campground, follow the signs leading to a large parking lot with a public, wheelchair-accessible bathroom. From the parking lot, climb over sand dunes and wade through seagrass to the expanse of Oregon coast beach leading to the hulking, half-buried wreck of the Peter Iredale. This is a great place to stop for photo ops with the family, do some beach combing on the south jetty, and even swim during the warm summer months.
Hiking Trails at Fort Stevens State Park
If hiking is a way of life in the Pacific Northwest, Fort Stevens is a great epicenter. With 15 miles of multi-use unpaved and paved trails, bike paths, and horse trails, there's enough room for the entire state to go forest bathing or bike riding.
While there are parts of the beautiful park that can be crowded including the campground, many of the hiking trails offer the quiet solitude that many of us crave. Just in case, if you're hiking and you're worried about crowds, come during the fall, winter, or spring, when it's nice enough to enjoy the forest but cold enough that the entire state won't be shoving past you on the trail.
The Fort Stevens Loop
This is the longest of the trails at Fort Stevens State Park, spanning 10 miles. It offers the full experience, giving you a taste of the diverse environments within the park and the challenge of a decent hike. The trail leads south of the historical museum, west through the swamp, past forests, and Swash Lake, then through a set of beach dunes to the Peter Iredale. From there it runs south along the western shore, then inland until making its end at Coffenbury Lake.
There's another path leading further west and north the way you came, completing the 10-mile hike. There's also a web of tributaries that spread throughout the rest of the park, making this a great spot for wildlife viewing and bird watching.
Clatsop Spit Loop on the Columbia River
This trail extends north from Tillamook Head to the river mouth. Clatsop Spit is a giant sandy plain that juts out towards Oregon's northwesternmost point. The planting of dune grass, dams, and jetties altered the sandy desert and stabilized the land. This has allowed Sitka spruce, willow, shore-pine, and wax myrtle to exist there.
Flocks of brown pelicans, double-crested cormorants, and Caspian terns swarm the mouth of the Columbia to feed off of salmon. Vistas of the fresh water and the sea, combined with wonderful opportunities for wildlife viewing make this hike something to be remembered.
Other Hikes and Paved Bike Trails at Fort Stevens State Park include:
Swash Lake Viewpoint via Isaac Steven's Trail
DeLaura Dune Trail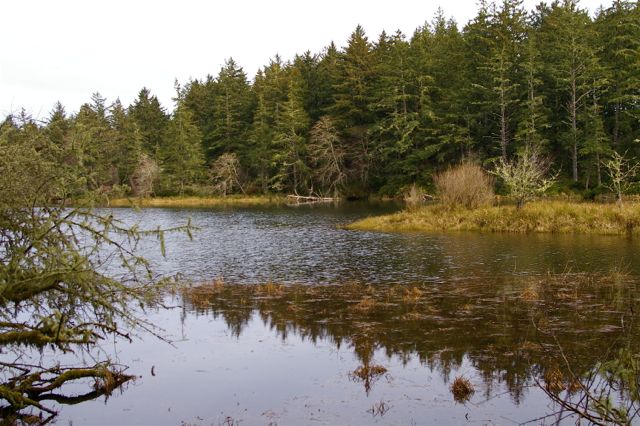 Coffenbury Lake at Fort Stevens State Park
Surrounded by low-hanging trees and coniferous groves, this lake was formed from the runoff from the Columbia River, where it collected between the dunes. It's now 50 acres–a mile long–and host to two picnic sites, areas for swimming, fishing, and a boat ramp.
This freshwater lake is everything you could ever want out of a large, natural body of water. The scenery is peaceful, if not a little crowded during the summer months. But during that time, the water is temperate, which means swimming isn't just allowed, it's a blast. There's also a 2.5-mile trail encircling the lake, perfect for parents with small kids.
Epic Fishing
The lake is stocked with trout and steelhead. Warmwater species naturally spawn there, including black crappie, bluegill, brown bullhead, and yellow perch. The stocking schedule is available on the Oregon Department of Fish and Wildlife website. There is no schedule for the steelhead, but they do come during the winter months. For warm water species, the best time to fish is spring, summer, and fall. For trout, it's better to fish from March to September.
Coffenbury Lake is great if you're towing along a pack of children, but there are plenty of other ways that children can enjoy their time in the park. Fort Steven's Jr. Ranger Program offers regular outings. Their events are part of a long roster of activities available for all ages at Fort Stevens. Kayak Tillamook is especially popular with adults.
Camping at Fort Stevens State Park Campground
For a truly immersive experience, camping is the only way to go. Fort Stevens State Park has one of the largest campgrounds in the nation, with more than 350 campsites of all types. The campground also features RV hook-ups, yurts, cabins, flush toilets, and hot showers.
Every tent site at Fort Stevens State Park Campground is ADA accessible and comes equipped with a picnic table, fire pit, fire ring, and grill. Seven camping yurts and five deluxe cabins are pet-friendly, so feel free to bring Fido.
---
RELATED: 26 Prime Oregon Coast Campgrounds
---
During the off-months, the water seems to come rushing off the ocean, spreading a misty chill over the campsites that makes sleeping in a tent prohibitive. Unless you have an RV, or you manage to snag a cabin or a yurt, it's probably best to enjoy the park for the day and come home when you're done.
Speaking of RVs, Fort Stevens State Park Campground has 302 sites with electrical hook-ups, 174 full-hookup sites, and an RV dump station. Some of the campsites directly back up to Coffenbury Lake, offering easy access to its picnic area and boat ramp.
Fort Stevens State Park Campground Availability and Reservation Information
Due to the popularity of Fort Stevens State Park Campground, campsites must be reserved 6 months in advance. If you'd like to make a reservation, head on over to Oregon State Parks, and check out the rest of their website, where you'll find a reservation system and all the information you need to enjoy your stay at the campground. Be sure to double-check that your intended arrival date is open. Occasionally the park will have campsites available on a first-come, first-served or drop-in basis, but this isn't guaranteed.
Know Before You Go
Fort Stevens State Park cabins and yurts are unavailable Aug. through Sep. for certain dates. They are reserved for participants and instructors of the Pacific Northwest Preservation School presented by the University of Oregon School of Architecture and Environment.
Keep in mind that cell service at the campground (and in the rest of the park) can be spotty depending on your service provider.
For all other camping inquiries, check in at the ranger station (Oregon State Parks and Recreation Department) which is located just by the dump station within the campground.
What Other Fun Things Can You Do at Fort Stevens State Park?
–Youth and adult bike rentals are available onsite.
–Kayak Tillamook offers kayak tours on Trestle Bay. Call 503-866-4808 for more information.
–Toss around a frisbee at the 9-hole Columbia Shore Disc Golf Course.
–Take a drive up to the north end of the area for wildlife viewing and beach combing on the Clatsop Spit. Snowy Plovers nest near the south jetty from May to September.
–Plan a family reunion or other large gathering for next year! The campground is large enough to accommodate all.
Where is Fort Stevens State Park in Oregon?