Oregon has a wide variety of schools to choose from for post-secondary education. From public colleges run by the state of Oregon, to private institutions, students living in Oregon or wanting to attend school here have a lot of options. While we can't cover every college and university in the state, we have a list of some of the best colleges in Oregon for you, as well as tips on what to consider when choosing a college.
Things To Consider When Choosing A College
Consider In Sate Tuition
There are a lot of things to think about when choosing a college or university to attend. First, consider whether you'd like to get in state tuition. You'll always get cheaper tuition for a college in the state you reside in, though some states offer reciprocity and will give students from specific other states the in state tuition rate. The Western Undergraduate Exchange, also known as WUE (pronounced by some students as woo-ee), is a regional tuition reciprocity program in the Pacific Northwest and neighboring states. Through WUE, if you're a resident in Washington, Oregon, California, Idaho, Montana, Nevada, Arizona, Utah, Wyoming, Colorado, New Mexico, Hawaii, Alaska, North Dakota, or South Dakota, you're eligible for reduced tuition at 160 participating public colleges in the region.
Think About How You'll Be Paying For College, And Total Tuition Cost
Yearly tuition can vary from college to college, so this is something to take into account when choosing a college. Traditionally private institutions are much more expensive than public institutions. As an example, some of Oregon's public colleges cost around $11,000 per year for tuition, while some of the private institutions in Oregon cost upward of $50,000 per year for tuition. There will also be other fees you'll have to pay for such as books, student health insurance, and room and board.
Many students apply for scholarships and other programs to help them pay their school fees and tuition, though scholarships don't usually pay for the entire cost, leaving students to take out a student loan, which must be paid back after graduation.
Students thinking about going to college should fill out the FAFSA application at least a year before they start applying so they can get federal student aid. This application is free to fill out, and should be filled out every year when you are attending college to help with your tuition.
Which Community Do You Want To Live In?
Some universities are in big cities, others are in small towns. Each college also has their own unique community, student organizations, and student life programs. This is something to think about when choosing a college.
What Program And Career Do You Want To Pursue?
The types of classes you take in college will depend on the major you choose. Each college offers different majors and academic programs, so this is an important consideration. If you want to become a doctor, you'll need to go to a medical school, for example. Think about what it is you want to do so you can choose a college that will teach you the skills you need to be successful in your field.
Private Institution Vs Public University
You'll want to consider whether or not you have a specific university in mind, whether it's a private college, a public university in the Oregon State University system, and what ranking the college has.
There are several websites like College Factual, that give rankings to colleges and universities in Oregon based on a number of factors including cost of tuition, awards that schools have received, admission and acceptance rate, retention and graduate rates, diversity, and more.
State Universities In The State Of Oregon
There are seven public universities in the state of Oregon that you can choose from for the degree programs you want to enroll in. The universities in the Oregon state university system are some of the best colleges in Oregon, and even some of the best in the Pacific Northwest.
If you want to go to a university in the Western United States, whether you want to attend college in person or are looking for online programs, then consider these seven universities below.
Oregon State University (OSU)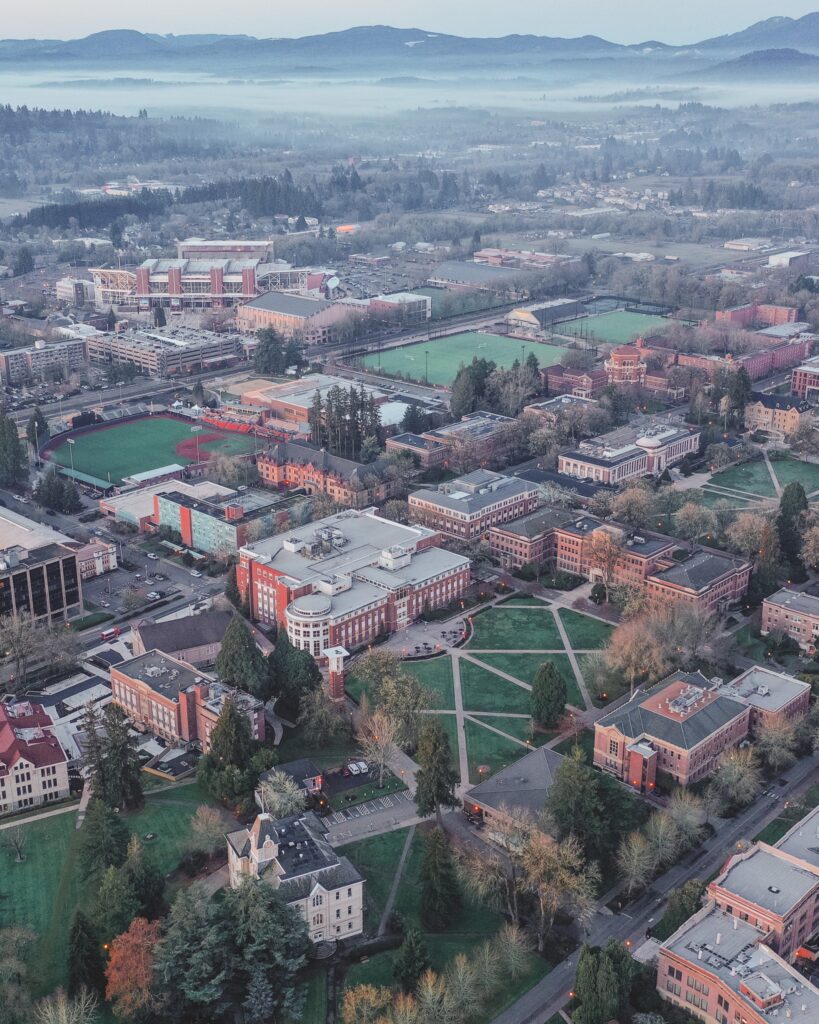 Founded more than 150 years ago in Corvallis, Oregon State University is the state's largest public university.
This university is considered Oregon's best research university with nearly 200 degree programs in things like forestry, oceanography, agriculture, education and veterinary medicine (to name a few). With both graduate and undergraduate programs as well as online academic programs, prospective students are sure to find a degree they want to pursue.
OSU has a beautiful historic campus in the heart of the Willamette Valley, as well as the OSU-Cascade's campus in Bend which offers more than 20 majors and small class sizes.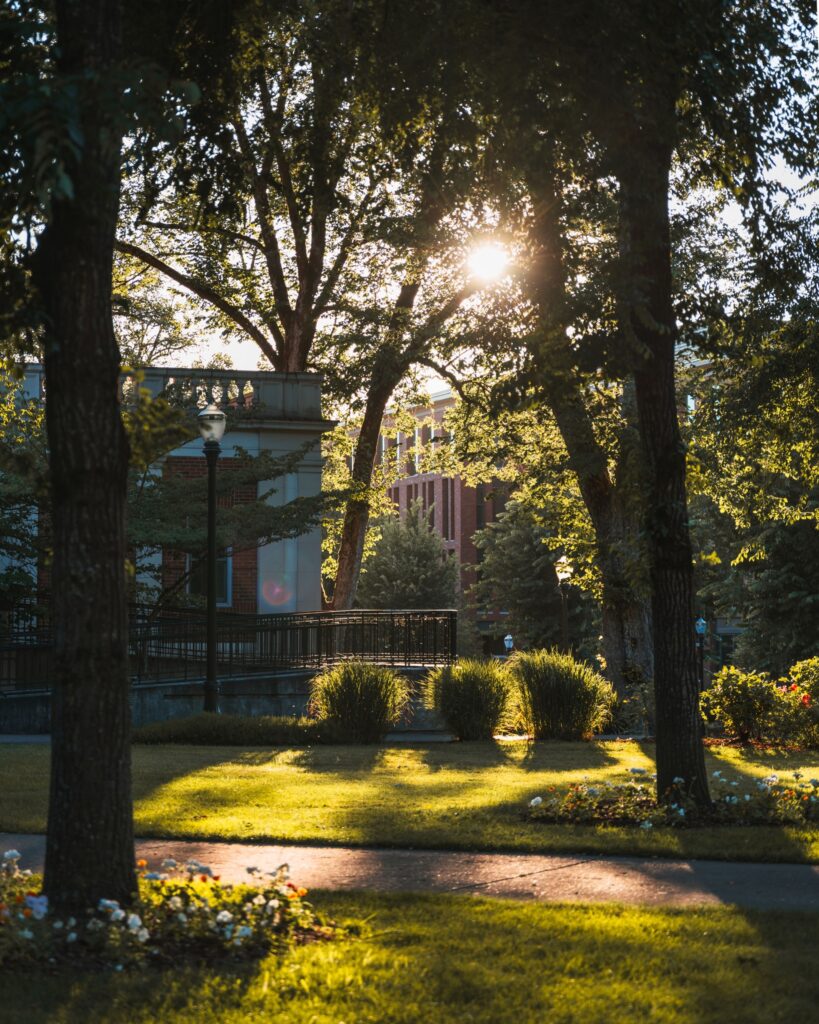 If you want to go to a big school with a lot of opportunities and a fun campus that's part of the Oregon State University system, you can't go wrong with OSU.
University Of Oregon (U of O)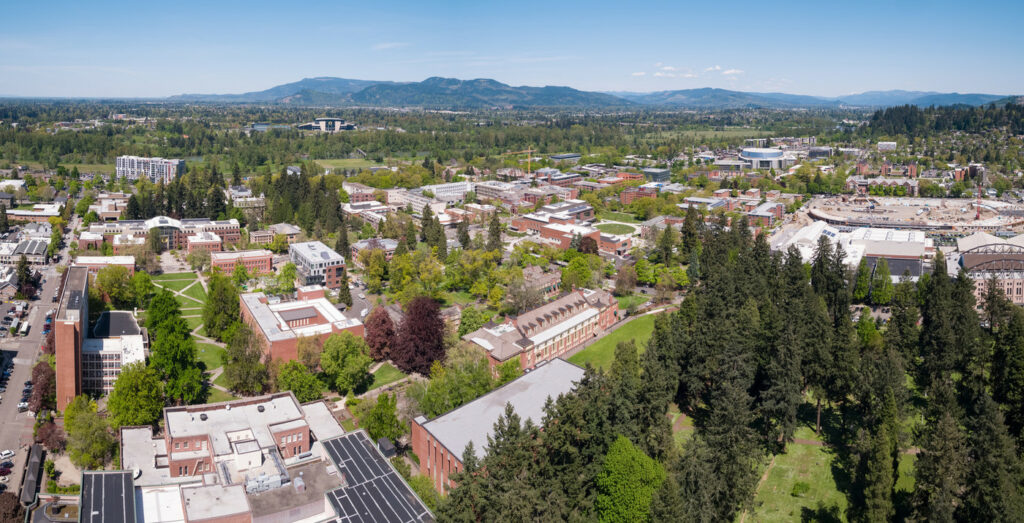 U of O has the highest graduation rate of all of the public colleges in Oregon. The University Of Oregon has more than 300 undergraduate programs, and more than 80 graduate subject areas for prospective students to explore.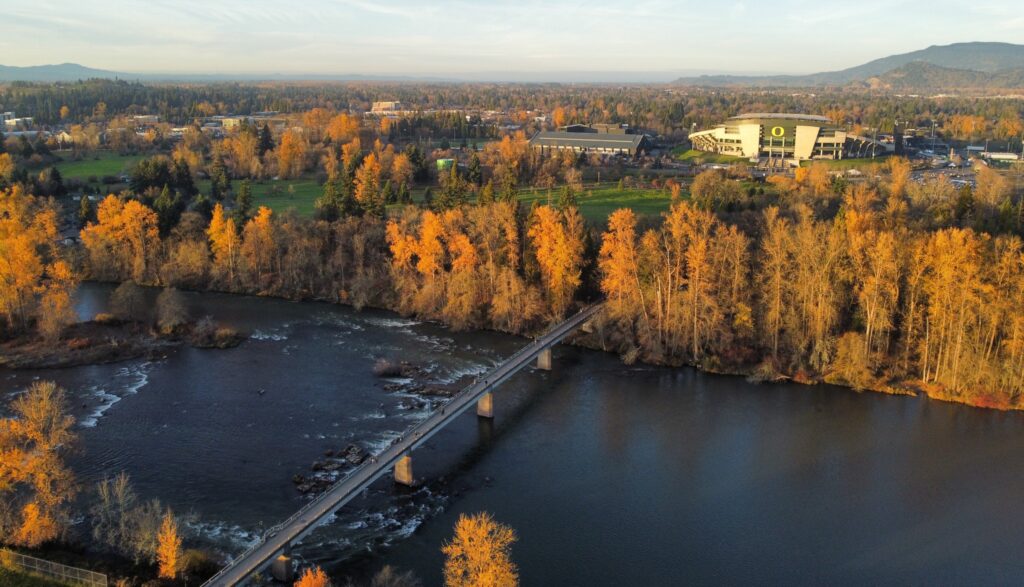 With colleges for the arts and sciences, business, design, education, journalism and communication, music and dance, law, and an honors college, the student body here has a lot to be proud of.
The University Of Oregon campus is right in the center of Eugene, but is also close to many outdoor recreation opportunities like hiking and bike riding.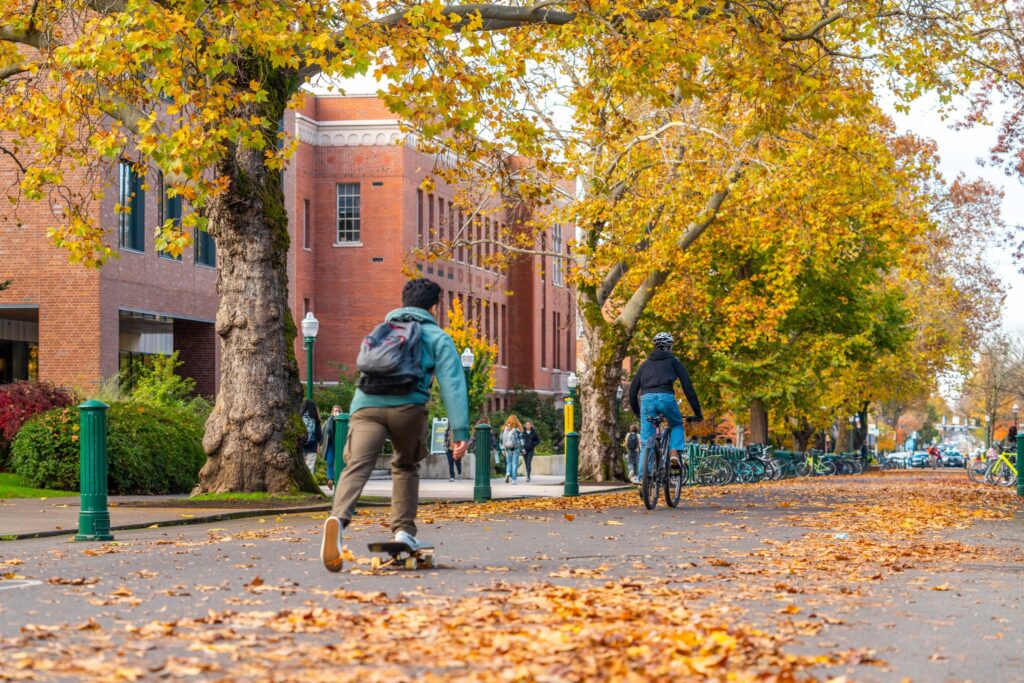 With opportunities for research, to study abroad, and to interact with a vibrant and diverse community of students and staff, the University Of Oregon is a great option to go to school in Oregon State.
Southern Oregon University (SOU)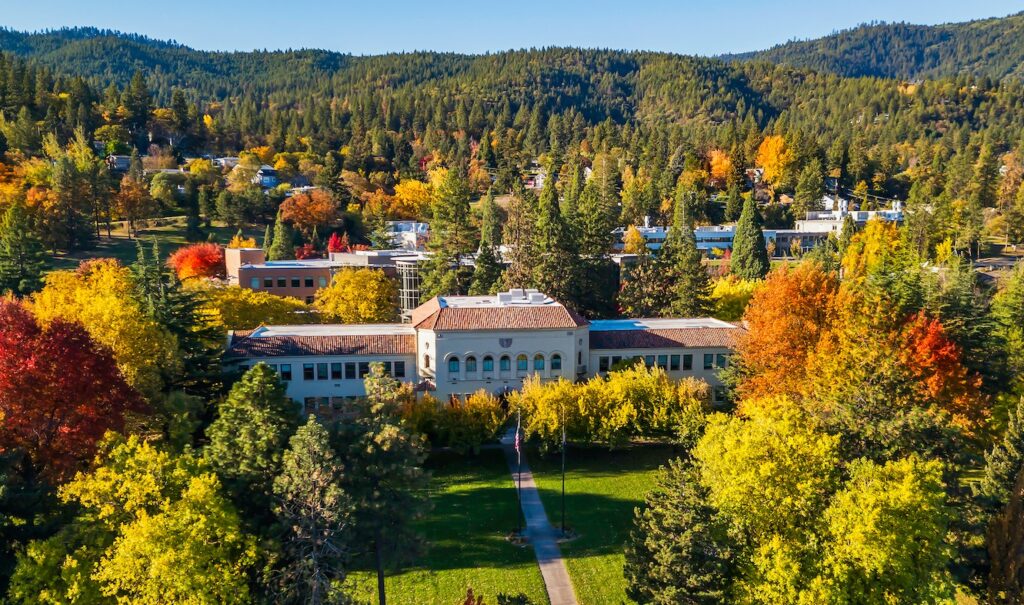 SOU is located in the vibrant and culturally rich town of Ashland in Southern Oregon. This beautiful little city is close to the Rogue River, the Mount Ashland Ski resort, is home to the Oregon Shakespeare Festival, and gorgeous Lithia Park.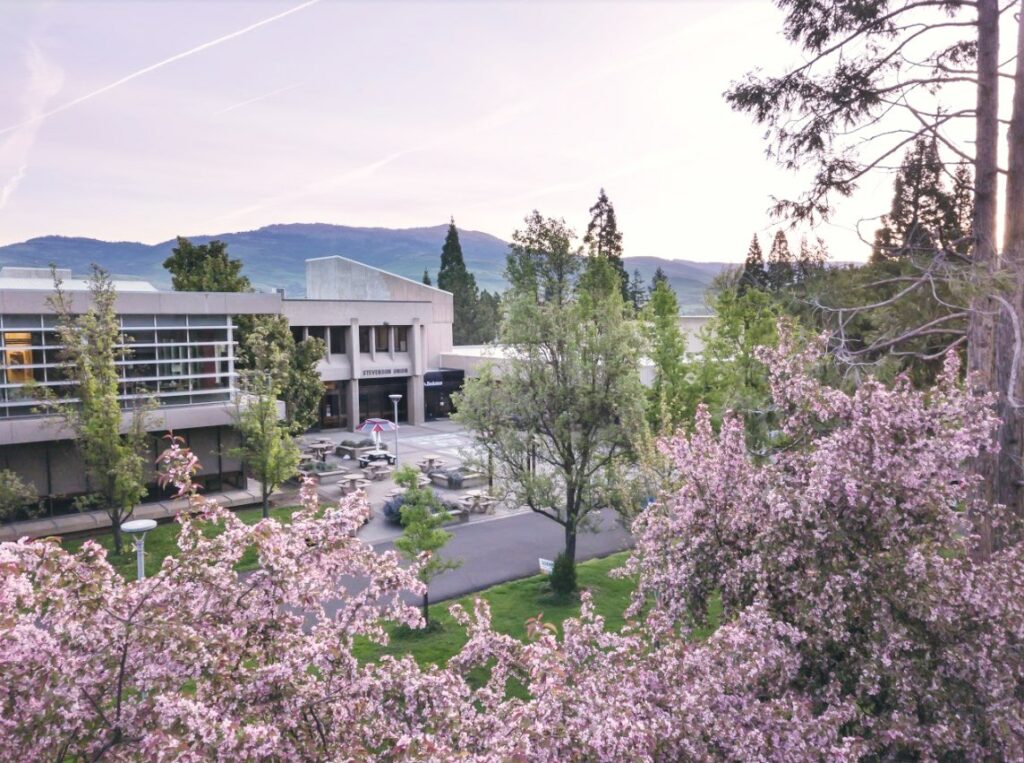 With experimental and theoretical learning programs, SOU is focused on building strong community connections with mentorships, internships, studies in the field, projects, and civic engagement.
Students can choose from 37 areas of study in both undergraduate and graduate programs in art, biology, business administration, digital cinema, education, history, mathematics, political science, and theater to name a few.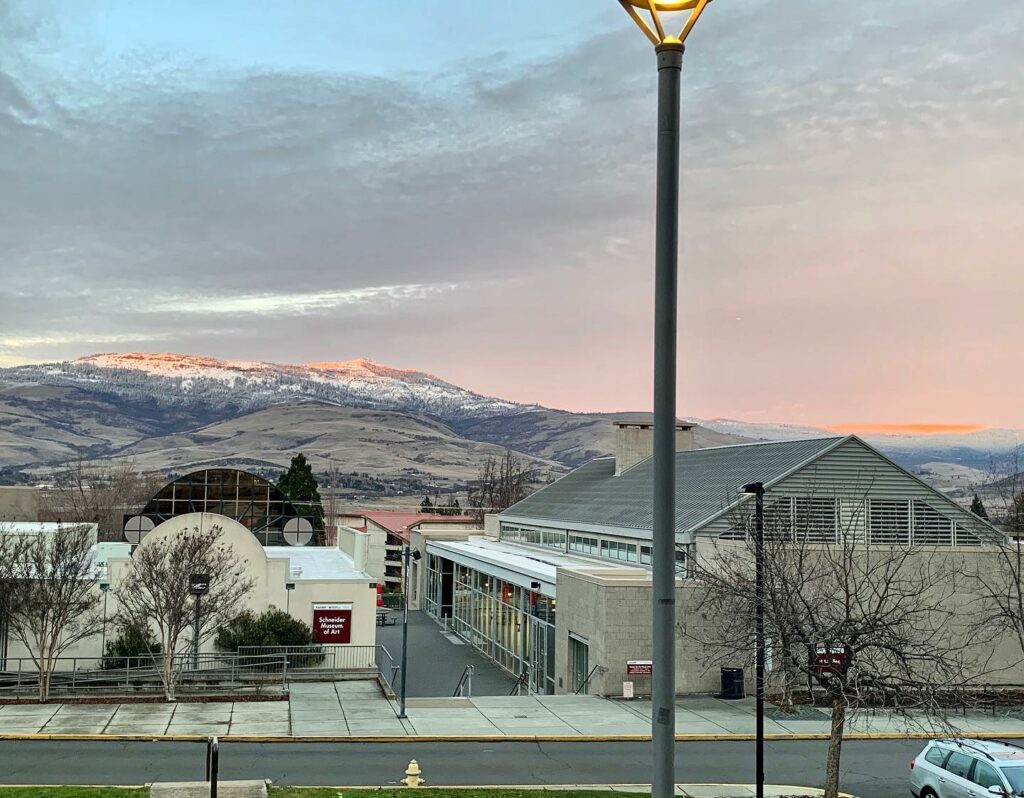 SOU is a great place to get your higher education if you want a small but engaged college community in a pretty setting.
Oregon Tech (OIT)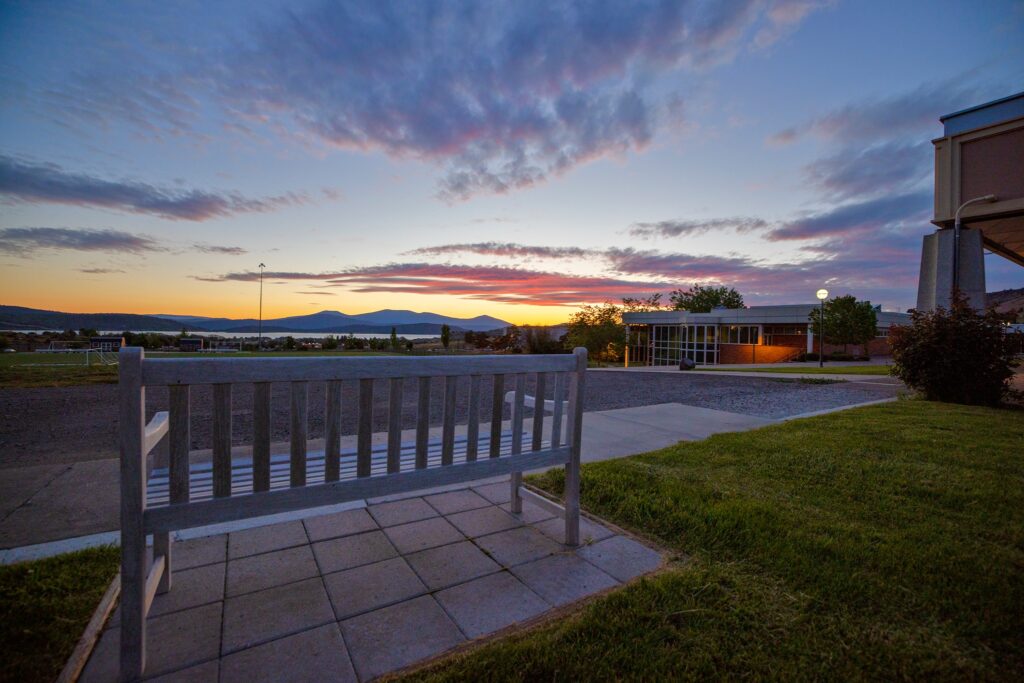 Founded in 1947, Oregon Institute Of Technology is Oregon's polytechnic University. With two campuses, one located in the Southern Oregon community of Klamath Falls, and the other in Wilsonville, this university focuses on undergraduate and graduate degree programs in engineering, renewable energy, health and nursing, business, technology, and applied arts and sciences. There are over 50 bachelors and advanced degree programs to choose from at OIT, as well as online programs to get students the skills they need.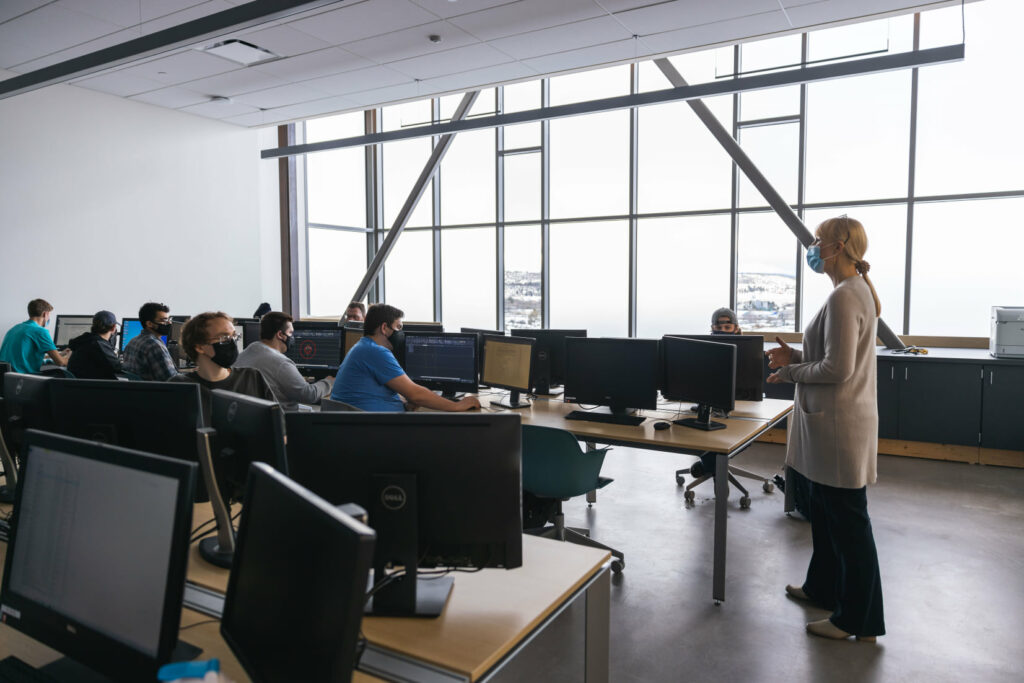 OIT provides hands-on project-based learning, and emphasizes student innovation and applied research.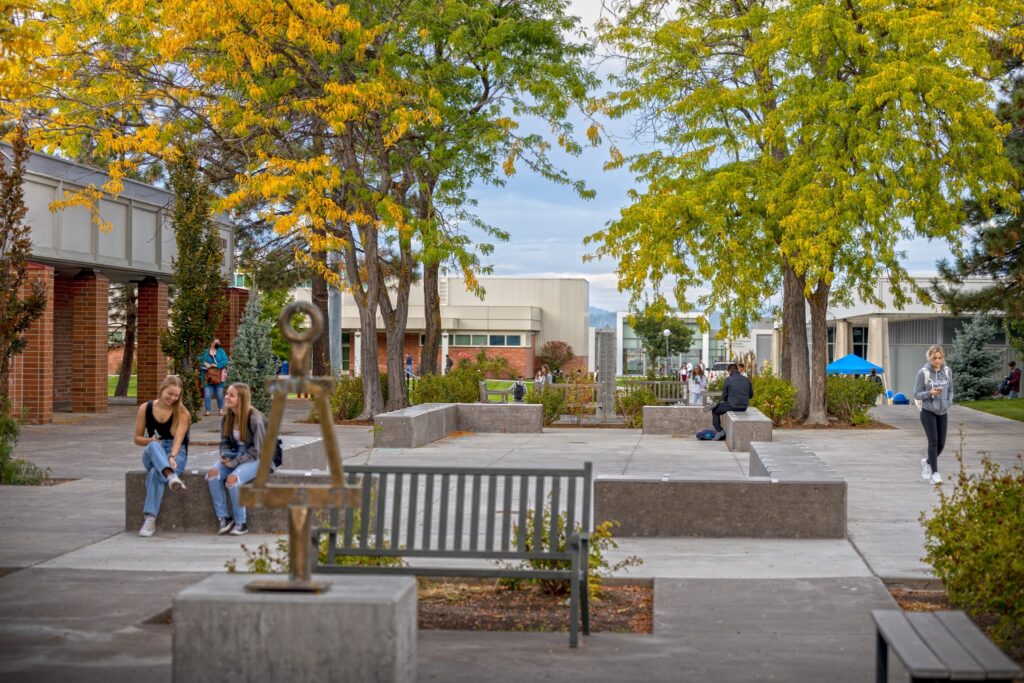 The median starting salary of an Oregon Tech graduate is $60,000, and through job fairs put on by the college, many students are offered jobs before they graduate so they're ready to start their career as soon as they have their degree. This, along with the many student organizations, small town life, a scenic location above Klamath Lake, the abundance of outdoor recreation opportunities nearby, and other factors makes OIT one of the best colleges in Oregon.
There is a diverse student culture at OIT, with exchange students coming from countries all over the world to study and take classes.
Learn more about tuition, financial aid, and admission to OIT here.
Western Oregon University (WOU)
Located in Monmouth, WOU is among the most affordable of the public colleges in Oregon.
With both undergraduate and grad programs, students will find majors in Accounting, American Sign Language, Art And Design, Biology, Dance, economics, Earth And Environmental Science, and more.
Learn more about WOU here.
Eastern Oregon University (EOU)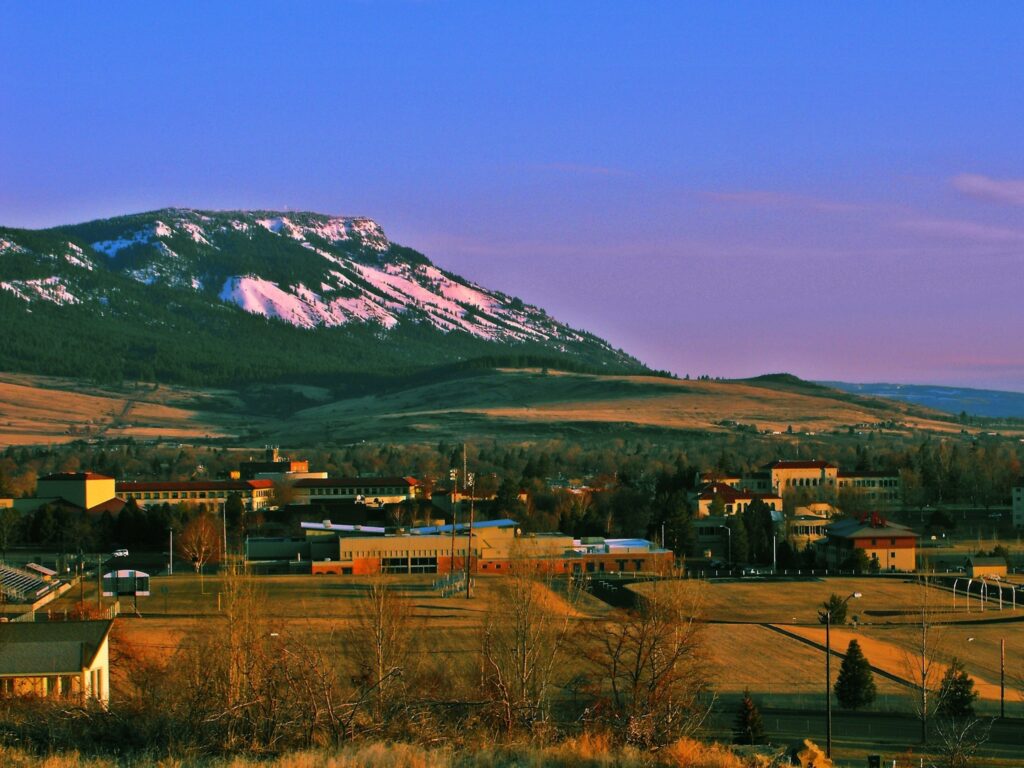 EOU, known as 'Oregon's Rural University' is located in La Grande. This university is also known to be one of Oregon's most 'transfer friendly' universities, so if you're already attending a university and looking to transfer, this is the place.
Offering a number of undergraduate programs, EOU has degrees both online and in person. Some of the majors found at EOU include, agriculture entrepreneurship, anthropology and sociology, chemistry and biochemistry, mathematics, music, theatre, and nursing.
Learn more about the life of students at EOU as well as undergraduate programs here.
Portland State University (PSU)
Founded in 1946, Portland State University is located in the heart of Portland, making this the perfect college for students looking for an urban campus and life in the big city. Portland is a vibrant and quirky city with a chill vibe, a lot of things to do and explore, and an incredible food and coffee scene.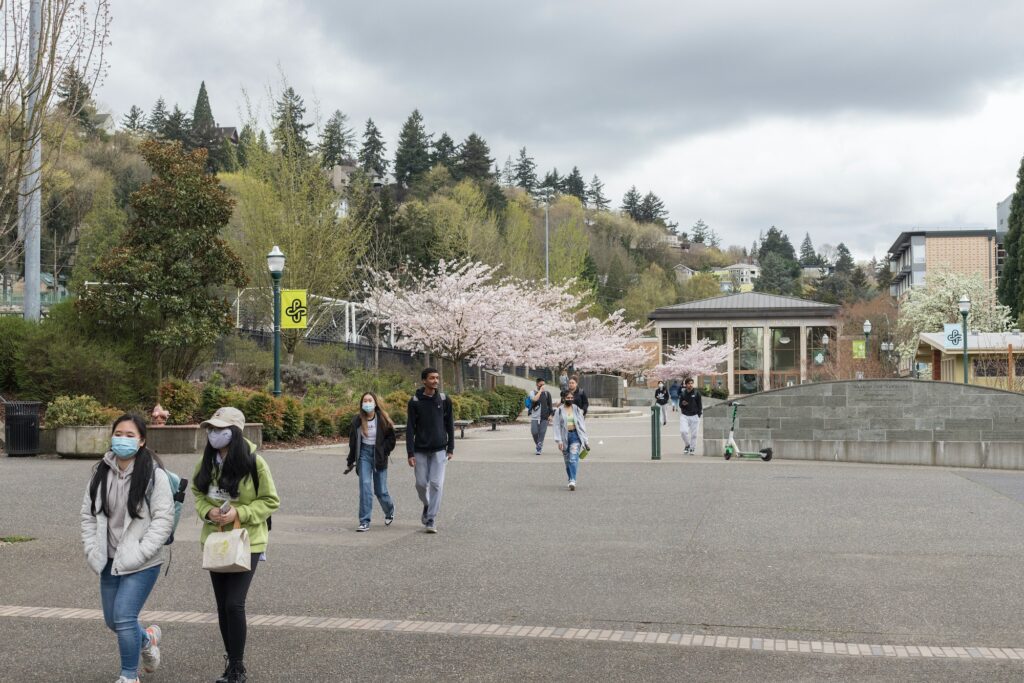 Portland State University offers more than 200 degree programs and certificate programs, both graduate and undergraduate.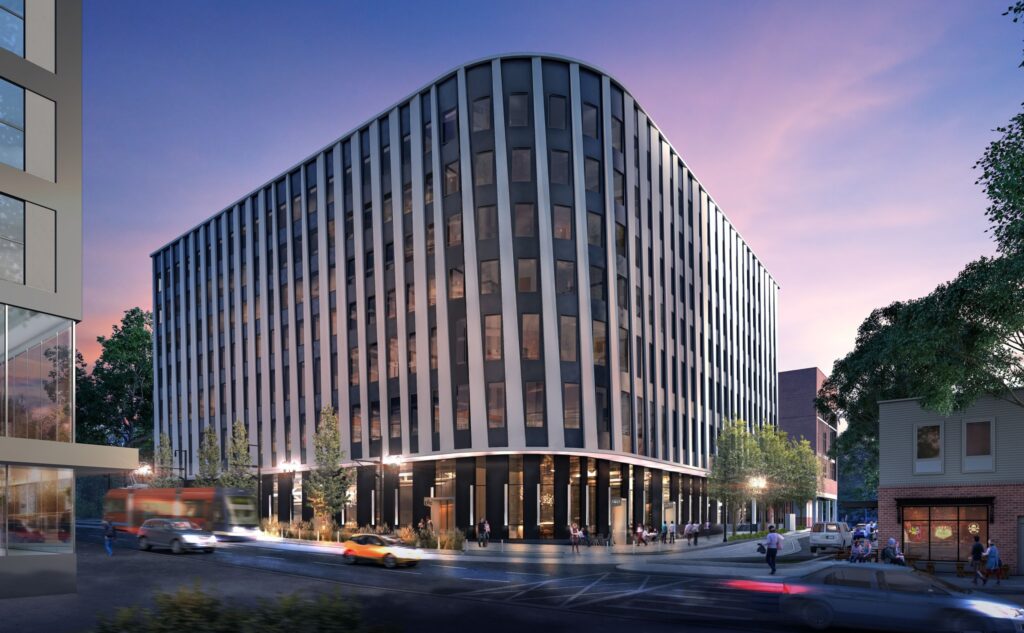 Some of these programs include accounting, advertising management, African studies, applied health and fitness, architecture, the arts, biochemistry, civil engineering, comparative literary and cultural studies, and more.
For students looking to explore life in Portland while attending a great university with a vibrant community, Portland State University is perfect. Get more info about PSU here.
Oregon Health And Science University (OHSU)
OHSU is the state's only public academic health center. With schools of nursing, medicine, public health, dentistry and pharmacy, as well as a system of hospitals and clinics across Southwest Washington and Oregon, OHSU focuses on healing, discovery and teaching.
Based in Portland, this school was founded in 1887.
Students at OHSU are part of a passionate community of faculty, staff and students in Portland and across the region that are working to transform healthcare. Get more information about OHSU in Portland, Oregon here.
Private Universities Of Oregon
While there are some amazing public colleges in Oregon, students may also want to look into attending a private institution. There are 18 private colleges in Oregon, though we don't have room to list them all here.
Lewis And Clark College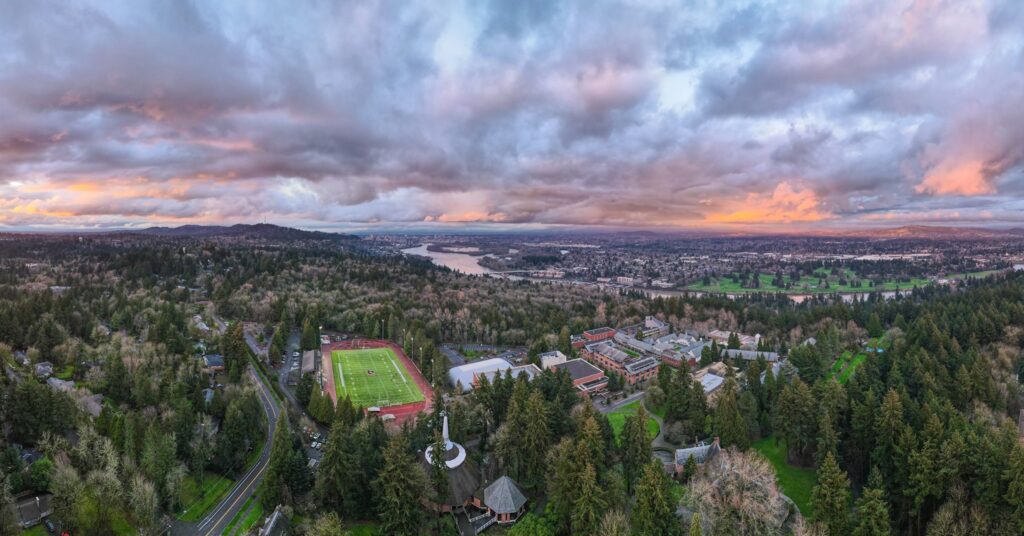 Located just 15 minutes from downtown Portland, this private institution is considered by many to be one of the prettiest in the US.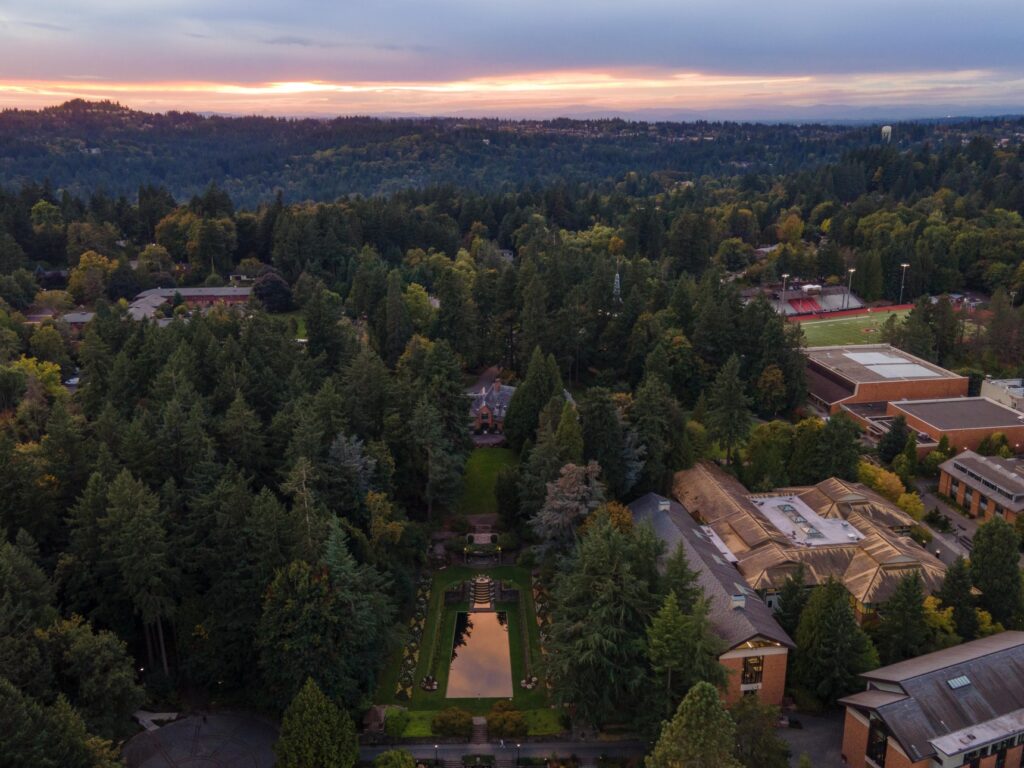 Surrounded by trees, and not far from great food and activities in the city, this college has undergraduate programs in arts and sciences, as well as a school of law and a graduate school of education and counseling for students to enroll in.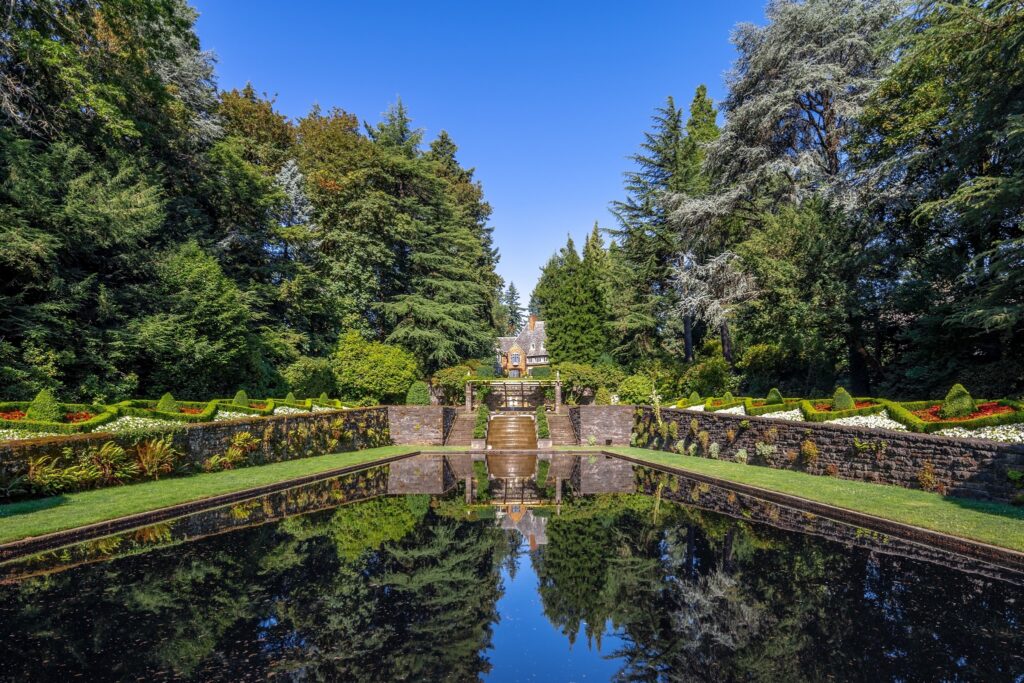 Lewis And Clark College has the #1 Environmental Law Program in the nation, which shouldn't be a surprise given it's beautiful location and stunning campus surrounded by nature.
This really is an excellent place to pursue a degree program in environmental law.
George Fox University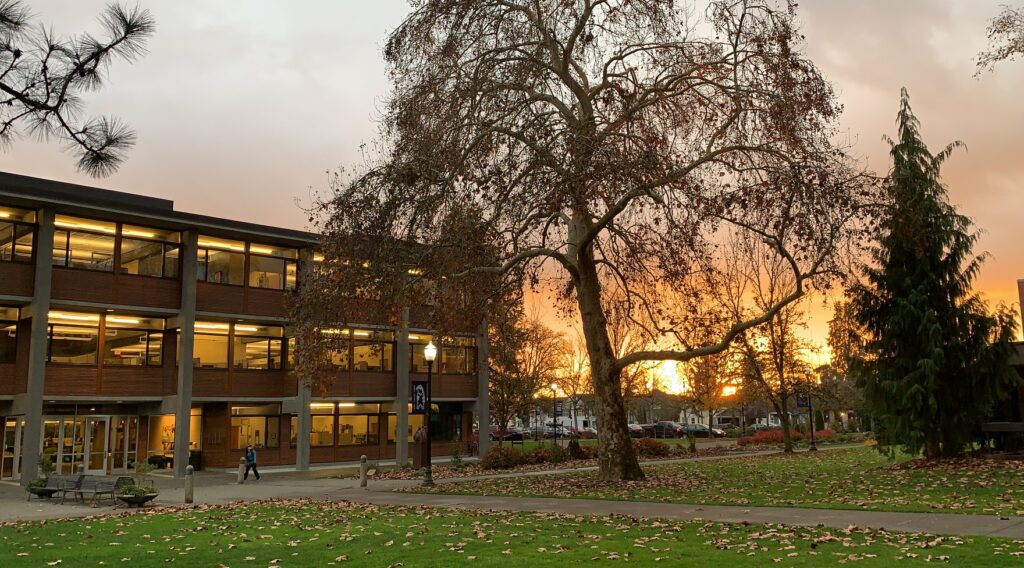 George Fox University is located in Newberg Oregon in the heart of the Willamette Valley. The school has education degree programs, so if you're looking for a teaching degree, this is a great option.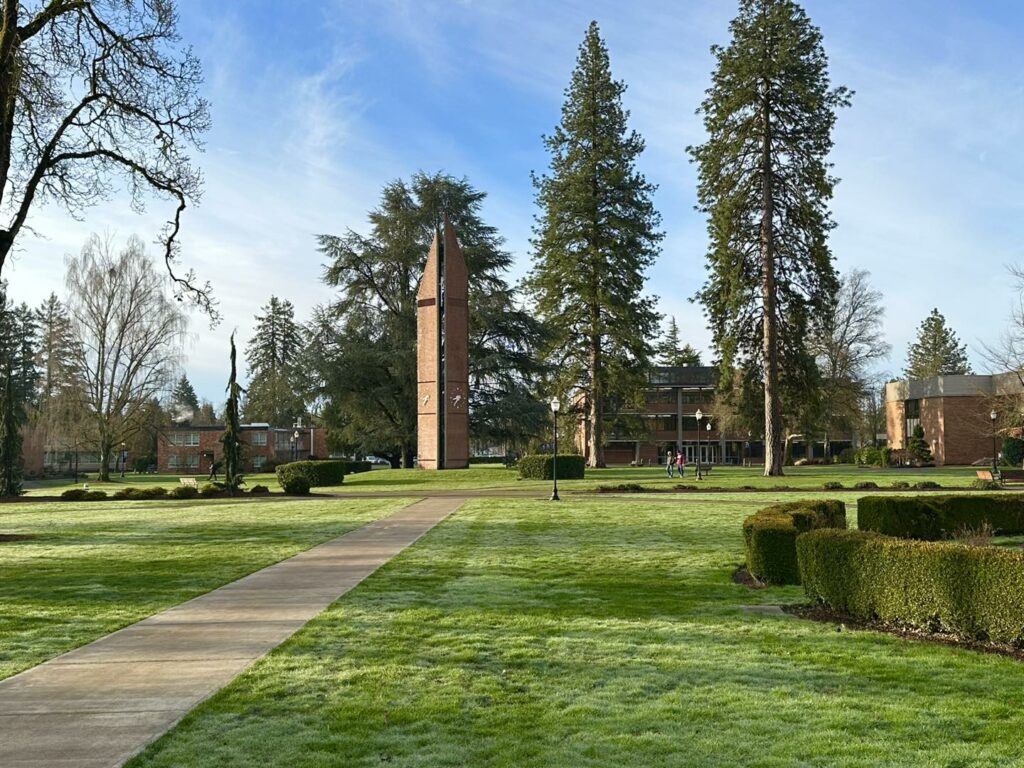 With over 60 programs in the liberal arts, business, Christian studies, communication and language, education and teaching, engineering and technology and more, there's a lot of options for students looking to achieve higher education here.
Students at George Fox University enjoy a community of friendly staff and students and the small town atmosphere of Newberg, while not being too far away from the big city of Portland, or the scenic Oregon coast.
Reed College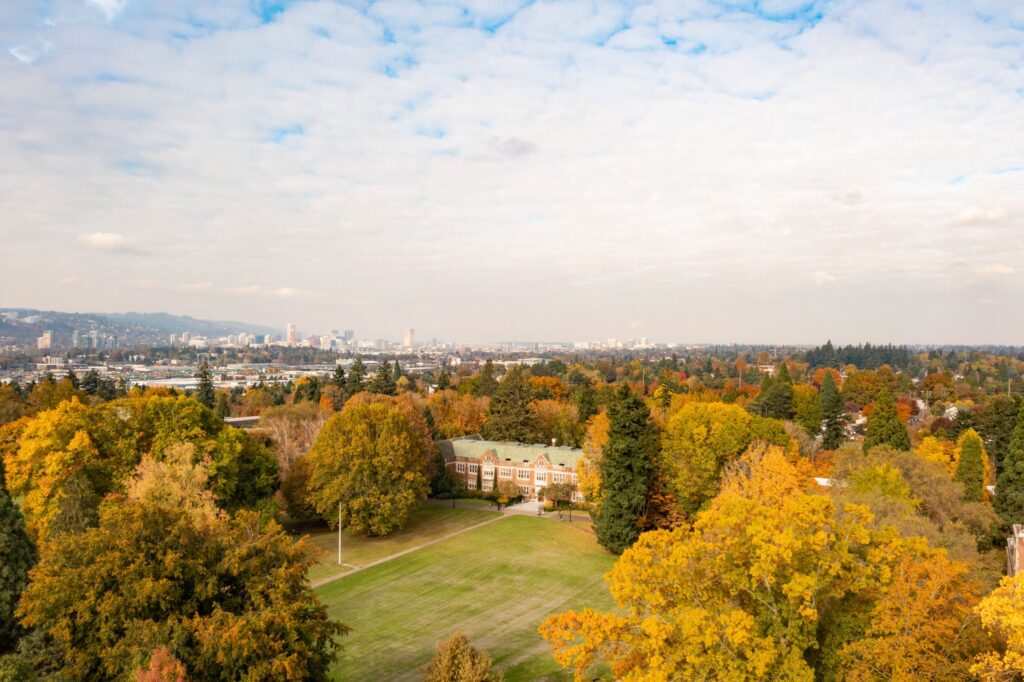 We've written about the beautiful campus at Reed College before. Going to Reed feels a little bit like going to Hogwarts, from the stately buildings, to the woods surrounding the campus.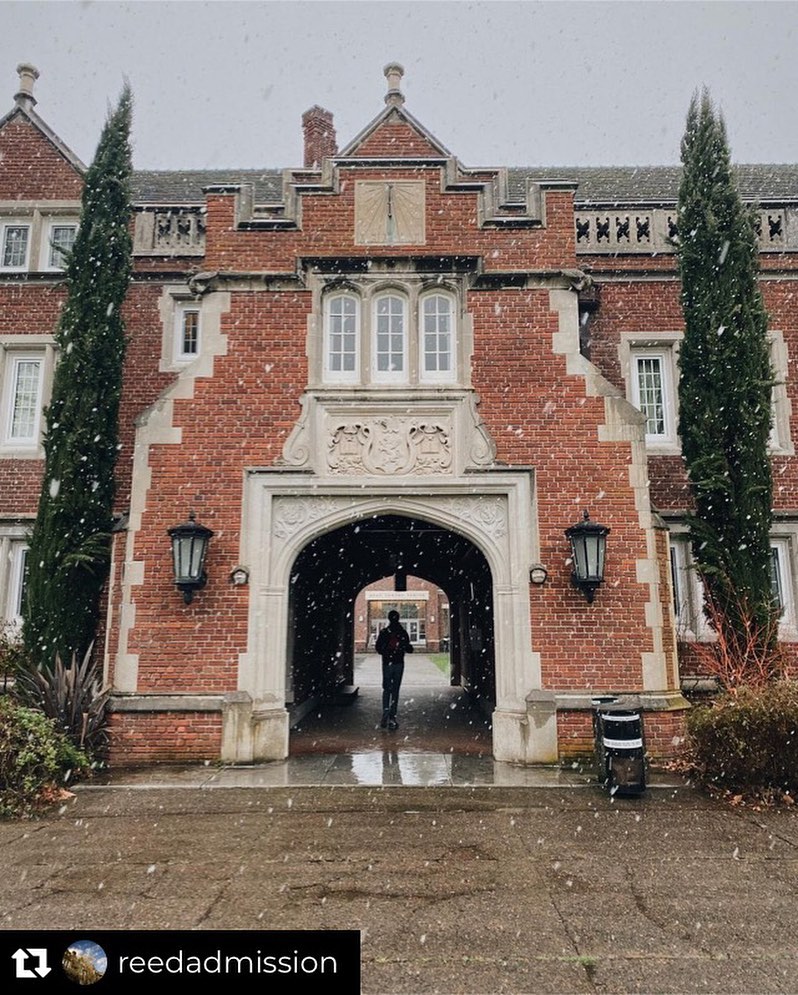 This gorgeous college located in Portland has many programs in the liberal arts.
This school focuses on close interaction between faculty and students, and on active learning. Learn more about Reed here.
Willamette University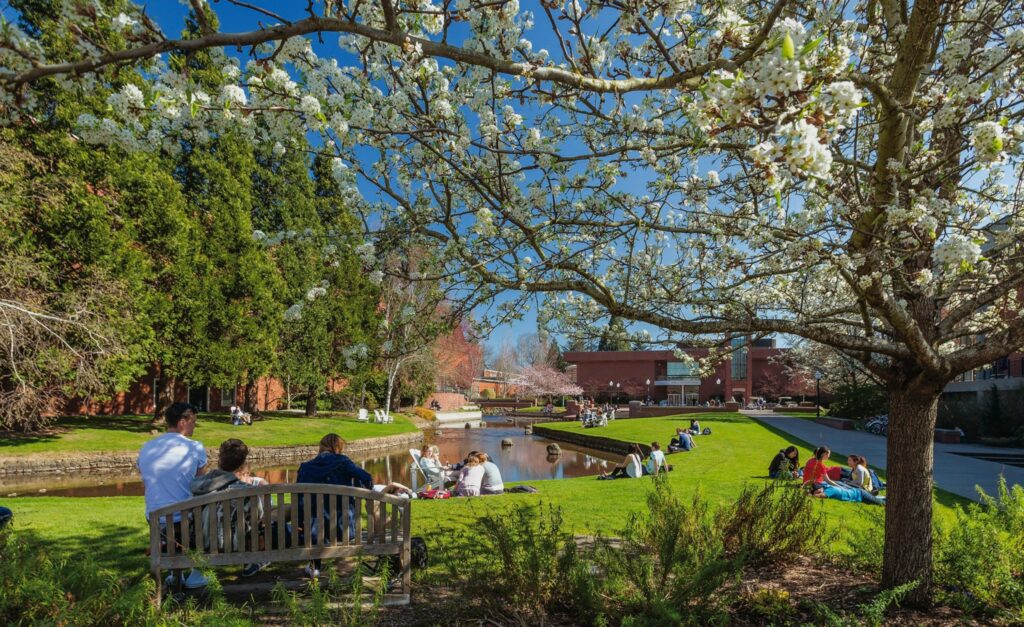 Willamette University is not only considered one of the Pacific Northwest's leading private universities, but it's also the oldest university in Oregon that is still open today.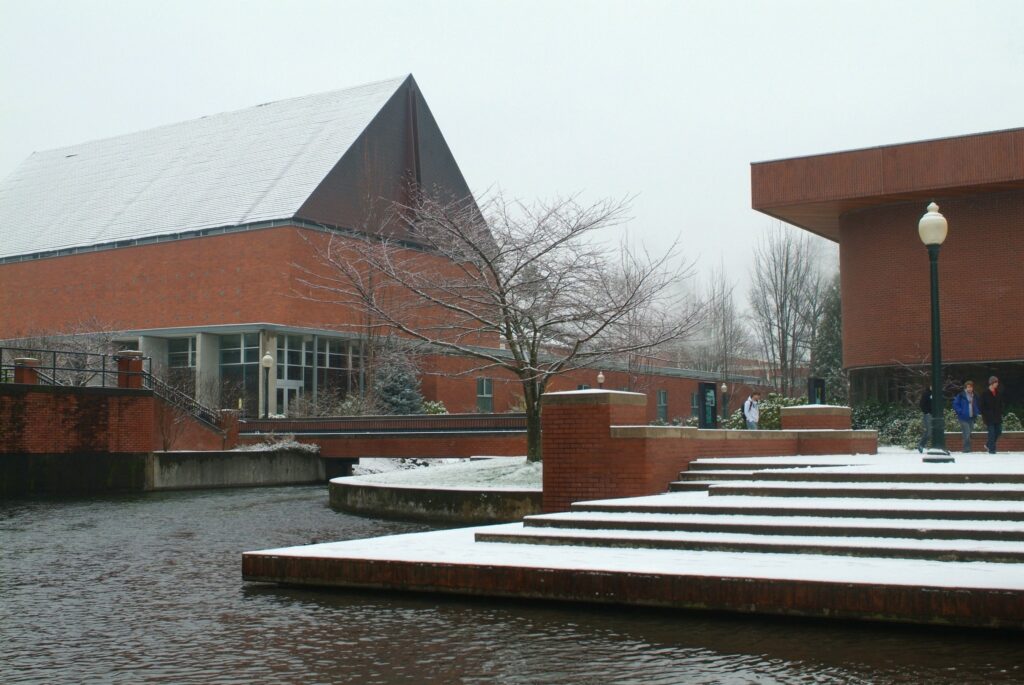 Founded in 1842 this university has a stellar college of art, a college of arts and sciences, as well as colleges of law and others.
Located in Salem, Oregon's capital, students at Willamette enjoy the scenic campus and all the nearby activities Salem has to offer.
Pacific University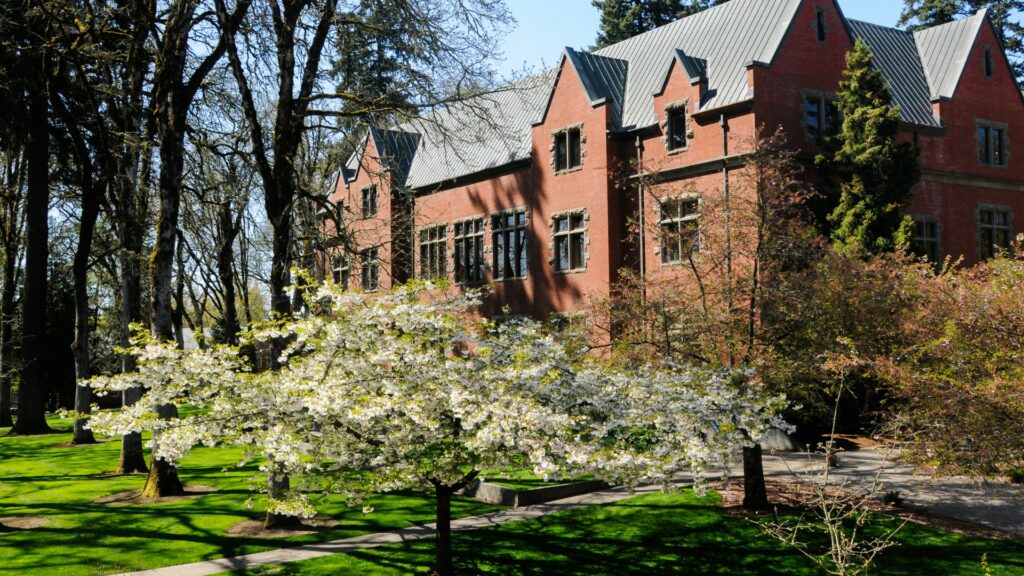 Pacific University is considered the Pacific Northwest's top private research university. Located in Forest Grove, students will find programs in the liberal arts and sciences, business, education, health, and optometry.
With grad and undergrad programs available, students at Pacific have a wealth of choices at their fingertips when it comes to their education.
Choosing A College In Oregon - What College Will You Choose?
There are so many great colleges and universities to choose from in Oregon that we couldn't cover them all here. Whether you're thinking about going to school to gain new perspectives on the world around you, form a new personal relationship with your education, research, train for a new career, train for a job with better pay, or come to school here from another country, there's a college in Oregon for you.