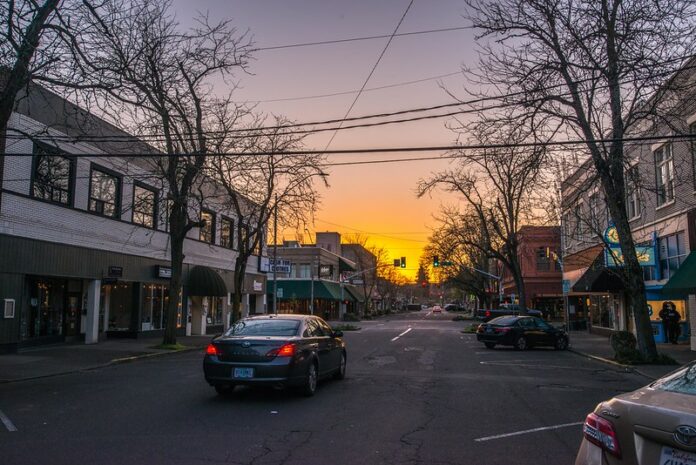 If you're planning to visit the Pacific Northwest, make sure to add Corvallis, Oregon, to your list of must-visit destinations. This vibrant city boasts a rich history, stunning natural beauty, Oregon State University, and a thriving arts and culture scene.
Whether you're a nature lover, a history buff, or an art enthusiast, Corvallis has something for everyone. In this guide, we'll take you through some of the best things to do and see in Corvallis, from exploring the great outdoors and local parks to sampling the local cuisine.
Getting to Corvallis
Corvallis is located in the heart of the Willamette Valley, just 90 minutes south of Portland and 45 minutes north of Eugene. The easiest way to get to Corvallis is by car, but you can also take a bus or a train.
The Amtrak Cascades train service runs from Eugene to Portland and stops in Albany, just 15 minutes from Corvallis. The nearest airport is Eugene Airport, which is served by major airlines such as Alaska Airlines, Delta, and United.
Where to Stay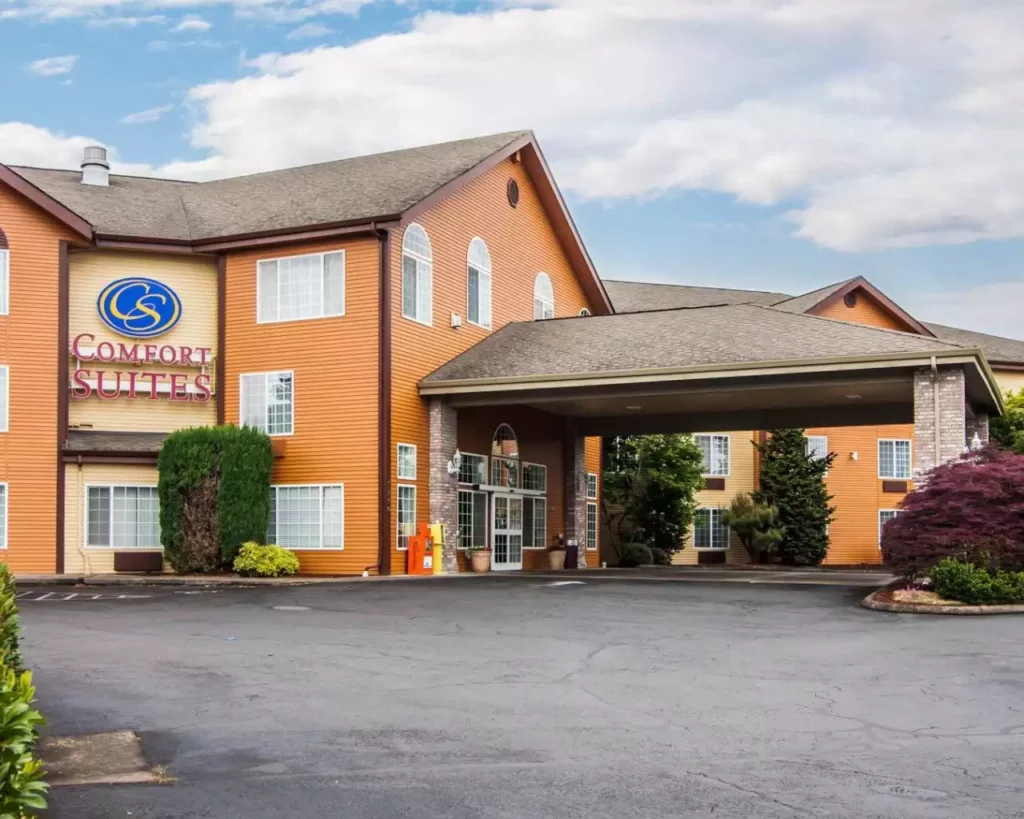 The city has a wide range of accommodation options to suit all budgets and preferences. If you're looking for luxury, check out the Hilton Garden Inn Corvallis, both located in the heart of downtown Corvallis.
For a more affordable option, try the Comfort Suites or the Holiday Inn Express. If you're looking for a unique experience, why not try camping or glamping in one of the many nearby state parks?
The Best Time to Visit Corvallis, Oregon
The best time to visit Corvallis is in the summer, from June to September, when the weather is warm and sunny. This is also the peak tourist season, so expect higher prices and crowds. If you prefer a quieter experience, visit in the spring or fall when the weather is mild and the crowds are thinner.
Winter can be rainy and cold, but it's a great time to enjoy the city's indoor attractions and cozy cafes. This is "Beaver Nation", so game days will leave the city somewhat crowded near Reser Stadium on the university campus.
Things to Do in Corvallis, Oregon
Finley National Wildlife Refuge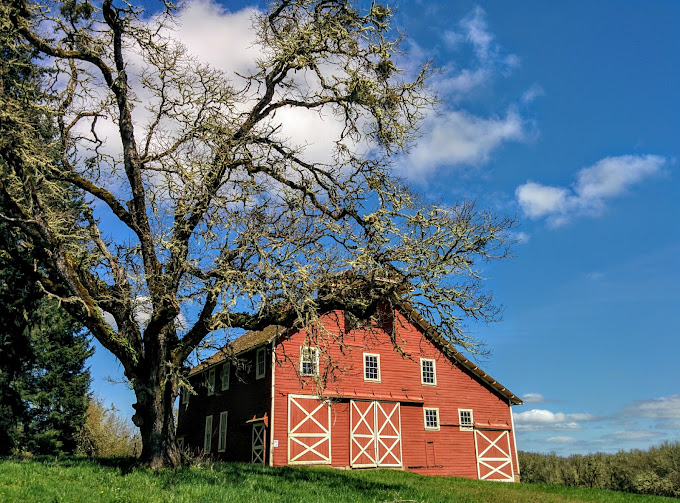 Finley National Wildlife Refuge is a haven for wildlife enthusiasts and nature lovers alike. Located just ten miles south of Corvallis, Oregon, the refuge covers over 5,300 acres of wetlands, oak savannahs, and forested hillsides.
The refuge is home to a diverse array of wildlife, including migratory birds, waterfowl, and endangered species such as the Oregon chub and the Fender's blue butterfly. Visitors to Finley National Wildlife Refuge can enjoy hiking, bird watching, and wildlife photography on the many trails that wind through the refuge.
Other wildlife that visitors can spot here includes Dusky Canada Geese, Roosevelt Elk, the Streaked-horned Lark, Bald Eagles, Peregrine Falcons, and American Beavers.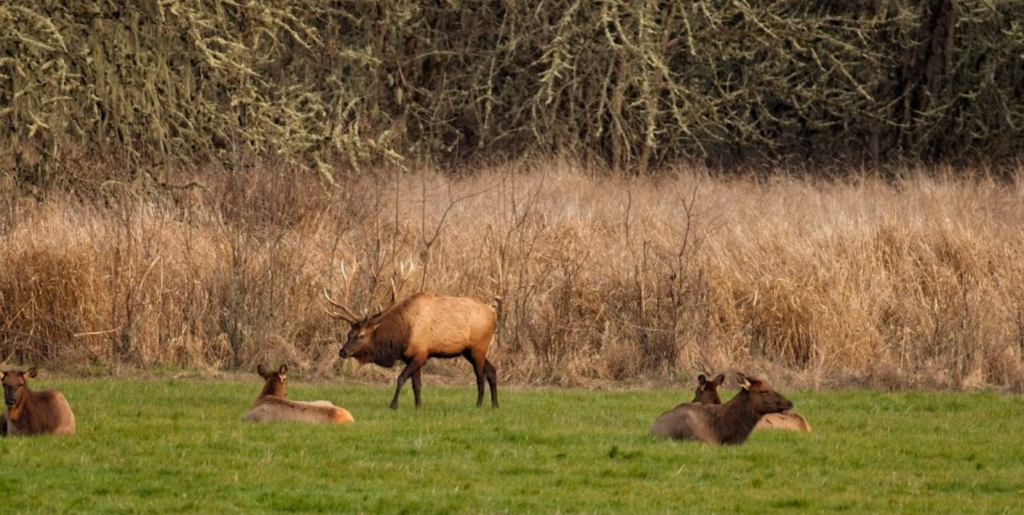 The refuge offers year-round public access to two county roads, as well as four viewpoints (complete with kiosks and bulletin boards) and two trails (Woodpecker Loop and Mill Hill)
The refuge also offers educational programs and guided tours for visitors of all ages, making it a must-visit destination for anyone interested in experiencing the beauty of the PNW.
Raptor Education Program
Corvallis, Oregon is home to this unique educational program at Chintimini Wildlife Center that promotes the conservation of raptors, or birds of prey. Nature enthusiasts of all ages can enjoy an immersive and informative experience, and the program also offers spring break, summer, and day camps for those looking to delve deeper into the world of raptors
With a wide range of fun educational opportunities, including public presentations and engaging camps for kids, the program aims to teach visitors about the fascinating world of raptors, their biology, behavior, and the importance of conservation efforts.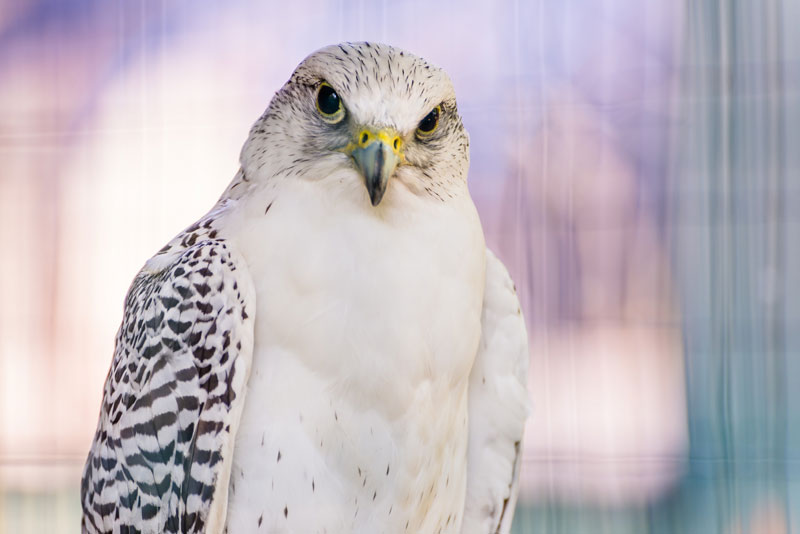 The summer camps, in particular, offer an excellent opportunity for kids to learn about these magnificent birds through hands-on activities and engaging demonstrations. Additionally, the program has a rehabilitation center where injured raptors receive medical care and rehabilitation before being released back into the wild.
This program is a vital resource for the Corvallis community, providing a unique and exciting way for people to learn about raptors and their significance to the ecosystem.
Bald Hill Natural Area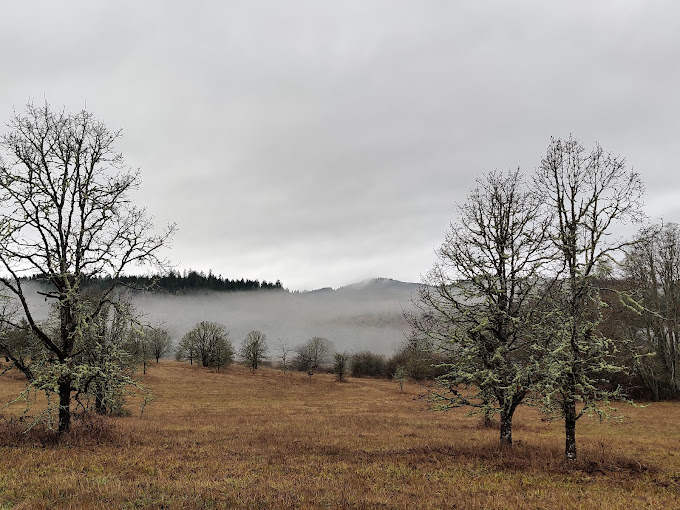 Bald Hill Natural Area is a popular recreational spot in Corvallis, Oregon, known for its scenic beauty and diverse wildlife. Located on the southern outskirts of the city, the area encompasses over 1,200 acres of oak savannah, wetlands, and forested hillsides. It offers visitors an opportunity to hike, bike, or ride horses on its many trails that wind through the picturesque landscape.
Bald Hill Natural Area is also a great place for bird watching, with over 150 species of birds that can be spotted throughout the year. The area is managed by the City of Corvallis Parks and Recreation Department, which works to preserve the beauty and ecological diversity of the area for future generations to enjoy.
Hiking and Biking
The Marys Peak Trail is a must-visit for hikers and offers stunning views of the valley from the highest point in the Coast Range. If you're looking for something more leisurely, try the Avery Park Loop Trail, a 1.5-mile loop through a lush forest.
Cyclists will love the Willamette Valley Scenic Bikeway, a 130-mile route that takes you through picturesque countryside and quaint towns. The Siuslaw National Forest offers opportunities for mountain biking and hiking through trails of Sitka spruce and Western hemlock.
Water Sports

If you're a water lover, head to the Willamette River, which runs through the heart of Corvallis. You can rent a kayak or a stand-up paddleboard and explore the river at your own pace. If you prefer a more adrenaline-fueled experience, try whitewater rafting on the nearby McKenzie River.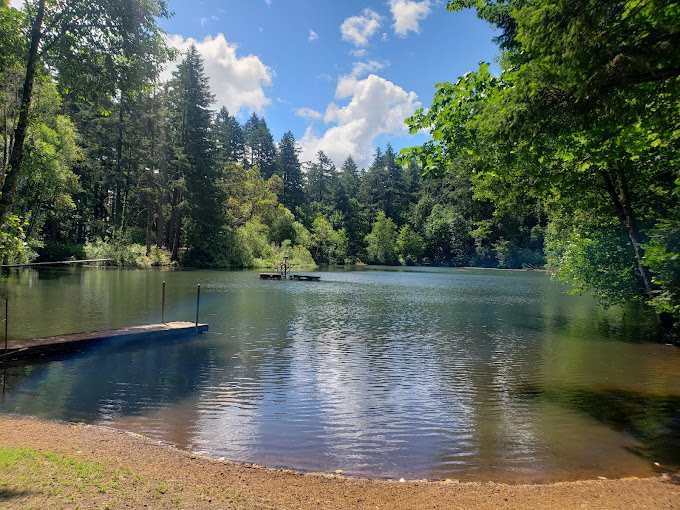 Parks and Gardens
Peavy Arboretum
The Peavy Arboretum is a 40-acre forest park with over 2,000 species of trees and shrubs. With a rich history dating back to its use by the Kalapuya people, Peavy Arboretum is an important outdoor teaching lab and welcoming spot for visitors. Enjoy the picnic areas by the pond, take on a challenging mountain hike, explore the trailheads and walking paths, or visit the George Brown Logging Sports Arena.
Avery Park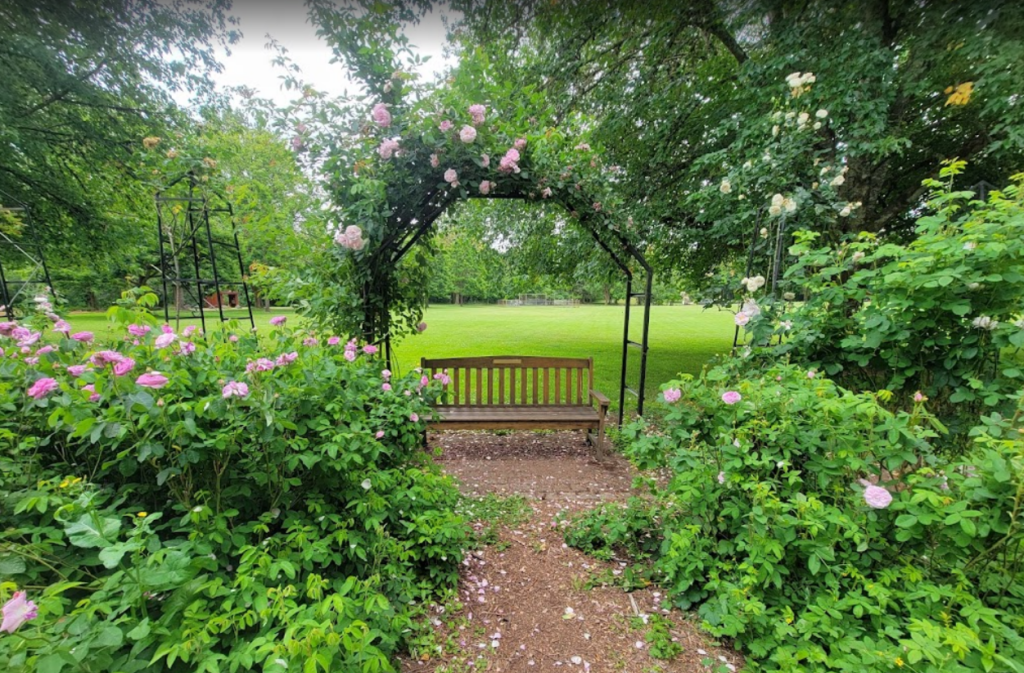 Avery Park and Natural Area boasts nature, a rose garden, and sports fields. Private events and parties can reserve any of the five picnic shelters. Kids will love exploring the playground structures scattered throughout Avery Park, while visitors of all ages can enjoy a leisurely one-mile walk or jog along the trail that winds through the park and along the Marys River riparian area. The beautiful rose garden features over 250 varieties, in bloom from May to October.
Chip Ross Park
Chip Ross Park and Natural Area is the ideal spot to take in the breathtaking views of Corvallis, Oregon's coastal range, Siuslaw National Forest, and the Cascade Mountains. Bring your dog along to enjoy the designated off-leash area, complete with picnic areas at the NW Lester Ave. trailhead.
Explore the area's oak forest woodland and hilltop habitats on the easy-to-moderate 1.5-mile hiking trail or access the many miles of trails in adjacent McDonald Forest for even more outdoor adventure. Horseback riding and bicycling are also permitted on seasonally designated trails.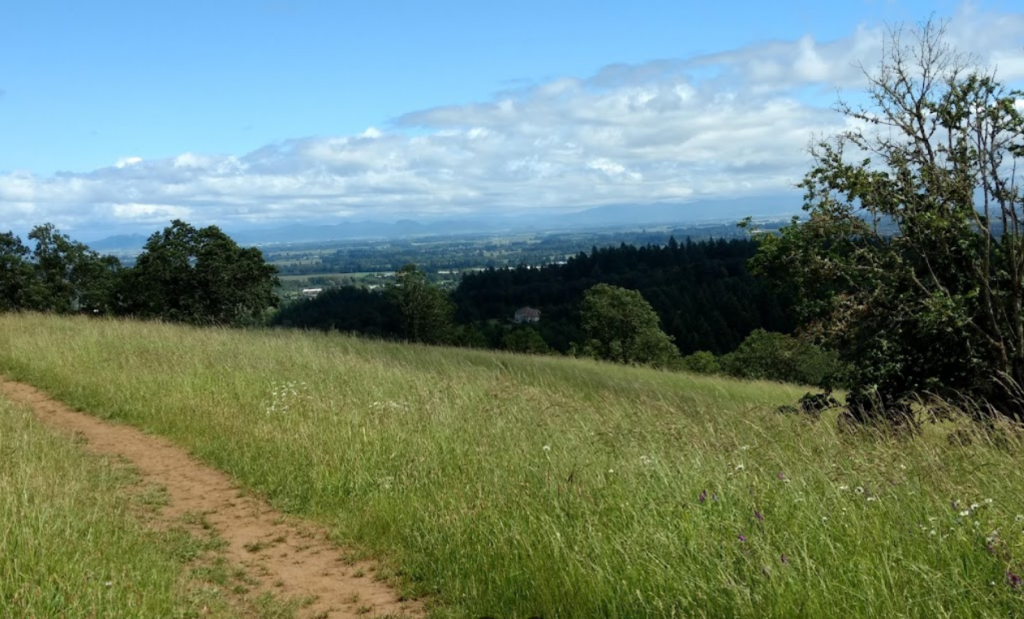 Arts and Culture
Corvallis is a hub of creativity and culture, with a thriving arts scene and a number of art galleries, museums, and theaters.
Galleries and Museums

The Benton County Historical Society and Museum is a must-visit for history buffs, with exhibits on the region's rich cultural heritage and galleries showcasing local and regional artists.
The Corvallis Alley Art Walk is a must-see for anyone interested in the arts. Along this scenic walkway, you'll find ceramic galleries, in-person painting exhibits, bookstores, artsy boutiques, and more, all showcasing the local talent and culture of Corvallis. With new exhibits and vendors regularly added, it's worth visiting the Corvallis Alley Art Walk for a second glance because you'll find a unique experience every time.
Festivals and Events
Corvallis is home to a number of annual festivals and events, from the Graand Kinetic Challenge celebrating science, art, and technology to the Corvallis Fall Festival, a celebration of local arts and crafts. The Oregon State Fair is also held annually in nearby Salem.
Food and Drink
Corvallis is a food lover's paradise, with a thriving farm-to-table scene and a number of wineries and breweries to explore.
Local Cuisine
If you're a foodie, make sure to check out the Corvallis Farmers' Market, held every Saturday from April to November. You'll find fresh locally-sourced, eco-friendly produce, baked goods, and artisanal cheeses that deserve a second glance. For a taste of Corvallis' culinary scene, try Block 15 Brewing Co. or the local favorite, Bombs Away Café.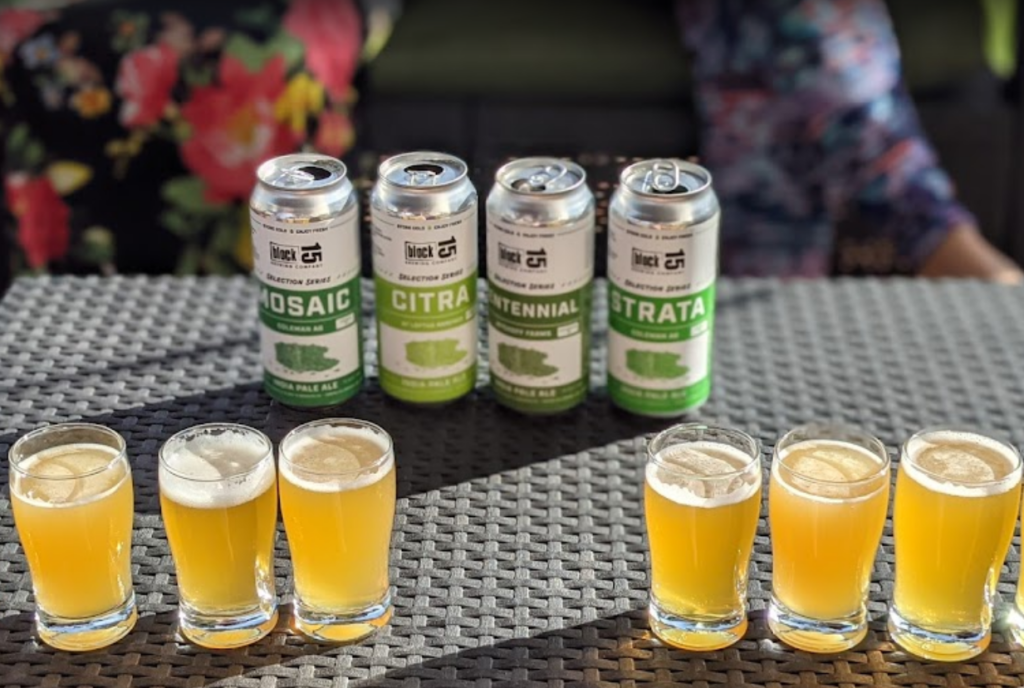 Wineries and Breweries
Corvallis is located in the heart of the Willamette Valley wine region, with a number of wineries and tasting rooms to explore. Some popular options include Tyee Wine Cellars and Lumos Wine Co. For beer lovers, check out the Block 15 Brewery, and 2 Towns Ciderhouse.
With a focus on traditional cider-making and community involvement, 2 Towns Ciderhouse has become a beloved Corvallis institution. Using only in-season whole fruits, the cider house produces a range of delicious ciders that can be sampled in their comfortable tap room every day at noon. Beyond cider-making, 2 Towns Ciderhouse also hosts a variety of other events throughout the year, including the harvest celebration and Brewfest, and offers dining options for those looking for a romantic evening out.
Oregon State University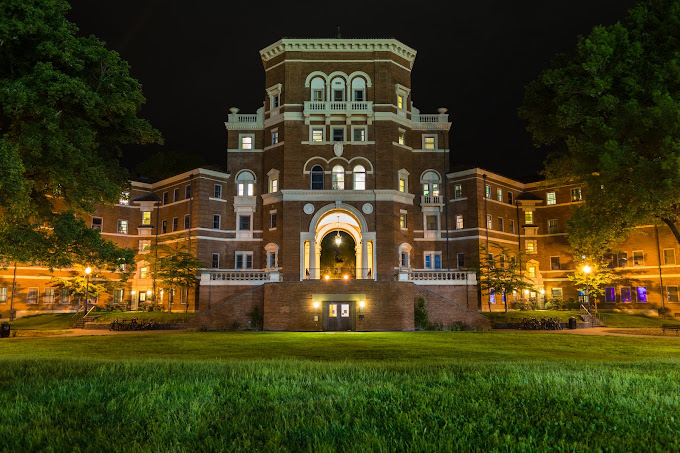 Oregon State University, located in Corvallis, Oregon, is one of the oldest and most prestigious universities in the Pacific Northwest. Established in 1868 as a land-grant institution, Oregon State University has grown from a small agricultural college into a world-class research university.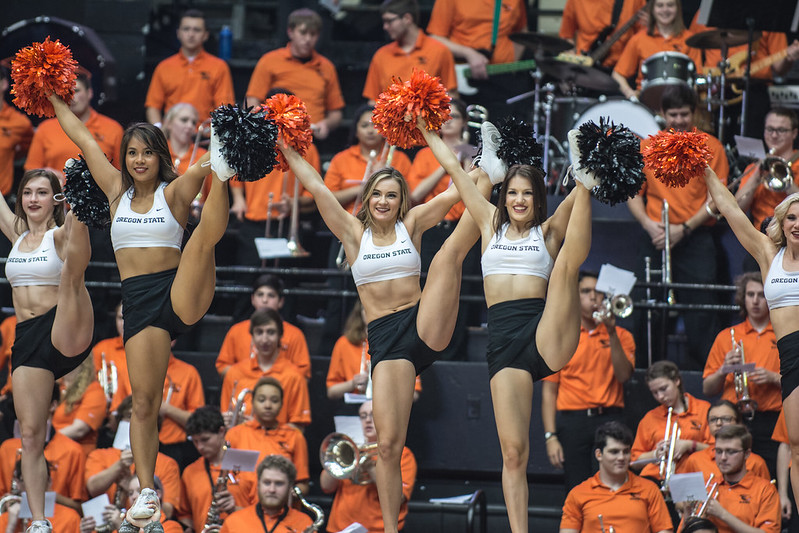 Today, the university offers over 200 undergraduate and graduate degree programs, including highly-ranked programs in forestry, engineering, and agriculture.
Oregon State University has a rich history of innovation and discovery. In 1932, researchers at the university discovered vitamin D, a discovery that had a profound impact on public health. In the 1960s, the university became a leader in marine science with the establishment of the Hatfield Marine Science Center on the Oregon coast.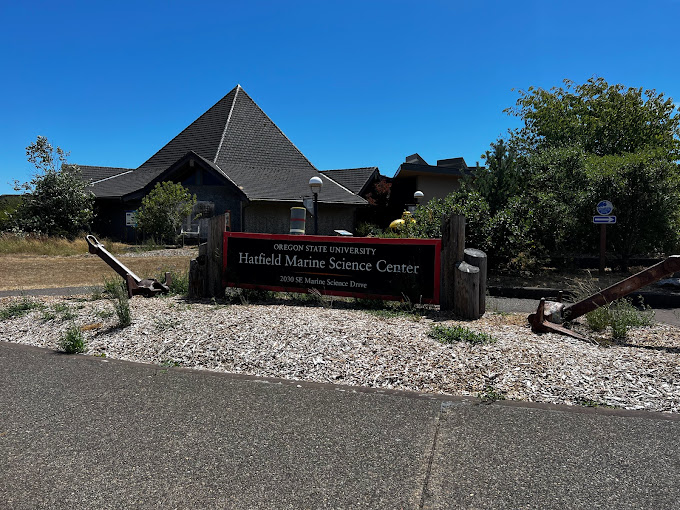 The OSU campus itself is a beautiful and vibrant place. The university's main campus covers over 400 acres and is home to a diverse student body of over 30,000 students. The campus features modern facilities, including state-of-the-art research laboratories, a new student recreation center, and a variety of dining and housing options.
The OSU National Historic District encompasses approximately 180 acres of the Oregon State University campus.
Be sure to take in a Beavers game at Reser Stadium.
Historic Places in Corvallis, Oregon
Benton County Courthouse
The Courthouse was built in 1888 and is listed on the National Register of Historic Places.
The courthouse's clock tower, with its iconic chimes, is a recognizable landmark in the heart of downtown Corvallis.
The Majestic Theater
Another notable historic place in the town is the Majestic Theatre, which was originally built in 1913 as a vaudeville house, and is one of the oldest continuously operating movie theaters in the country.
The theater's stunning architecture and vintage charm make it a popular destination for moviegoers and history buffs alike, showcasing the best of the city's performance art scene.
Irish Bend Covered Bridge
Built in 1954, the Irish Bend Covered Bridge is a historic truss bridge that was dismantled and relocated to Oak Creek in 1989. It is now listed on the National Register and accessible by foot or bike along a pleasant paved path, surrounded by green fields and agricultural wildlife.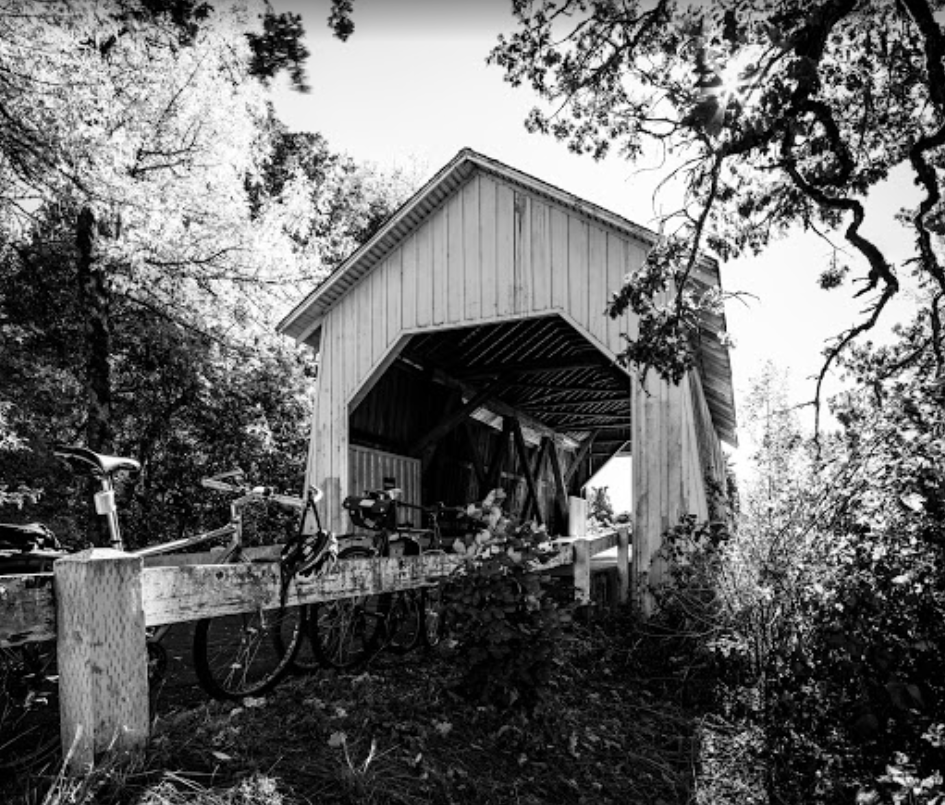 With its unique architecture and picturesque views, it's a must-visit spot for history and nature lovers alike.
What are some good day trips from Corvallis?
If you have some extra time in Corvallis, consider taking a day trip to one of the nearby towns or cities.
Eugene
Just 45 minutes south of Corvallis, Eugene is a vibrant college town with a number of cultural attractions, including the Jordan Schnitzer Museum of Art and the Hult Center for the Performing Arts.
Salem
The state capital of Oregon is just 45 minutes north of Corvallis and is home to a number of historic sites, including the Oregon State Capitol Building and the Willamette Heritage Center. Or, spend time outdoors and do some fishing on the Willamette Slough.
Portland
Just 90 minutes north of Corvallis, Portland is a must-visit destination in PNW, with a thriving arts and culture scene, world-renowned food and drink, and beautiful nature to look at. Highlights include the International Rose Garden, hiking in Forest Park, and the Japanese Gardens.
The Oregon Coast
If you love nature, consider making a trip over Oregon's coastal range to the Cascade Head Scenic Research Area just north of Lincoln City. This is one of the few places in the state to observe a rare native species: the Oregon Silverspot Butterfly. The forest trails here, such as the God's Thumb hike, are extraordinary.
Frequently asked questions about Corvallis
What is the best time to visit Corvallis?
The best time to visit Corvallis is in the summer, from June to September, when the weather is warm and sunny.
What are some must-visit outdoor attractions in Corvallis?
Some must-visit outdoor attractions in Corvallis include the Corvallis-to-the-Sea Trail, Marys Peak, exploring the Siuslaw National Forest and McDonald Dunn Forest, the Willamette Valley Scenic Bikeway, Peavy Arboretum, mountain biking the Bald Hill Trail, and the Willamette River for kayaking and paddleboarding.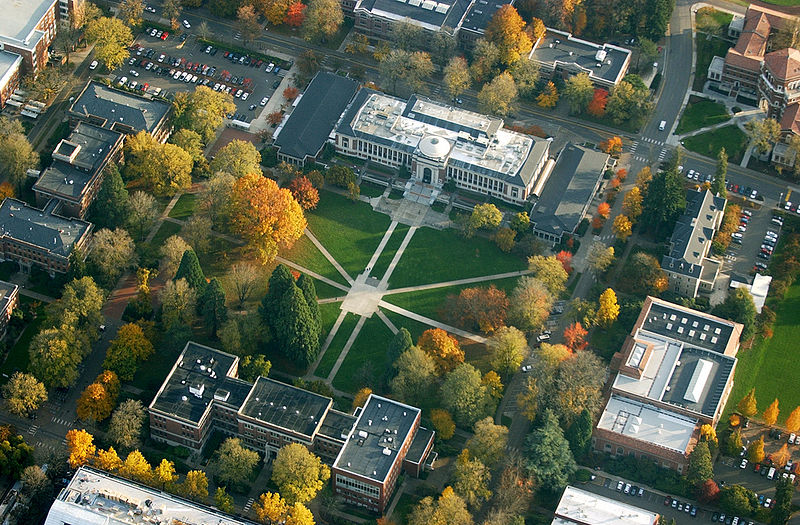 What are some must-visit cultural attractions in Corvallis?
Some must-visit cultural attractions in Corvallis include the County Historical Society and Museum, the Arts Center, Avery Park Rose Garden, the Oregon State University Campus, and the Majestic Theatre.
What is the food scene like in Corvallis?
Corvallis has a thriving farm-to-table scene, with a number of local farmers' markets and restaurants showcasing fresh, local ingredients. You'll find everything from artisanal cheeses to craft beer and wine.
---
In summary, Corvallis, Oregon is a beautiful and vibrant city with community charm that offers something for everyone. Whether you're interested in outdoor activities, arts and culture, history, or delicious food and drink, you'll find plenty of fun things to do and enjoy in this charming PNW destination.