50 years in the making, numerous volunteers, thousands of hours (over 2,500 a year!), and permission from generous private landowners; this is what went into the making of the C2C. The non-profit "Corvallis-to-the-Sea Trail" is a 60-mile journey through beautiful verdant forest, from the heart of the Willamette Valley to Ona Beach State Park.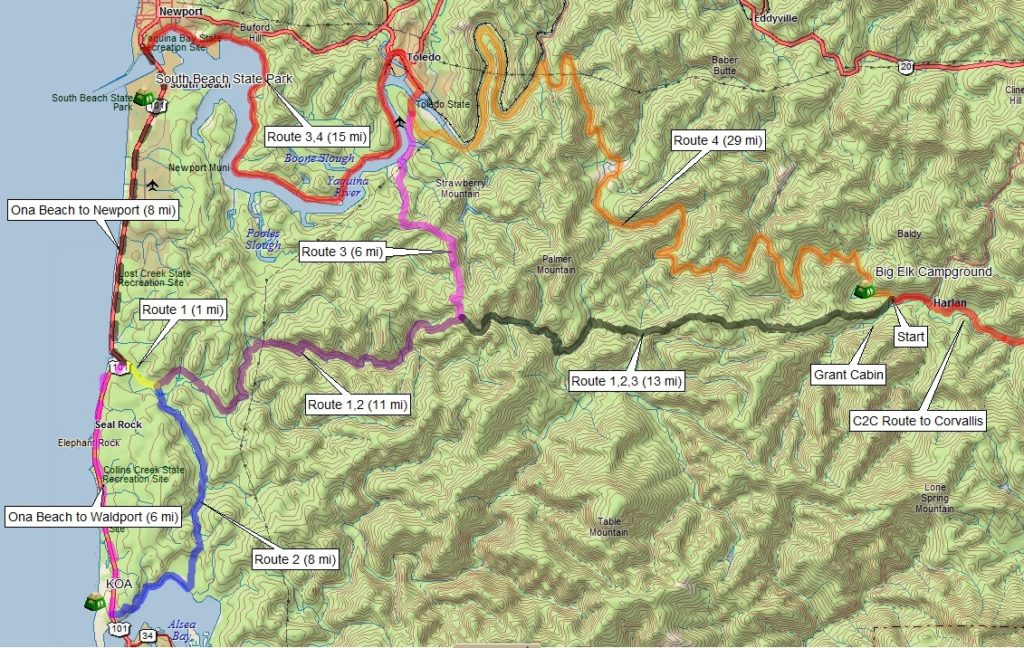 Typically, most backpackers can make the journey in 5-6 days (three days for you over-achieving calf-burners), or bike it in a day or two. Along the route, you can rough camp in the Siuslaw National Forest, but Leave No Trace ethics must be observed at all times. Some of the land has been graciously donated for hikers, but still remains private property.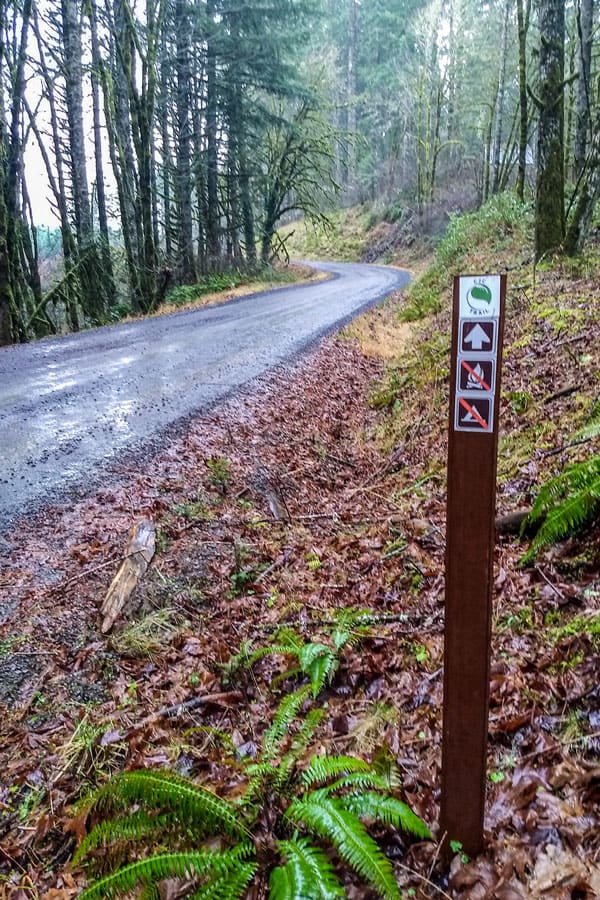 Along your way, native flora and fauna abound…from edible native mushrooms like the chanterelle, to the recognizable spikes of Oregon Grape. This is the territory of deer, black bear, and cougar. Always be aware of your surroundings.
At 4,097 feet, Marys Peak is the highest point in Oregon's Coast Range, and the trail skirts around its north side. This mountain was called Tcha Timanwi or "place of spiritual power" by the native Ampinefu or Marys River Band of Kalapuya, a people whose land the C2C crosses. You'll also be passing through coastal lands of the Wusi'n or Alsea People, and the Yaqo'n or Yaquina People. The camassia tubers, salal berries, trout, and salmon along this route were staples of these First Nations.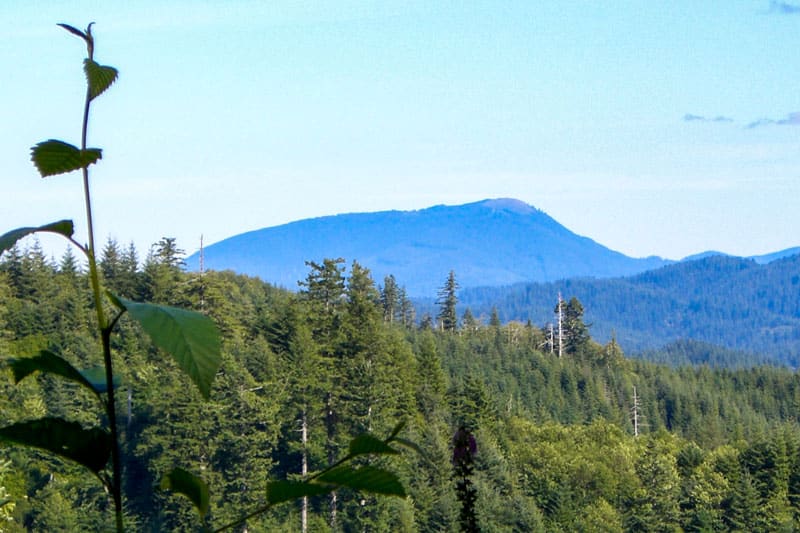 A permit is required to hike on the Old Peak Road section of the trail. The permit is free, good for the calendar year in which it was issued, and may be obtained from Starker Forests. Call 541-929-2477 to obtain an access permit. No campfires are allowed at this time, with the exception being at USFS Big Elk Campground near Harlan. Water is also scarce here, so pack it in with you and/or have purification systems packed and ready to go.
There are access points along the trail system if you're not in the mood (or like me, in the shape) for a full 60 miles. Just like the PCT, try one piece of the hike at a time if that's what feels comfortable. Many opportunities for day hikes can be found here.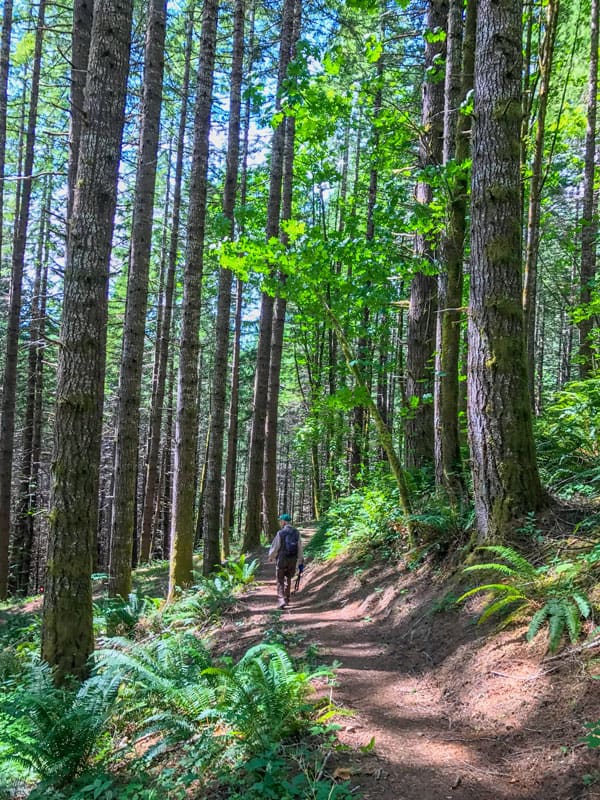 When you reach the end, take a refreshing dip in the Willamette River or the Pacific Ocean. Ona Beach is close to Brian Booth State Park, Seal Rock, Waldport, and Newport (relatively speaking). The C2C also connects up with The Oregon Coast Trail and the Willamette Water Trail.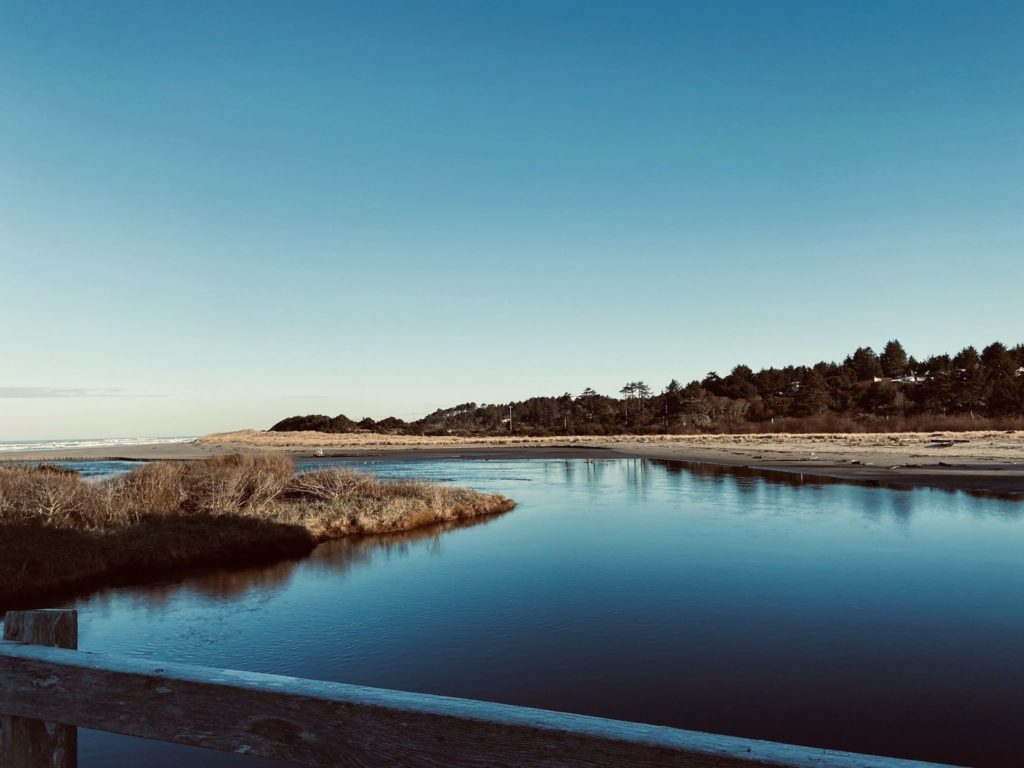 For answers to all your questions regarding the Corvallis-to-Sea Trail, you can find the definitive guide here at c2ctrail.org. This includes maps (like larger, printable versions like the one below), biking information, and an excellent FAQ.