The Pacific Northwest is a prime spot if you love living that sea life. While I was growing up in the '80s and '90s Portland-area, trips to the Northern Oregon Coast were mandatory. I got to know Seaside and its touristy-charms like the back of my little hand, but the Southern Coast and Bandon, Oregon, was still a vast mystery until I was grown and mobile with my own vehicle. How much I had missed on the south coast.
"Isn't that the place they make the cheese?" "There's a wildlife park or something there, I think…I saw it on a billboard."
From scenic beaches with stunning ocean vistas to the charming old town marketplace, you may not want to ever leave.
Things To Do in Bandon, Oregon
Around 101 miles up US-101 from the California border, 230 miles south of Portland, and 23 miles south of Coos Bay/North Bend, Bandon is nestled at the mouth of the Coquille River where it spills out into the vast Pacific Ocean.
Summer temperatures in Bandon rarely get much warmer than the low 70s F, but the sun shines almost every day, making this the perfect escape on the south coast from Willamette Valley and Eastern Oregon heat.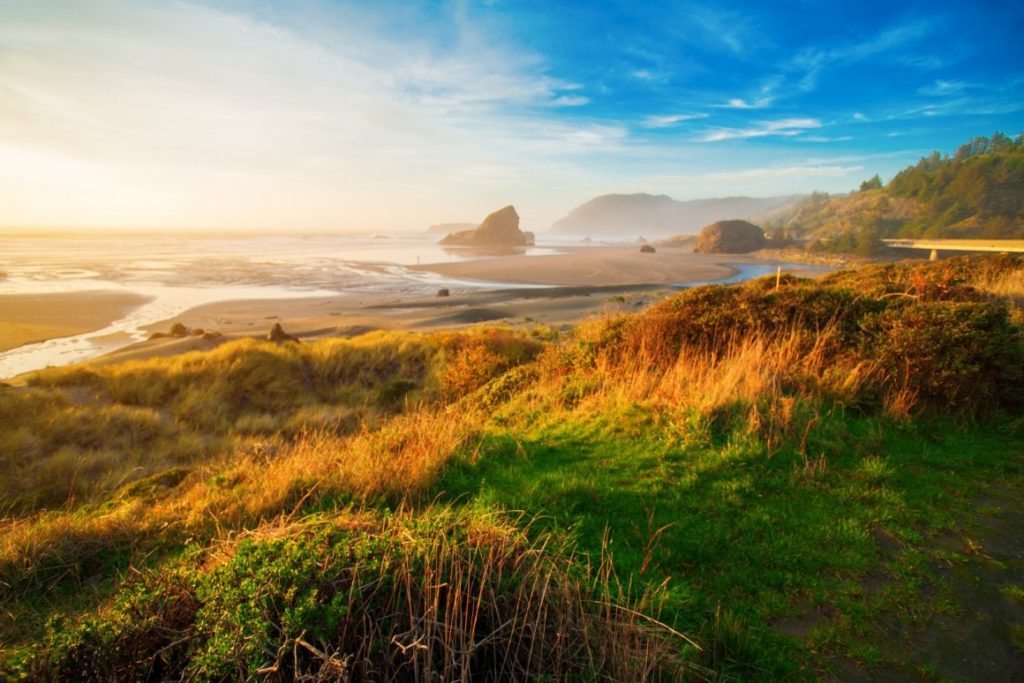 In fact, there are so many things to do in the area that you may never want to leave.
Face Rock State Scenic Viewpoint offers incredible vistas, especially at sunset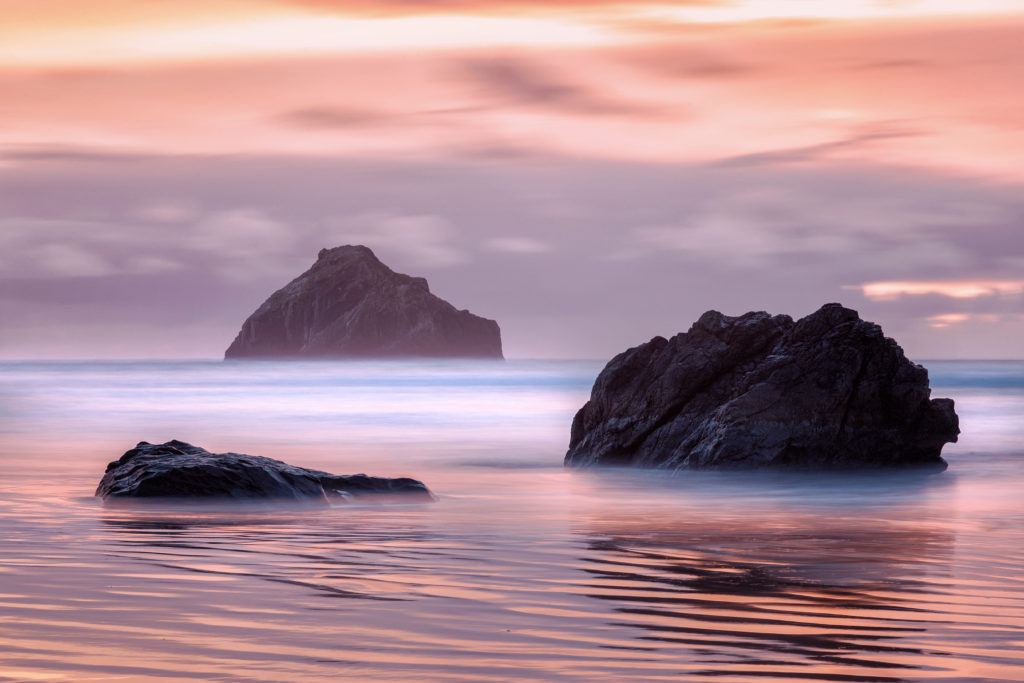 Face Rock State Scenic Viewpoint is a popular park located in Bandon, Oregon. The park's name comes from the unique rock formation that rises from the ocean, which is said to resemble a human face. Legend has it that the face belongs to a princess who was turned to stone by a powerful sea spirit.
In addition to the iconic Face Rock formation, the park also offers stunning views of the ocean, as well as several miles of sandy beaches for visitors to explore. There are many areas popular spot for beachcombing, kite flying, and picnicking, and are also known for their excellent surfing and fishing opportunities.
Check posted signs at beach access points before you hit the sand. You will find information about local wildlife and potential hazards in these public notices. Keep an eye on the water at all times. Sneaker waves and incoming tides move quickly.
For those who prefer to stay on land, Face Rock State Scenic Viewpoint offers several hiking trails that wind through the surrounding forests and offer breathtaking views of the ocean.
---
RELATED: What You Don't Know About Oregon Coast Sneaker Waves Could Kill You
---
Bullards Beach and Coquille Lighthouse
The Coquille River Lighthouse lies within Bullard Beach State Park, only 5 miles from Old Town Bandon. First constructed in 1896, it's one of the many historic Oregon lighthouses and a great place to explore near Bandon Beach.
Lighthouse Tours
The historic lighthouse is open for tours and offers visitors a glimpse into the area's rich maritime history.
With its stuccoed brick construction and conical tower attached to its octagonal shape, the 40-foot-tall lighthouse is unique architecturally, which helped the sailors cross the river entrance to the winding Coquille River. The lighthouse is just one of the attractions in Bullard Beach.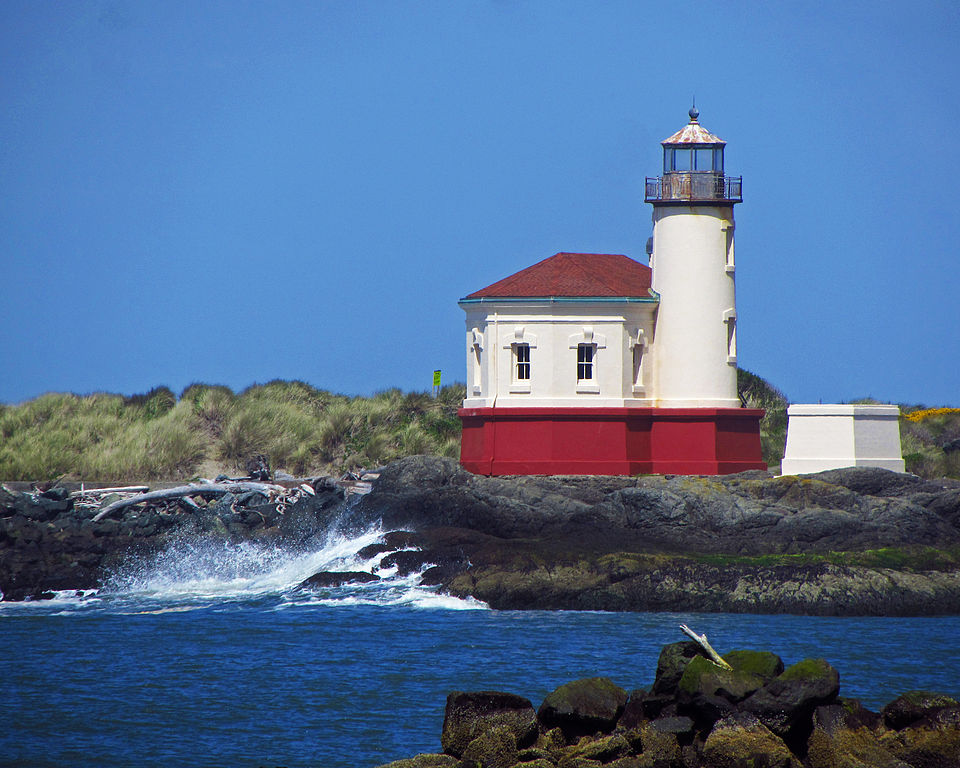 ---
RELATED: Road Trip To All 11 Oregon Lighthouses
---
Old Town Bandon
Old Town Bandon is a charming historic district located in the heart of Bandon, Oregon. The district features a variety of shops, restaurants, galleries, and other businesses housed in beautifully restored historic buildings, many of which date back to the early 1900s.
Visitors can stroll along the boardwalk, which offers stunning views of the Coquille River and the surrounding marshlands. The boardwalk also provides access to several parks and open spaces, including the popular Bandon Boardwalk Trail, which winds through the marshlands and offers a chance to spot local wildlife such as herons and ospreys.
Art Community in Old Town Bandon
In addition to its scenic beauty, Old Town Bandon is also known for its vibrant arts community. The district is home to several galleries and studios showcasing the work of local artists, as well as regular arts events and festivals throughout the year.
Restaurants in Bandon
Foodies will also find plenty to love Bandon, with a variety of restaurants and cafes serving up everything from fresh seafood to classic American fare. Many of these establishments offer outdoor seating, allowing visitors to enjoy the beautiful coastal views while they dine. We definitely recommend checking out Tony's Crab Shack while you are here.
---
RELATED: The Fresh Fish And Chowder At The Bandon Fish Market Will Make Your Taste Buds Explode
---
Shore Acres State Park
This beautiful coastal park located on the southern Oregon coast is just a few miles southwest of Bandon. The park features stunning ocean views, pristine gardens, and a historic mansion.
History of Shore Acres State Park
Originally developed as a private estate in the early 1900s, the park was later donated to the state of Oregon and became a state park in 1942. Today, visitors to the park can explore the lush botanical gardens, which feature a wide variety of plant species and are particularly famous for their springtime displays of rhododendrons and azaleas.
Historic Mansion
One of the most popular attractions here is the historic mansion, which was built in the early 1900s and has been beautifully restored. The mansion is open to visitors and offers a glimpse into the opulent lifestyle of the original owners.
The park also offers access to several scenic hiking trails that wind through the surrounding coastal forests and offer stunning views of the Pacific Ocean. Visitors can also enjoy picnicking, fishing, and beachcombing on the park's rocky shoreline.
---
RELATED: The 16 Best Oregon Beaches to Dip Your Toes in The Sand
---
Oregon Islands National Wildlife Refuge
Established on May 6, 1935, in an effort to protect the breeding grounds for seabirds and marine mammals, this beautiful spot to picnic and enjoy a scenic hike or stroll. Stretching for miles along the gorgeous coastline, you will find many species here that call this spot home. Tufted Puffins, Black Oystercatchers, sea lions, seals, and Common Murres can be found at the refuge.

Face Rock Creamery makes award-winning cheeses that you can sample daily from 10am-5pm, masks required. Visit and watch cheese being made, bring home a gift box (trust me, you want to try the Horseradish Cheddar), or indulge in some Umpqua ice cream at the gift shop.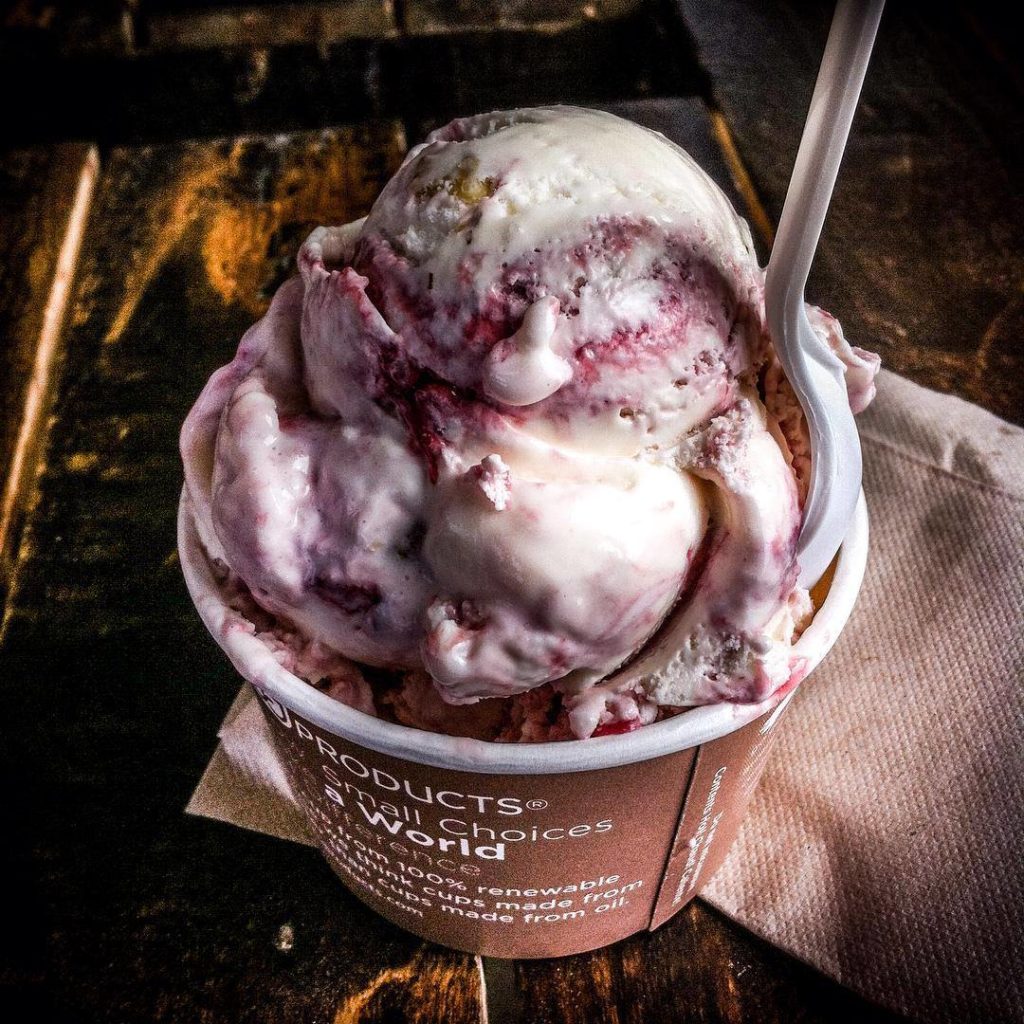 Visit the West Coast Game Park Safari to see over 75 species of animals, including goats, sheep, deer, and peacocks that roam free along with you. (Scratch a Capybara's back while you're at it.)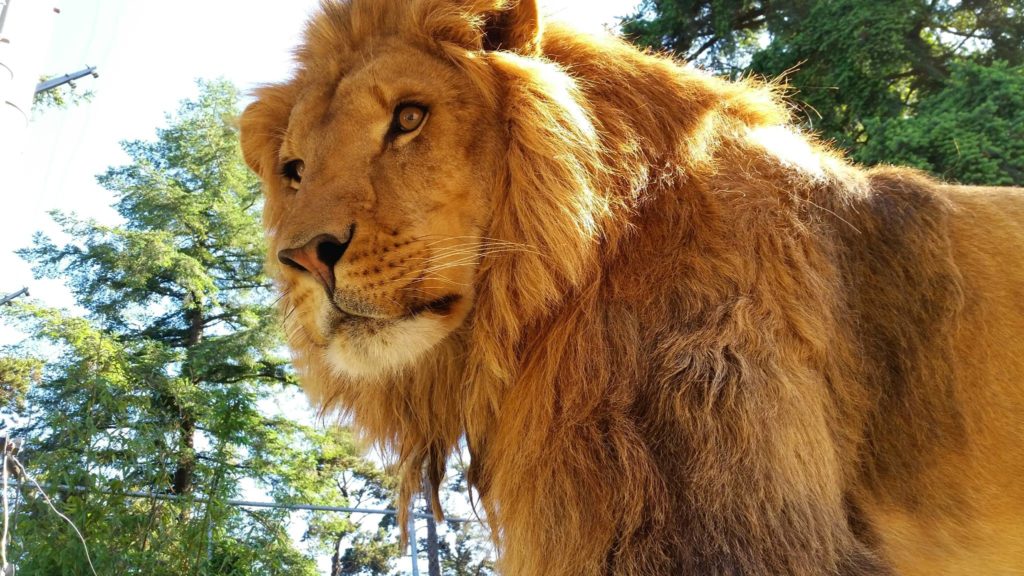 Bandon Beach Riding Stables
Go horseback riding on the beach with Bandon Beach Riding Stables. The sunset ride is pure magic. Located just a short drive south of the town center, the stables offer guided horseback rides along the beautiful beaches and dunes of the southern Oregon coast.
The rides are suitable for riders of all levels, from beginners to experienced equestrians, and offer a unique way to experience the natural beauty of the area.
Along the way, riders may spot local wildlife such as seals, eagles, and even migrating whales during the fall and spring months. The stables also offer a variety of other services, including horse training, boarding, and equine-assisted therapy programs.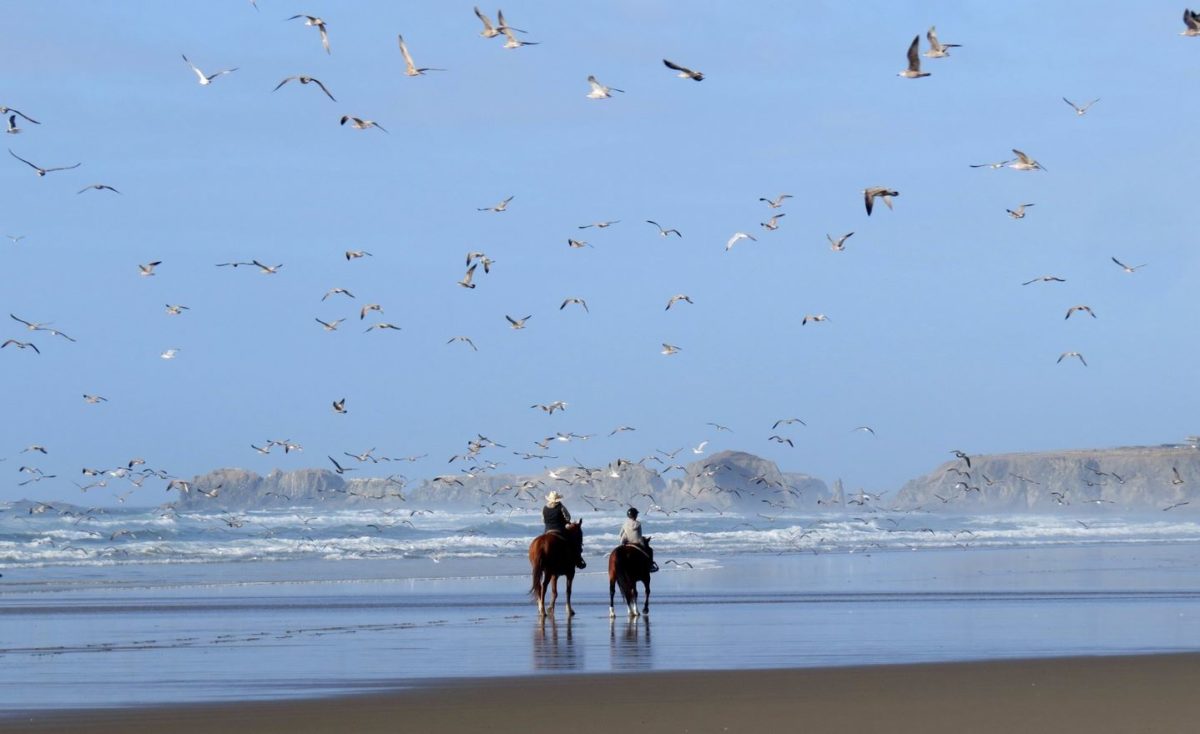 Bandon is home to the world-famous Bandon Dunes Golf Resort which contains 5 distinct courses that stretch across land with some of the best views and sweeping vistas around. Hit the link here to read more about the resort.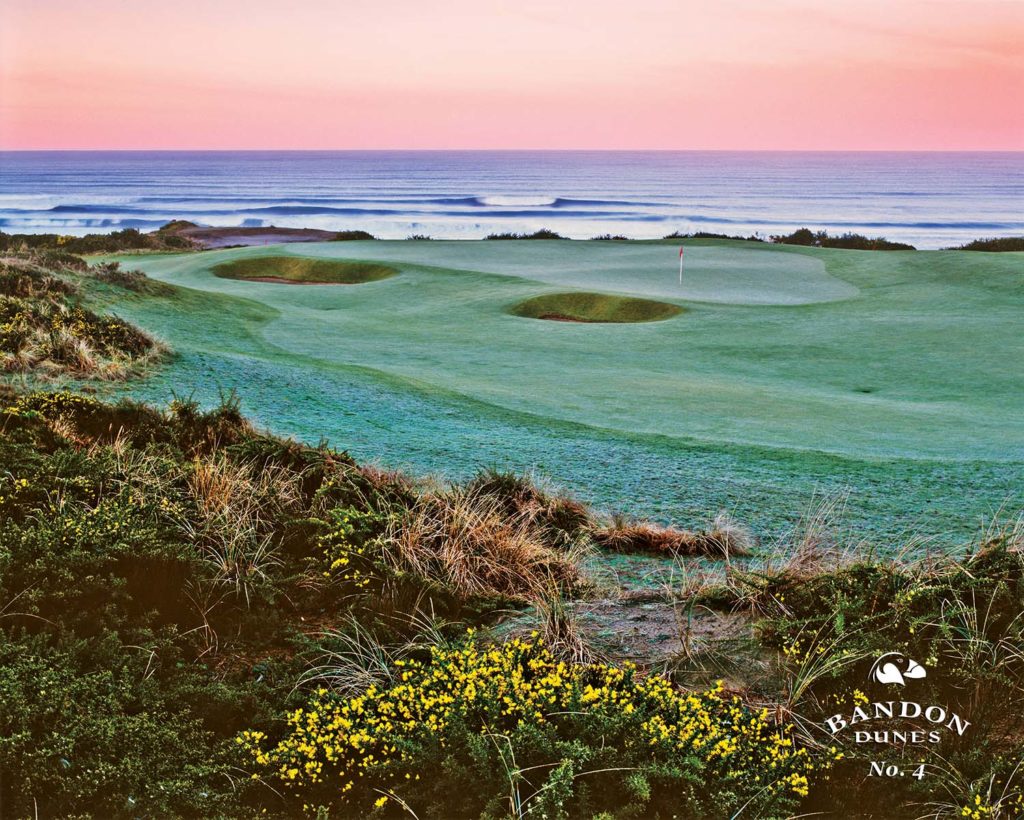 Finding Tide Pools in Bandon
Some of the best spots to find tide pools in Bandon are located within the Oregon Islands National Wildlife Refuge, which encompasses numerous offshore rocks and islands. Some of the most popular locations within the refuge include Coquille Point, which is known for its large tidal flats and rock formations, as well as Face Rock State Scenic Viewpoint, which features a large beach with rocky outcroppings and a nearby offshore rock.
Additionally, visitors can explore the tide pools at Bandon Beach, located just south of the town's harbor. At low tide, visitors can find a variety of sea creatures such as starfish, crabs, and anemones in the pools created by the receding water.
---
RELATED: The Best Tide Pools on the Oregon Coast & Where to Find Them
---
Birdwatching and Kayaking in Bandon
Go birdwatching or kayaking (heck, you can do both at the same time). Tours are available through such companies as South Coast Tours, or go at it on your own. Bandon, Oregon is a great destination for birdwatchers, with a variety of local habitats that attract a wide range of bird species.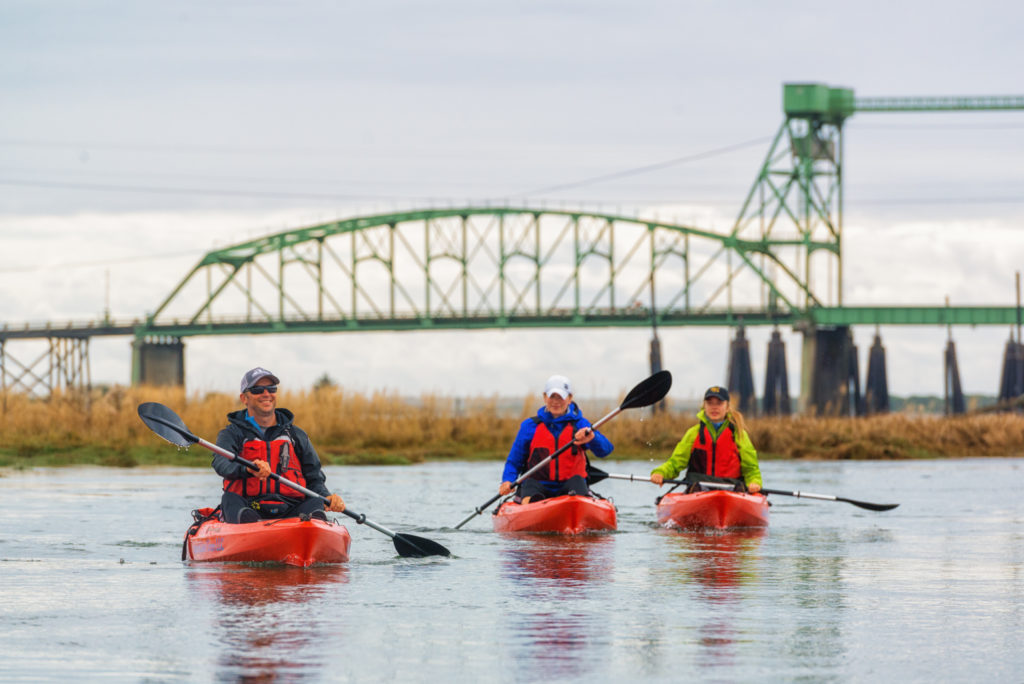 Some popular birding spots in the area include the Bandon Marsh National Wildlife Refuge, which is home to a variety of shorebirds, waterfowl, and raptors, and the Coquille River Estuary, which is a prime spot for viewing bald eagles and other birds of prey.
Wildlife in Bandon
Visitors can also spot a variety of seabirds, such as pelicans and gulls, along the coast and at the nearby Oregon Islands National Wildlife Refuge. Whether you're an experienced birder or simply enjoy the beauty of nature, birdwatching in Bandon is a must-do activity that offers a unique glimpse into the rich natural diversity of the Oregon coast.
Bandon's beaches are among the most popular in the area. The beaches in Oregon are all public. Bandon offers multiple access points. The weather and tides reshape the sandy landscape every season. Birds and marine mammals make their annual stopover at sea stacks, tide pools, sand and water.
Port Orford is very close to Bandon
Port Orford is a small coastal town located in Curry County, Oregon. Known for its beautiful beaches and fishing harbor, Port Orford is a popular tourist destination. It is just 28 miles south of Bandon, another popular coastal town in Oregon.
What is Bandon Oregon Known For?
Bandon is known for being the "Cranberry Capital of Oregon" Every second week in September you can help celebrate the annual Bandon Cranberry Festival.
The festival includes live music and performing arts, classic cars and farm equipment, carnival rides, sports, shopping, dining, and contests. (Check their website for ongoing updates)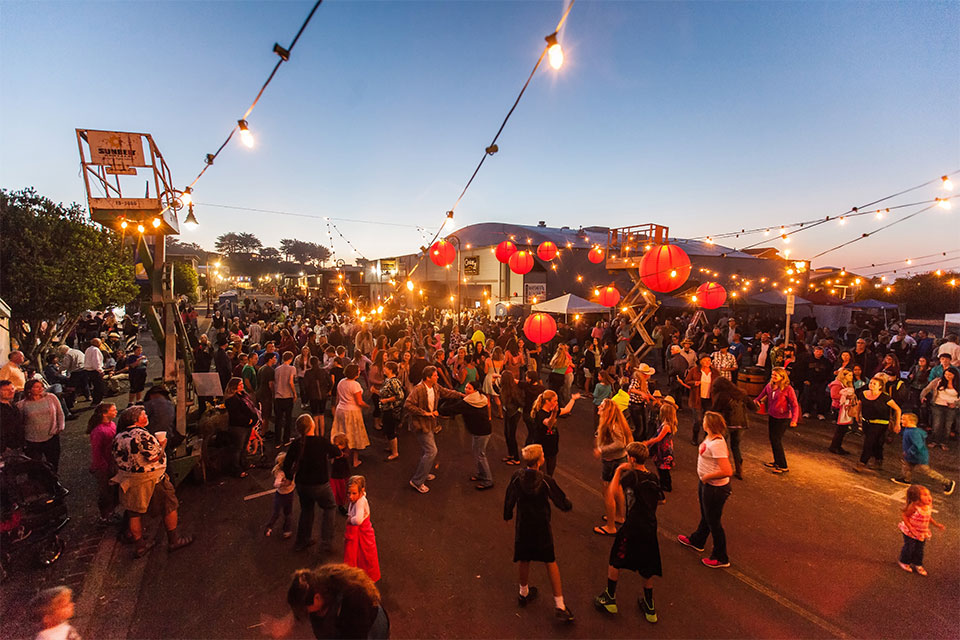 Where is a good place to stay in Bandon?
There are of course many options for lodging, but why not try one of the 13 yurts for rent at Bullards Beach State Park? The views here are extraordinary as well, and if they're booked up, try another of the coast's many yurt-stay locations.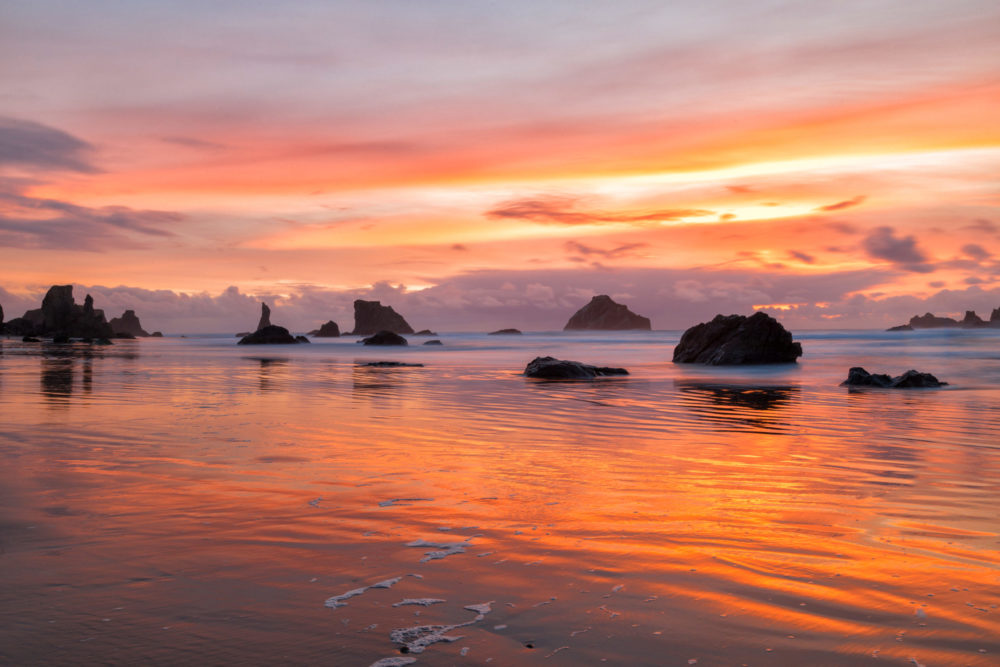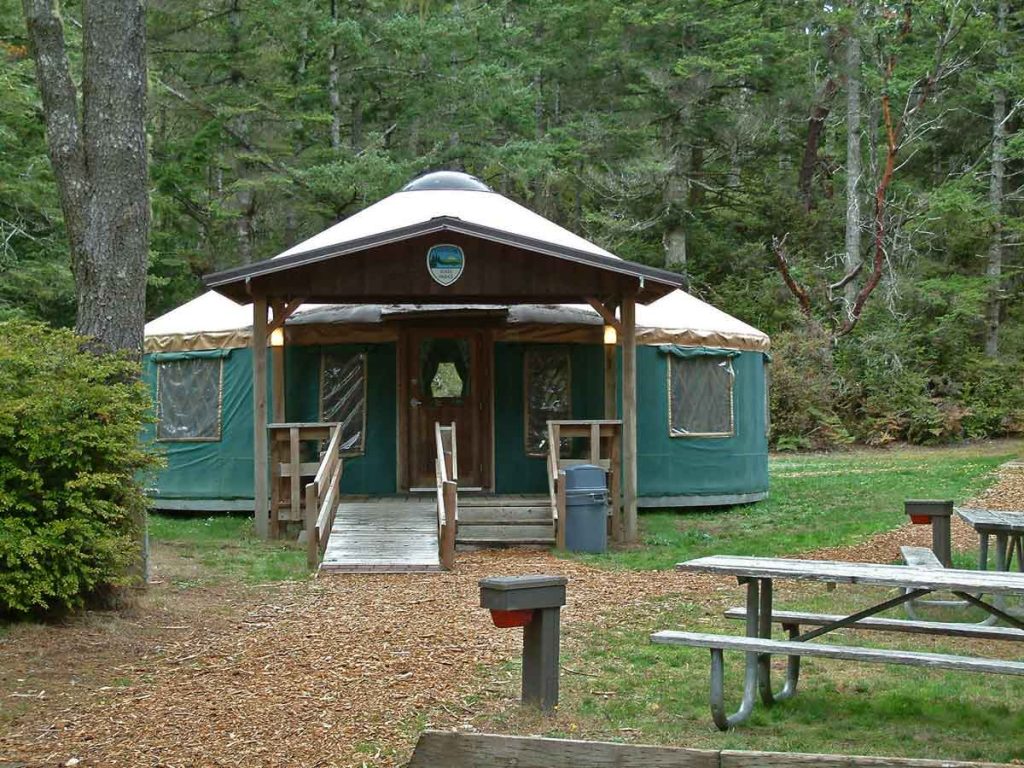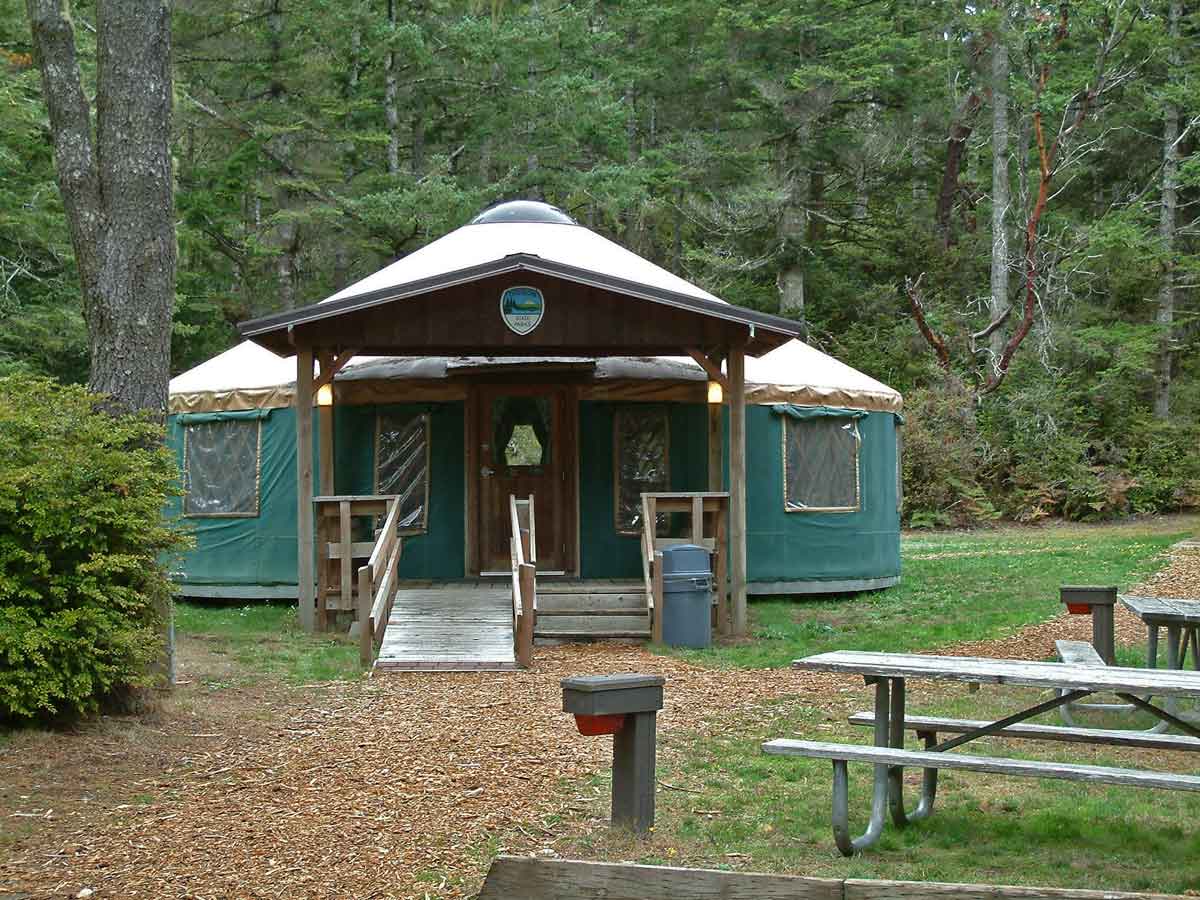 Another place we couldn't recommend more, is the Bandon Inn. Bandon Inn overlooks Old Town Bandon, Marina, Coquille River and Pacific Ocean from its bluff location. Beach camping is also popular in the area.
---
RELATED: 26 Prime Oregon Coast Campgrounds
---
When is the best time to visit Bandon?
The best time to visit Bandon, Oregon depends on what you want to do and see. Bandon, Oregon has something to offer visitors year-round. Summer is the busiest season, with warm temperatures and plenty of outdoor activities.
Fall brings cooler temperatures and fewer tourists, but the beautiful fall colors and migrating whales make it a unique experience. Winter is the off-season, but still offers plenty to do indoors, making it a quieter and more affordable option.
In spring, visitors can enjoy mild temperatures and blooming wildflowers while avoiding the summer crowds. Whatever the season, Bandon is a great destination for a coastal getaway.
More Oregon Coast Towns To Visit