I was quite shocked to see recently Multnomah Falls was still closed among other trails on the Columbia River Gorge, in light of COVID-19. After the extended closure of one of Oregon's most known outdoor destinations since March, Multnomah and some of the trails in the Gorge have reopened.
The U.S. Forest Service announced Tuesday the trails will be open, however social distancing will be expected, as well as an expectation of visitors to wear masks in light of the virus. Effective as of today, up to 300 visitors can visit in the first phase between 9am and 6pm, and will check-in and wait for a socially distanced queue that is set up along a one-way path. The path goes from the parking lot to the viewing platform at the base of the waterfall.
Sometime in the next 2 to 3 weeks, Phase 2 is expected to rolll out and will involve an online ticketing system that allows up to 300 people to visit the waterfall each hour. Reservations are expected to be made at least 1 day in advance.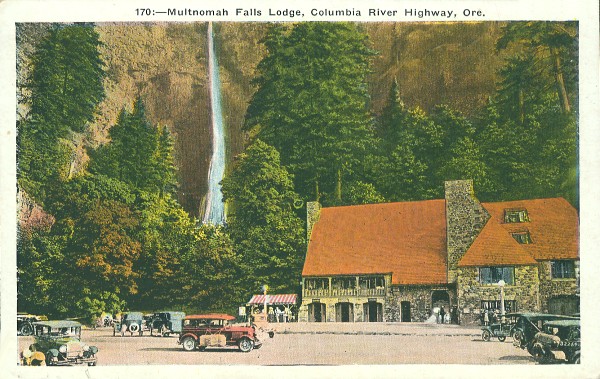 "It's all being done to provide for public safety. We do not want to be the vector of spreading the virus," Stan Hinatsu, recreation manager for the U.S. Forest Service in the Columbia Gorge, said Tuesday. "We're asking visitors to be diligent and to really abide by the rules."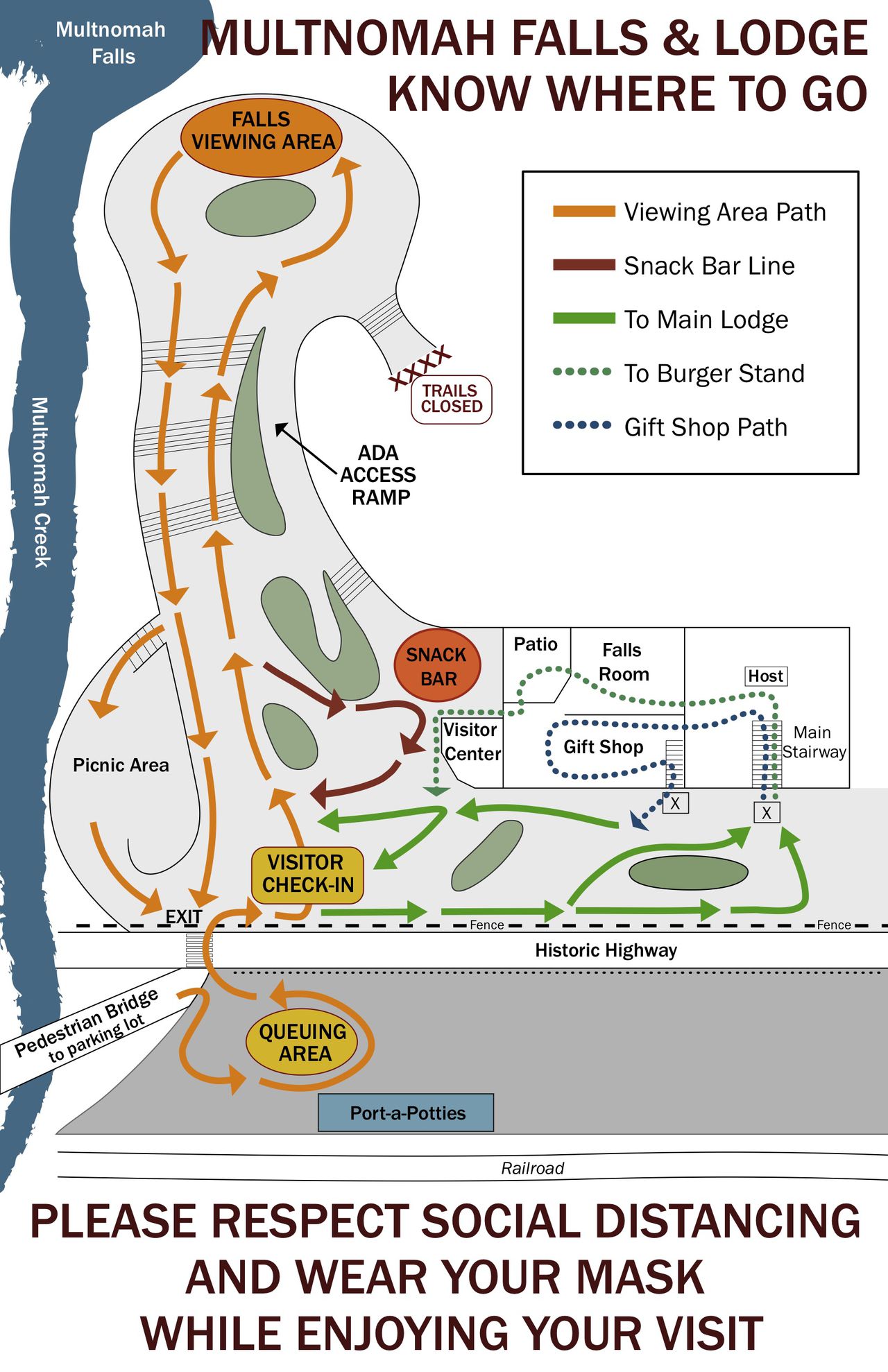 For those who are curious about the Multnomah Falls Lodge, the visitor center is also reopening of course with face masks being required for guests and social distancing. The Oregon Department of Transportation will also open the Historic Columbia River Highway from Bridal Veil to Ainsworth, though many viewpoints and day-use areas along the highway will remain closed, and parking will not be allowed along the historic highway at Multnomah Falls, forest officials said.
Angel's Rest and Horsetail Falls also reopened today. Wahkeena Trail is also reportedly open again on the Larch Mountain Trail, though there will be limited parking below Wahkeena Falls. Other trails in the "waterfall corridor" on the western stretch of the gorge, including Crown Point, are still closed at this time. There is no word yet from forest and state park officials when these other areas will reopen.
The Benson Bridge, which spans the base of Multnomah Falls as well as the trail to the top of the falls and the loop trail to Wahkeena Falls will remain closed at this time, according to officials.
In light of the mask requirements and the virus, will you be visiting Multnomah Falls anytime soon with these restrictions? Let us know how you feel in the comments.