Can you still picture it? The year is 1998 and you're perusing the aisles at your local Blockbuster Video, looking for a VHS or three to satisfy your movie night.
This ain't Redbox, folks.
This is Bend, Oregon, home of the last Blockbuster on the planet. Love and a sense of nostalgia have kept this now one-of-a-kind store afloat, and now it's time for General Manager Sandi Harding to give back to the Deschutes County community she's grateful for.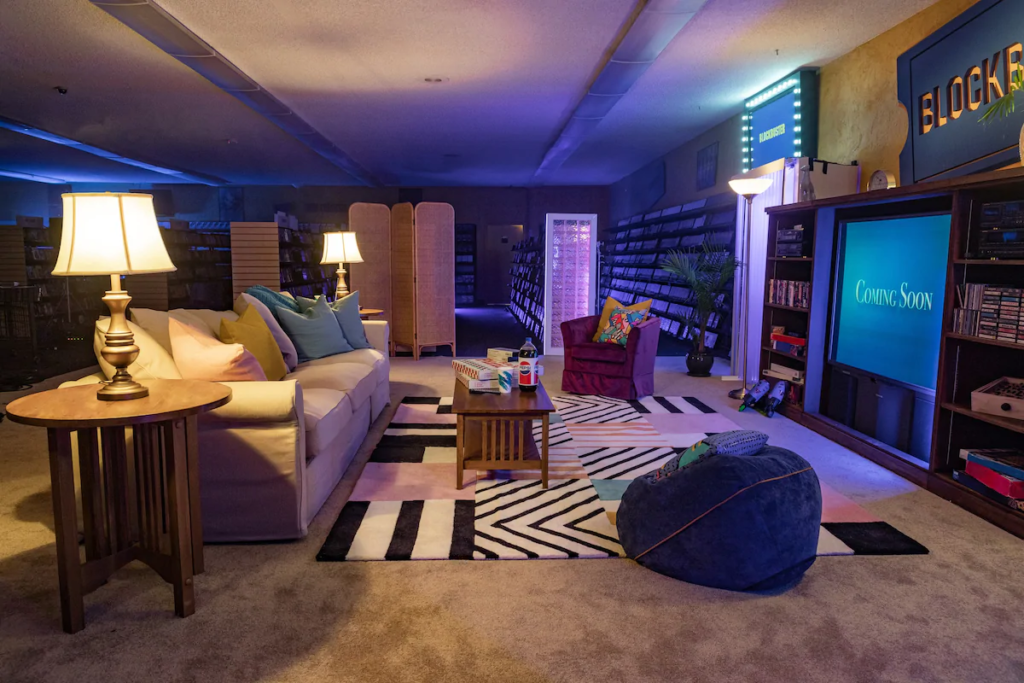 The single survivor of what was once the largest video chain store in the U.S. has partnered with Airbnb to offer authentic sleepover experiences, all while adhering to strict COVID-19 safety guidelines.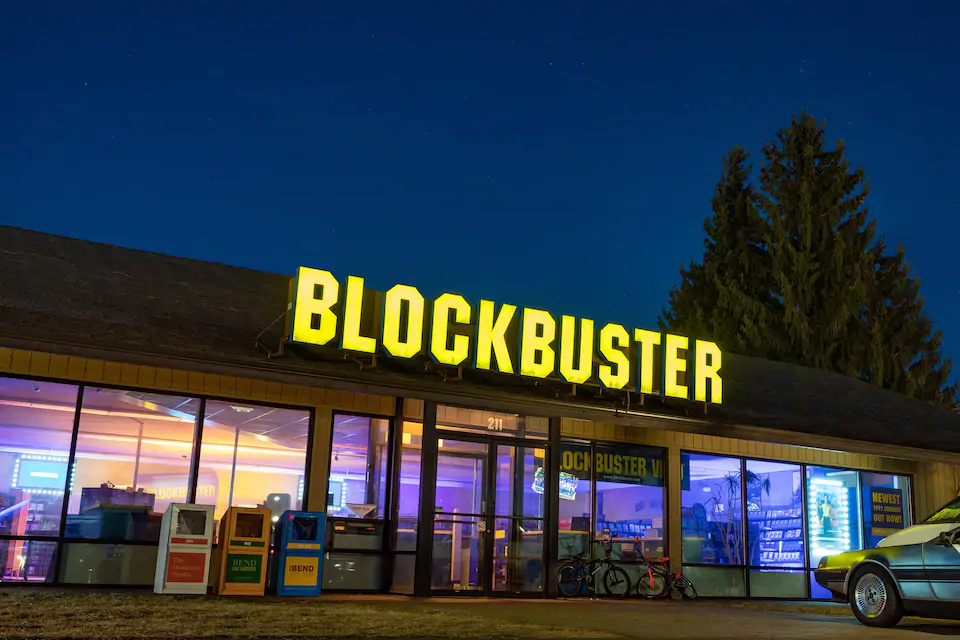 If you're a resident of Deschutes County, this unique opportunity can be yours for only $4.00 a night (a penny more than a movie-rental). Starting August 17th, reserve a stay on the Airbnb website for September 18, 19, or 20 for up to four people. Guests will have the entire place to themselves, all the candy is up for grabs, and Airbnb will make a donation to the Humane Society of Central Oregon, which the Bend Blockbuster store has long supported.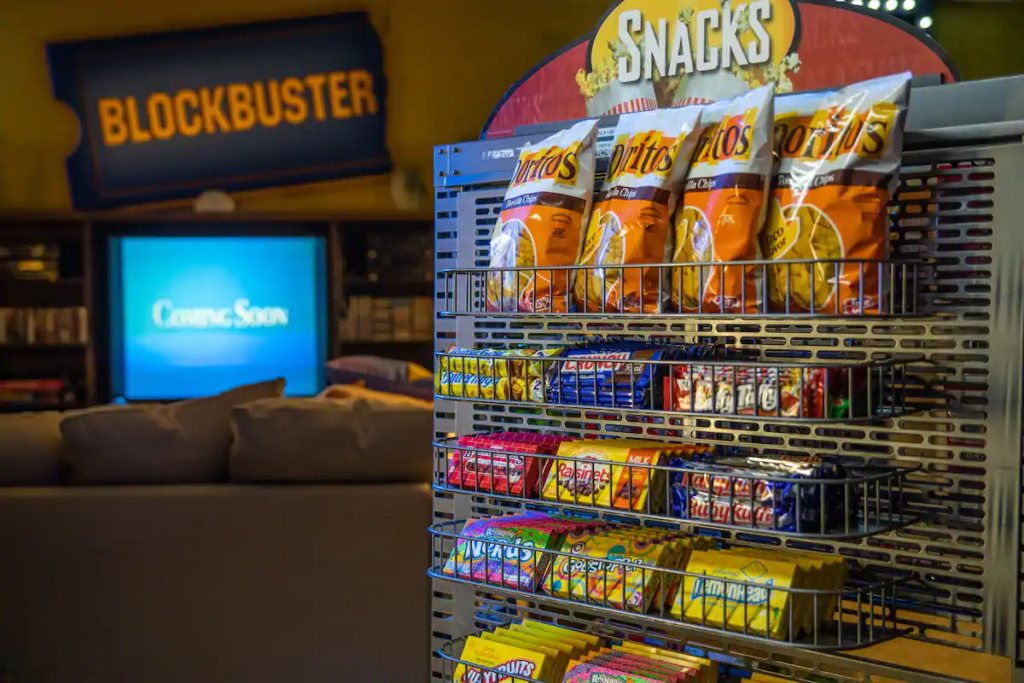 Be Kind, Rewind.
Whether you want to stay up until sunrise or pass out on the couch, we've created the perfect space complete with a pull-out couch, bean bags and pillows for you to cozy up with "new releases" from the '90s. Crack open a two-liter of Pepsi before locking into a video game, charting your future in a game of MASH, or watching movie after movie. But be wary of reciting "Bloody Mary" in the staff bathroom off of the break room, as you just may summon the ghost rumored to haunt the store. And help yourself to some NERDS, Raisinets and popcorn (heavy on the butter), but make sure you save room for a couple slices.

And remember, the store is all yours for the night! So let loose, blast the boombox and wear your favorite '90s denim so that you feel right at home in another era.

–www.airbnb.com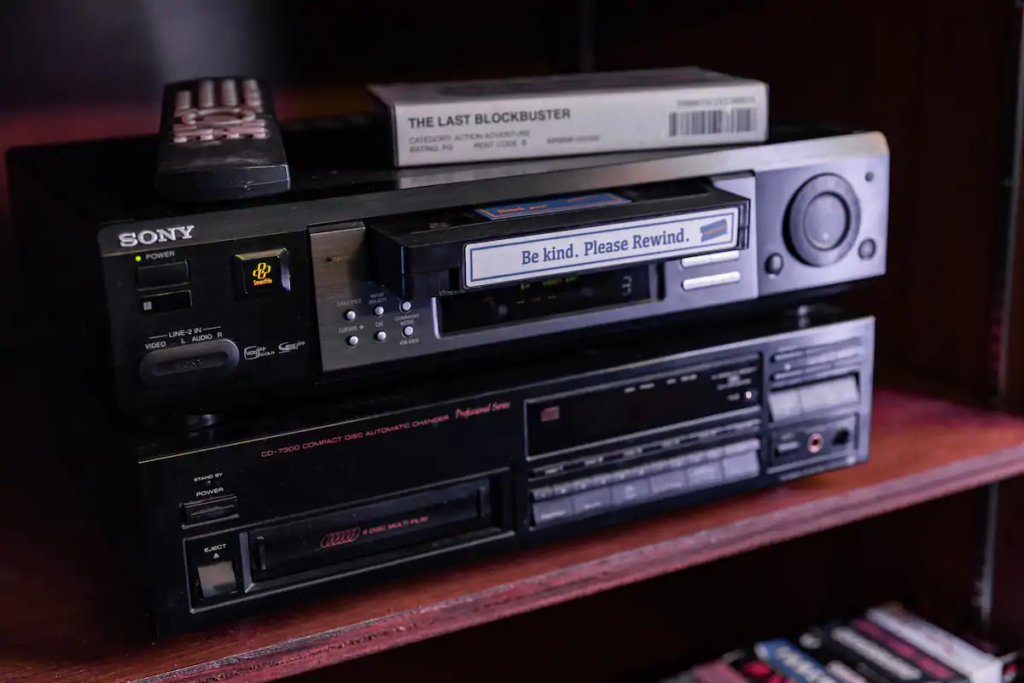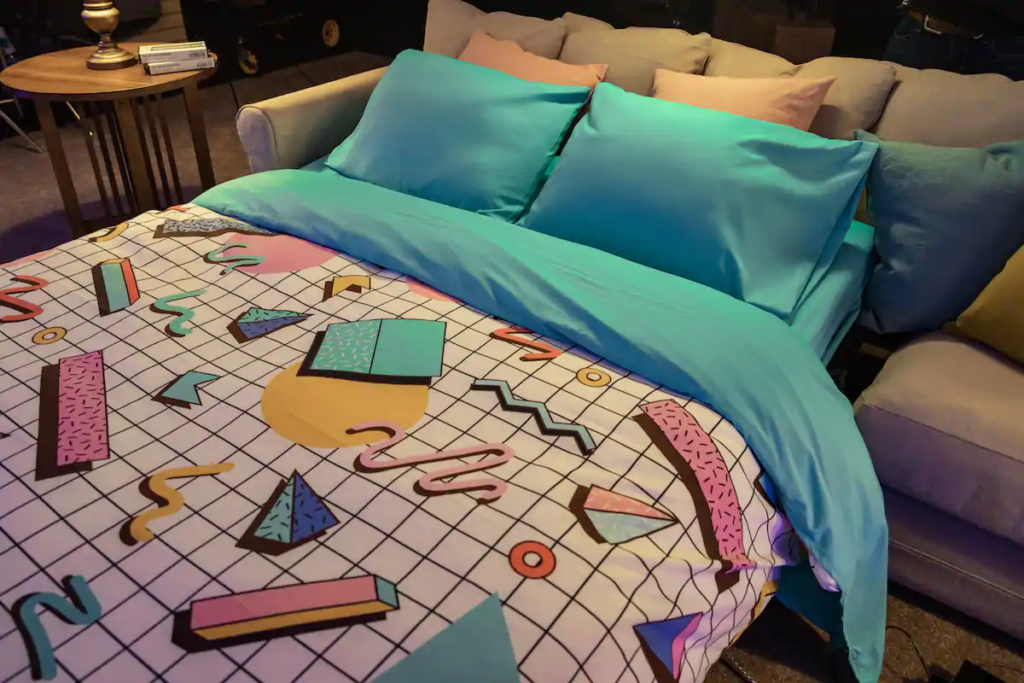 If you're looking to be the lucky overnight guest for this opportunity, be ready to click and book your stay faster than Doc Brown's Delorean. Spots will go fast, but after the final guests check out, Blockbuster customers can still check out the living room space during store hours for a limited time.
For more information and to book your stay (as a Deschutes County resident), visit the Airbnb listing here: