Violent, mesmerizing, and beautiful, the waves of the Pacific Ocean have slowly carved out what is known as Devil's Punchbowl along the Oregon coast.  Devil's Punchbowl was once a sea cave, but eventually the roof of the cave collapsed creating the open punchbowl formation you can visit today near Newport Oregon.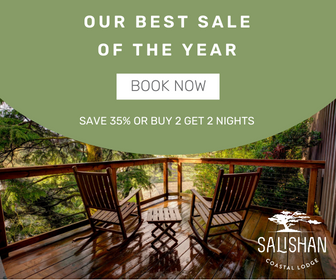 Visiting Devil's Punchbowl State Natural Area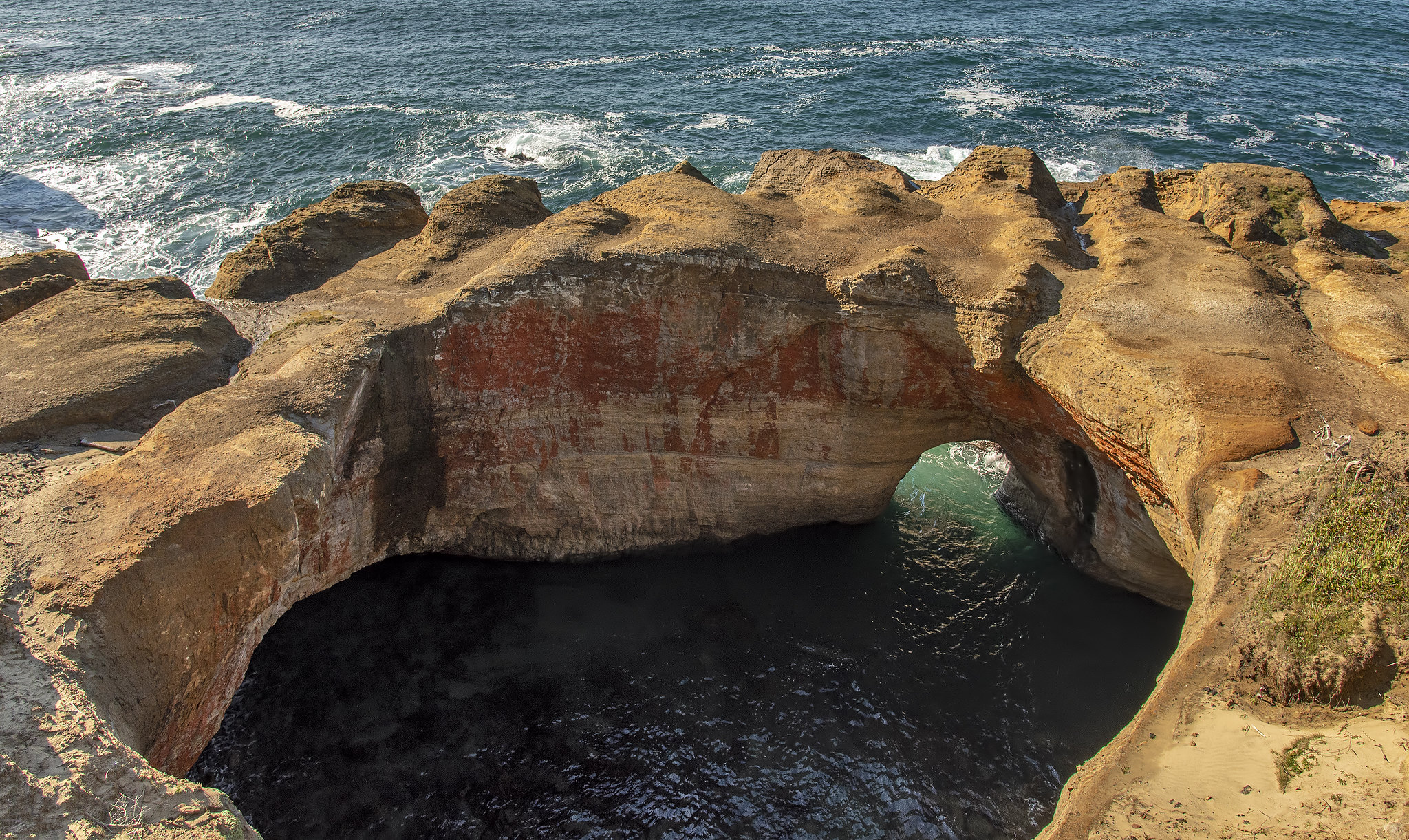 Visitor's to Devil's Punchbowl will find their experiences different depending on the tide level.  At low tide the punchbowl is empty and visitors can enter it from the beach.  At high tide the punchbowl is full, and visitors can watch from above as the waves churn violently within the rock formation.
Matt Cook Oregon has great information in the short video below on visiting Devil's Punchbowl:

The park is open for day use year round.  There is limited parking available, and parking is only allowed in the parking lot.  The restroom is open from 9 am – 6 pm.  There are no trash receptacles, so whatever you bring with you, you must take out with you.
Get more information about Devil's Punchbowl State Natural Area here.
Please note: Exploring sea caves, beaches and tidepools is an at-your-own-risk activity.  It is recommended that you do not enter the water, and that you be aware of the tide level and waves at all times.  Do not climb or vandalize the rock formation.
Have you ever visited Devil's Punchbowl in Oregon before?  Let us know and tag the friends and family you want to go with!  Share your photos of Devil's Punchbowl in a comment with us!