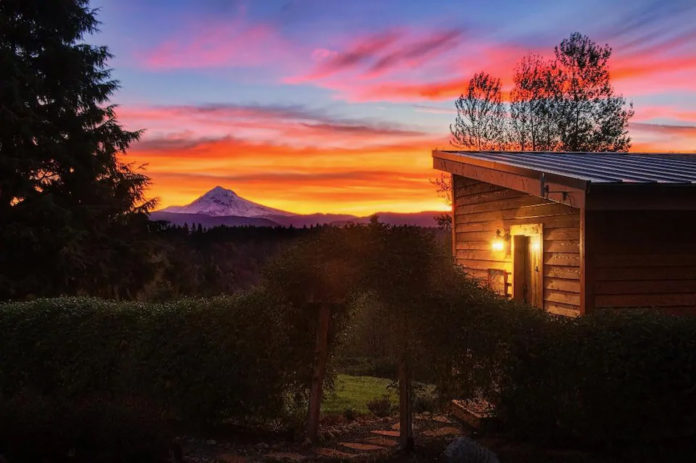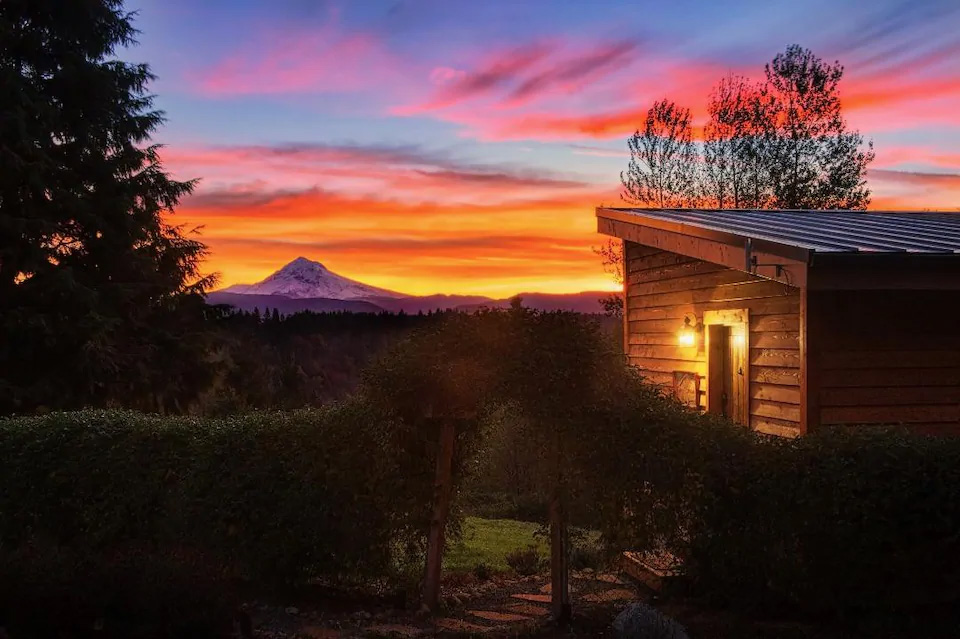 Cozy, romantic, and inviting, this modern little cabin in Sandy Oregon sits on 23 private acres and boasts a gorgeous view of Mount Hood. If you're looking for a place to stay in the Mount Hood area that's both secluded and unique during a weekend getaway or need a home base for adventure, this is the place.
Built To Capture Stunning Views Of Hood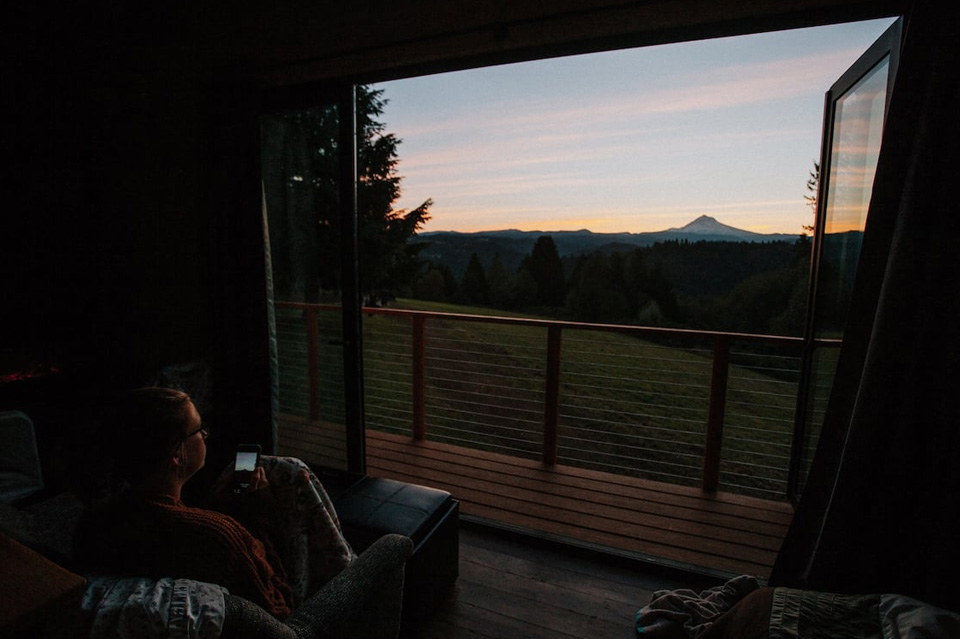 This cute cabin was built with Mount Hood in mind. The cabin features a moving window wall system that faces Mount Hood and opens completely to the outdoors. Sip a cup of coffee and eat pancakes in the morning as you take in the gorgeous view, or cuddle up in the arms of a loved one in the evening as you watch the stars come out over the mountain.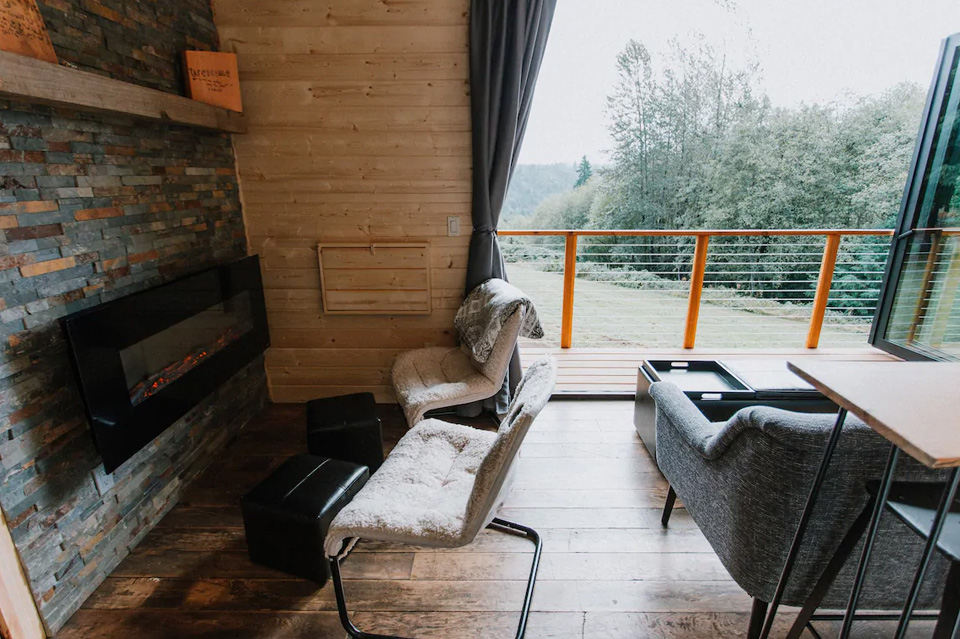 The cabin is just a mile from Highway 26, so you're never far from adventure during your stay.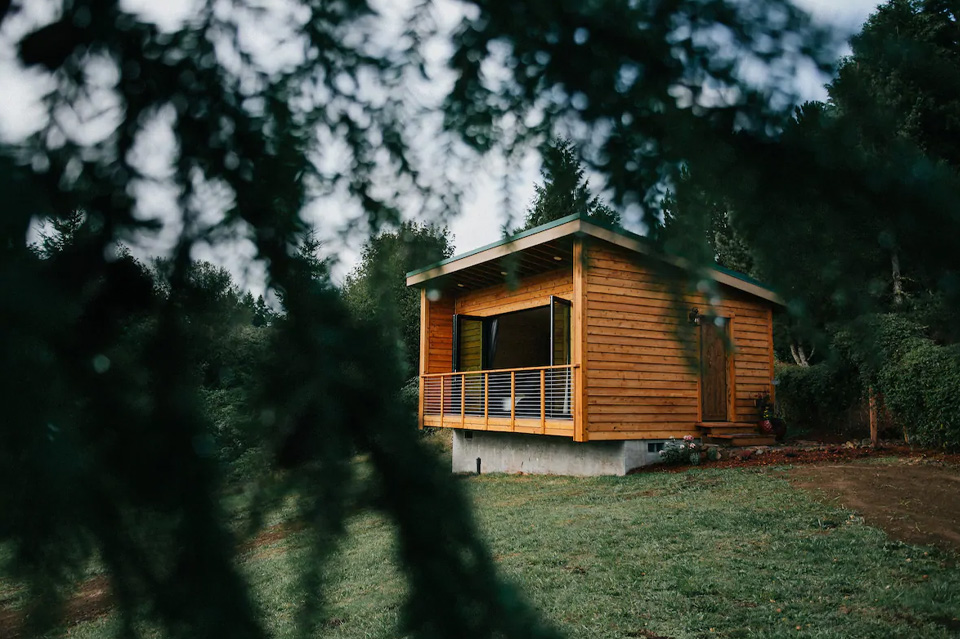 Natural cedar siding, beautiful wood craftmanship and reclaimed hardwood floors and doors make this cabin feel not just rustic and modern, but memorable and unique.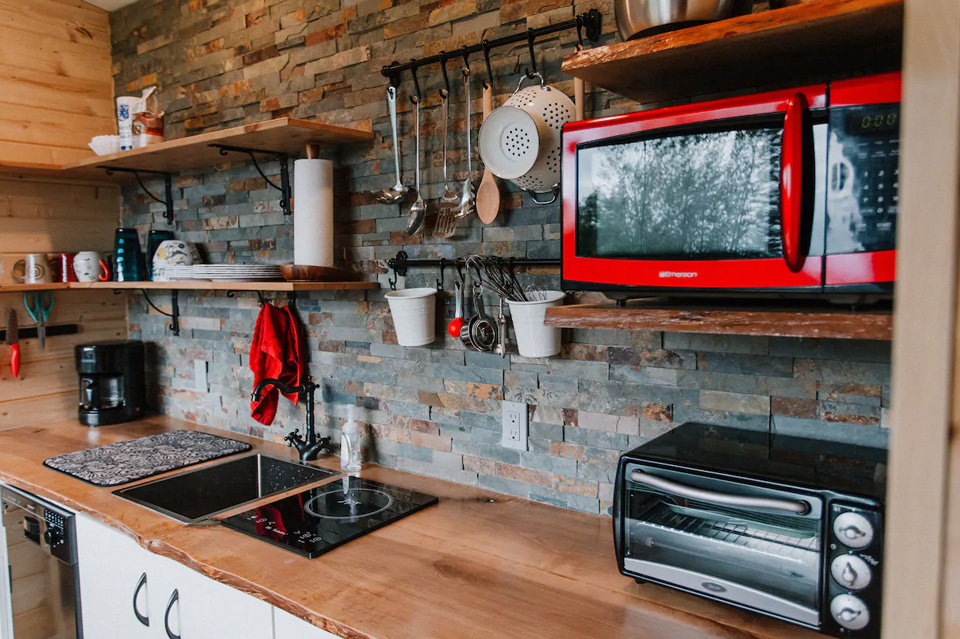 This AirBnb can accommodate 2 guests, and has 1 bathroom. The current price to stay a night here is $125 a night. Learn more about this Sandy Oregon cabin with a killer view and book your stay here.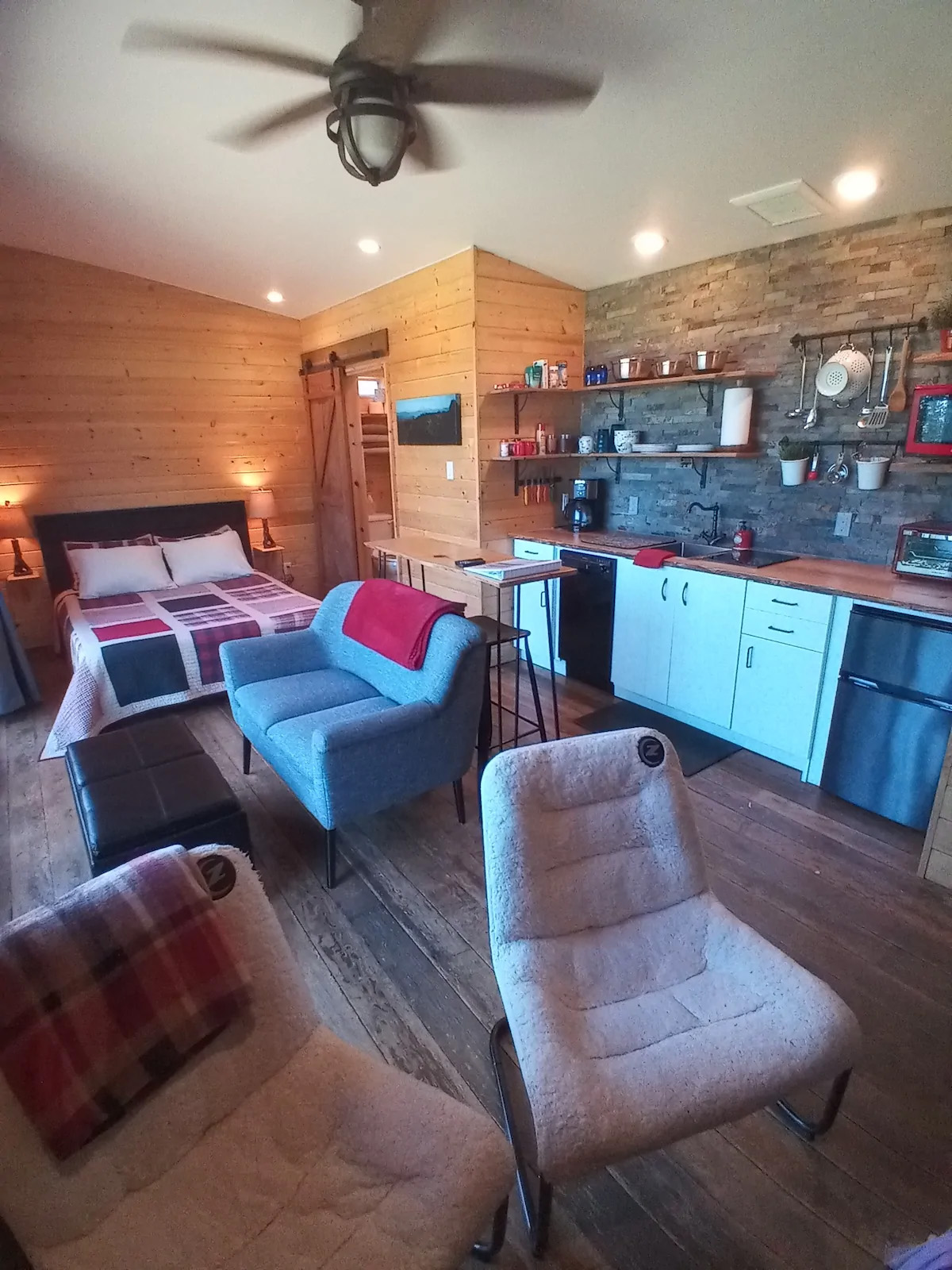 Have you ever stayed in this AirBnb before? What's your favorite place to stay in Oregon with a view? Let us know in a comment and tag the friends and family you want to go with!