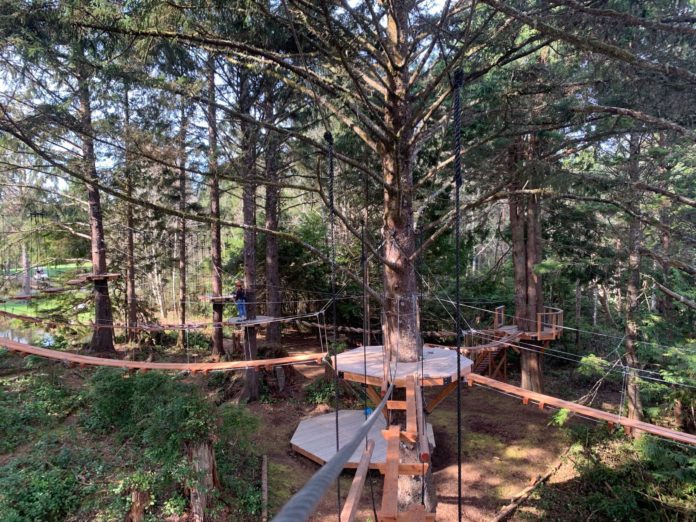 At the edge of the incredible Oregon Coast range waves lap on sandy beaches, forests wait to be explored, and adventure is calling. Nestled along the edge of Siltez Bay in Gleneden Beach sits one of our favorite coast retreats: Salishan Coastal Lodge, a place where you can truly feel one with the soulful mountains, the powerful sea, and the enchanting forest.
Getting Back To Nature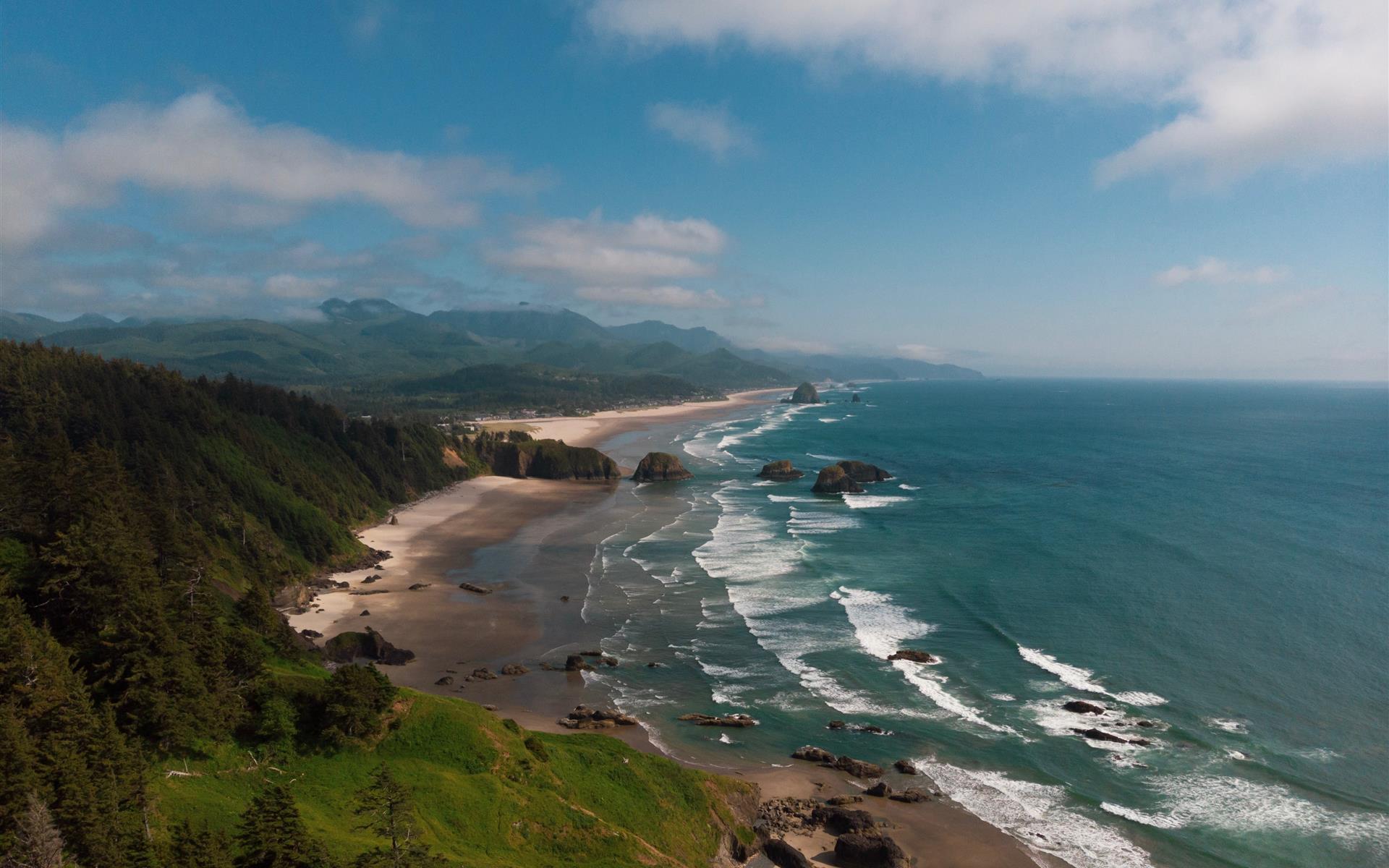 Gretel Ehrlich said, "Everything in nature invites us constantly to be what we are." When you disconnect from devices and the stressors of daily life and reconnect with nature, you can reconnect with yourself and your loved ones.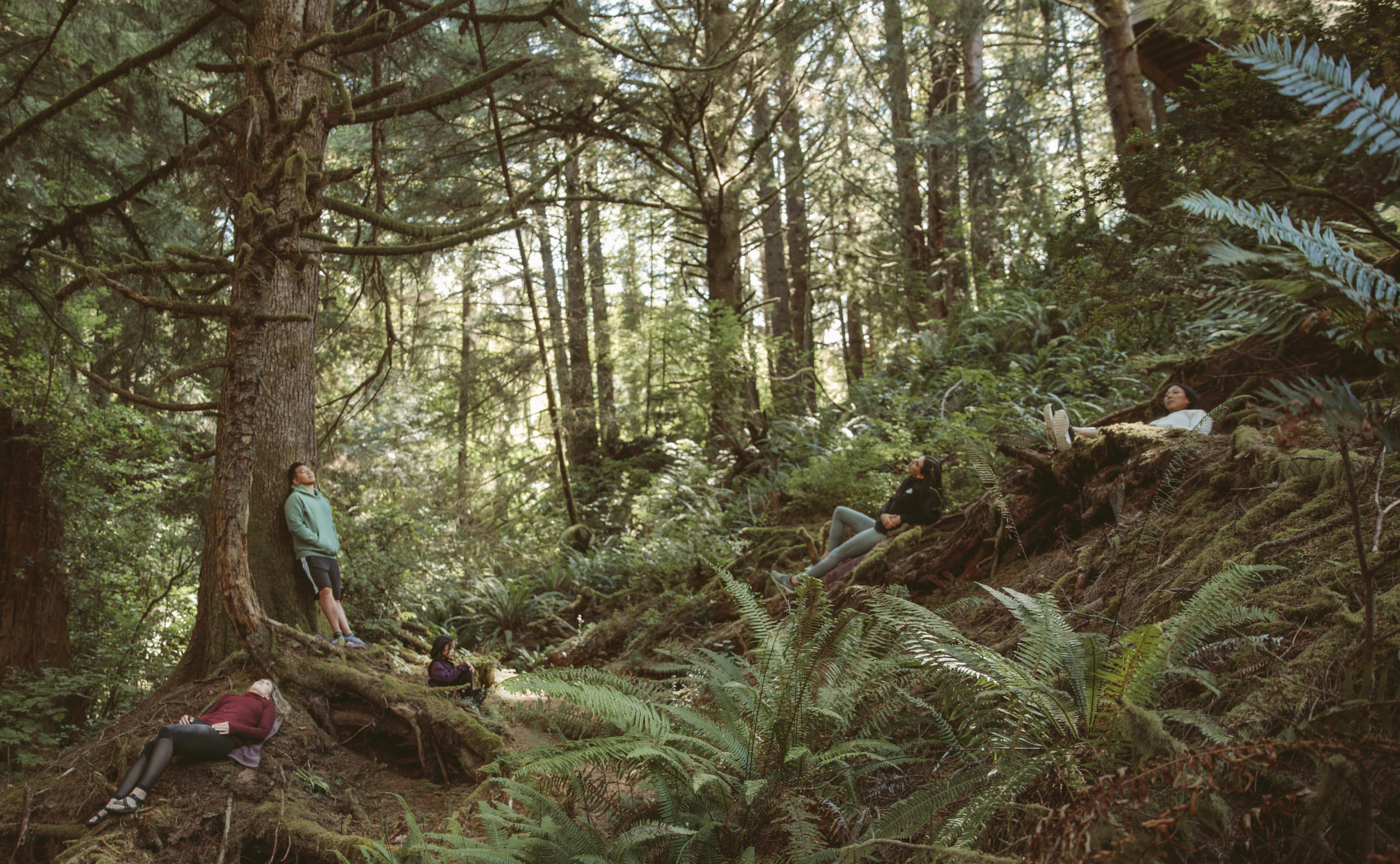 A trip to Salishan Coastal Lodge invites you to do just that, with it's focus on relaxation in wide open spaces on the beach, and unique experiences and adventures in nature.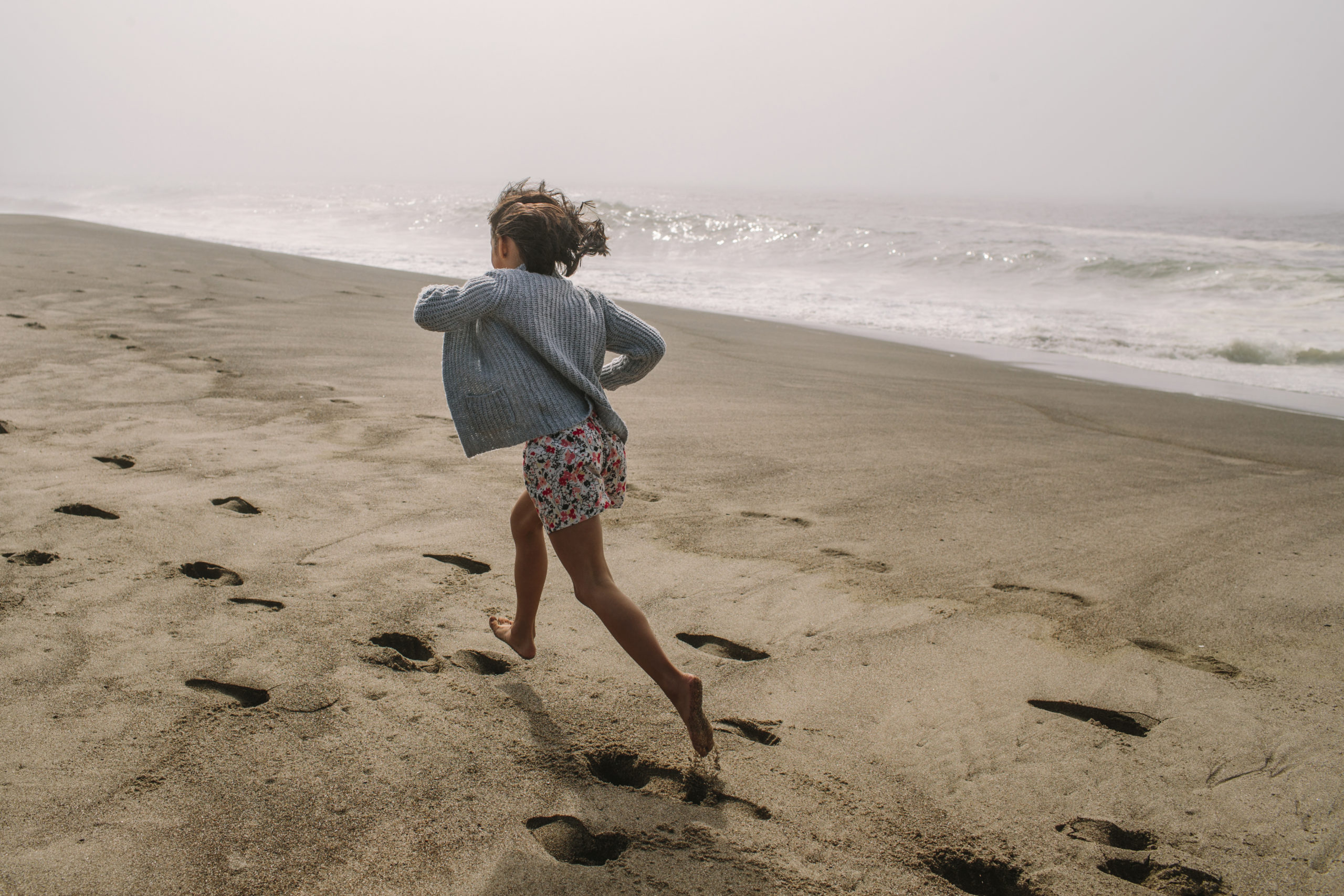 Not only is the newly renovated lodge incredibly beautiful, but it sits at the heart of the Oregon Coastal range off the Pacific Coast Highway, which means nature is at your doorstep.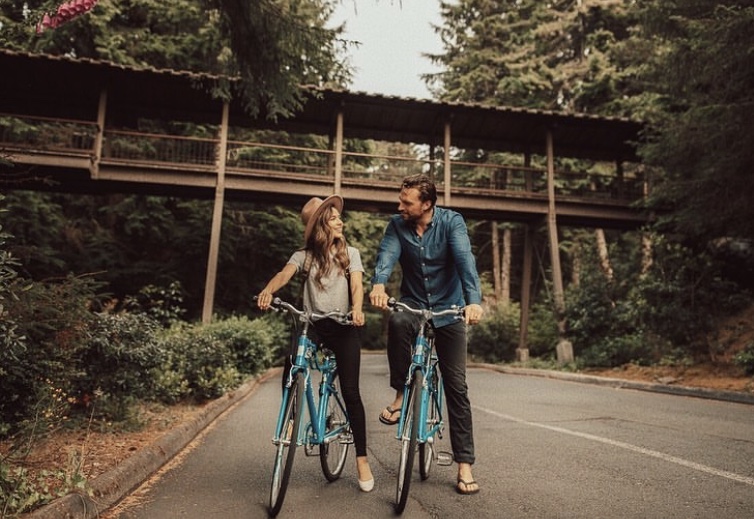 Guests at Salishan enjoy getting out to explore the bay on kayaks, hiking in the dense coastal forests, whale watching, and relaxing with loved ones around the fire while roasting marshmallows.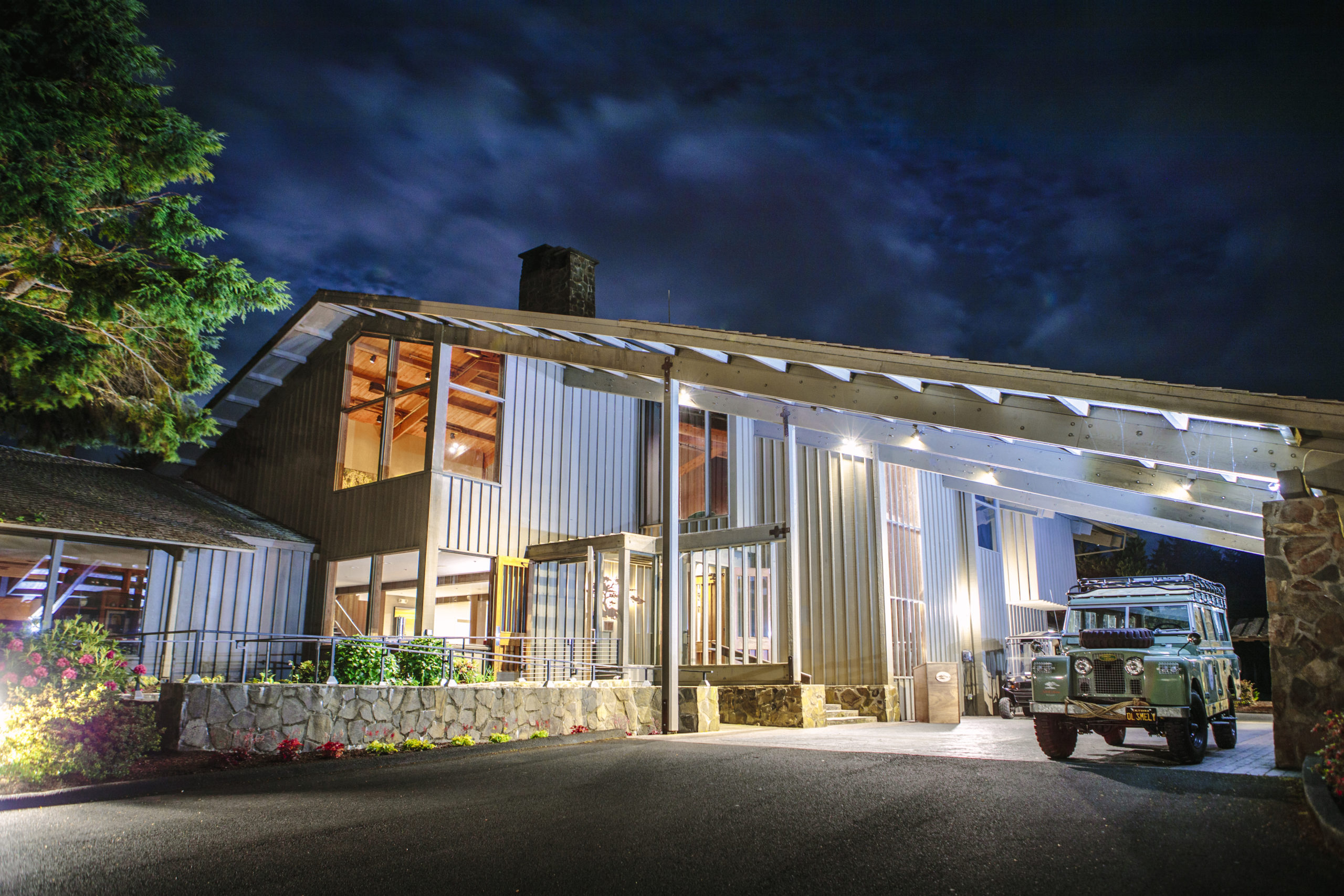 Guests have free access to bikes to roam the property or ride to the beach. Be sure to check in with the Salishan Adventure Concierge, who knows all the best places to go if you want to explore tide pools, fish, go crabbing, or find a great place to relax in nature.
An Unforgettable Adventure At The Coast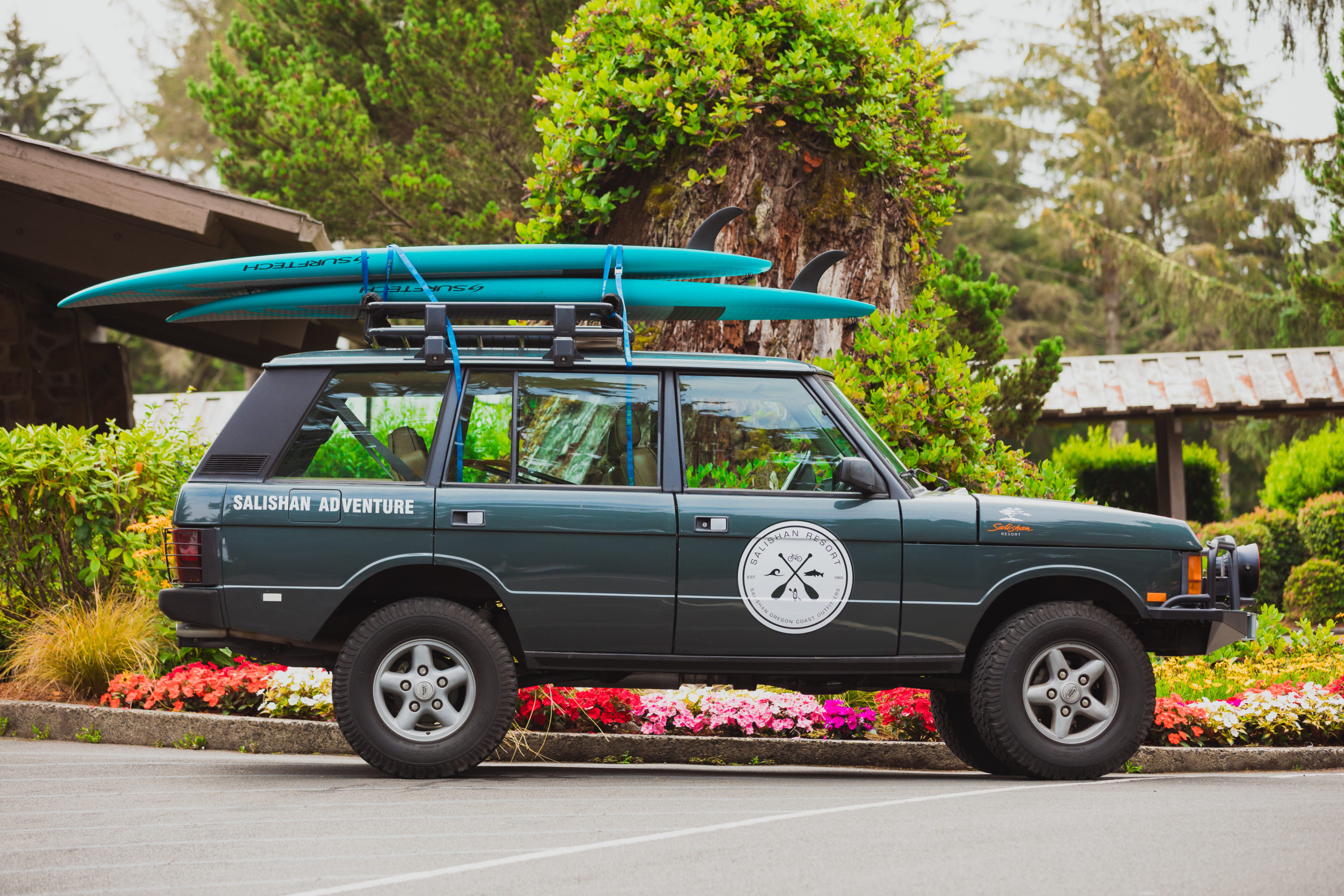 Relaxing in nature is a wonderful way to heal your soul, but sometimes what we seek is adrenaline pumping adventure and memories that will last a lifetime.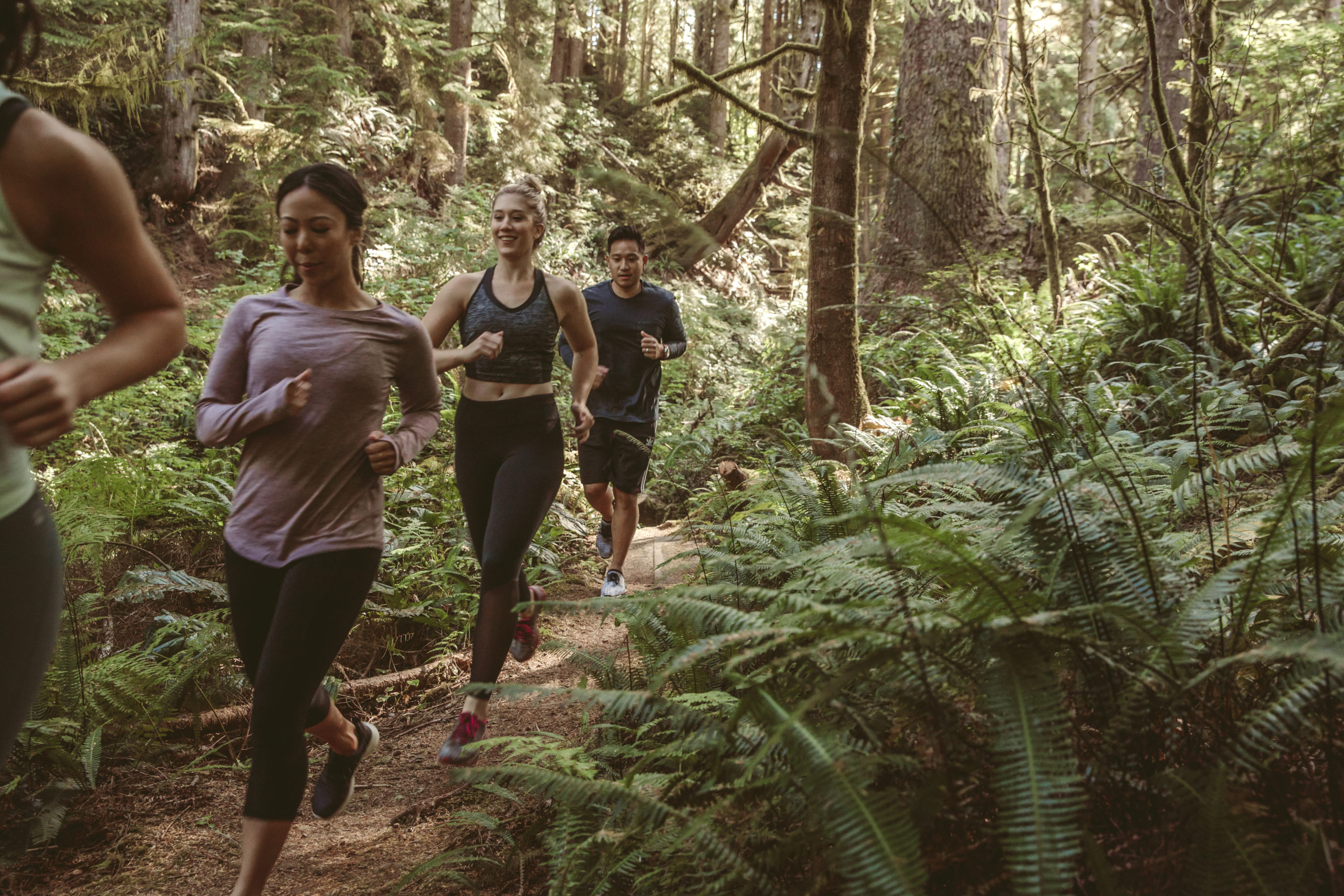 Salishan Coastal Lodge has adventure seekers covered with an amazing Aerial park, a new jump course for bikes, and incredible hiking trails nearby. Check out five of our favorite trails here.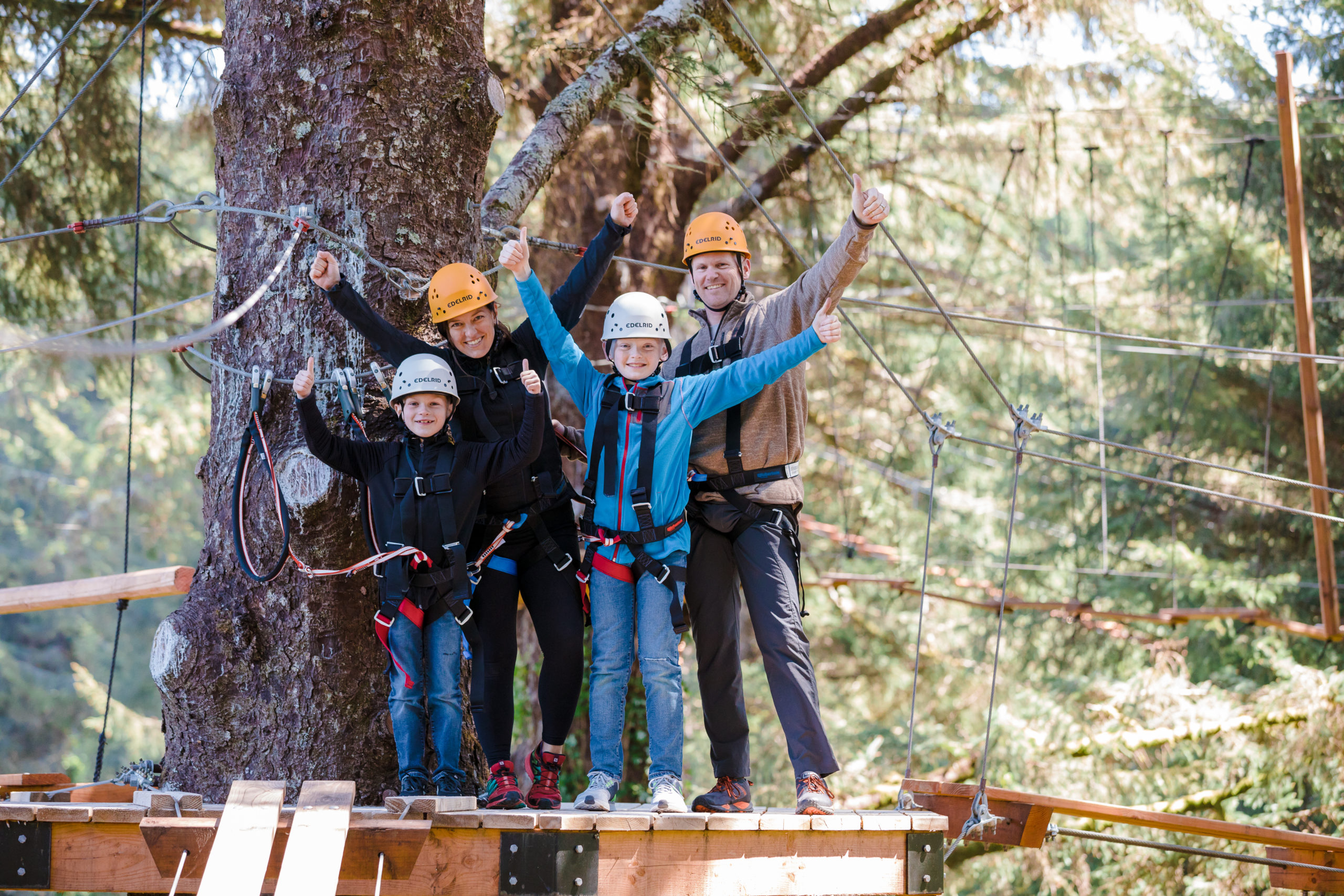 A stay at Salishan isn't complete without a visit to The Aerial Park. This self-guided experience has 21 elements in the trees that let you choose your own adventure, 15 aerial platforms, and a vertical ladder to a lookout platform.
Your Stay At Salishan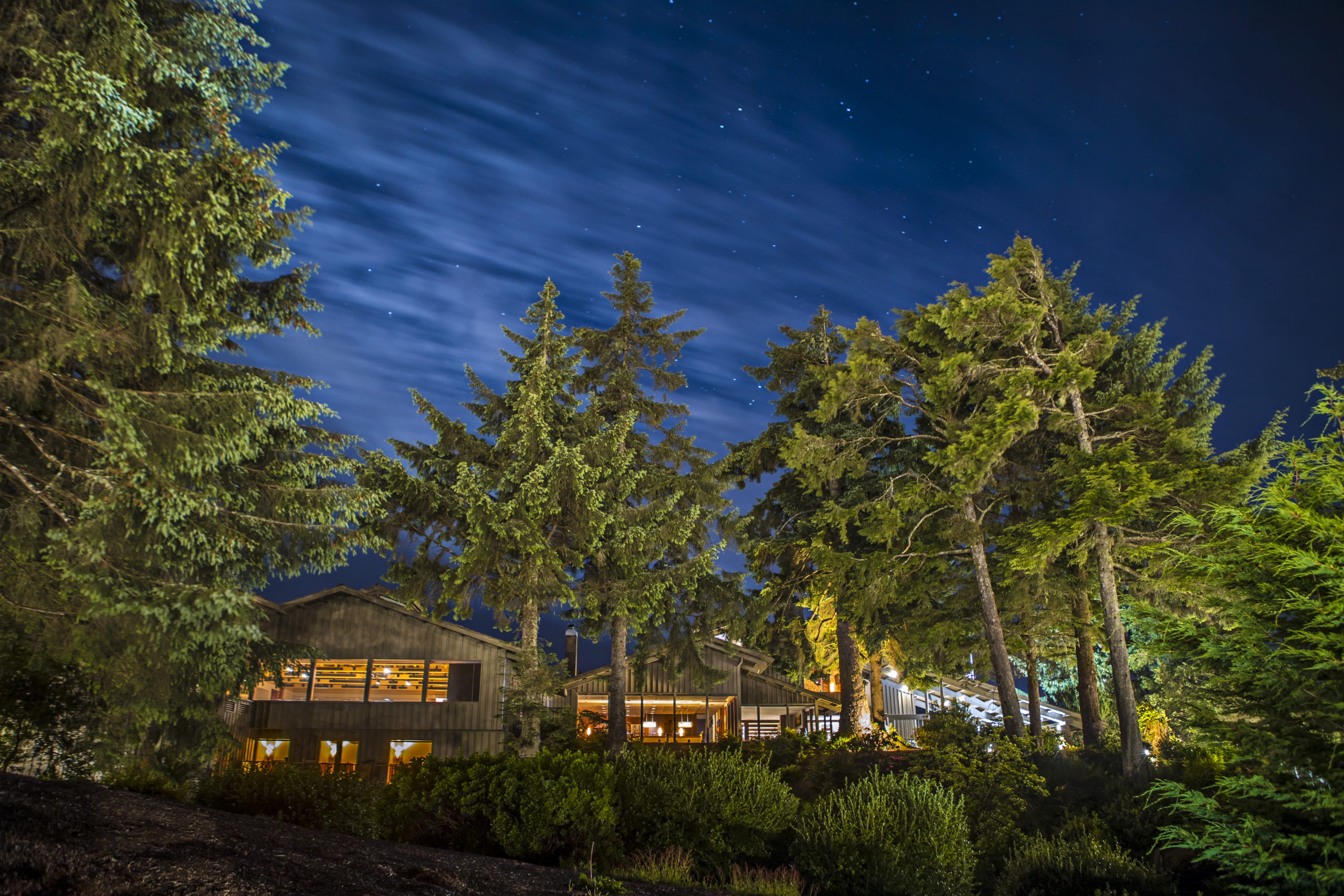 At Salishan you can experience 'coastal distancing', and peace of mind. Salishan has no hassle flexible policies for guests looking to book a stay, and has put enhanced cleaning protocols into place for guest health and safety.
On top of the great options for relaxation and adventure, Salishan Coastal Lodge offers golf, an outdoor basketball hoop, indoor tennis courts, and the most amazing Spa. The Spa is currently open with restricted services.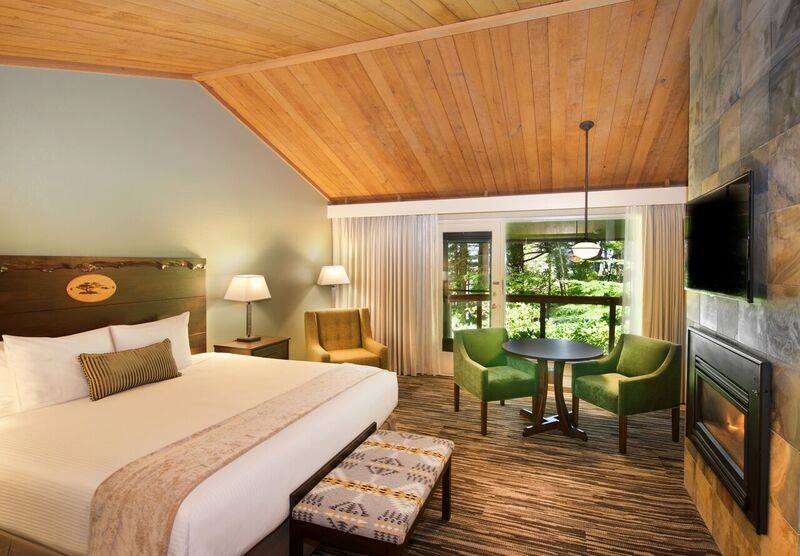 At Salishan you can dine in for lunch and dinner, or get a grab-and-go breakfast to get an early start on your daily adventures. Take-out is offered all day, and picnic meals to go are our favorite way to eat at the coast.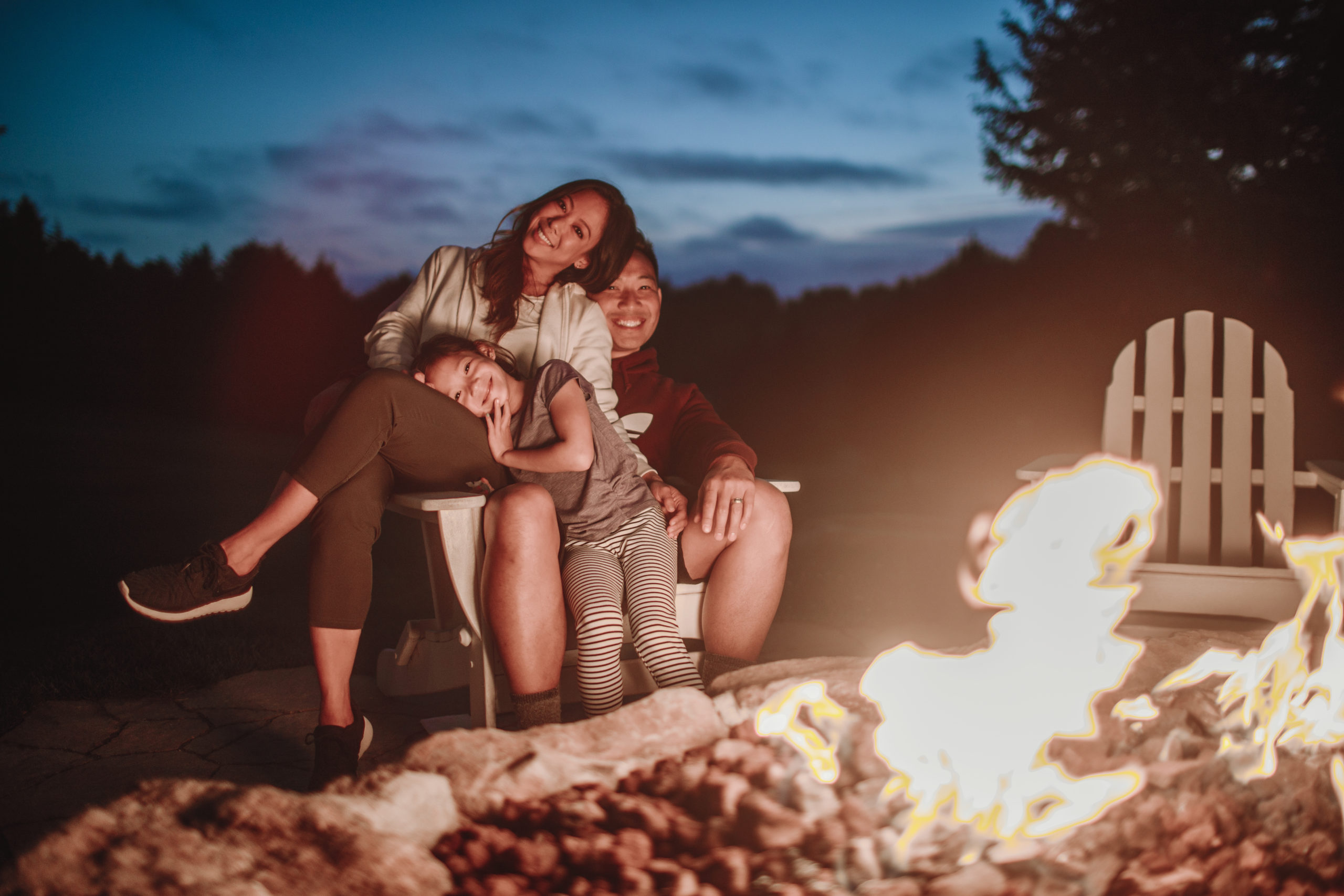 If you'd like to stay at Salishan, check out their 'Coast Is Clear' Package, which includes everything Salishan has to offer from hiking to private access to our beach and everything in between. If you book directly now for two nights, you can save 30%. If you stay three or more nights you will save 33% on your stay.
Get more information about the incredible Salishan Coastal Lodge and book your stay here.
Have you stayed at the Salishan Coastal Lodge before? What's your favorite activity at Salishan? Let us know in a comment and tag the friends and family you want to go on an epic Oregon coast adventure with!