If you've ever wanted to experience the breathtaking beauty of marine life in its natural habitat, whale watching on the Oregon Coast is the perfect adventure for you! With an incredible array of magnificent creatures, such as gray whales, humpbacks, and more, the abundant oceanic life along Oregon's shores is sure to leave you in awe. In this extensive guide, we'll provide you with all the essential information you need for a memorable whale-watching experience on the Oregon Coast, including the top spots, tours, and the best times of the year to visit.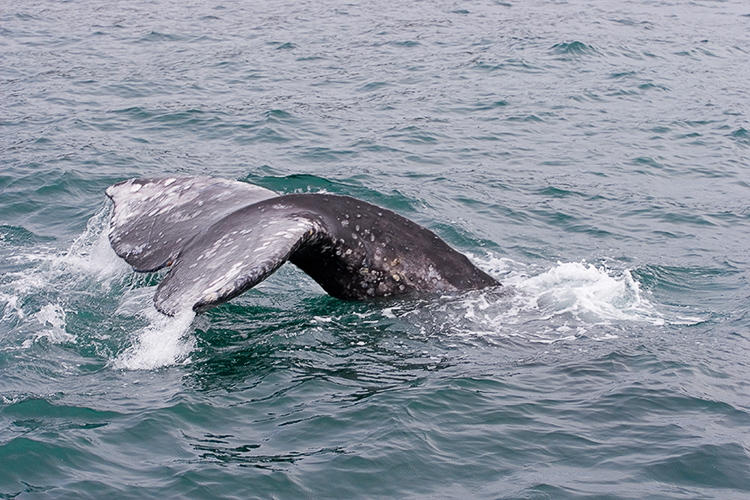 When to Go Whale Watching on the Oregon Coast
Although whales can be spotted year-round, whale watching season in Oregon experiences two peak periods (summer and fall), offering ample opportunities for visitors to witness these magnificent creatures in action.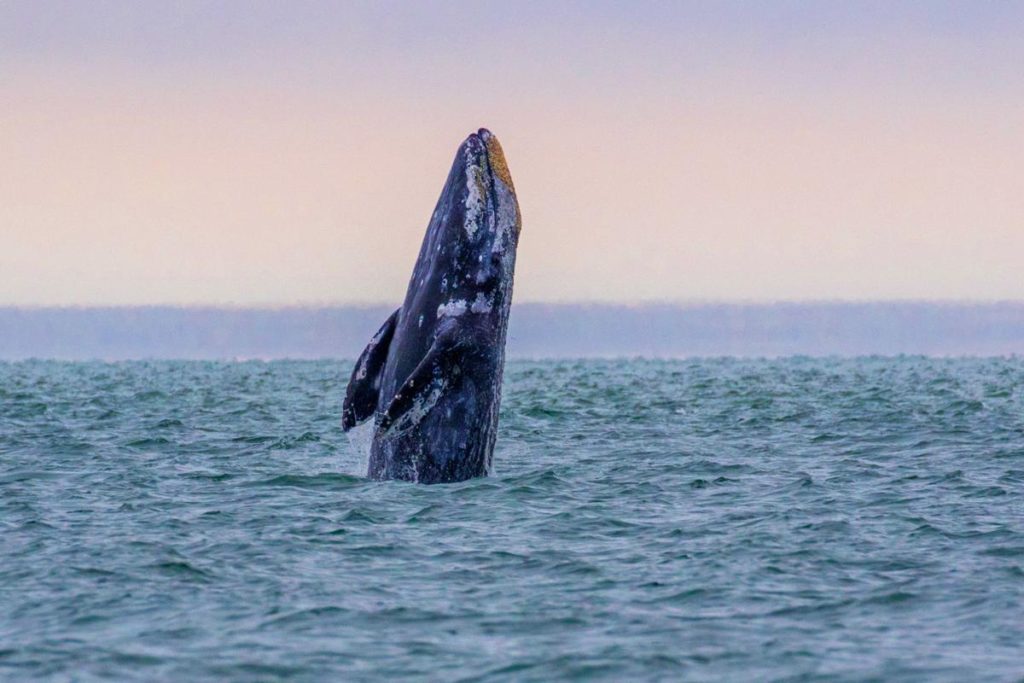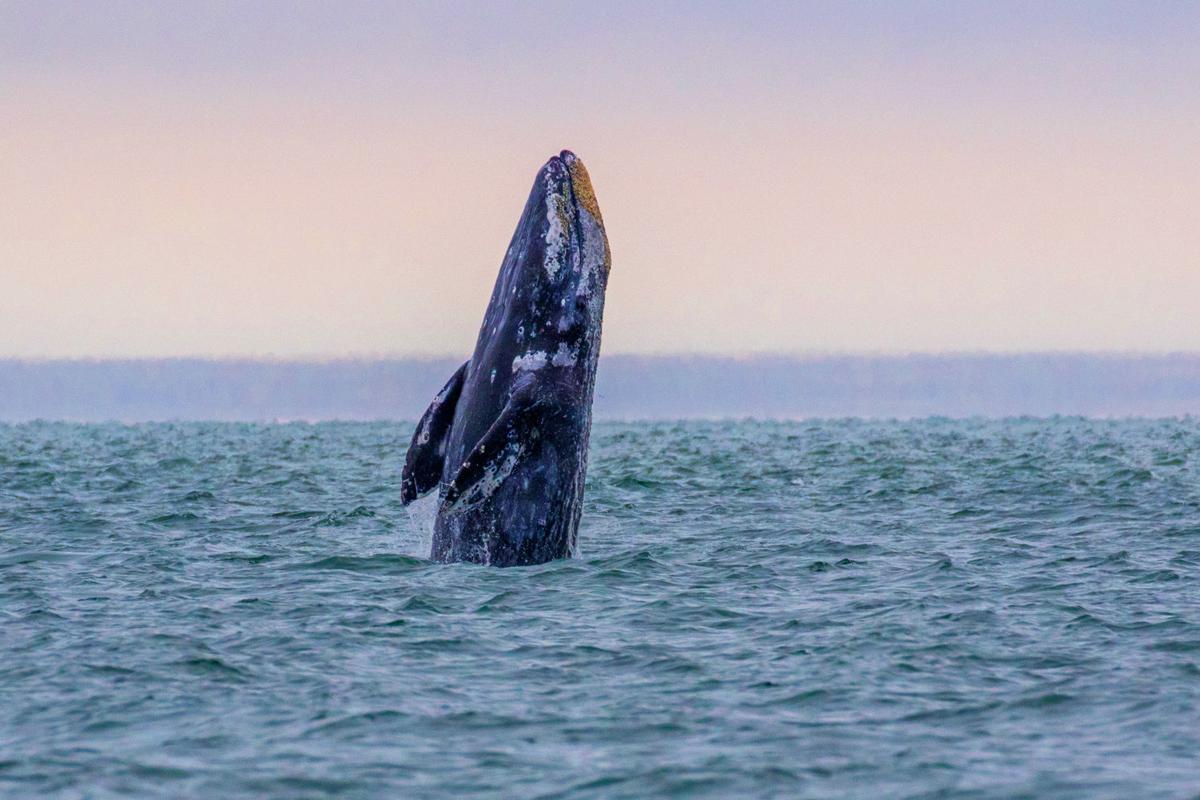 Winter Migration: During the winter migration, approximately 20,000 gray whales journey south from their feeding grounds in the Bering Sea in Alaska to the warm lagoons of Baja, Mexico. November brings warmer waters to the southern California peninsula, so this stage of their migration is the perfect opportunity to catch a glimpse of these gentle giants as they pass by the Oregon shores.

Spring Migration (Late February to May): In the spring, gray whales travel north, making their way back to British Columbia and Alaskan waters from their breeding grounds in Baja California. During this northbound migration, mother whales and their calves travel closer to the shoreline, providing an excellent opportunity for whale-watching enthusiasts to observe them up close.

Resident Gray Whales (June to Mid-November): Besides the migrating gray whales, there is a resident population of over 200 gray whales that can be seen cruising the coast from early summer until mid-November. This period is an excellent time for whale watching in Oregon as well, as the resident whales are more likely to be seen feeding and playing near the coast.

Whale Watch Week: Twice a year during late December and late March, Oregon State Parks hosts a celebration of migrating whales and other marine mammals. Over 20 volunteer stations are set up at the best whale-watching sites along the coast to assist visitors in spotting these magnificent creatures and to provide interesting facts about them. If you're interested in attending Whale Watch Week, be sure to check out the whalespoken.org website for dates and locations.
RELATED: Top 13 Oregon Coast Hikes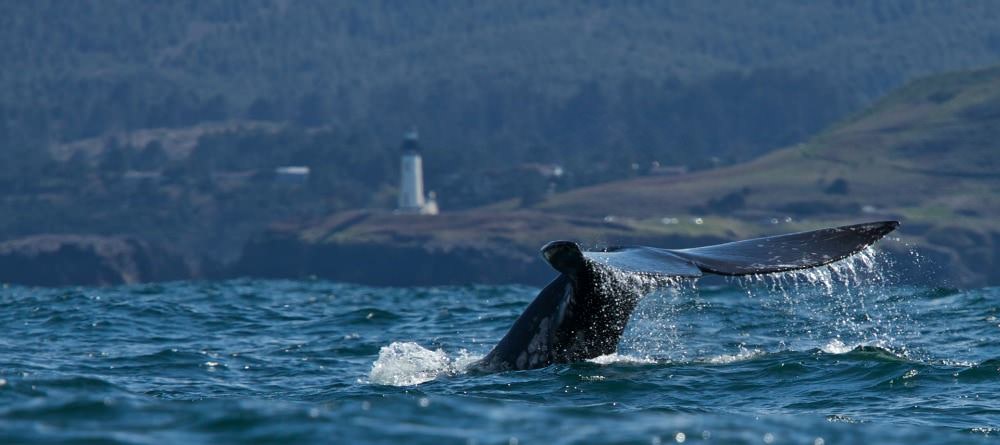 Whale Species You Can Encounter on the Oregon Coast
Whale watching along Oregon's shores presents an opportunity to witness a diverse range of whale species and other marine creatures. The most commonly spotted whales include:
Gray Whales
Gray whales (also spelled Grey Whales) are the most frequently seen species along the Oregon Coast, especially during their annual migration. These majestic giants can grow up to 50 feet in length and weigh up to 40 tons. With their characteristic mottled gray appearance and heart-shaped blows, the gray whale is a sight to behold.
Fin Whales
These are large whales, coming in just behind the blue whale in terms of length. Fin whales, also known as razorback whales, are the second-largest mammal on earth, reaching lengths of up to 90 feet and weighing up to 82 tons.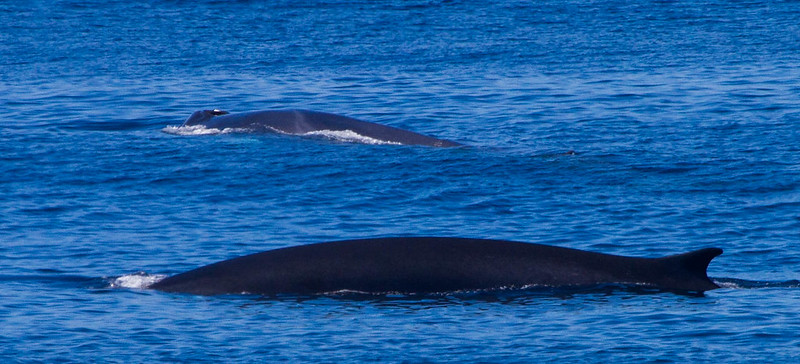 They have sleek bodies with distinctive ridges on their backs, which gives them their nickname. Fin whales are found in all of the world's oceans and are known for their long migrations, as they travel from polar feeding grounds to temperate breeding grounds. They are baleen whales, feeding on small fish, krill, and squid by filtering water through comb-like plates in their mouths.
Blue Whales
Blue whales are the largest animals on Earth, reaching up to 100 feet in length and weighing as much as 200 tons. While they are not as common as gray whales, these gentle giants can sometimes be spotted off the Oregon Coast, especially during the summer months.
Unfortunately, the giant blue whales were once heavily hunted, and their populations were severely depleted. Today, they are a protected species, but they still face threats from climate change, ocean pollution, and ship strikes.
Killer Whales (Orcas)
Although not as common as gray or blue whales, orcas are occasionally seen along Oregon's shorelines. These highly intelligent and social marine mammals are known for their striking black-and-white appearance and their powerful hunting abilities.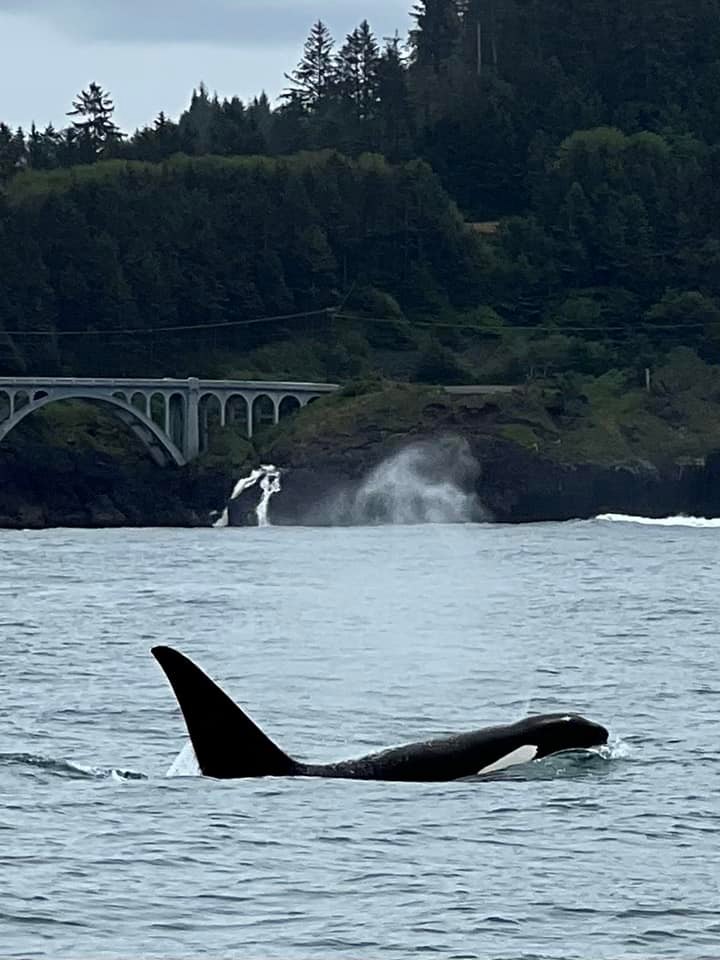 Humpback Whales
Humpback whales are well-known for their acrobatic displays, including breaching and slapping their long pectoral fins on the water's surface. Growing up to 50 feet in length, these magnificent creatures can be spotted along the coast of Oregon, particularly during their migration.
They are most commonly observed along Oregon's coastline during their northern migration from Mexico to Alaska, which occurs in the spring and early summer season, typically from mid or late March to June. However, it is possible to spot them year-round as some humpback whales may stay in the area to feed or take breaks during their migration.
Minke Whales
These creatures are the smallest of the baleen whales, measuring up to 30 feet long. These elusive whales are known for their quick, sleek movements and can occasionally be seen in Oregon's coastal waters.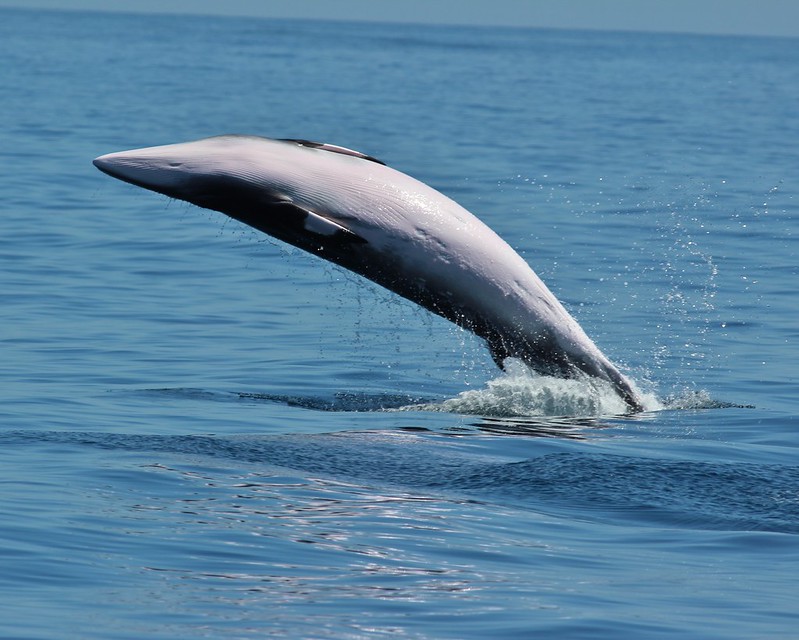 Sperm Whales
Sperm whales, the largest toothed whales, can grow up to 60 feet in length and weigh as much as 45 tons. Although not commonly seen along Oregon's piece of the Pacific Ocean, these deep-diving whales are known for their distinctive, block-shaped head and incredible diving abilities.
Other Marine Life
In addition to the various whale species, Oregon is home to a plethora of oceanic life, including bottlenose dolphins, sea lions, harbor seals, and numerous seabird species.
Top Whale-Watching Destinations on the Oregon Coast
Oregon's shores offer numerous prime locations to whale watch, each with its unique attractions and opportunities for witnessing the beauty of ocean life. Some of the best spots for watching whales include:
Depoe Bay
Depoe Bay is a small coastal town that boasts the title of "Whale Watching Capital of the Oregon Coast." With its picturesque harbor (the smallest in the world), dedicated Whale Watching Center, and numerous tours specifically dedicated to witnessing these incredible creatures, Depoe Bay is the perfect hot spot for those seeking an unforgettable experience.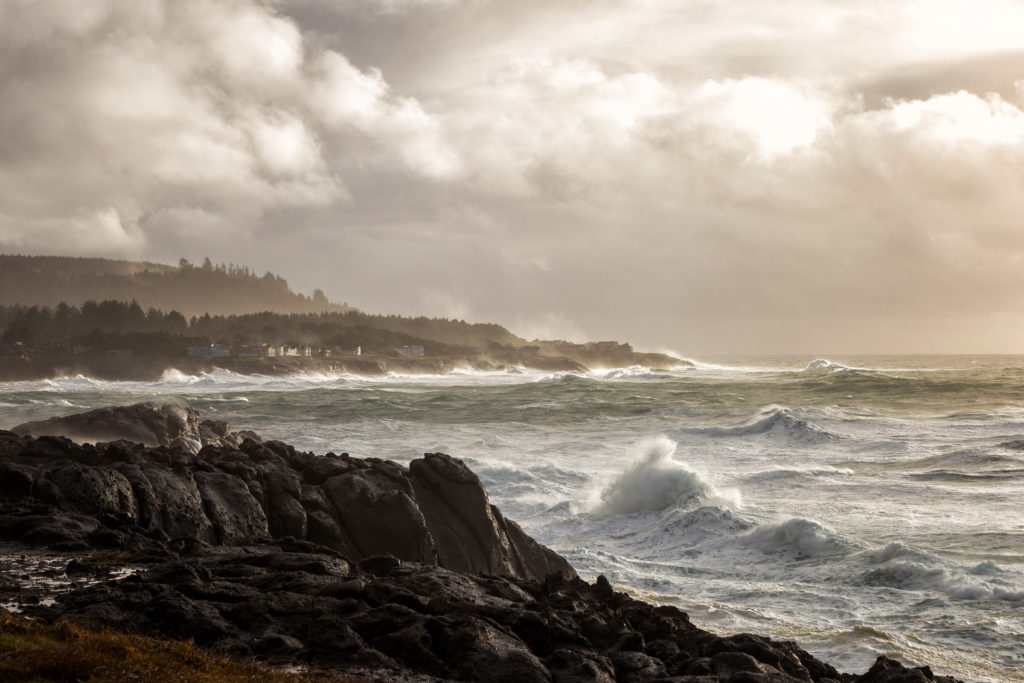 Newport
Home to the Oregon Coast Aquarium and Hatfield Marine Science Center, Newport is a bustling coastal city that offers a wide range of attractions for visitors and numerous whale-watching tours. The city's prime location along the central coast makes it an excellent spot for spotting a variety of whale species throughout the year.
RELATED: Oregon's Top 12 Zoos and Aquariums
Central Coast
The central coast of Oregon is known for its stunning coastal scenery and abundant marine life. Towns like Yachats, Florence, and Lincoln City offer plenty of whale-watching opportunities, including guided tours, scenic viewpoints, and coastal trails where you can witness the majesty of whales and other marine creatures.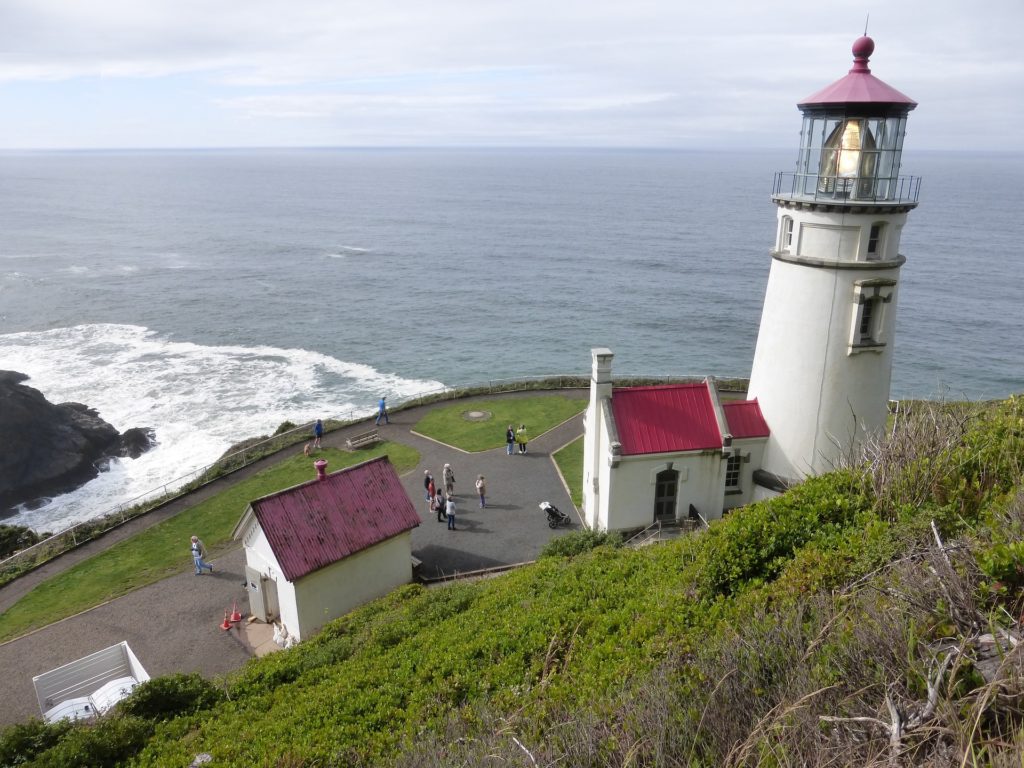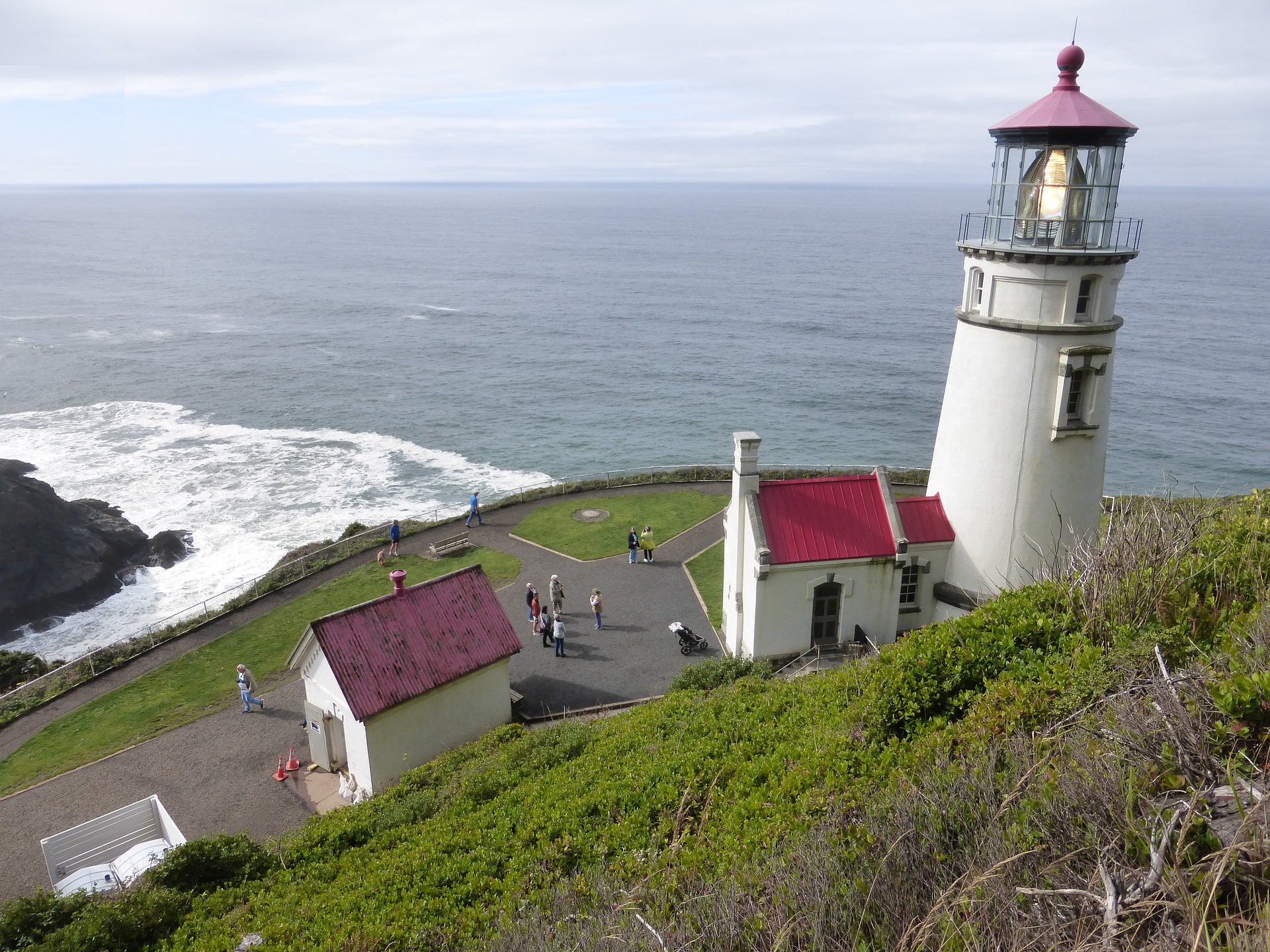 Southern Oregon Coast
The southern Oregon Coast, with its rugged cliffs, secluded beaches, and picturesque coastal towns, offers a more tranquil and intimate whale-watching experience. Bandon, Gold Beach, and Brookings are all prime locations for spotting whales, especially during the peak migration seasons.
Notable Whale Watching Spots along the Oregon Coast
While the central coast is the prime location for spotting whales in Oregon, these magnificent creatures can be seen almost anywhere along the coastline. Oregon State Parks are especially popular viewing areas, as are any high overlooks and vehicle pullouts along Highway 101. Here are some of the top spots in Oregon to see whales, listed from north to south: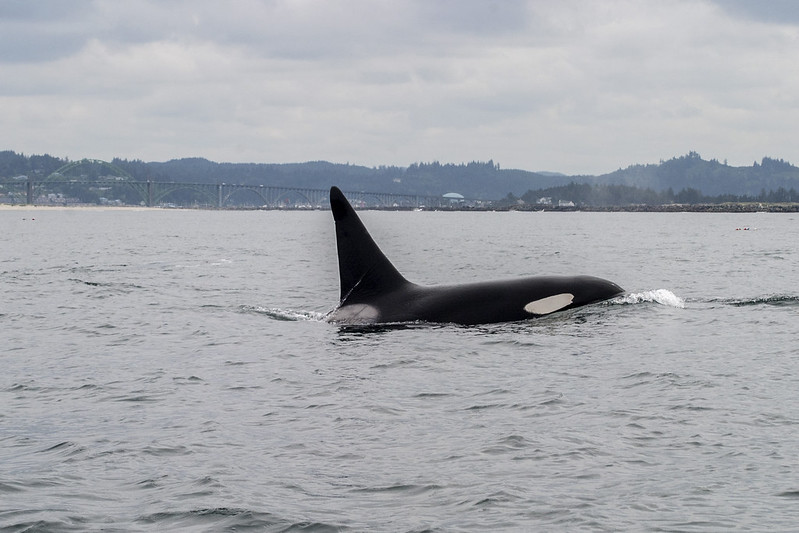 Neahkahnie Mountain Viewpoint
Located 13 miles south of Cannon Beach on Highway 101, the Neahkahnie Mountain Viewpoint offers not only an excellent vantage point for whale sightings but also stunning coastal views and legends of hidden Spanish treasures.
Cape Meares Lighthouse
Watch whales from 200 feet above the ocean at the historic Cape Meares Lighthouse, built in 1889. In addition to whale watching, the area is home to Oregon's largest Sitka spruce and a variety of other wildlife, including the largest colony of nesting common murres, sea lions, and seals.
RELATED: Oregon's 11 Most Majestic Lighthouses
Cape Kiwanda
Just north of Pacific City, Cape Kiwanda is a sandstone headland that extends into the mighty Pacific Ocean. The steep climb to the top rewards you with incredible views, making it well worth the effort. If you're not interested in the hike, consider visiting Cape Perpetua or Depoe Bay instead.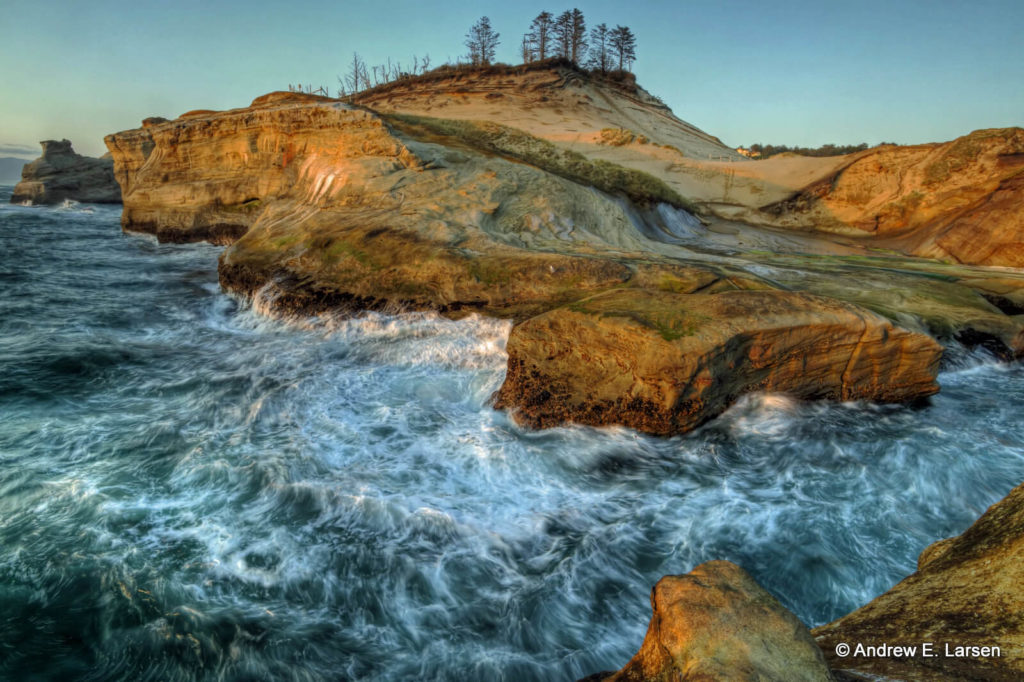 Cape Foulweather
Cape Foulweather State Park, located south of Depoe Bay, is a 500-foot-tall basalt cliff that provides an excellent vantage point for whale watching. Named by Captain James Cook in 1778, the cape offers panoramic views of the coast and is home to a popular whale-watching lookout and gift shop.
Boiler Bay State Scenic Viewpoint
Boiler Bay State Scenic Viewpoint is a fantastic spot for whale watching, particularly during the peak migration seasons. With its picturesque coastal views and rich history, this viewpoint, located just north of Depoe Bay, is a must-visit destination for whale enthusiasts.
Yaquina Head Outstanding Natural Area
Home to the historic Yaquina Head Lighthouse, the Yaquina Head Outstanding Natural Area offers exceptional opportunities to spot whales from its rugged cliffs and coastal trails. This protected area is also home to a variety of seabirds, seals, and sea lions, providing a diverse wildlife experience.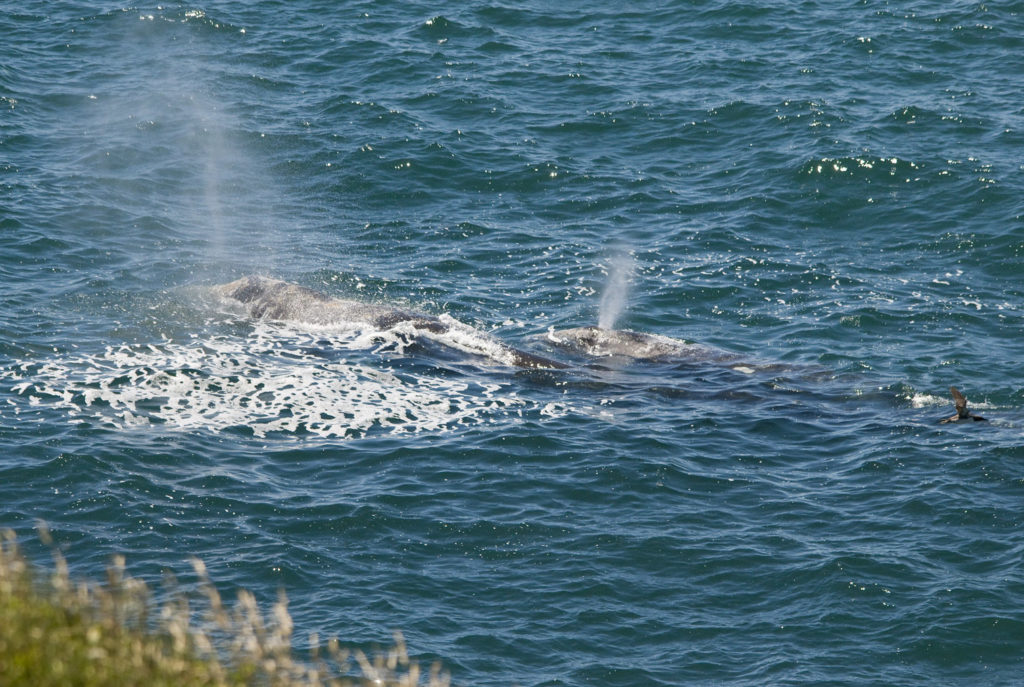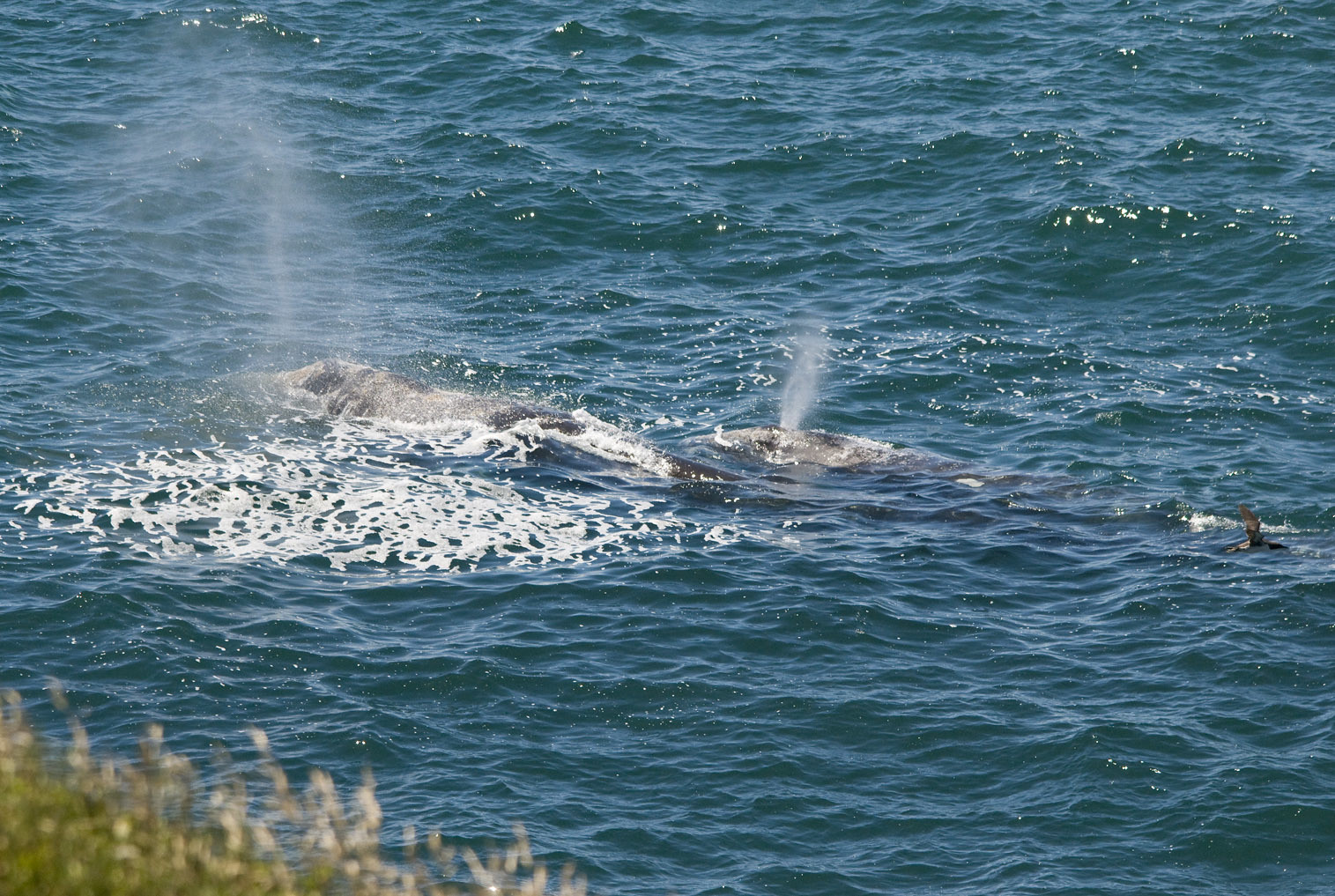 Cape Perpetua
Cape Perpetua, situated just south of Yachats, is a popular whale-watching spot along Oregon's beautiful coast. With its stunning coastal scenery, including the iconic Thor's Well and Devil's Churn, Cape Perpetua offers visitors the chance to observe whales while taking in the breathtaking beauty of the coastline.
Reedsport: Umpqua Lighthouse State Park
One of the coolest things to see at this state park is the Umpqua River Lighthouse, which was built in 1894 and is still in operation today. Visitors can climb to the top of the lighthouse for panoramic views of the surrounding coastline. Humpback and gray whales can often be spotted off this section of the coast during their annual migrations.
Shore Acres State Park
Shore Acres is famous for the absolutely massive ocean waves that crash against the shoreline, especially during winter storms. This state park is close to both Coos Bay and Cape Arago, and during Whale Watch Week, volunteers are on hand to help you spot grey whales and other species.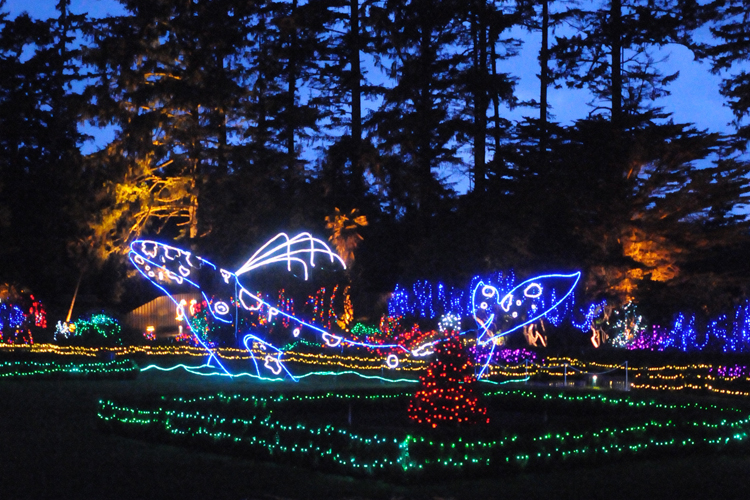 Harris Beach
Beginning around April, Orcas are frequently spotted from Harris Beach and Brookings Harbor. One particular standout in Brookings, Oregon is the scenic and rugged coastline along the Samuel H. Boardman State Scenic Corridor. This area features some of the most beautiful and dramatic coastal scenery in the Pacific Northwest, with stunning ocean vistas, sea stacks, and natural rock formations.
Whale Watching Tours on the Oregon Coast
For those looking to enhance their whale-watching experience, numerous guided tours are available along the Oregon shore. These tours provide visitors with the opportunity to get up close and personal with the whales, led by experienced guides who can share their knowledge of these magnificent creatures.
You'll find that tours are predominately centered around Depoe Bay, making its "Whale Watching Capital of Oregon" an appropriate moniker.
RELATED: The 16 Best Oregon Beaches to Dip Your Toes in The Sand
Whale Watching Excursions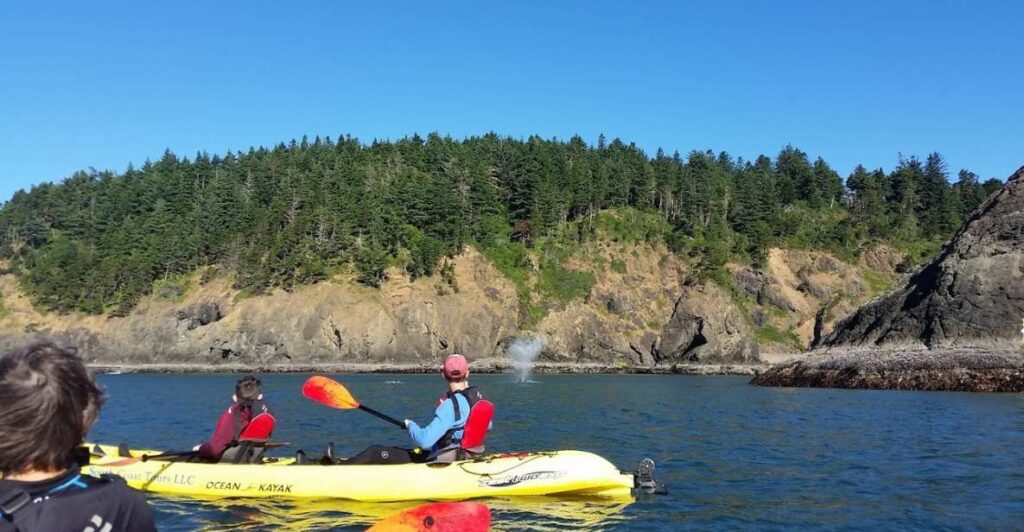 Whale-watching excursions are typically offered by boat, providing a unique perspective on the whales and their natural habitat. These tours can range from a few hours to an entire day and often include the chance to see other ocean life, such as dolphins and seals. Keep in mind that variable ocean conditions can make or break your tour plans, so it's best to plan accordingly.
Some of the best tours include:
Whale Research EcoExcursions, Depoe Bay. Trips are captained by a Marine Biologist and Expert Marine Naturalists on ex-military/navy seal Zodiac boats. The focus of the crew members is to provide guests with a safe, comfortable, and especially educational trip, learning about whale behavior while hopefully catching a glimpse of them!
Whale's Tail Charters, Depoe Bay. Learn about our resident gray whales and experience transiting the world's smallest navigable harbor in one of their Zodiac RHIB boats. The boats are low to the water and only take 2-6 passengers at a time for a more intimate whale watch experience.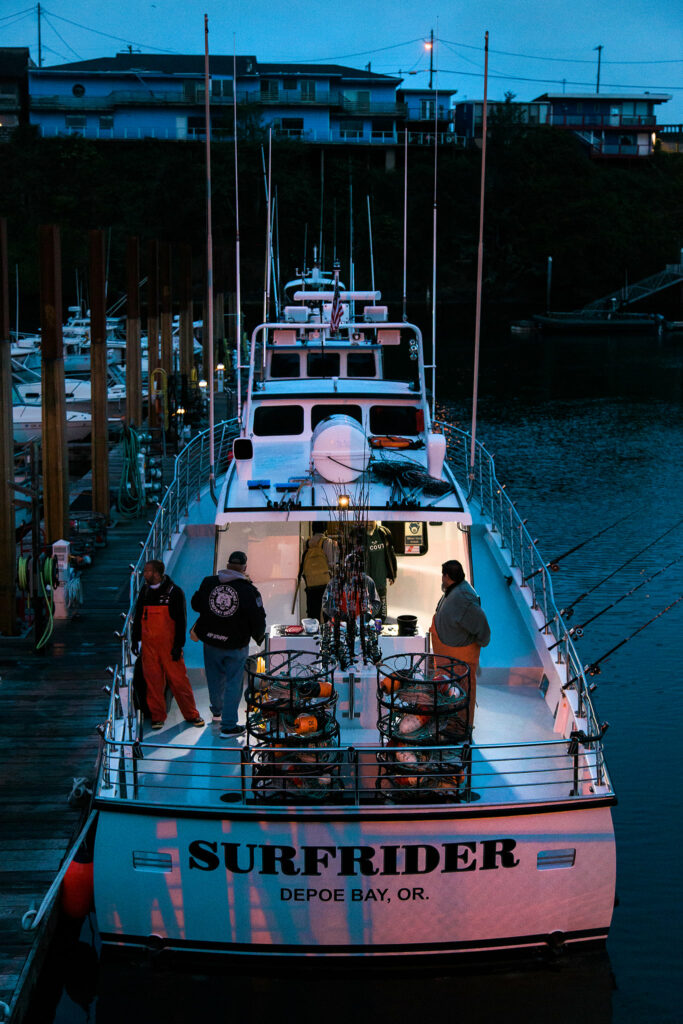 Dockside Charters, Depoe Bay. This company has been in business for over 35 years and offers Delta Charter boats with cabins and outdoor seating enough to accommodate large groups or the whole family. Last year, I personally went deep sea fishing with these folks, catching enough halibut and Dungeness crab to completely stock my freezer.
Tradewinds Charters, Depoe Bay. This is the granddaddy of charters on the Oregon Coast. Since 1938, Tradewinds has been taking folks out to fish and whale watch from their private dock. Daily whale watch tours range from 1-2 hours, with frequent sightings of gray and humpback whales, as well as orcas.
Whale Watching Trips by Kayak
For a more intimate and adventurous whale-watching experience, consider taking a guided kayak tour. Paddling through the coastal waters lets you get closer to the whales, offering an unforgettable experience.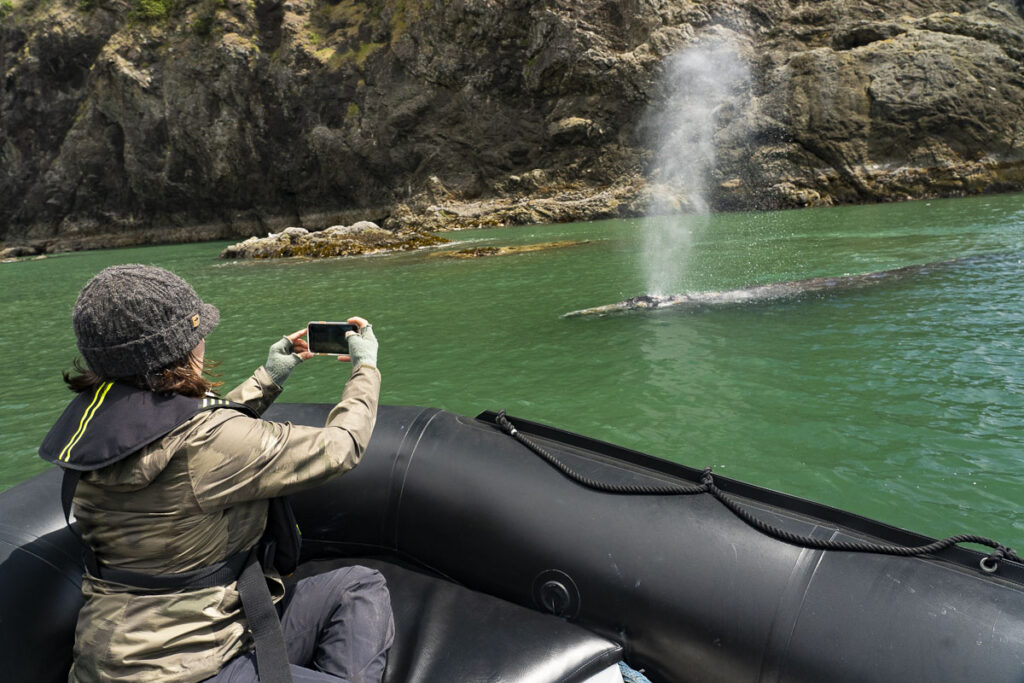 We personally love South Coast Tours out of Port Orford. Not only do they offer whale watch boat excursions on the bay, but a variety of other paddling and fishing experiences on the Rogue River as well. Take their guided Kayak Tour to Orford Heads to paddle through kelp beds and cultural sites, spotting resident gray whales if you're lucky!
Land-Based Whale-Watching Tours
If you prefer to stay on solid ground, land-based whale-watching tours are available at various locations along the Oregon coastline. These tours often include informative talks, guided walks, and the opportunity to learn more about the whales and their habitat.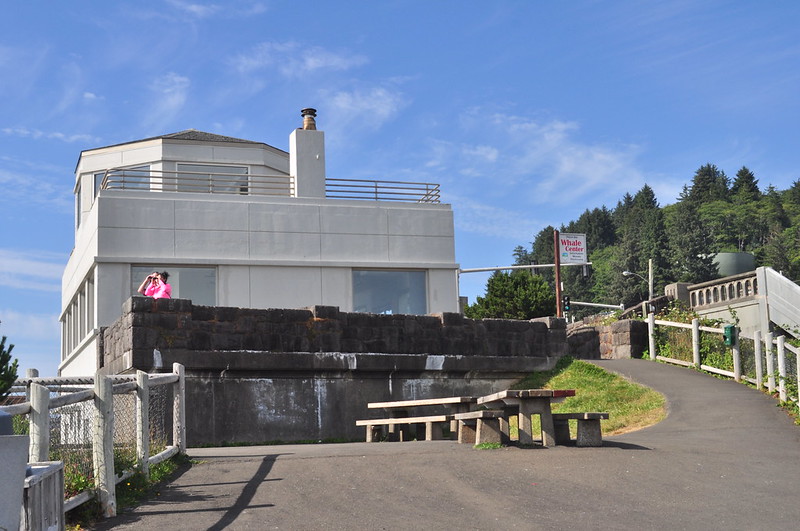 The OPRD Whale Watching Center in Depoe Bay offers a perfect vantage point for spotting whales, with a large viewing deck perched on a seawall, providing expansive views of the ocean. Friendly Oregon State Parks staff and volunteers are available to answer any questions and assist visitors in spotting whales and other marine life. The Whale Watching Center is equipped with binoculars for visitors and features displays that provide interesting facts about whales, including information about their swimming patterns. Whether you're an avid whale watcher or simply looking for a fun and educational activity, the Whale Watching Center is a must-visit destination.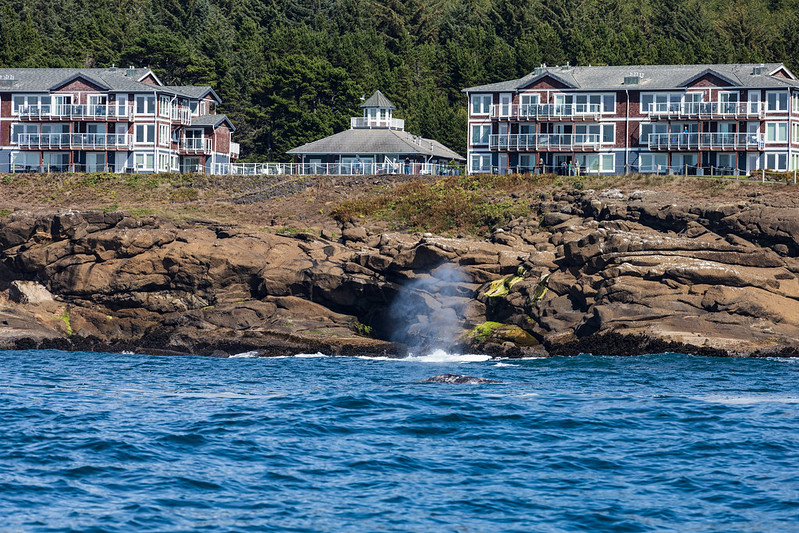 Tips for a Successful Whale-Watching Experience on the Oregon Coast
To make the most of your whale-watching adventure in Oregon, keep the following tips in mind:
Choose the Right Time of Year: As mentioned earlier, the best times for whale watching in Oregon are during the winter and spring migrations. However, the resident gray whale population offers viewing opportunities throughout the summer and fall as well.

Dress Appropriately: Oregon's coastal weather can be unpredictable, so it's essential to dress in layers and be prepared for varying temperatures and conditions. Waterproof clothing and comfortable shoes are also recommended, especially for boat or kayak tours.

Bring Binoculars and a Camera: To get the best view of the whales, binoculars are a must. Additionally, bring a camera to capture the incredible moments you'll experience during your whale-watching adventure. Watch for water spouts as the whales come up to breathe before diving again.

Be Patient: Whale watching is a waiting game, so patience is key. Whales may not always be visible right away, but with a little time and perseverance, you're likely to spot these magnificent creatures.

Respect the Whales and Their Habitat: Remember that you are a guest in the whales' natural habitat. Maintain a respectful distance, follow guidelines provided by your tour operator, and avoid disturbing the whales or other oceanic life.
Whale watching on the Oregon Coast is a truly awe-inspiring experience that allows you to witness the incredible beauty of marine mammals. With a variety of whale species, prime locations, and guided tours available, there's no better place to embark on a whale-watching adventure. So pack your binoculars, dress for the weather, and get ready to be amazed by the magnificent whales of Oregon's oceans.