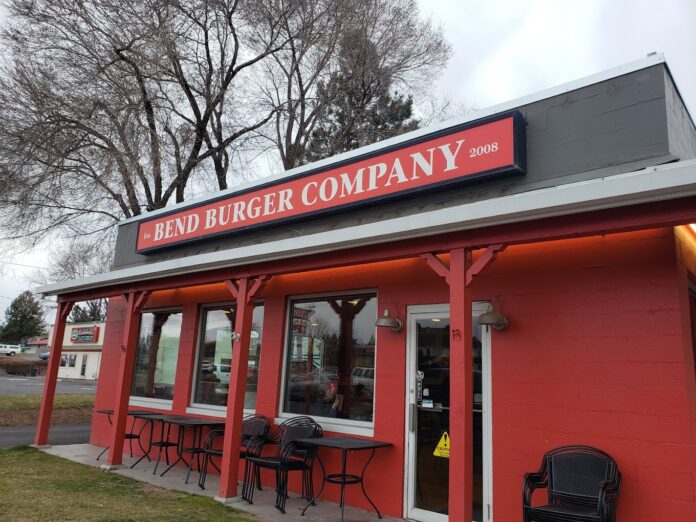 When one or two people tell you they've found the "best burger" ever, you may dismiss their recommendation; but when hundreds of people say the same thing, it's time to sit up and take notice. And that's exactly what's happened with the Bend Burger Company. Just listen to a few of these reviews:
"All the way from Atlanta, GA, some of the best burgers we've had!"
"Best burgers in Bend. Wow!!!"
"One of the best burgers I've ever had. Probably as close to home made as you can get."
"Out of all the places I've ate; LA, San Jose, San Francisco, the whole Bay Area, Bend Burger Company smoked them all!"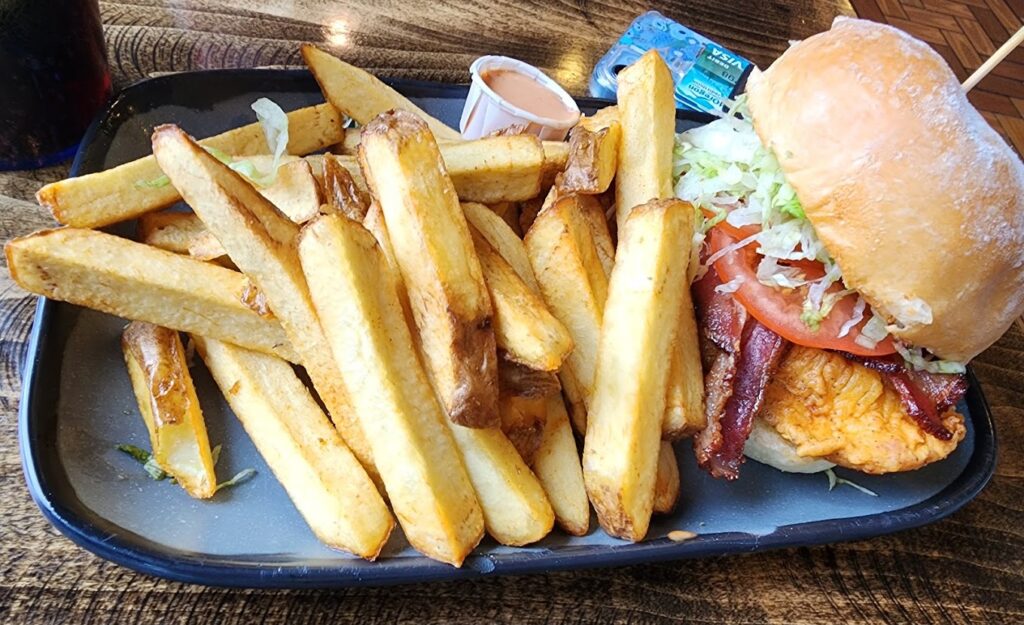 And the list goes on! Opened in 2008, the Bend Burger Company in—you guessed it—Bend, has been whipping up truly spectacular burgers for 15 years now and shows no signs of stopping. Plus, it's a local, family-owned company run by John, Kristy, and Joel Hayes. The Hayes have been so successful with their restaurant that they opened another location just 20 minutes north in Redmond (appropriately called the Redmond Burger Company).
Sign up for monthly emails full of local travel inspiration and fun trip ideas. In each newsletter we'll share upcoming events, new things to do, hot dining spots and great travel ideas.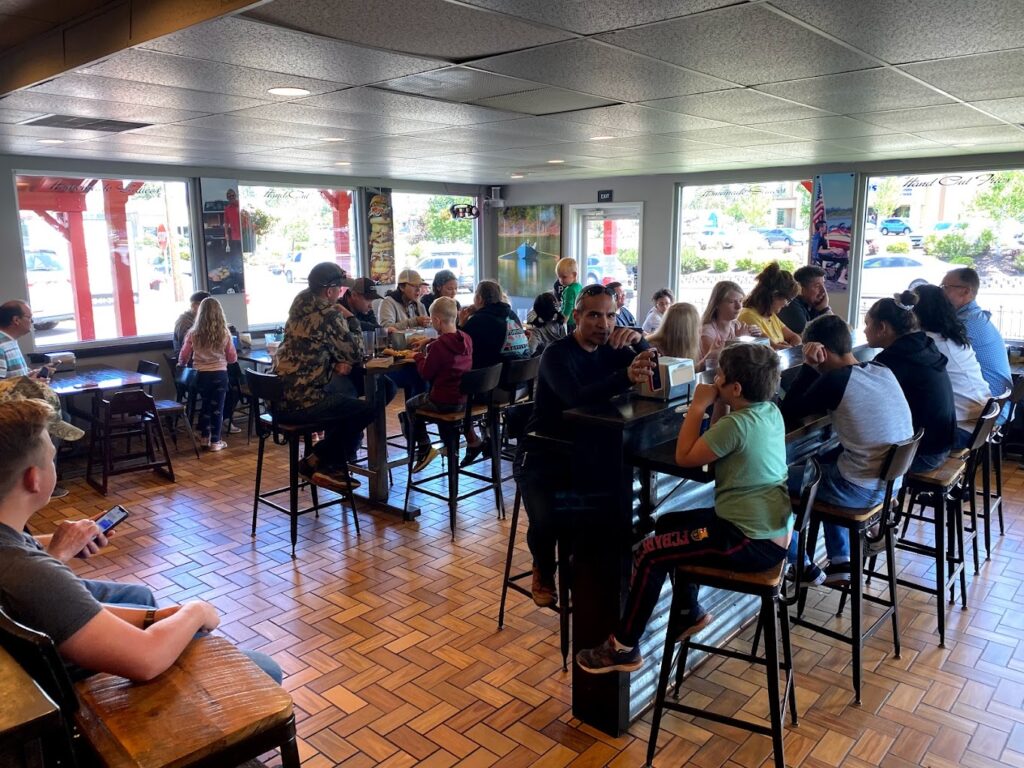 Since the beginning, the company has had a steadfast commitment to quality ingredients and making nearly everything in house and from scratch. To start with, they use only 100% NW Natural Beef for their burgers and each patty is hand-formed and made-to-order. They make all of their sauces in house, and their buns are made fresh daily and are just the right balance of light and fluffy but still thick and substantial enough to hold everything together. They also serve hand-cut french fries, use only the freshest veggies on their burgers, and all their steaks and chicken are cooked over a wood fire.
RELATED: Unique Things to Do in Bend, Oregon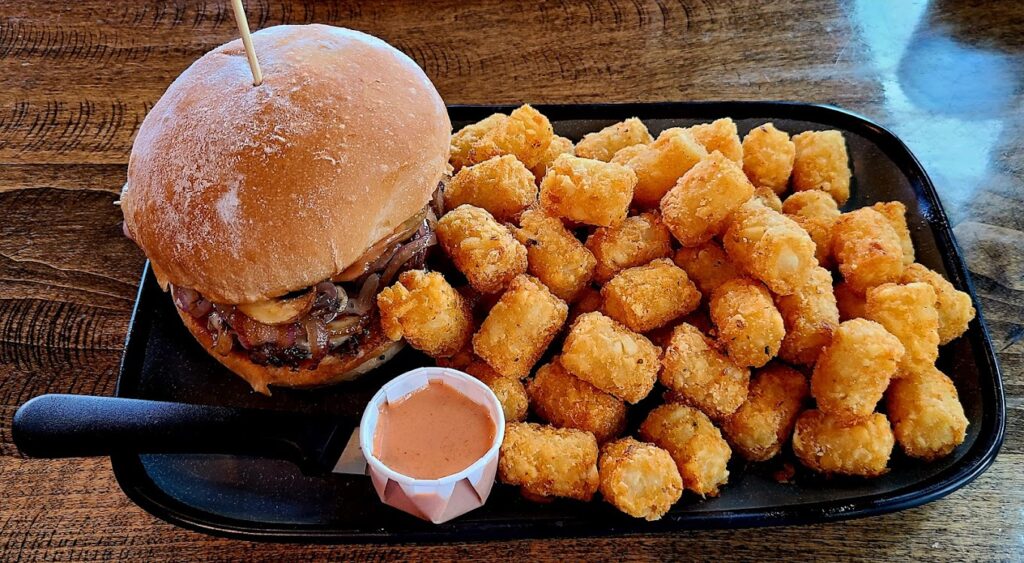 With all of this attention to detail, you know you're getting something special, so don't be fooled by the casual atmosphere of the restaurant. Yes, you put your order in at the counter, but do not mistake it for fast food. In fact, there's a sign on the door that warns, "Caution! This is NOT fast food!" and though you might get speedy service, there's nothing "fast food" about the Bend Burger Company—you get the quality of an upscale burger joint in a laid back, comfortable atmosphere.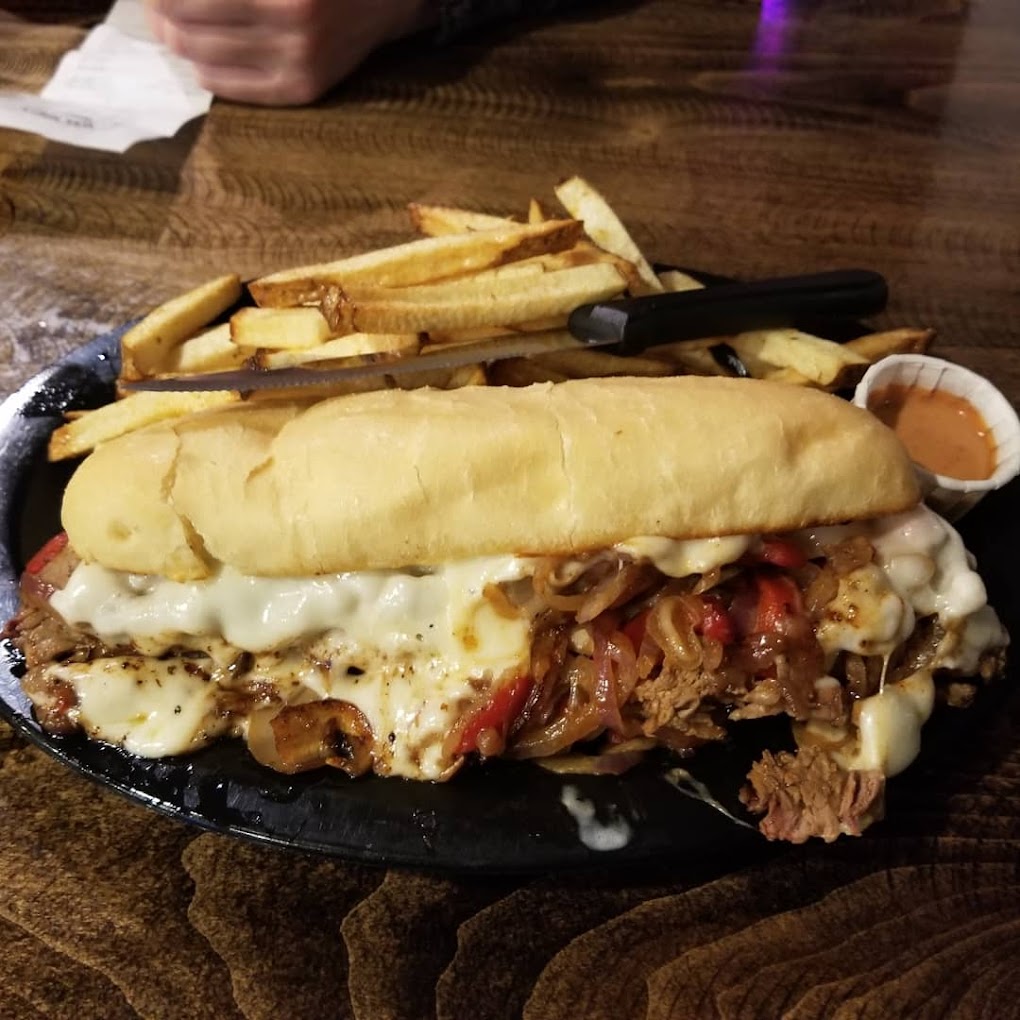 Customers rave about everything on the menu, but there are some items that really rise to the top like the Lava Butte Burger with pepper jack cheese, crushed chipotle peppers, lettuce, tomatoes, sliced onions, sliced jalapenos, and the special Bend Burger Sauce. Or, go for the Broken Top Burger made with bleu cheese, smoky bacon, lettuce, tomatoes, onion, pickles and the Bend Burger Sauce. What is this "Bend Burger Sauce" you ask? I wish I could tell you, but the recipe is top secret and people love it!
If you're not in the mood for a burger there are other great options like the Paulina Peak Chicken Sandwich with grilled smoked chicken breast, smoky bacon, lettuce & tomatoes with feta basil mayonnaise served on a bun. Their signature salads also hold their own like the Newport Avenue Salad made with fresh crunchy lettuce with shredded cheddar cheese, bacon pieces, scattered black beans, onions, topped with crunchy sliced chicken, BBQ sauce and homemade crunchy onion straws.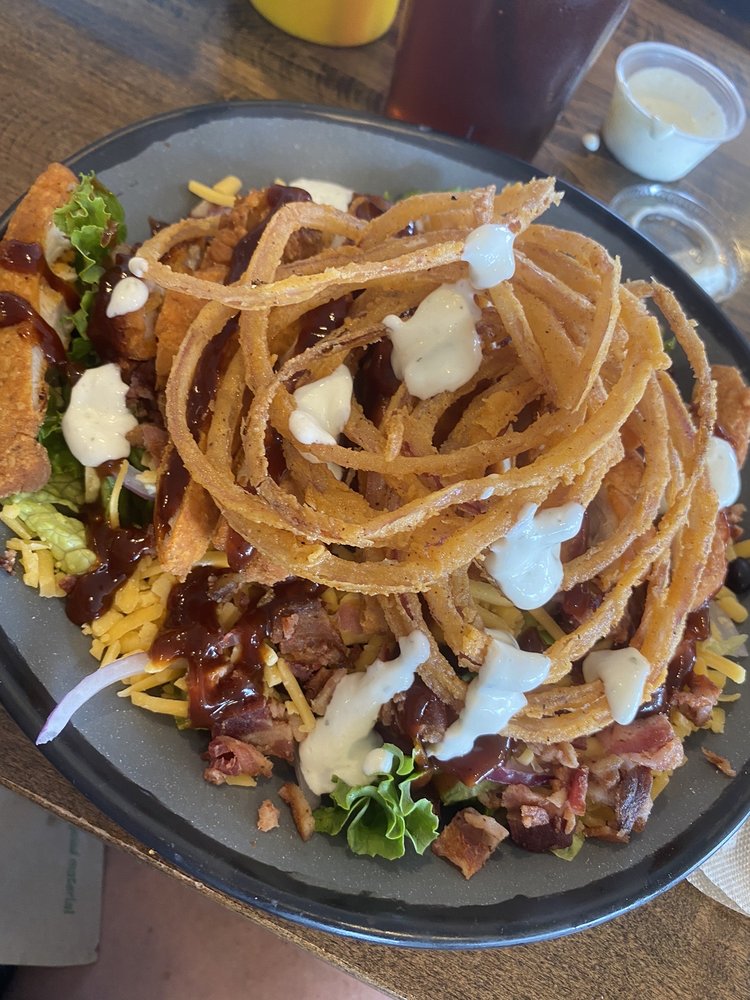 For sides, you can't go wrong with the hand-cut fries, but you can also upgrade to garlic fries, ghost pepper fries, onion rings, tater tots, or sweet potato tots (which I'm told are divine). Bend Burger Company also has gluten free buns available as well as thick and rich milkshakes. Add in super friendly customer service and a squeaky clean restaurant to seal the deal!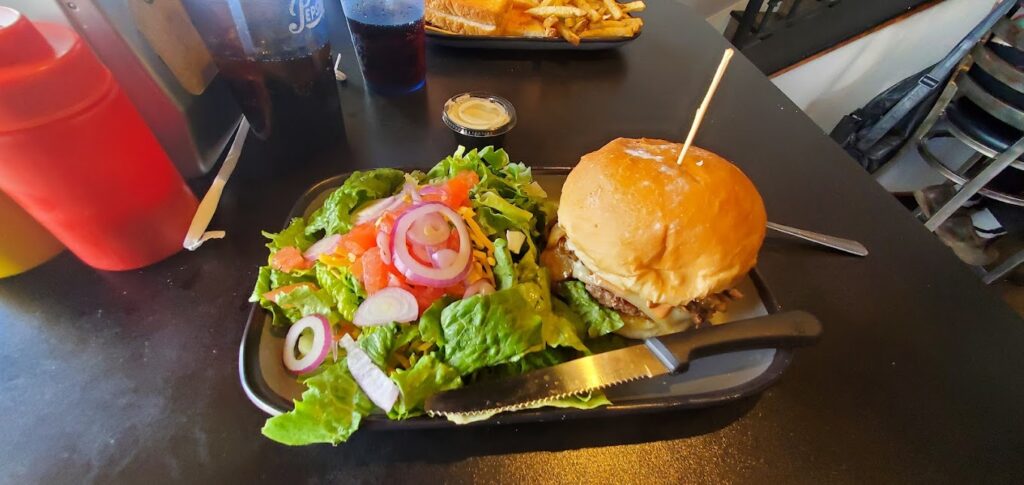 It should be said that yes, the burgers and sandwiches are on the pricier side, but you get what you pay for and the quality here cannot be beat. So if you care about high-quality ingredients, handmade everything, getting huge portions, and supporting a local business, you'll know your dollars are going to a good place and you'll be enjoying one of the best meals you've ever had. With so many reviewers calling these the best burgers in Bend or the best burger they've ever had, you've got to try it to see for yourself!
Bend Burger Company
Phone: 541-382-1914
Address: 1939 NE 3rd Street
Hours: Monday – Saturday 11:00am – 9:00pm, closed Sunday
Redmond Burger Company
Phone: 541-316-5262
Address: 249 NW 6th StreetHours: Every day, 11:00am – 9:00pm