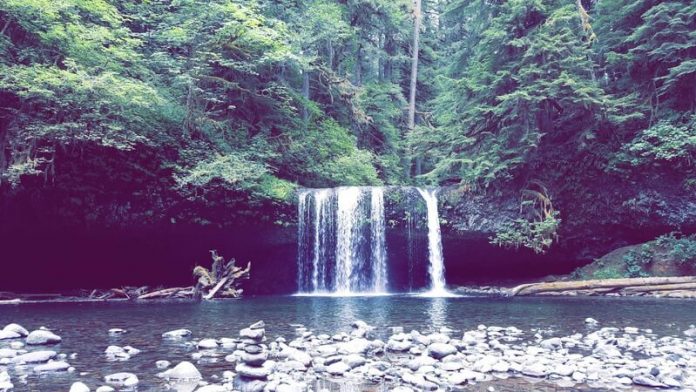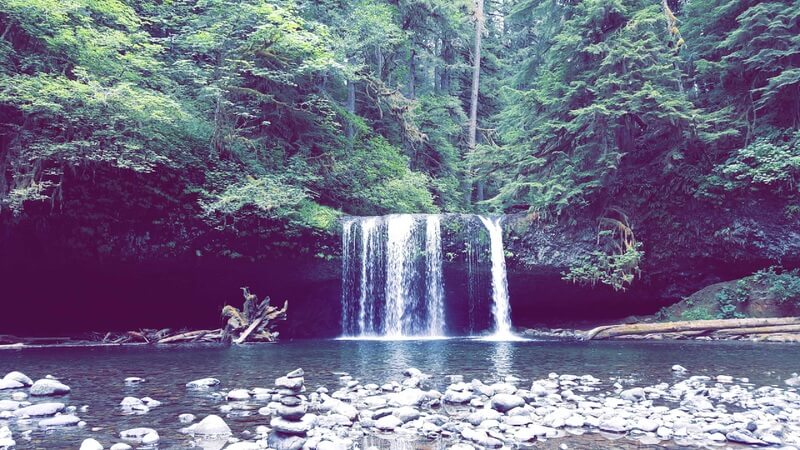 Get ready for some precipitation, Oregonians! Our first chance of rain comes tonight as thunderstorms are expected to light up the sky over the Cascades and move westward through the night. While not everyone will see rain, the Cascade foothills and eastern Willamette Valley have the best chances before reaching the Oregon coast. Odds of seeing rain are about 20% for the Cascades and 10% for the Willamette Valley.
Tuesday looks dry, but don't let that fool you! An isolated thunderstorm or two could still pop up. The good news is that we'll get a much better chance for rain on Wednesday, thanks to a secondary reinforcement of instability and moisture brought in by easterly flow. The Cascades have a 30% chance of rain Wednesday night, with a 20% chance for the Willamette Valley. On average, rainfall amounts will range from a tenth to about a half inch through Thursday for the eastern part of the state.
Sign up for monthly emails full of local travel inspiration and fun trip ideas. In each newsletter we'll share upcoming events, new things to do, hot dining spots and great travel ideas.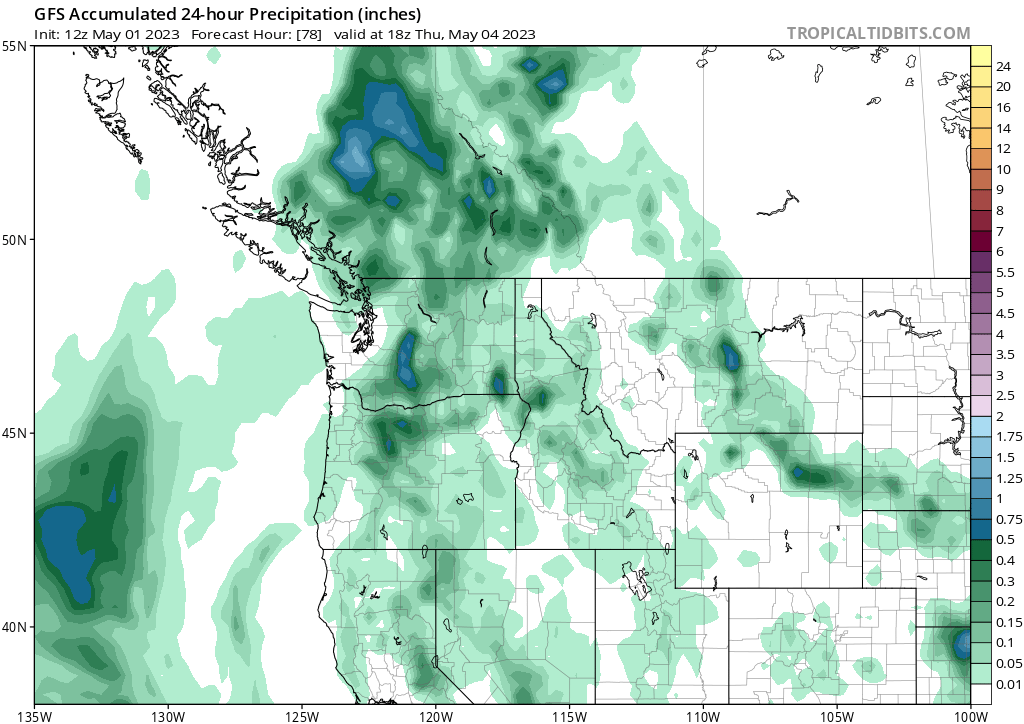 If you're a fan of cooler weather, you're in luck! The low pressure system bringing rain also brings more seasonable temperatures across most of the state. The Willamette Valley will see highs in the upper-50s to low-60s for today (Monday), with Tuesday being slightly warmer and less rainy. However, as clouds and rain chances increase on Wednesday and Thursday, temperatures will drop a few degrees.
The eastern part of the state stays much warmer and drier this week, as a weak ridge of high pressure extends from British Columbia/Alberta to northeast Oregon. While rain can't be ruled out entirely, it doesn't look as likely. An isolated shower or thunderstorm is possible, especially towards Bend and as you move towards the eastern slope of the Cascades. The northeastern portion of the state will stay dry until the ridge of high pressure finally breaks down towards the end of this week.
As we move towards the weekend, much warmer high temperatures are expected to the east – typical for this time of year, especially in regions that miss out on rain and cloud cover. Wednesday looks like the warmest day for eastern Oregon, as we see cooler weather and rain chances increase from Thursday onwards. This is all thanks to our next Pacific low, scheduled to move in from the Gulf of Alaska this weekend. So stay tuned and stay dry!