Introducing the extraordinary Zoey's Café, nestled in the heart of Ashland, Oregon – a haven for those seeking more than just an ordinary café experience. Venture beyond the realm of standard coffee and sandwiches, and indulge in mouthwatering, wholesome meals at unbeatable prices.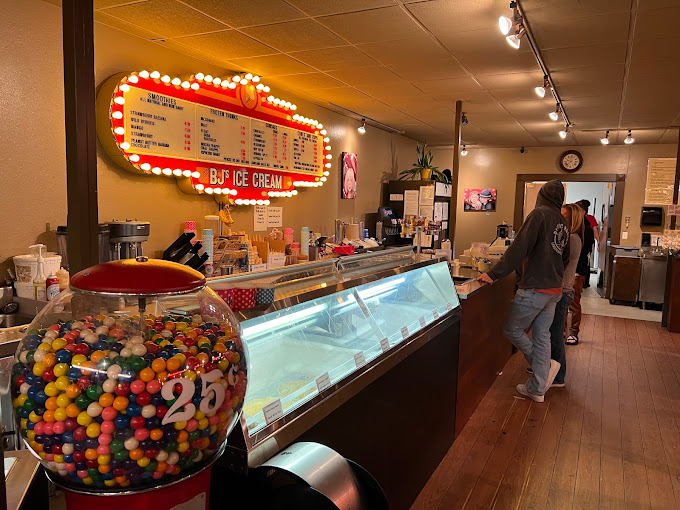 And, of course, treat yourself to some of the most exquisite ice cream in town. Open from 8 am to 3 pm for the café, the ice cream shop entices patrons until late, often midnight during the balmy summer months.
Sign up for monthly emails full of local travel inspiration and fun trip ideas. In each newsletter we'll share upcoming events, new things to do, hot dining spots and great travel ideas.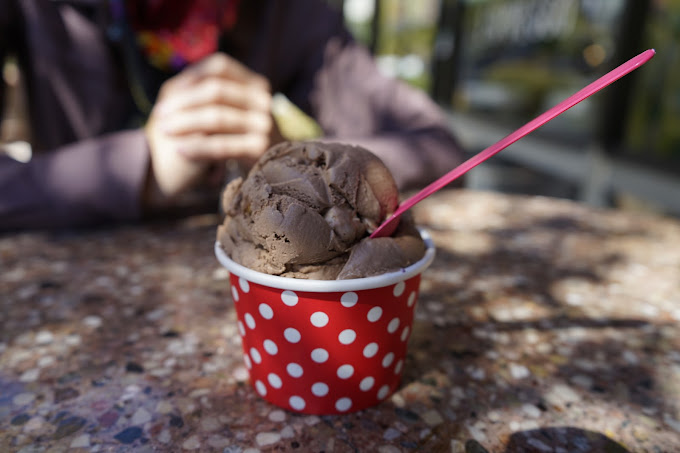 The dynamic duo behind Zoey's Café, Ryan and Zoey Lehmann, have called Ashland home for five years. Ryan, originally from San Antonio, Texas, and Zoey, hailing from Brisbane, Australia, bring a wealth of experience to the table. With Zoey's culinary training in Brisbane and Ryan's background in top-tier Houston restaurants, the couple unites their love for the hospitality industry with a dedication to offering scrumptious, nutritious, and affordable meals to both locals and visitors.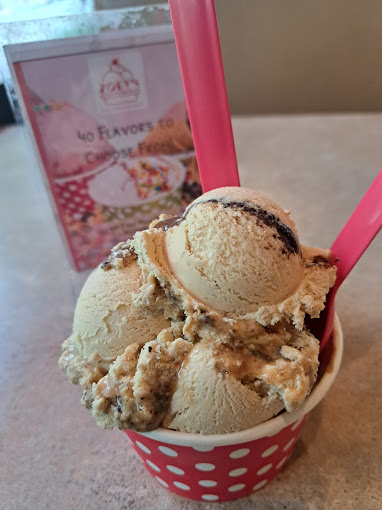 One satisfied customer from Google reviews raved, "I absolutely love Zoey's Café! Not only are their dishes healthy and delicious, but the portions are incredibly generous. I always leave feeling full and satisfied."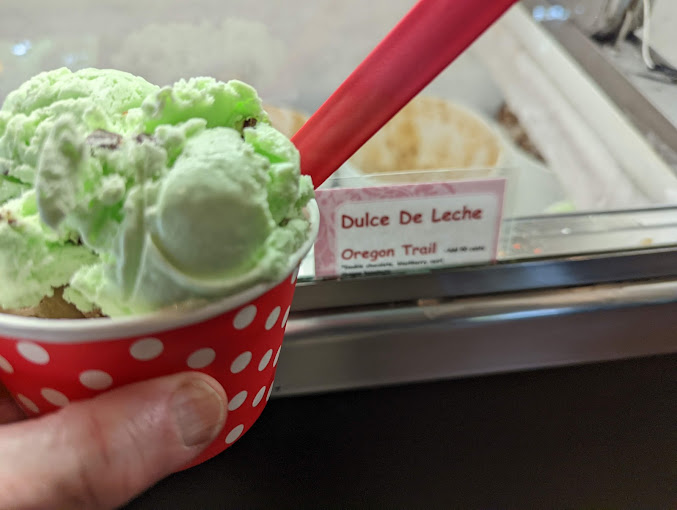 The delectable selection at Zoey's Café features an array of health-conscious delights such as gourmet calzones, Focaccia sandwiches, croissant melts, and wraps. Perfect for grabbing lunch on the go, these menu items are conveniently available for takeaway.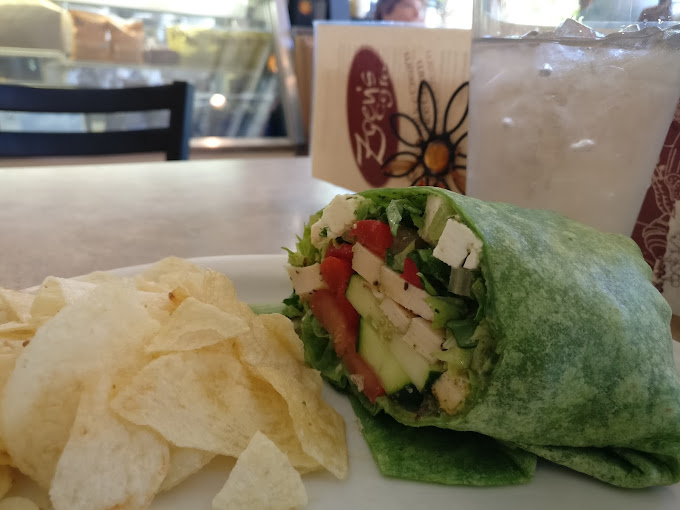 Yet, the pièce de résistance is undoubtedly the 40 one-of-a-kind flavors of BJ's All-Natural Premium Ice Cream, crafted in Florence, Oregon.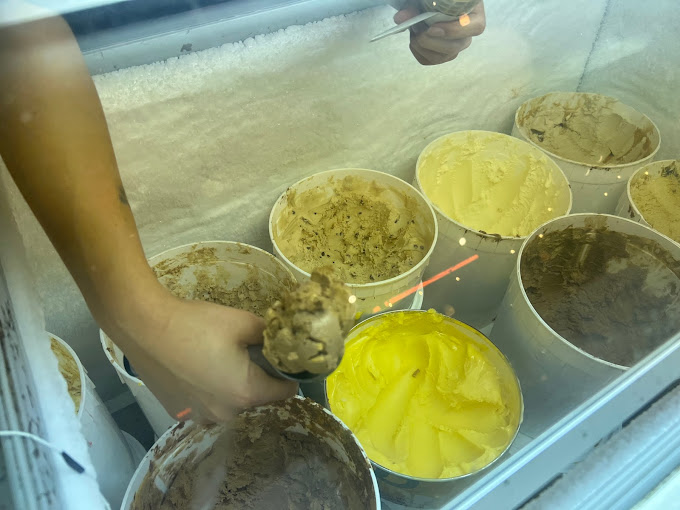 With flavors ranging from Rogue Valley Pear to Oregon Trail, a decadent double dark chocolate ice cream with blackberry swirl and Oregon hazelnuts, there's a taste sensation for everyone.
Step inside Zoey's Café and find yourself enveloped in a cozy ambiance with plush booths and a charming patio, ideal for soaking up the summer sun.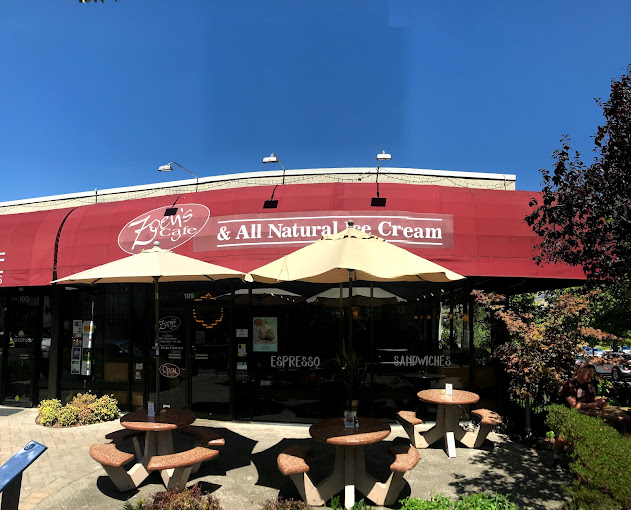 Beyond being a superb lunch spot, Zoey's Café is also the perfect destination for unwinding after a show. During summer evenings, the ice cream parlor remains open until midnight, offering patrons pastries, smoothies, espresso drinks, and more, fulfilling all your dessert desires.
Zoey's Café prides itself on delivering healthy and fresh cuisine, and their all-natural ice cream is no exception. Not only is it delectable, but it's also a guilt-free pleasure. Expect warm, friendly service, exceptional coffee, and the most wholesome ice cream experience you'll ever encounter.
In summary, a visit to Ashland, Oregon, would be incomplete without stopping by Zoey's Café. Be it for a scrumptious lunch, a post-show wind-down, or the finest ice cream in town, Zoey's Café is the place to be. With its inviting atmosphere, deliciously healthy offerings, and generous portions, as attested by satisfied customers, it's no surprise that Zoey's Café has captured the hearts of locals and travelers alike.
Address: 199 E. Main Street, Ashland, OR, United States, Oregon
Phone: (541) 482-47943