Embark on a thrilling adventure into the world of marine life and land-dwelling animals at some of the finest zoos in Oregon and aquariums the state has to offer. Discover sea lions, giant Pacific octopuses, sea otters, and more as you embark on a journey to appreciate the natural habitats of these captivating species.
From the enchanting Oregon Coast Aquarium to the lush landscapes of Wildlife Safari, each destination offers a unique, educational, and fun experience for the whole family. Join us as we dive into the top 10 must-visit zoos and aquariums in the Beaver State.
1. Oregon Zoo: A Wildlife Wonderland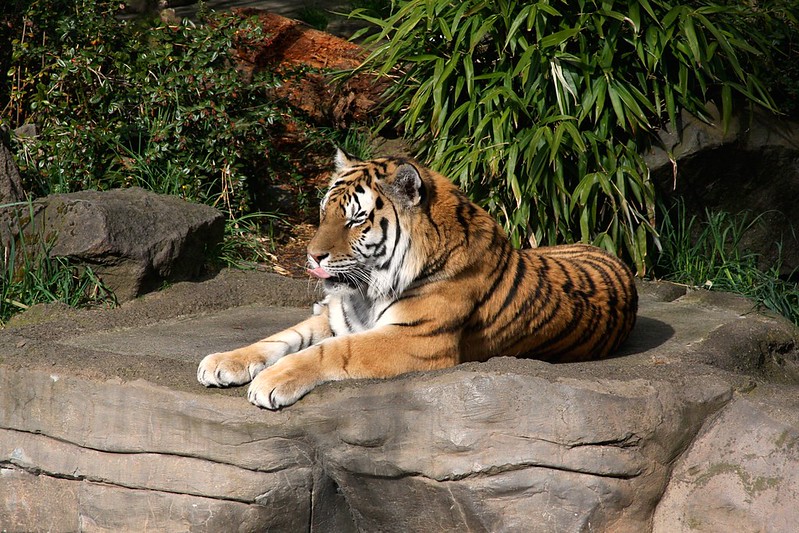 Situated in the scenic Washington Park in Portland, the Oregon Zoo is home to a wide variety of animals from around the world, including Asian elephants, tigers, and various primates.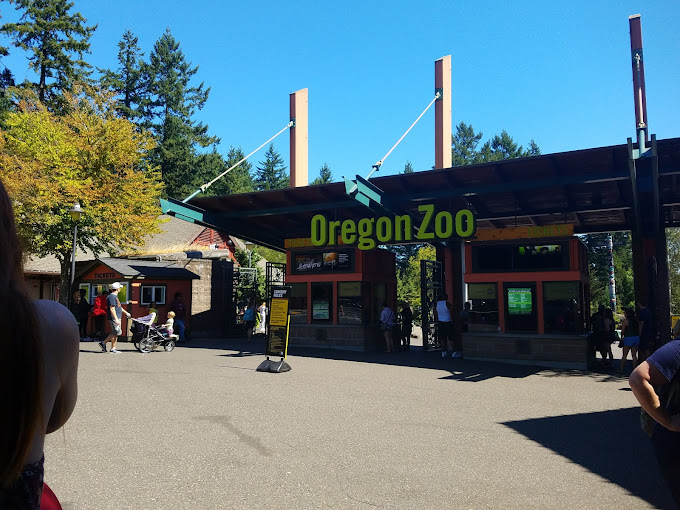 The zoo also has a petting zoo where visitors can interact with domestic animals like goats and sheep. One of the highlights of the zoo is the African Savanna exhibit, which recreates the natural habitat of African animals like giraffes, zebras, and lions.
Address: 4001 SW Canyon Rd, Portland, OR 97221
Official site: https://www.oregonzoo.org/
2. Oregon Coast Aquarium: Experience the West Coast Marine Life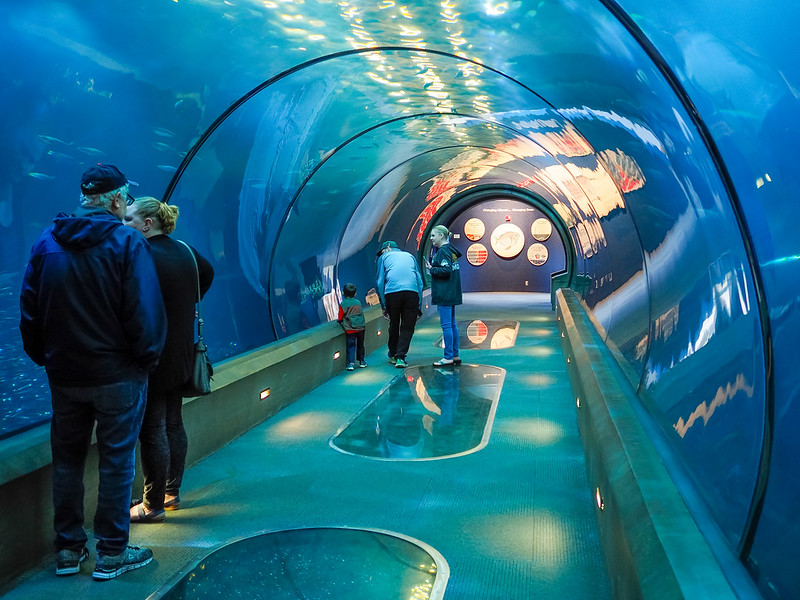 Located in Newport, the Oregon Coast Aquarium is a world-class marine educational center that offers visitors a glimpse into the fascinating world of marine life.
The aquarium is home to sea lions, harbor seals, and sea otters, as well as various fish species, sea stars, sea anemones, and sea urchins. Visitors can also explore the fascinating Tsunami Fish exhibit, which showcases the impact of tsunamis on the coastal ecosystem.
Address: 2820 SE Ferry Slip Rd, Newport, OR 97365
Official site: https://tickets.aquarium.org/
3. Charleston Marine Life Center: A Gateway to Ocean Wonders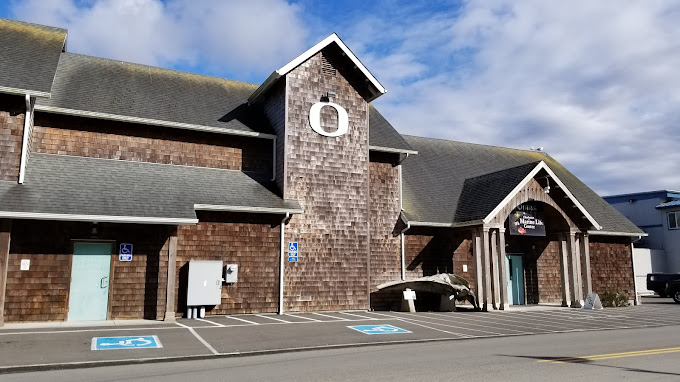 The Charleston Marine Life Center, located on the edge of the harbor in Charleston, offers an exciting opportunity for discovery for visitors of all ages throughout the year. The center features aquaria that showcase a mesmerizing array of coastal habitats and animals, from colorful sea slugs to fascinating octopuses.
In addition to exploring the center's underwater videos that showcase the remarkable diversity of marine life offshore, visitors can also reach into the touch tank to feel the tentacles of an anemone, admire killer whale and gray whale skeletons up close, and use microscopes, binoculars, and spotting scopes to observe hidden details and seabirds.
Visitors can also enjoy the bustling harbor activity, watch seals and sea lions from a close distance, and witness the day's catch being unloaded. As the public outreach center of the Oregon Institute of Marine Biology, the University of Oregon's marine biology research and teaching field station, the CMLC is a fantastic place to learn about marine biology and the importance of conservation efforts.
Address: 63466 Boat Basin Rd, Coos Bay, OR 97420
Official site: https://cmlc.uoregon.edu/
4. Seaside Aquarium: A Seaside Adventure Awaits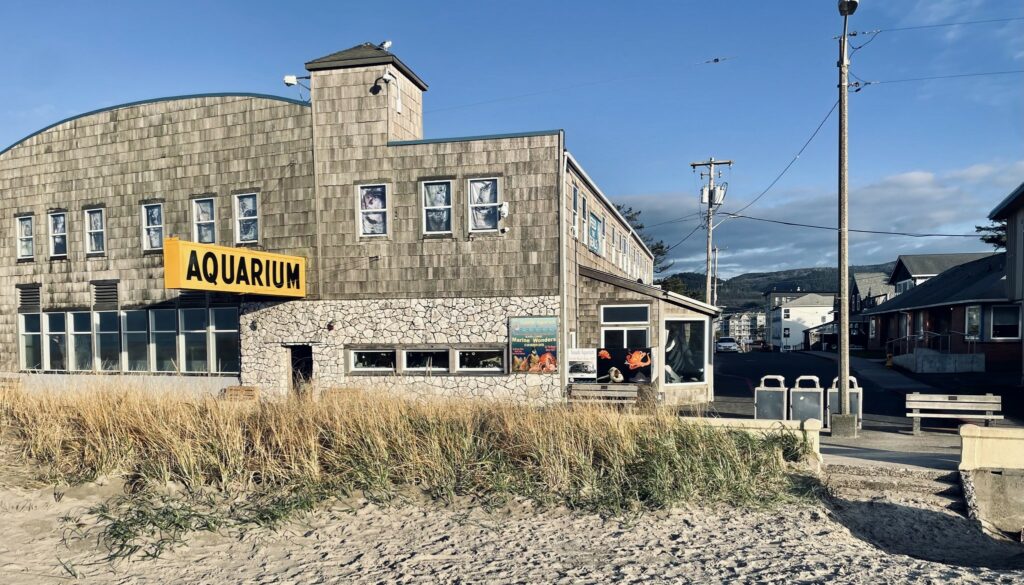 Located in Seaside, the Seaside Aquarium is a fun and educational destination for visitors of all ages. The aquarium is home to various sea animals, including harbor seals, sea lions, and sea stars. Visitors can also witness the feeding of the resident seals and interact with various sea creatures at the touch tank exhibit.
Address: 200 N Prom, Seaside, OR 97138
Official site: http://www.seasideaquarium.com/
5. Wildlife Safari: A Drive-through Animal Adventure
Situated in Winston, Wildlife Safari is a unique animal park that allows animal lovers to drive through various habitats and observe animals in their natural environment. The park is home to various animals, including African elephants, tigers, and various primates. Visitors can also explore the park on foot and interact with domestic animals at the petting zoo.
Address: 1790 Safari Rd, Winston, OR 97496
Official site: https://wildlifesafari.net/
6. Sea Lion Caves: Nature's Majestic Underground Palace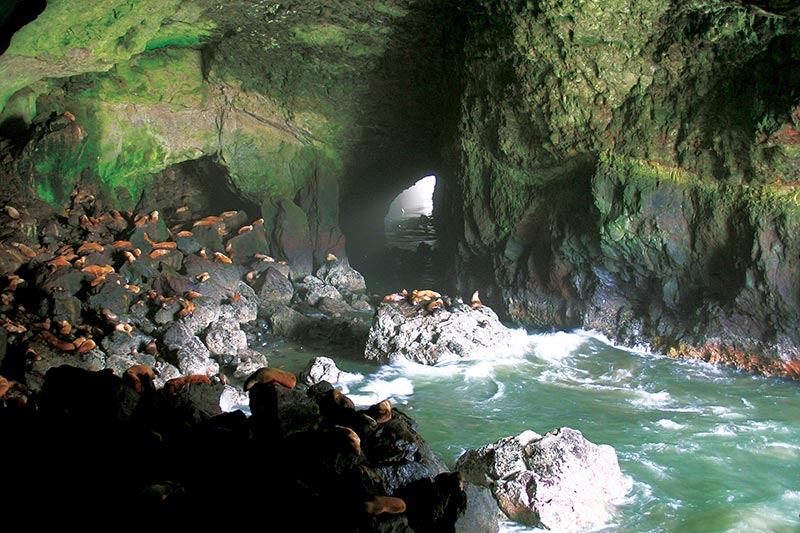 Situated on the scenic Oregon coast, the Sea Lion Caves is the largest sea cave in the world and a popular tourist destination. Visitors can witness the resident sea lions as they lounge on the rocky shores and explore the various exhibits that showcase the diverse marine life of the area.
Address: 91560 US-101, Florence, OR 97439
Official site: https://www.sealioncaves.com/
7. Hatfield Marine Science Center: Delving into Marine Science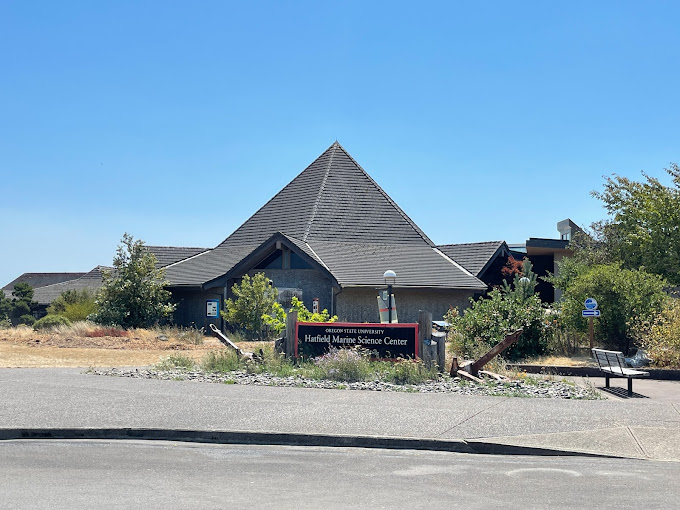 Situated in Newport, the Hatfield Marine Science Center is an educational center that offers visitors a chance to learn about marine science and conservation. The center has various exhibits that showcase the diverse marine life of the Pacific Northwest, including sea lions, a giant pacific octopus, sea stars, and various fish species. Visitors can also explore the interactive touch tanks and learn about the importance of preserving marine habitats.
Address: 2030 SE Marine Science Dr, Newport, OR 97365
Official site: https://hmsc.oregonstate.edu/
8. Cascades Raptor Center: Where Raptors Soar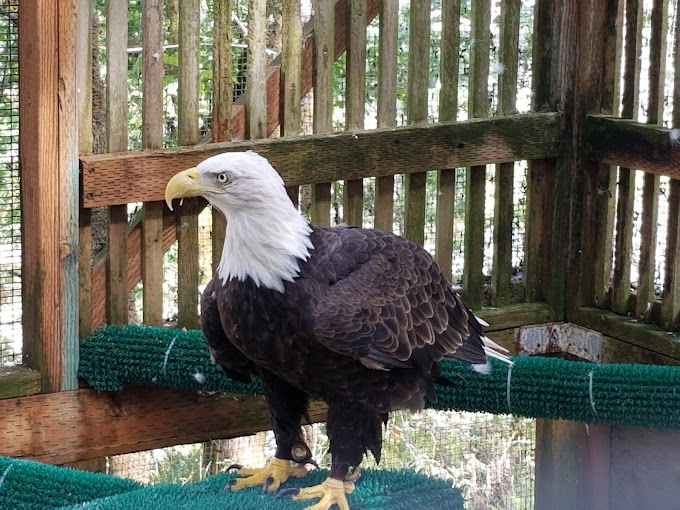 The Cascades Raptor Center is a unique and educational rehabilitation center for birds of prey located in Eugene, Oregon. Visitors can witness various species of eagles, hawks, and owls up close and learn about their role in the ecosystem.
The center's mission is to provide medical care, rehabilitation, and a permanent home for injured or orphaned birds of prey while also promoting conservation efforts. The center also offers educational programs and guided tours for visitors, providing an engaging and informative experience for anyone interested in learning more about these magnificent birds.
With its stunning location and fascinating birds, the Cascades Raptor Center is a must-visit destination for anyone interested in wildlife conservation and the natural world.
Address: 32275 Fox Hollow Rd, Eugene, OR 97405
Official site: https://cascadesraptorcenter.org/
9. High Desert Museum: Connecting with Nature and Culture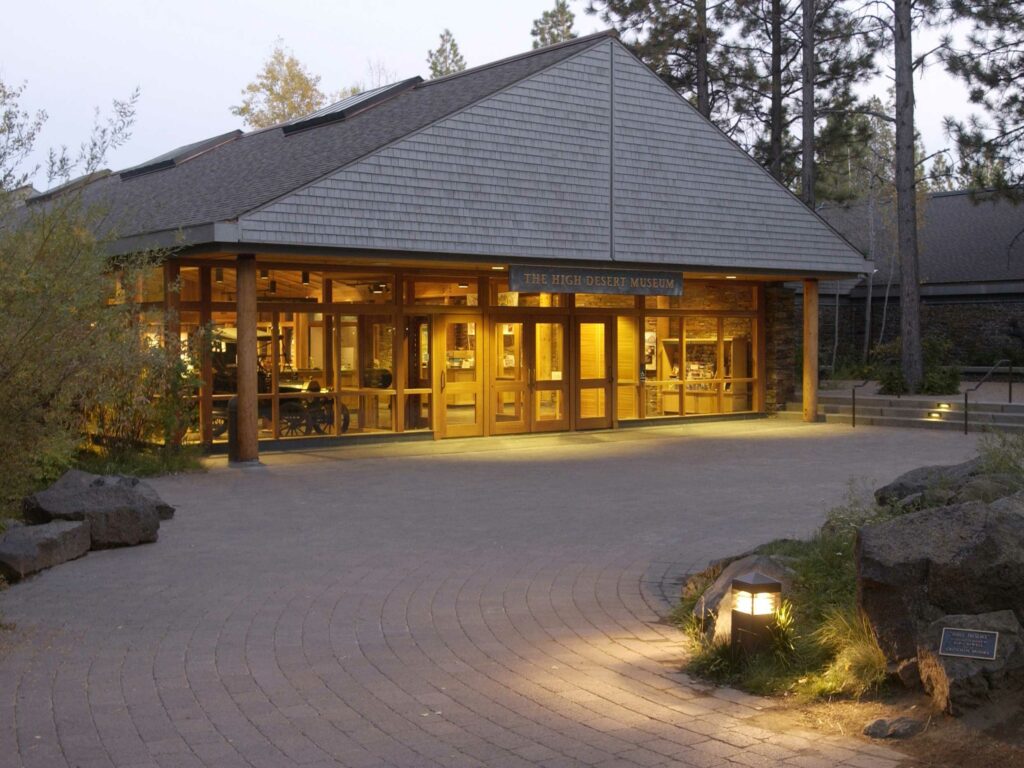 The High Desert Museum in Bend, Oregon is a fascinating museum that offers visitors a chance to connect with the region's natural and cultural history. With interactive exhibits, live animal presentations, and educational programs, visitors can learn about the early Native American cultures, western settlement history, and the diverse wildlife found in the high desert.
The museum's commitment to conservation and sustainability is reflected in its environmentally-friendly design and educational programs that encourage visitors to appreciate and protect the unique ecosystems of the region.
The museum's art exhibitions showcase the work of local and regional artists, highlighting the beauty and diversity of the high desert region. Whether you're a nature lover, history buff, or art enthusiast, the High Desert Museum is a must-visit destination for a unique and engaging experience.
Address: 59800 US-97, Bend, OR 97702
Official site: https://highdesertmuseum.org
10. Great Cats World Park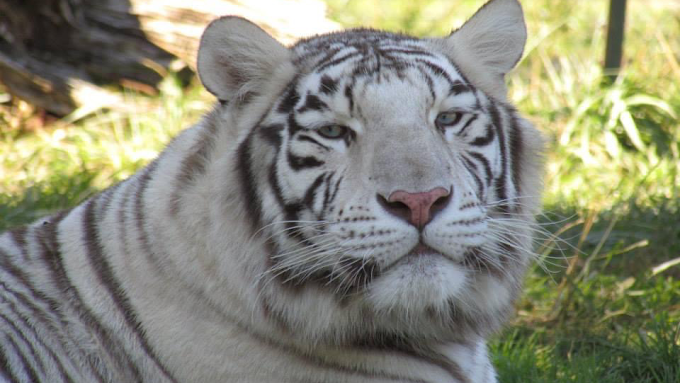 Established in May 2005, this impressive big cat zoo is situated just south of Cave Junction in Oregon. Under the ownership and management of Craig Wagner, he and his dedicated team nurture, feed, and train the cats.
The primary mission of this center is to raise public awareness of the diverse species of wild cats, ultimately promoting conservation efforts. Among the Park's notable breeding programs are those for the Amur Leopard and the White Tiger.
Address: 27919 Redwood Hwy, Cave Junction, OR 97523
Official site: https://greatcatsworldpark.com/
11. West Coast Game Park Safari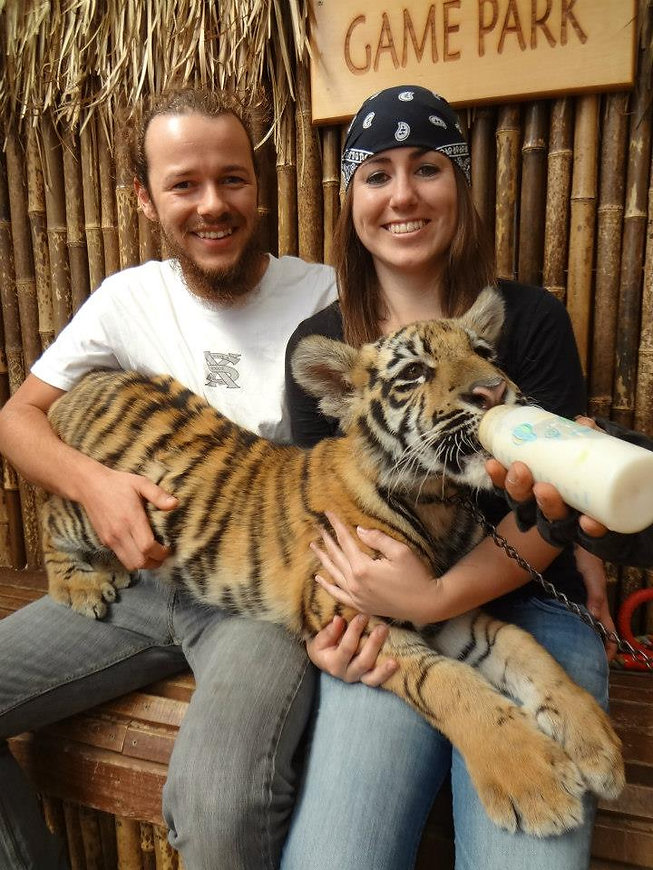 Established in 1968 by Bob Tenney, this Oregon-based drive-through zoo is a popular destination for animal enthusiasts. As one of the petting zoos in the state, it also features a breeding program for the elusive snow leopard.
Spanning 21 acres, the park is home to more than 450 animals, representing 75 distinct species such as Tigers, Lions, Leopards, Caracals, Elk, Reindeer, Bison, Camels, and many more, making it a truly captivating attraction.
Official site: https://tickets.aquarium.org/
Address: 2820 SE Ferry Slip Rd, Newport, OR 97365

12. Rusk Ranch Nature Center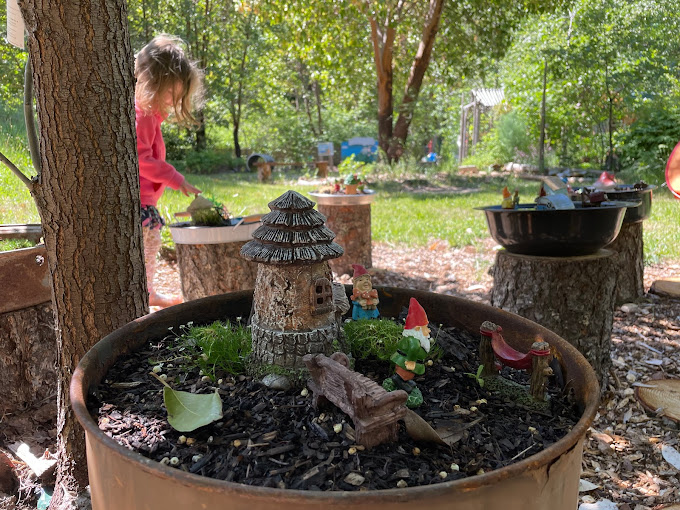 This nature center fosters a deeper connection between children and the natural world. Nestled in the valleys of Illinois, it features a captivating Butterfly Pavilion and a vibrant Hummingbird Garden. A variety of youth programs are offered to engage and inspire young minds. If you're searching for an immersive, family-friendly experience, look no further.
Key attractions not to be missed: Enjoy the sights of diverse birds and butterfly species while participating in workshops, youth programs, and internships for a truly enriching experience.
Official site: http://ruskranchnaturecenter.org/
Address: 27746 Redwood Hwy, Cave Junction, OR 97523
Commonly Asked Queries Regarding Oregon's Zoos
Q. Where can I see the best sea animals in Oregon?
A. Consider visiting the Oregon Coast Aquarium, which spans an impressive 23-acre area and is home to numerous sea mammals. The aquarium boasts an extensive array of fish species for visitors to marvel at.
Q. What are other activities that we can do at zoos in Oregon?
In addition to observing animals in their natural habitats, visitors can take pleasure in activities such as toy trains and educational programs. These zoos are popular family destinations for spending an enjoyable day together.
Q. Is the Oregon Zoo ethical?
According to this article, The Oregon Zoo has become notorious for its poor elephant welfare, frequently appearing on the annual list of the "Worst Zoos for Elephants." In 2013, it came to light that an elephant born at the zoo was, in fact, contractually owned by a company that provides animals for entertainment purposes.
Q. Why is the Oregon zoo famous?
The zoo gained global recognition in 1962 with the birth of "Packy," an Asian elephant. This marked the first elephant birth in the Western Hemisphere in 44 years. As of 2010, Packy stood as the tallest Asian elephant in the United States, measuring 10.5 ft (3.2 m) in height.
Q. Why did the Portland Aquarium close?
The closure of the Portland Aquarium occurred because the building was sold by the landlord several months prior. The new owners planned to demolish the 12,000-square-foot structure. Despite this, Covino maintained that there was still significant demand for the aquarium's offerings, citing strong attendance figures as evidence.