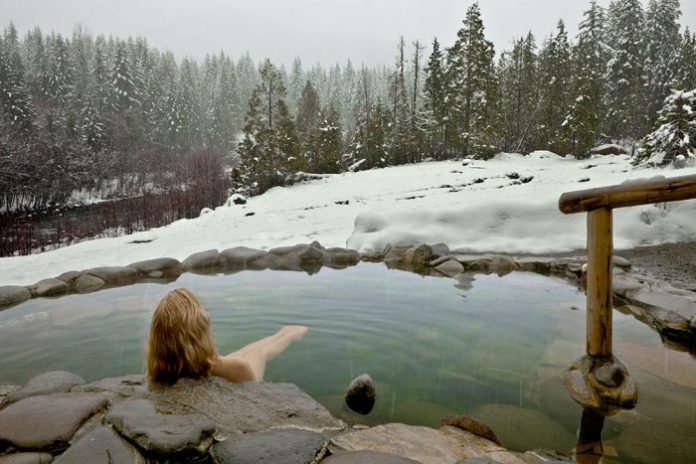 Nestled in the picturesque landscapes of Oregon lie some of the most captivating natural wonders – the Oregon hot springs. These natural hot springs are a testimony to the raw beauty and pristine wilderness that this region is renowned for, providing for the ultimate hot springs experience.
With their healing waters and awe-inspiring surroundings, they offer the perfect escape from the hustle and bustle of everyday life. Whether you are looking to rejuvenate your body and mind or simply seeking a peaceful retreat, these areas are sure to leave you feeling refreshed and revitalized.
Sign up for monthly emails full of local travel inspiration and fun trip ideas. In each newsletter we'll share upcoming events, new things to do, hot dining spots and great travel ideas.
In this article, we will take a closer look at these magnificent hot springs and explore why they are a must-visit destination for any nature enthusiast.
Discover Oregon's Hot Springs for a Magical Soaking Experience
---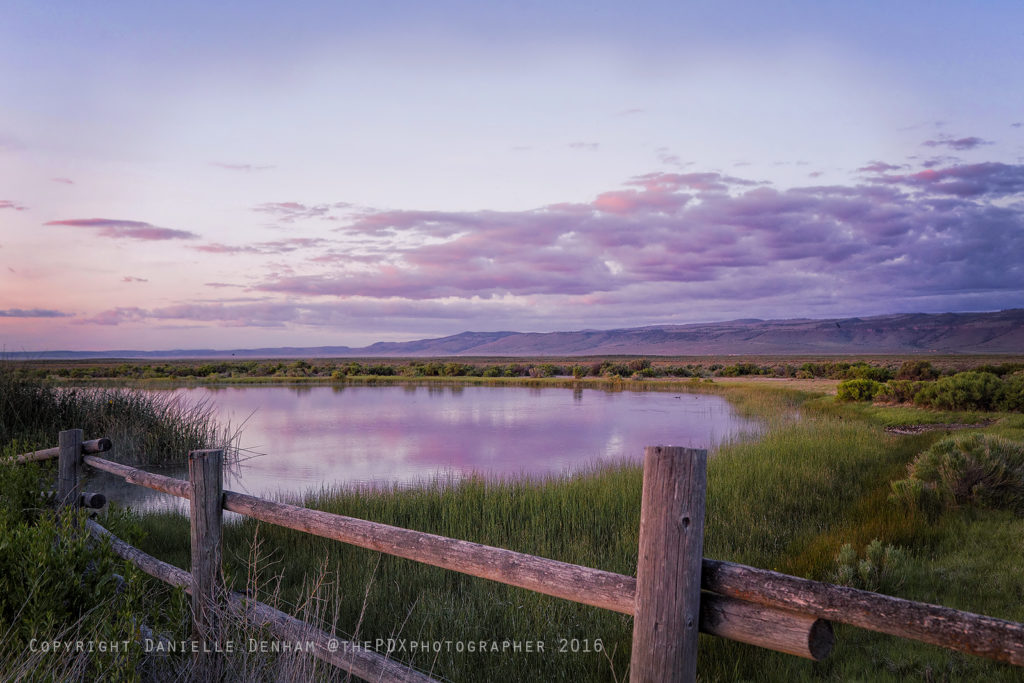 From secluded forest escapes to commercial resorts, there is no shortage of options to choose from in Oregon. So, to help you navigate your way through this hot spring wonderland, we've put together a list of our personal favorites.
We'll take you through each of our favorites, sharing what makes each of them special, and giving you an inside look into what you can expect from each experience.
There are many websites which list all hot springs in Oregon, even if those hot springs are on private land, or are hot enough to kill you. We've done our best to list here the areas that are available to use. Be aware that using hot springs is an at-your-own-risk activity.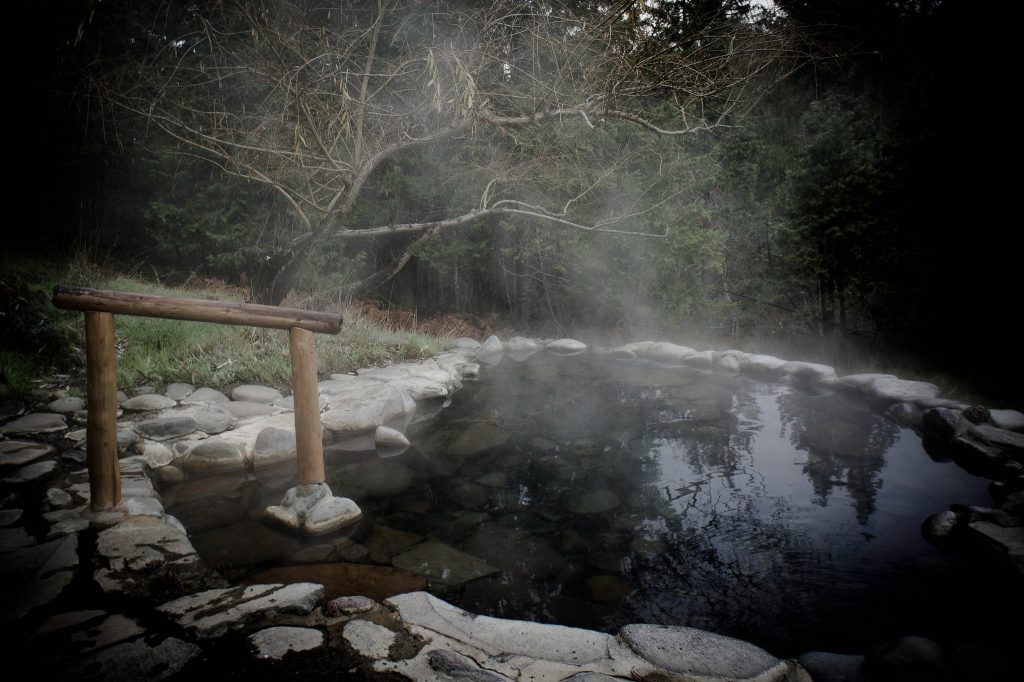 Here are some key takeaways for visiting these areas:
Practice Leave No Trace principles by taking out everything you bring in and leaving the environment in its natural state.
Avoid bringing glass to hot springs, as it poses a safety hazard and is difficult to clean up if broken.
Do not bathe or urinate in the areas to keep the water clean and safe for all visitors.
While trash and glass are not usually an issue at hot springs, it's still important to wear protective footwear when walking to and from the pools to avoid any potential hazards.
Be respectful of other visitors by keeping noise levels at a reasonable level and practicing common courtesy.
Leave the bathing suits at home if you'd like! Many of the primitive hot springs on this list are clothing optional, meaning they may not be an appropriate place to bring children.
Many of the hot springs on this list are too hot to touch as is and must be mixed with cold river water in a pool before soaking.
Please thoroughly research your destination before going to ensure that the destination is not closed due to wildfire or other circumstances.
Central & Eastern Oregon
This region boasts a variety of hot springs, ranging from remote and rustic to developed and luxurious.
Some of the most popular hot springs in Eastern Oregon include Alvord Hot Springs, Hot Lake, and Crystal Crane Hot Springs.
1. Crystal Crane Hot Springs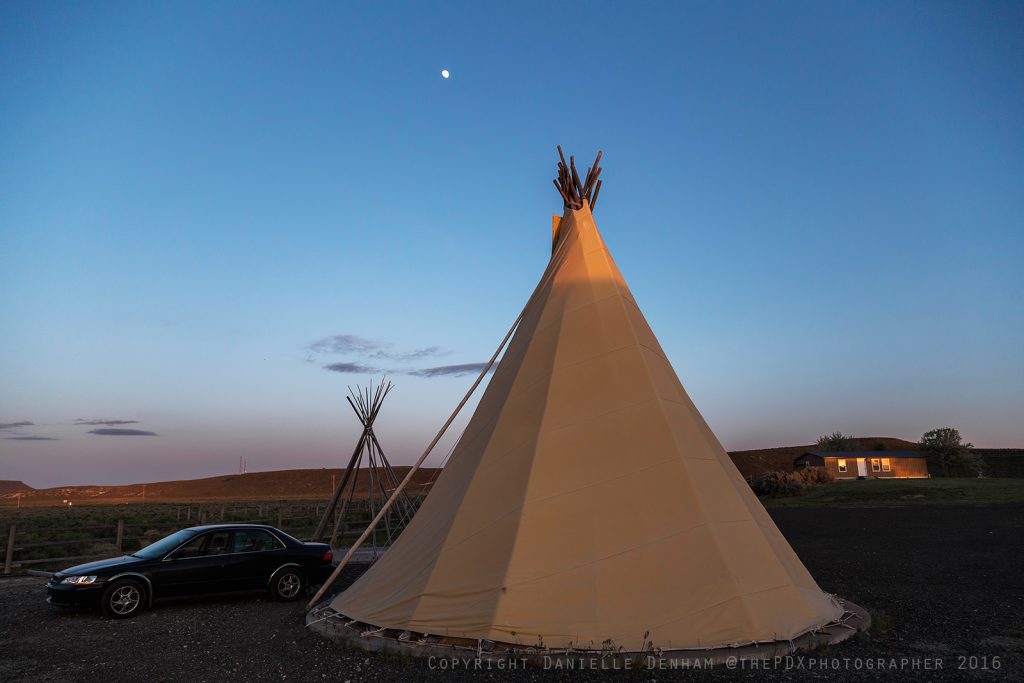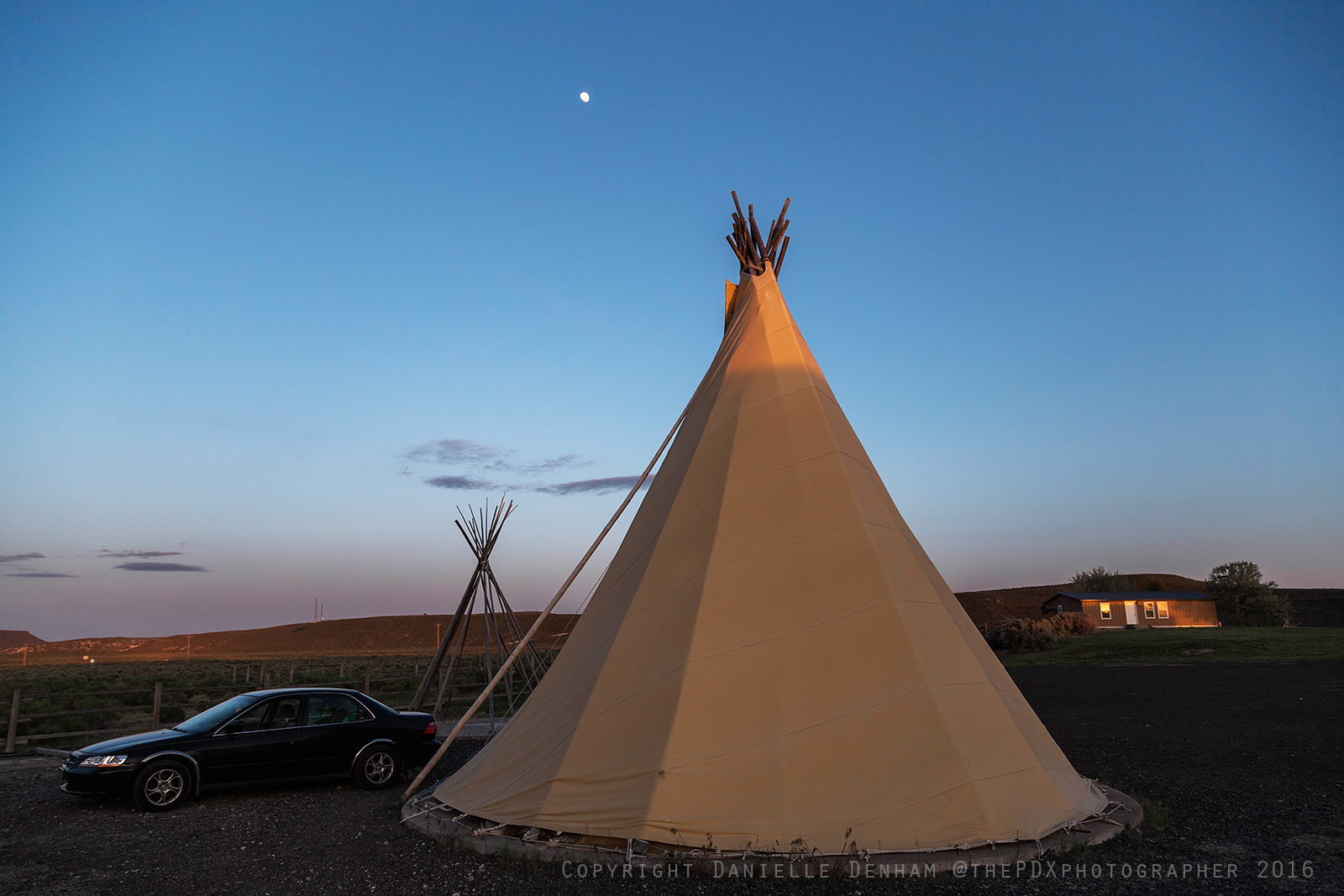 You will definitely want to check out Crystal Crane Hot Springs near Burns Oregon where overnight guests are welcome.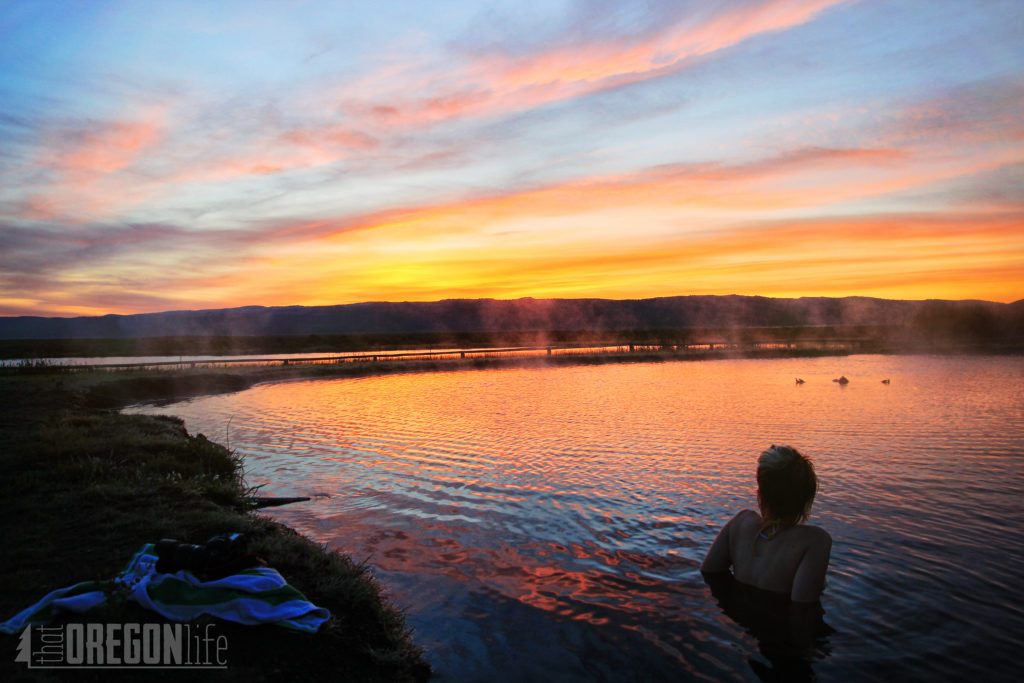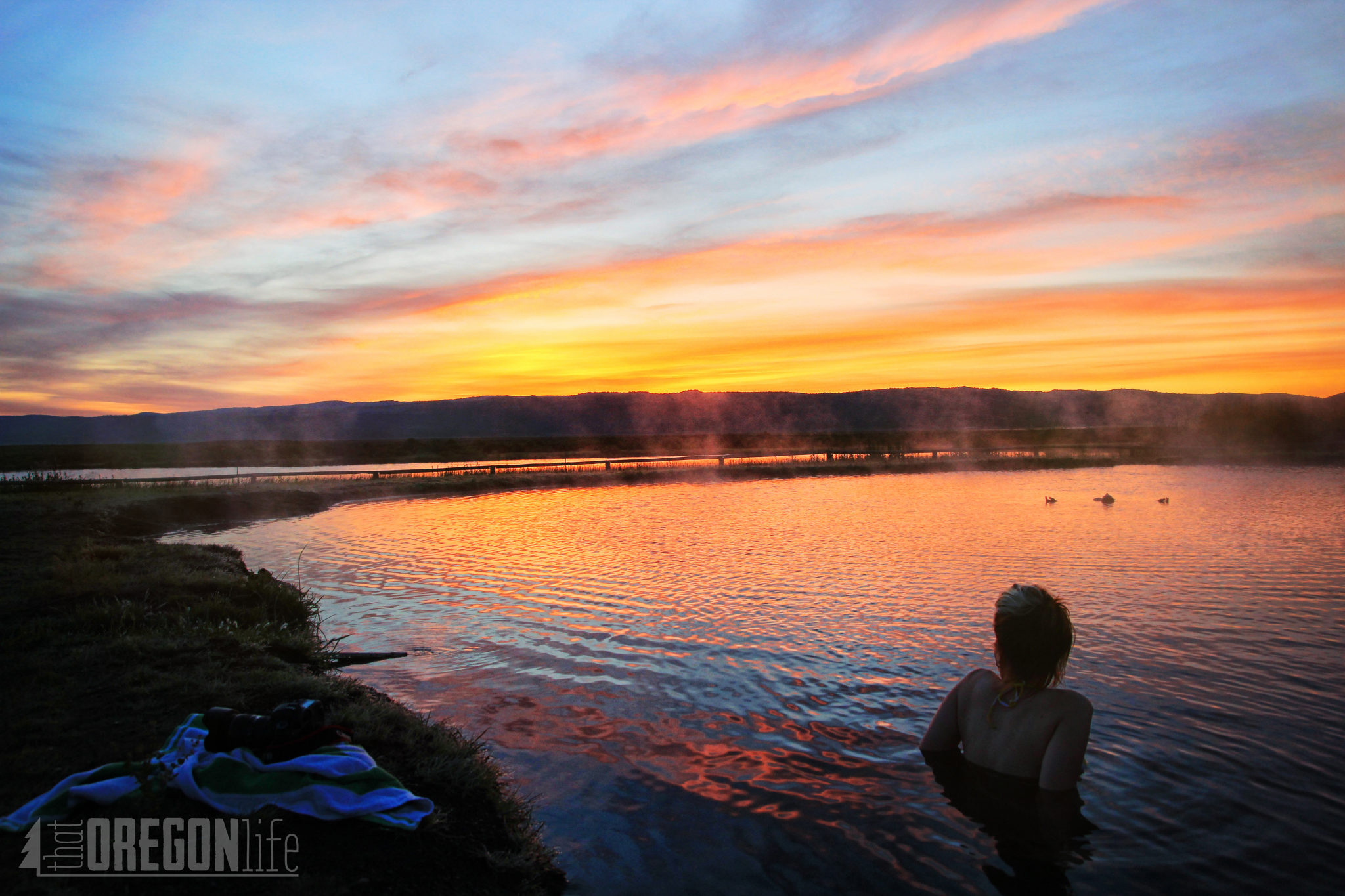 This resort has teepees with private soaking tubs, as well as bunk houses, and gorgeous views of Oregon's high desert.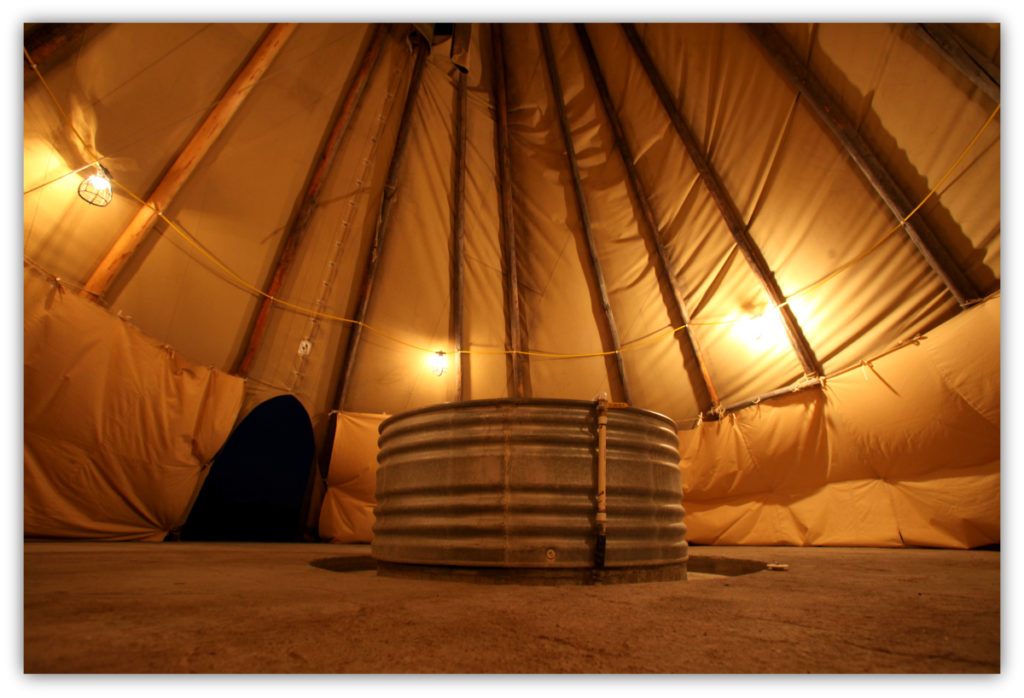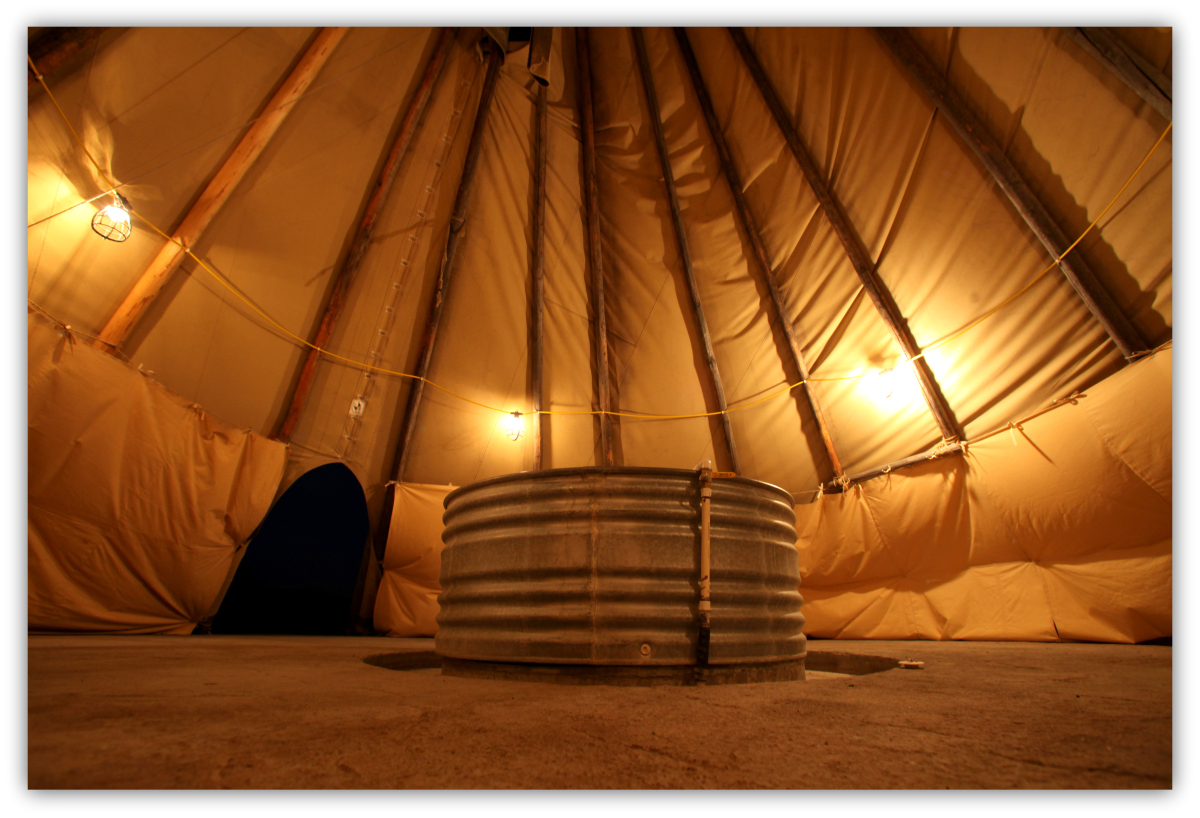 The resort features several hot springs pools, each ranging in temperature from 101 to 108 degrees Fahrenheit, providing a perfect opportunity to relax and unwind.
Address: 59315 OR-78, Burns, OR 97720
2. Hart Mountain Hot Springs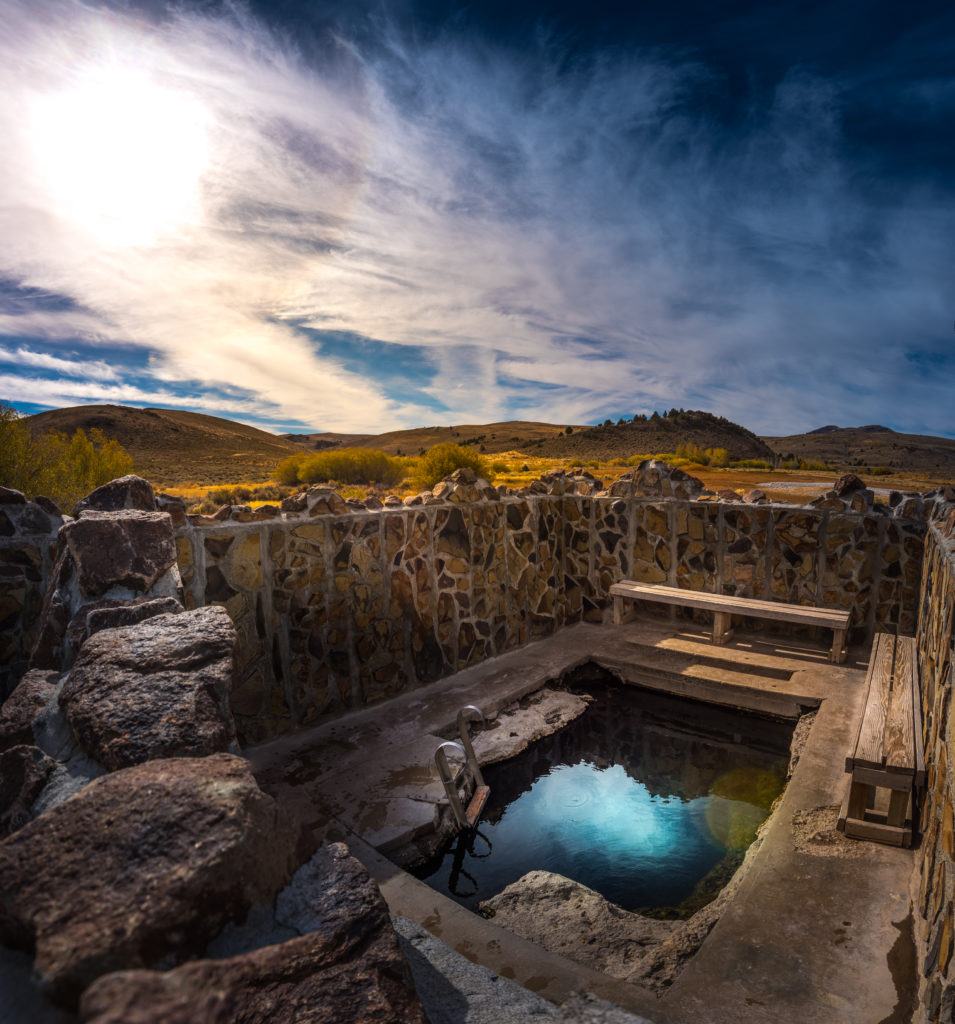 You should also check out the Hart Mountain Hot Springs. This area is a hidden treasure waiting for you to discover. Not too many people venture from the crowded I-5 corridor and Willamette Valley into Eastern Oregon, so this area of the state is a peaceful place to get away from big city crowds.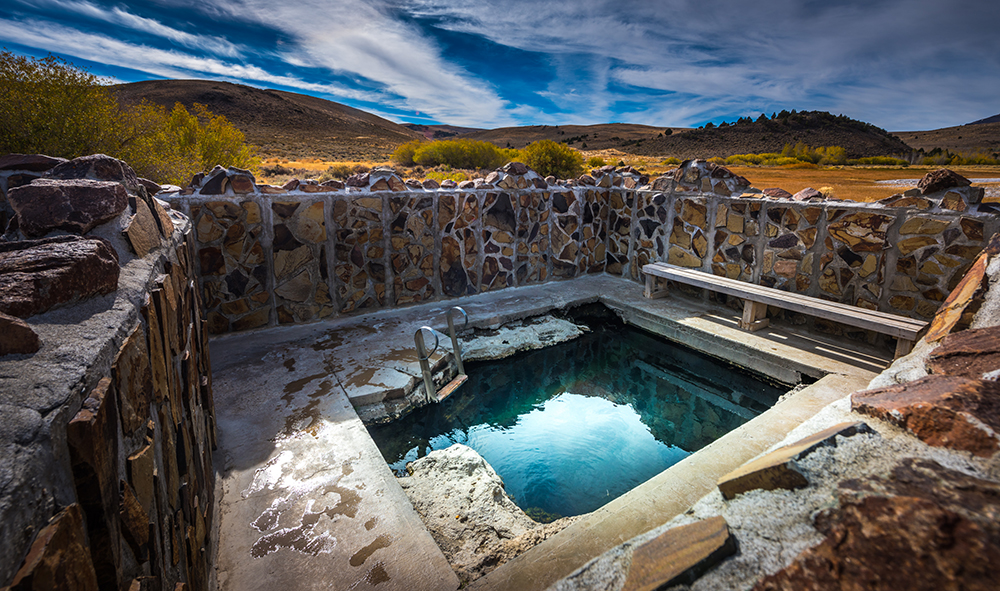 Hart Mountain Hot Springs is a remote geothermal wonder located in the Hart Mountain National Antelope Refuge, in southeastern Oregon. This retreat is surrounded by beautiful wilderness and offers a unique and tranquil soaking experience.
The spring water is naturally heated to around 100 degrees Fahrenheit and flows into a beautiful rock-lined pool that overlooks the spectacular Hart Mountain range. Visitors can relax in the therapeutic waters while taking in the stunning views of the surrounding landscape.
Address: Plush, OR 97637
3. Alvord Desert Hot Springs
Another spot to soak in Eastern Oregon is the Alvord Desert Hot Springs. The area around the Alvord Desert is geologically active, and there are a lot of springs in the area.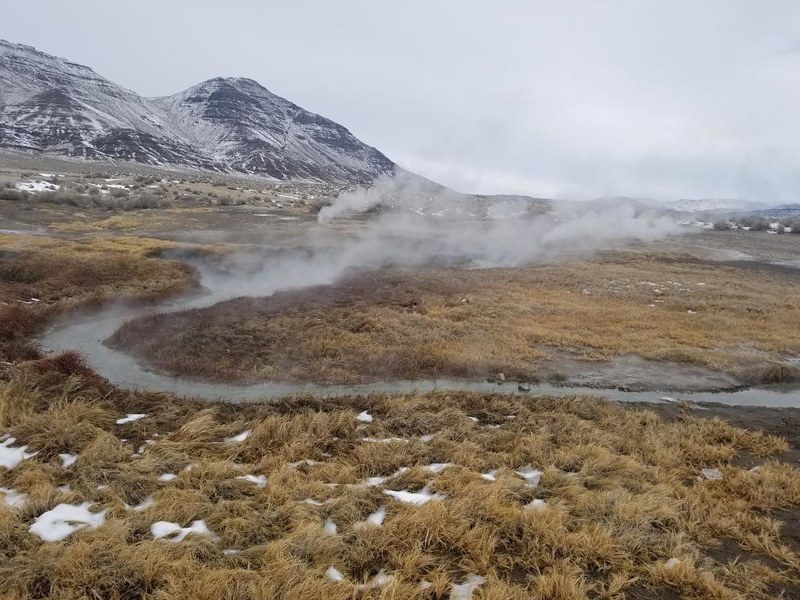 Most here are too hot to touch, but the Alvord Hot Spring near the base of Steens Mountain is privately owned, and the 170 degree water is mixed with cool water to bring it down to a safe temperature to soak in.
Address: 36095 E Steens Rd, Princeton, OR 97721
Phone: (541) 589-2282
4. Lodge at Hot Lake Springs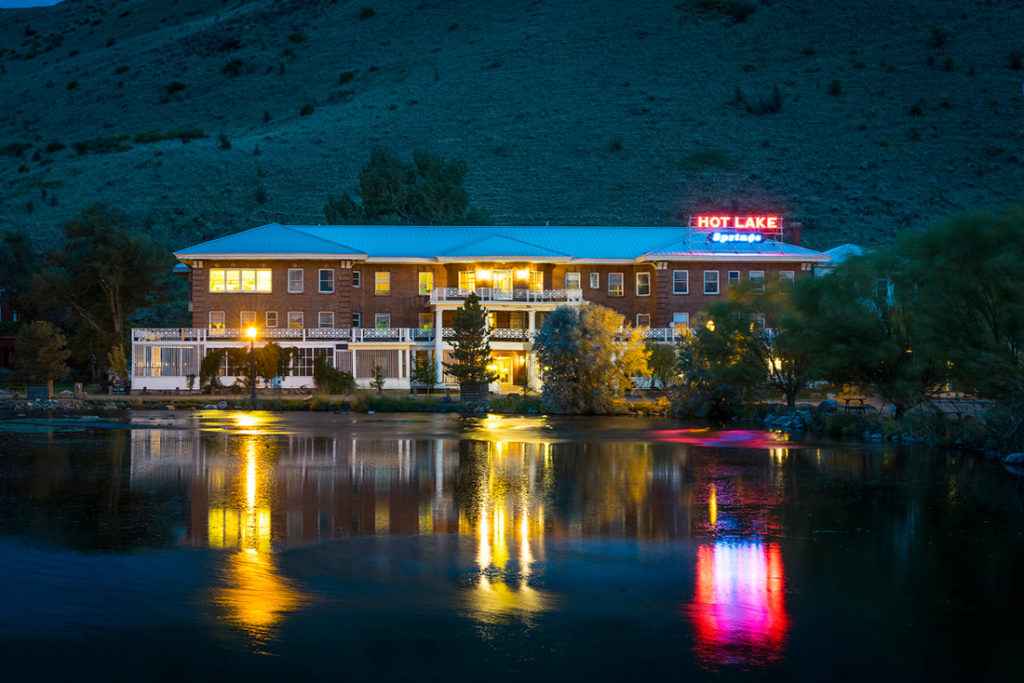 Finally, if you're looking for one of the best hot springs with a lot of history, try Hot Lake Hotel And Hot Springs, which is said to be haunted due to its incredibly dark history. Built-in 1864, the hotel was originally a sanatorium and has been restored and refurbished over the years to become a luxury hotel and spa.
5. Belknap Hot Springs Resort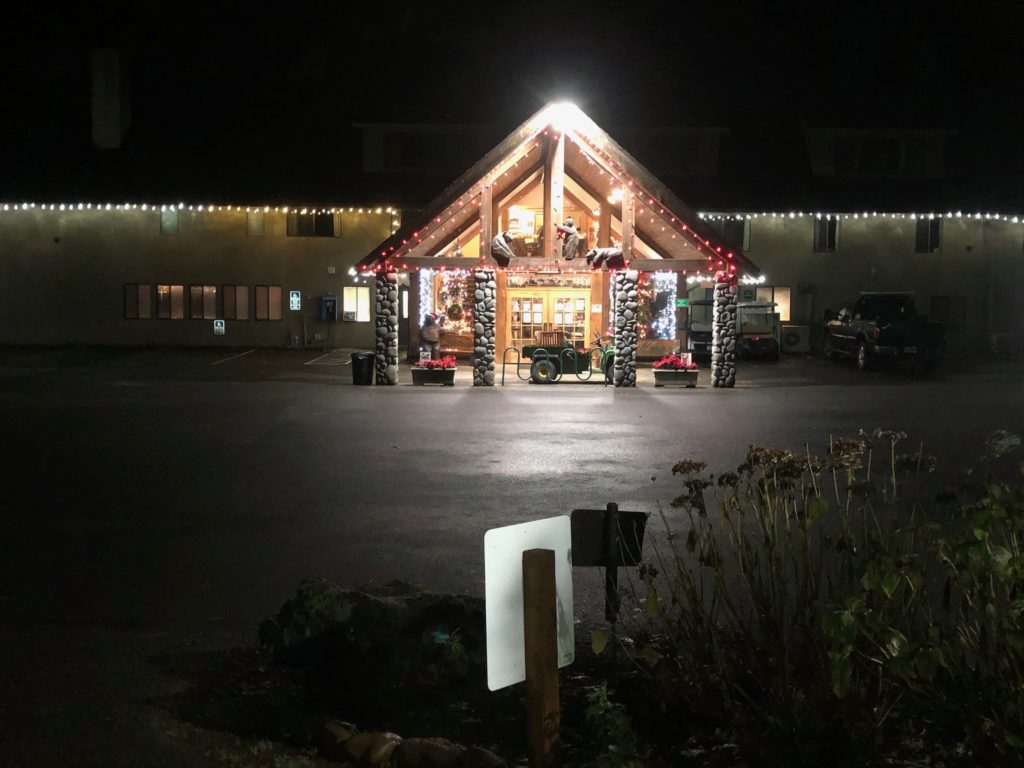 Belknap Hot Springs Resort is open year round, and features two amazing mineral hot spring pools, along with acres of pretty gardens to walk through. 
These developed hot springs, which are piped into two large concrete swimming pools, are an easy-to-get-to and family-friendly place to go for anyone over the age of 2.
Address: 59296 Belknap Hot Springs Rd, McKenzie Bridge, OR 97413
Phone: (541) 822-3961
6. McCredie Hot Springs
McCredie Hot Springs are just off of Highway 58 near a campground. Located 50 miles southeast of Eugene and 8 miles east of Oakridge, McCredie Hot Springs features several hot spring-fed pools adjacent to the Willamette Pass Highway on both sides of Salt Creek.
There are typically 2-4 shallow and wide, rock-walled and silt-bottomed pools optimal for soaking during a given visit based on the season.
McCredie is not improved and there are no structures. People have dug holes in the riverbank along Salt Creek and those holes fill up with water. It's a short hike of about 5 minutes from the small parking lot to these hot springs.
Some of the holes in the bank will be full of water that is too hot to touch. From 1914 to 1958, McCredie was the former site of a resort, baseball team and bordello. McCredie lies within the boundaries of the Willamette National Forest along the north and south banks of Salt Creek (a Willamette River tributary). McCredie is situated approximately an hour's drive away from Eugene, and just 12 miles from one of the most magnificent waterfalls in Oregon, Salt Creek Falls.
The Willamette National Forest is a lush and expansive forest located in western Oregon, covering over 1.5 million acres of land.
There is a small paved parking lot and restroom on-site. McCredie hot springs cost $5/vehicle and are day use only.
GPS: 43.708 122.288
7. Terwilliger Hot Springs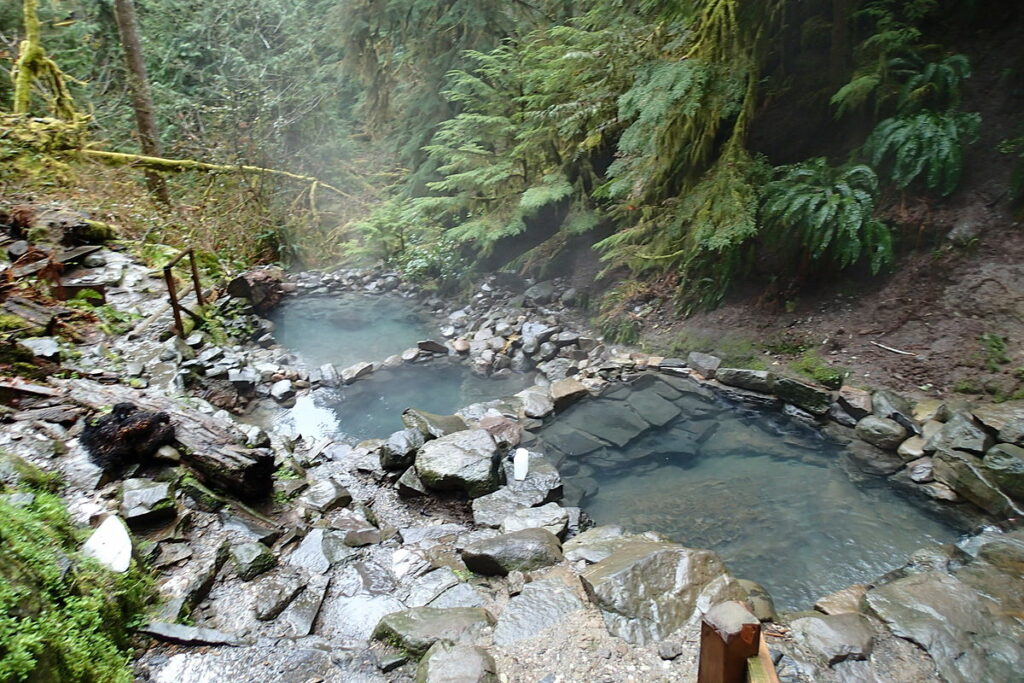 The Terwilliger Hot Springs, also called the Cougar Hot Springs, are in the woods of Oregon. It's a quiet place with four pools where you can relax and unwind.
To get to the pools, you'll have to walk a quarter-mile trail. Even though it's not far, the rough terrain can make it hard. As you walk along the trail, the sound of the waterfall calls you, and you get more and more excited about the hot springs. The hike is definitely worth the effort, particularly if you're lucky enough to secure a spot in the upper pool, where the water temperature reaches a warm 112 degrees Fahrenheit.
When you get there, you'll see a beautiful sight: a series of pools with clear water and lots of greenery around each one. But the hot springs are more than what meets the eye.
From June to October, wildfires are a common occurrence in this forest. In fact, it has experienced multiple forest fires, including three in July and August 2021 alone.
Before visiting, ensure to review the Fire Danger Rating on the Willamette National Forest website and check the federal fire incident website, Inciweb. Even if there are no nearby fires, the air quality can be affected by the smoke.
On the other hand, from November to March, the region experiences a rainy and snowy season. After heavy rainfall, there's an increased risk of rock slides or mudslides that can cover the hot springs. It's essential to remain vigilant of all landslide risks, especially for a few hours to a few days following a heavy downpour.
Location: Lane County, Oregon
8. Summer Lake Hot Springs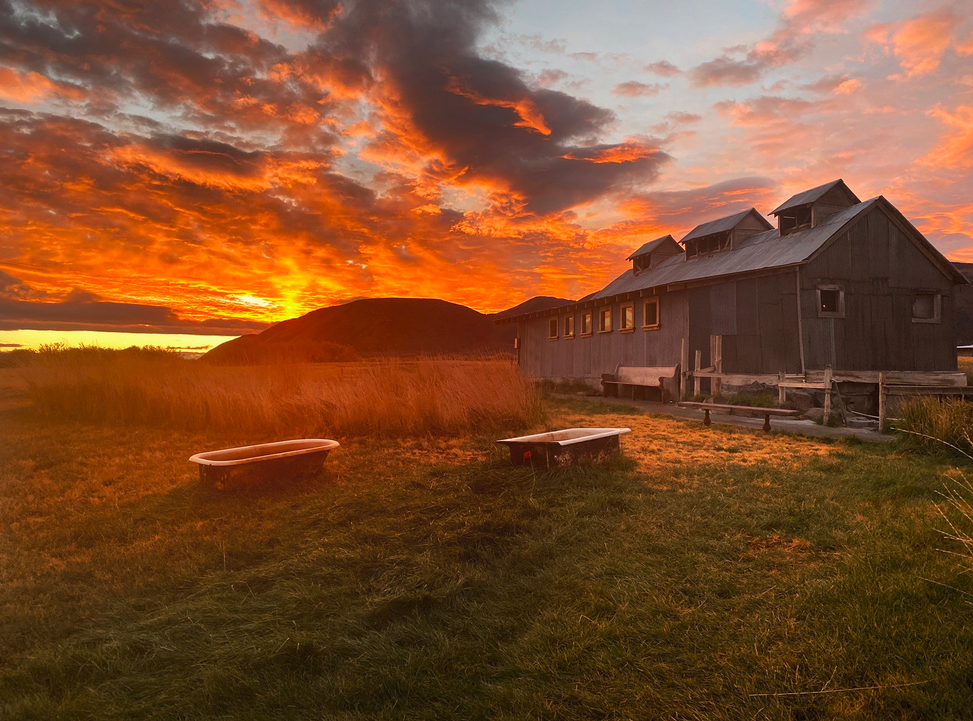 Summer Lake Hot Springs, a rustic resort located two hours southeast of Bend in a remote location. The resort is situated on a geothermal water source, making it a unique destination to visit.
When you arrive, you'll notice a large indoor pool inside a 1920 bathhouse. However, the outdoor rock pools are the real draw of the resort. These pools provide stunning 360-degree views that you won't forget. Keep in mind that day use of the springs is not allowed, so plan to stay overnight.
Address: 41777 Oregon 31 Mile Marker, 92, Paisley, OR 97636
Phone: (541) 943-3931
Website: Here
9. Bigelow (Deer Creek) Hot Springs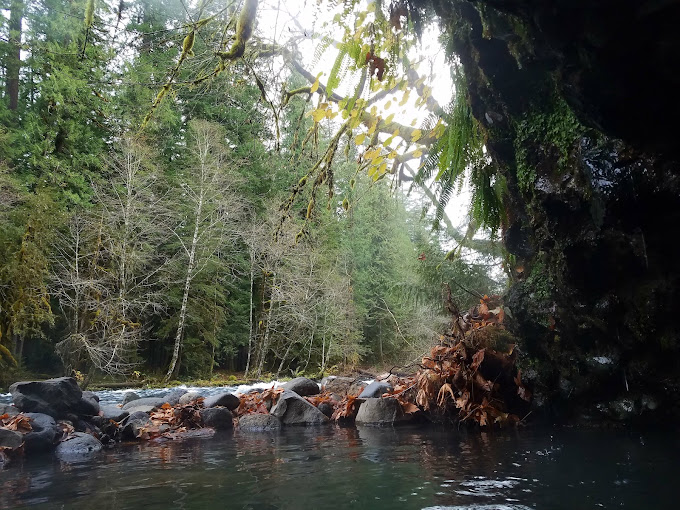 This hot spring is on the banks of the McKenzie River not far from Belknap Hot Springs. Bigelow Hot Springs is a natural pool located adjacent to the McKenzie River, just off the scenic McKenzie Highway 126.
The best time to enjoy the soaking pool is during the summer and fall months, as the pool can get chilly in the winter and early spring due to rising water levels in the river. The hot spring is separated by rocks and partly situated in a cave, where it originates. It comfortably accommodates two to three people and is surrounded by lush ferns and a picturesque forest setting.
To get here, drive approximately 60 miles (97 km) from Eugene on McKenzie Highway 126 East towards Sisters, Oregon. After passing Belknap Springs, turn onto Forest Services Rd NF-2654. Cross the bridge and park on the right-hand side, where parking is free. From the parking area, take a short bushwhack trail along the west side of the bridge and follow the path that runs alongside the McKenzie River until you reach Bigelow Hot Springs.
Address: Blue River, OR 97413
10. East Lake And Paulina Lake Hot Springs 
East Lake and Paulina Lake Hot Springs in Deschutes National Forest offer a unique and relaxing hot spring experience. Paulina Hot Springs is a must-visit destination for hot springs enthusiasts, located in the Newberry National Volcanic Monument, with mineral-rich water that has healing properties.
The pool consists of three sections with varying temperatures, offering visitors a tranquil soak next to picturesque Paulina Creek. East Lake is another popular destination, with cooler hot springs located at the lake's edge, providing visitors with a unique and tranquil soaking experience amidst stunning mountain views.
11. Hunter's Hot Springs And Hunter's Hotel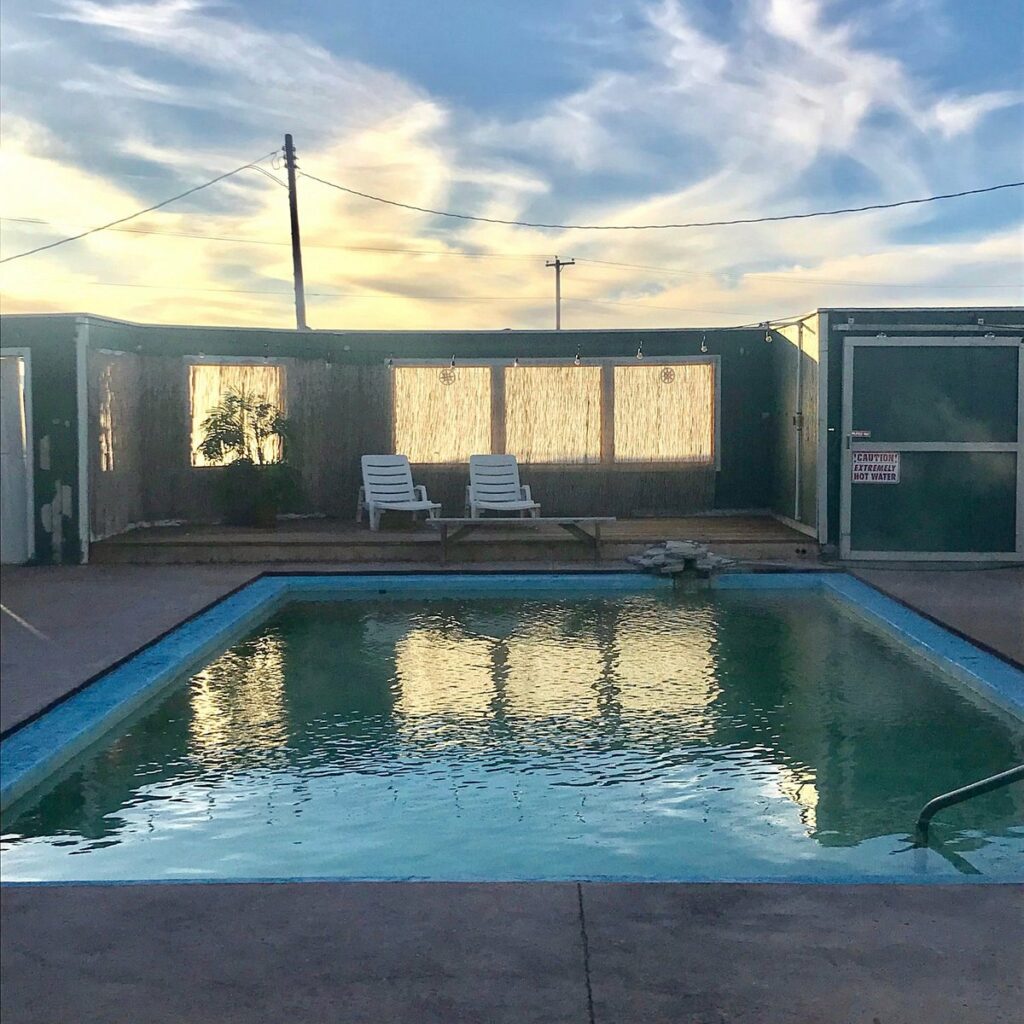 Nestled in the "Tallest Town in Oregon" and located three hours north of Reno and south of Bend, Hunter's Hot Springs Lodge is the ultimate destination to reconnect with nature. Set in the stunning foothills of the Warner Mountains, the lodge offers overnight lodging amid a geothermal wonderland.
During your stay, you can soak in the healing mineral pool filled with hot springs water and witness the Pacific Northwest's only active geyser, Old Perpetual. With twenty private rooms, the lodge offers a perfect resting spot for travelers exploring the Oregon Outback Scenic Byway.
Hunter's Hot Springs Lodge provides a serene and rejuvenating experience surrounded by breathtaking natural beauty.
Address: 18088 US-395, Lakeview, OR 97630
Phone: (541) 947-4242
12. Juntura Hot Springs
Juntura Hot Springs, also known as Horseshoe Bend Hot Springs, is a secluded natural hot springs complex located on an island in the Malheur River in Eastern Oregon. Access to the area is rough, and a four-wheel-drive vehicle with high clearance is necessary.
The hot springs consist of a large central pool and smaller pools along the riverbank, and the mineral-rich water is scorching hot, measuring 115°F and above. Visitors are advised to wear shoes or sandals, as goat heads are prevalent in the area.
While the water temperature can be too hot for soaking in the summer, the winter months offer better conditions if the water temperature doesn't exceed 105°F. For those seeking a more comfortable soak, a secondary pool alongside the riverbank is available, where visitors can mix hot spring water with cold river water to achieve the desired temperature.
Western Oregon
13. Bagby Hot Springs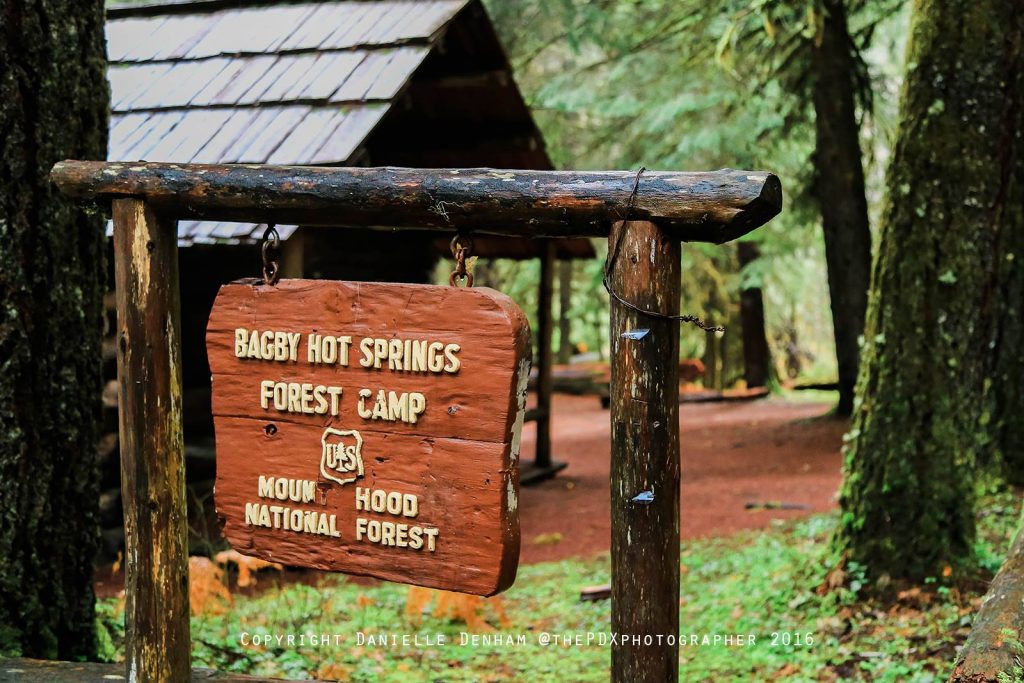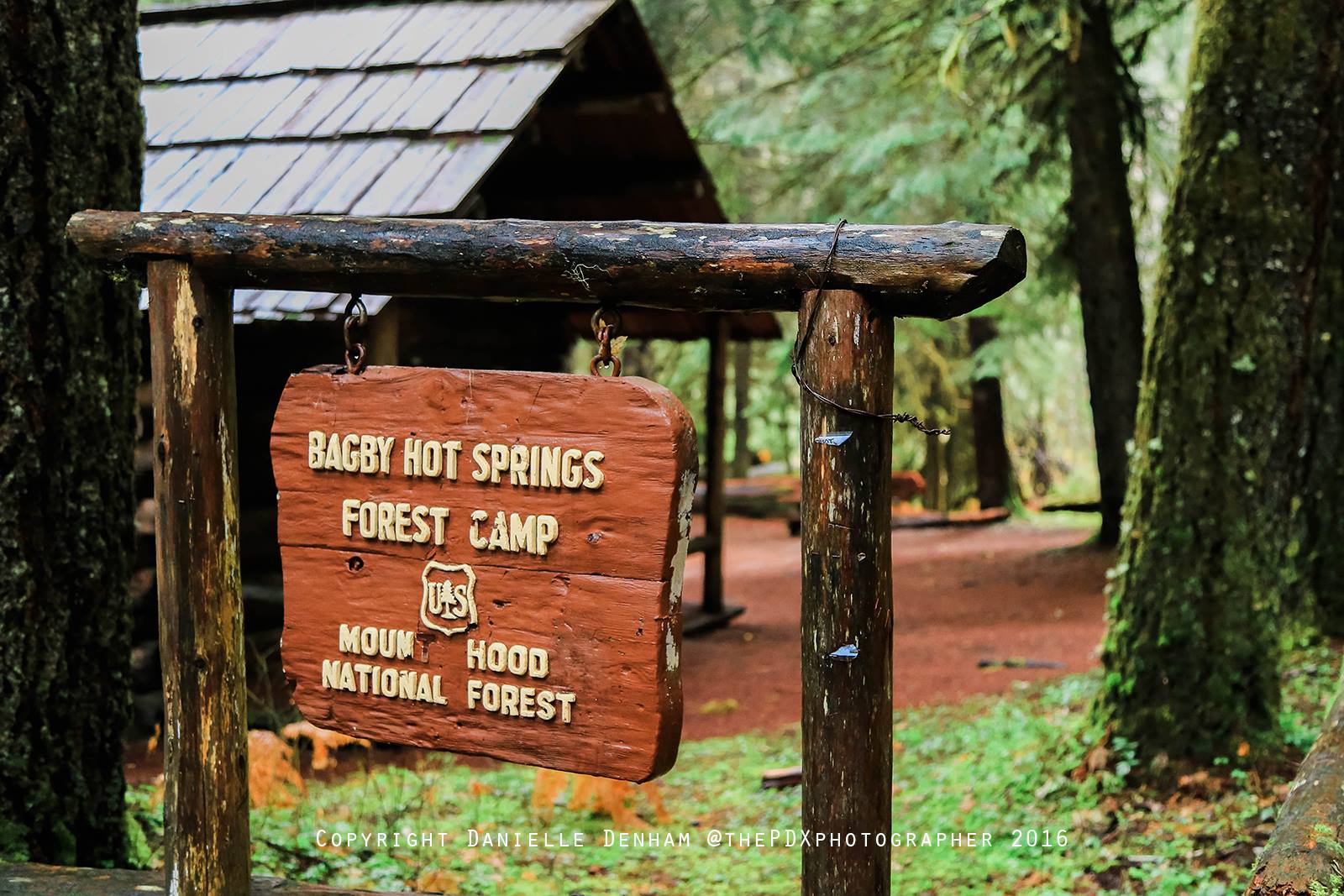 Bagby Hot Springs is a popular natural hot springs complex located in the Mount Hood National Forest. The hot springs feature three rustic bathhouses with private cedar tubs filled with mineral-rich hot spring water, surrounded by towering trees. The hike to reach the hot springs is about 1.5 miles long and winds through the lush forest, offering breathtaking views of the surrounding landscape.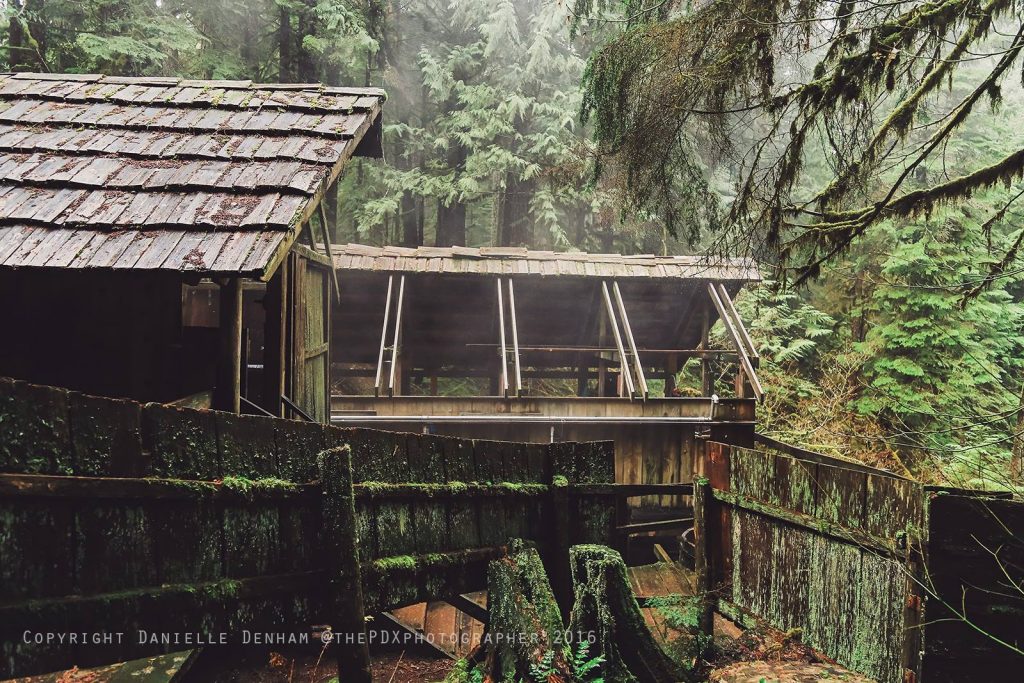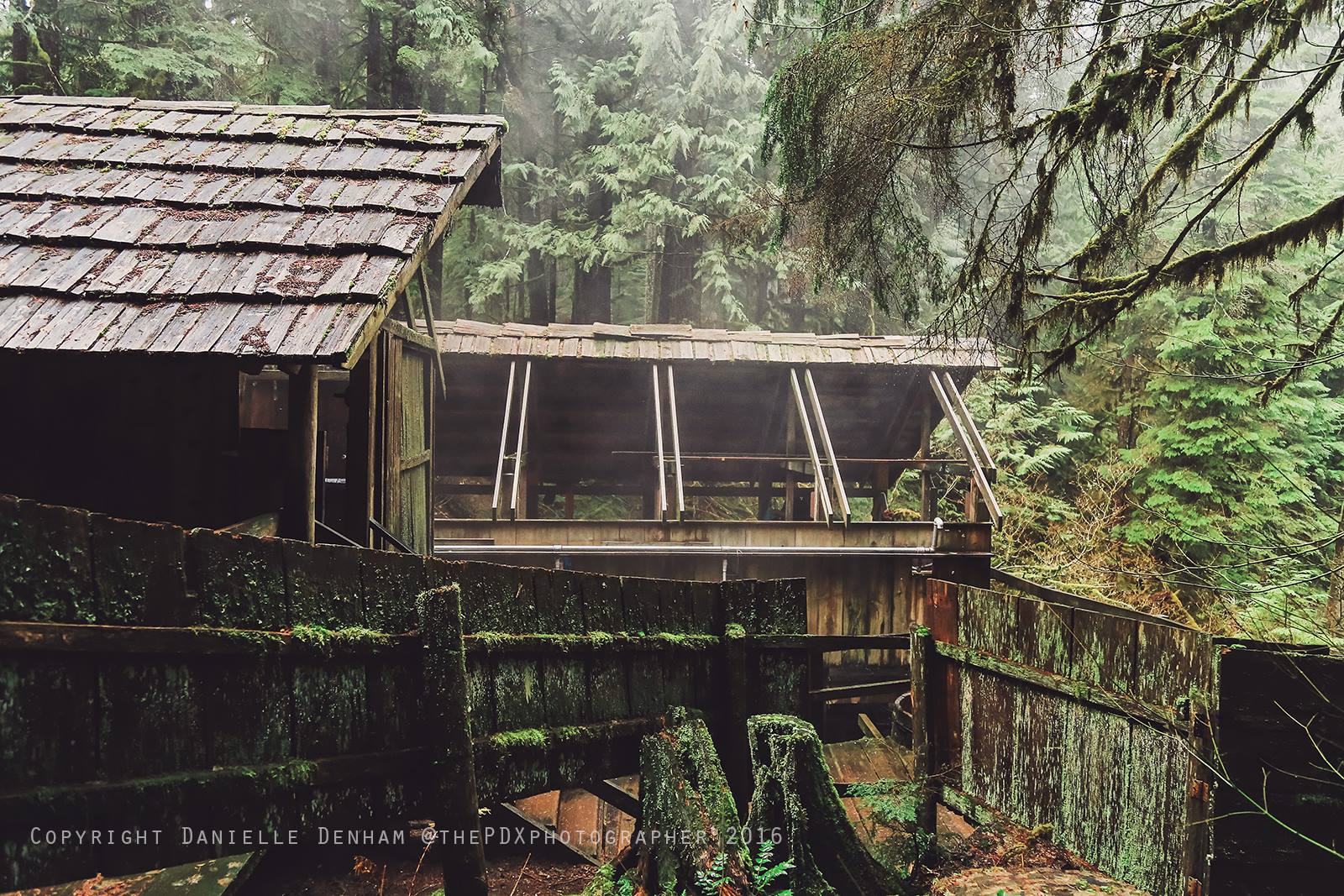 Visitors can relax and rejuvenate in the mineral-rich waters of Bagby Hot Springs, soaking in the peaceful and tranquil atmosphere of the area. The hot springs are a popular year-round destination, attracting visitors from all over seeking a unique and unforgettable experience.
In 2021, the Bull Complex fire threatened the forest service roads leading to Bagby Hot Springs. As of spring 2022, the facilities remain closed to the public, and visitors are advised to check the official Mt. Hood National Forest website for updates on their reopening status.
14. Umpqua Hot Springs
Umpqua Hot Springs is one of the most picturesque places to soak in southern Oregon. The steaming mineral waters of Umpqua Hot Springs are tucked away within a lush, old-growth forest, providing the perfect setting for a tranquil escape deep in the Umpqua National Forest, set along the North Umpqua River.
Address: NF-3401, Idleyld Park, OR 97447
Phone: (541) 498-2531
15. Breitenbush Hot Springs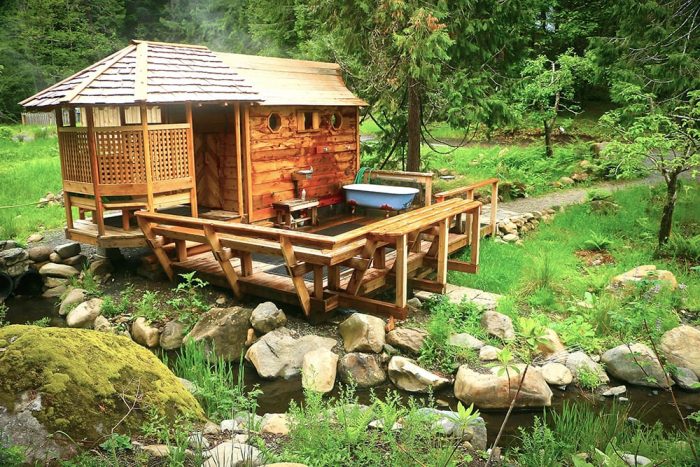 Breitenbush Hot Springs is the largest private geothermal facility in the Pacific Northwest and offers round-the-clock access to natural hot springs.
You can attend holistic yoga, EDGU, and meditation programs, hike on 20 miles of trails, and relax in seven hot spring pools.
Due to its proximity to the mountains, the property uses hydropower and geothermal energy for electricity and heat.
You will not find cell service, internet, TV, alcohol, recreational drugs, or pets here. Day use rates are $35 per adult, and overnight accommodations range from tent camping to yurts and lodge rooms.
Address: 53000 Breitenbush Rd SE, Detroit, OR 97342
Phone: (503) 854-3320
Website: Here
PLEASE NOTE: In order to keep our most precious areas in Oregon pristine and open to the public, please follow the 7 Principles of Leave No Trace. Some areas in Oregon have been closed for good due to people leaving garbage and feces behind, as well as doing drugs at the site or damaging the environment.