When you see it for the first time, you'll probably think, 'this can't be Oregon, can it?' As your feet crunch across the dry playa it's like walking on an alien planet, not in a state known for lush green forests full of ferns and towering trees.
Many don't realize that two thirds of Oregon is considered high desert, and that something like the Alvord Desert exists in our gorgeous state. Let's get started.
Alvord Desert Geology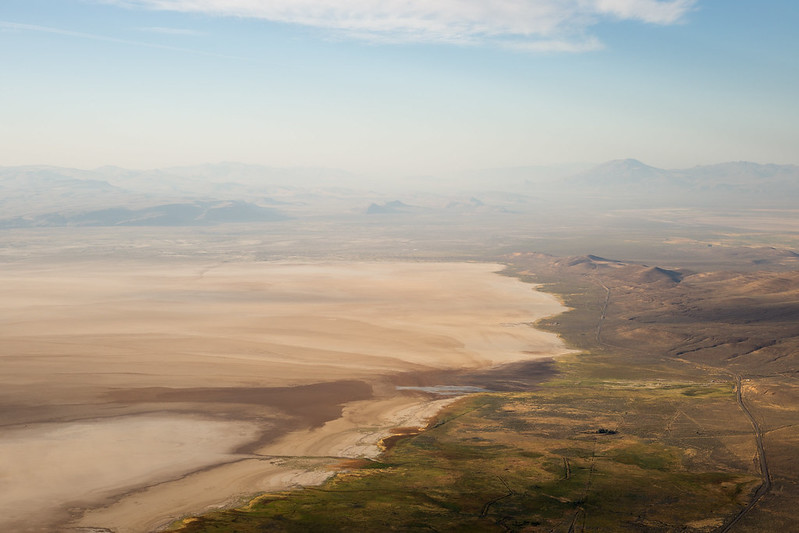 The Alvord Desert is one of the largest playas in Oregon at six miles wide and eleven miles long. This remote playa sits at approximately 4,000 feet in elevation and is the perfect place to camp and enjoy nature.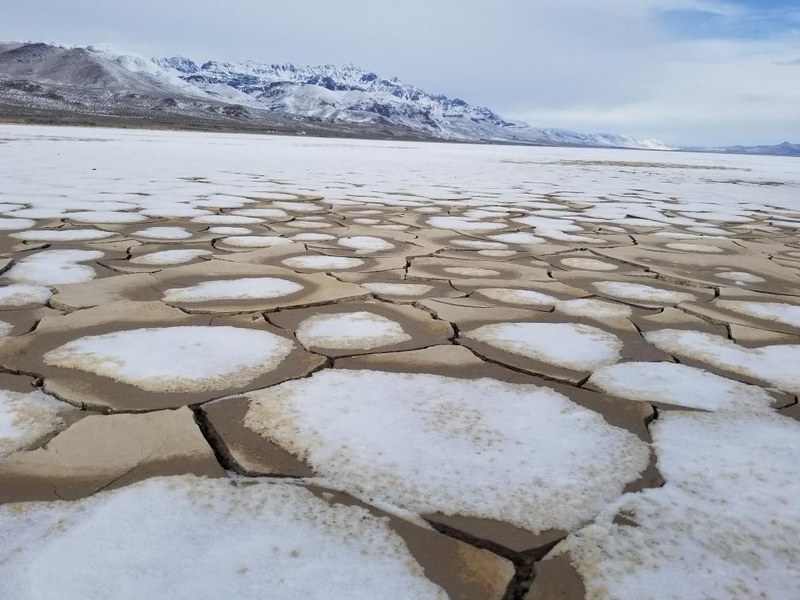 In Oregon's ancient past the area was covered by a 200 foot deep lake that extended into Nevada. Now the lakebed averages only 7 inches of rain a year.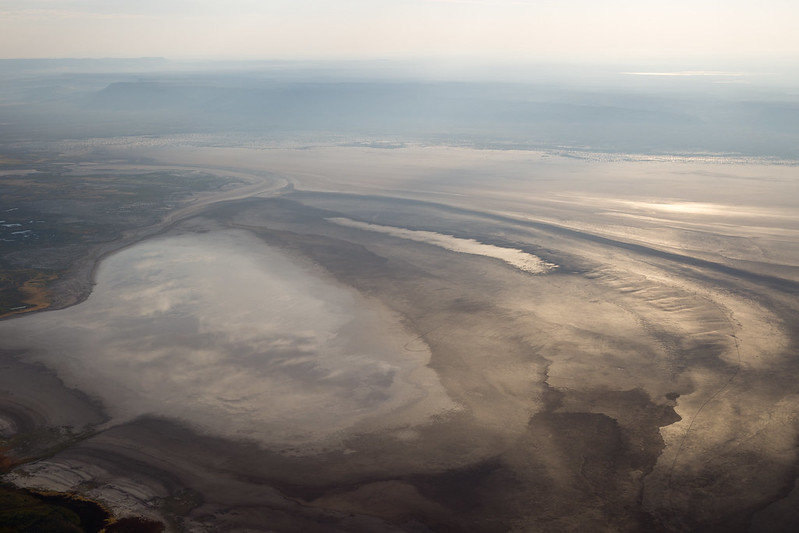 The area at the edge of the Alvord Desert and base of Steens Mountain lies on the Steens Fault Zone and is active with hot springs and bubbling mud pools.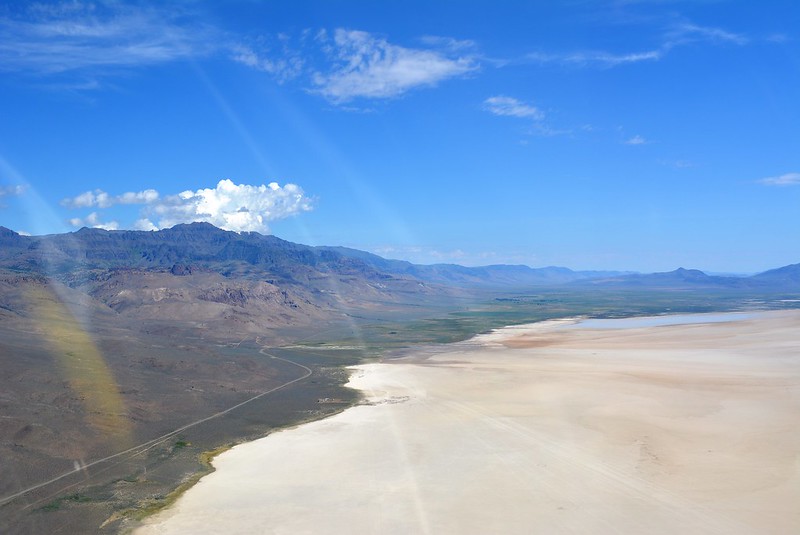 Over the last million years thousands of earthquakes have lifted the Steens Mountains a few feet at a time until they towered over the desert floor. Check out Matt Cook Oregon's adventure to the Alvord Desert in the video below:
Alvord Desert Hot Springs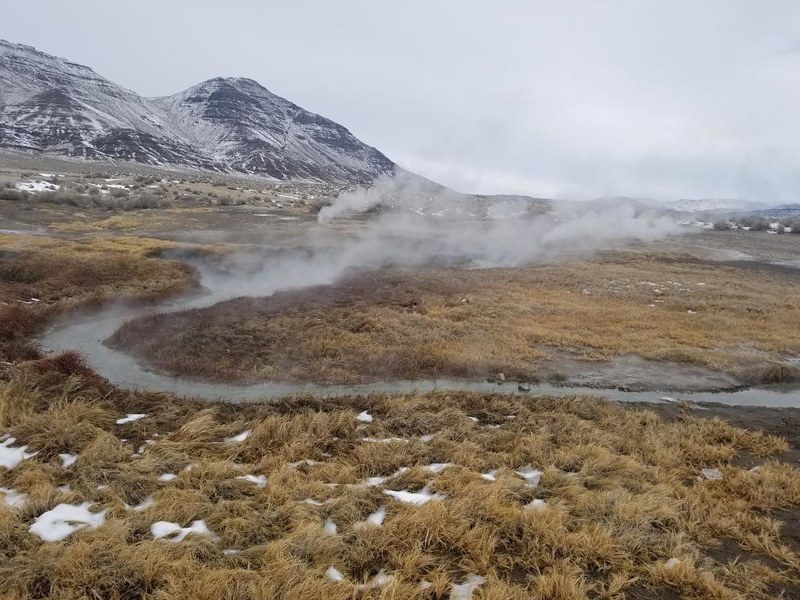 There are many hot springs around the Alvord Desert, but the only one you can soak in is the Alvord Hot Spring.
The Alvord Hot Spring is near the base of Steens Mountain and is privately owned. The 170 degree water gets mixed with cool water in soaking pools where visitors can soak and relax.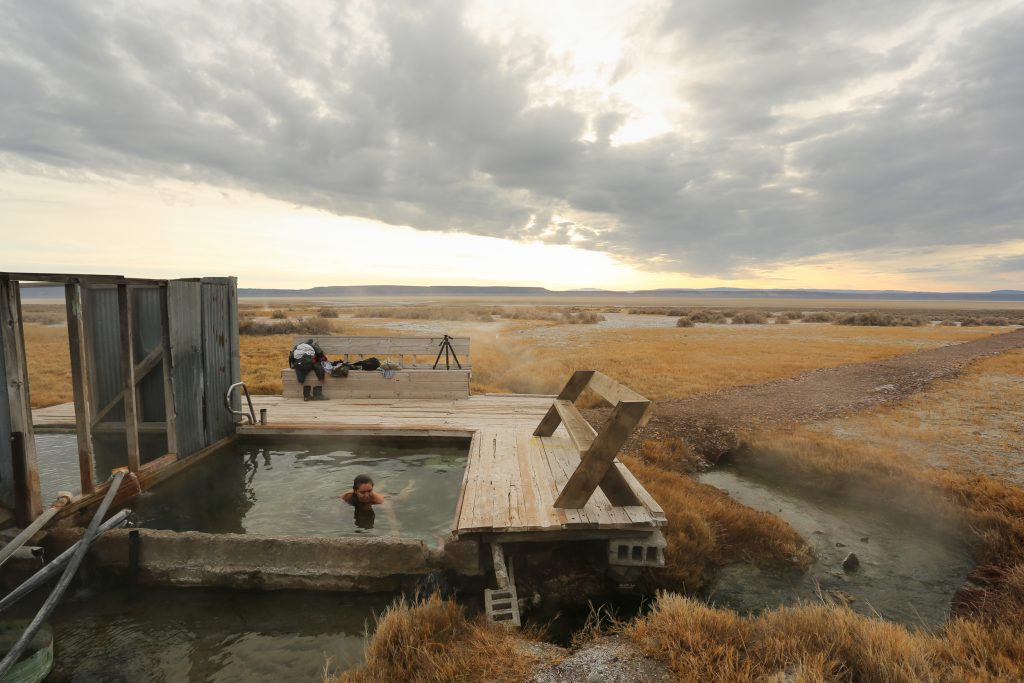 There are also bunkhouses and campsites available at the Alvord Hot Spring, as well as a general store and restrooms. You can check out more photos of the Alvord Hot Spring here.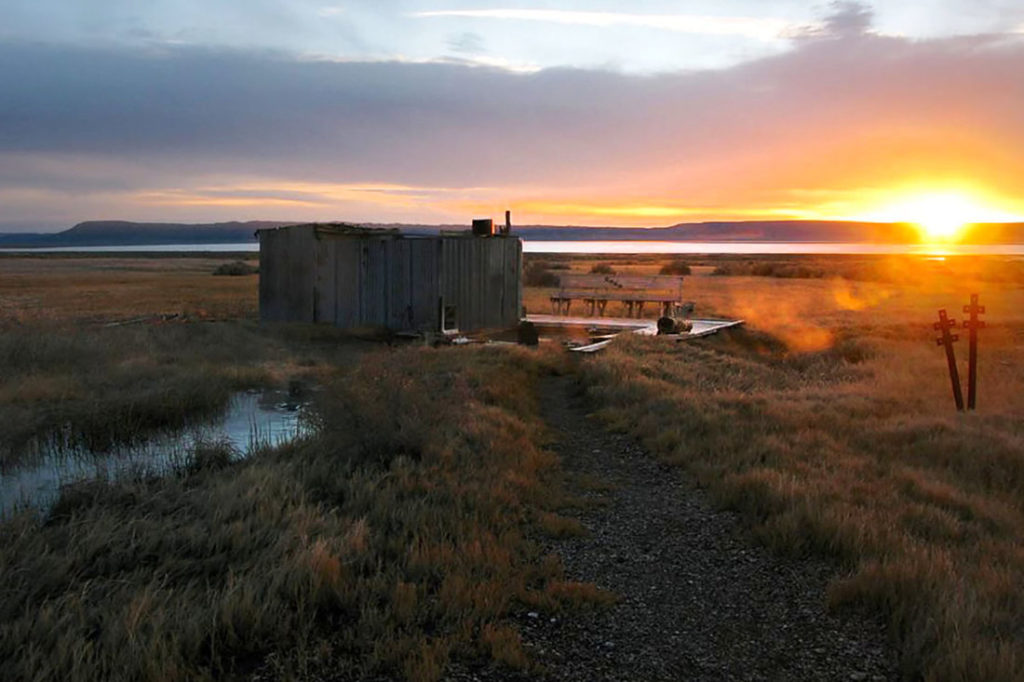 At the north end of the desert is Mickey Hot Springs, which has pools, bubbling mud and occasionally a geyser. South of the desert is Borax lake with it's own thermal hot spring complex. There is also an unnamed hot spring on the east side of the desert. There are more than 40 hot springs in all along the 25 mile fault at the base of Steens Mountain.
However, Mickey Hot Springs, Alvord Hot Springs, Tule Springs, Willow Hot Springs, Buckbrush Springs, and Borax Hot Springs are the five springs situated along the border of the desert.
Yet, there are several hot springs that are located on private land.

Tips: all of these Alvord Desert hot springs are far too hot for you to touch the water. Do not attempt to feel how hot the water is as you will be seriously injured. The only hot spring in the area suitable for touching is at the Alvord Hot Springs.
Getting There
The hot spring is easily found on any GPS. However, there are many areas where you likely won't have cell service. As a back-up, here are some directions:
Take the Steens Mountain Highway. Once you reach Mile Marker 65, turn onto Folly Farm Road. There is only one way to hang onto this road since it's a T-intersection.
Reset your odometer and stay on Folly Farm Road for 40 miles. Once the 40 miles are up, you'll see the Alvord Desert Hot Spring on your left.
Remember, Folly Farm Road turns into a gravel road 10 miles in.
You do not need four-wheel drive for this road, but if you have a lower vehicle, the undercarriage might not be so happy afterwards. The good news is that the gravel road isn't super washboard-y.
On a scale of 1 to Han Solo flying through an asteroid field, I'd say it's about a 3. Manageable in most vehicles.
NOTE: So you don't get confused – keep in mind that Folly Farm Road turns into Fields-Denio Road.
Map Of Alvord Desert
As we know, Alvord Basin is a closed basin located in the southeastern part of the U.S. state of Oregon, near the border with Nevada.
The basin is named after the nearby Alvord Desert, which is a large, flat, dry lake bed covering an area of approximately 84 square miles (220 square kilometers). The basin and desert are part of the Great Basin region of the United States.
Explore the area with this map of the Alvord Desert and Steens Mountain:
Alvord Desert Camping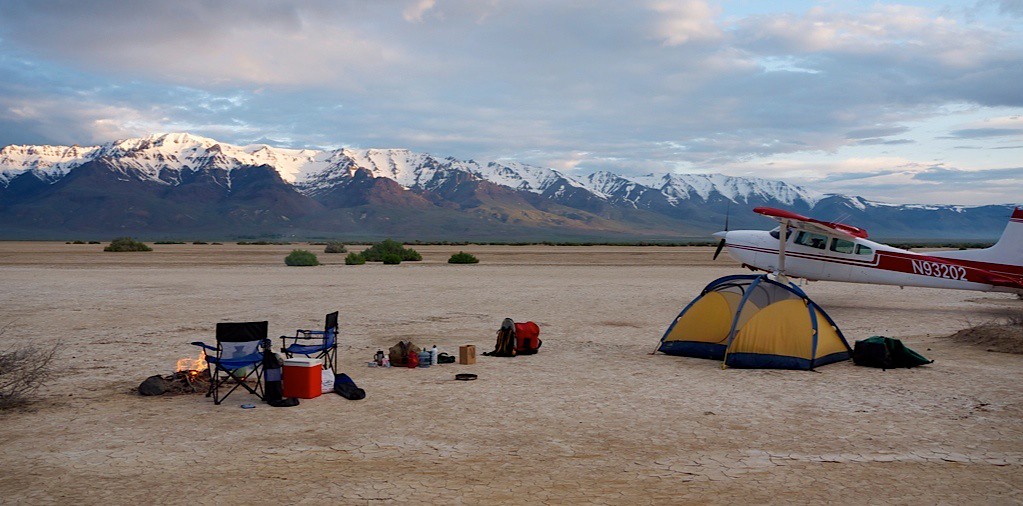 The Alvord Desert is a great place to camp, especially if you're there during the dry summer months and want to be as far away from people as possible.
There are no improved campsites unless you camp at the Alvord Hot Springs, so you will have to follow the seven principles of Leave No trace, and pack out whatever you bring in, including waste.
The best spots to camp are along the edge of the playa where you can get some shelter from wind next to tall sagebrush.
The center of the playa is used for people who are driving or land sailing, so it is not a place you want to camp due to fast moving vehicles.
Also take note that if there is water on any part of the playa, it can move quickly across the dry lakebed due to winds. It is not advisable to camp on the playa during wet months or if there is water on the playa.
Expert Tips : Camping not your thing? You can always stay at these hotels in Burns or at the rustic Frenchglen Motel in Fields.
Land Sailing In The Alvord Desert
One activity many enjoy on the playa is land sailing. Even with just 6 or 7 miles an hour of wind, land sailing vehicles can get up to speeds of 50 miles an hour as they race across the playa.
Steens Mountain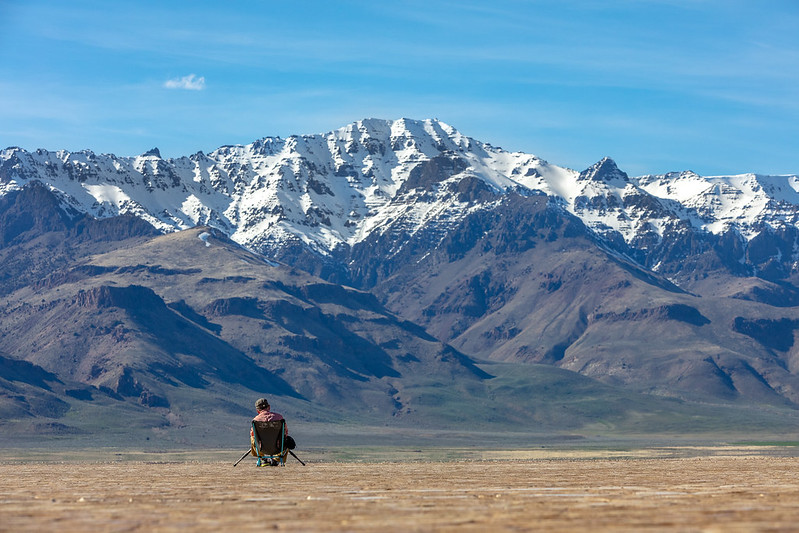 Steens Mountain is considered one of Oregon's, "crown jewels of the state's wildlands." The Steens Mountain Wilderness is some of Oregon's most remote land, and features over 170,000 acres managed by the Bureau of Land Management.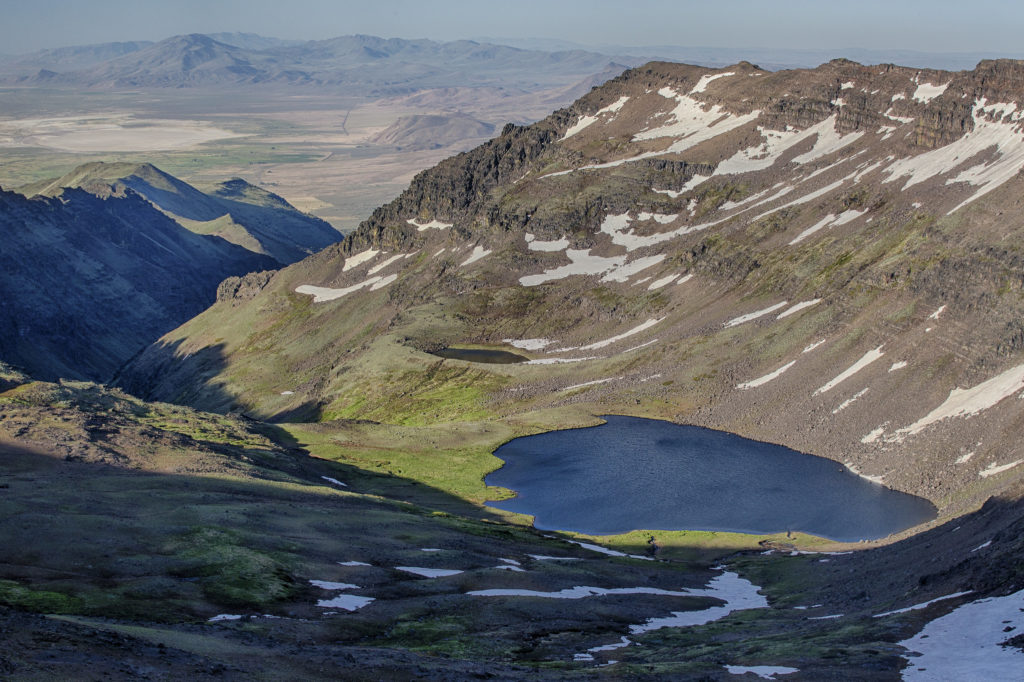 Visitors to Steens Mountain love to hike, take stunning photographs of the landscape, go horseback riding, fish, snowshoe, cross country ski, mountain bike the rugged mountain roads, and look for wildlife. Check out the map of Steens Mountain things to do here.
Get more information about Steens Mountain here.
Hiking Steens Mountain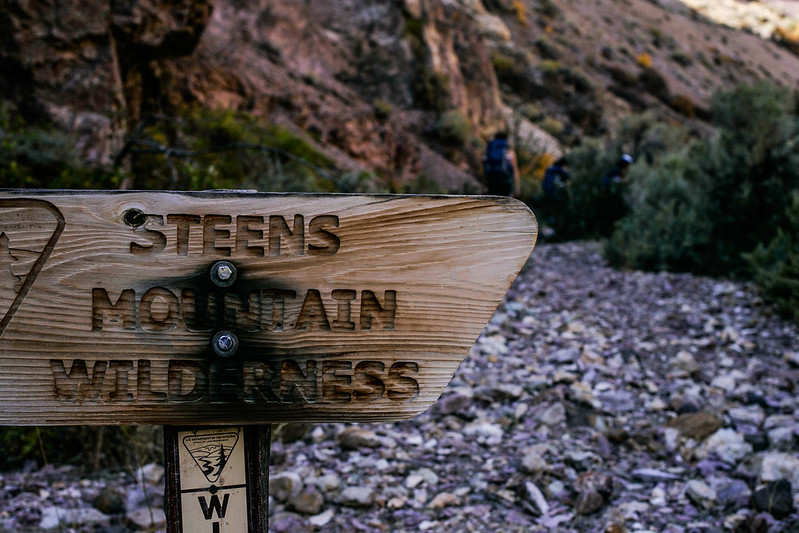 Steens Mountain offers numerous trails hikers will enjoy, featuring stunning landscapes and overlooks.
Wildhorse Lake Trail
This is a 2.5 mile out and back trail from Steens Summit Road. This trail is for moderate skill level and is best hiked from July to October. The trail is steep and has beautiful views. Prepare for wind and cold temperatures at all times of year. Get more trail info here.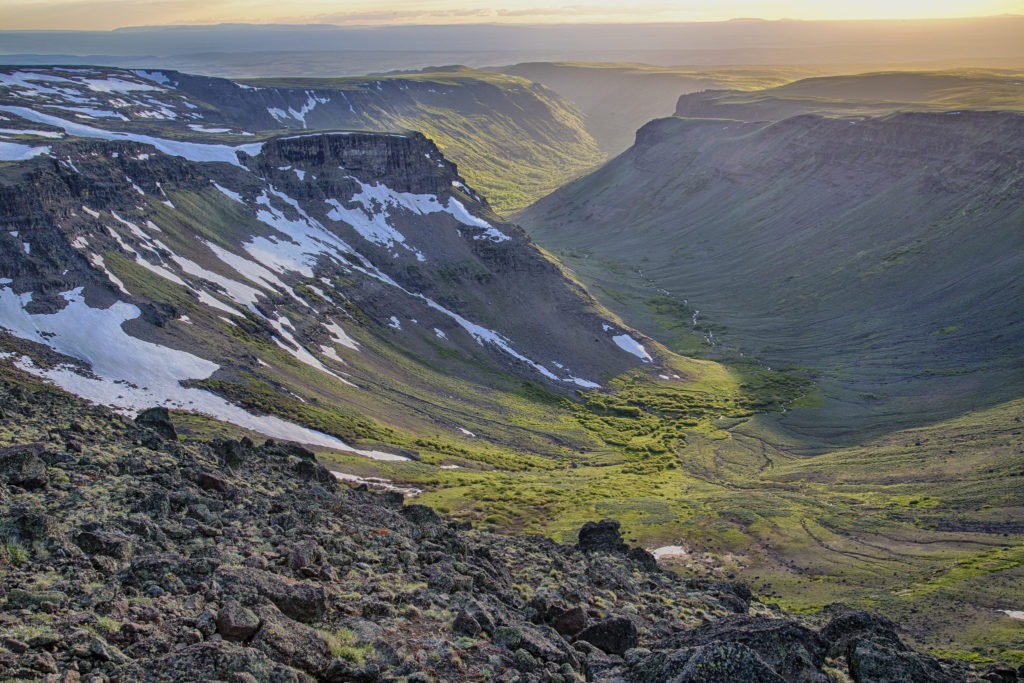 Big Indian Gorge Trail
This is a difficult 16.9 mile out and back backpacking trail featuring a river and three water crossings. This trail is best used from June to October. Get more trail info here.
Steens Mountain Summit Trail
This trail is good for all skill levels, and is a .9 mile out and back trail best used from May to September. Get more trail info here.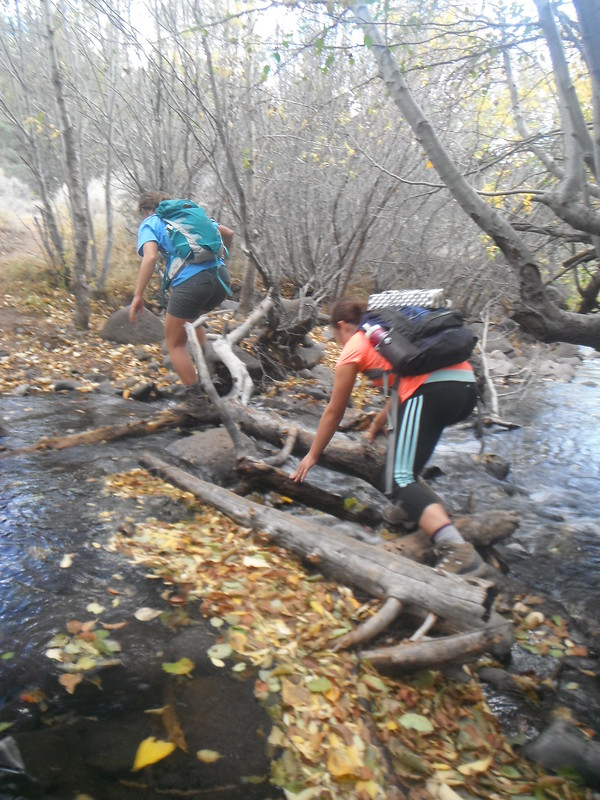 Kiger Gorge Overlook Trail
This .2 mile loop trail is good for all skill levels and has scenic views. Get more trail info here.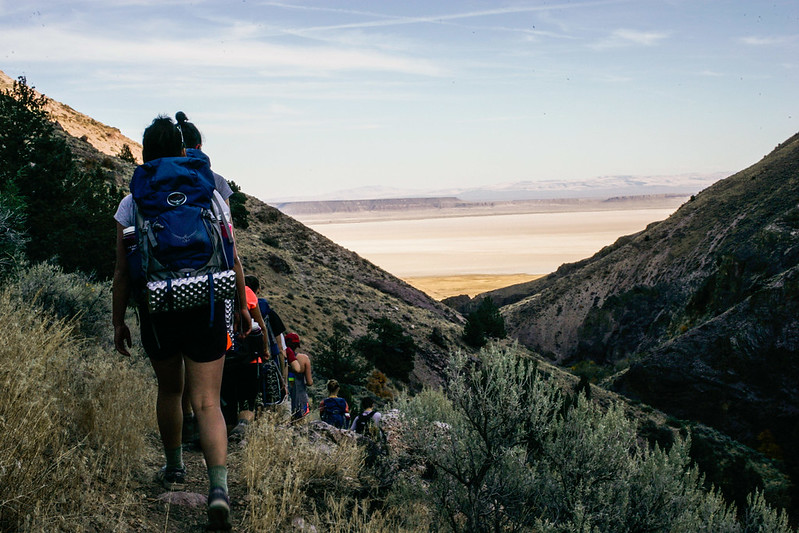 Pike Creek Canyon Trail
Another difficult trail on Steens Mountain is the Pike Creek Canyon Trail. This trail is a 5.6 mile out and back trail.
Hikers report that you are able to pay $10 to the office at Alvord Hot Springs and then get a code for a gate that will allow you to drive .7 miles up the trail to a campsite (camping fee required). Otherwise parking is free off of the main road. Get more trail info here.
Little Blitzen Gorge Trail
Backpackers looking for a longer trail that is rated as moderate will enjoy the Little Blitzen Gorge Trail, which is a 19 mile out and back trail. This trail is best used between April and September. Get more trail info here.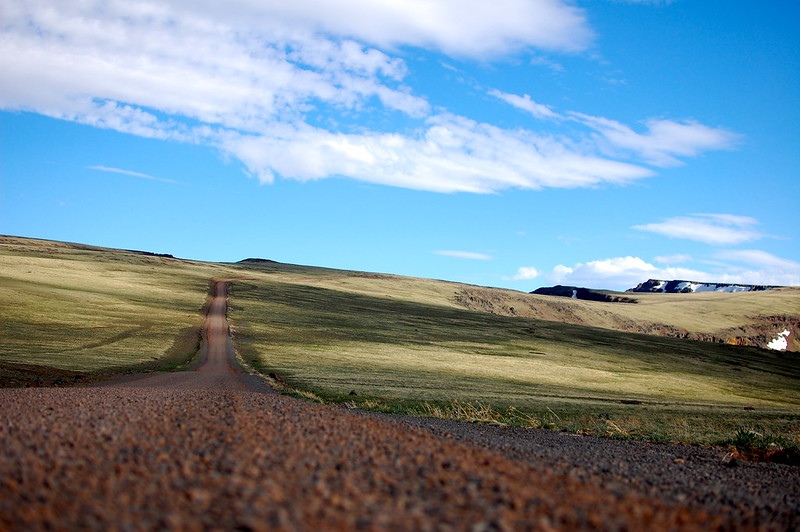 Wild Horses At Steens Mountain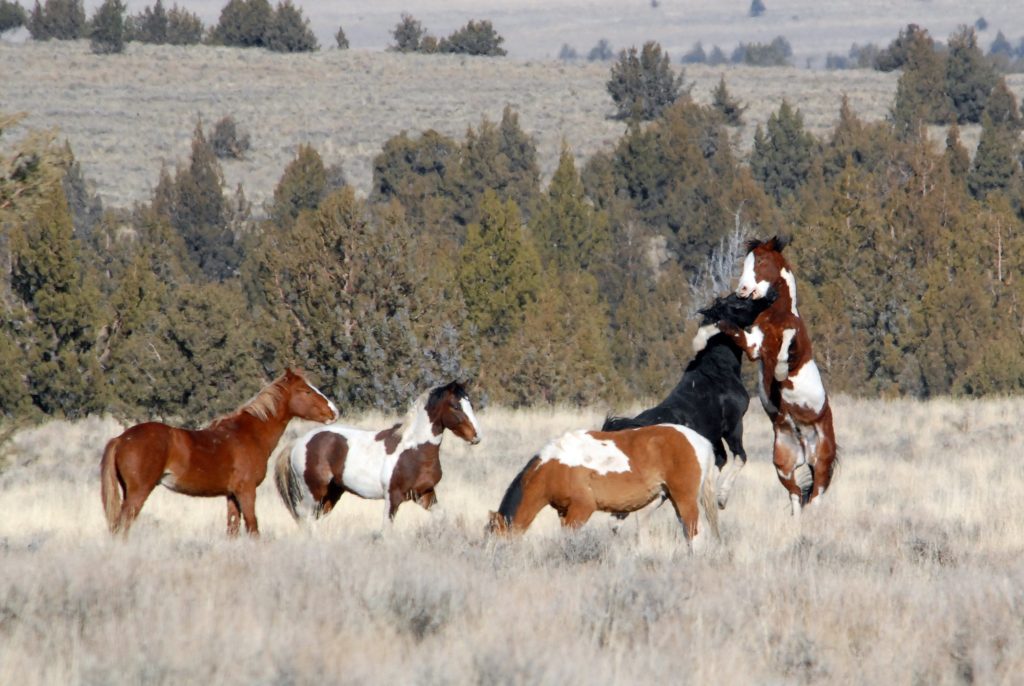 Steens Mountain hid a secret treasure that wasn't discovered until 1977: a herd of gorgeous wild mustangs. This herd are direct descendants of horses that were brought to the New World by 16th century Conquistadors.
The Steens Mountain wilderness is so remote that the herd lived its life undisturbed until a Bureau Of Land Management survey discovered them in 1977.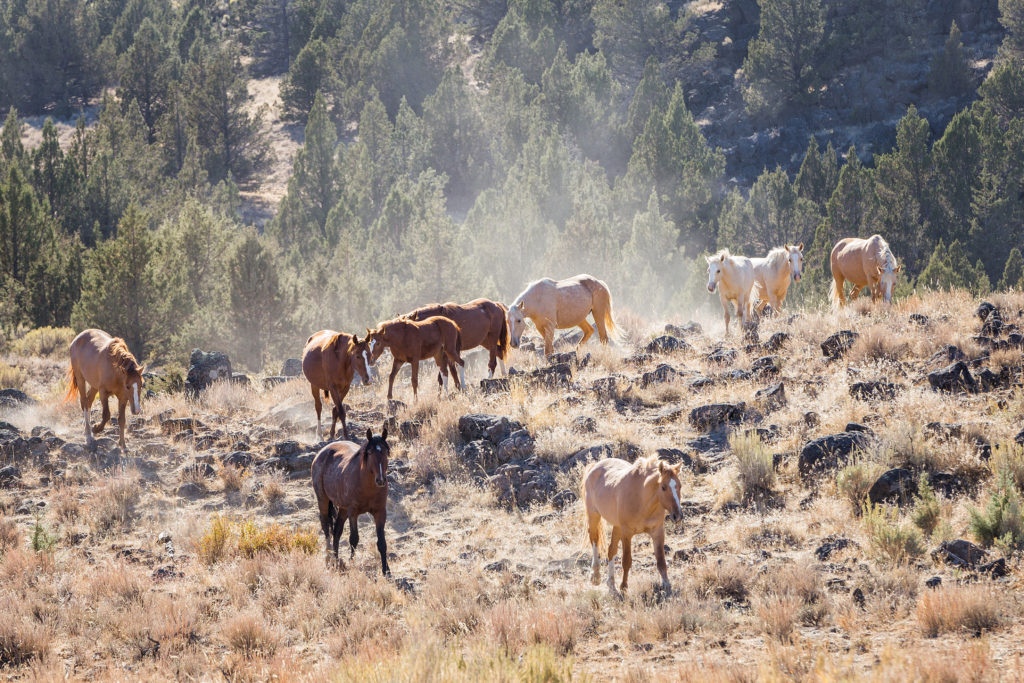 DNA tests were done on the herd and proved these Mustangs are of direct Spanish descent.
If you travel to Steens Mountain, you may get a glimpse of this elusive herd of gorgeous mustangs. You can learn more about the management area for these horses here.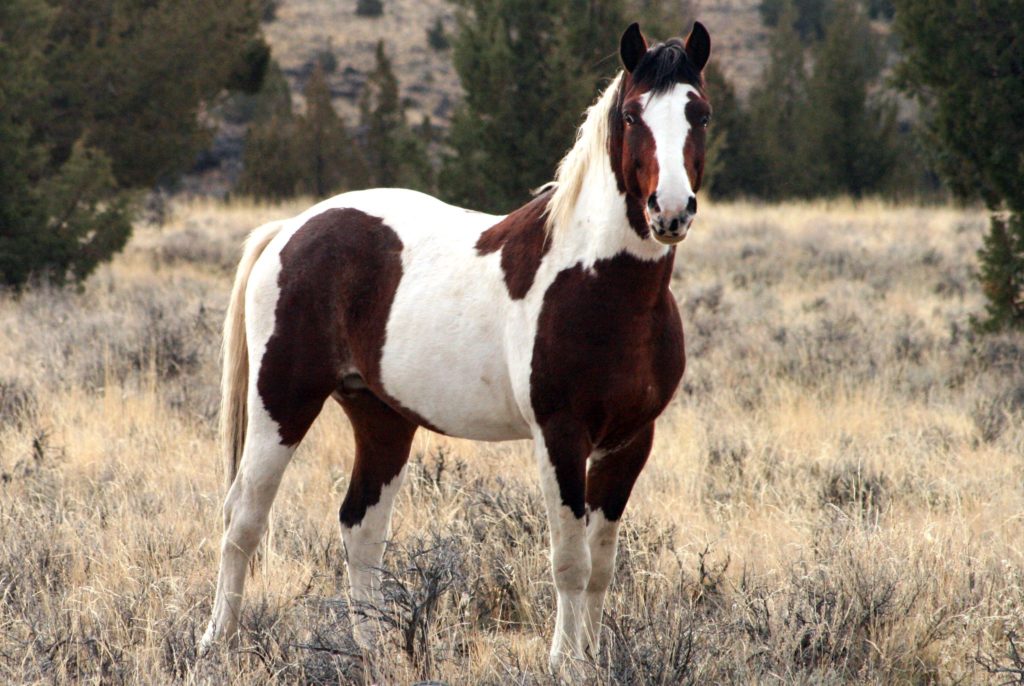 Check out Matt Cook Oregon's trip to find the wild herd in the video below:
A Mystery In The Alvord Desert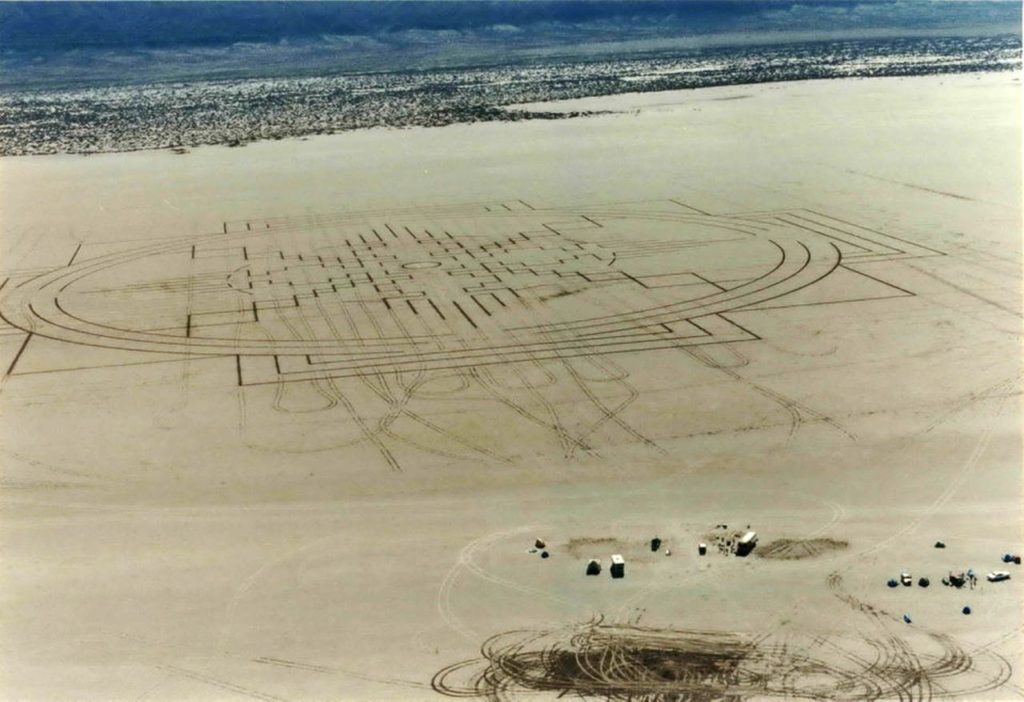 Back in 1990 a mysterious etching appeared in the desert floor in the Mickey Basin. Was it created by man, or aliens? The etching was massive and spotted by air. Officials thought that if it was created by people it must have cost them thousands of dollars as well as high tech equipment and lasers.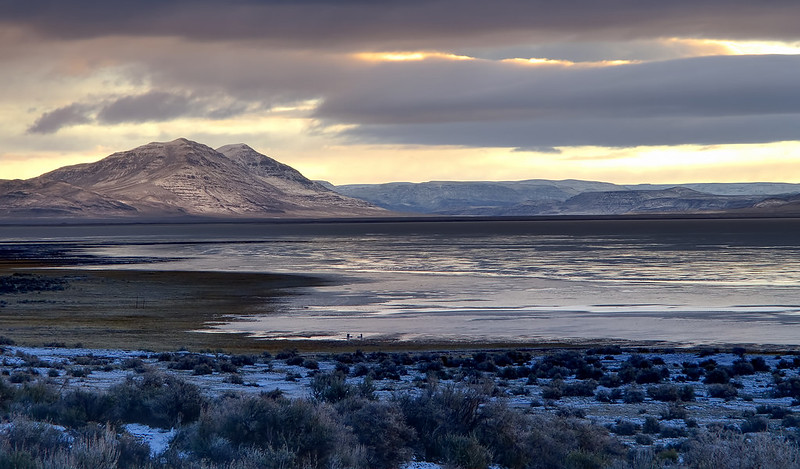 An artist from Iowa came forward and admitted that he had made the etching with sticks, wires, and 12 miles of string. There are still those today that don't believe the mystery has been solved, and that the explanation of how it was made is impossible. Read the full story of this mysterious etching in the Alvord Desert here.
Alvord Desert Weather
FIELDS, South Of Alvord Desert WEATHER
What To Know Before You Go To Steens Mountain And The Alvord Desert Oregon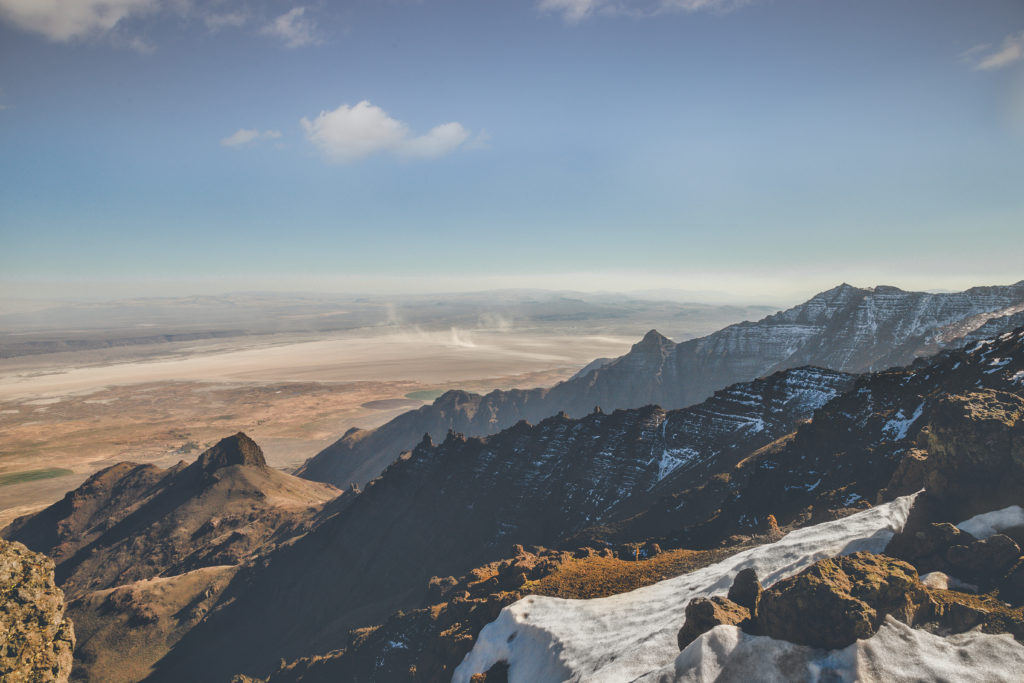 You should only drive on the playa during the dry season so you don't get stuck in the mud.
Not all hot springs in the Alvord Desert are suitable to touch or soak in. Most of the hot springs and bubbling mud you'll see are way too hot to touch and will scald you. The only hot spring you can soak in or touch in the Alvord Desert are the Alvord Hot Springs.
If there is any water on the playa, even distantly, you should not camp on the playa. Only camp on the playa during dry months as the water can move quickly and migrate overnight due to high winds and other factors. People camping on the playa have woken up to find themselves stuck in mud before when the ground was dry when they went to bed.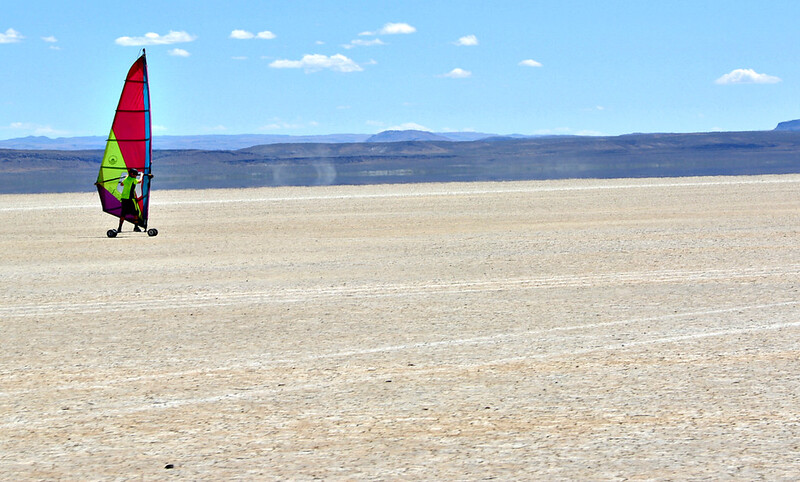 Not all of the Alvord Desert is public land. Some of the desert is private property, and is not fenced. Be sure that you are not trespassing and are only visiting on public lands.
Bring all the gas you'll need as there's not a place to get gas nearby.
There are currently no fires allowed in the Alvord Desert.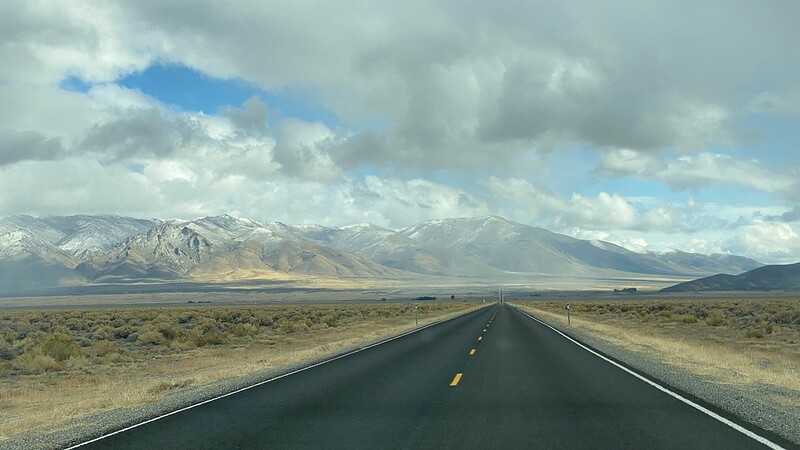 Bring all the water, food, and gas you will need for your trip to Steens Mountain and the Alvord Desert.
Weather changes quickly on the playa, and on Steens Mountain. Always be prepared for inclement weather and freezing temperatures, even in summer months.
On Steens Mountain, there are deep canyons and rocky, rugged slopes. Elevation can change from 4,000 feet to more than 9,000 feet in just a couple of miles.
There is little to no cell service in the area.
Never hike or explore beyond your ability.
This area has ticks and snakes. Be aware of wildlife and try not to walk through tall grasses.
Camping, exploring nature, and hiking are all at-your-own-risk activities. Research your destination and tell someone where you're going, tell you'll return, and follow the 7 principles of Leave No Trace.
Interested in visiting Southeast Oregon? Check out our guide for more things to do in Southeast Oregon here.