The Steens Mountains, located in Southeast Oregon, is a breathtaking wonder that must be seen to be believed. This magnificent range of peaks rises to an elevation of over 9,700 feet and stretches over 50 miles, offering visitors endless opportunities to explore its beauty. The Steens are known for their unique geology, stunning scenery, and incredible diversity of wildlife.
It's an Eastern Oregon land of remote nature: sagebrush, rocky landscape, hot springs, antelope, wild rivers, and glacier-carved gorges. In fact, it's safe to say that the 52-mile Steens Mountain Backcountry is one of my favorite places on Earth.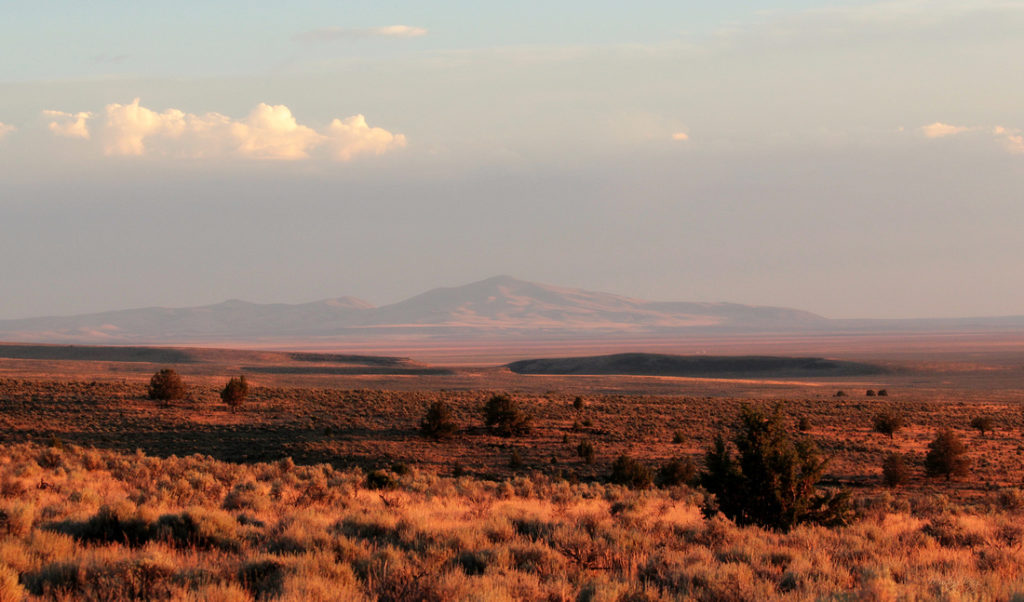 The Incredible Steens Mountain Wilderness Area
This is a land of wonder. Harney County itself is similar in total area to the state of New Jersey, yet its population as of 2019 was just under 7,500 people, making it the perfect place to truly get away from it all.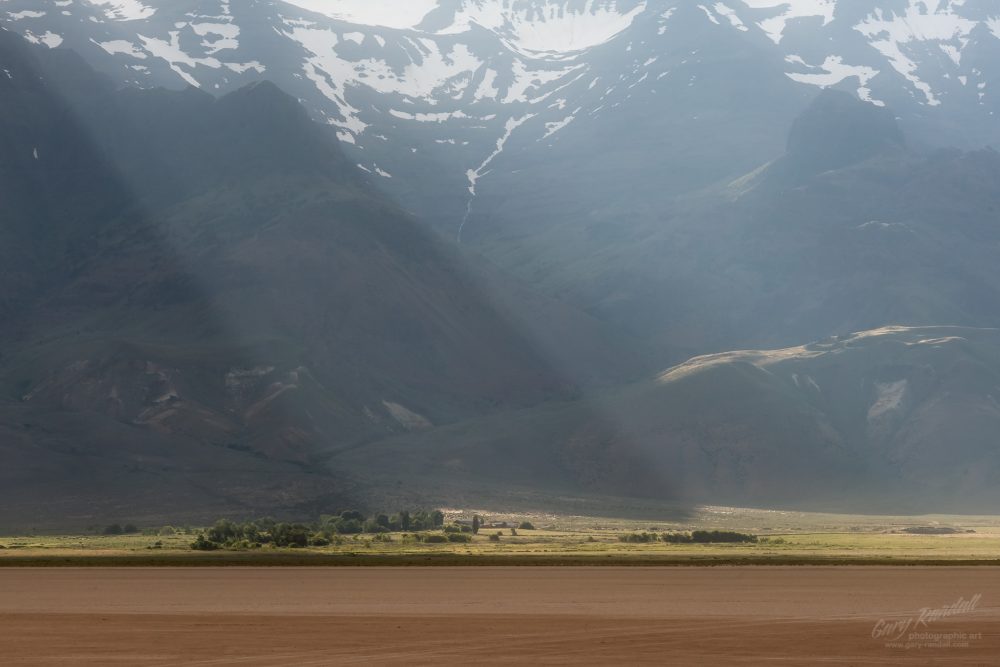 The Steens Mountains offer visitors an unforgettable wilderness experience that's hard to come by in the modern world. The rugged mountain territory is dotted with picturesque alpine meadows, pristine lakes, and crystal-clear streams. Hiking trails wind through the mountains, offering visitors a chance to explore the range's beauty up close. The Steens are also home to a diverse array of wildlife, including bighorn sheep, pronghorns, mule deer, and mountain goats. The Steens Mountains are a paradise for nature lovers and outdoor enthusiasts alike.
---
Related: Oregon's Owyhee Canyonlands Are a Geologic Masterpiece
---
One of the most spectacular features of the Steens Mountain Area is the sheer cliffs that rise above the Alvord Desert. These cliffs, known as the Steens Rim, offer breathtaking views of the surrounding landscape and create an unforgettable vista.

The Role of Steens Mountain Cooperative Management
Here the area is controlled by The Steens Mountain Cooperative Management and Protection Area (CMPA) and consists of nearly 500,000 acres of public and private lands offering diverse scenic and recreational experiences. It's a unique partnership between local ranchers and the government, allowing for federally managed wilderness areas in conjunction with grazing rights for livestock. In 2000, the United States Congress designated the Steens Mountain Wilderness.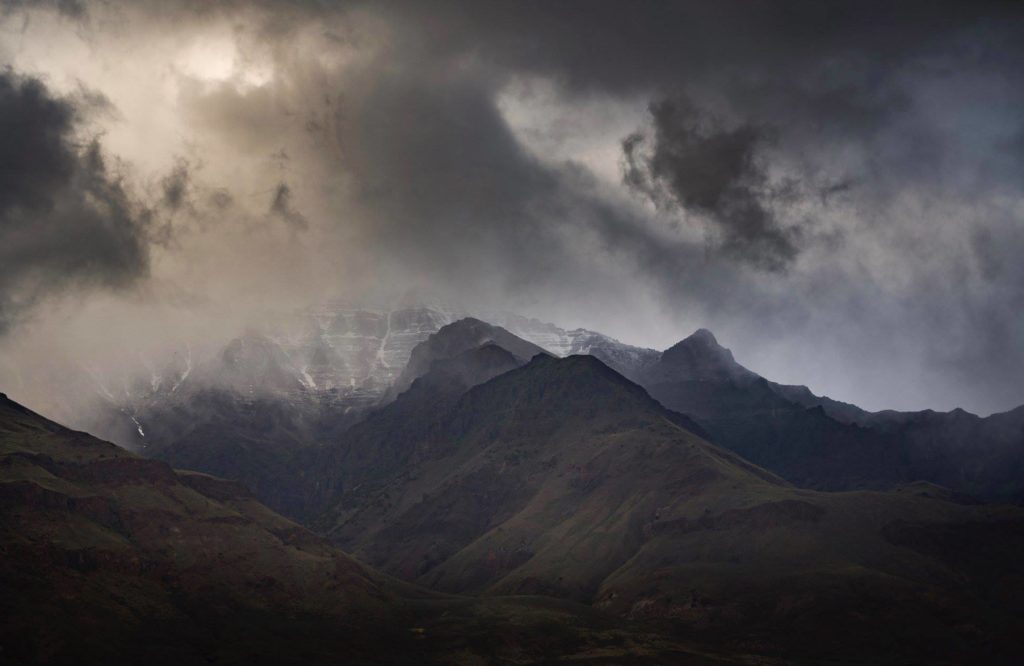 A Truly Unique Landscape in Oregon's High Desert
Steens Mountain is the tallest mountain in southeastern Oregon and the largest fault-block mountain in the northern Great Basin. It towers 9,733 feet above sea level and stretches over 40 miles long. Its diverse topography and range of elevation zones create a variety of habitats and vegetation communities, from sagebrush steppe and juniper trees at lower elevations to groves of quaking aspen and mountain mahogany at mid-elevations and hardy subalpine perennials near the rocky summit.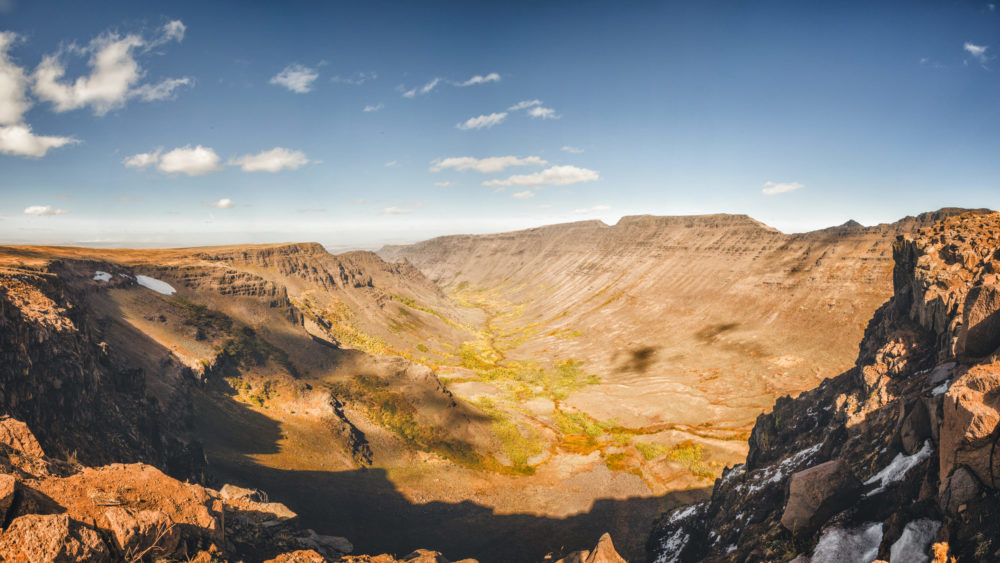 Species of wildflowers grow here and nowhere else in the world: The Steens Mountain Thistle, Steens Mountain Paintbrush, and Steens Mountain Penstemon.
Rocky Mountain elk, mule deer, mountain lion, bighorn sheep, and pronghorn antelope make this vast landscape of southeast Oregon their home. Migratory birds traveling the Pacific Flyway use Harney County as a rest and refueling stop. Visitors can also spend hours watching the amazing, breathtaking antics of raptors as they soar and dive in the high mountain wind currents.
Steens Mountain also has a rich human history, dating back to hunter-gatherers in the late Ice Age and continuing with livestock ranchers in the nineteenth and twentieth centuries.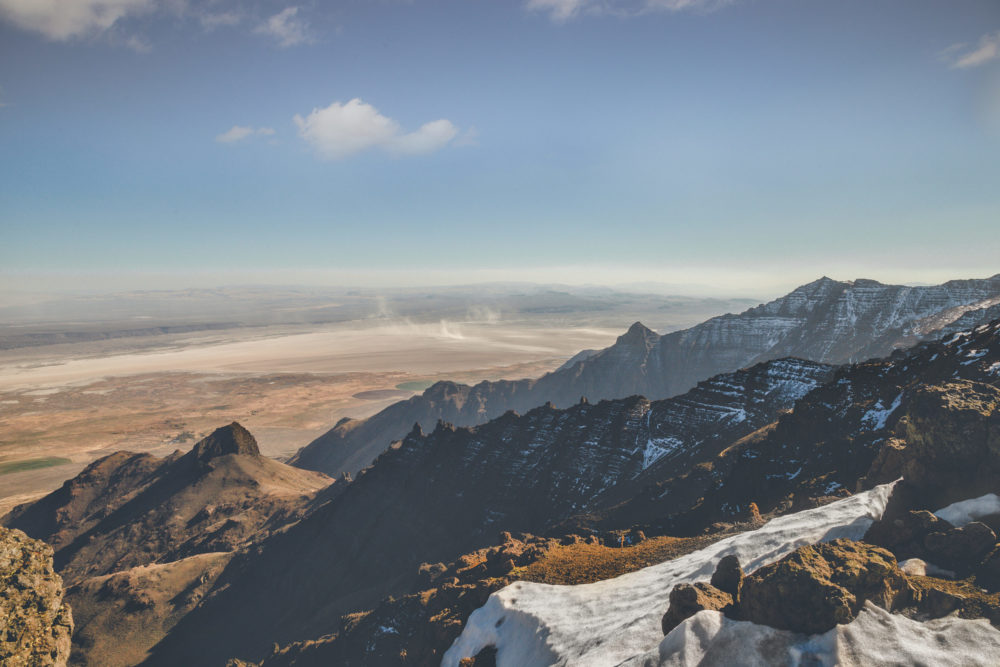 During the late Miocene Epoch, between fifteen and eight million years ago, basalt flows accumulated in layer-cake fashion to create the Steens Mountain Basalts. The Pliocene Epoch, from seven to four million years ago, saw significant geological stress on southeastern Oregon's basalt flows, leading to deep canyons and a basin & range terrain.
The east face of Steens Mountain is steep, while the west slope is a gradual incline, allowing for a seventeen-mile-long road to the summit from Frenchglen. During the Pleistocene Epoch, glaciers carved out the mountain's dramatic canyons, including Kiger Gorge, Little Blitzen Gorge, and Big Indian Gorge.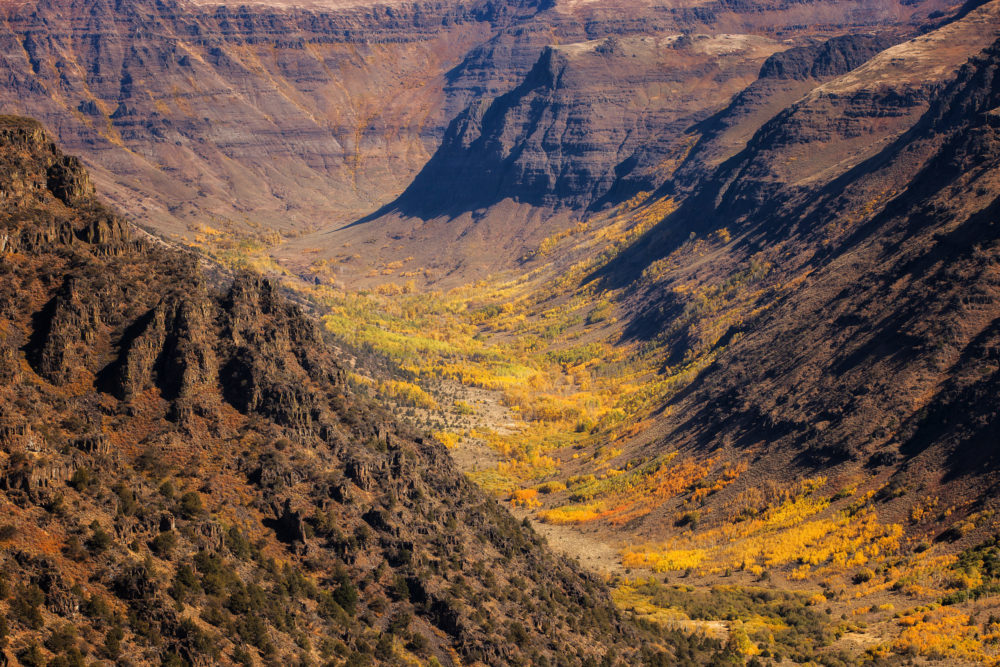 Steens Mountain: What to See and Do
Endless outdoor activities await visitors to the Steens Mountain area. Go at it alone or among groups of friends and family. There are also several private outfitters in the area, ready to guide you on your Steens Mountain Wilderness adventure.
Hiking and Backpacking
Big Indian Gorge Trail
This is a 13-mile round-trip hike that offers spectacular views of the surrounding landscape. The trail starts at the South Steens Campground and climbs over 3,000 feet in elevation to reach the head of the gorge. Along the way, hikers will encounter a diverse range of terrain, from lush meadows and groves of aspen trees to rocky outcroppings and steep switchbacks.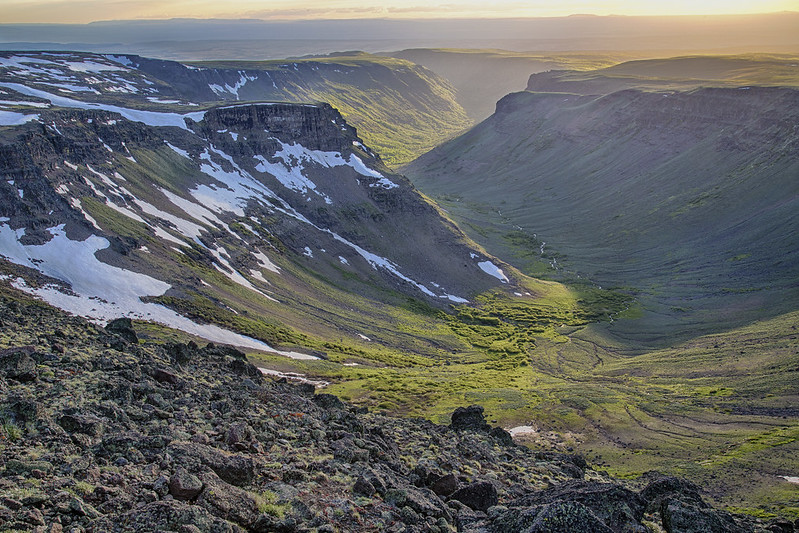 This is a challenging hike that requires a moderate to high level of fitness and experience in backcountry hiking. The trail is not recommended for beginners, and hikers should come prepared with plenty of water, food, and appropriate hiking gear.
Little Blitzen Gorge Trail
The trailhead for the Little Blitzen Gorge Trail is located at the Fish Lake Campground and follows the Little Blitzen River upstream for approximately 3.5 miles. The trail is relatively easy at the beginning, with a gentle grade and well-maintained path. However, as hikers progress up the canyon, the trail becomes more challenging, with rocky slopes, steep ascents, and narrow paths along the edge of the river.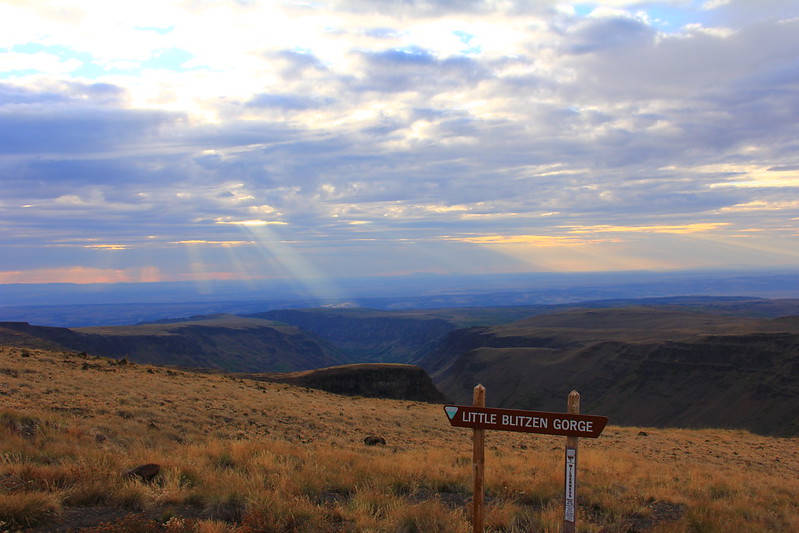 Pike Creek Canyon Trail
Following an old mining track for 1.4 miles up the canyon, hikers can witness stunning views of the Alvord Desert playa below and rugged rock narrows adorned with wildflowers. However, two creek crossings may pose a challenge in early spring and after summer thunderstorms. Along the trail, hikers will discover an old cabin and mine on their way to the upper Pike Creek drainage. Total out-and-back is 6.8 miles.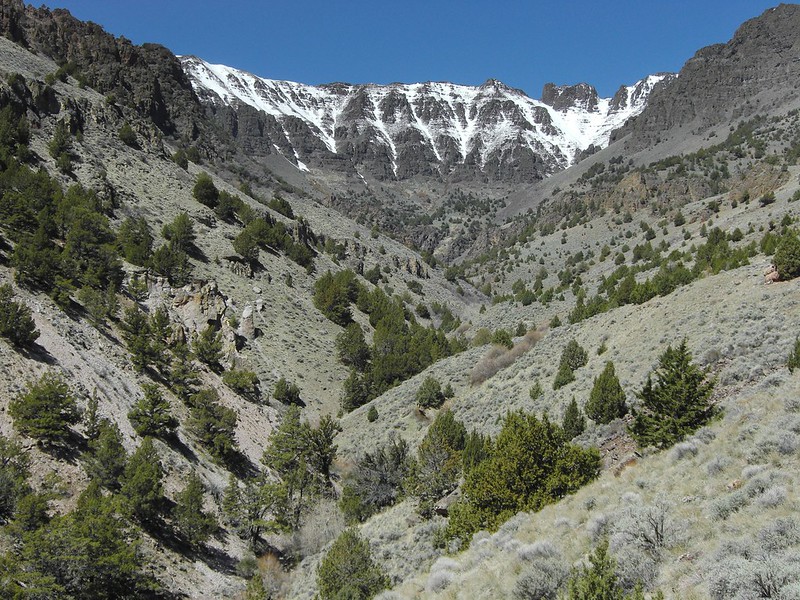 For more adventurous hikers, bushwhacking along the canyon's right-hand slope for another 1.3 miles leads to the creek's forks.
Be sure to check in at the Alvord Hot Springs to pay the required fee for day-use parking. More information HERE.
Levi Brinkley Memorial Trail
Named for a ranch hand who lost his life in a horseback riding accident in the 1930s, this hike is located on the Riddle Brothers Ranch. The Levi Brinkley Memorial Trail is a 2.5-mile loop trail that takes hikers through a variety of terrain, including grassy meadows, wooded areas, and along the banks of the Donner und Blitzen River. Along the way, hikers can enjoy stunning views of the surrounding landscape, including the rolling hills of the ranch and the river.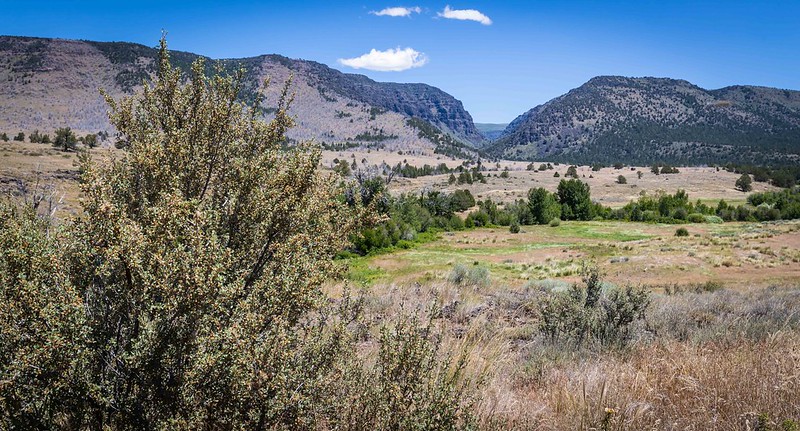 The trail is open to hikers year-round and is suitable for hikers of all skill levels. The trail is also popular with birdwatchers, as the ranch is home to a diverse array of bird species, including bald eagles, osprey, and great blue herons.
Wildhorse Lake Trail
The trailhead for the Wildhorse Lake Trail is a 2.5-mile out-and-back hike located off Steens Summit Road. The trail is relatively easy at the beginning, with a gentle grade and well-maintained path. However, as hikers approach the lake, the trail becomes more challenging, with rocky terrain and steep ascents, but with the reward of the sparkling lake at the end.
Visit the Nearby Historic P Ranch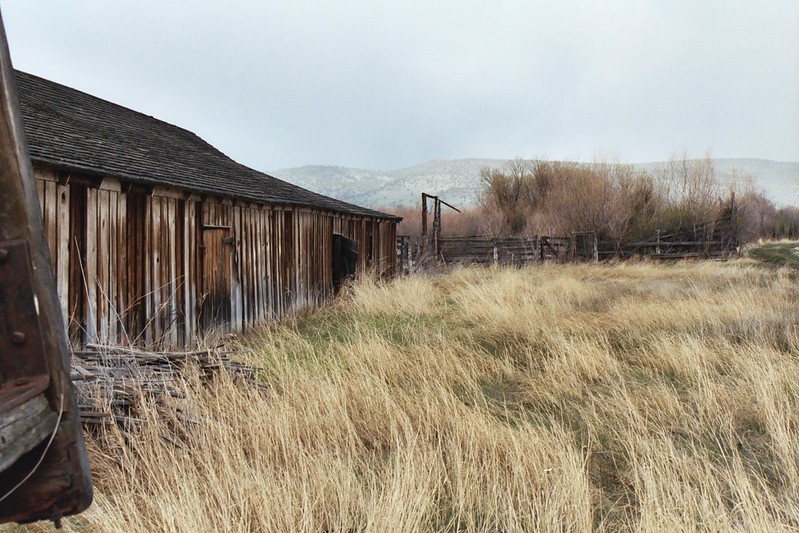 From 1872 to 1897, settler Pete French was busy building a cattle empire on the west side of Steens Mountain. You can still see some of the remaining buildings from his original ranch on the property.
Explore the Malheur National Wildlife Refuge
The Malheur National Wildlife Refuge, located in southeastern Oregon, is a stunningly beautiful expanse of protected land that showcases the unique wildlife and natural beauty of the region. Covering more than 187,000 acres, the refuge provides a haven for a wide variety of wildlife species, including over 320 bird species, as well as mammals, reptiles, and fish.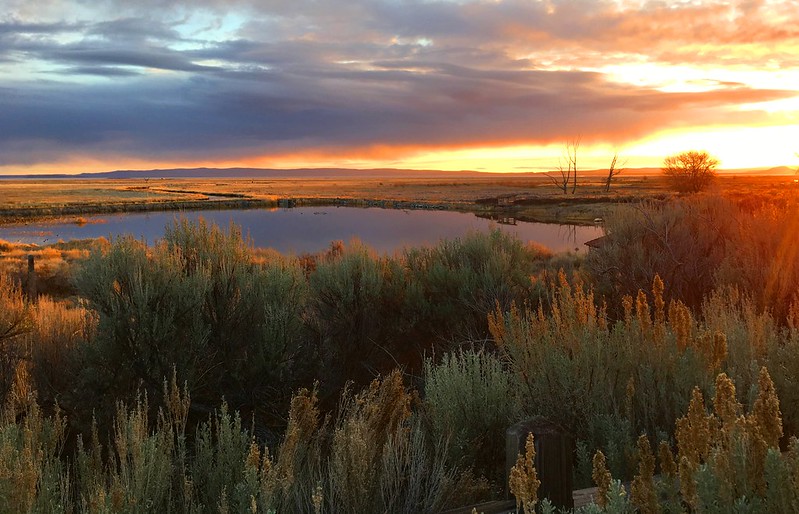 The refuge is home to one of the most diverse bird populations in the United States, making it a must-visit destination for birdwatchers and nature enthusiasts alike. The wetlands, lakes, and grasslands within the refuge provide habitats for migrating birds and those who call the area home year-round. The refuge also plays a crucial role in the conservation of endangered species, such as the greater sandhill crane and the western snowy plover.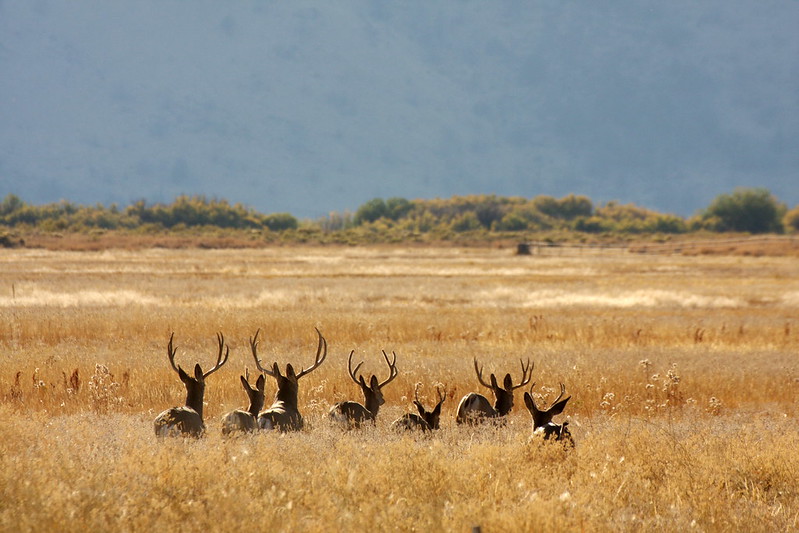 The Malheur National Wildlife Refuge is not only a place of natural wonder but also a place of rich cultural history. The refuge is home to numerous Native American sites, including the Paiute Indian Museum, which provides a glimpse into the Paiute way of life. The area also played a significant role in the settlement of the American West, with historic ranches and mining sites scattered throughout the region.
Visit the Pete French Round Barn State Heritage Site while you're exploring the refuge.
Get Close With Wild Kiger Mustangs
Horses have been present in the American West since the 1500s when they arrived with Spanish explorers. Many escaped or were released by their owners, and in 1977 it was discovered that this unique breed of horse carried the DNA of the Spanish horses brought to the Americas in the 17th century. Today they are protected by the Wild and Free-Roaming Horse and Burro Act.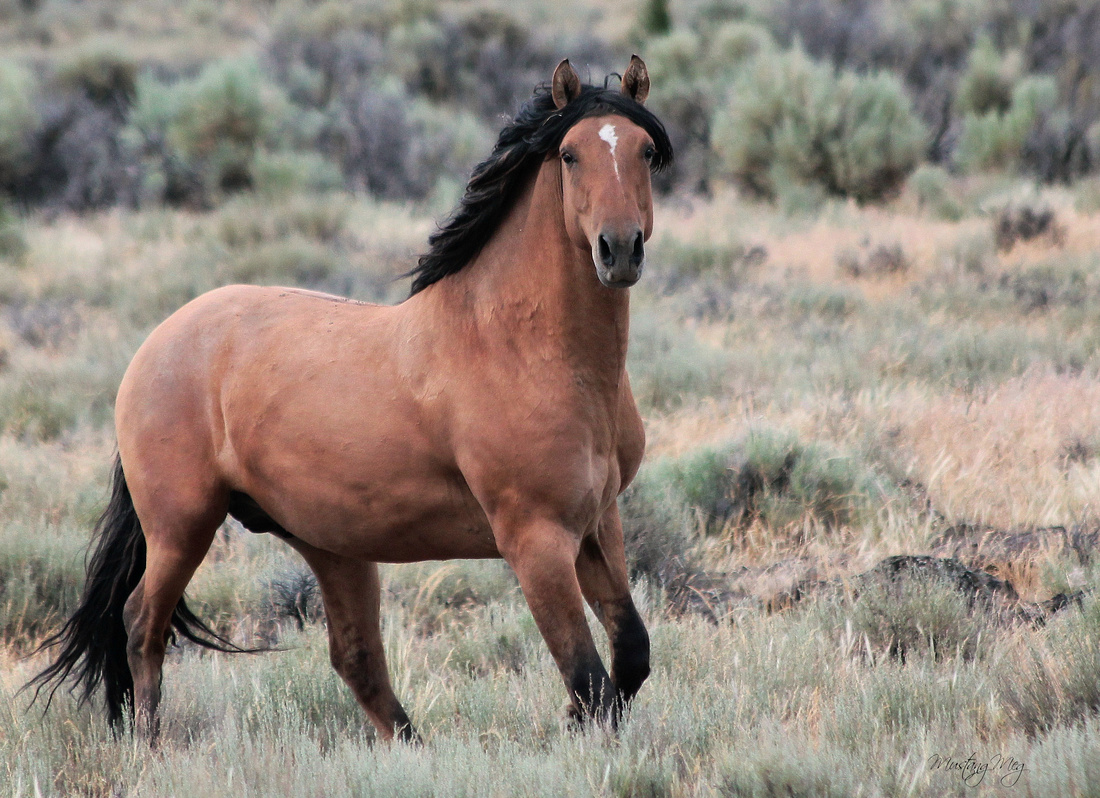 One of the best ways to view the wild horse bands is by taking the Steens Mountain Loop Road, which winds up the mountain and passes both the Kiger Gorge and East Rim Viewpoints before dropping again into the high desert savannah. Along this drive, you'll find watering holes, Kiger Mustangs, and other mixed breeds of horses in all colors.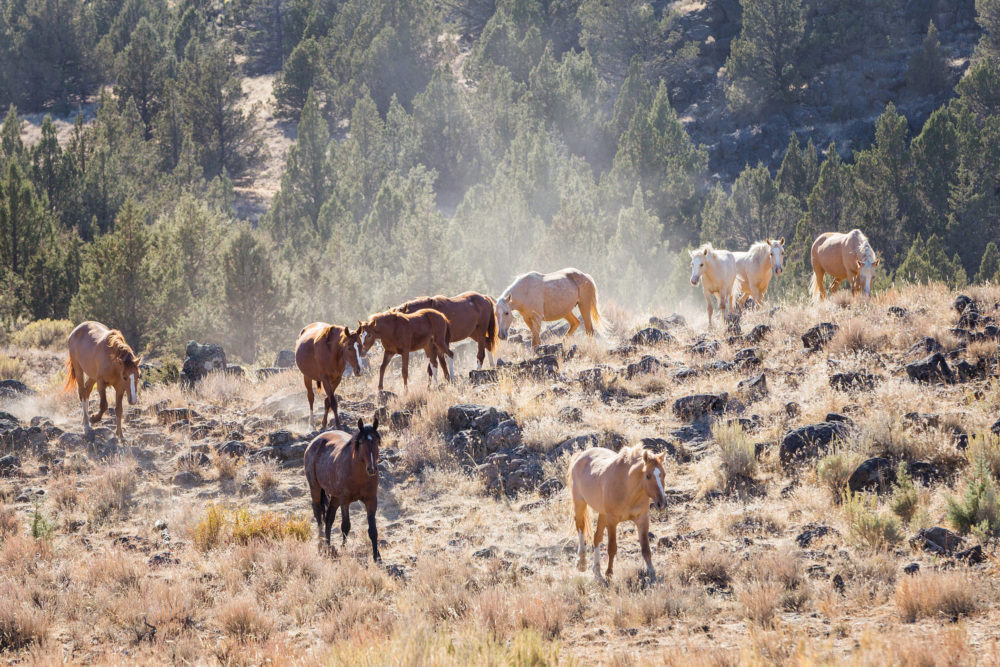 Remember that these are wild animals. While there are few gates and fences to encounter, horses here are used to being viewed by humans but are also immensely strong and unpredictable. Use caution and respect all wildlife. This is their turf, not ours.
Fish the Donner und Blitzen River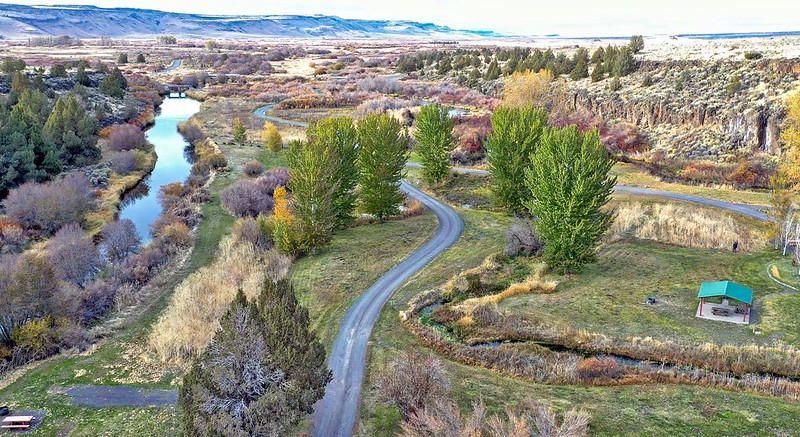 This scenic river is a renowned fishing destination in Oregon, where anglers can catch redband trout, a native species commonly found in the river's good stream habitat and high-quality water. The river system is known for being one of the state's finest wild trout streams, attracting anglers from far and wide who enjoy the challenge of catching mountain whitefish, Malheur mottled sculpin, and longnose dace, above Page Springs Dam.
---
Related: Wallowa Lake, Oregon in 2023: Your Ultimate Outdoor Destination
---
Get Lost in the Alvord Desert and Take a Dip in the Hot Springs
Oregon's Alvord Desert is a vast, remote, and incredibly unique landscape that covers more than 84 square miles. The desert itself is a dry lake bed or "playa", that was formed by volcanic activity and is now a vast expanse of cracked and desolate earth.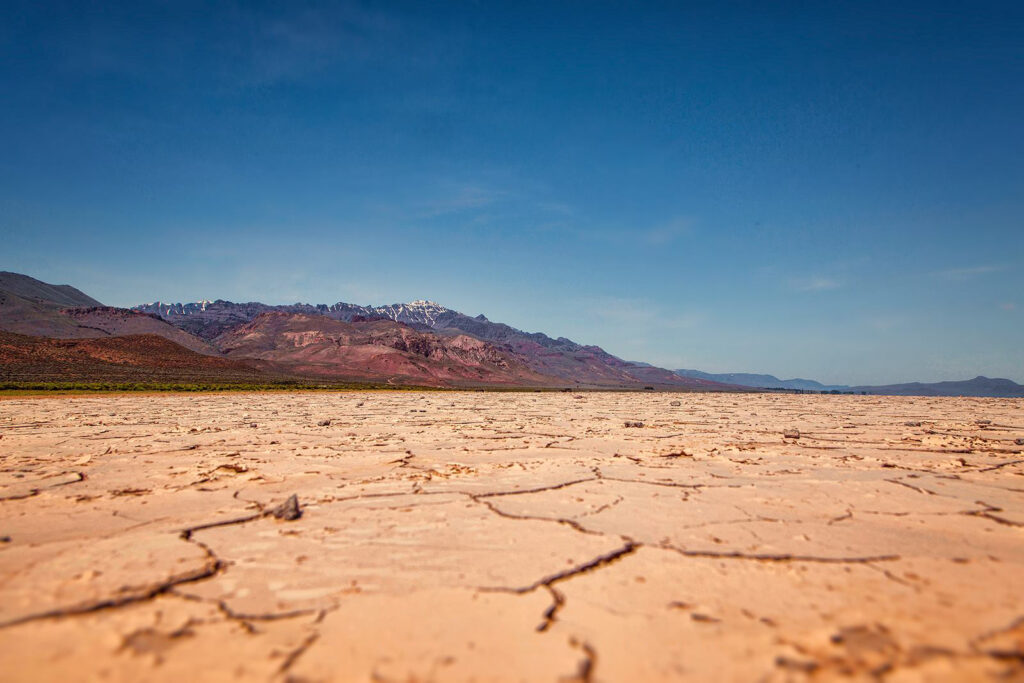 Despite its harsh and unforgiving environment, the desert is also home to natural hot springs that offer a relaxing and rejuvenating escape from the rugged terrain. The hot springs are located along the eastern edge of the desert and provide visitors with stunning views of the surrounding mountains and the star-filled night sky.
---
Related: Your 2023 Guide to the Alvord Desert
---
Take in the Historic Riddle Brothers Ranch
The ranch has been designated as a National Historic District and contains beautiful rustic examples of early pioneer structures, carefully preserved by the Bureau of Land Management. At over 1,200 acres, there's plenty to do here. Visitors enjoy exploring the historic ranch buildings, hiking, fishing, horseback riding, and photography.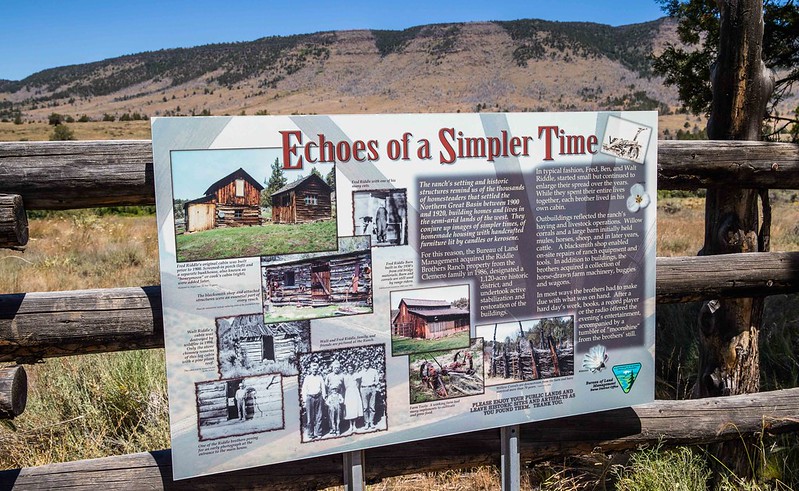 The Riddle Brothers Ranch is located off the Steens Mountain Loop Road, and the turnoff is approximately 18 miles from the State Highway 205 junction.
Steens Mountain: Where To Stay
Camping
South Steens Family & Equestrian Campgrounds
The South Steens Campgrounds are made up of two separate areas, one 36-site for families or solo camping, and one 15-site horse camp with corrals. Amenities include vault toilets, water, picnic tables, and grills.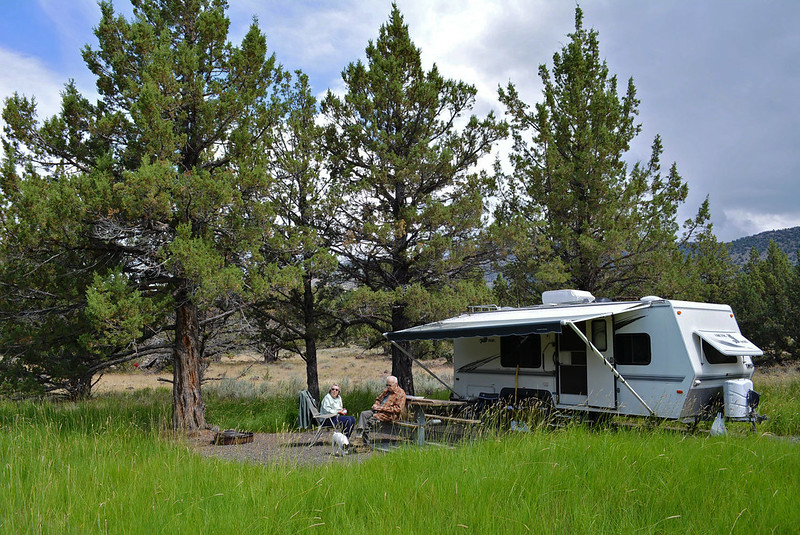 Fish Lake Campground
This camping area is located within the Steens Mountain Cooperative Management and Protective Area at an elevation of 7,400 ft. There are 23 campsites with picnic tables and fire grates, an ADA-accessible restroom, and potable drinking water.
Mann Lake
The Bureau of Land Management campsites at Mann Lake are for those who enjoy a no-fee, primitive camping experience with access to fishing. You'll find first-come, first-serve pull-ins with access to vault toilets, lake trout, and expansive views.
Jackman Park Campground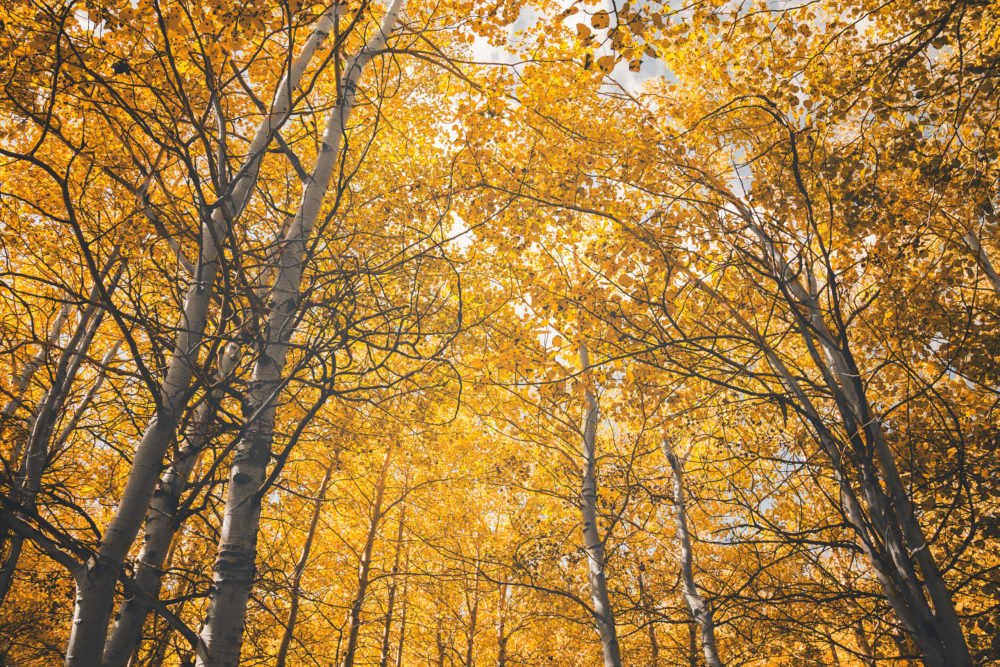 Just a few miles from Fish Lake Campground, this site is nestled in beautiful aspen groves that will treat you to gorgeous fall colors in the autumn. There are 6 campsites with picnic tables, fire grates, and vault toilets; first come, first serve.
---
Related: The Best Camping in Oregon: Our Top Campgrounds For 2023
---
Page Springs Campground
This lovely campground is covered by cottonwood and juniper trees, and some sites back up to the peaceful Donner und Blitzen River. There are 36 campsites for RVs or tents, picnic tables, fire pits, and ample restroom access. All sites are available on a first-come, first-served basis. No reservations are accepted.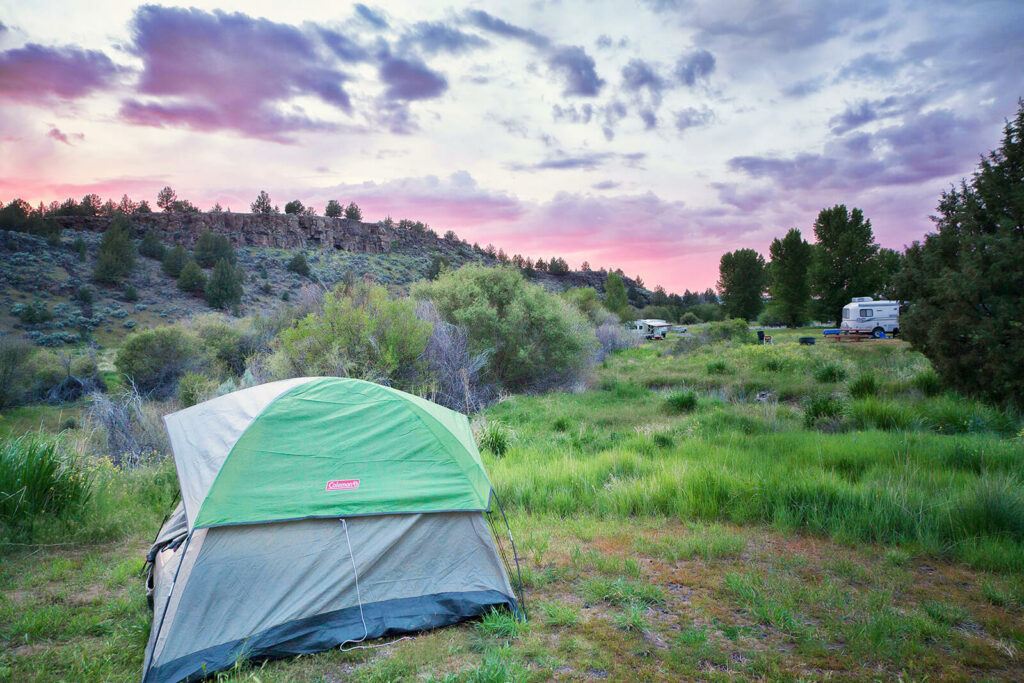 Lodging
The Frenchglen Hotel
This charming and rustic historic hotel was built in 1916 and has been serving visitors to the region ever since. The Frenchglen Hotel is listed on the National Register of Historic Places and has been carefully preserved to maintain its original charm. The hotel features 12 guest rooms, each furnished with period antiques and decor.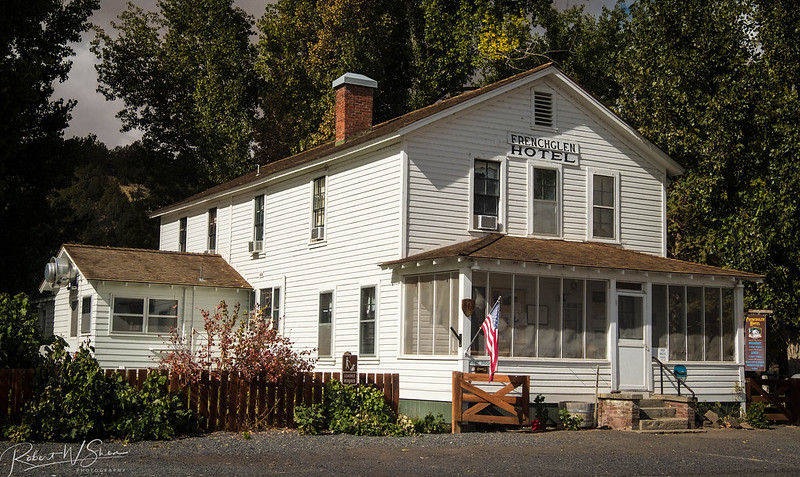 The rooms are cozy and comfortable, with no TVs or phones, which encourages overnight guests to disconnect from the modern world and enjoy the peace and tranquility of the surrounding landscape.
Steens Mountain Wilderness Resort
This family-owned and operated resort's accommodations include cabins, RV sites, and tent camping sites. The cabins are rustic yet comfortable and come equipped with basic amenities like beds, linens, and a kitchenette. The RV sites are spacious and offer full hookups, and the tent camping sites are located in a beautiful meadow and offer beautiful views of the surrounding landscape.
---
Related: Camping Near Bend, Oregon: Discover the Best RV Parks and Campgrounds
---
Know Before You Go
The best time to visit The Steens is in July-October. Snow gates may be closed to road access during the rest of the year. Always obey road closure signs and respect private property.
US 205 is the only paved highway. High-clearance or 4×4 vehicles are strongly recommended for primitive, rugged mountain roads and rough terrain, including the steep and rocky portion of the Steens Mountain Loop Road near South Steens Campground. The rest of the Steens Mountain Loop Road can accommodate passenger cars at lower speeds.
Cell phone service is limited, as are stores and gas stations. Fuel up completely before attempting the drive.
Water is also scarce. We recommend bringing plenty of food and hydrating liquid along with you.
Temperatures here can range from freezing to over 100 degrees, and winds can be extremely strong with the possibility of sudden lightning storms. Please plan accordingly.
Much of southeast Oregon is open range. Be alert, drive cautiously, and plan to share roadways with cattle, deer, elk, antelope, wild horses, and rabbits. During the Spring and Summer months, ticks, mosquitos, and rattlesnakes are present in various areas. Always be aware of your surroundings, and carry insect repellant.
More Info on Steens Mountain and Wild Horse Bands