If you're a fan of the Grand Canyon but are looking for a similar experience closer to home, the
Owyhee Canyonlands
in
Eastern Oregon
are just what you're looking for. This stunning natural wonder offers a rugged and untamed landscape that is sure to leave a lasting impression. Whether you're a seasoned hiker or just enjoy scenic drives, the Owyhee Canyonlands is an outdoor enthusiast's dream come true.
Owyhee Canyonlands: The Grand Canyon of Eastern Oregon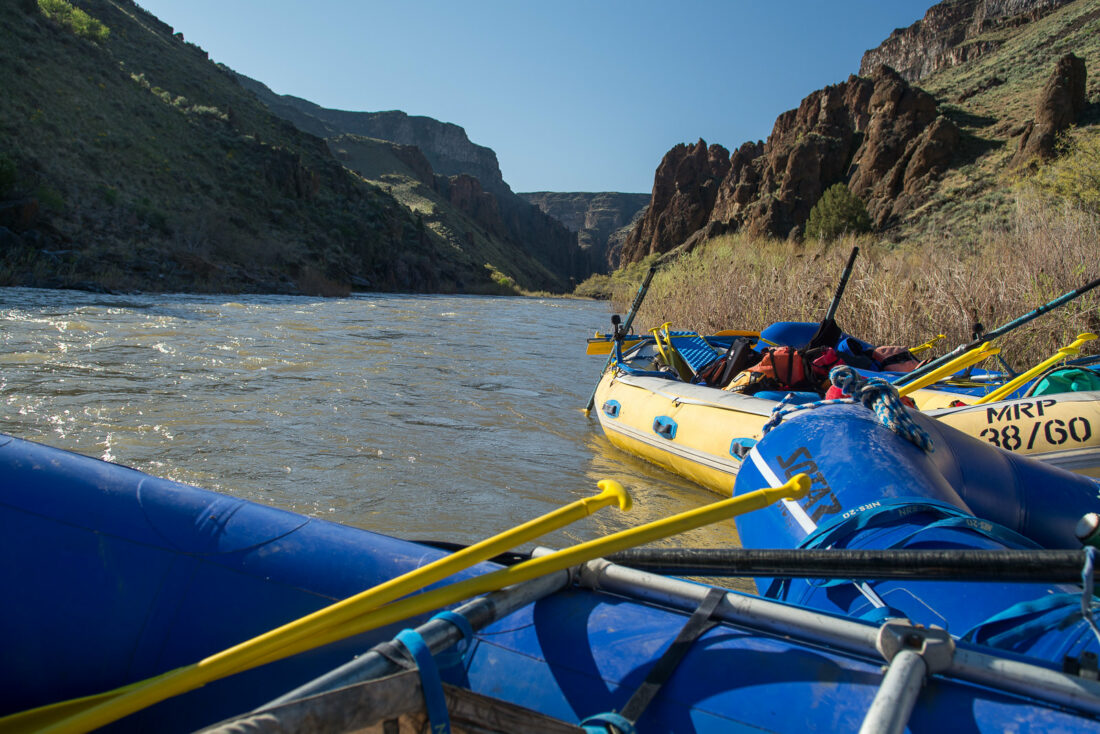 Located in the southeastern corner of the state, the Owyhee Canyonlands are a remote and virtually undiscovered area that covers over 5 million acres of Oregon, Idaho, and Nevada. This vast landscape is characterized by rugged cliffs, deep gorges, and a diverse range of flora and fauna. The area is home to a variety of wildlife, including bighorn sheep, pronghorns, and several species of birds of prey. It's also an awesome place for bird watching, with over 200 species of birds known to reside in the area.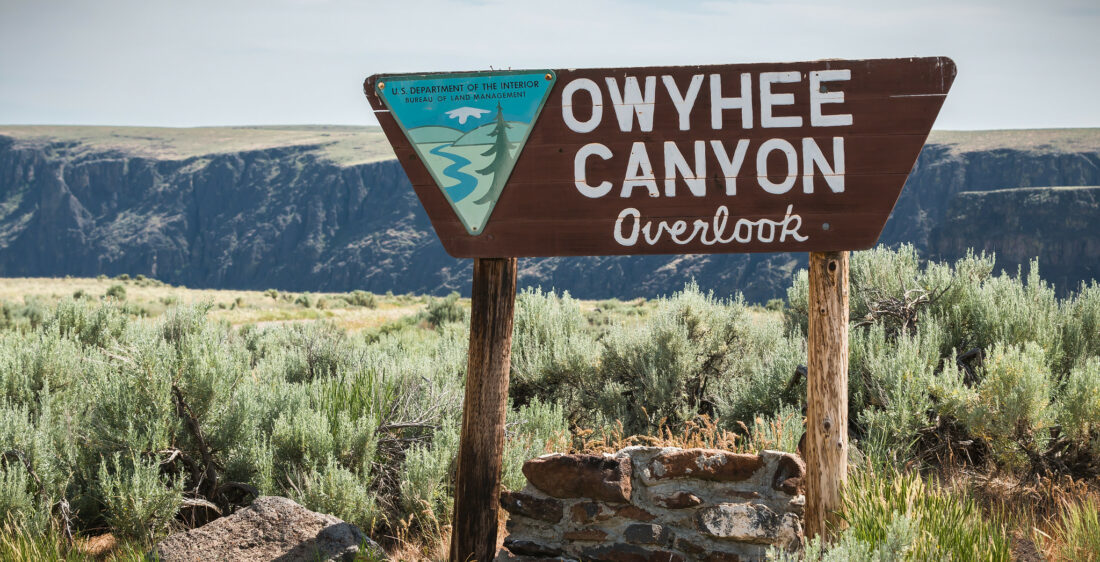 One of the highlights of the Owyhee Canyonlands is the unique geological features that can be found here. The area is a result of millions of years of erosion, and the cliffs and gorges that we see today are a testament to the power of water and wind. The Owyhee River has carved deep canyons into the volcanic basalt, creating a dramatic and unique landscape that is a must-see for anyone visiting the area.
Sign up for monthly emails full of local travel inspiration and fun trip ideas. In each newsletter we'll share upcoming events, new things to do, hot dining spots and great travel ideas.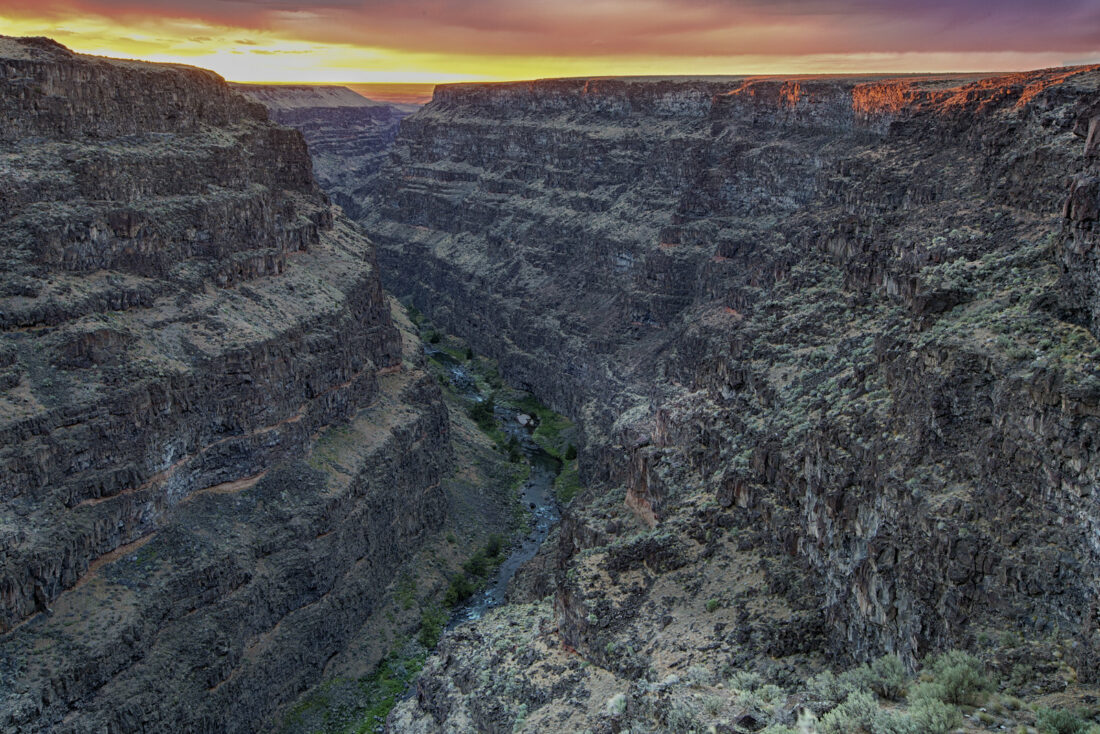 The Owyhee Canyonlands are located near the small Eastern Oregon towns of Ontario and Jordan Valley, which offer all the amenities for visitors, including motels, restaurants, and gas. These towns are also a great starting point for exploring the area and offer a glimpse into the rural way of life in Eastern Oregon.
If you're looking for a more adventurous experience, there are several options for hiking and camping in the Owyhee Canyonlands. There are several well-established trails in the area, including the Owyhee Uplands Backcountry Byway, which provides scenic views of the canyonlands and the surrounding desert. There are also several backcountry campsites available for those who want to spend the night in the wilderness.
Stargazing is always incredible here. There's very little light pollution from nearby cities, so viewing and photographing the night sky is spectacular.

Leslie Gulch is another popular destination in the Owyhee Canyonlands that's known for its unique vistas (it also made our list of 50 Best Places to Camp in Oregon). This area is a geologic wonder, with towering cliffs and rock formations that have been carved over millions of years. The area is known for its rich deposits of opal, agate, and jasper, which can be found in the creek beds and surrounding hillsides.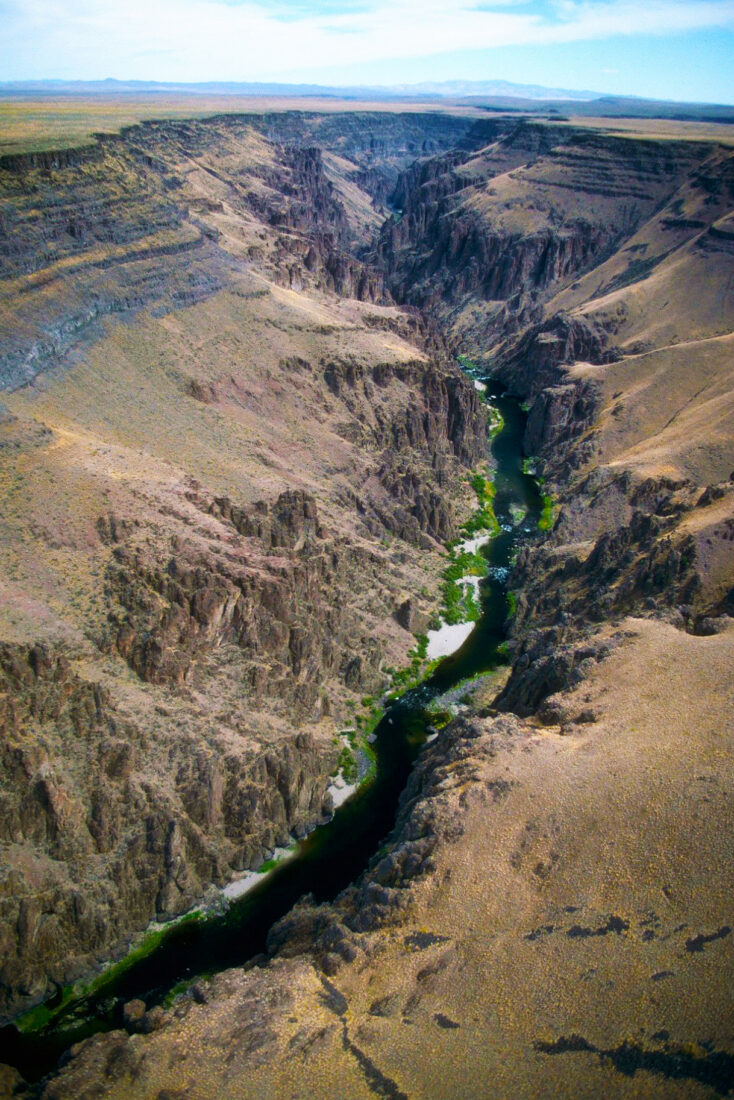 Go just a little further to see the Pillars of Rome, fascinating rock formations that seem to rise out of nowhere from the desert floor.
Succor Creek State Natural Area is a popular destination for outdoor enthusiasts and rock collectors alike. The area is characterized by more stunning rock formations that dwarf your vehicle while parked beside them. The area is home to a variety of minerals, including picture jasper, agate, and thundereggs. The rich deposits of minerals, combined with the stunning geology, make this area a true rock hound's paradise.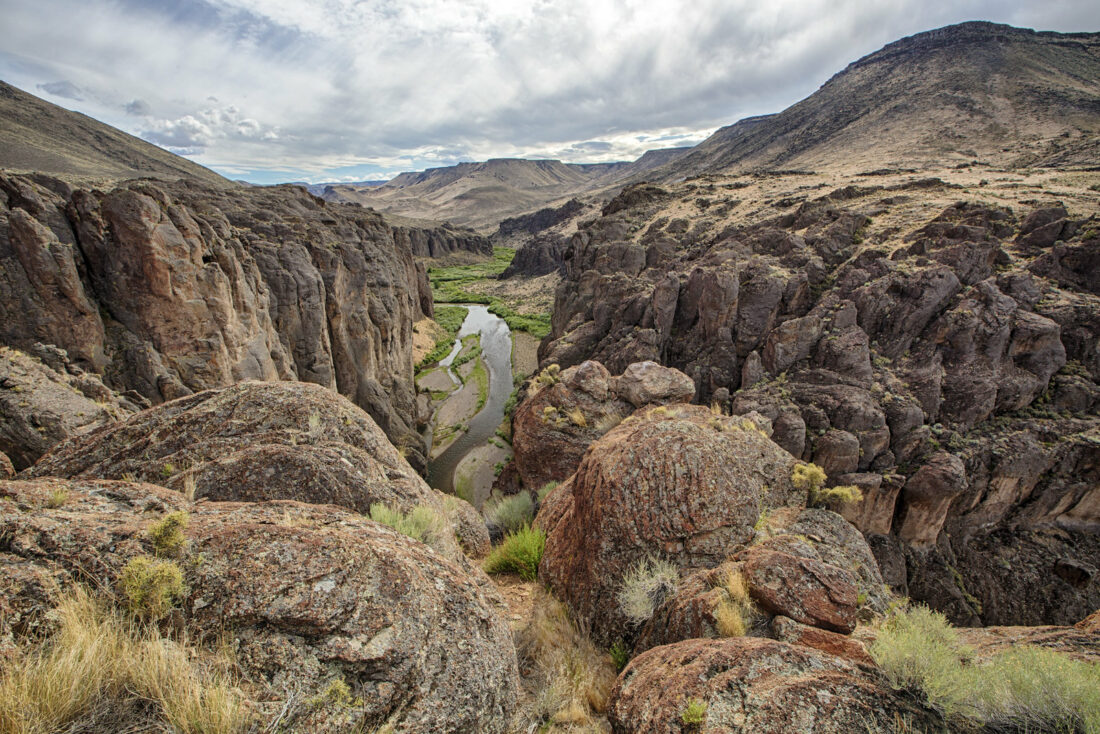 For those who prefer a more relaxed experience, a scenic drive through the Owyhee Canyonlands is a great option. The Owyhee Uplands Backcountry Byway is a well-maintained gravel road that winds its way through the heart of the canyonlands. Along the way, you'll see breathtaking vistas, and have opportunities to stop and take in the scenery. This drive is a great way to get a sense of the scale and beauty of the Owyhee Canyonlands.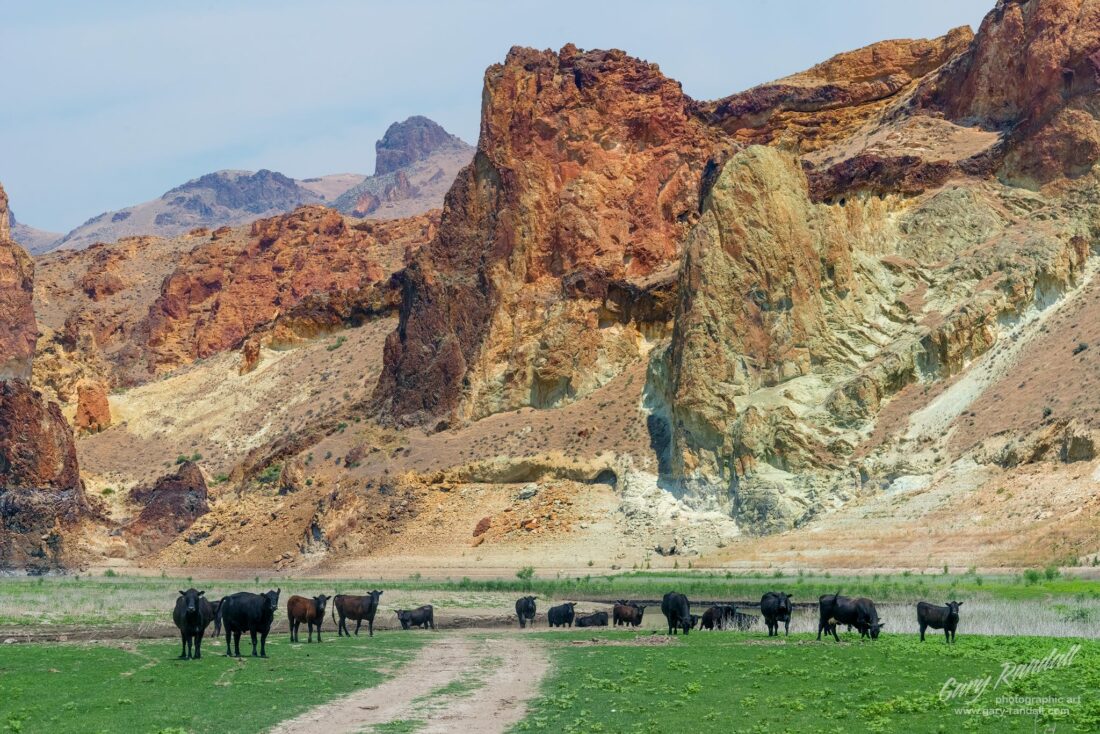 The Owyhee Canyonlands is a hidden gem in Eastern Oregon that offers a unique and breathtaking natural experience. Whether you're a seasoned hiker, avid rafter, bird-watcher, or just enjoy scenic drives, this area is a must-visit for anyone who loves the outdoors. The combination of rugged cliffs, deep gorges, and diverse wildlife make the Owyhee Canyonlands a true natural wonder. So, if you're looking for a Grand Canyon-like experience, be sure to add the Owyhee Canyonlands to your list of must-see destinations in Oregon.