If you're a fan of the Grand Canyon and the great, untouched American West, but are looking for a similar experience closer to home, the Owyhee Canyonlands in Eastern Oregon are just the ticket. This stunning natural wonder offers a rugged and untamed landscape that is sure to leave a lasting impression. Whether you're a seasoned hiker or just enjoy scenic drives, the Owyhee Canyonlands is an outdoor enthusiast's dream come true.
Owyhee Canyonlands: The Grand Canyon of Eastern Oregon
Located in the southeastern corner of the state, the Owyhee Canyonlands are a remote and virtually undiscovered area that covers over 5 million acres of Oregon, Idaho, and Nevada.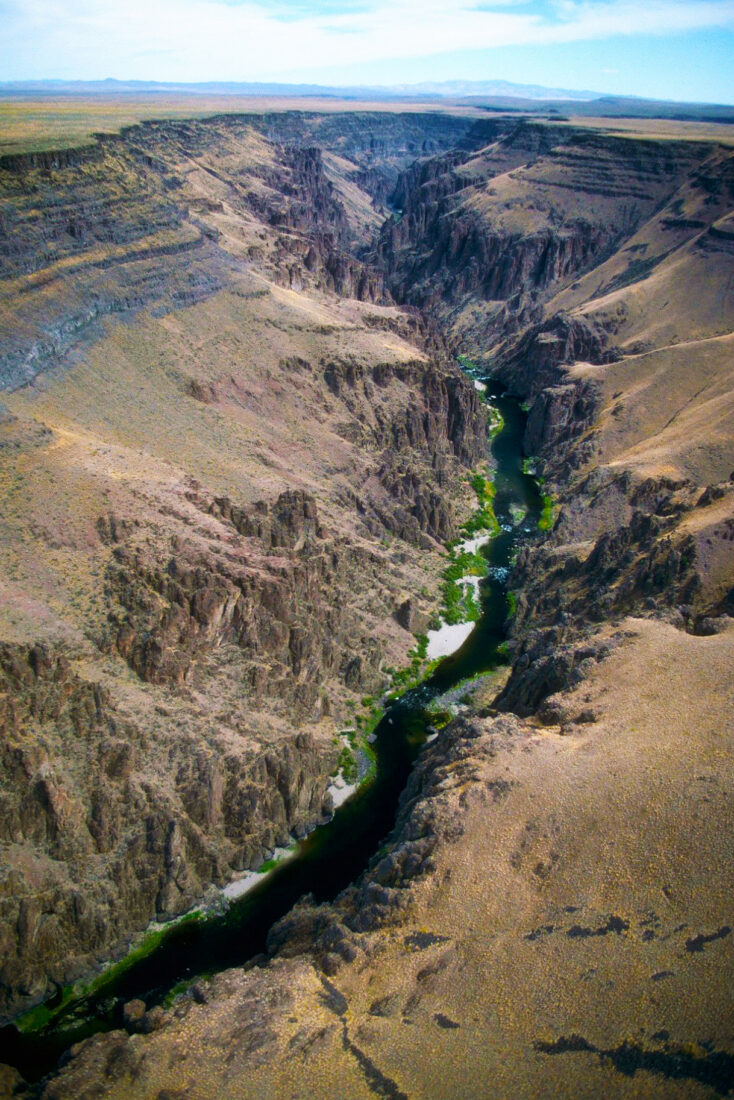 This vast landscape is characterized by rugged cliffs, deep gorges, desert rivers, and a diverse range of flora and fauna. The area is home to a variety of wildlife, including bighorn sheep, pronghorn antelope, and several species of raptors. It's also an awesome place for bird watching, with over 200 species of birds known to reside in the area.
A Unique Landscape Not Found Anywhere Else
One of the highlights of the Owyhee Canyonlands is the unique geological features that can be found here. The area is a result of millions of years of erosion, and the cliffs and gorges that we see today are a testament to the power of water and wind. The Owyhee River has carved deep canyons into the volcanic basalt, creating a dramatic and unique landscape that is a must-see for anyone visiting the area.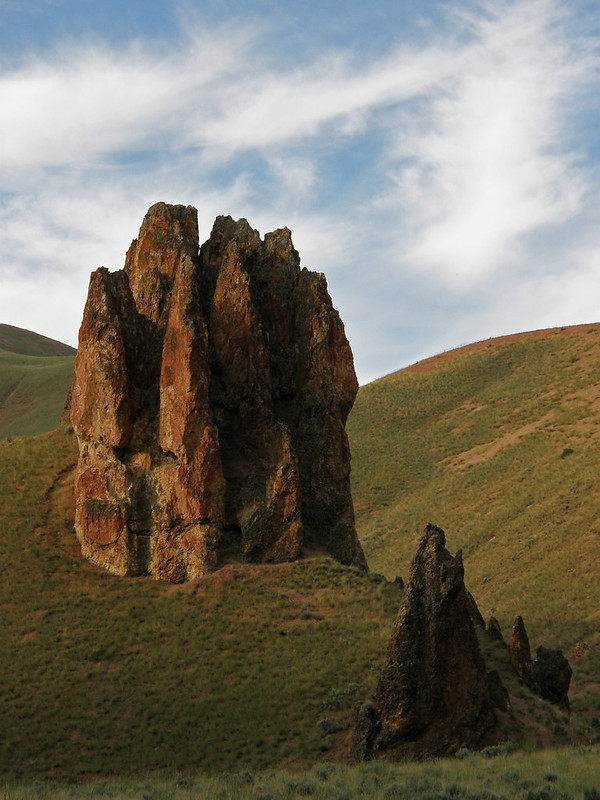 There are strange formations to be seen in the landscape, from the jagged pinnacles of hoodoos to rocky spires and caves.
Jordan Craters
Stretching for 27 square miles, these ancient lava flows are an interesting and otherworldly landscape to explore. They originated from Coffeepot Crater, the remains of a huge cinder cone that some 3,200 years ago, would have held an oozing pond of molten magma. As lava breached the sides, it flowed out in a Hawaiian pahoehoe-style river, creating the immense craters (collapsed lava tubes) we see today.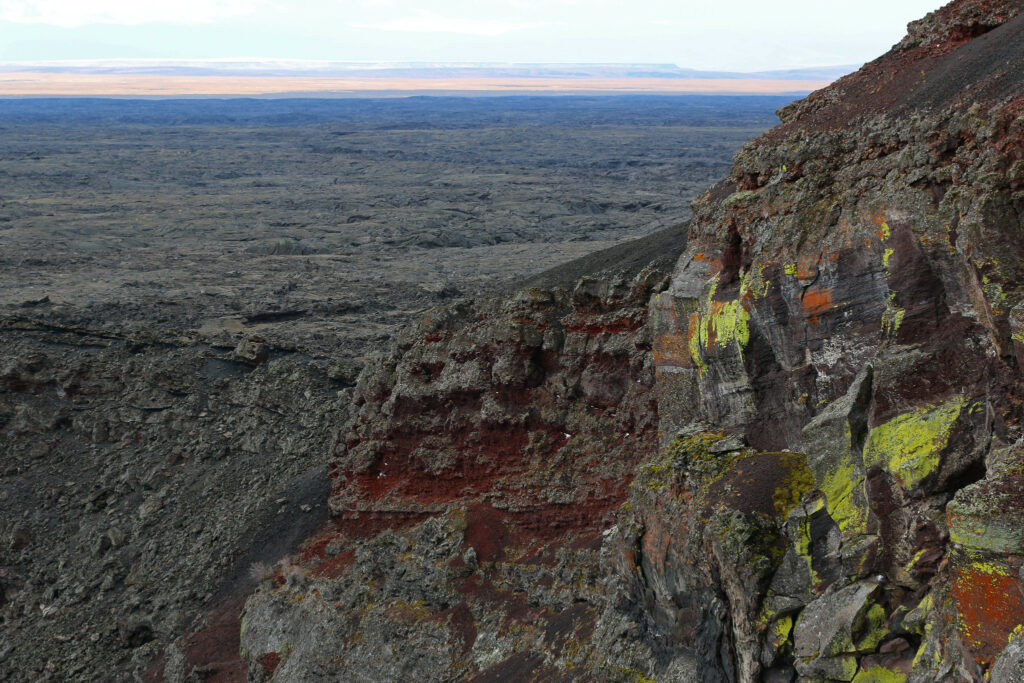 Hike and explore, but be careful. Wear good boots as the lava can be sharp and treacherous in places.
Leslie Gulch
Leslie Gulch is another popular destination in the Owyhee Canyonlands that's known for its unique vistas (it also made our list of 50 Best Places to Camp in Oregon). This area is a geologic wonder, with towering cliffs and rock formations that have been carved over millions of years.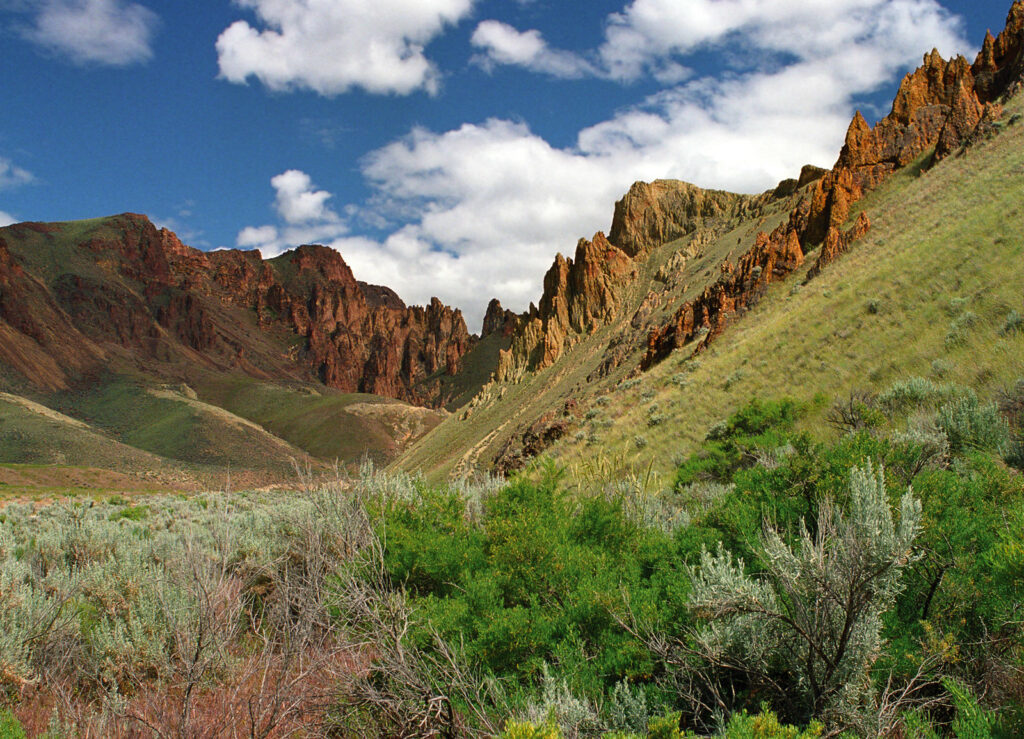 The Pillars of Rome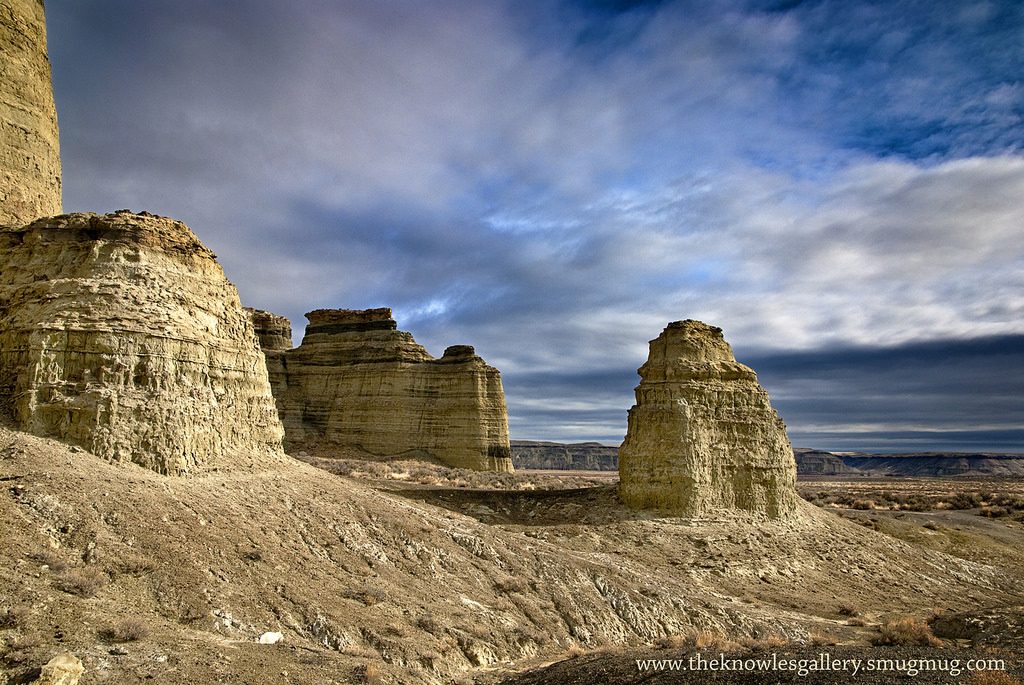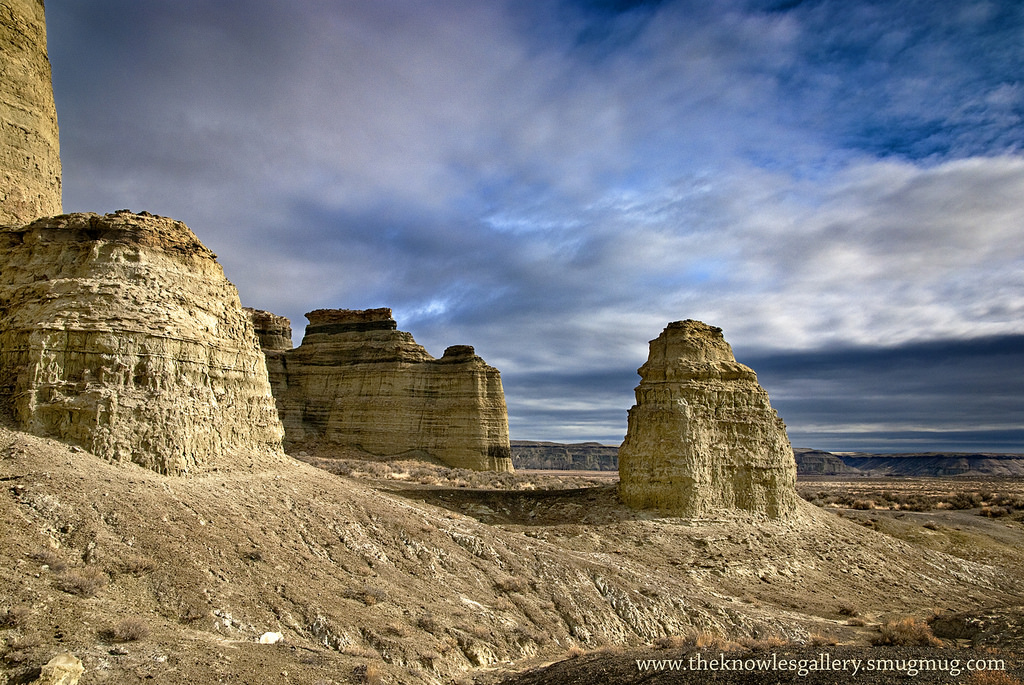 Go just a little further to see the Pillars of Rome, fascinating spires of rock formations that seem to rise out of nowhere from the desert floor.
Succor Creek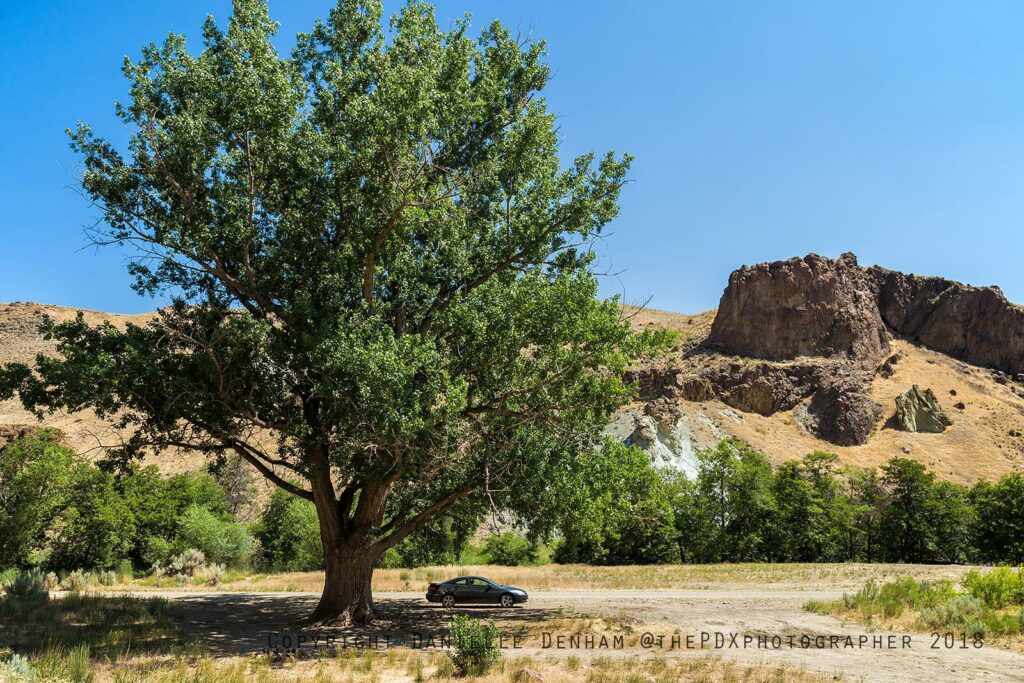 Succor Creek State Natural Area is a popular destination for outdoor enthusiasts and rockhounders alike. This wild area is characterized by stunning, rocky formations that dwarf your vehicle while parked beside them. The area is home to a variety of minerals, including picture jasper, agate, and thundereggs, Oregon's state rock. The rich deposits of minerals, combined with the stunning geology, make this area a true rock hound's paradise.
Owyhee Uplands Backcountry Byway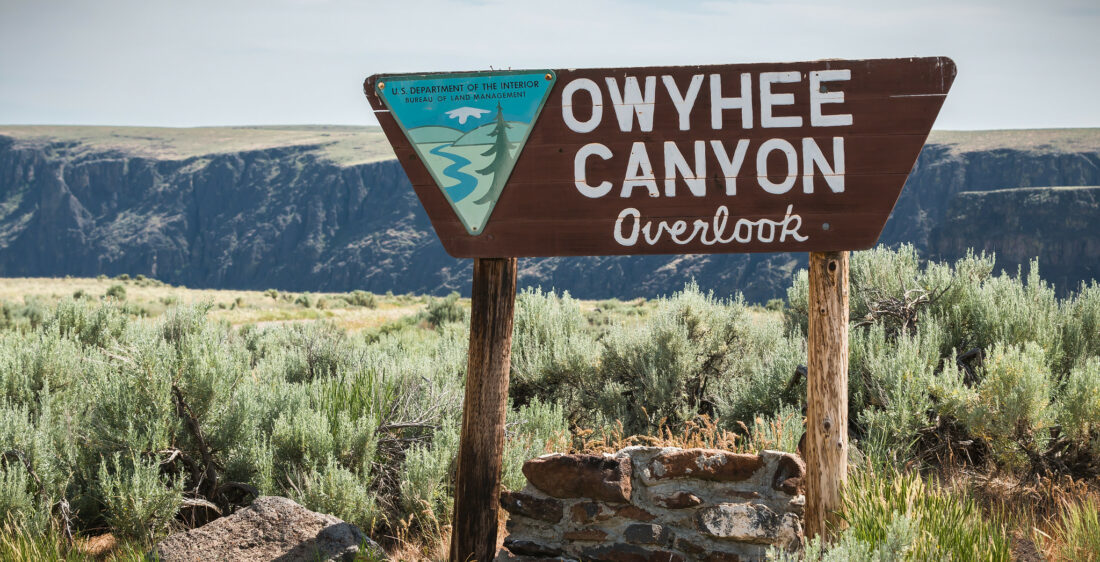 For those who prefer a more relaxed experience, a scenic drive through the Owyhee Canyonlands is a great option. The Owyhee Uplands Backcountry Byway is a well-maintained gravel road that winds its way through the heart of the canyonlands. Along the way, you'll see breathtaking vistas, and have opportunities to stop and take in the scenery along the canyon rim. This drive is a great way to get a sense of the scale and beauty of this incredible area.
The Owyhee: A Wild and Scenic River
The headwaters of the Owyhee River begin near Elko, Nevada, making their way through Idaho before flowing into Oregon. In 1984, congress designated 120 miles of the Owyhee, beginning at the Oregon border downstream to the Owyhee Reservoir as "Wild and Scenic" due to its outstandingly remarkable values from prehistory to the modern day.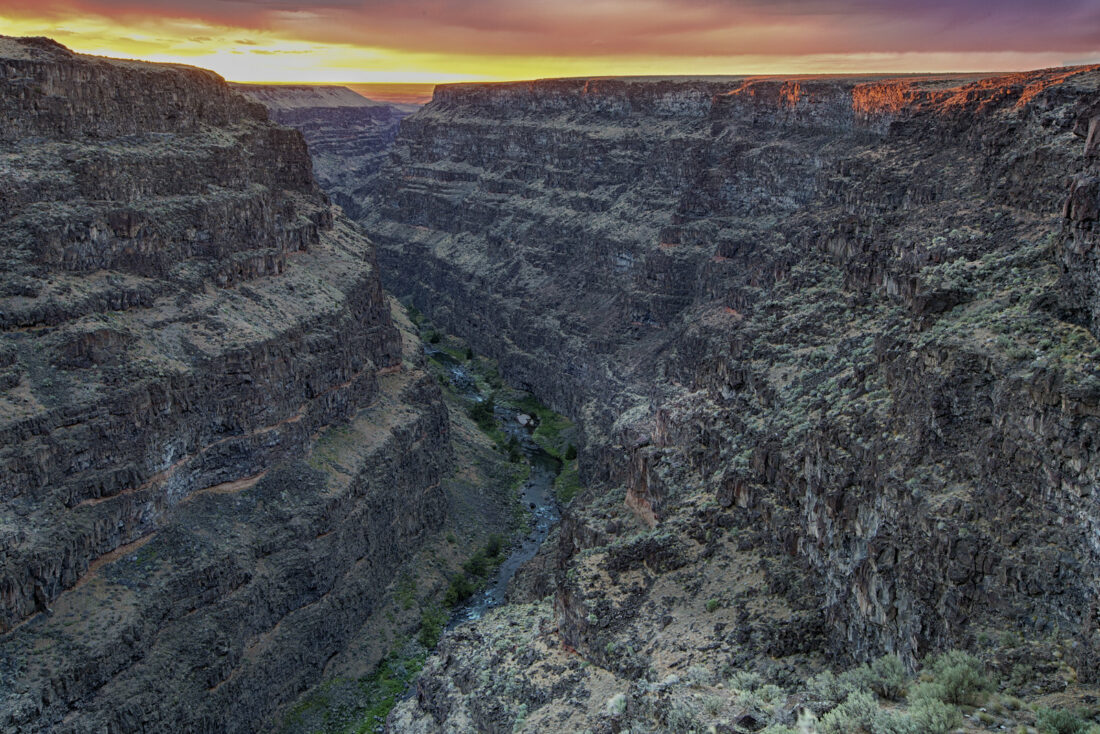 This scenic river provides the perfect habitat for many species of wildlife: Golden Eagles, California Bighorn Sheep, Elk, Coyote, Horned Lizards, and Mule Deer, to name just a few.
Outdoor enthusiasts will love the opportunities for fishing, nature study, hunting, rafting, drift-boating, and kayaking in the deep river canyon.
What to Do and Where to Camp in the Owyhees
If you're looking for a more adventurous experience than sightseeing, there are more than a few options for hiking and camping in the Owyhee Canyonlands. There are several well-established trails in the area, including the Owyhee Uplands Backcountry Byway drive, which provides scenic views of the canyonlands, rolling hills, and the surrounding desert. There are also remote, backcountry sites available for those who want to spend the night in the wilderness.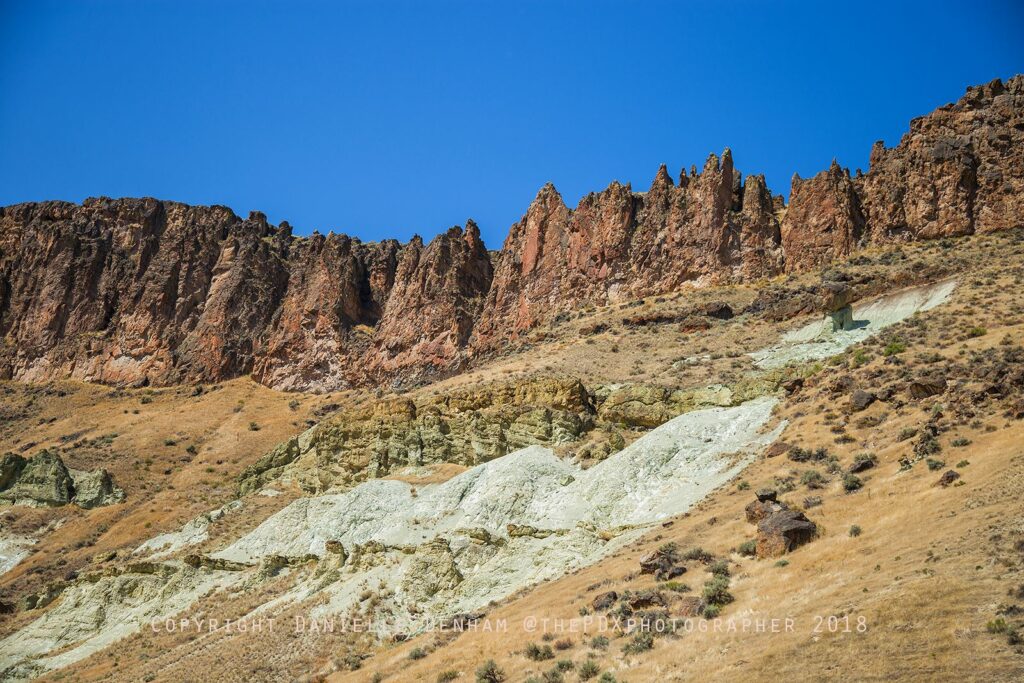 Camping
Dispersed camping is always allowed on Bureau of Land Management public lands, with the caveat of "pack it in, pack it out". Designated sites are the following:
Anderson Crossing: In search of true primitive camping? This site is for you. The road to get here is rather treacherous and not recommended for trailers or RVs. No amenities exist, but the solitude and star-filled skies are spectacular.
Three Forks Campground: The North Fork Owyhee, Middle Fork Owyhee, and Owyhee Rivers converge at this remote site. High-clearance vehicles are recommended. Swimming, boating, and fishing are all excellent here, and there are even small hot springs to reward those adventurous enough to wade across the river.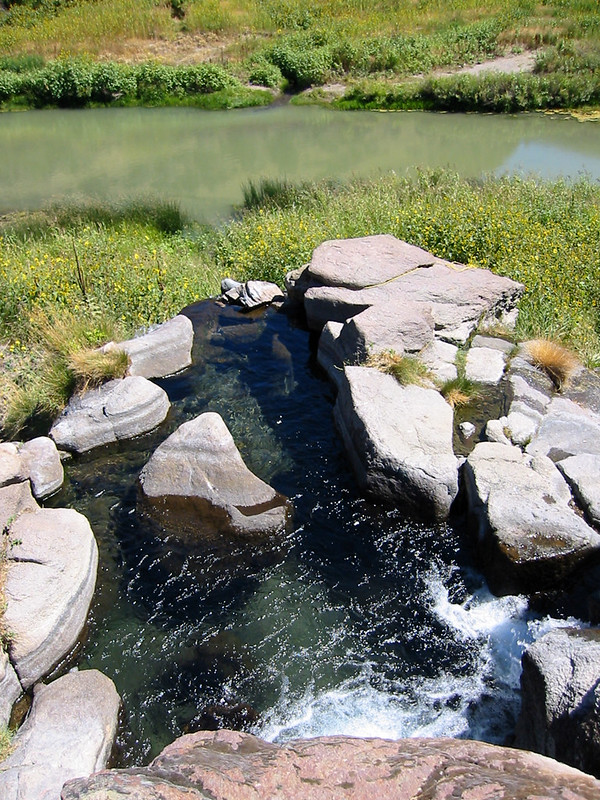 Slocum Creek Campground: Located within Leslie Gulch, some of the best access to day hikes is right here. 12 campsites, picnic tables, and pit toilets.
Succor Creek Campground: A beautiful oasis amidst the towering rockscapes of the surrounding canyon. 18 campsites (12 are tent-only), one pit toilet, and no potable water (although it can be fetched and treated from Succor Creek).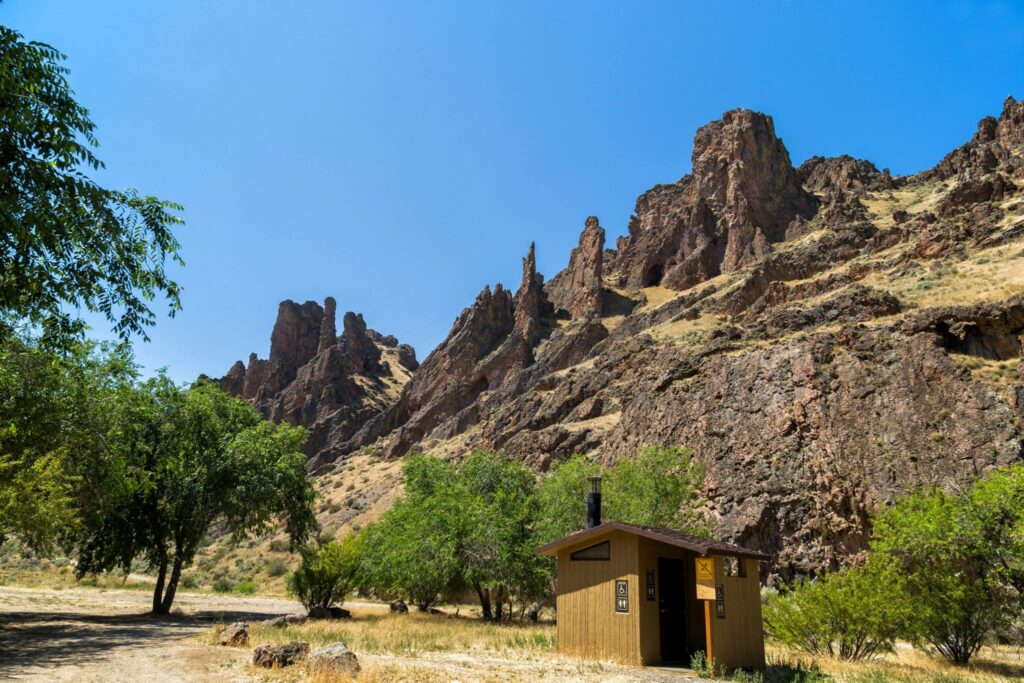 Fishing the Owyhee River
The Wild and Scenic Owyhee River is a true paradise for anglers, offering endless opportunities to cast a line around every bend.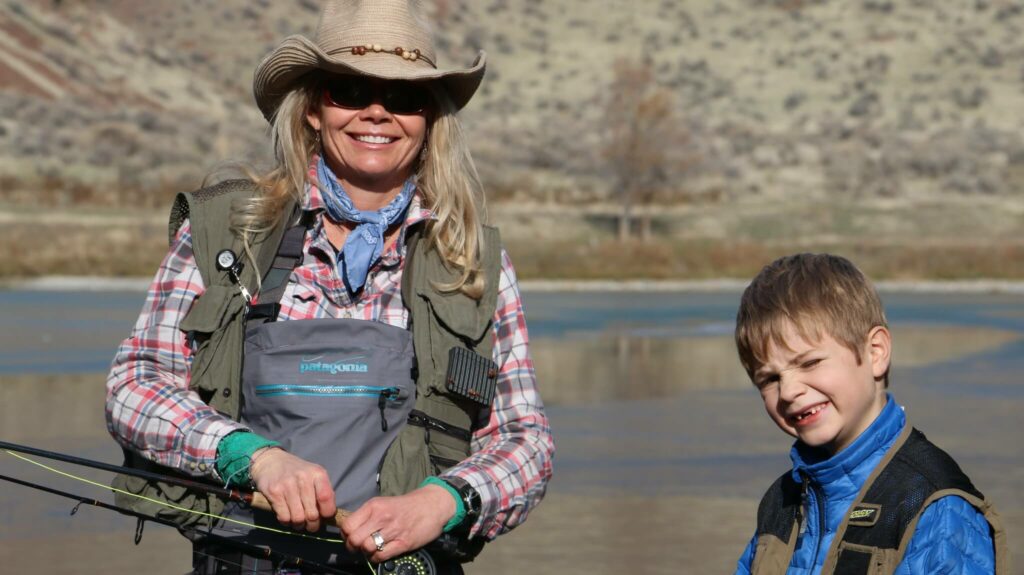 The roughly 14-mile stretch of water below the Lake Owyhee dam is a renowned blue-ribbon fishery, where brown trout grow to impressive sizes, making fishing stories seem like reality. In addition to the blue ribbon trout streams, the reservoir is also home to many species of fish: largemouth and smallmouth bass, rainbow trout, catfish, and crappie.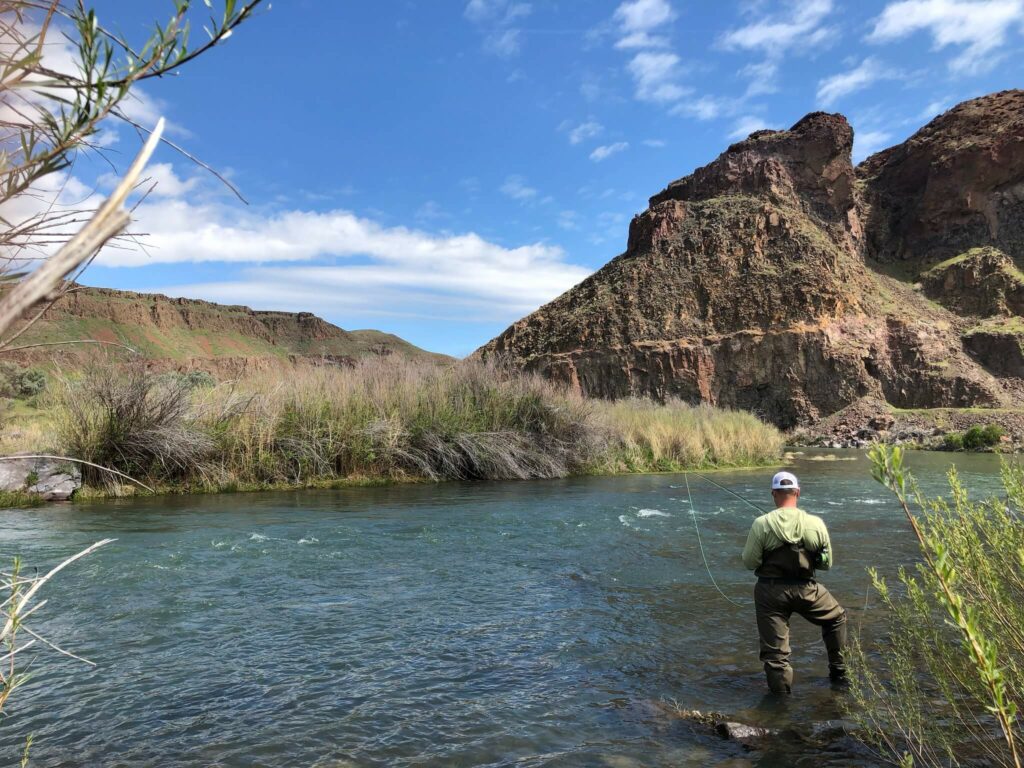 Stargazing and Astro-Photography
Stargazing is always incredible in the Owyhees. There's very little light pollution from nearby cities, so viewing and photographing the night sky is spectacular. The SE corner of Oregon is one of the darkest in the continental US, making the Milky Way season a truly unforgettable experience.

Hiking
Juniper Gulch is easily accessed via Leslie Gulch and at around two miles, this trailhead is considered easy to moderate. At the end of it all, you'll be awed by an incredible natural amphitheater of stone.
Advanced hikers may want to try the 8.5-mile Painted Canyon Loop Trail with its incredible red walls and rocky formations.
On my visit to Succor Creek, I found that just hiking around through the sagebrush was hot but rewarding.
Rafting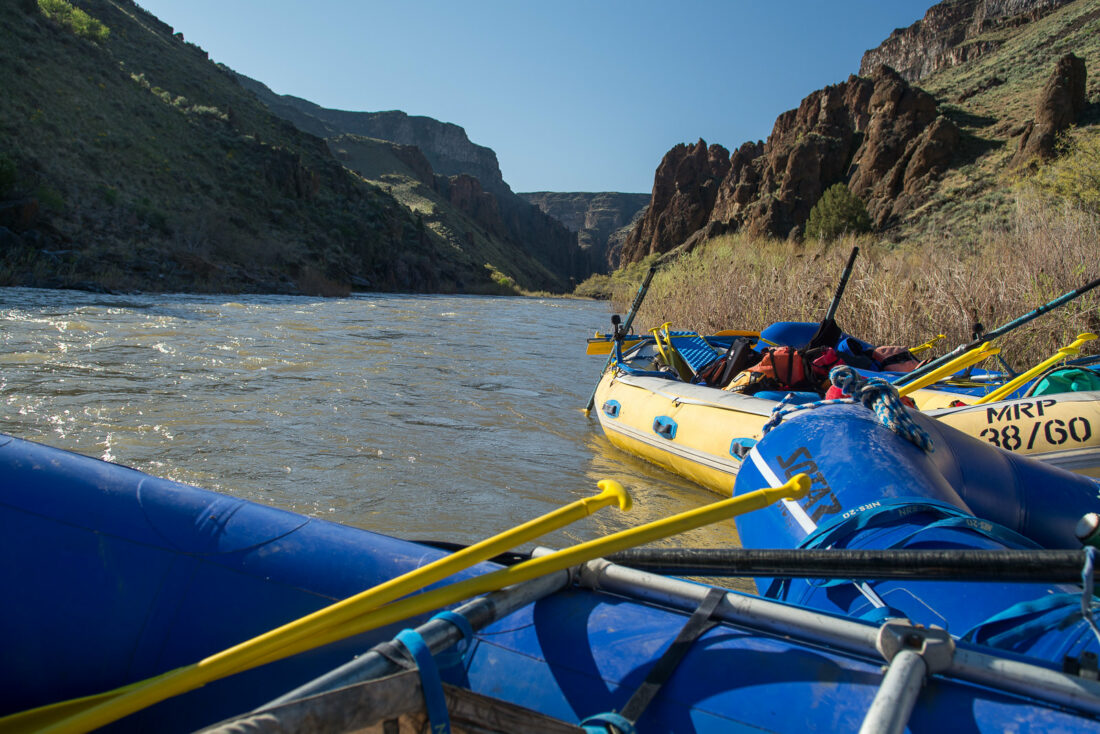 If you're looking for a heart-pounding experience, the Owyhee Rivers (Middle and Lower sections) offer world-class white water rafting, especially during the spring runoff. The rapids range from Class III-V, and a quick Google search will yield several companies with experienced guides that are ready to take you on an unforgettable ride.
Rockhounding
The Owyhees are known for their rich deposits of opal, agate, and jasper, which can be found in the creek beds and surrounding hillsides.
Owyhee Canyonlands: Know Before You Go
Although extremely beautiful, this area of SE Oregon is also very remote and desolate. Summers can be unforgivingly hot, and many roads are completely impassable when raining. The only main highway (SOMEWHAT) close by is I-95, while the main roads through the canyons are dirt and gravel.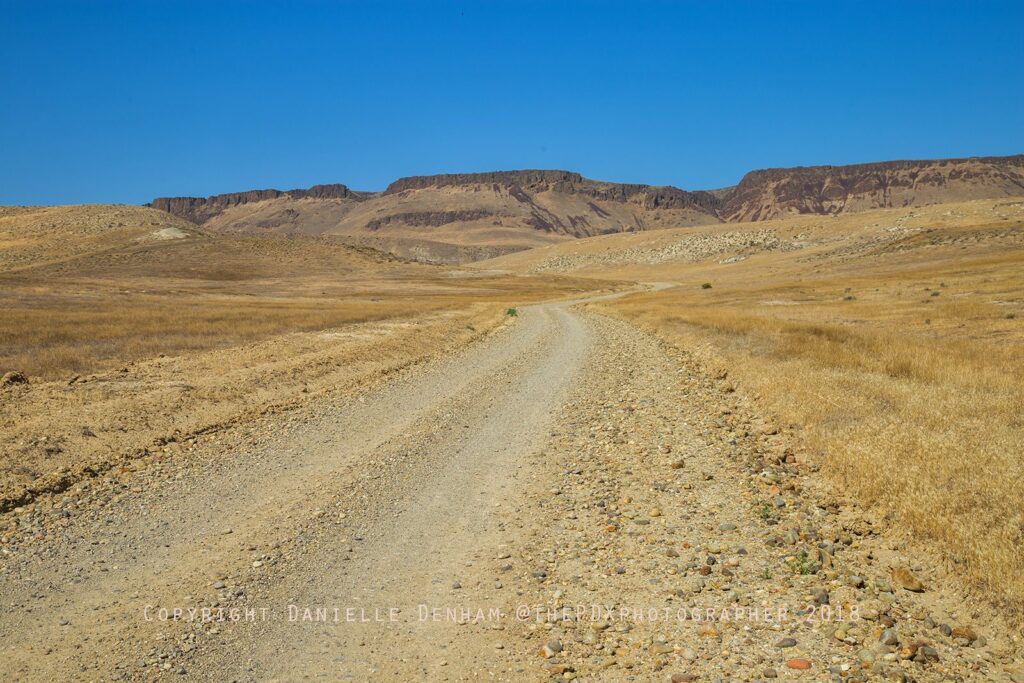 It's of the utmost importance to come prepared. Carry with you all the provisions you may need in an emergency situation including, plenty of water, food, extra clothing, blankets, a first aid kit, GPS, flashlight, and spare tire.
Frequently Asked Questions About Visiting the Owyhee Canyonlands
What does the Word Owyhee Mean?
"Owyhee" and "Hawaii" are actually two different spellings for the same word. The area was named to honor three Hawaiian members of a fur-trapping party who were lost in the region in 1819.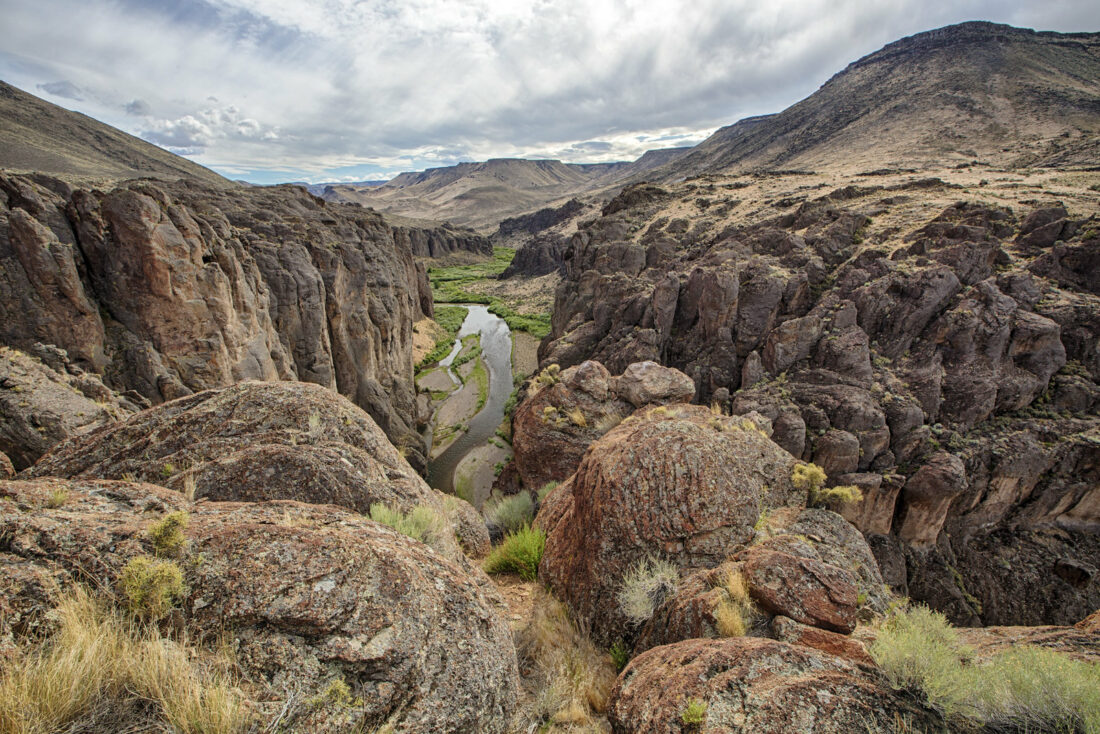 Where are the Closest Services?
The Canyonlands are located near the small Eastern Oregon towns of Ontario and Jordan Valley, which offer all the amenities for visitors, including motels, restaurants, and gas. These towns are also a great starting point for exploring the area and offer a glimpse into the rural way of life in Eastern Oregon.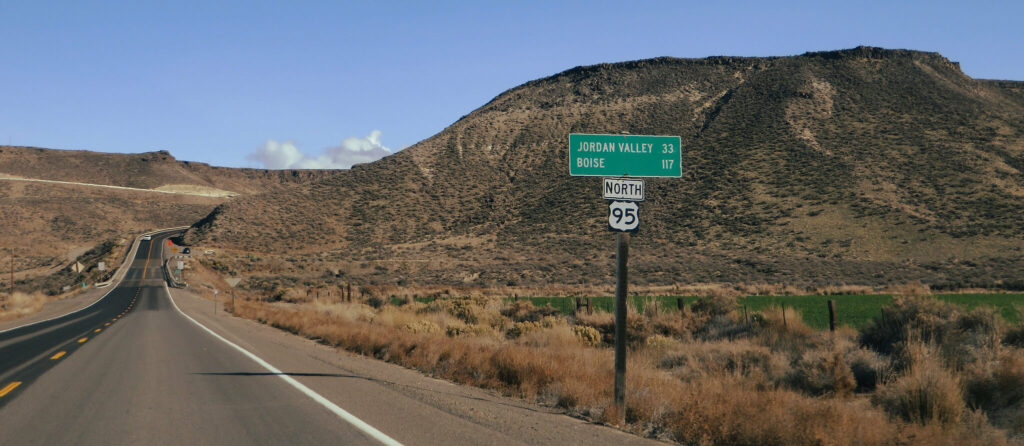 What is the Owyhee Canyonlands Close To?
One of the most charming things about the Owyhees is that they're not close to much. The closest towns are Adrian, Rome, Ontario, and Jordan Valley in Oregon, Payette and Caldwell in Idaho.
The Owyhees are approximately 400 miles from Portland and 160 miles from Boise.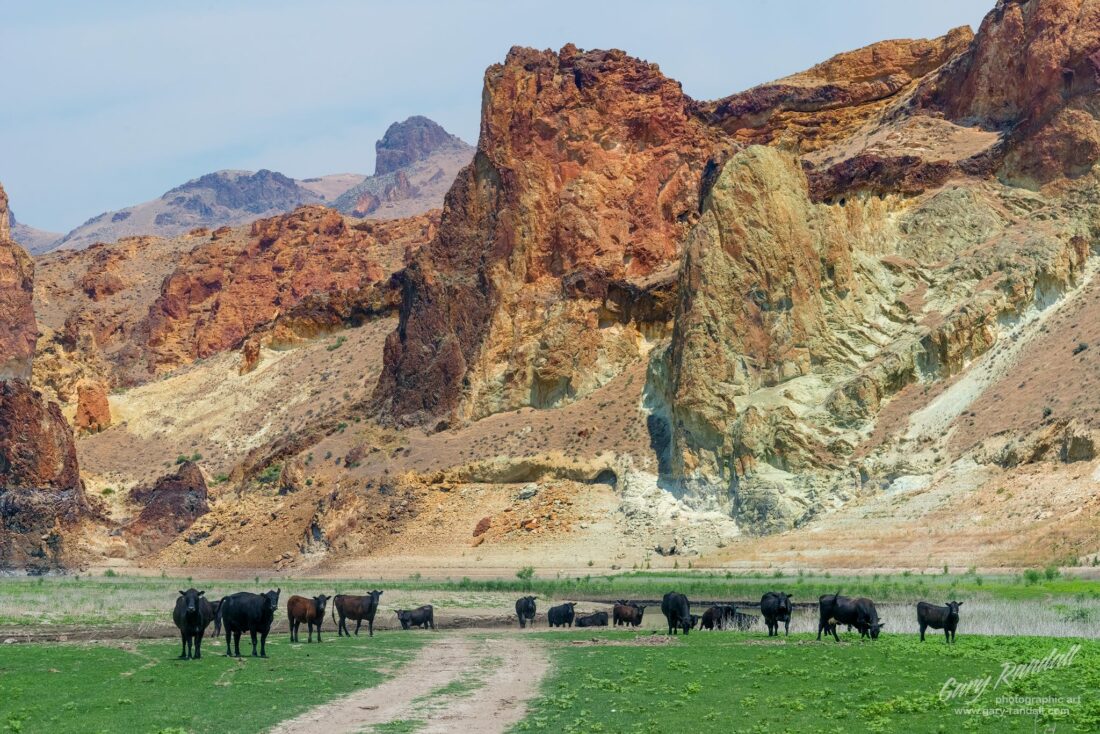 Whether you're a seasoned hiker, avid rafter, bird-watcher, or just enjoy scenic drives, this area is a must-visit for anyone who loves the outdoors. The combination of rugged cliffs, deep gorges, and diverse wildlife make the Owyhees a true natural wonder. So, if you're looking for the best hikes with a Grand Canyon-like experience, be sure to add the Owyhee Canyonlands to your trip list of must-see destinations in Oregon.