Last updated on January 29th, 2022 at 12:35 pm
We're so lucky to live in an amazing state where you don't have to drive far to enjoy relaxing Oregon Hot Springs.  It feels so good to soak in these mineral hot springs.  After my recent trip to Bagby Hot Springs I wanted to share all of the known Oregon hot springs that are available to soak in with you, including some of my personal favorites.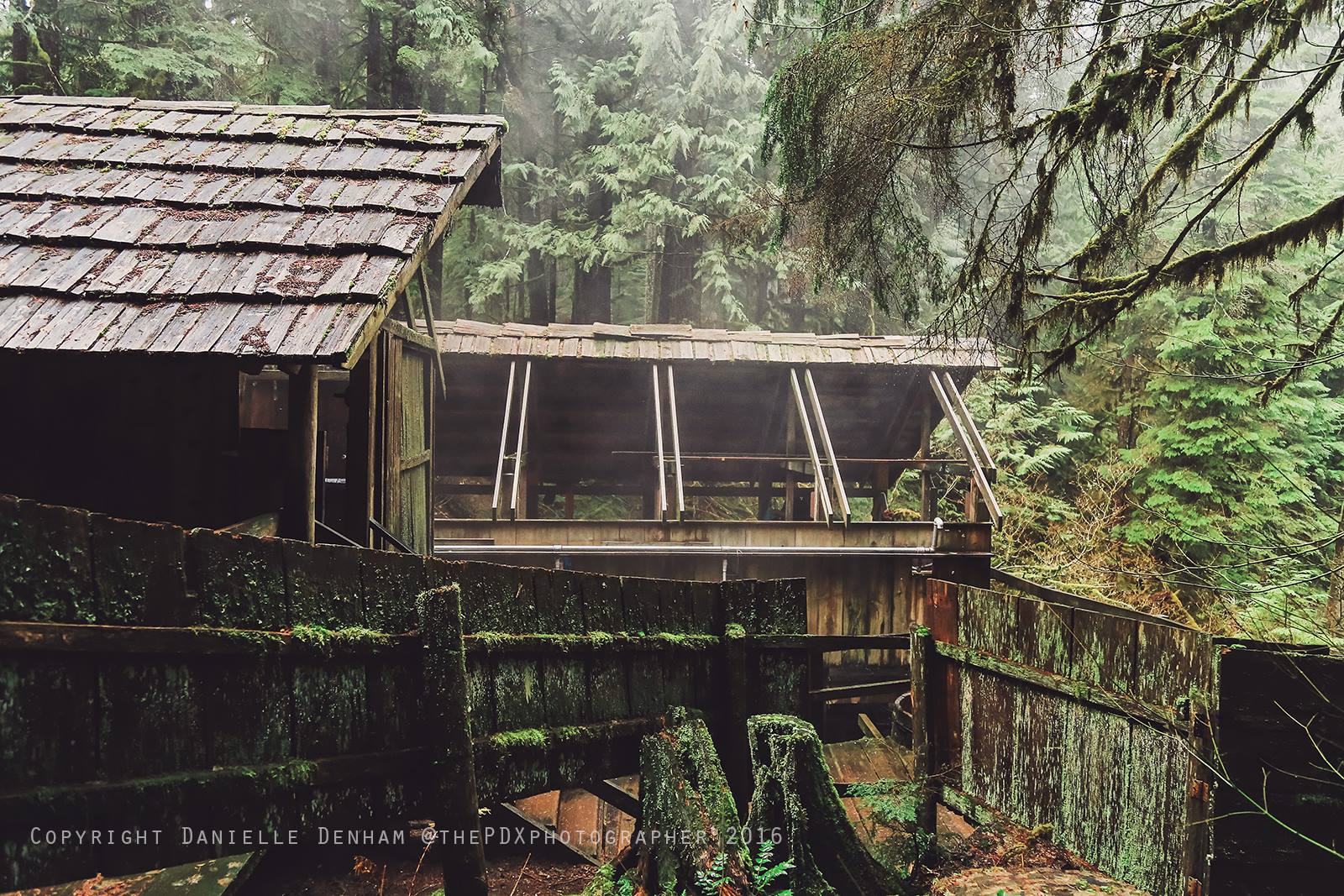 Our Favorite Hot Springs In Oregon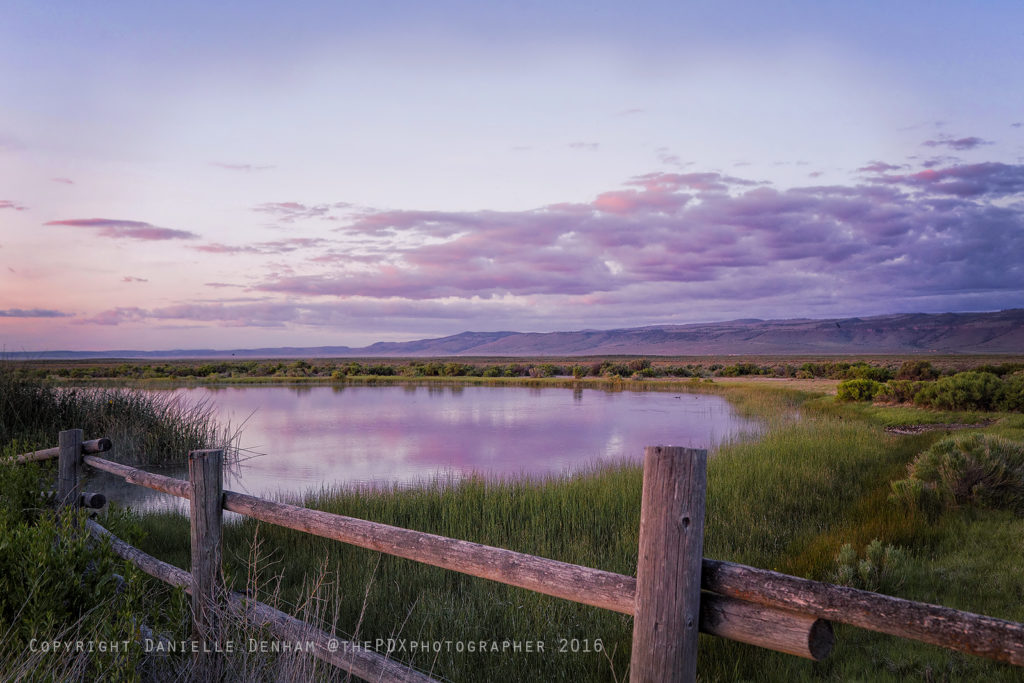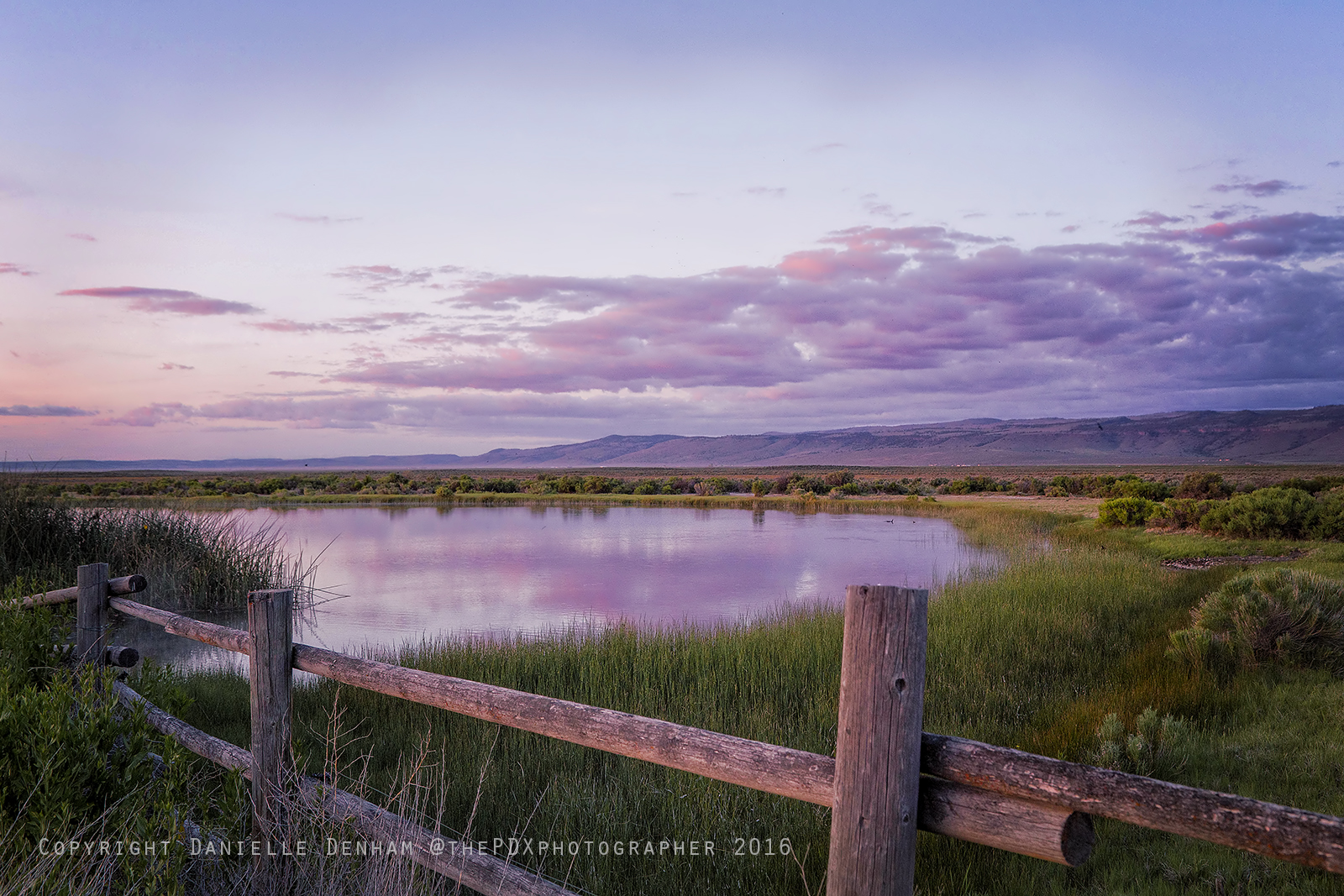 Let's start of this list with our personal favorite hot springs in Oregon for you to soak and relax in.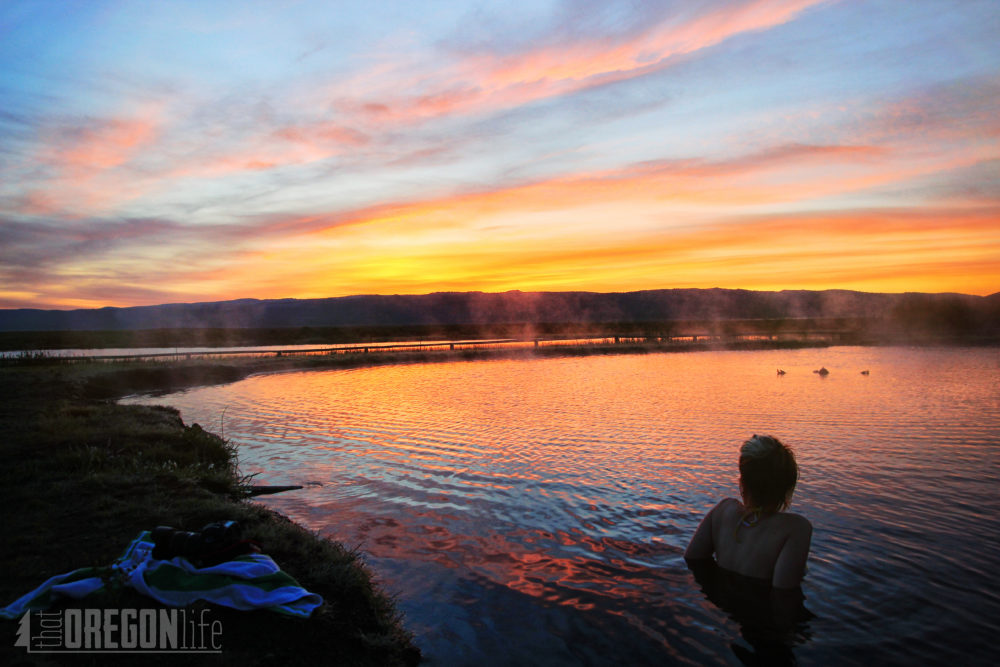 Our Eastern Oregon Hot Springs
If you're in Eastern Oregon, definitely check out Crystal Crane Hot Springs near Burns Oregon.   This hot springs resort has teepees with private soaking tubs, as well as bunk houses, and gorgeous views of Oregon's high desert.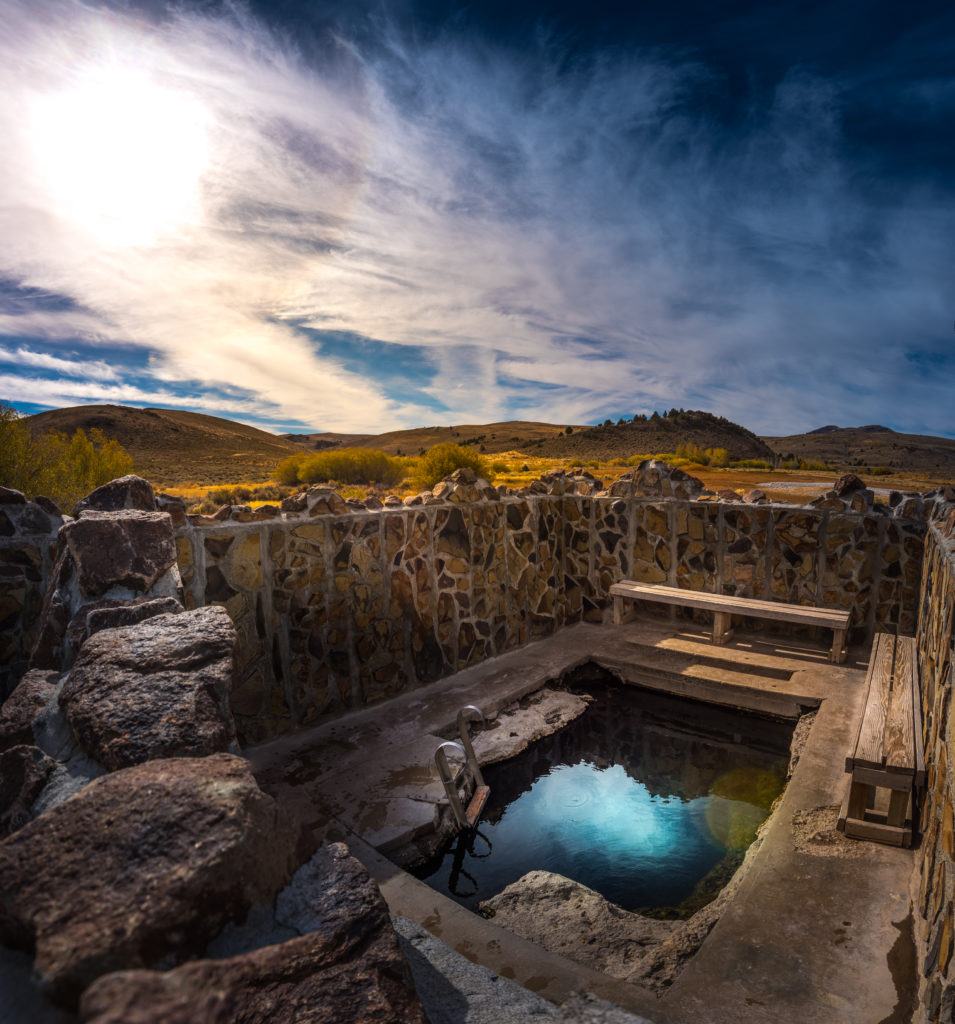 You should also check out the Hart Mountain Hot Springs.  This hot spring is a hidden treasure waiting for you to discover.  Not too many people venture from the crowded I-5 corridor and Willamette Valley into Eastern Oregon, so this area of the state is a peaceful place to get away from big city crowds.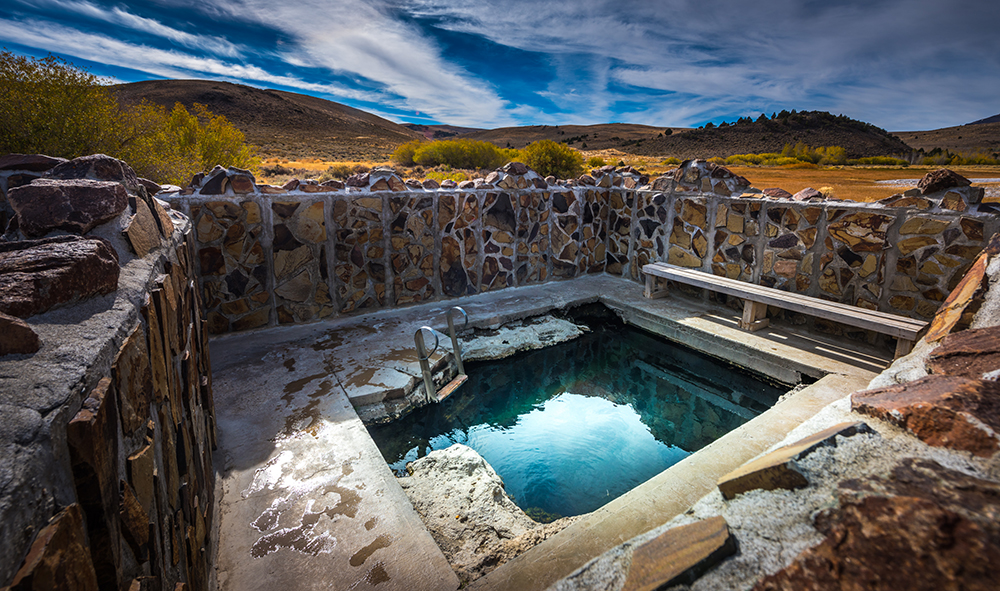 Both of the pools at Hart Mountain Hot Springs are clothing optional, and feel so nice to soak in.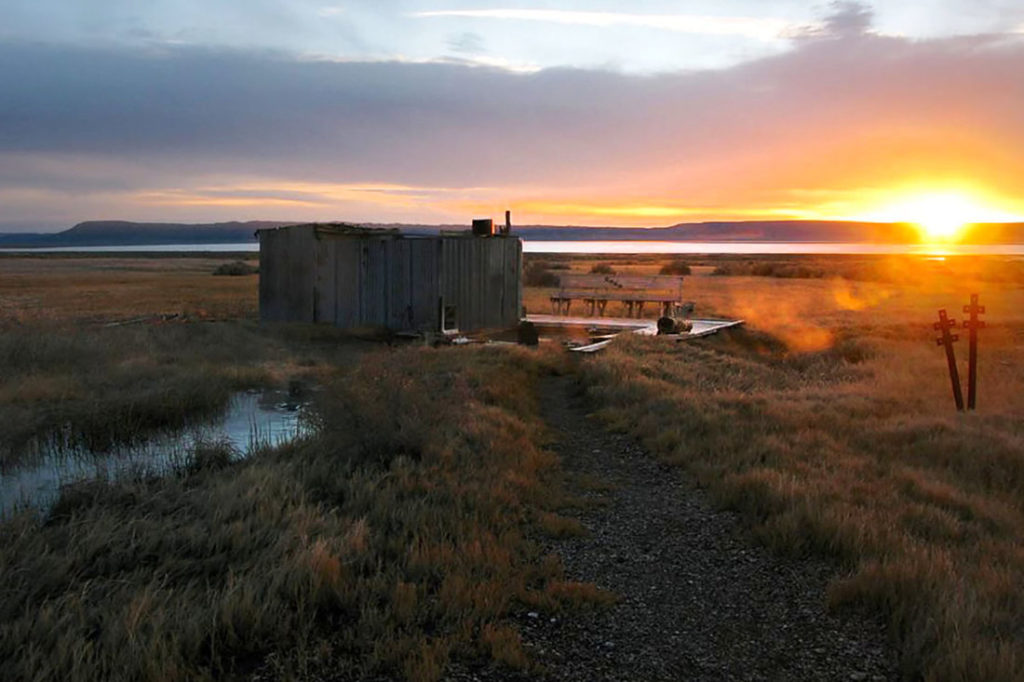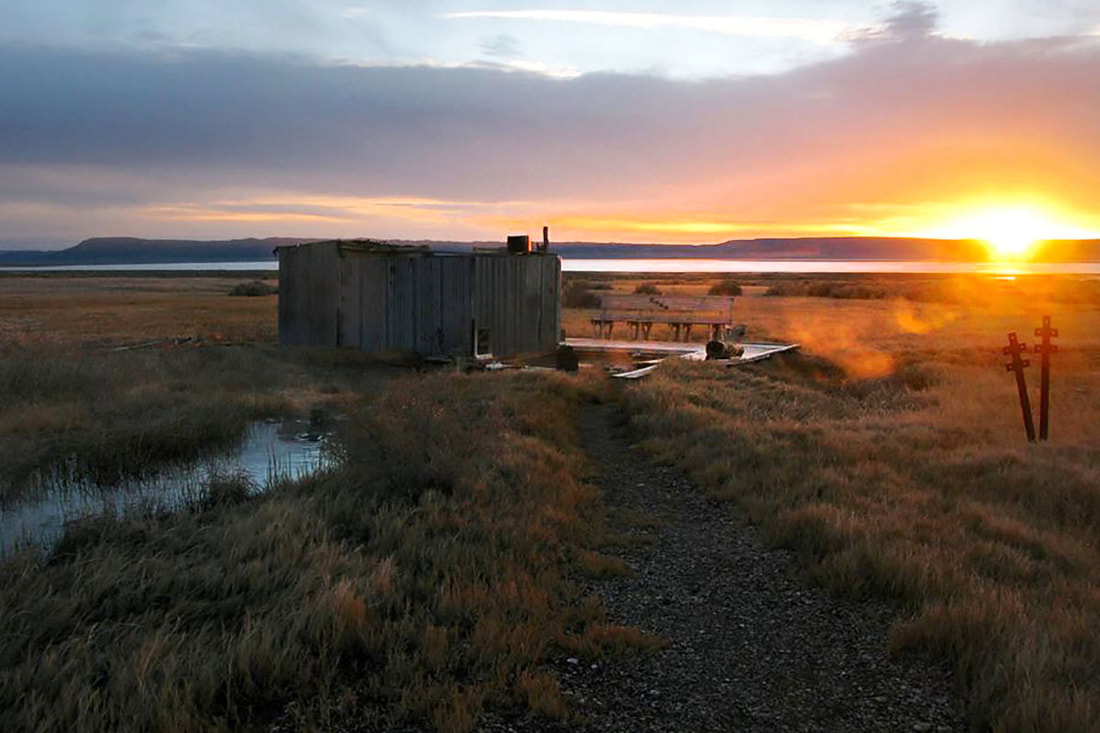 Another spot to soak in Eastern Oregon is the Alvord Desert Hot Springs.  The area around the Alvord Desert is geologically active and there are a lot of hot springs in the area.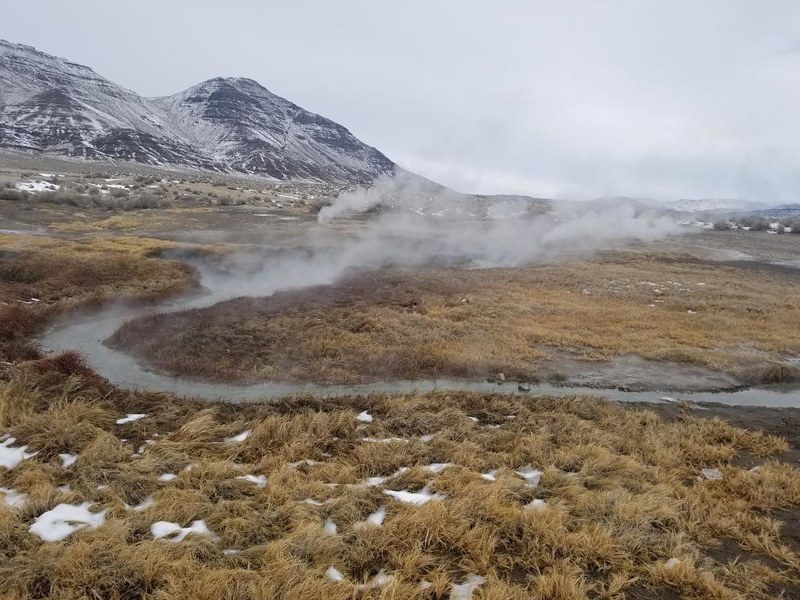 Most of the hot springs here are too hot to touch, but the Alvord Hot Spring near the base of Steens Mountain is privately owned, and the 170 degree water is mixed with cool water to bring it down to a safe temperature to soak in.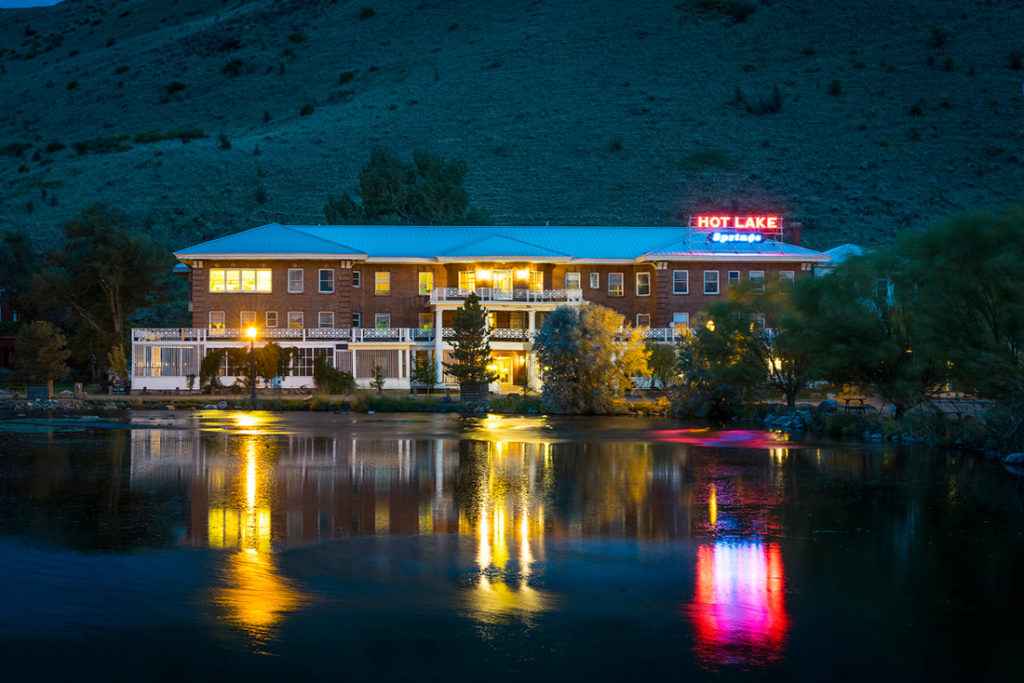 Finally, if you're looking for a hot spring with a lot of history, try Hot Lake Hotel And Hot Springs, which is said to be haunted due to it's previous life as a sanitorium.
Here's a hot springs Oregon map for our four favorite spots in Eastern Oregon:
Our Favorite Hot Springs Oregon Has To Offer In Western Oregon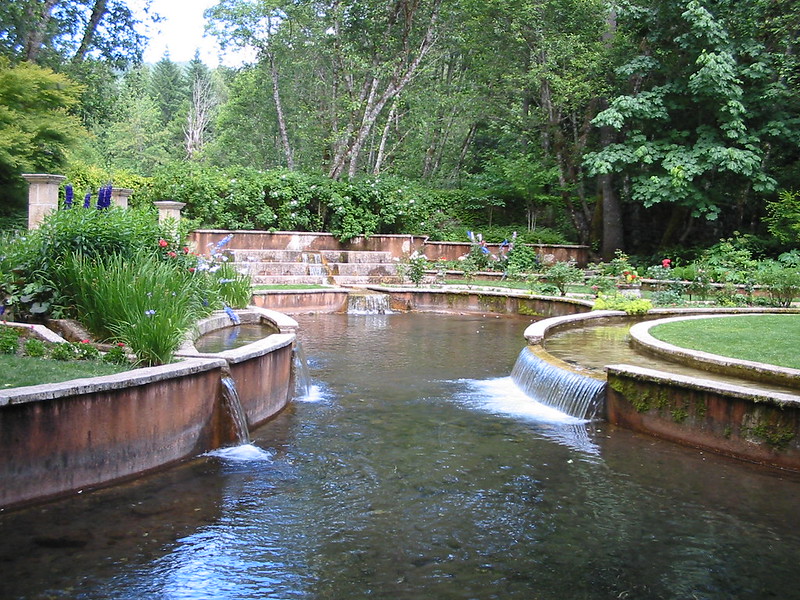 Belknap Hot Springs Resort is open year round, and features two amazing mineral hot spring pools, along with acres of pretty gardens to walk through.  This hot spring in Oregon is definitely worth checking out, though it should be noted it's not as remote as many hot springs are, and many people visit it.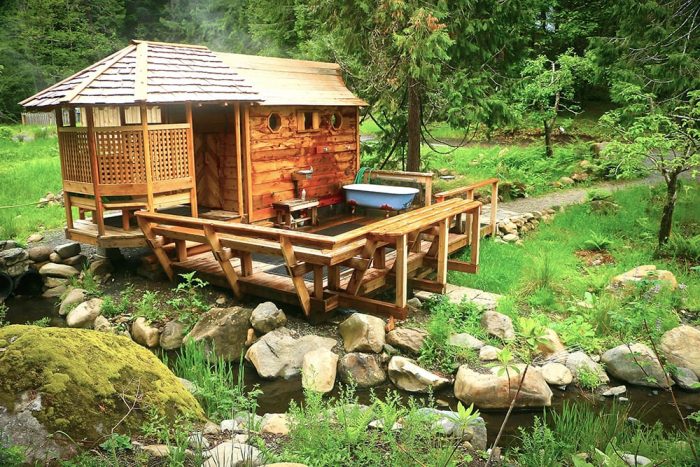 Breitenbush Hot Springs has been a favorite for scores of Oregonians over the years and has a long and interesting history.  The entire area burned recently and had to be rebuilt but has been opened to the public again at the time of this article.
Baby Hot Springs is close enough to Portland that it gets a lot of visitors daily.  The area is gorgeous and worth the visit if you can go when there aren't a lot of people around.
McCredie Hot Springs are just off of Highway 58 near a campground.  These hot springs are not improved and there are no structures.  People have dug holes in the riverbank along Salt Creek and those holes fill up with water.  It's a short hike of about 5 minutes from the small parking lot to these hot springs.
View this post on Instagram
Be aware that if you have children with you, McCredie hot springs are clothing optional and people may be bathing naked.  Some of the holes in the bank will be full of water that is too hot to touch.  When we went, a group soaking in one of the larger holes warned us not to touch the water in a few of the smaller holes in the river bank.
Check out the hot springs Oregon map below for our favorite spots in Western Oregon:
Other Hot Springs In Oregon To Soak In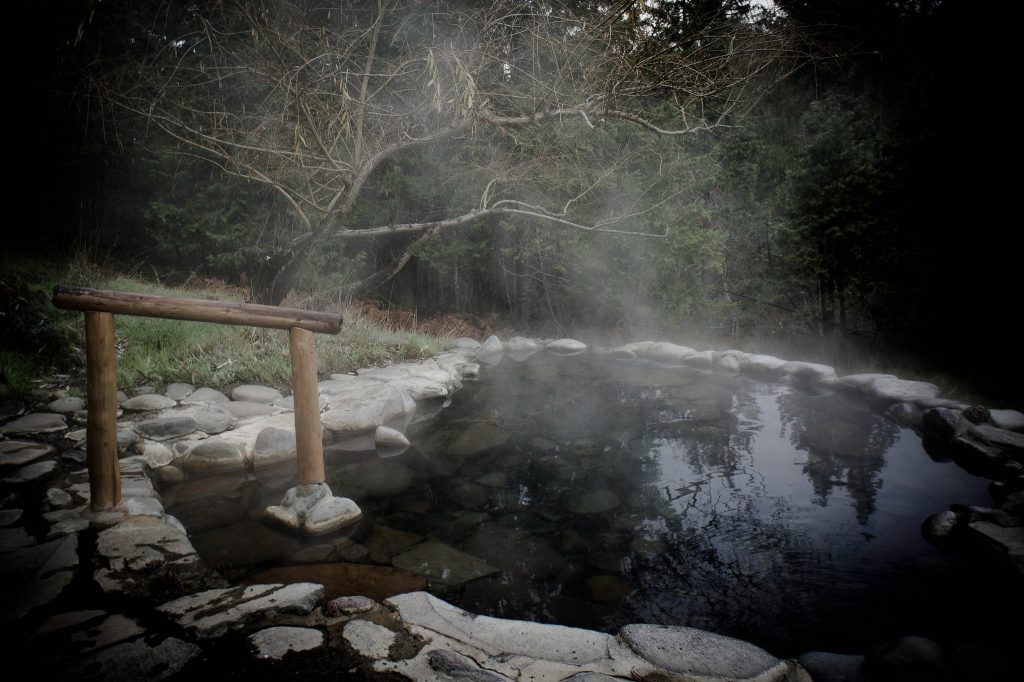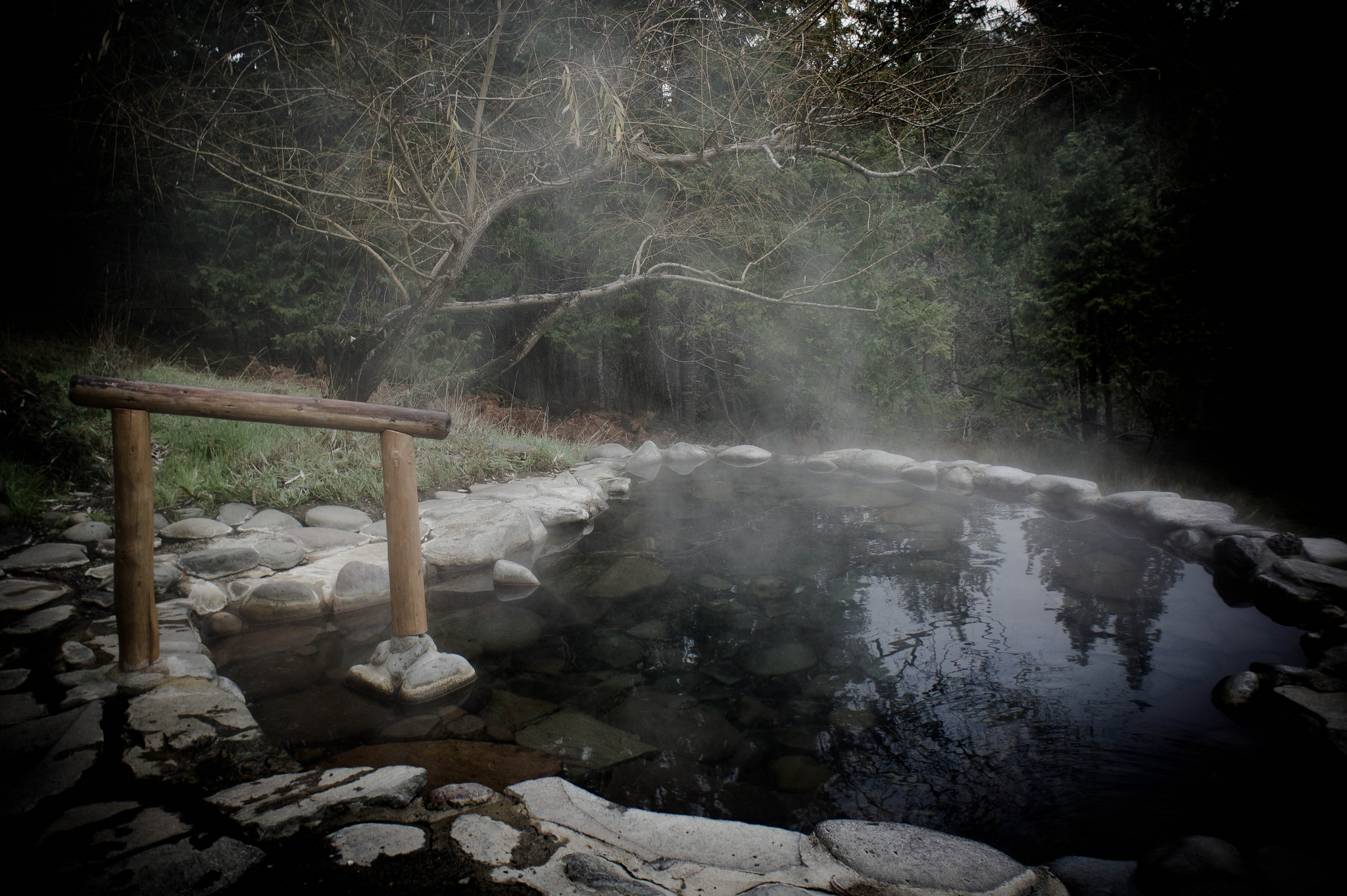 Austin Hot Springs – Very hot water that is too hot to touch.  This water needs to be mixed with cool river water before being used.
Bigelow (Deer Creek) Hot Springs – This hot spring is on the banks of the McKenzie River not far from Belknap Hot Springs.  The water is too cold for use in winter, so visit in the summer or fall.
Summer Lake Hot Springs – In order to use this hot spring, you'll have to make reservations to stay the night in one of the cabins.  It's a beautiful area that's well worth the visit.
Cougar (Terwilliger) Hot Springs – These hot springs near Eugene draw a lot of people on a daily basis.  Clothing is optional for these rustic hot spring pools in the hillside.
East Lake And Paulina Hot Springs Near Bend Oregon – East Lake and Paulina Lake sit right next to each other.  Both have several hot springs that come up from under the lake beds.  To use these hot springs the lake levels have to be low enough for the hot water to pool up in holes in the bank.
For East Lake check the southern end of the lake in a grassy tuff headland area.  The best chance to use the East Lake springs is in summer or fall when lake levels are lower.
To find the Paulina Lake hot springs check the north east corner of the lake next to the shoreline.  You'll need to find or create a pool where the hot water can mix with cool lake water before using the spring.
Echo Rock Hot Springs – This hot spring is found on the bank of the Owyhee Reservoir where there is a man made pool and shower.
Hunter's Hot Springs And Hunter's Hotel Near Lakeview – This is a good spot to stay the night if you're in the area.  Contact the hotel for pricing to use the hot spring.  This hot spring also features a regular geyser.
Umpqua Hot Springs – This is one of Oregon's prettiest hot springs.  People often bathe naked here in the banks above the Umpqua river.  Be aware that many people come here just to take photos on Instagram, so if you are bathing naked, you may end up in a photo.
Juntura Hot Springs – This hot water will need to be mixed with cold river water before soaking.  It's reported as a good place to soak in winter.  The hot spring is on an island in the Malheur River.  Wear sandals or shoes as there are goat heads everywhere.  The roads to the area are rough and you will need four wheel drive and a high clearance vehicle.
Wall Creek Warm Springs – This spring is not as hot as others on our list and should be used in warmer months.  This is a very pretty forested spot to visit.
Map Of Oregon Hot Springs
We've got you covered with this map of Oregon hot springs you should visit to soak in.  Check out this Hot Springs Oregon Map to find the locations of all of the hot springs listed in this article:
Benefits of Sulfur in Hot Springs Water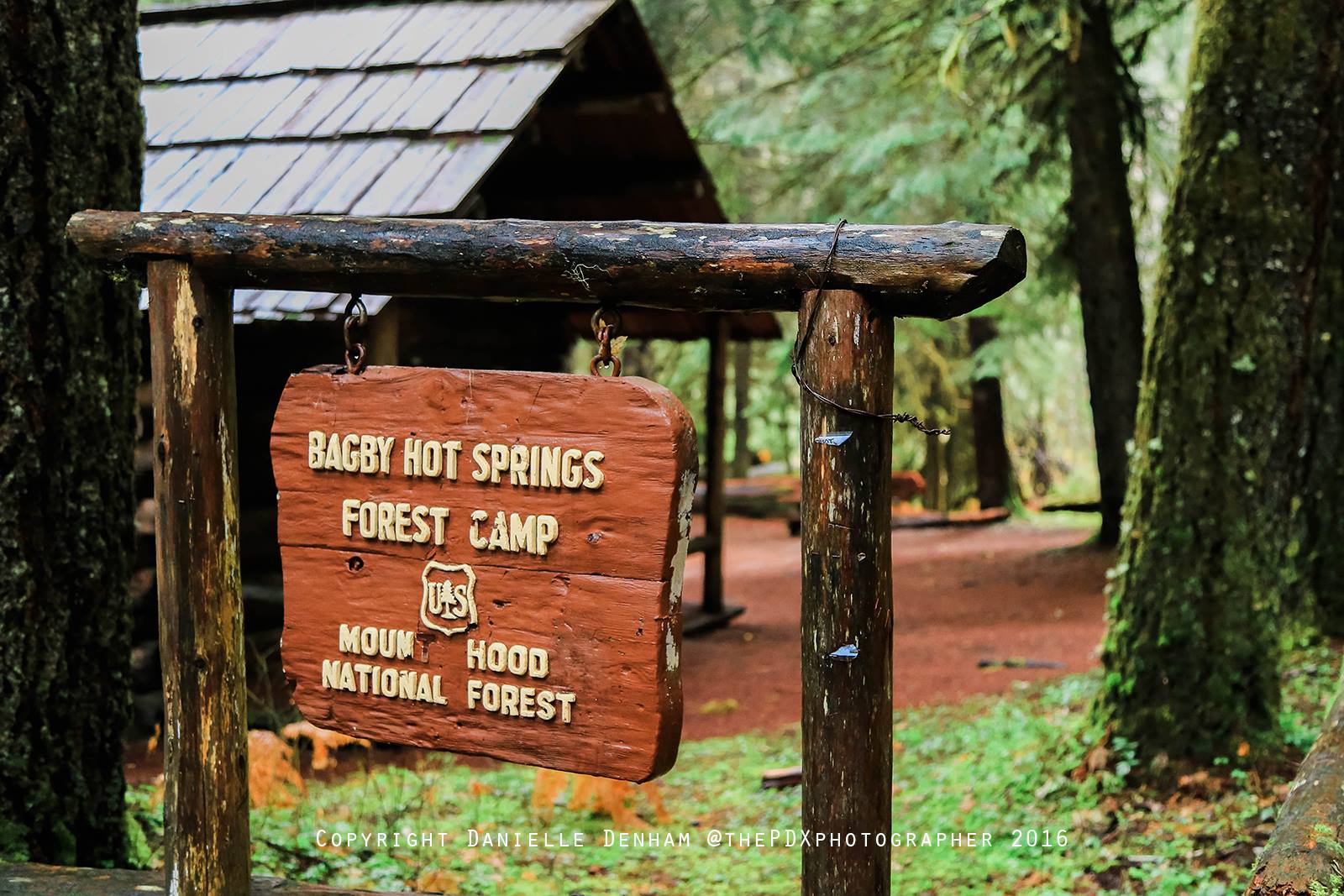 The benefits to soaking in hot springs is actually quite amazing. Here are just some of the very interesting benefits from soaking, courtesy of middleearthcr.com, "Sulfur is a naturally occurring mineral that is found primarily near hot springs and volcanic craters. Sulfur has a distinct smell which is caused by sulfur dioxide gas escaping into the air. Sulfur is part of the chemical structure of three different amino acids (the building blocks that make up protein) — namely, cystine, cysteine, and methionine. Sulfur works with vitamins B1 (thiamine), B5 (pantothenicacid), and H (biotin) to promote metabolism and communication between nerve cells."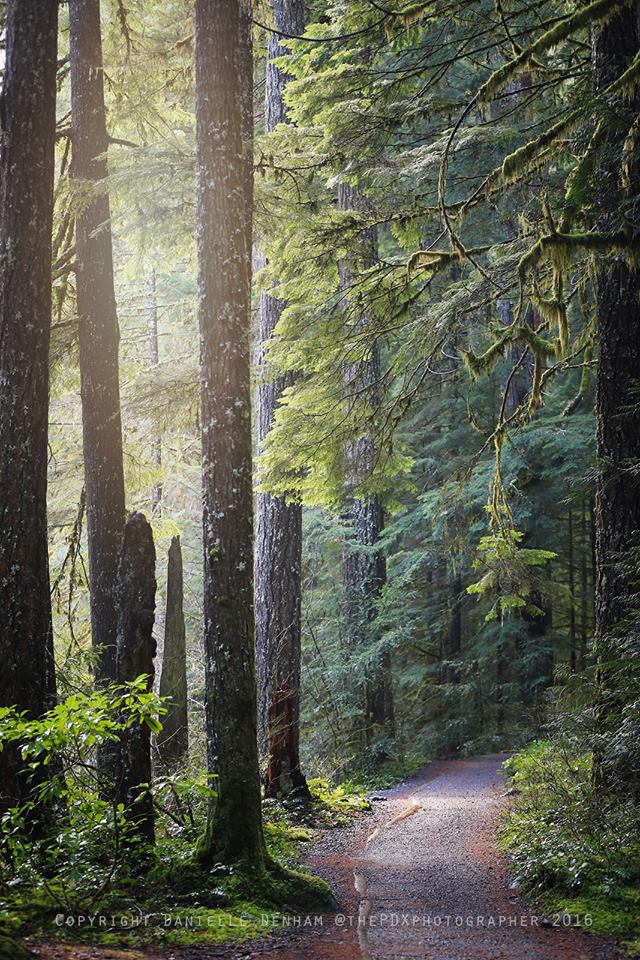 "Approximately 0.25 percent of your total body weight is sulfur one of the most plentiful minerals in the body. It is most concentrated in keratin, which gives you strong hair, nails, and skin. It is known as "nature's beauty mineral" because your body needs it to manufacture collagen, which keeps your skin elastic, beautiful, and young looking."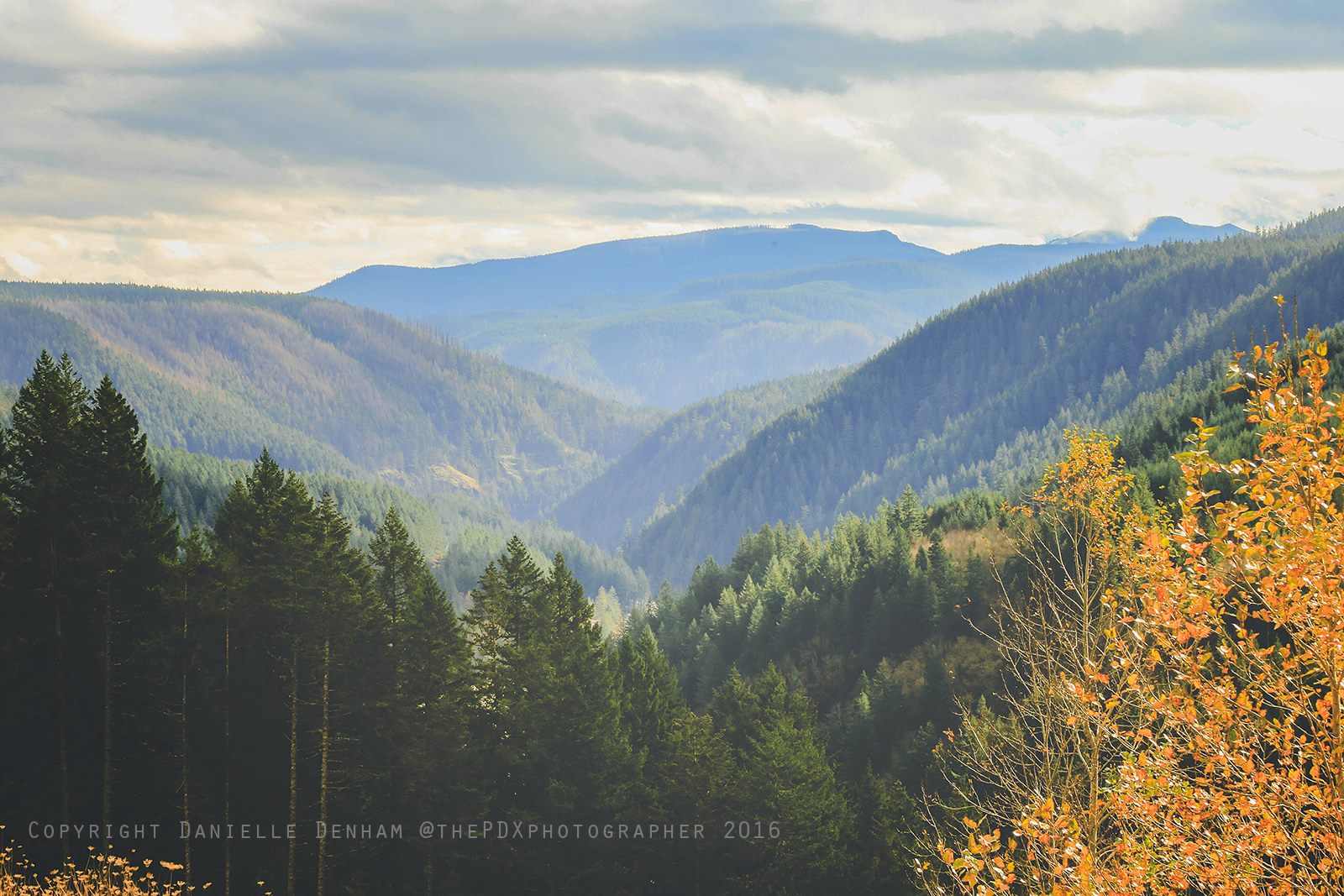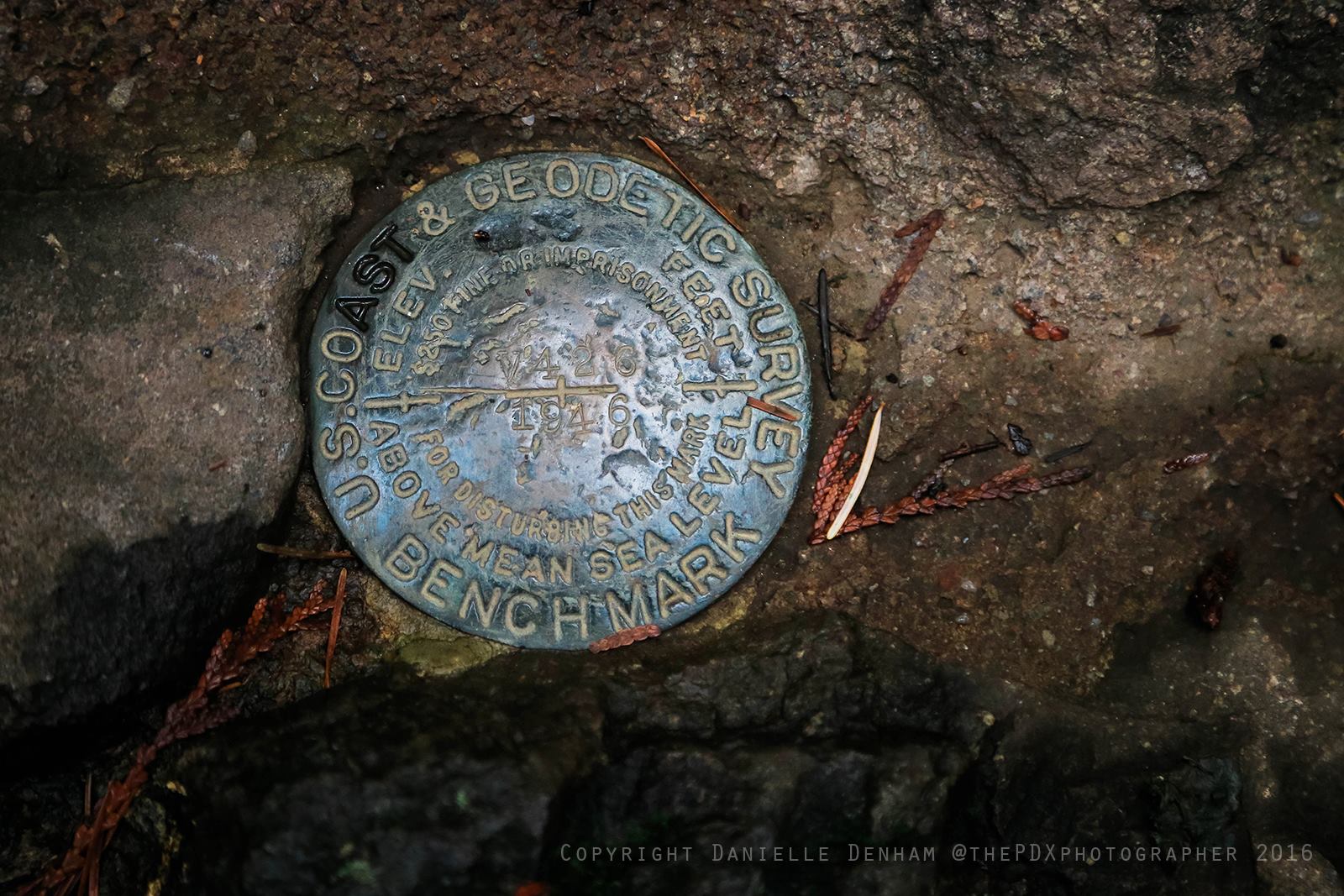 Oregon Hot Springs Important Info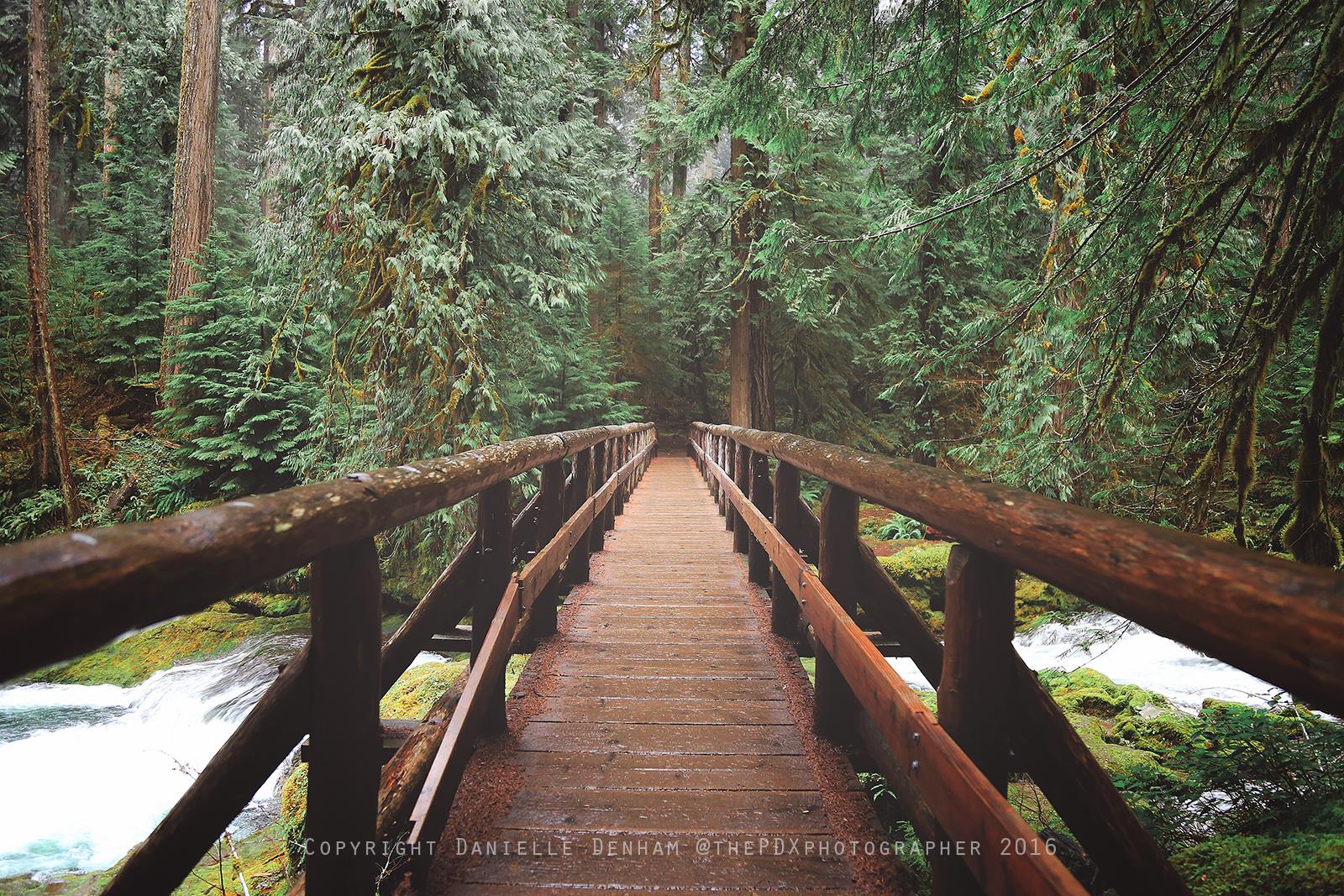 There are many websites which list all hot springs in Oregon, even if those hot springs are on private land, or are hot enough to kill you.  We've done our best to list here the hot springs that are available to use.  Be aware that using hot springs is an at-your-own-risk activity.
Some of the hot springs listed here have a fee, or require that you book a stay at the hotel or resort at that location in order to use them.
Many of the primitive hot springs on this list are clothing optional, meaning they may not be an appropriate place to bring children.
Many of the hot springs on this list are too hot to touch as is and must be mixed with cold river water in a pool before soaking.
Please thoroughly research your destination before going to ensure that the destination is not closed due to wildfire or other circumstances.
PLEASE NOTE: In order to keep our hot springs in Oregon pristine and open to the public, please follow the 7 Principles of Leave No Trace.  In the past some hot springs in Oregon have been closed for good due to people leaving garbage and feces behind, as well as doing drugs at the site or damaging the environment.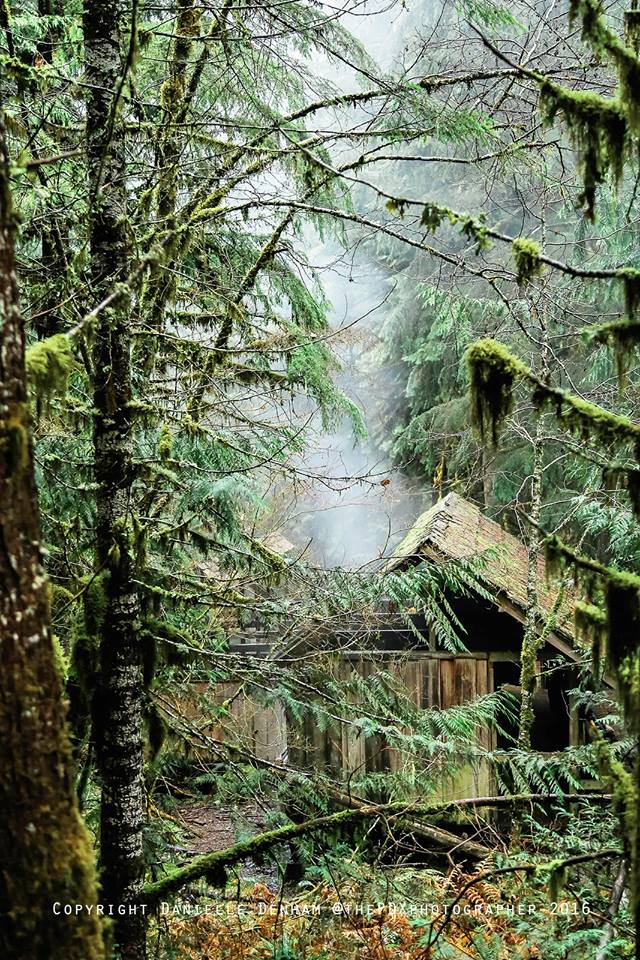 We hope this guide to Oregon hot springs was helpful for you.  Which of these hot springs is your favorite?  Let us know and tag the friends you want to go with!