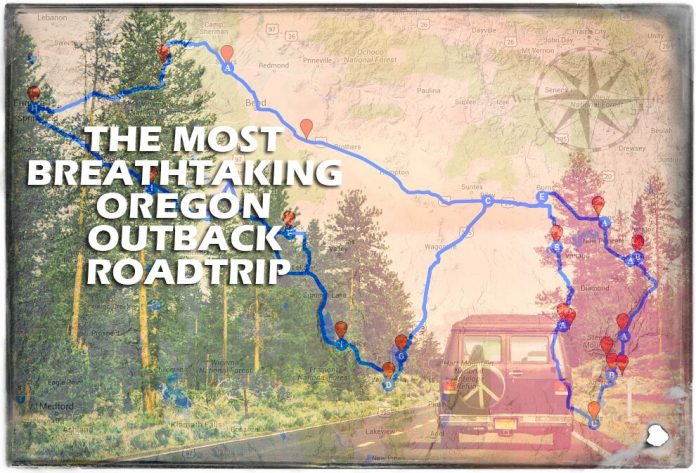 When it comes to an Oregon road trip, no matter which direction you head you are bound to discover beauty. If I am being honest, I don't feel like eastern Oregon is discussed enough. Traveling to eastern Oregon is almost a completely different world, it seems, at least compared to the western part of the state.
Writing this was a bit challenging as we crammed a lot into about 3 days, which of course is a lot to cover – over 900 miles in one article. We hope you can venture out to some of these amazing Oregon locations in the future yourself, and enjoy them as much as we did on our road trip.
I've always wanted to explore central and eastern Oregon and finally got my chance as I ventured out with Danielle Denham into the Oregon Outback, who is behind thePDXphotographer and an amazingly talented photographer. We set out last month, in May of 2016.
Your Ultimate Eastern Oregon Road Trip Itinerary
---
Journey with us as we head out from Eugene, through central Oregon deep into southeastern Oregon, and head back home after 3 days of one of the most incredible, awe-inspiring road trips I have had the privilege to take. If only I could make more time for adventures like this, I could spend what feels like eternity exploring this awe-inspiring area of Oregon.
Blue Pool
To start our trip, with Tamolich Falls on the way we decided it would be a great place to begin. Tamolich, also known as Blue Pool, is one of the most incredible places I've ever hiked in Oregon. In case you are wondering if the water is actually that blue, the answer is yes. The water is this blue and it's something you definitely need to see for yourself if you get a chance. The hike in is around 3 miles give or take, and if you'd like more specific information about this gorgeous place, make sure and hit up this article here.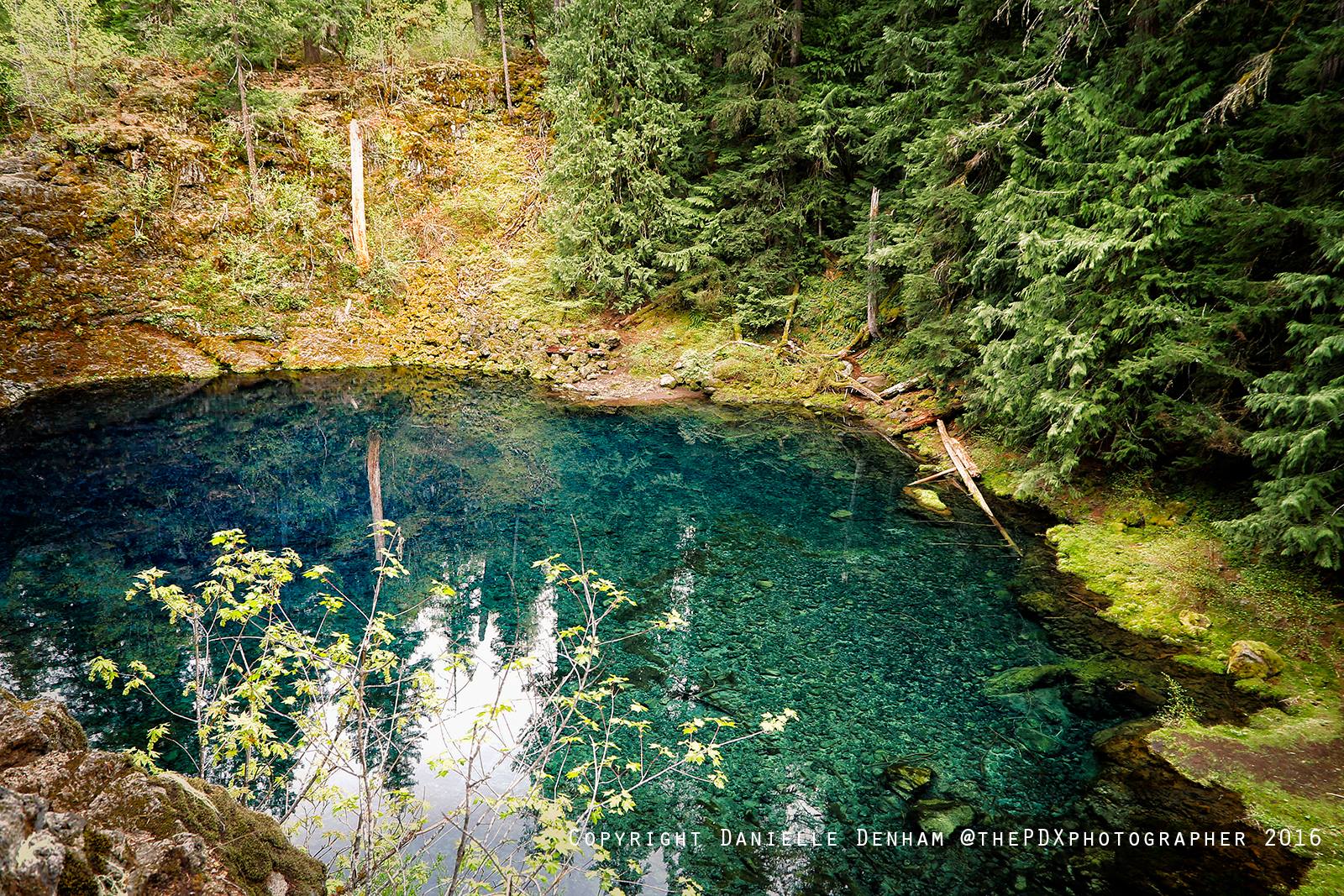 Sisters, Oregon
After hiking Blue Pool, we enjoyed the beautiful, as always, drive up Mckenzie River, when we eventually got to Sisters, Oregon. After stopping at Bi-Mart to get a few things we needed, I took this beautiful shot of the Three Sisters.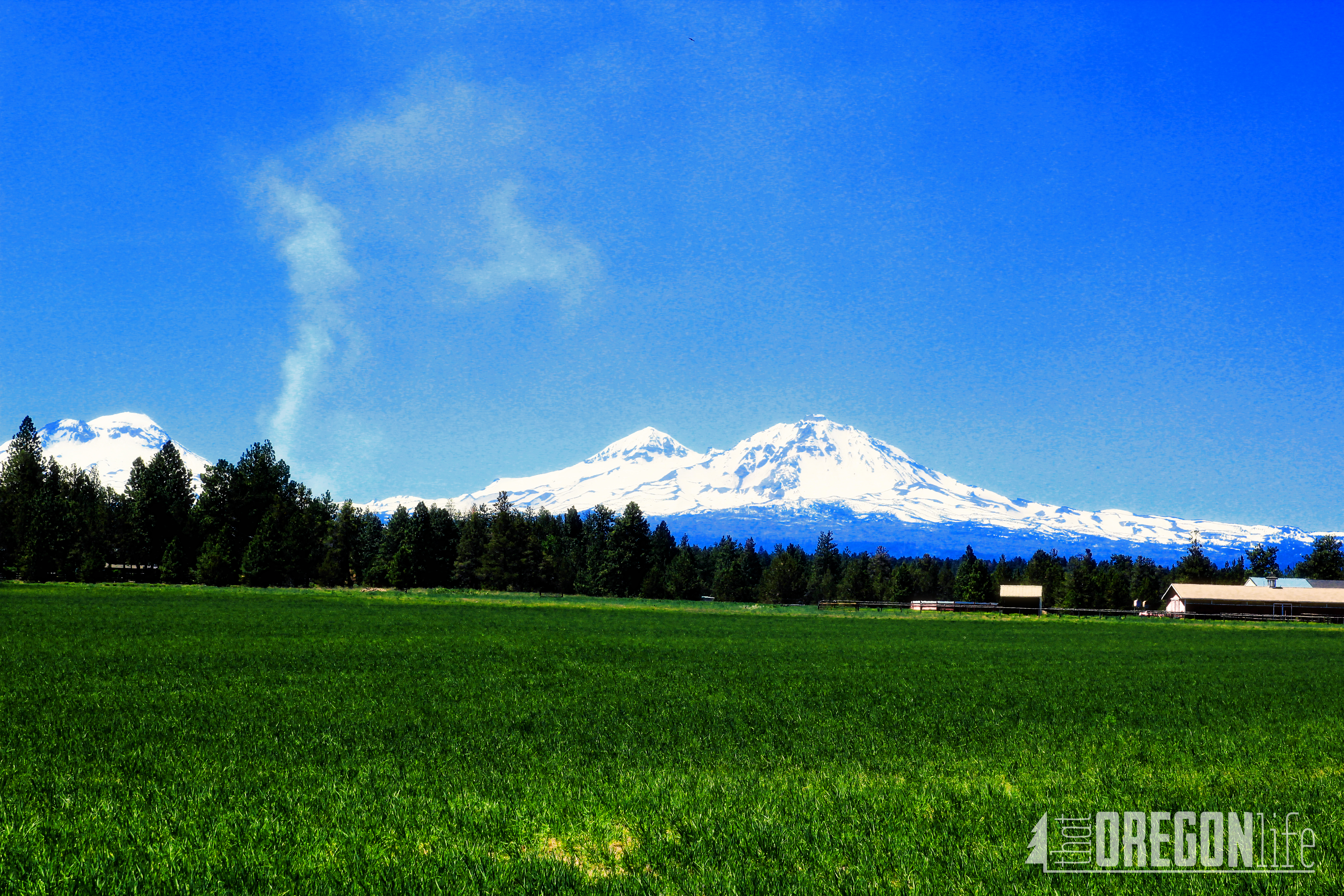 Several miles outside of Sisters,  we checked out this awesome old stagecoach stop off Cloverdale Road.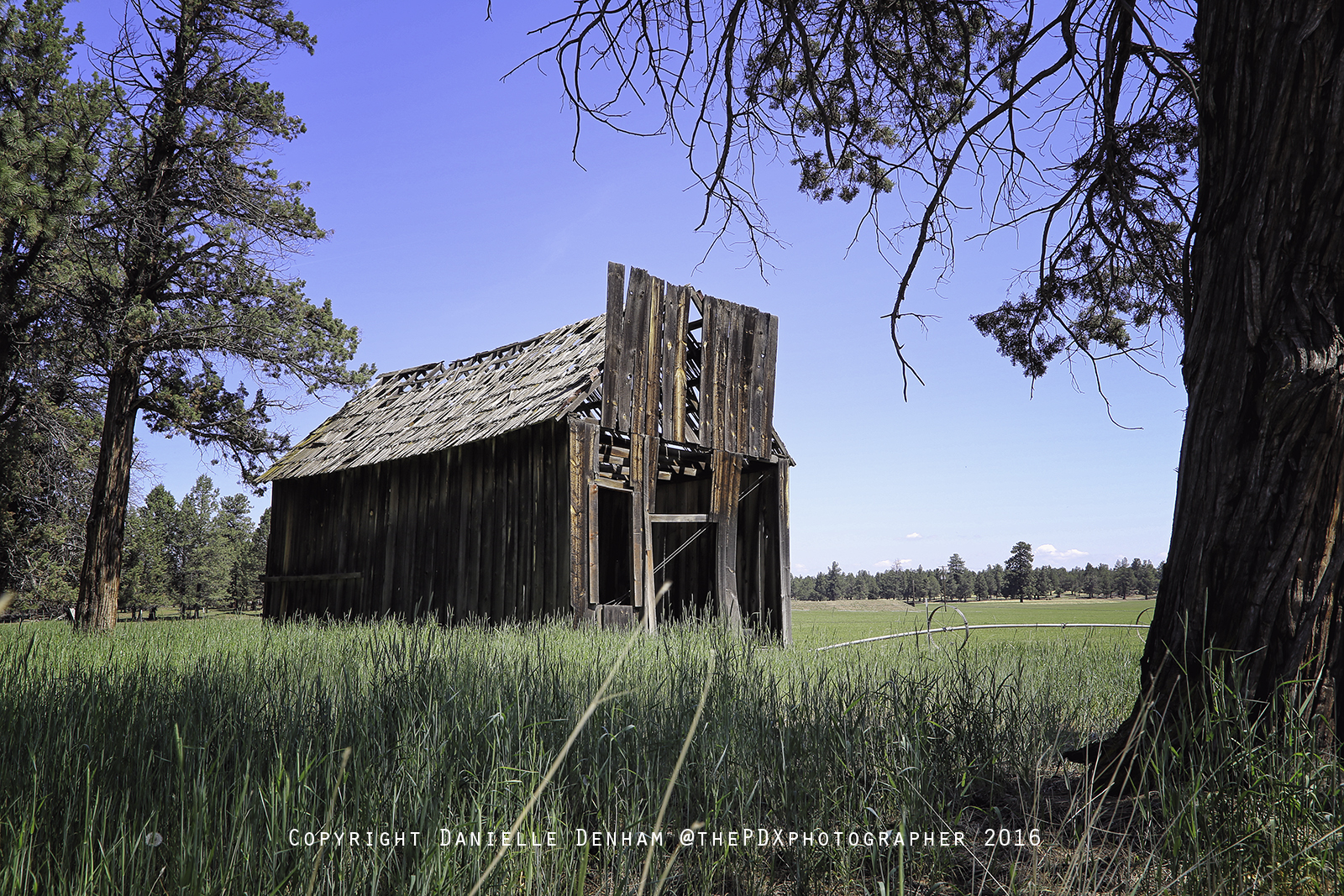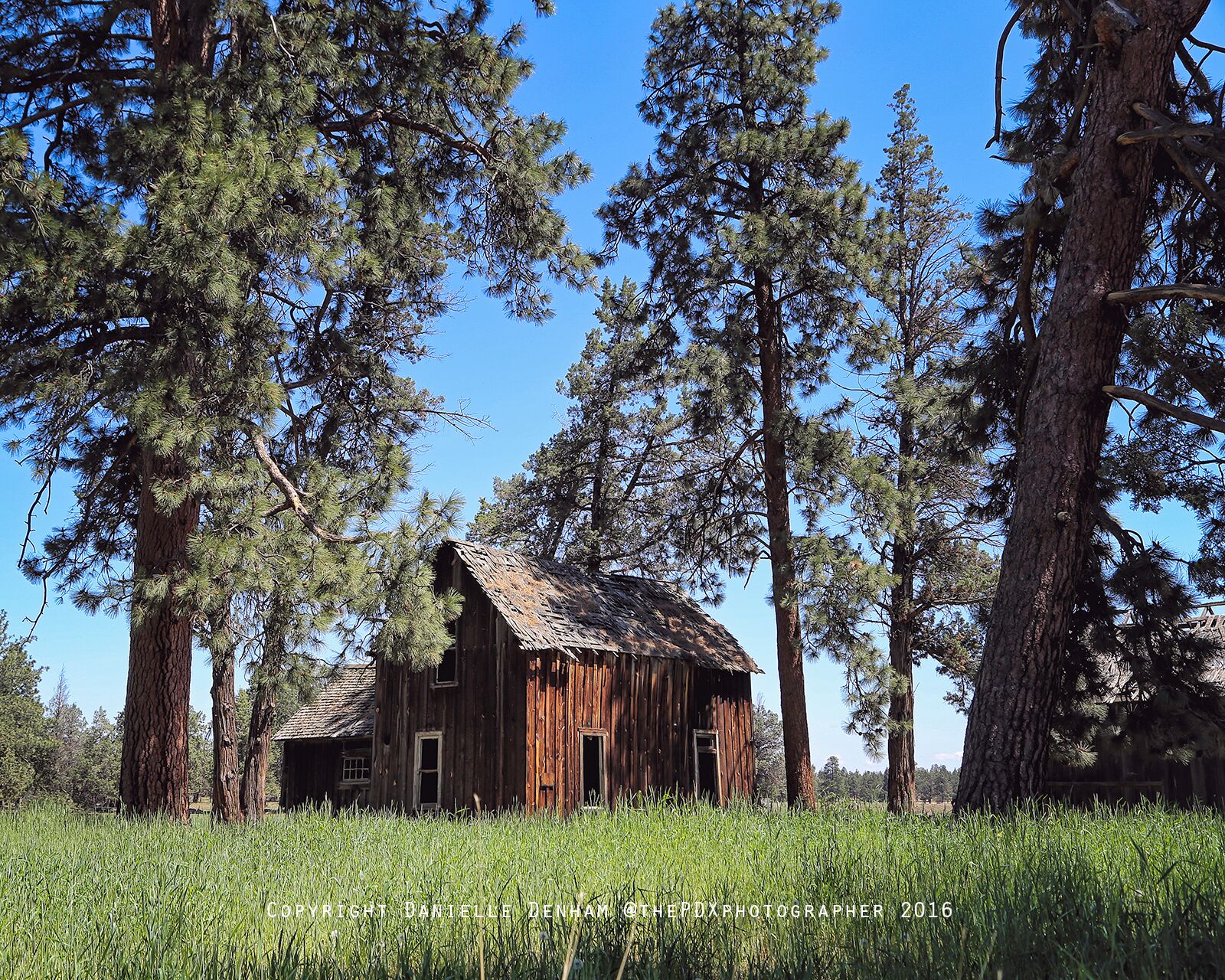 Millican, Oregon
After Sisters, we stopped in Millican, a ghost town in Deschutes County, Oregon.

Millican is located off  U.S. Route 20. It is approximately 25 miles east of Bend. This old store made for a great photoshoot on the way!
Crystal Crane Hot Springs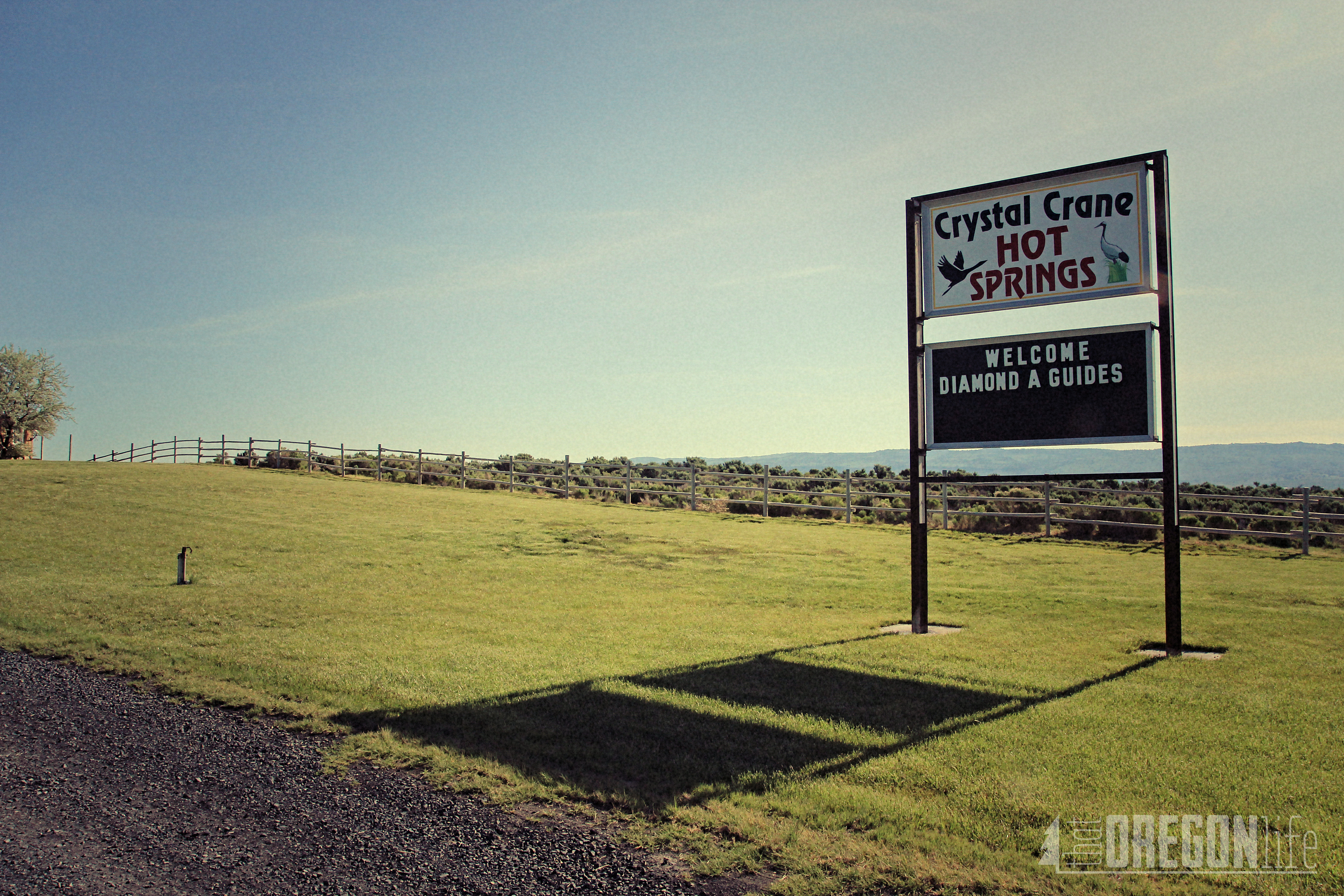 Our first place to rest our heads for the night was Crystal Crane Hot Springs. This place was without a doubt my favorite place to stay the whole trip. Talk about heaven! This place is not far from Burns, with a 7,200 pop in a county the size of New Jersey, and not a single stoplight.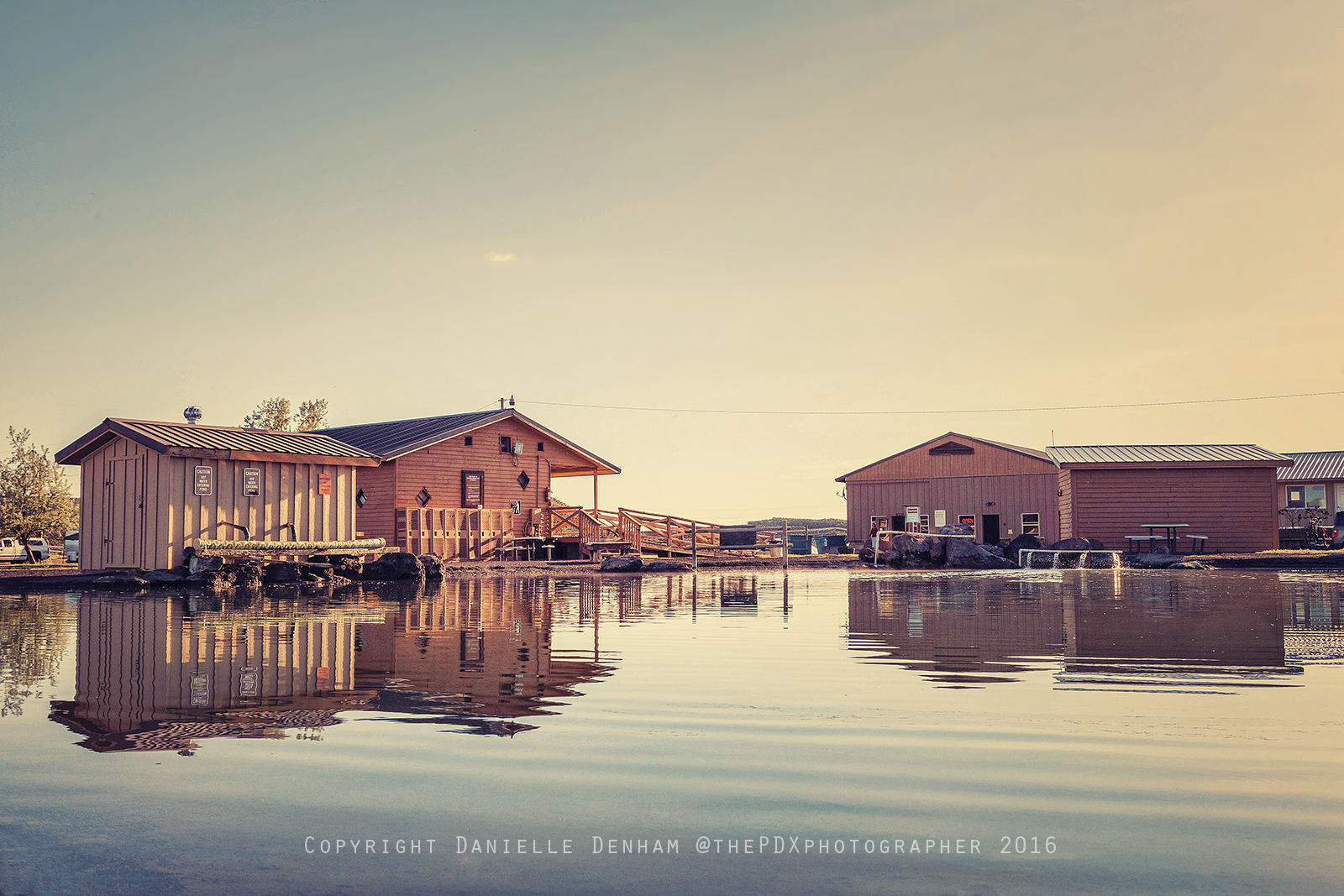 Here is the amazing teepee we stayed in! While they offer very nice cabins, we felt pretty spoiled staying in the only teepee they offer. The teepee will only set you back $65 for the night, and also includes a perfect relaxing hot tub smack dab in the middle.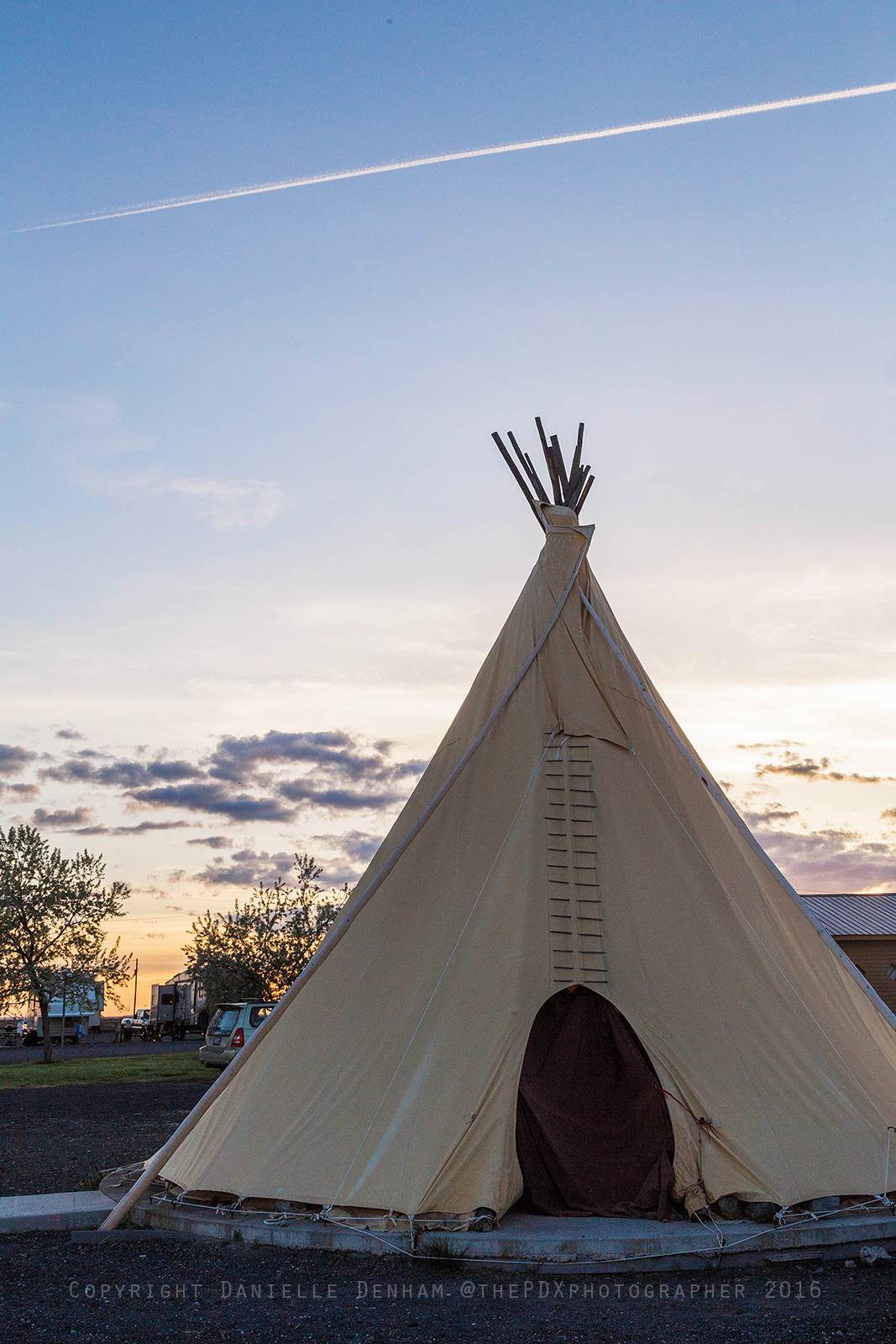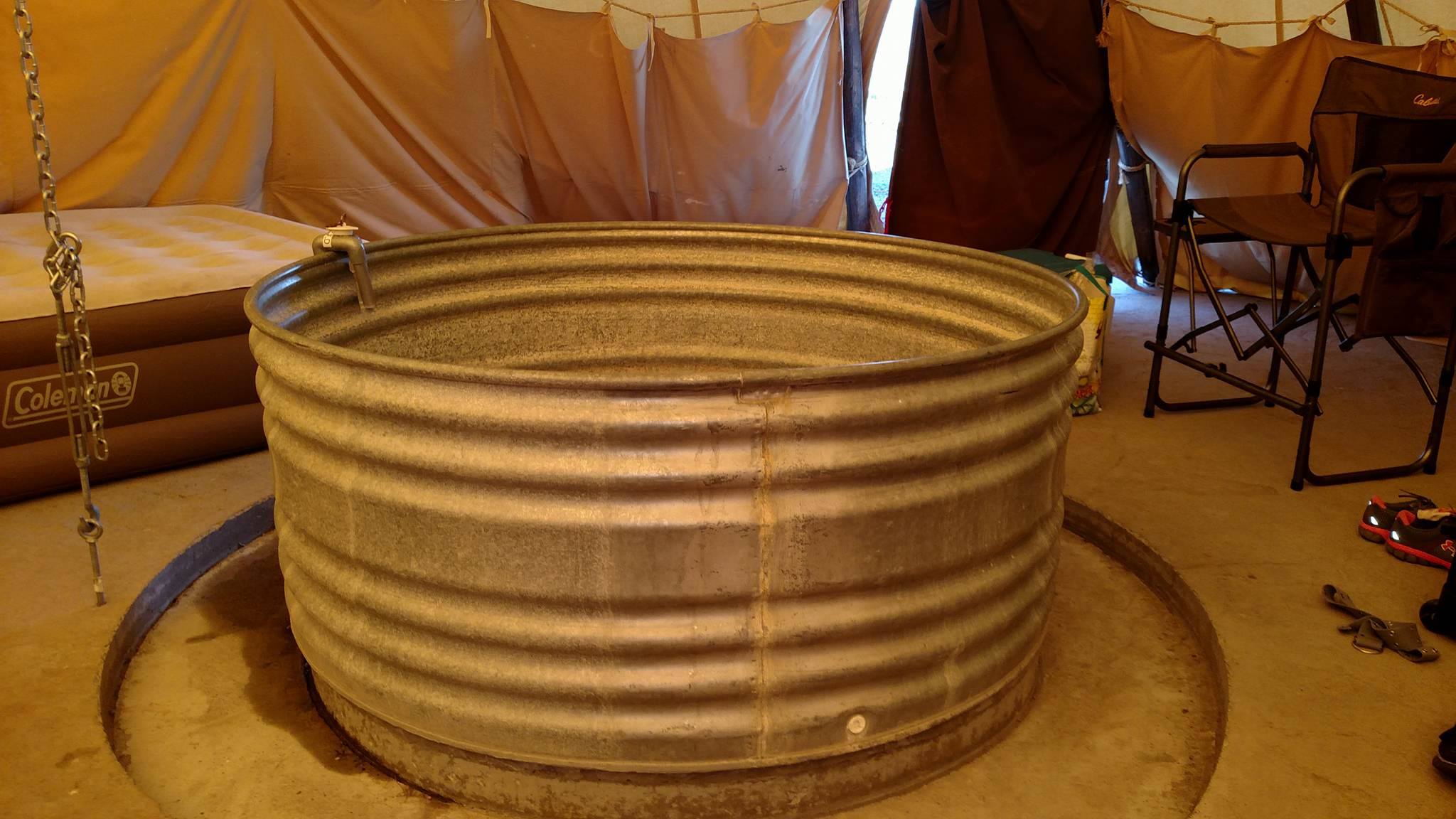 As you can imagine, soaking in the hot springs was incredibly relaxing. Not only that Vic, who was our awesome host, was the most down-to-earth guy I met the whole trip. He was fun to talk with and gave us a lot of great tips for the rest of our adventure. The rest of the staff was also very friendly and we couldn't have picked a better place to stay.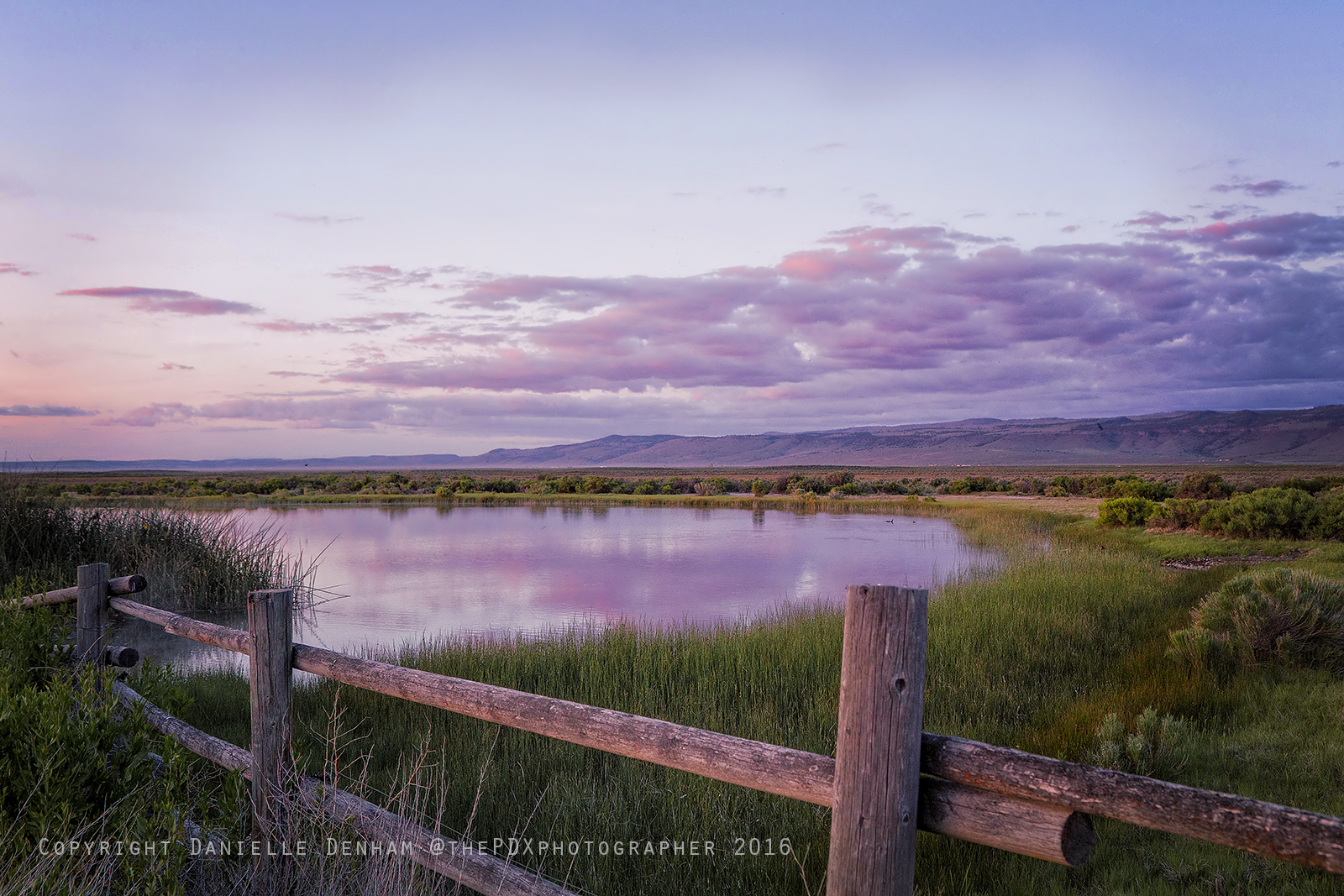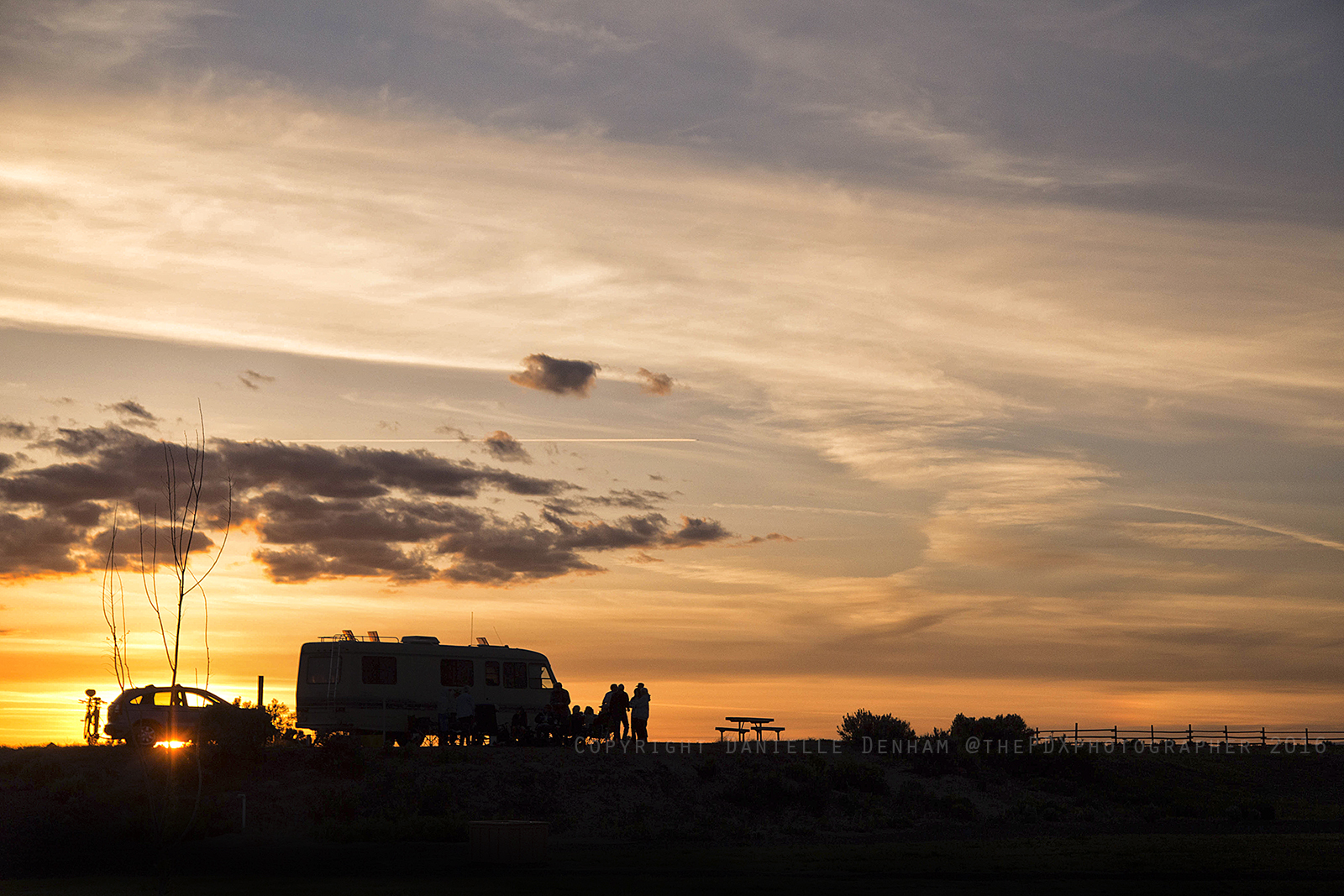 Here is a beautiful shot of Danielle soaking as the sun rose the following morning. Honestly, it doesn't get much better than this.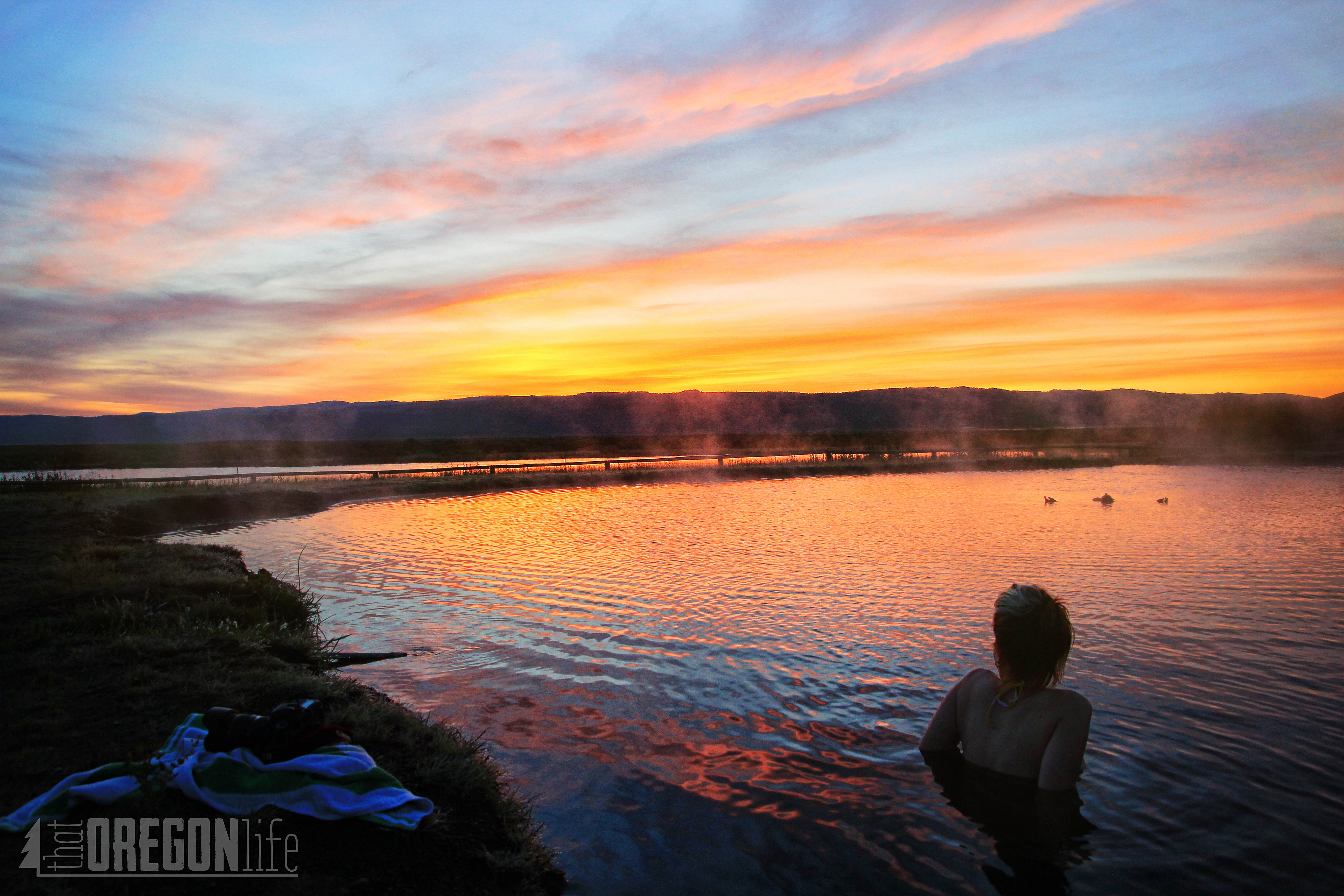 While we were in Crane, we decided to also take some gravel roads just to look around before nightfall.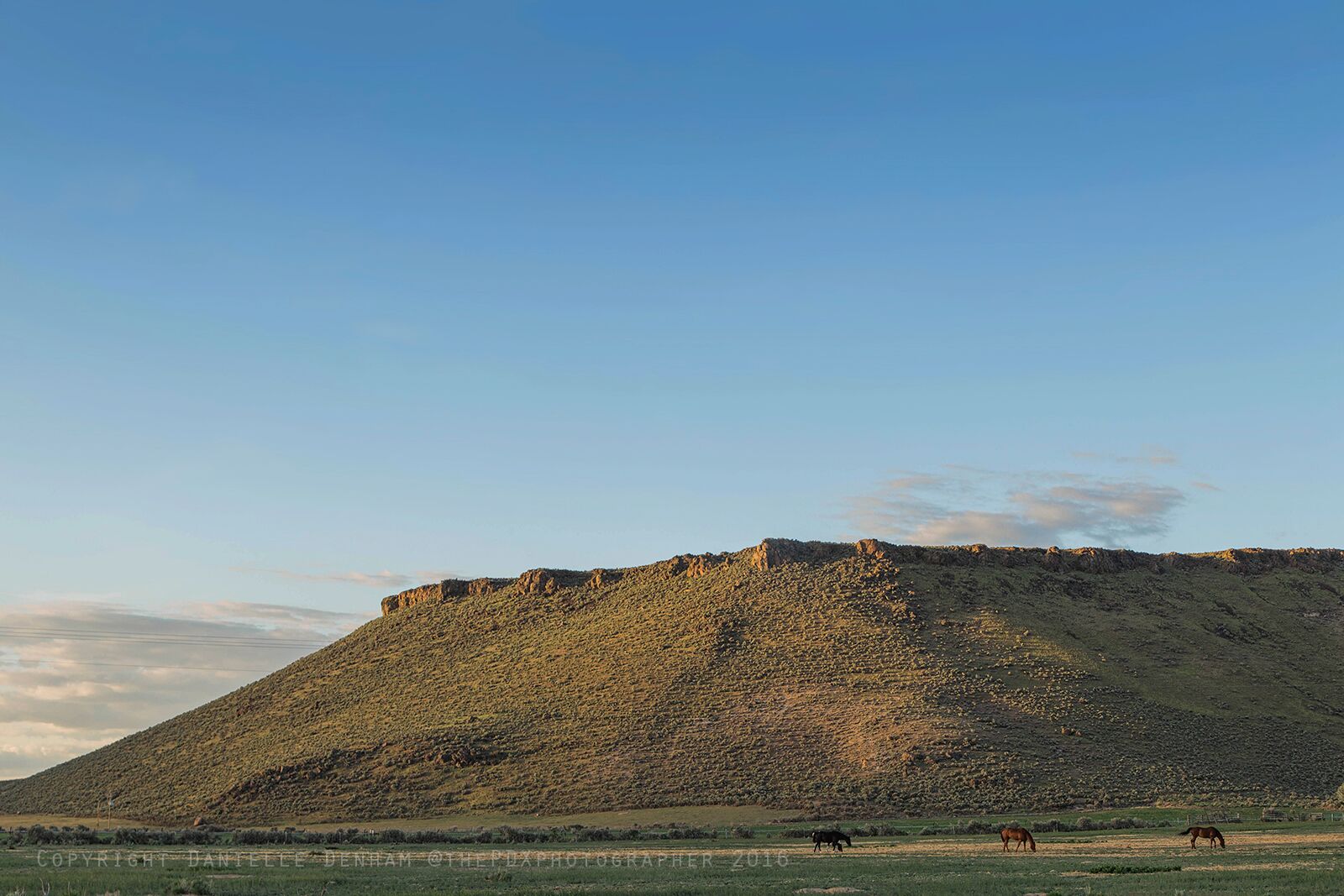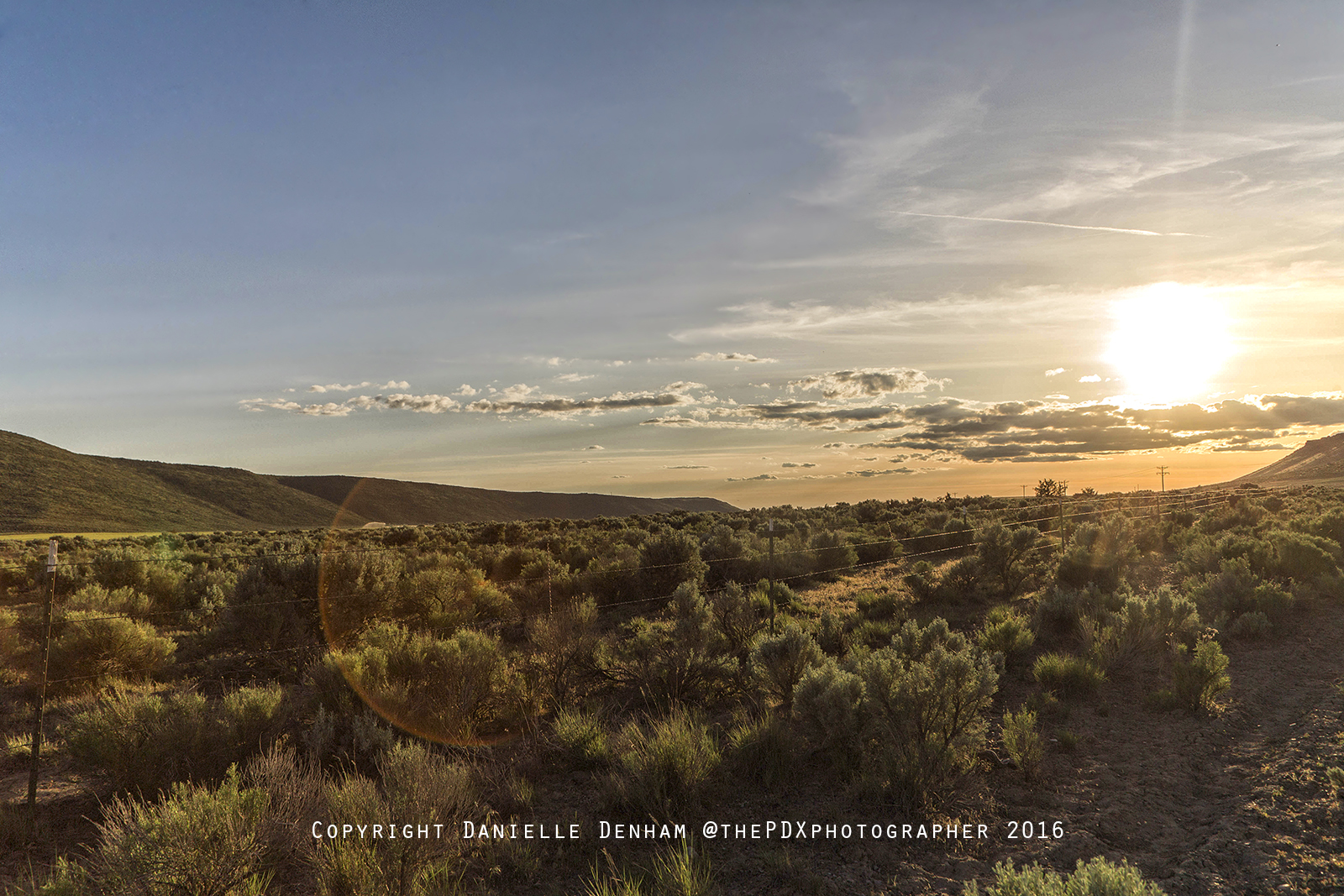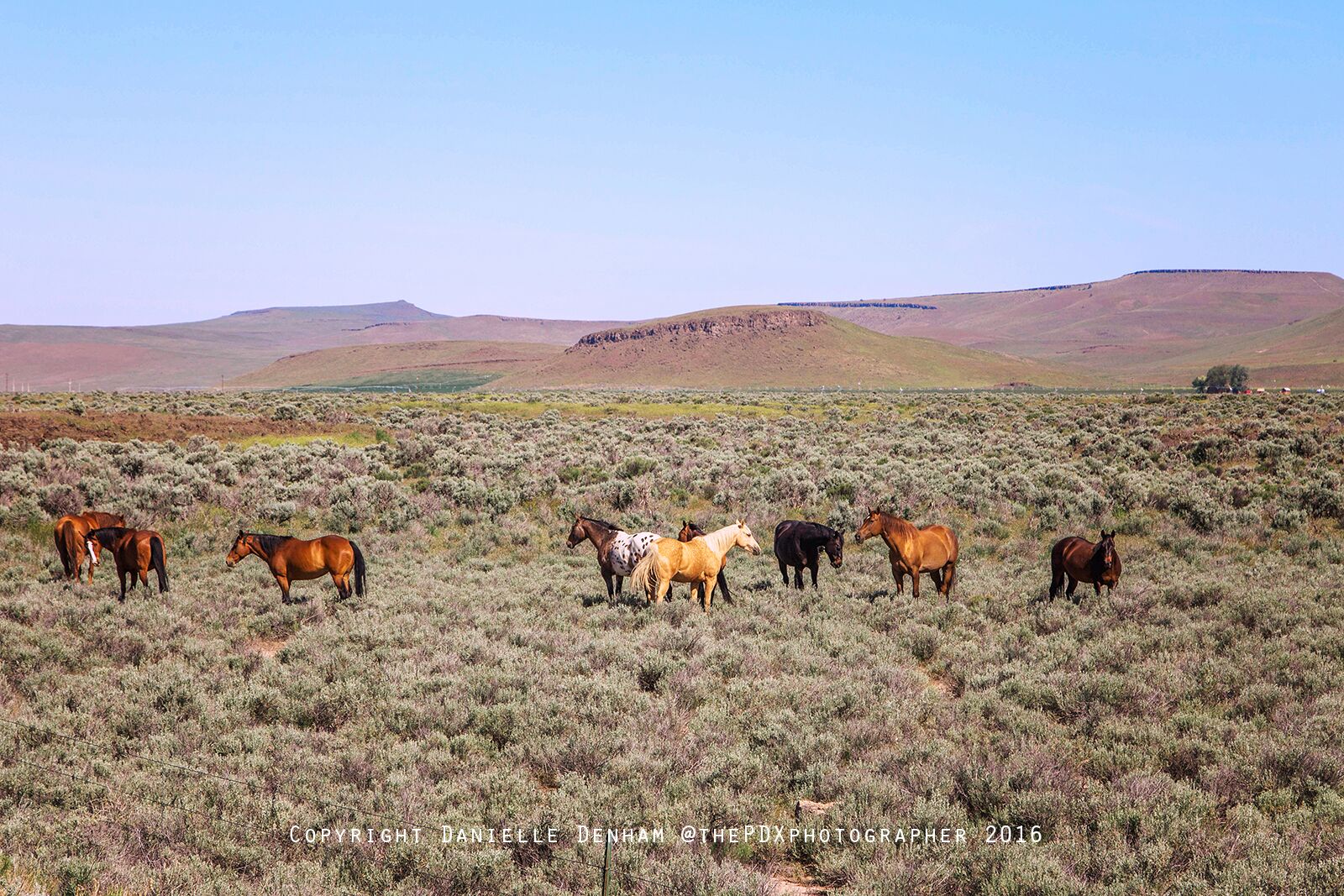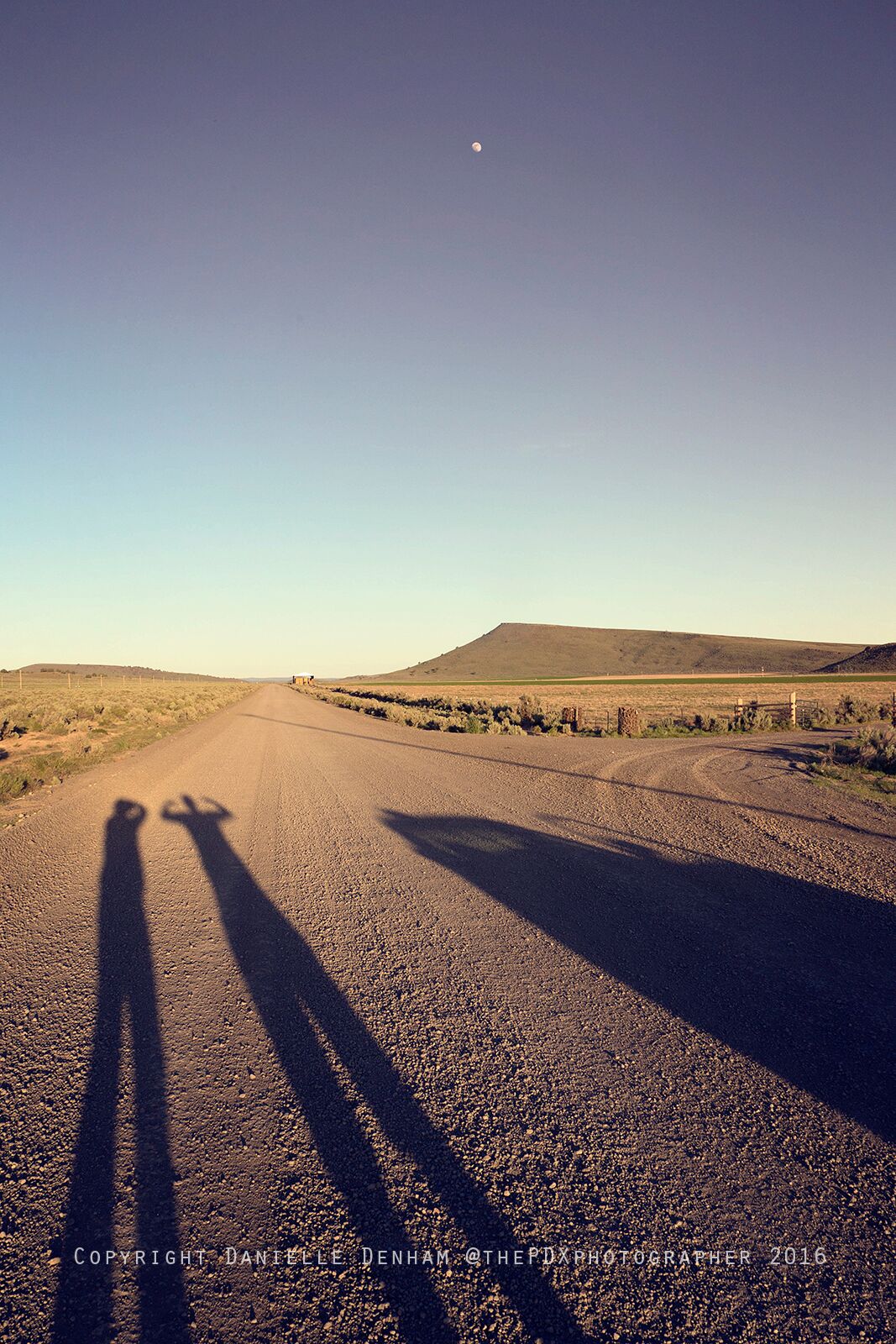 One thing you will learn while traveling in eastern Oregon, NEVER leave a town without filling up as you will drive hundreds of miles sometimes between towns! Here's where we filled up at Crane Store & Cafe. The sign let us know it would be at least 100 miles before the next pit stop.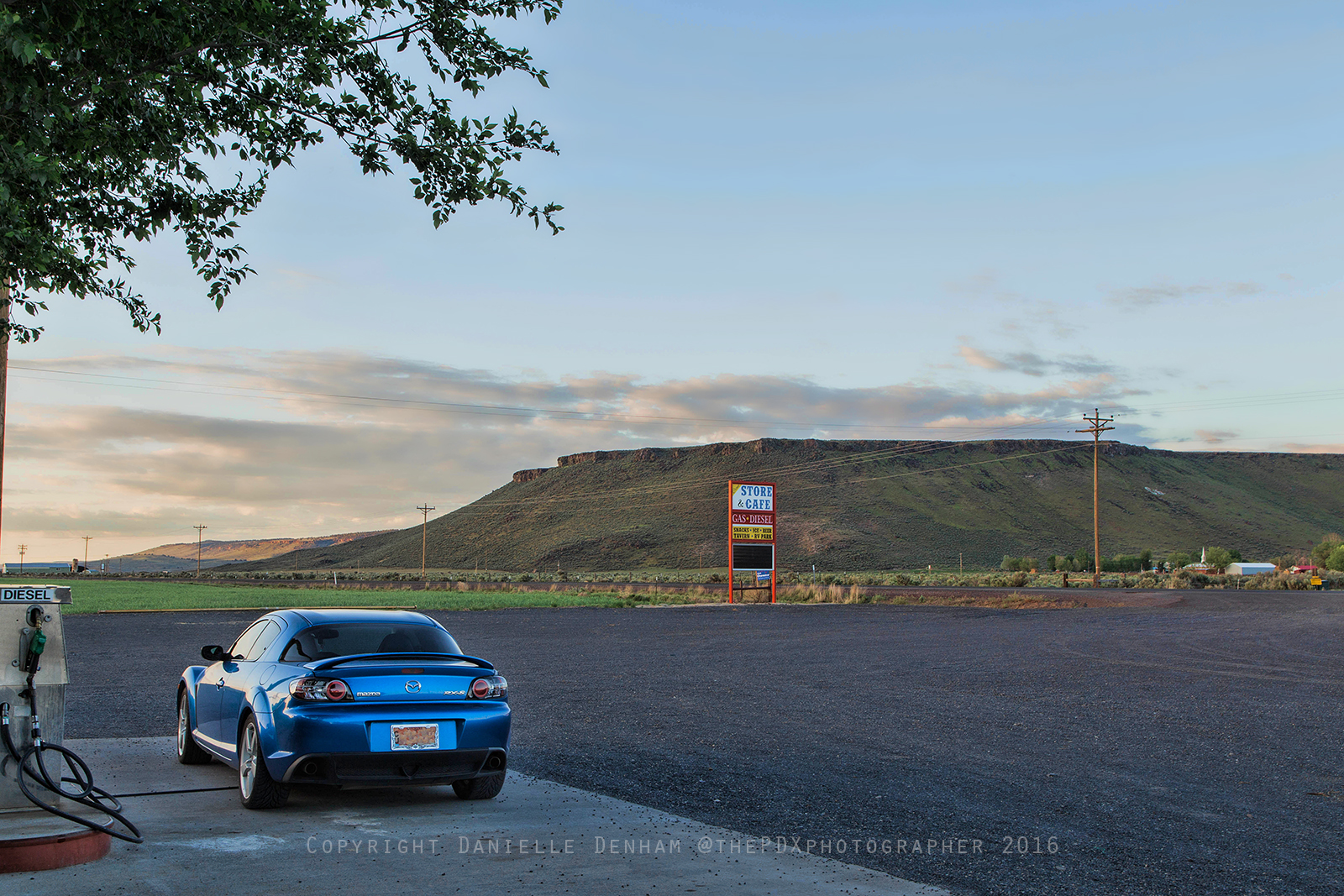 Malheur Cave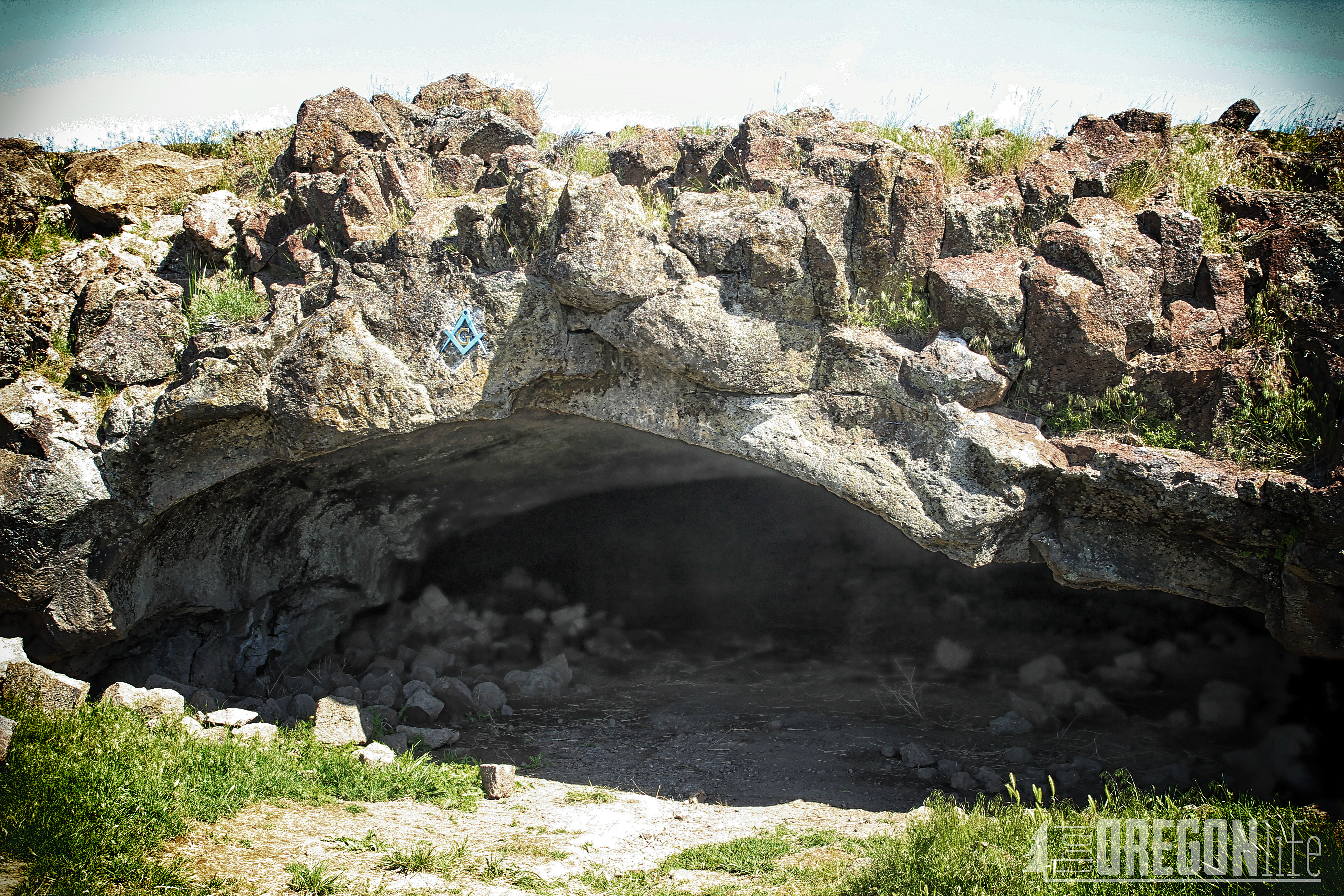 This cave was definitely an unexpected place for us to visit, but when we heard about it we couldn't resist.
Malheur Cave is a classic example of a large lava tube cave. The cave is 17 miles east of Crane Hot Springs and is owned by the Masonic Lodge of Burns. The cave is 3,000 feet long, and the height varies from 8 feet near the entrance to a maximum of 20 feet far back in the cave. An underground lake fills the lower end of the cave, and fluctuation can cause the water to rise within 1,000 feet of the entrance.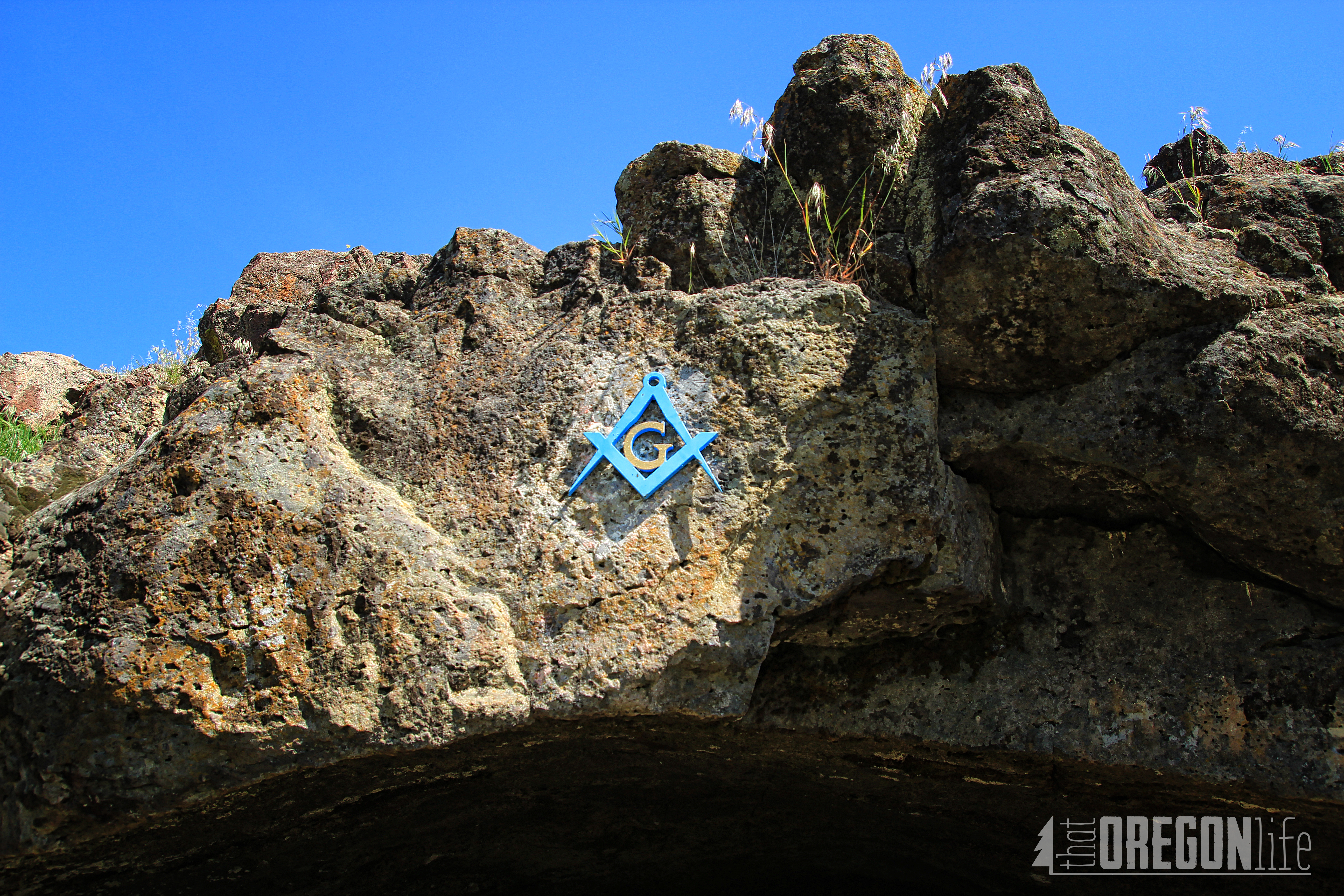 In 1938 two members of the lodge, Ulysses S. Hackney and Charles W. Loggan came up with the idea of holding an outdoor stated meeting in the Malheur Cave 52 miles east of Burns. They devised a plan to use the Malheur Cave for an outdoor meeting of Masons in Oregon. Their idea was well-received, and the first official outdoor meeting of Masons in the Western United States was held at the Malheur Cave at a stated meeting, under Special Dispensation, at 8:00 pm, October 1st, 1938.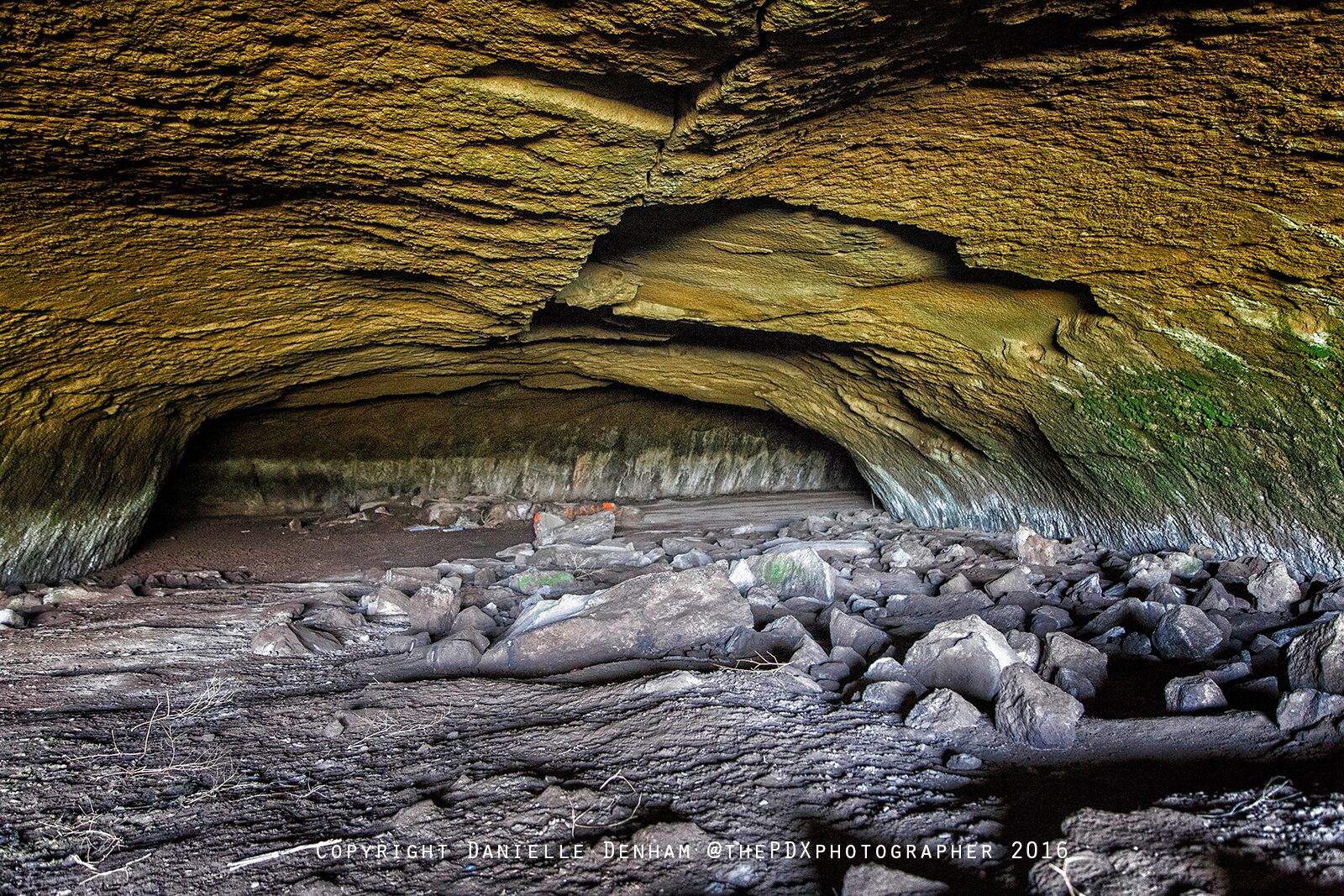 What exactly are they doing in this cave? As you can see there are bleachers inside as well.

I was definitely ready to get out of this cave quickly as we were done taking photos.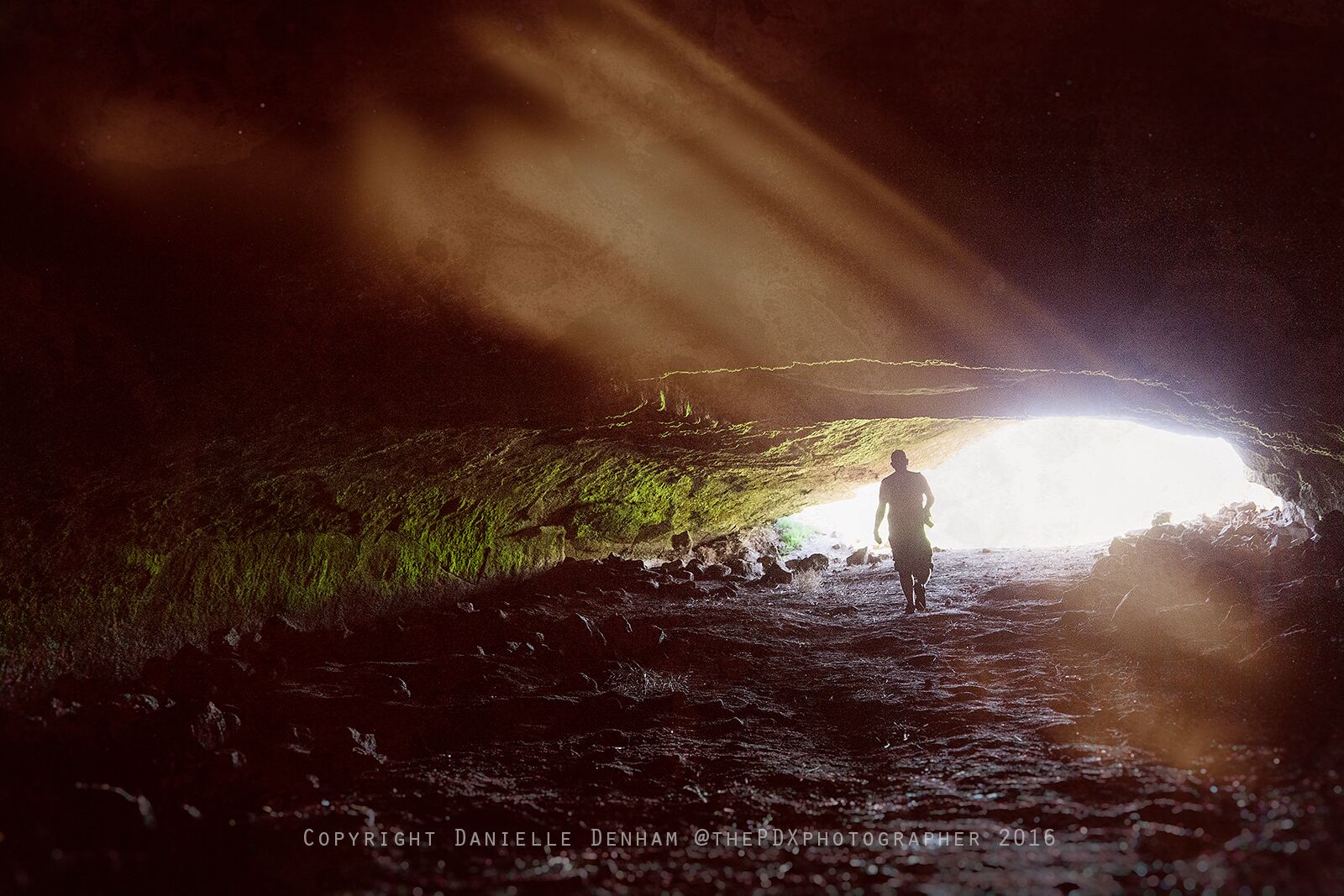 If you are interested in reading more about the Malheur Cave, head over to this website to read more.
Steens Mountain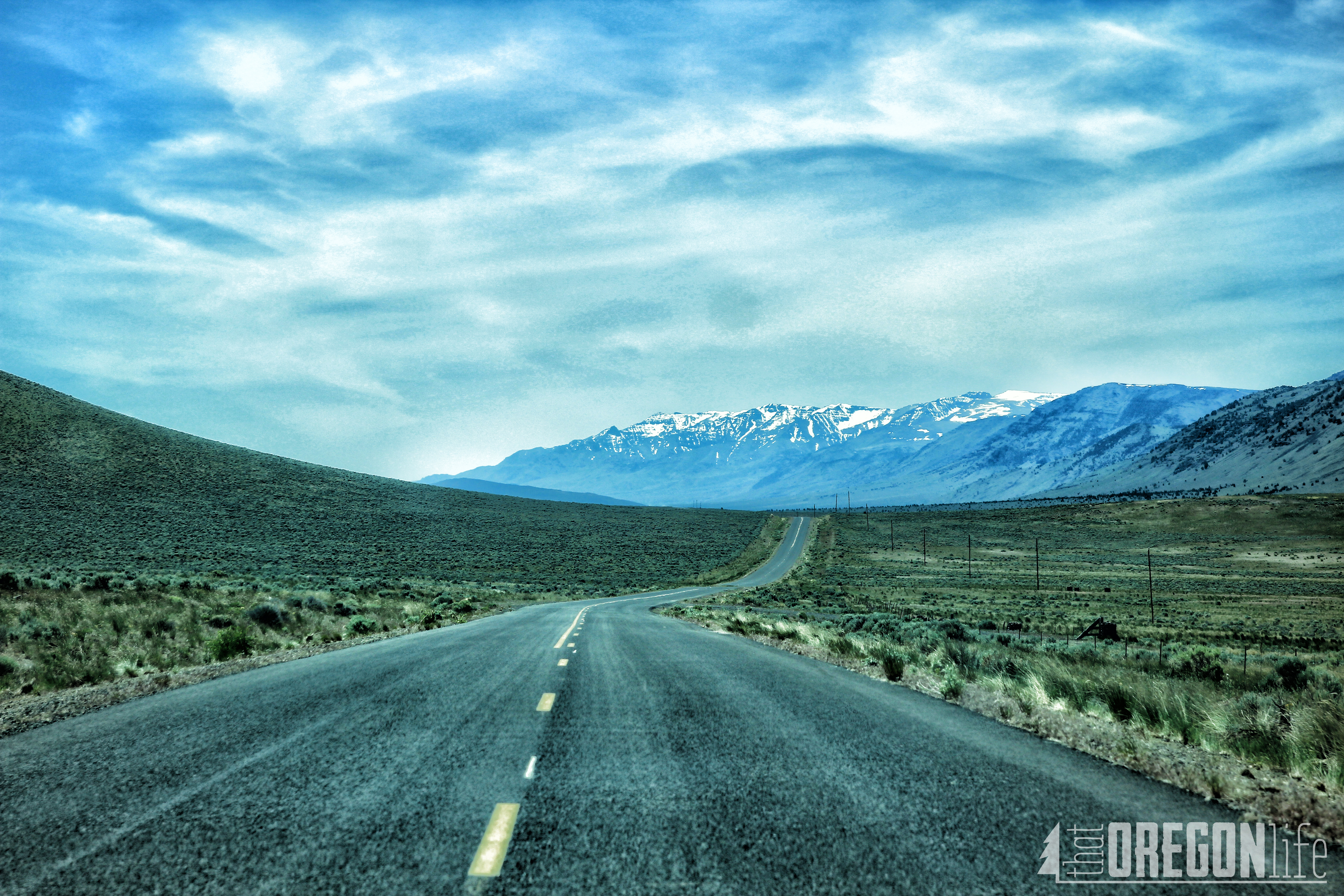 Steens Mountain was absolutely incredible and is a large fault-block mountain, Located in Harney County. Steens stretches some 50 miles north to south and rises from alongside the Alvord Desert at an elevation of about 4,200 feet to a summit elevation of 9,733 feet  It is sometimes confused with a mountain range but is properly a single mountain. We drove at least 60 miles of gravel around this mountain, and every part of the road was absolutely breathtaking.
Be sure to also stop at the Kiger Mustang Horse Viewing Area if you head this way.
Mann Lake