Last updated on September 16th, 2018 at 11:48 pm
Oregon's Tamolitch Falls, famously known as Blue Pool, is a popular summer attraction for hikers, tourists, and thrill-seekers. But its beautiful blue waters only hide the fact that it is one part of nature that should only be seen and never touched.
Sign up for monthly emails full of local travel inspiration and fun trip ideas. In each newsletter we'll share upcoming events, new things to do, hot dining spots and great travel ideas.
The Dead Pool
Water temperature at Blue Pool sits around 38°F – so cold that not even microorganisms can survive below the surface.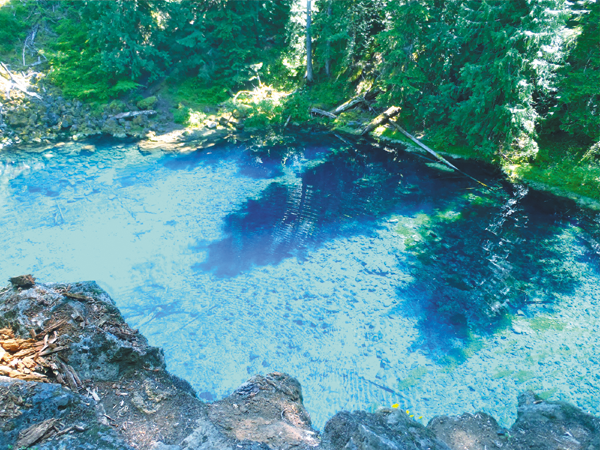 In temperatures below 40°F, submersion will result immediately in cold shock response, which begins with an automatic and uncontrollable gasp reflex. You will inhale water, and you will likely drown. Even if your head is above water, you will begin to hyperventilate, which can lead to fainting (and thus sinking), and, in extreme cases, sudden cardiac arrest.
Deeper Than It Looks …
Most onlookers who don't already know will look into Blue Pool's waters and believe it to be around five feet, or ten feet, maybe fifteen feet at the deepest. Blue Pool is, in fact, thirty feet deep.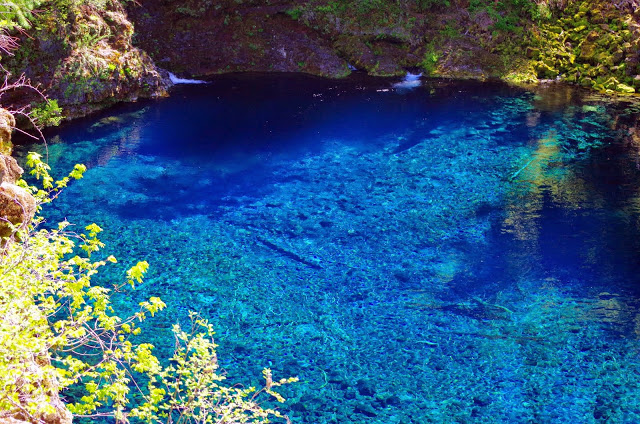 And while it might be obvious to say, this is not a swimming pool. There's no gradual slope back to safety. You can't rely on being able to propel yourself from the floor back to the surface. And if you're sunk deep, that makes it even harder for someone to rescue you – because they will then also be 30 feet deep in water cold enough to kill you.
… While Also Deceptively Shallow
The now infamous tragedy of the University of Oregon tennis star who perished after making the 60-foot cliff jump into Blue Pool is sometimes told in two different ways. Some attribute his death to the cold water, but the truth is that his face collided with a rock just below the surface and he lost consciousness instantly. He then sunk to the bottom of the frigid pool and drowned.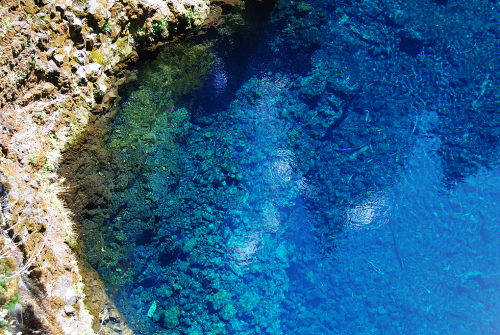 Blue Pool is a gorgeous and unique part of Oregon's landscape, and it is truly breathtaking to see it in-person. This is not to dissuade hikers, tourists, or campers from visiting this beautiful place. We at That Oregon Life just want people to be as safe and as educated as possible, and to always leave nature the way you found it.
Hit the link here for more information on Oregon's Blue Pool.