Last updated on March 10th, 2020 at 09:15 pm
Just an hour west of Eugene, 10 miles south of Mapleton and just east of Florence, you will find one of my favorite all-time hikes ever in the Siuslaw National Forest. It's known as Sweet Creek Falls, and it's definitely one you will want to check out in the near future if you haven't already. Its stunning cascading creek was settled in 1879 by the Zarah T. Sweets, a family of Oregon trail pioneers. Portions of an early wagon road have been incorporated in a dramatic trail past a dozen falls. Four trailheads along the route make it easy to hike the path in segments.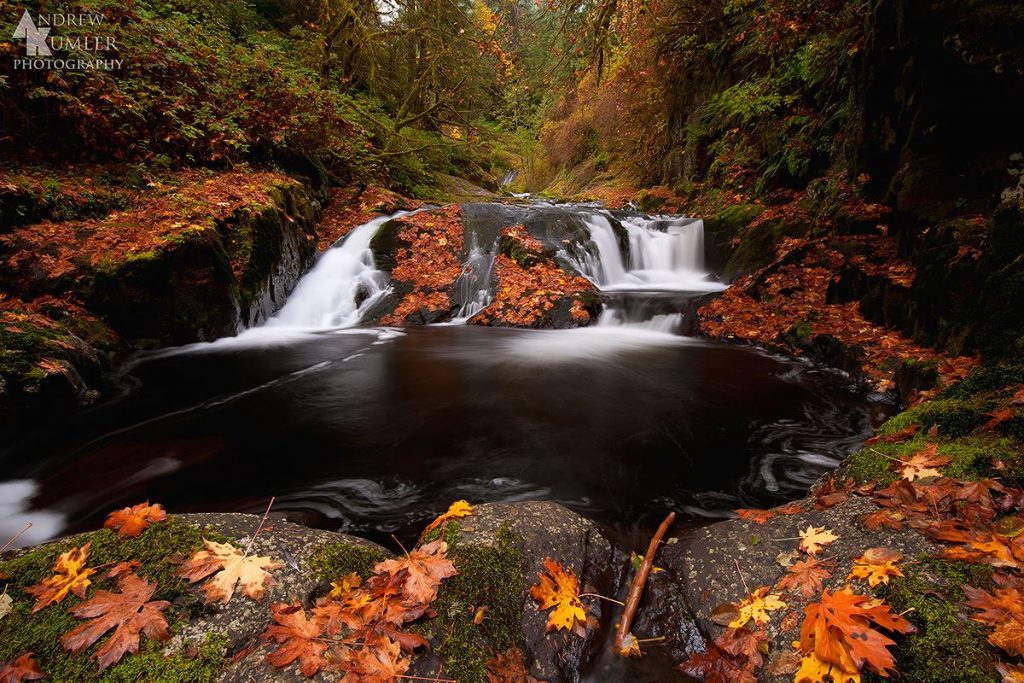 While Sweet Creek Falls is gorgeous all year round, autumn is especially an incredible time to hike here. Parts of the trail are on a cliff-hugging boardwalk, and makes for a fairly easy hike for all ages.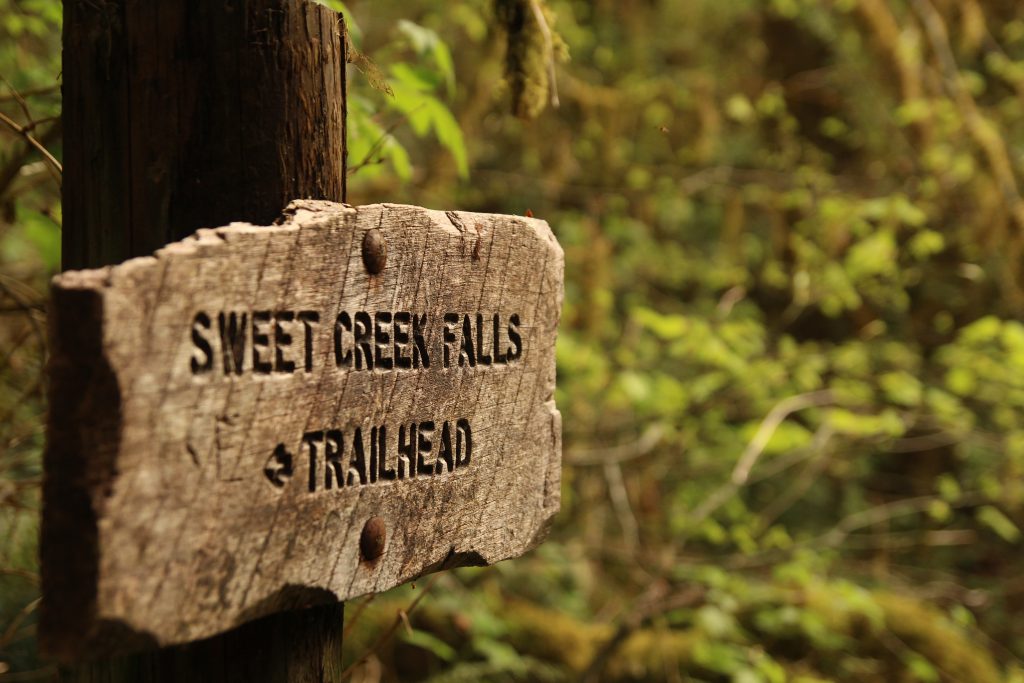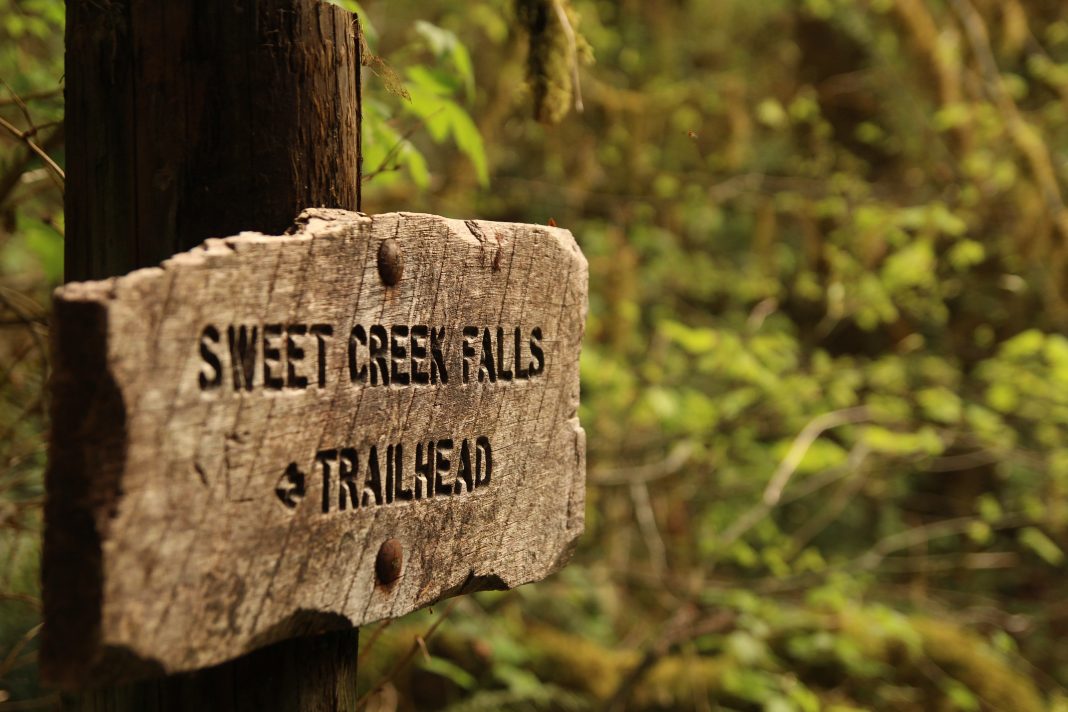 With the trail only being a couple of miles long, around every corner you will find another gorgeous waterfall. At the start of the trail is Homestead, and the trail continues about a mile to Sweet Creek Falls and another trailhead.
If you decide to continue hiking from there, you will have to cross Sweet Creek. Keep in mind there is no bridge here. If you'd like, you can pick up the trail again about 0.8 miles later at the Beaver Creek trailhead, and continue about half a mile to Beaver Creek Falls, which you will find at the other end.
This hike is definitely on the easier side, as it's only around 2.2 miles round trip and gains just 350 feet of elevation. Recreation Fee Pass (Northwest Forest Pass) parking permits are required at the trailhead. They cost $5 per car per day or $30 per season. With about a dozen small waterfalls, this is absolutely a must-do for anyone looking for a gorgeous place to explore in Oregon.
Getting to Sweet Creek Falls
Drive Highway 126 to the Siuslaw River Bridge in Mapleton (15 miles east of Florence or 46 miles west of Eugene). Cross the bridge from town and immediately turn west on Sweet Creek Road for 10.2 paved miles. Then take a paved turnoff to the right to the Homestead Trailhead turnaround.