Clear Lake in Oregon is a scenic destination that boasts stunning natural beauty and a fascinating geological history. Some people refer to Clear Lake as the "Bass Capital of the West."
This stunning body of water is the result of a volcanic eruption that occurred around 3000 years ago, leaving behind a remarkable landscape that has been preserved to this day.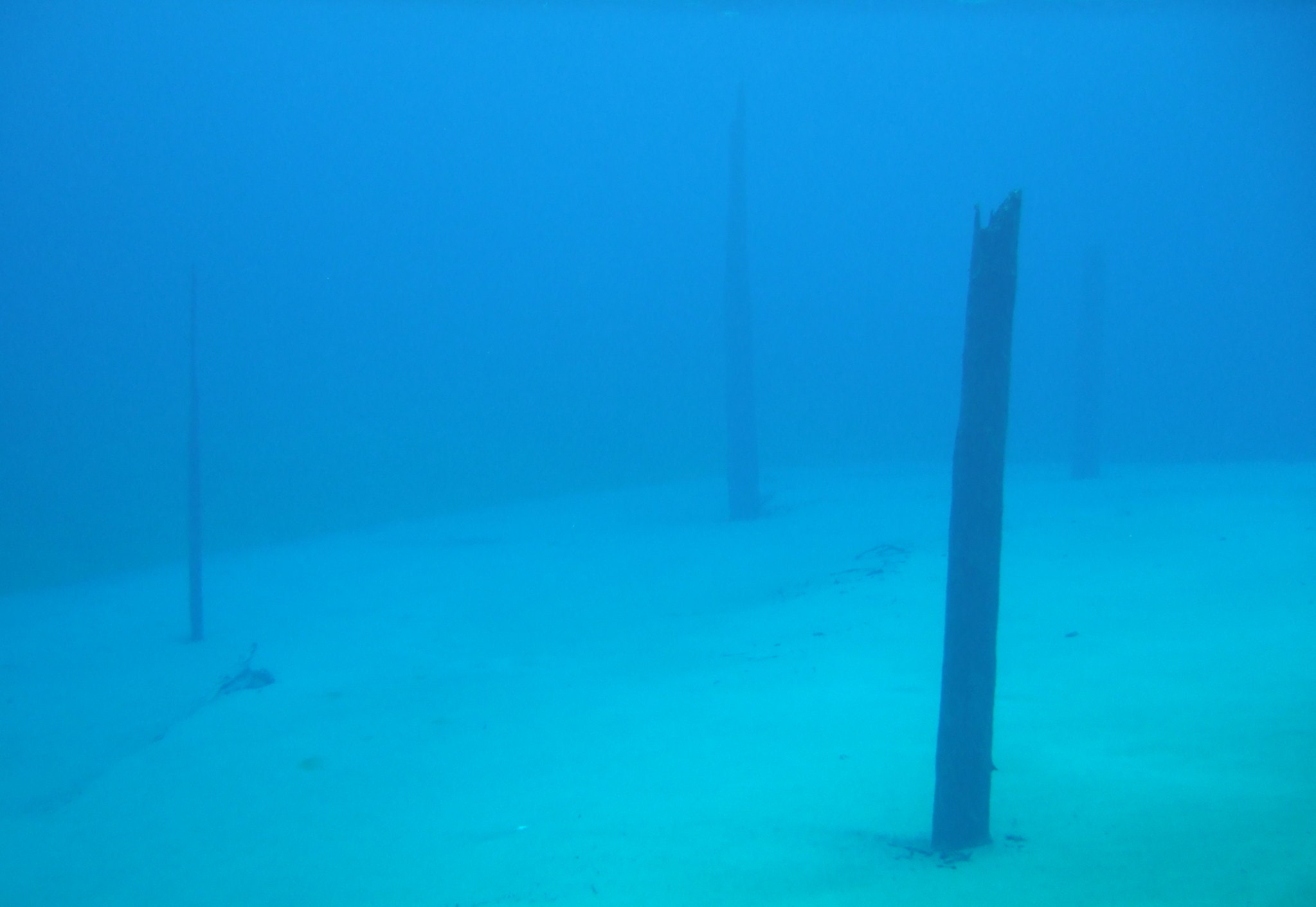 Here are all of the things you can do in Clear Lake, Oregon.
Know Before You Go
Clear Lake can be found just 21 miles east of McKenzie Bridge off Highway 126, and it's a location that strictly prohibits motorboats. You can't use motorboats there, though. And some hiking trails, bike trails, and day sites require a Recreation Pass.
You can do camping, freshwater diving (just make sure to bring multiple wetsuits), row boating, kayaking, and canoeing.
You can rent rowboats there or bring your own for a small fee. As well, the lake has a variety of trout (rainbow, brook, and cutthroat), so it's also an awesome spot for fishing.
Getting There
Start by driving on Highway 126 east of McKenzie Bridge for about 20 miles.

Look out for signs directing you to "Clear Lake Resort and Picnic Area" between mile marker 3 and 4.

Once you've turned off the highway, follow the small paved side road for about 0.4 miles downhill until you reach the picnic area.
Exact Location: 21 miles north of McKenzie Bridge - Willamette National Forest
What Happened To Clear Lake Oregon?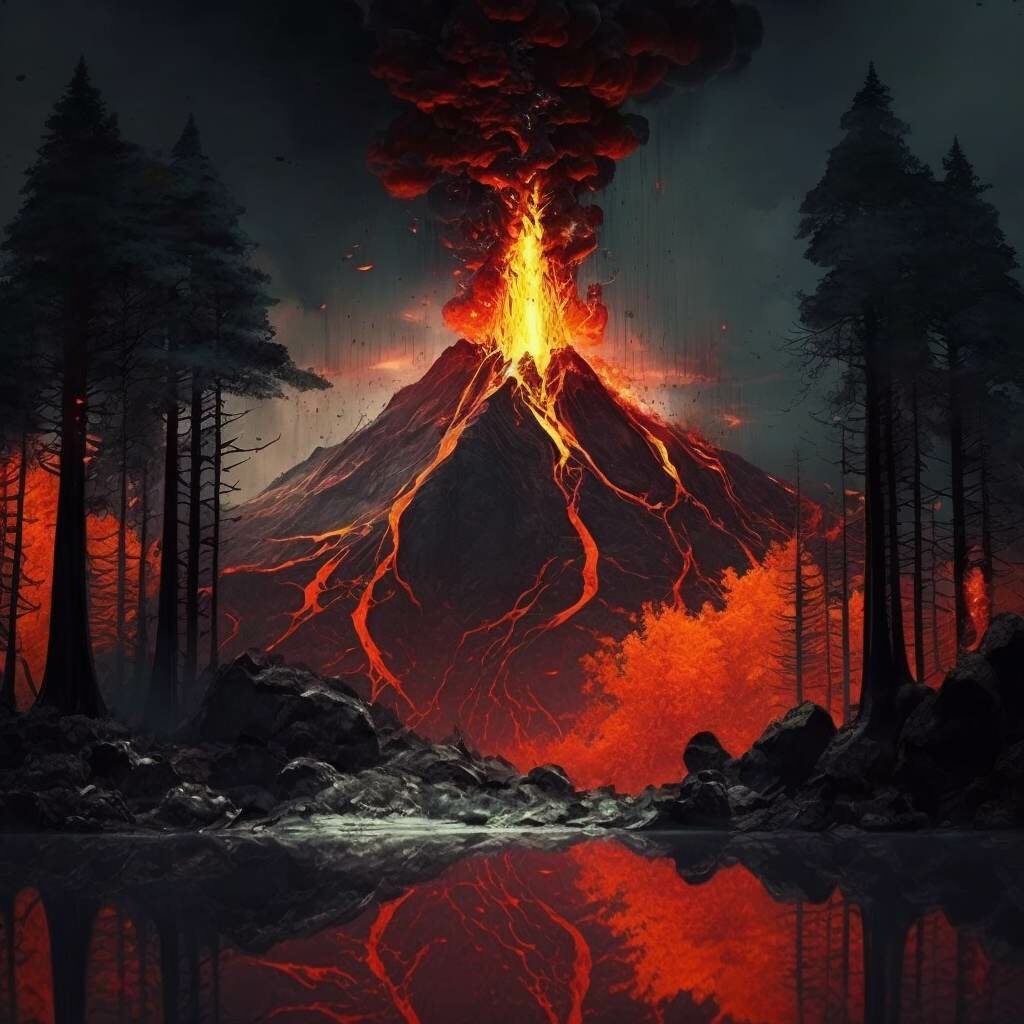 Three thousand years ago the volcano eruptions of central Oregon sent crater lava northward into McKenzie River. It ruined forests, and diverted water, and the lake.
Largely thanks to the volcanic activity that shook the area many years ago, the grounds are covered today with volcanic silt of which you may mistake for white sand it is so thick.
Visiting The Area, You'll Discover A Diverse Landscape
The landscapes are also completely different from what they were. At that moment, there were none of these lakes - only a dense woodland drainage separated by the rumbling whitewater.
Sand Mountain exploded. Lava poured out towards the McKenzie River and burned forests while they moved. After the lava hit the river, the lava stopped. Suddenly, McKenzie stepped back from beneath the lava wall to form clear lakes.
The forest along the riverbank has now been submerged under 120ft of water. These trees still stand and are highly protected beneath a frozen lake today.
What To Do At Clear Lake In Oregon
This lake has a lot of recreation options including fishing and diving. There's a 4.6-mile hiking trail that goes around the lake, a campground, and a resort.
The viewpoint for Sahalie Falls is just a few minutes down Highway 126, or you can hike from the trail near Coldwater Cove Campground, which goes across the highway and to the waterfall viewpoint.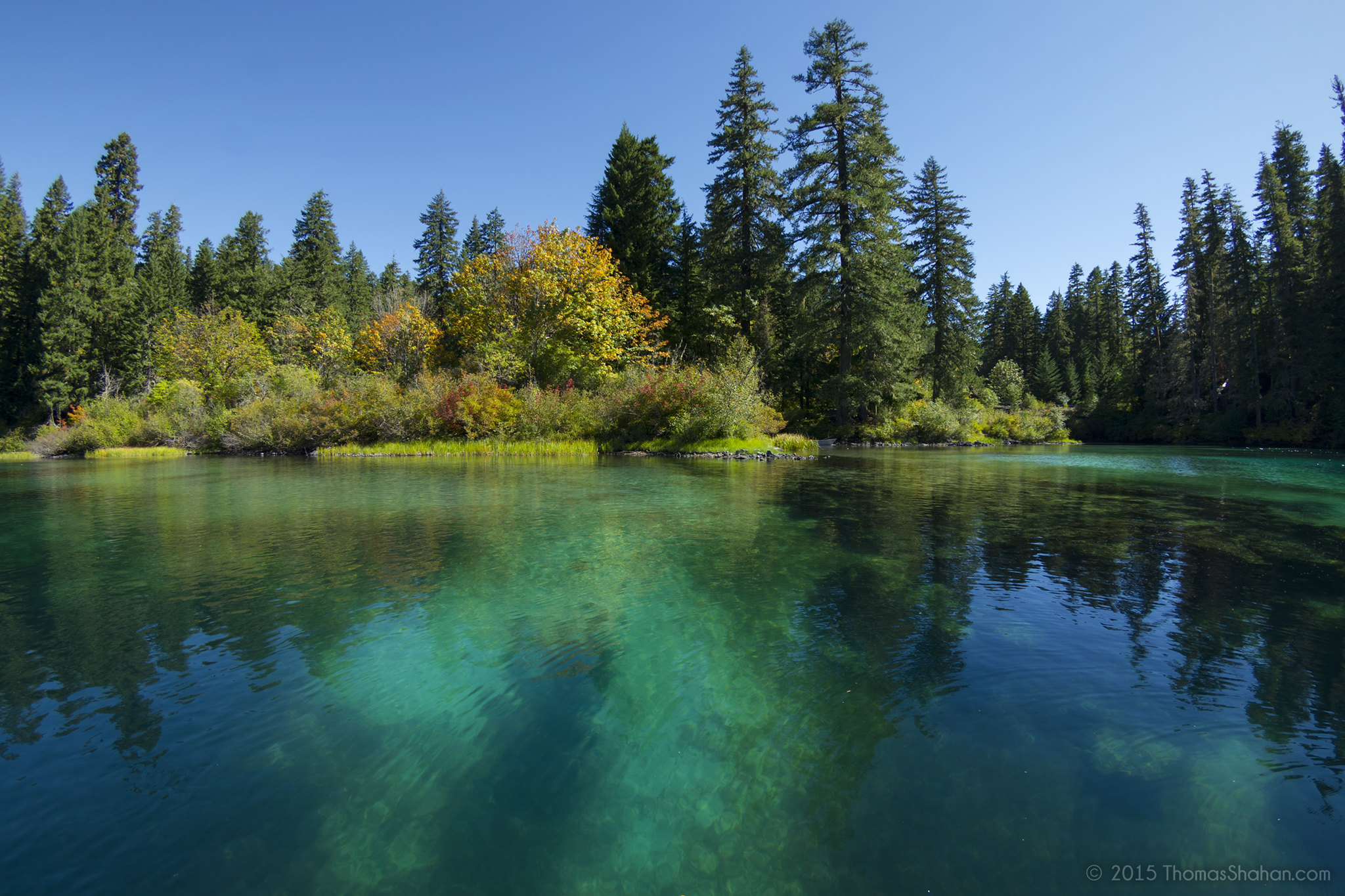 While you can rent a rowboat from the resort to go out and look down into the beautifully clear water, it can get expensive, and is cheaper to bring your own non-motorized boat for a $5 launch fee. In order to keep the waters pristine, motorized boats are not allowed.
However, if you prefer the great outdoors, the Cold Water Cove Campground is a fantastic option, providing over 30 campsites each with its own campfire and picnic table.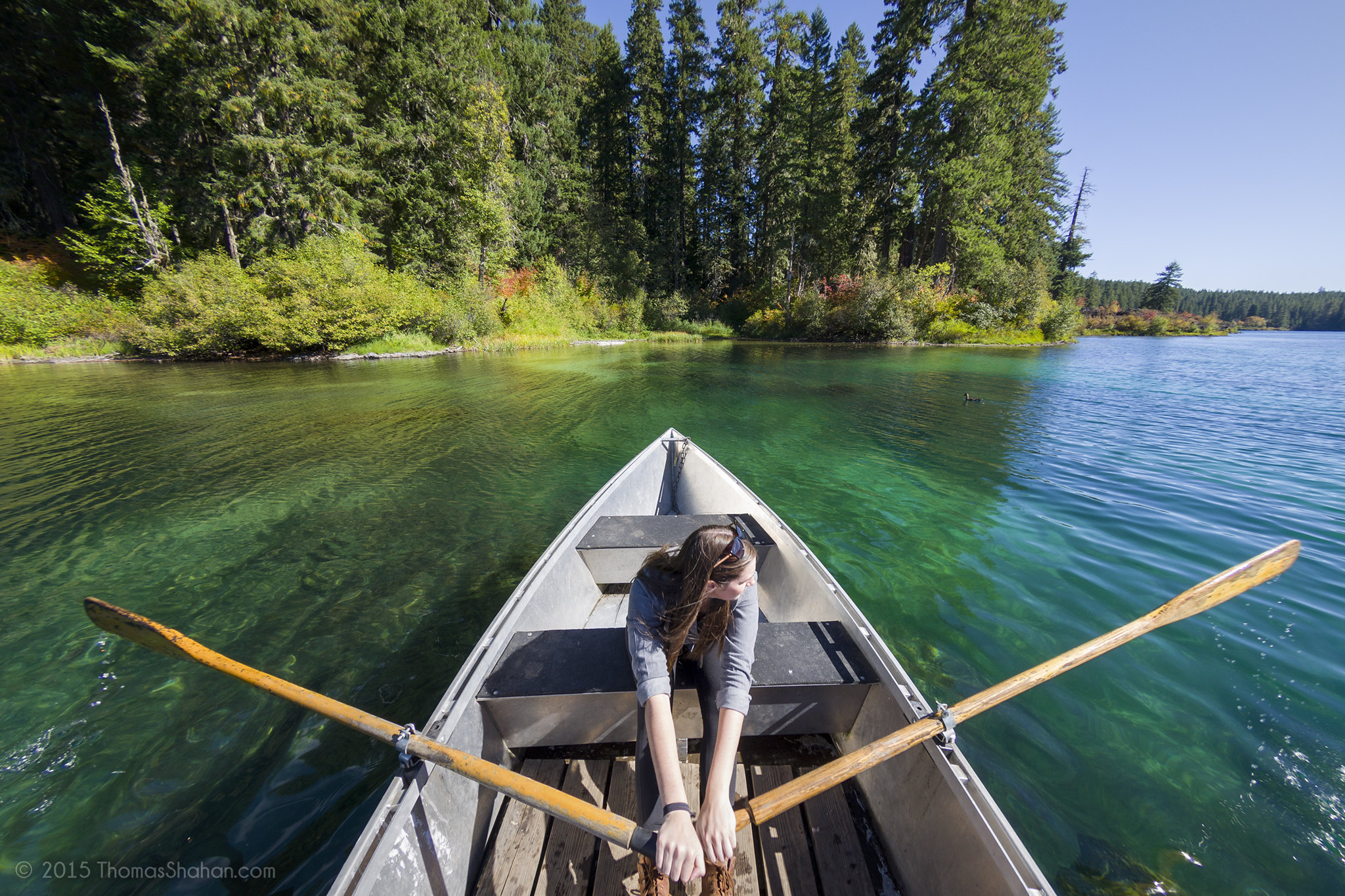 Lodging and Camping at Clear Lake, Oregon
Coldwater Cove Campground is one of the best places to camp if you want to be as close to the lake as possible. The campground is on the east end of the lake and is open from the end of May to the middle of October.
On a clear day, you might even be able to see Mount Washington and the Three Sisters. There is one group fire pit for everyone to use at the boat ramp.
There are both single and double campsites at the campground, and each one has a picnic table and a fire ring. There are also vault toilets, drinking water, and trash collection.
If You Travel In Winter
Winter in Clear Lake is exceptionally enchanting with heavy snowfalls and temperatures between 25 and 43°F between December and February.
At an altitude of 3012 ft above sea level, this region is perfect for snowmobiling or Nordic skiing.
The area owes its charm to its geographical location and proximity to the Pacific. The picturesque scenery and winter sports make it a popular destination. Even though some snow melt goes into Clear Lake, most of the water comes from underground springs that flow all year.
This place is a great place to play in the winter. If you love winter sports, this is where you should go. You can go sledding, downhill skiing, snowmobiling, cross-country skiing, and snowboarding.
Hiking Clear Lake Trail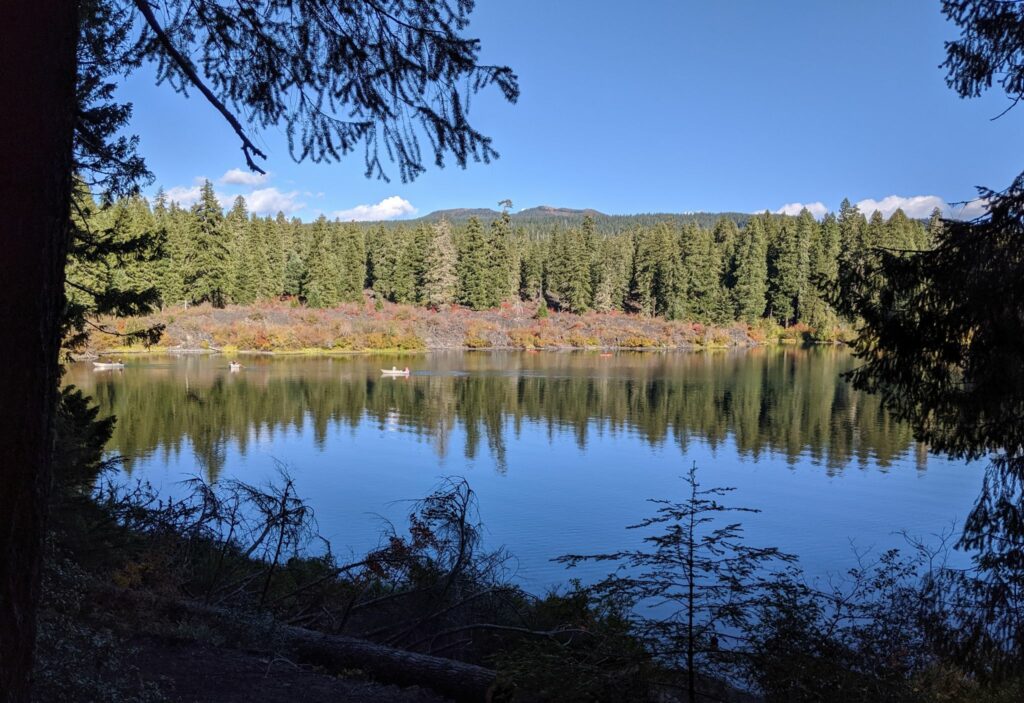 This heavily trafficked trail is not only great for hiking, but for mountain biking as well. The trail loops entirely around the lake and is considered great for all skill levels.
At around 4.9 miles, you definitely want to plan it out as it will clearly take a while to finish if you choose to hike its entirety. While exploring you may even see bald eagles and osprey.
Alltrails has a lot of info, including a map for Clear Lake Trail.
Can You Swim in Clear Lake, Oregon?
Boating, fishing, river rafting, bicycling around the Clear Lake Loop Trail, hiking, swimming, and exploring nearby hills and terraces are popular activities. Clear Lake connects to the famous 26-mile McKenzie River Trail.
Fishing, Paddling, Biking
How can a tourist visit without a vehicle? Rent a rowboat at the Clear Lake Resort or bring your own nonmotorized boat or motorboat for a fee of $5.
The lake provides great views. Standup paddleboarders, canoers and kayakers have enjoyed the lake's perfect dimensions. Anglers may also see brook trout and cutthroat trout, as well as rainbow trout. Visit the general store near the campground and provide lunch provisions.
Fishing is also excellent here. In fact, I caught my first fish ever (trout) here when I was about 8 years old. Brook trout and cutthroat trout reproduce naturally, and rainbow trout are stocked yearly here.
Kayaking At Clear Lake
Kayaking is a safe, possible, and permitted activity here. The calm and glassy clearness of the lake make kayaking a thoroughly enjoyable activity.
A trip on top of the blue rippling waters is quite enjoyable because of the beautiful shoreline, dotted with evergreen trees and set against a background that's clam, green, and laid-back. The lake is a paddlers' paradise.
Motorized boats are not allowed, making the experience even better. In addition to ensuring water quality, the ban ensures calm waters so kayakers don't have to worry about the lake getting rough or turbulent.
Diving At Clear Lake
This amazingly clear lake is the ideal dive destination. Heading under the water, you've entered the void of a preserved forest, completely frozen by time. There might even be sunken boating in sight.
The depth of 125 feet gives a view of the lake at the maximum depth and the water hole beneath the lake is a 100 feet depth. The water feels like the swimming pool of a large pool; remember that it is frozen and dangerous.
The main attraction of this place is the sunken forest wood. The trees are 80-feet high and the trunks rise above the water.
Is there more than one Clear Lake in Oregon?
Not to be confused with apparently 11 bodies of water in Oregon, known as Clear Lake, this lake you will find in central Oregon.
Interestingly, you will find lakes claiming to be "clear" in many other states outside Oregon.
Clear Lake Resort
No matter what the season, this little hideaway nestled in the forest on the lake is the perfect place to destress. Located on Highway 126, just 4 miles south of the Hwy 20 Junction you will find Clear Lake Resort.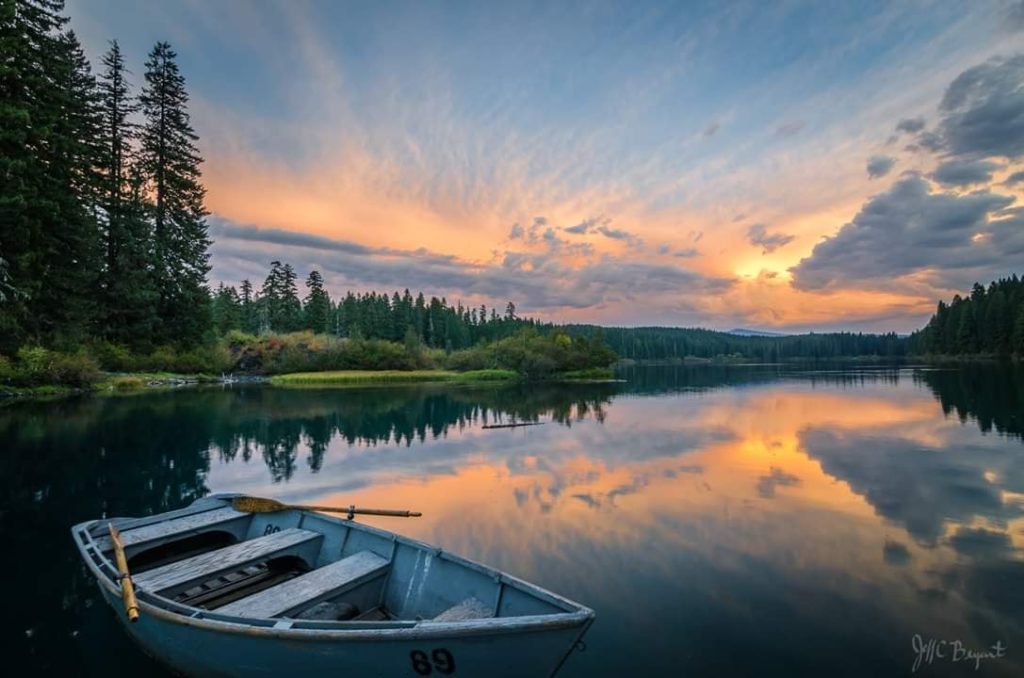 You will find the resort not far from the McKenzie and Santiam Rivers.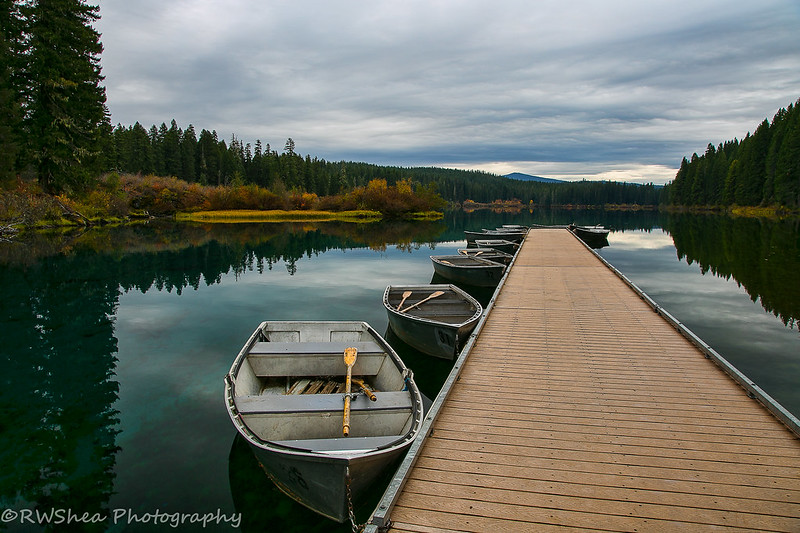 There are many cabins and yurts to choose from as well, that are also available through winter, November 1, and run through March 15.
Autumn is of course a wonderful time to visit, and you can get info on the best time to view the Fall colors in the Cascades and at Clear Lake here.
Don't forget to check road conditions, and also view road cameras to ensure your route is safe before you head out. ODOT's TripCheck website is very handy for this. Ready to reserve your spot now? Head here for more info.
Does Clear Lake Have a Campground?
At Clear Lake State Park, there are four campgrounds: Cole Creek, Kelsey Creek, Lower Bayview, and Upper Bayview. Head over to recreation.gov to see what's available.
Where is the Clearest Lake in Oregon?
While Clear Lake is, as you can see pristine and seemingly as clear as one could imagine, it is not the clearest.
According to the National Park Service, Crater Lake is not only the deepest lake in the United States, it is also said to be the cleanest and clearest large body of water in the world.
Nearest Town
Despite being in the middle of nowhere, Clear Lake is around 2 hours from Portland, Salem, and Bend. The closest largest towns are the Eugene/Springfield area, which is just under an hour and a half from the area at about 86 miles northeast of Eugene.
There are many small Oregon hamlets like Rainbow, Marion Forks, and Sisters that have basic services such as gasoline stations and convenience stores. Rainbow and Marion Forks is around 30 minutes from Clear Lake, with Sisters being around 45 minutes.
Parking
Parking is usually plentiful at this site in the fall, winter, and spring in the free day-use lots south of the lodge. In the summer, parking can be challenging.
Nearby Attractions
Have you been to Clear Lake? What was your favorite part of the McKenzie River Trail? Head over to Central Oregon to learn more about areas to explore around here.