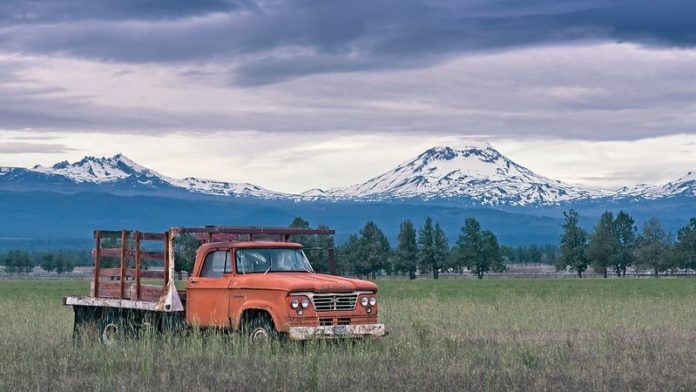 The Sisters are three gorgeous mountains in central Oregon that tower over the landscape. It's no wonder that the charming little town of Sisters Oregon was named after these lovely peaks. Those looking for an artsy small town vibe will want to check out Sisters and spend a weekend (or a full week) exploring the area and all there is to do.
Sisters, as a part of Deschutes County, is located in the heart of the Cascade Mountains, which stretch for hundreds of miles through the Pacific Northwest. The town's location in the foothills of the mountains provides breathtaking views and unparalleled access to outdoor recreation opportunities. The Cascade Mountains are home to a variety of wildlife, including deer, elk, and black bears, as well as numerous hiking trails, lakes, and rivers for outdoor enthusiasts to explore.
The mountains also provide a stunning backdrop for the town's annual Sisters Rodeo, which showcases the rugged, independent spirit of the American West against the dramatic Cascade Mountains. Whether you're looking to hike, fish, ski, or simply enjoy the beauty of the natural world, the Cascade Mountains surrounding Sisters, Oregon, are a must-see destination for any outdoor adventurer.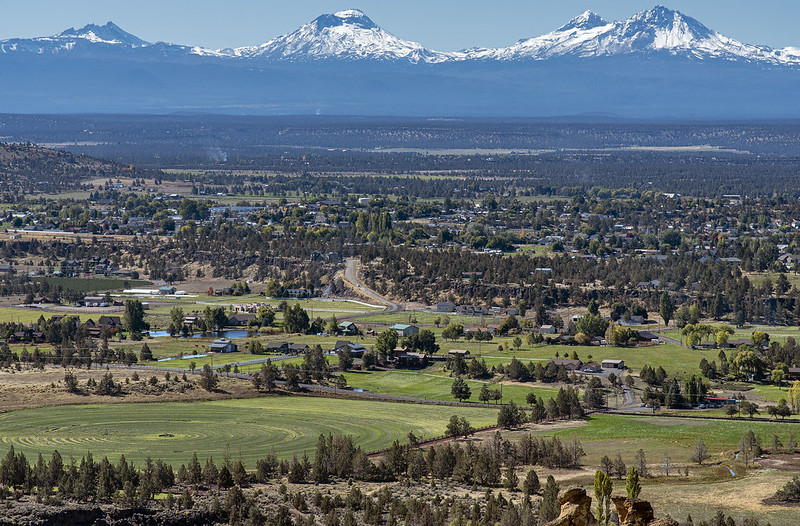 The three Sisters mountains are the third, fourth, and fifth highest peaks in Oregon, each rising more thank 10,000 feet in elevation.
Just ten miles south of Sisters Oregon and located near the stunning Three Sisters Wilderness, there's a lot to do and see, from hiking, mountain climbing, mountain biking, forest bathing, and exploring 260 miles of trails.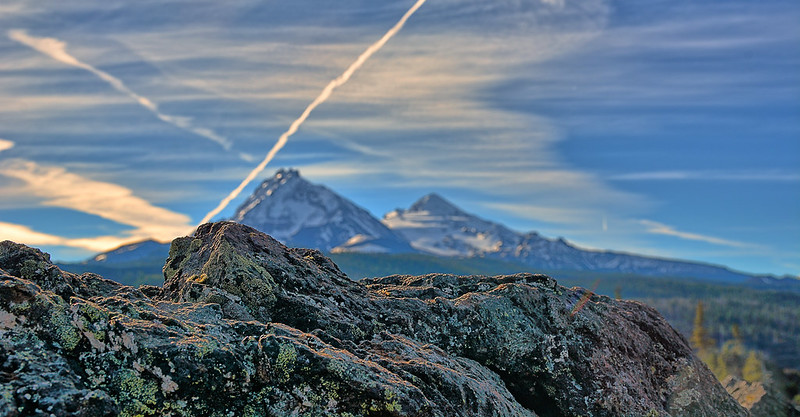 These three mountains have 16 named glaciers, and are a sight to behold, standing proud over forests, ranches and farmland.
While geologists think North and Middle Sister will never erupt again, South Sister is being monitored for volcanic activity. South Sister's most recent eruption was 2,000 years ago, and it may erupt again in the future.
Things To Do In And Around Sisters Oregon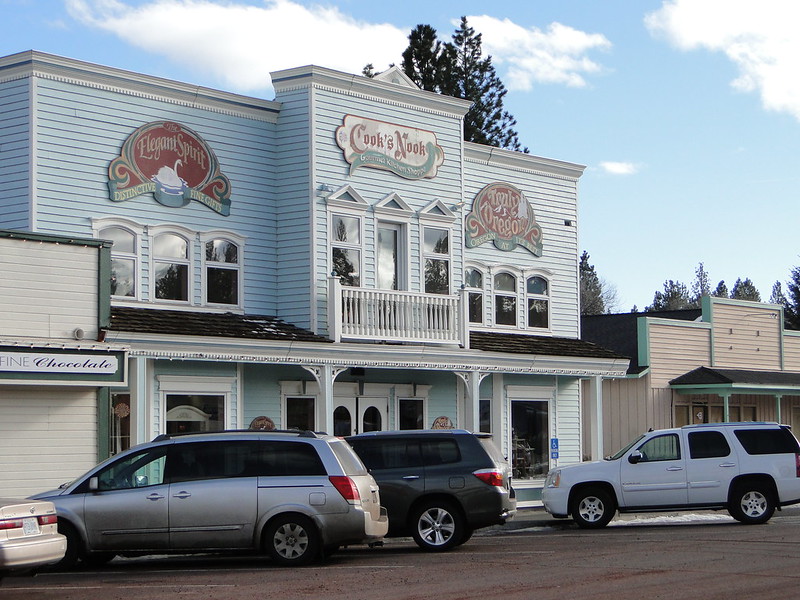 Sisters Oregon is a great basecamp for adventure because there's so much to do and see nearby.
Sisters Folk Festival
The Sisters Folk Festival is an annual music festival that takes place in the small town of Sisters, Oregon. The festival showcases a diverse lineup of national and international artists performing a variety of genres, including folk, bluegrass, and Americana. In addition to the main stage performances, the festival also features workshops, songwriting sessions, and other interactive activities for attendees to participate in. The festival is known for its friendly and welcoming atmosphere, as well as its beautiful location in the foothills of the Cascade Mountains. The Sisters Folk Festival is a celebration of the power of music to bring people together and is a must-attend event for anyone visiting the town of Sisters, Oregon.
Annual Sisters Rodeo
The Sisters Rodeo is one of the most popular rodeos in the Pacific Northwest and attracts thousands of visitors each year. In 1956, the rodeo in Sisters was founded and quickly became a beloved event in the community. For five years, the rodeo drew in crowds of locals and visitors alike, showcasing the skills of the best cowboys and cowgirls in the area.
Despite its success, the original founders stepped aside in 1960. However, the rodeo continued on and has since become a cherished tradition, drawing in thousands of attendees each year. From its humble beginnings to its current status as a beloved community event, the event is a testament to the enduring spirit of the American West.
The rodeo takes place over four days in early June and includes a variety of events, such as bareback riding, saddle bronc riding, bull riding, steer wrestling, team roping, and barrel racing. The rodeo also includes events for kids, such as mutton busting and calf scramble.
In addition to the rodeo events, there are also parades, live music performances, and a carnival. This is a major event for the town and is run by a group of dedicated volunteers who work year-round to make the event a success.
Overall, the rodeo is a celebration of the American West and the rugged, independent spirit that it represents. It is a must-see event for anyone interested in experiencing the culture and traditions of the American West.
Downtown Sisters
Downtown Sisters, Oregon, is a charming and vibrant area that draws visitors from all over the world. The area is known for its eclectic mix of shops, art galleries, and restaurants, as well as its stunning natural surroundings.
People love downtown Sisters because of its small-town charm, friendly atmosphere, and welcoming community. The downtown area is filled with local businesses that offer unique, handmade products, such as pottery, jewelry, and clothing.
Visitors can also enjoy delicious cuisine, ranging from classic American fare to international dishes. With its picturesque streets, mountain views, and friendly locals, you will certainly enjoy your time here while experiencing the beauty and charm of Central Oregon.
Sisters Oregon Restaurants
Whether you're just heading out for a day of adventure in the Three Sisters Wilderness, or passing through Sisters on your way to Bend, Sisters has a lot of delicious restaurants you should try.
Sisters Meat And Smokehouse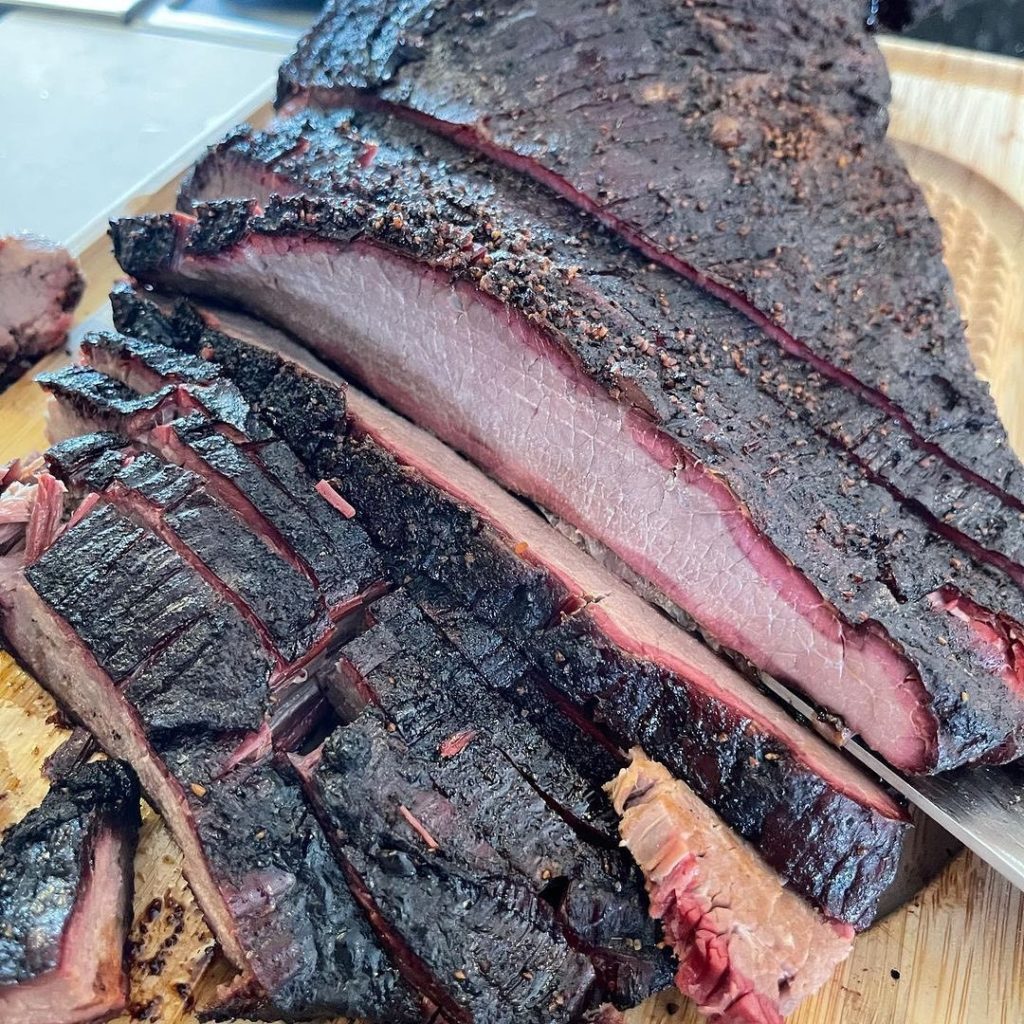 This is more than just a restaurant, it's an artisanal butchery and eatery. Some even claim it has the 'best meat in the entire world'.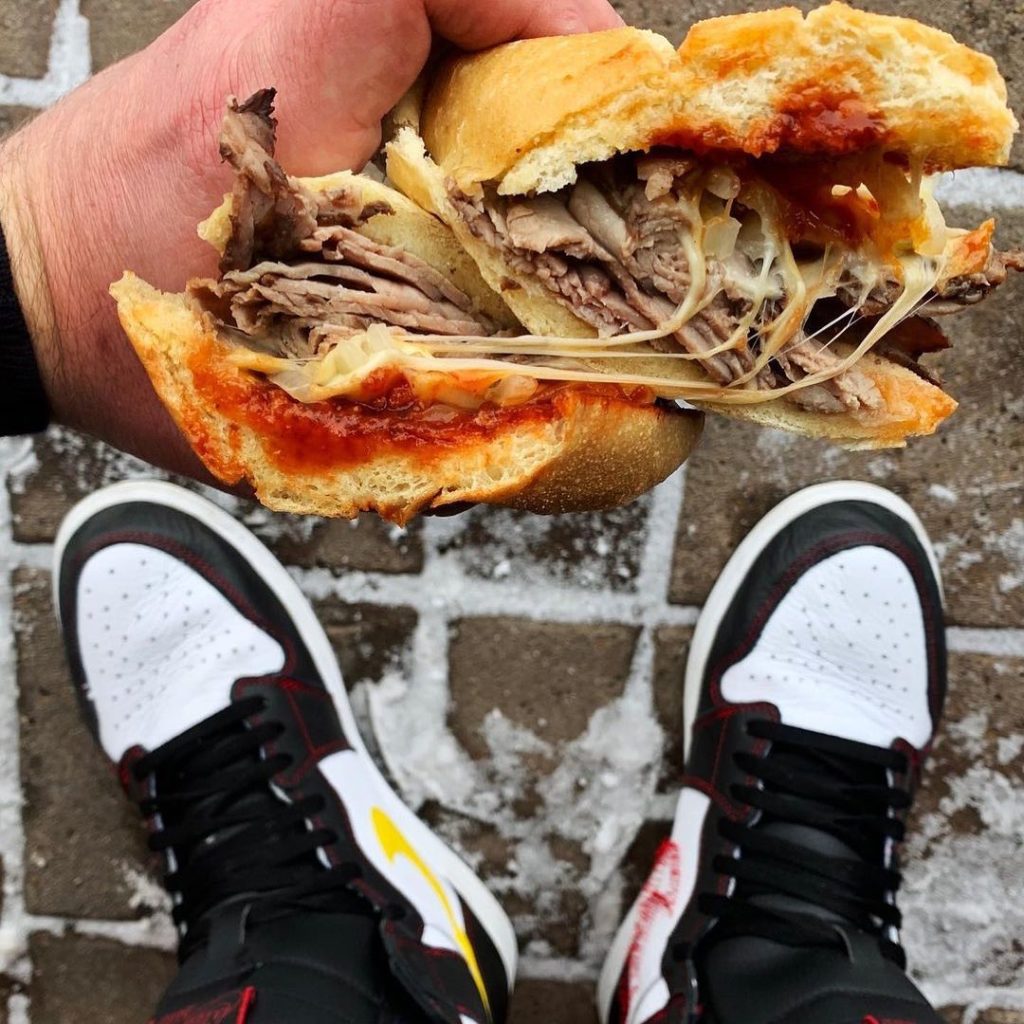 With Oregon beer on tap, a killer Tri-Tip Sandwich, and Brauts, this is the perfect spot for a meal with friends.
Sisters Saloon And Ranch Grill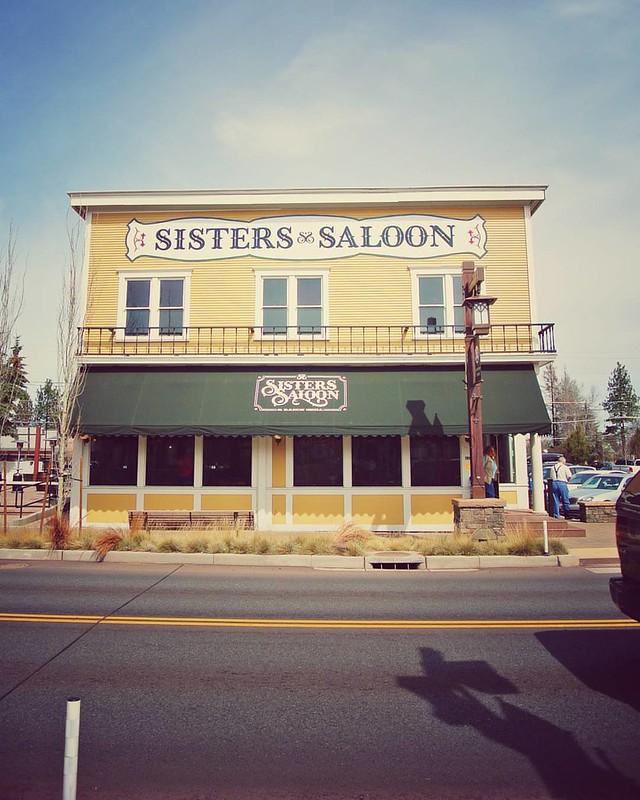 Sisters Saloon is a classic 1912 bar and family restaurant where you can relax and have a delicious meal.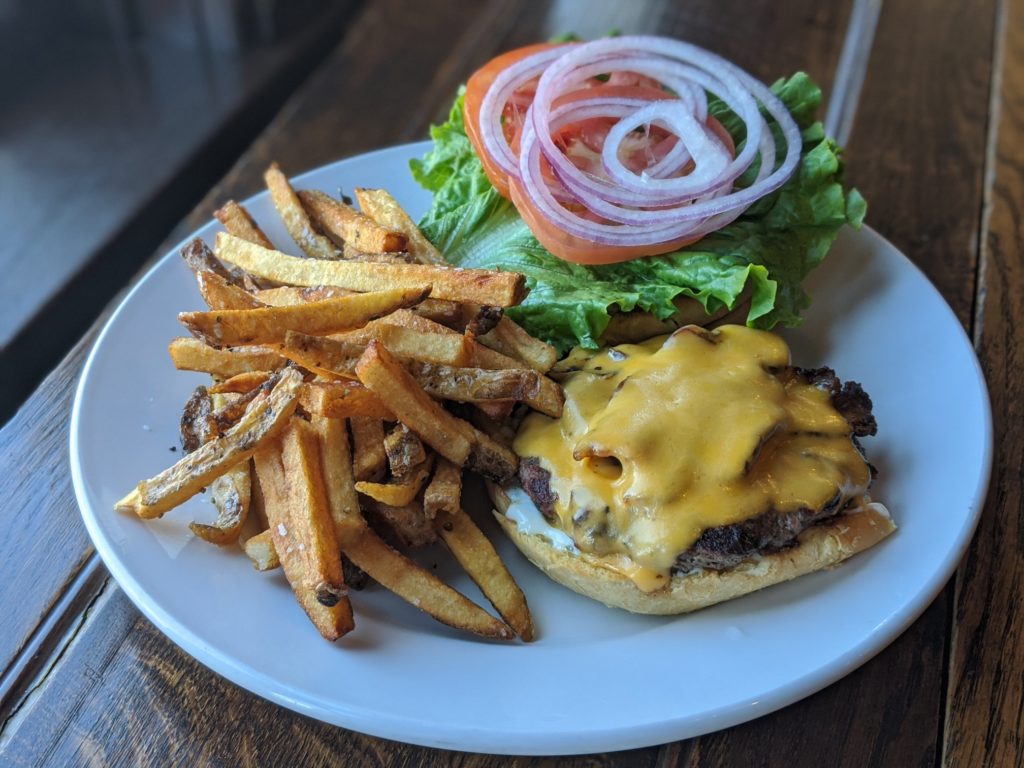 With everything from ranch house burgers to pulled pork sandwiches, and vegetarian options like Crispy Brussel Sprouts, and a Roasted Veggie Wrap, this saloon has something for everyone.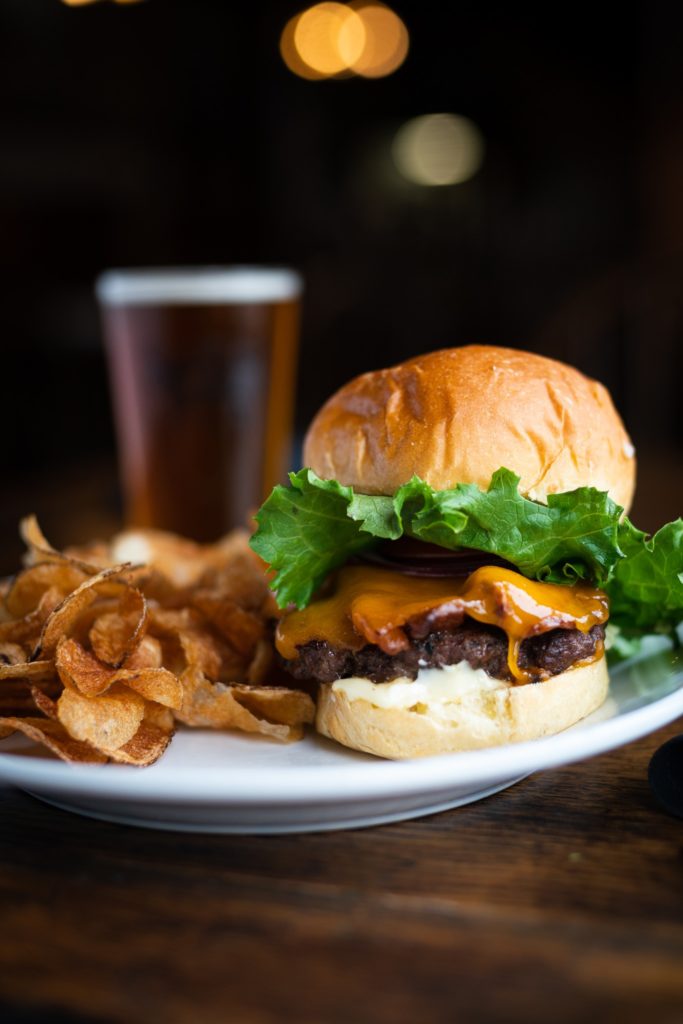 Many items on the Sisters Saloon menu also have gluten free options.
Angelina's Bakery And Cafe In Sisters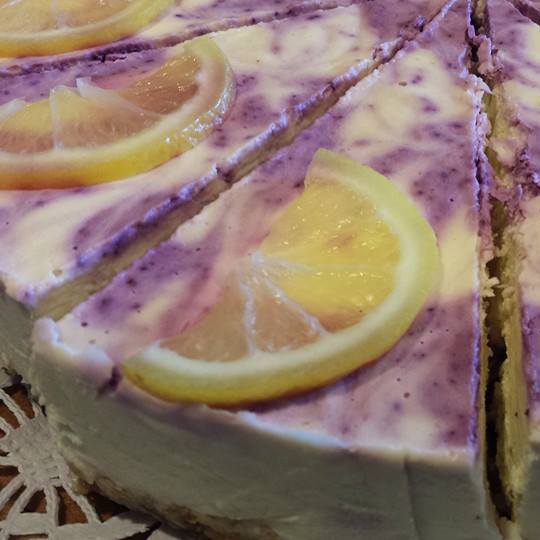 Photo via Angelina's Bakery And Cafe Facebook Page.
Angelina's specializes in gluten free and vegan sweets, but it also serves coffee, tea, soups, salads, breakfast and lunch.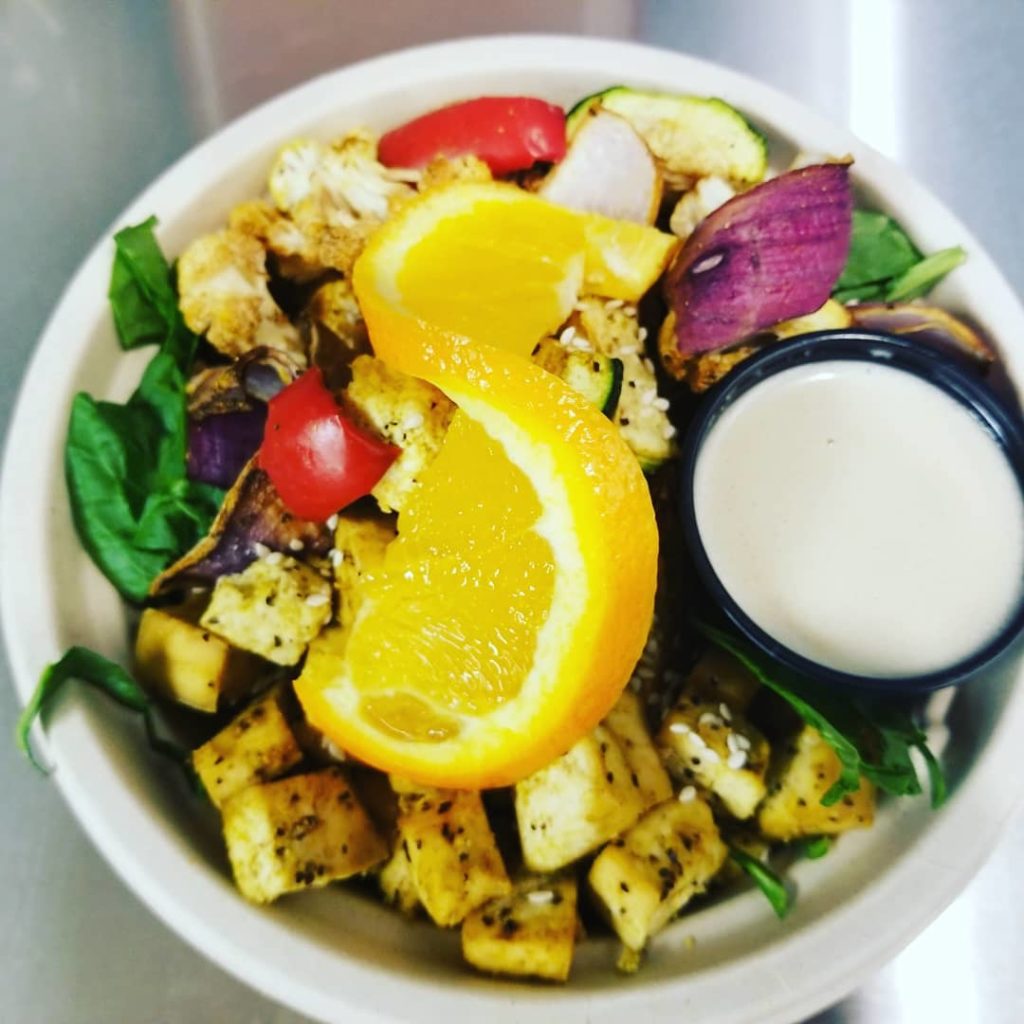 Breakfast burritos, enchiladas, kale and tofu curry, lemon bars, brownies and cupcakes are all delicious options.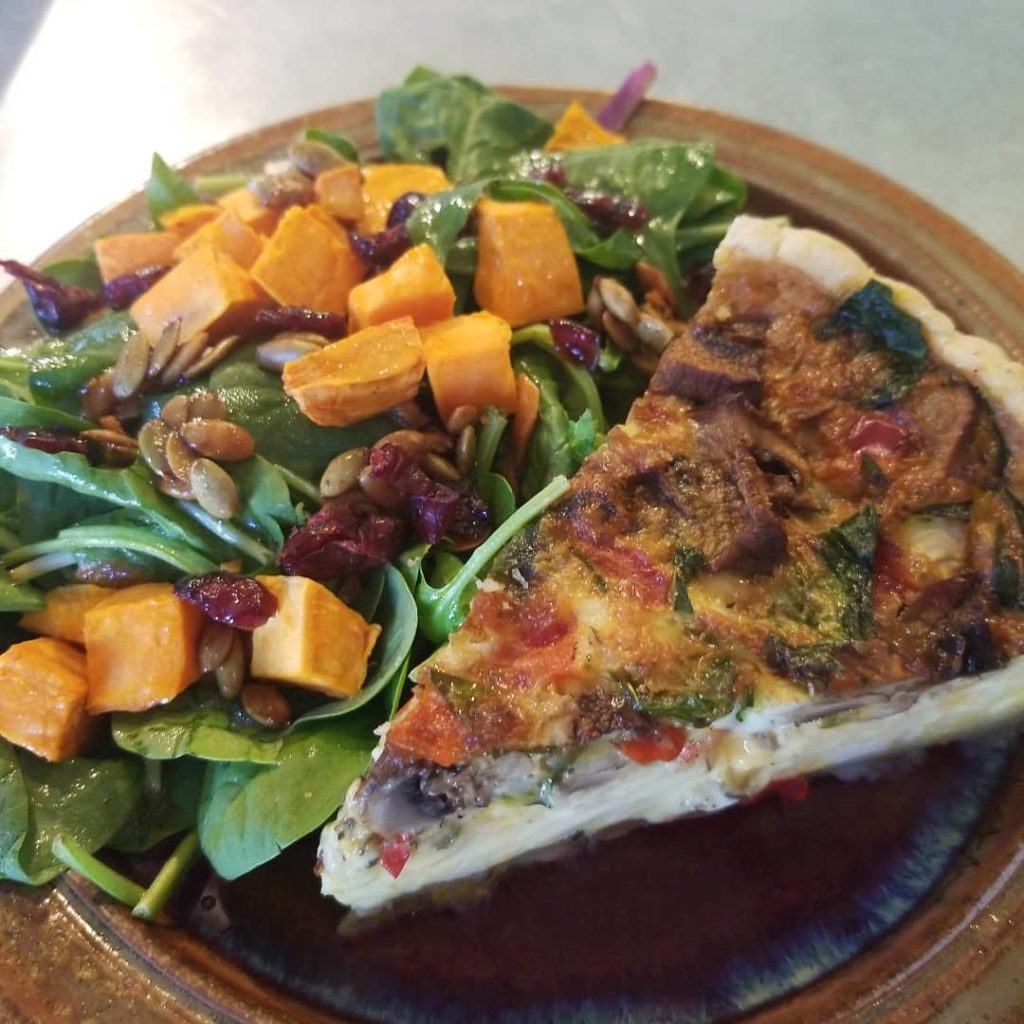 See their up to date menu here.
Three Creeks Brewing And Pub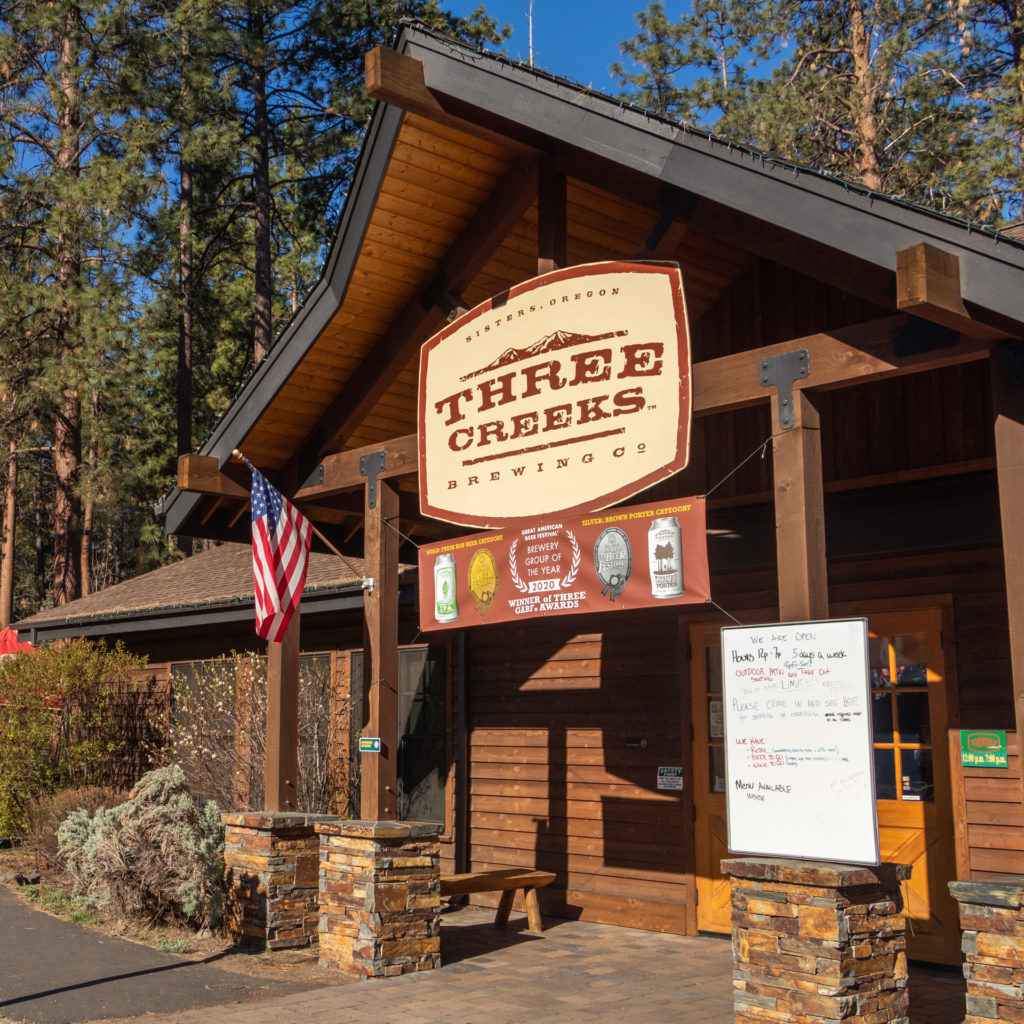 Three Creeks Brewpub offers up pizza, burgers, salads, and entrees like fish tacos, alongside beer, wine and cocktails.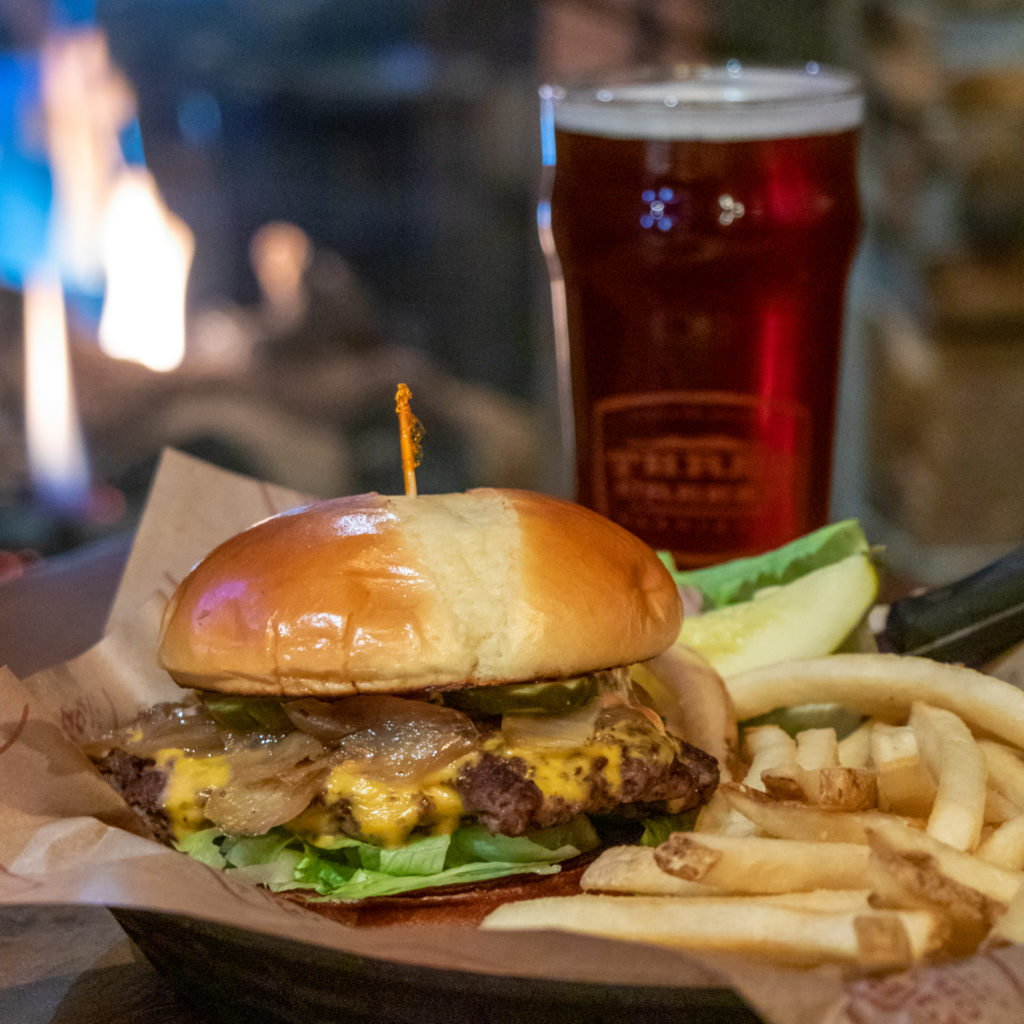 There are also gluten free options on the menu at Three Creeks Brewing.
Spoons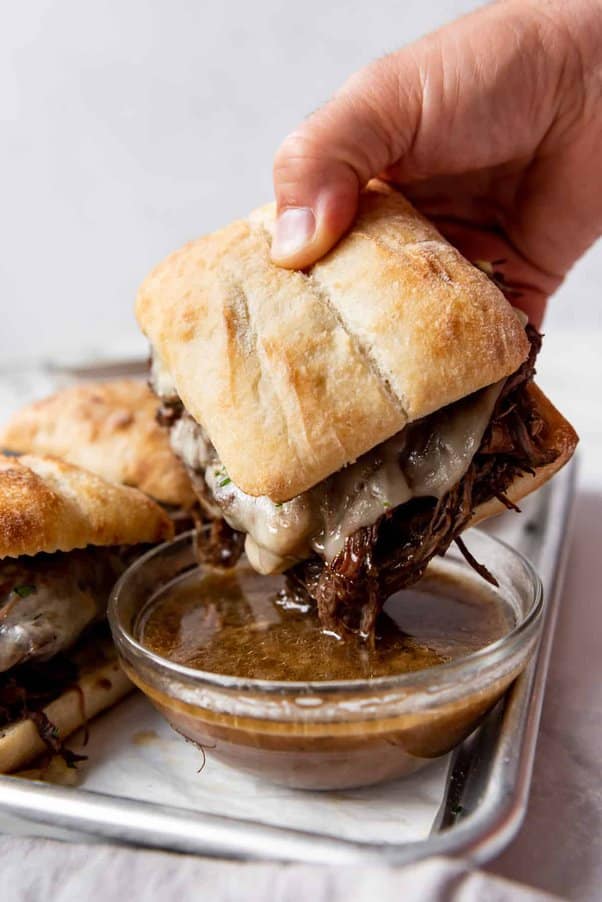 Spoons is a cool little place in Sisters Oregon serving up homemade soups, sandwiches, and frozen yogurt.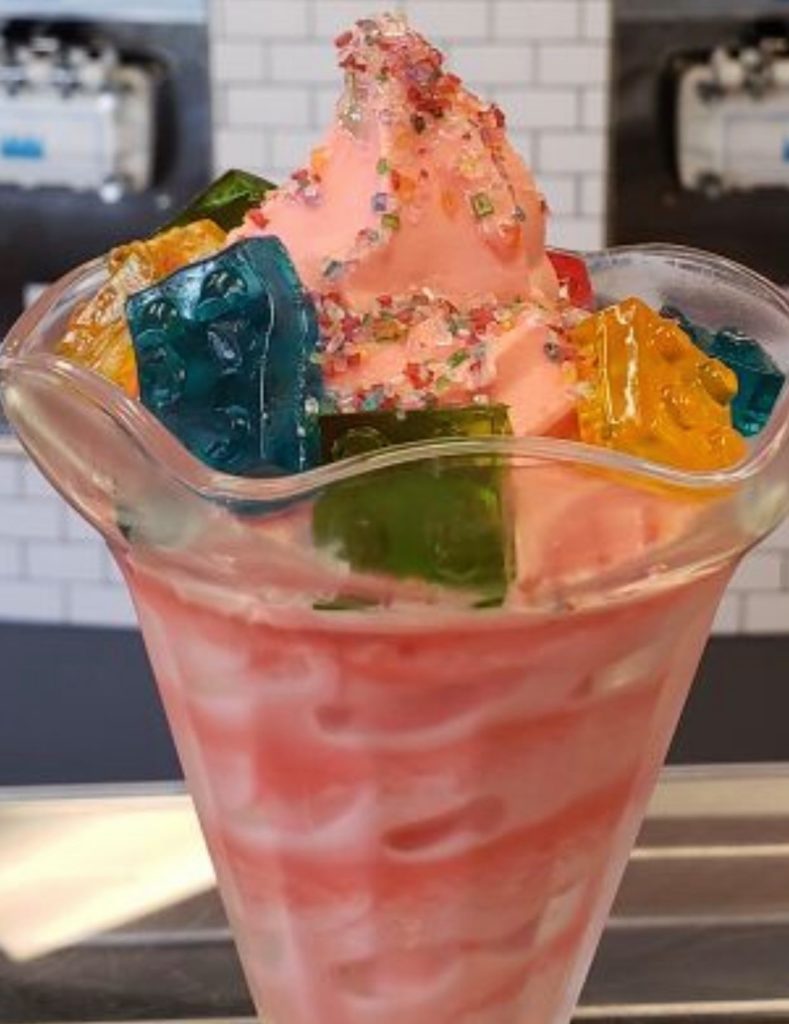 There are many gluten free options on the menu, so be sure to stop by when visiting Sisters.
Sisters Outdoor Quilt Show
The Sisters Outdoor Quilt Show is an annual event that celebrates the art and craft of quilting in Sisters, Oregon. The show, which began in 1975, is now the largest outdoor quilt show in the world, drawing in thousands of visitors from around the globe.
The show features hundreds of quilts displayed throughout the town's streets, parks, and buildings, creating a colorful and vibrant tapestry of fabric. Visitors to the Sisters Outdoor Quilt Show can admire the stunning quilts on display, meet and learn from expert quilters, and participate in a variety of hands-on activities.
This unique event is a beloved tradition in Sisters, Oregon, and a must-see for anyone interested in the art of quilting.
Hiking And Biking Near Sisters Oregon
With the Three Sisters Wilderness on the doorstop of Sisters Oregon, hiking and mountain biking are popular activities. The Three Sisters Wilderness covers over 286 thousand acres and has approximately 260 miles of trails to explore. The Deschutes National Forest is a vast wilderness area that surrounds Sisters, Oregon, providing endless opportunities for outdoor recreation and exploration.
The forest covers over 1.6 million acres and includes numerous hiking trails, fishing streams, and camping sites. Visitors to the area can experience the natural beauty of the Cascade Mountains up close, with stunning views of snow-capped peaks, pristine lakes, and meandering rivers.
One of the most popular activities in the Deschutes National Forest is hiking, with dozens of trails available for hikers of all skill levels. The forest is also home to a diverse array of wildlife, including black bears, cougars, and elk, as well as numerous bird species. Visitors can camp in the forest or stay in one of the nearby cabins or lodges for a true wilderness experience.
The Deschutes National Forest is also home to the Metolius River, which is famous for its crystal-clear water and world-class fly fishing. The river is a popular spot for anglers looking to catch trout and steelhead. Overall, the Deschutes National Forest is a must-see destination for anyone visiting Sisters, Oregon, and is sure to provide a memorable outdoor adventure in the heart of the Pacific Northwest.
Proxy Falls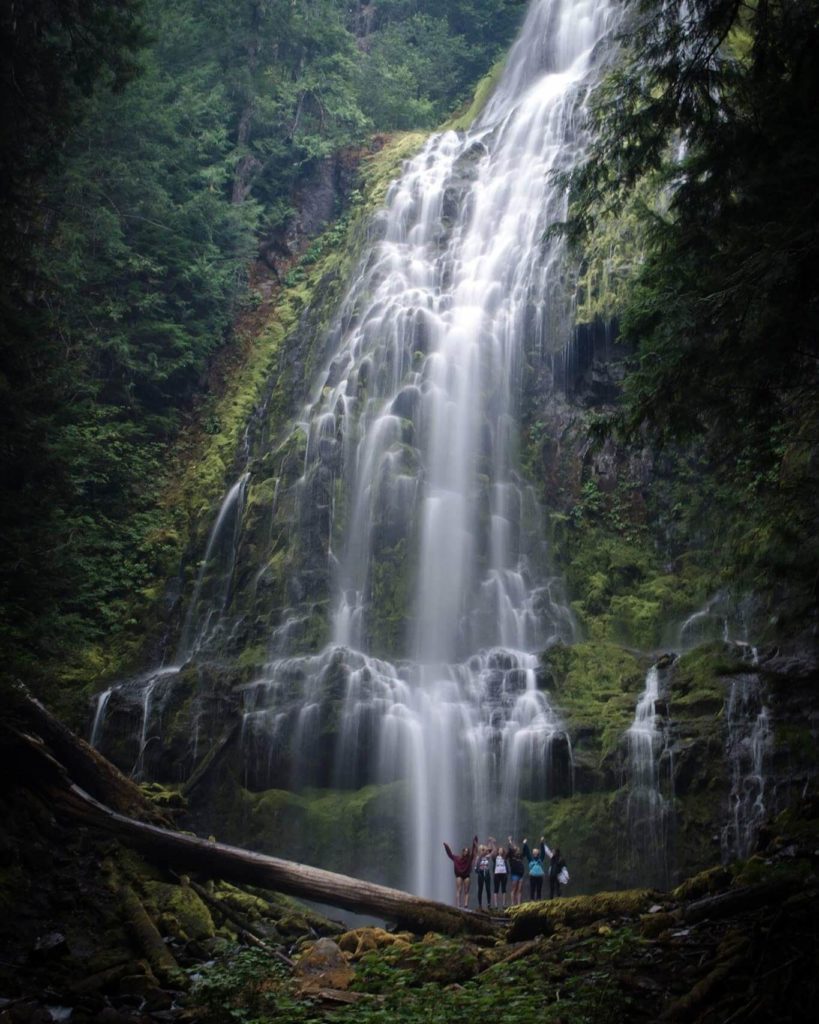 On the West side of North Sister is Proxy Falls. While the trailhead to Proxy Falls is a bit of a drive down highway 242 from the town of Sisters, it's well worth the visit. This gorgeous 225 foot waterfall is not accessible in winter, but can be accessed as soon as Highway 242 is open for the season.
Whychus Rim And Creek Loop
Another great spot to hike not too far from Sisters Oregon is the Whychus Rim and Creek Loop. This 4.7 mile loop is moderately challenging and is popular with hikers, trail runners, and walkers. The best time to visit is between May and October. Go on a week day when there will be less people using the trail.
Pacific Crest Trail And Whychus Canyon Preserve
You can also get access to the famous Pacific Crest Trail West of Sisters, and explore the Whychus Canyon Preserve. This preserve is 930 acres and has gorgeous rimrock canyons on Whychus Creek northeast of Sisters. There are seven miles of walking and hiking trails to explore, and visitors enjoy the scenic views of canyons and mountains.
Smith Rock State Park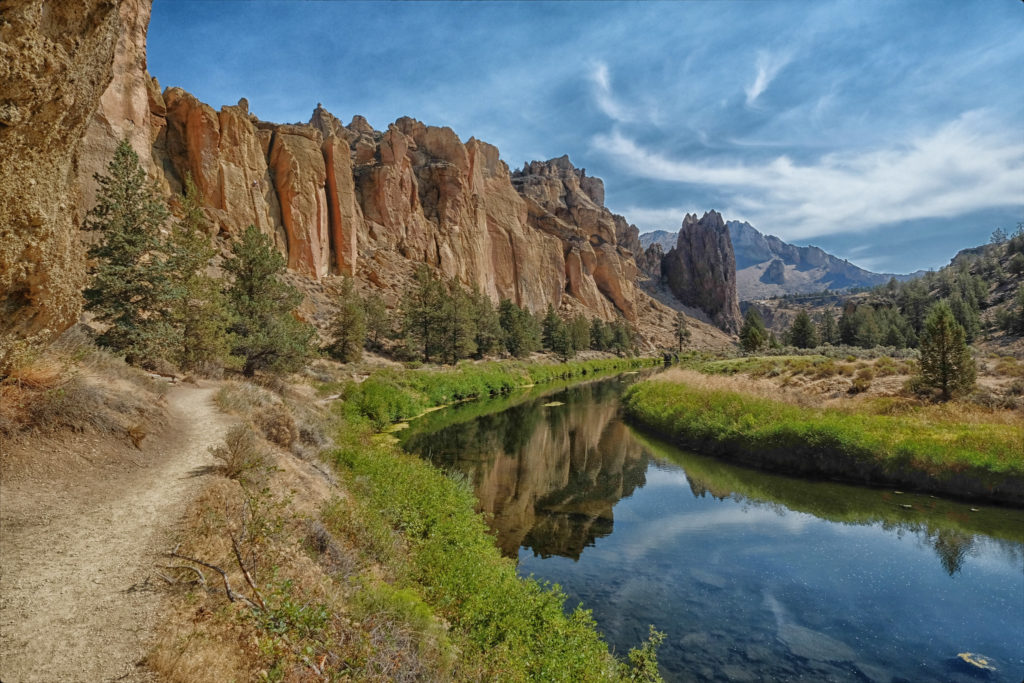 Those willing to take the 40 minute drive East to Smith Rock State Park won't be disappointed. This park is a state gem with world class rock climbing, incredible wildlife, and stunning views.
Attractions Near Sisters Oregon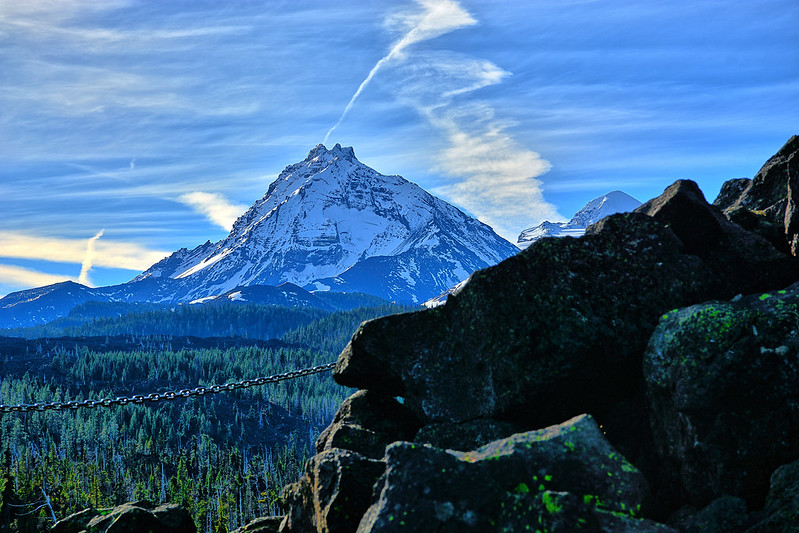 Black Butte Ranch
Visitors to Black Butte Ranch find stunning views of the Three Sisters mountains, over 120 vacation homes to rent, golf, horseback riding, 18 miles of paved hiking and biking trails, tennis courts and more.
Dee Wright Observatory
The Dee Wright Observatory offers stunning panoramic views of the stars and of the Three Sisters Mountains.
Whychus Creek Scenic Overlook Trailhead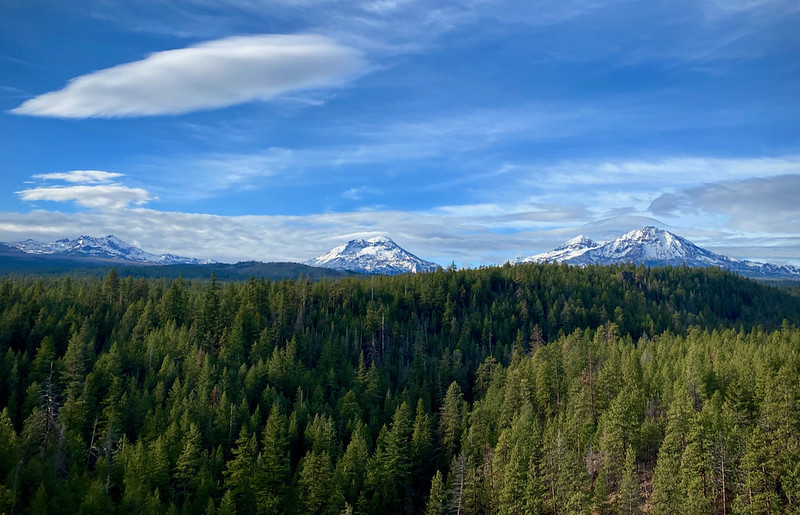 Another great spot to get panoramic views of the Three Sisters mountains is the Whychus Creek Scenic Overlook. The overlook sits on top of cliffs overlooking Whychus Creek and can be accessed via a 1 mile long accessible trail.
The Population Of Sisters Oregon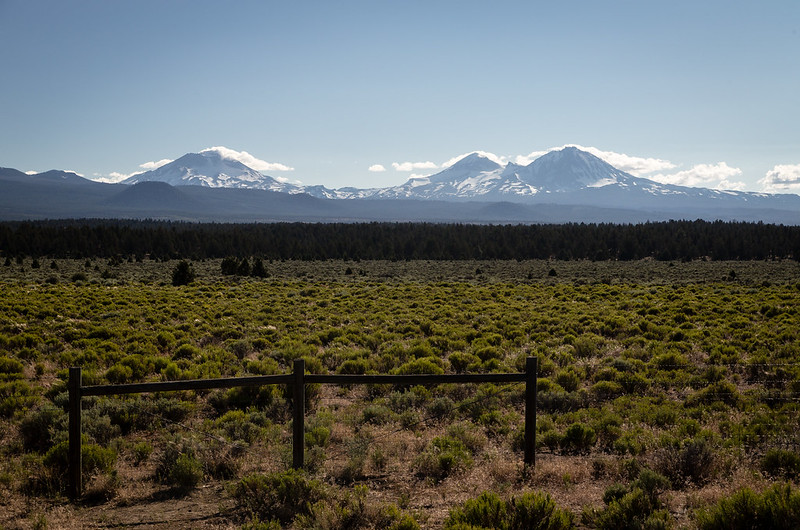 According to the 2021 Census, the population of Sisters Oregon is 3,081 people. This small community has a lot of charm, and attracts people who are looking to get away from city life for the weekend and to escape the crowds.
Please Note: Some of the wilderness areas and trails mentioned in this article require a recreation pass or fee to use. Hiking, mountain biking and adventuring are at-your-own-risk activities. Please follow the seven principles of Leave No Trace.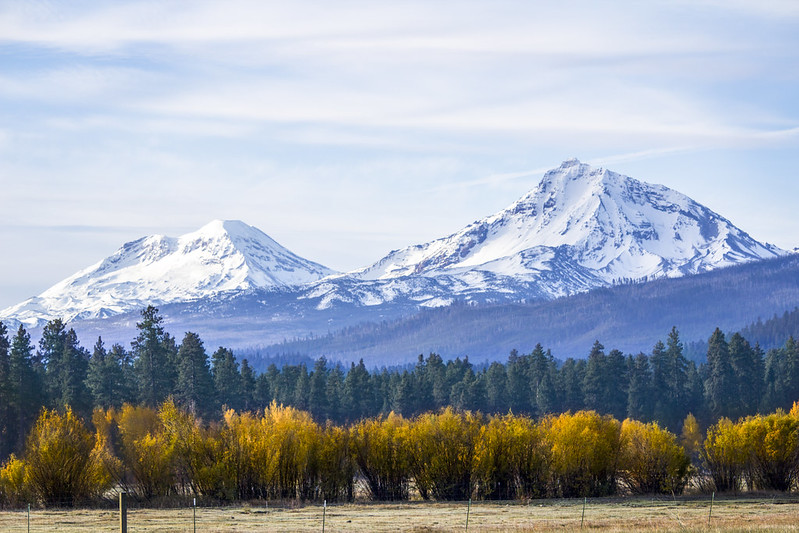 FAQs
How far is Sisters, Oregon from Bend, Oregon?
Sisters, Oregon is located about 20 miles northwest of Bend, Oregon. The drive takes approximately 25-30 minutes
What is the weather like in Sisters, Oregon?
Sisters, Oregon has a semi-arid climate with warm summers and cold winters. Average temperatures range from the mid-20s to mid-30s in the winter, and from the mid-70s to mid-80s in the summer.
What is Sisters, Oregon known for?
Sisters derives its name from the three majestic peaks that dominate the western skyline. This vibrant and artsy community boasts a charming ambiance with well-preserved facades dating back to the 1880s. Visitors can enjoy a plethora of activities throughout the year, including camping and fishing at Suttle Lake and family-friendly skiing across 800 acres of terrain at the nearby Hoodoo Ski Area.
Is it expensive to live in Sisters, Oregon?
Sisters, Oregon, has a cost of living that is relatively in line with the rest of Oregon, with the total expenses for a single adult including housing, food, child care, transportation, health care, taxes, and other necessities averaging at $40,534 per year. This figure is slightly higher than the statewide annual cost of living, which is $39,787, and greater than the national average of $38,433