I've never seen anything quite like this. And I've probably said that more than a few times about all sorts of unique places I've ventured to in Oregon. If there's one thing I know, this place is truly special. It's known as the Dee Wright Observatory, and the panoramic views alone here make it worth the road trip. Thousands view this awesome place yearly, which is located between Sisters and Belknap Springs, on the Cascade Range at 5,187 feet.
Not terribly far from this amazing location, you can find the McKenzie River Trail, which includes the Blue Pool, Clear Lake, and other incredible places to visit in Oregon.
Sign up for monthly emails full of local travel inspiration and fun trip ideas. In each newsletter we'll share upcoming events, new things to do, hot dining spots and great travel ideas.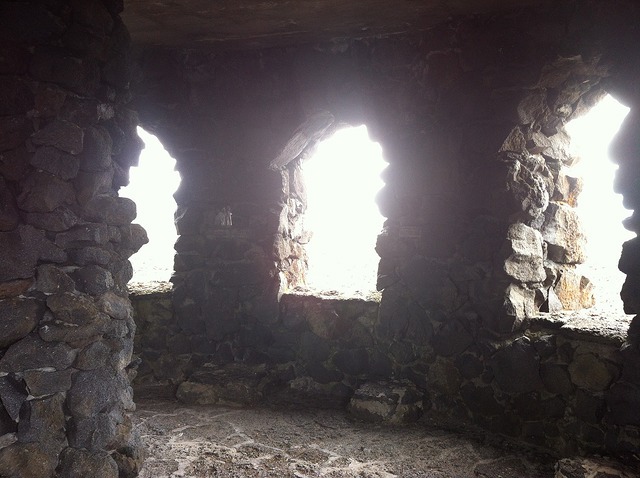 Dee Wright Observatory Guide
---
The strategically placed windows perfectly frame the surrounding mountain peaks, and as you can see from the photos it is very reminiscent of an old castle. The Sisters Mountains, Mount Jefferson, Black Butte, and even Mount Hood at 78.5 miles to the north can be seen from here on a clear day.
In addition to the mountains, the views include the Belknap Crater, the source of the lava that flowed forth 11,700 years ago. Panels here will help you learn about early travelers and area geology.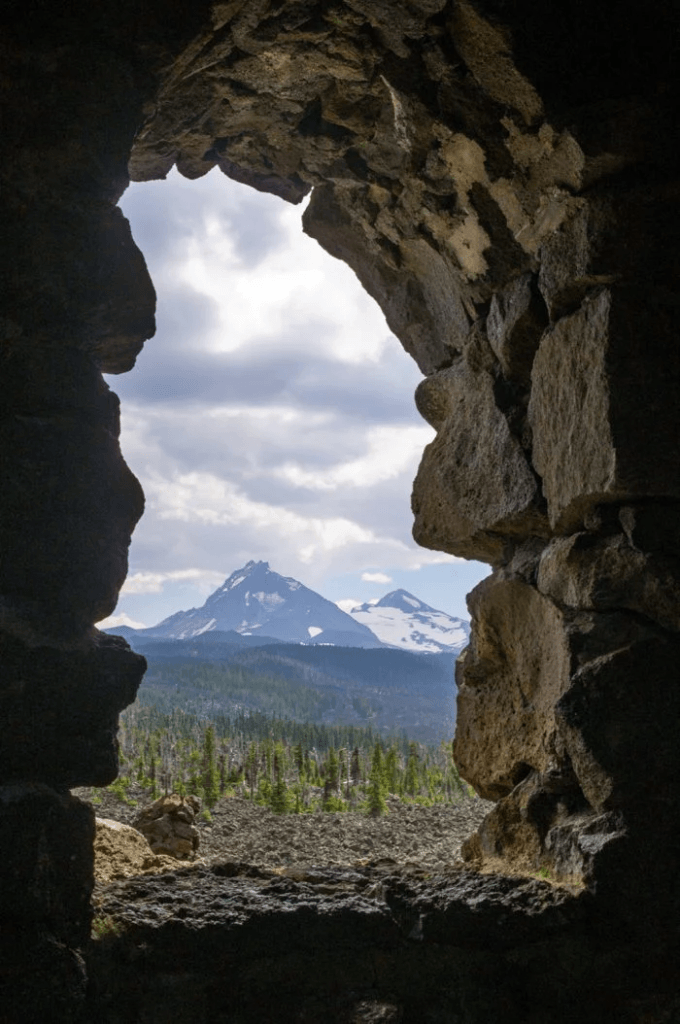 The beautiful brass compass gives visitors complete information on the geographic features, complete with their distances and elevations.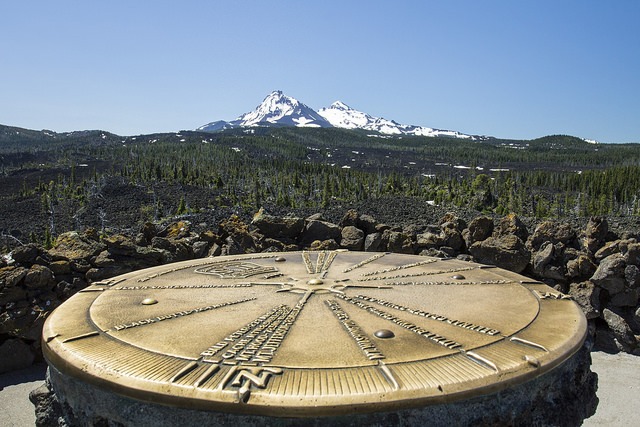 History of Dee Wright Observatory
The history alone here is fascinating. Rewind forever ago and the McKenzie Highway was once just a simple trail, and then a wagon road, eventually an early vehicle route, and ultimately a highway in 1917. The route was added to the National Register of Historic Places in 2011.
The Dee Wright Observatory was built in 1935 during the great depression by William N. Parke, with the circular tower being named as a memorial to an employee of the Forest Service, Dee Wright. Wright is said to have died a year before completing it.
The observatory is constructed on the lava flow which erupted from Yapoah Cone 2,600 to 2,900 years ago; this flow overlaps an earlier flow from the Little Belknap Crater.
Another little interesting fact, NASA actually trained Apollo astronauts at the lava field in 1964.
How to get to Dee Wright Observatory
The best time to go is summer, as due to the snow Highway 242 is typically closed between November and July. If you'd like to head in on a bicycle, the snow starts to melt around early spring, when the highway is not accessible with a vehicle.
Coordinates 
44°15'37.97 N, 121°48'04.37W
Lat: 44.260547
Long: -121.801214
From McKenzie Bridge, OR travel east on Hwy 126 for ~5 miles and take a right on Hwy 242. Continue on Hwy 242 for 22 miles to the Dee Wright Observatory.
From Sisters, OR travel west on Hwy 242 for 15 miles to the Dee Wright Observatory.
The observatory will be visible from the highway, and parking is immediately available. There are no fees to visit the Dee Wright Observatory.